This Instant Pot Ham is super juicy glazed with brown sugar, honey, and pineapple sauce. It is the perfect dinner recipe for Easter, Thanksgiving, or Christmas.
When it comes to the holiday dinner menu, this recipe is on top of our list. We love to pair it with scalloped potatoes, baked beans, or with some roasted asparagus.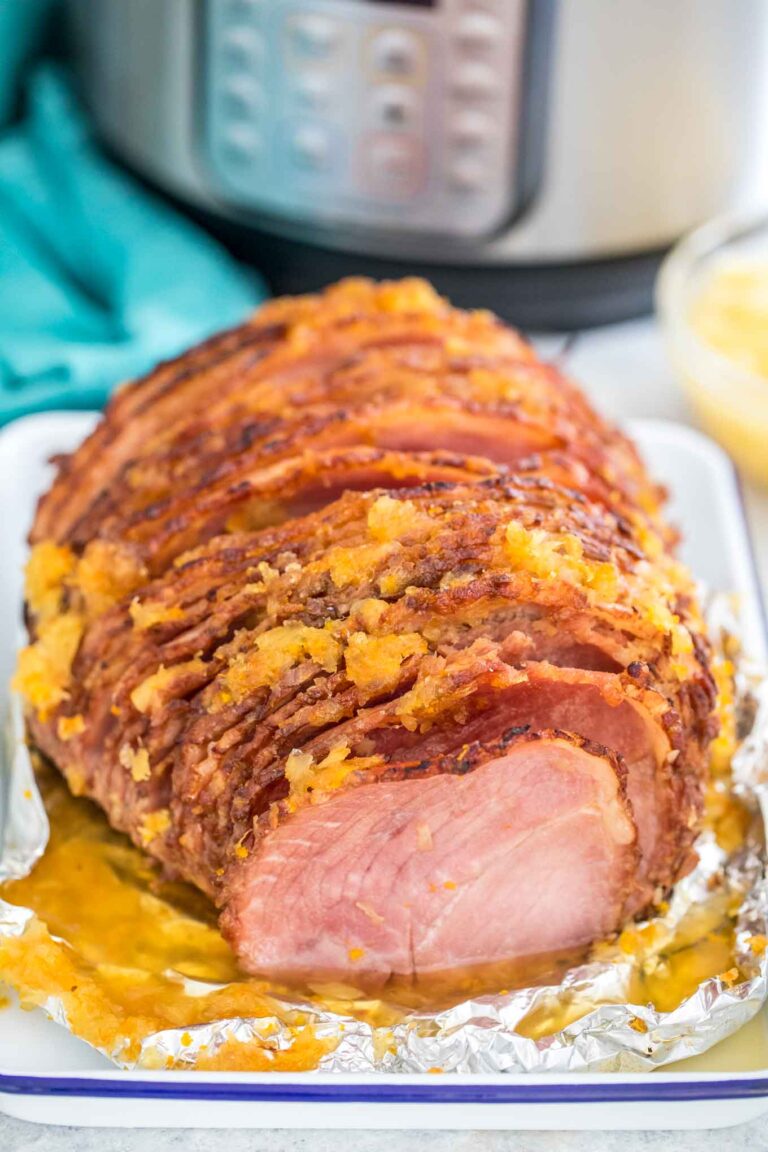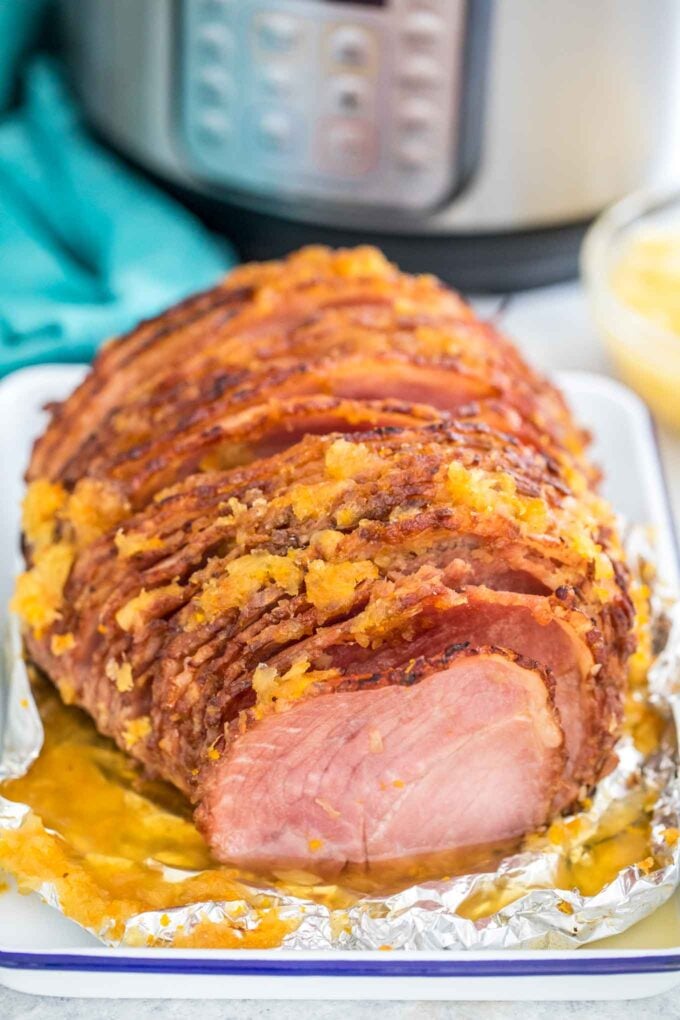 Easy Instant Pot Spiral Ham
This Instant Pot Honey Brown Sugar Ham is probably one of the best recipes you can make in the Instant Pot. The meat turns out super juicy, tender, and very flavorful. The best part is, it only needs to be cooked under pressure for 5 minutes!
For us, this recipe is perfect for the holidays. It requires a few ingredients and very little time to prepare. With the help of the pressure cooker, you no longer need to wait for hours for the ham to be perfectly cooked. It does everything in only 5 minutes!
We love to glaze it with brown sugar and honey, and then top it with crushed pineapple. It gives the meat a nice savory flavor, with a sweet and zesty tone to it. In addition, by pressure cooking the ham, you are guaranteed to end with moist and flavorful meat.
Why cook ham in the Instant Pot?
Although this might not be your first instinct when it comes to how to cook the ham, it is actually one of the best ways of cooking it. First, the meat is cooked under closed pressure in the pot. This way it cooks perfectly under a steamy environment, which makes it moist and evenly cooked without drying out.
Second, this honey baked ham is ready in only 5 minutes, plus 1o additional 10 minutes for natural pressure release. This is very convenient as you can have full-blown dinner in no time. Especially during the holidays, this is the way to go!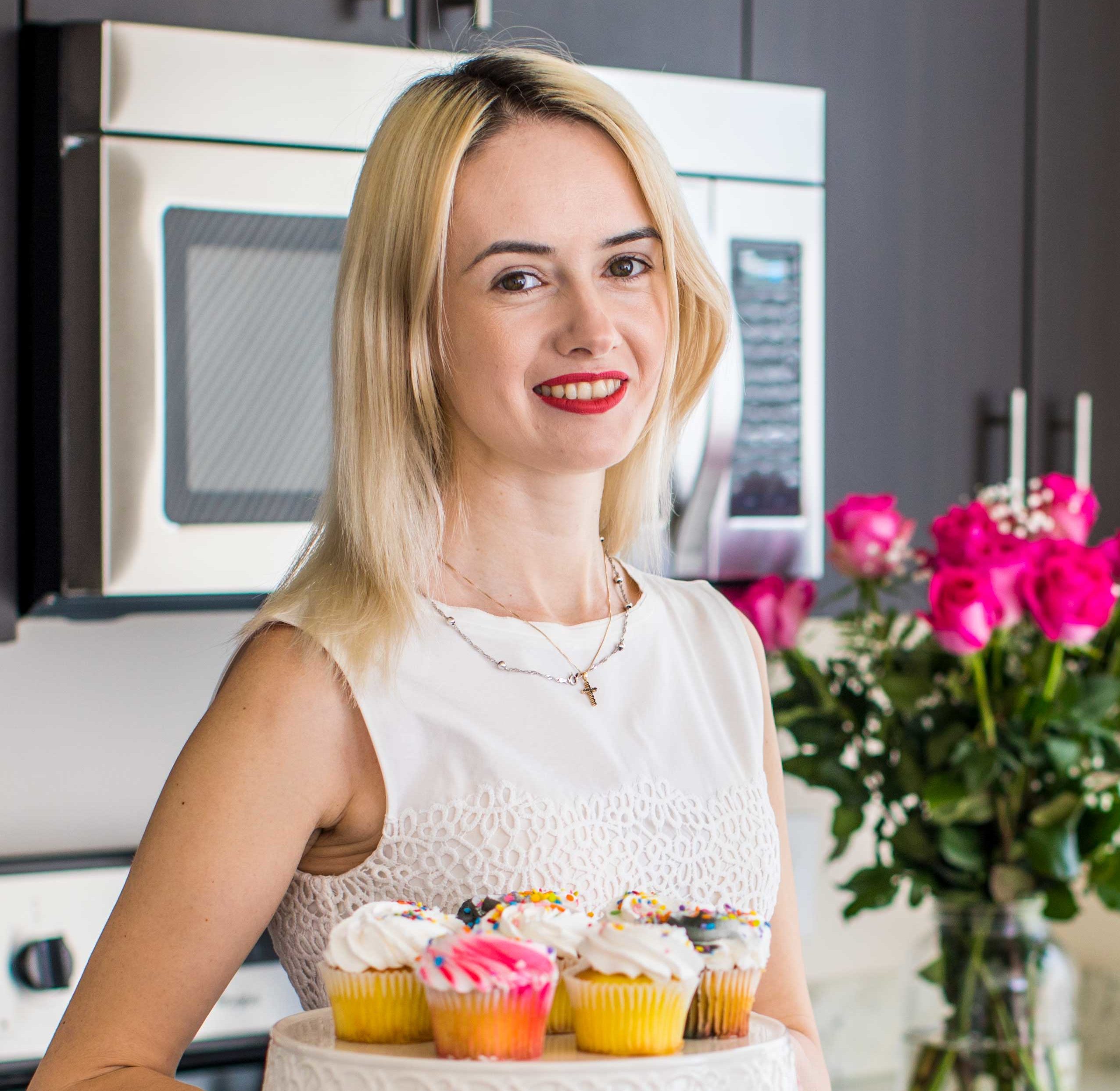 Follow us on Pinterest for more delicious recipes!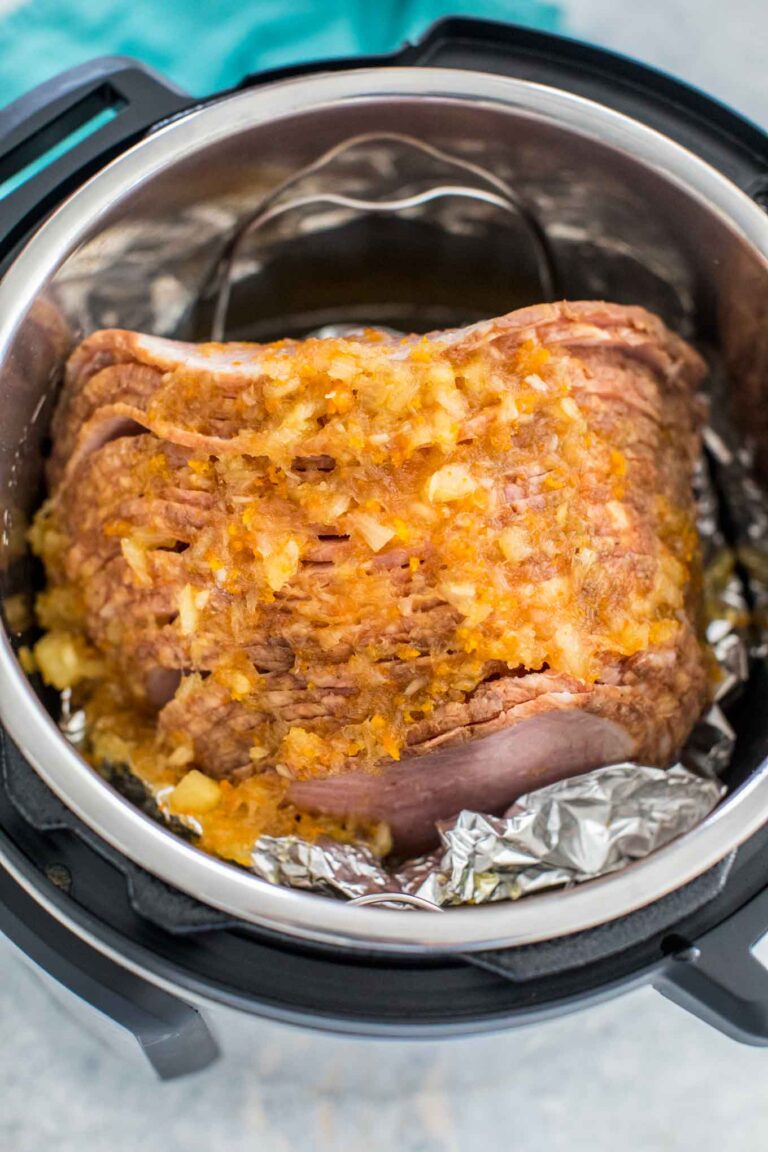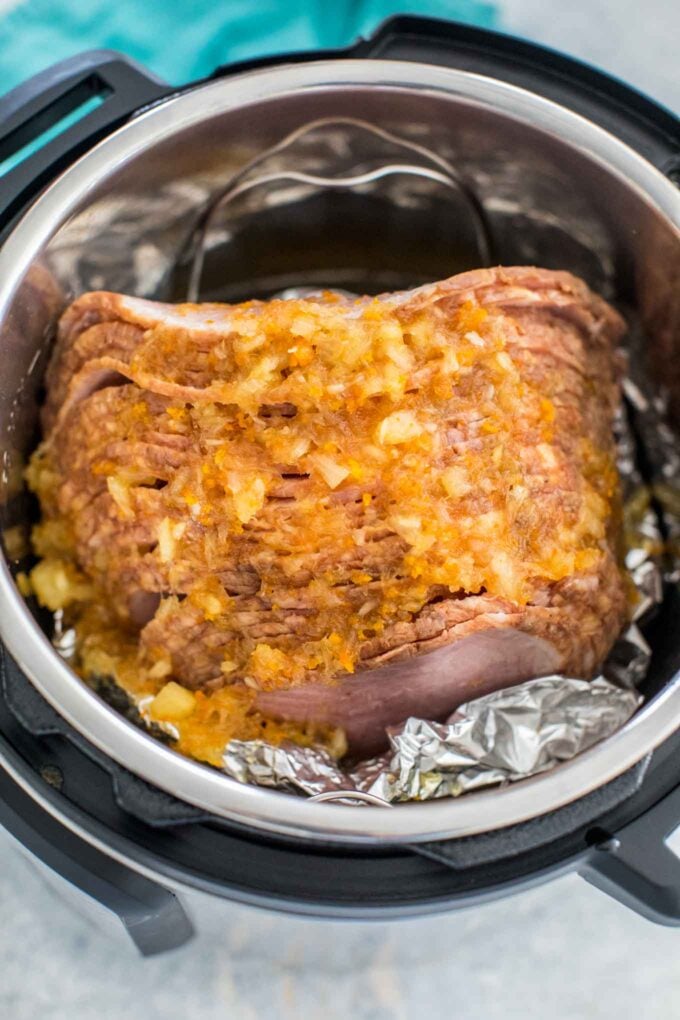 How long to cook ham in the Instant Pot?
For this recipe, we use spiraled sliced ham and boneless which is already precooked. Therefore, all we do is to glaze it with honey, brown sugar, and pineapple, and basically warm it up under pressure. This way, the ingredients mix nicely with the meat and also make it juicy and tender.
As a general rule, you want to cook the ham for about 2 minutes per pound on high pressure. We use a 6 QT Pressure Cooker, and about 4-4lb pound ham. However, if you want to cook a bigger piece, we recommend getting the 8QT pot.
Below are the suggested times based on ham weight:
If you want to use bone-in ham, then add 3 minutes to each category above. So, for a 6-pound cut, the pressure cooking time would be about 10 minutes.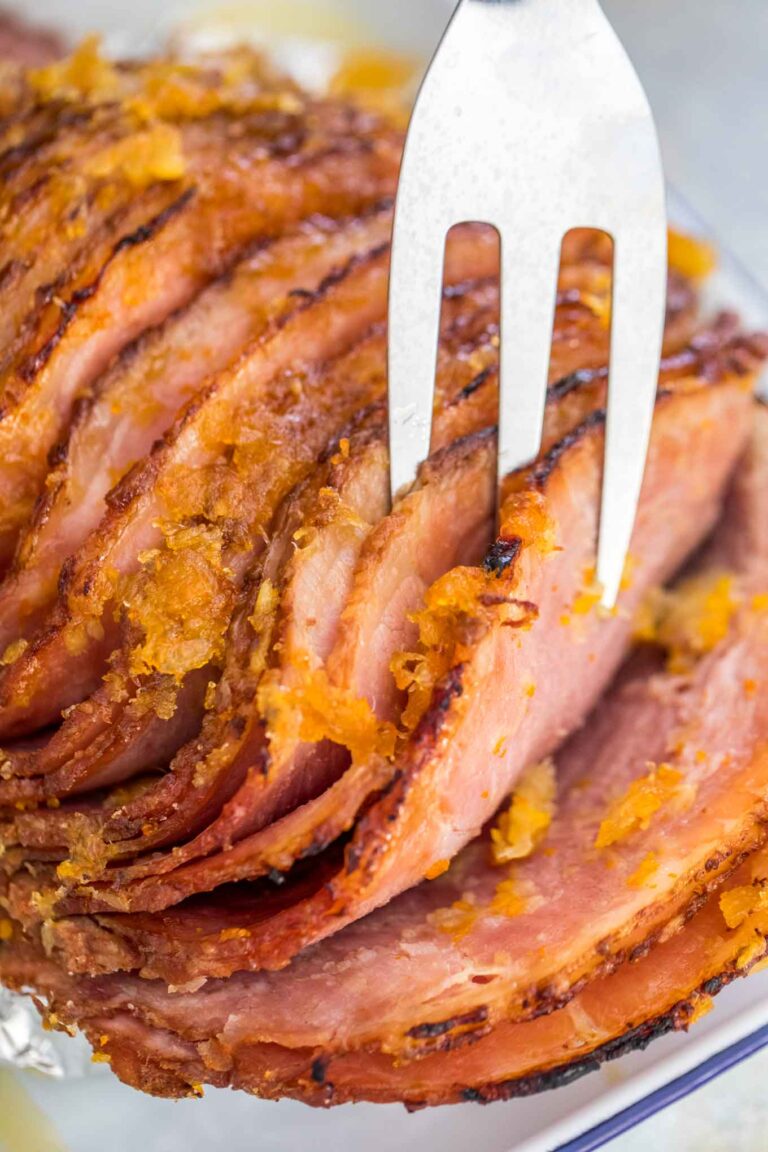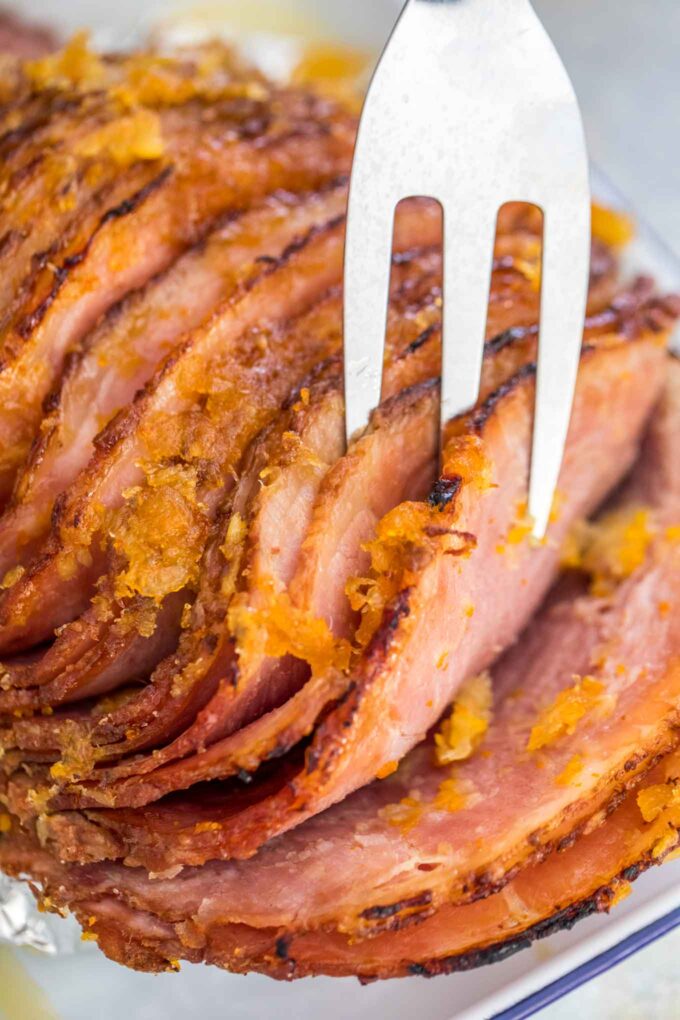 What to do with leftover ham?
If you end up with leftovers, there are a few options you can do. You could store it in an airtight container in the refrigerator for up to 4 days. We also like to utilize the leftover meat for breakfast, by making ham and cheese quiche, jalapeno ham sliders, or even ham and bean soup.
What to Serve with Instant Pot Ham?
This dish goes pretty much with everything. Try mixing it up with:
How to freeze leftover Instant Pot ham?
The best way to freeze it is to place in freezer bags and then squeeze out the excess air. This way, the meat will be properly sealed in a vacuum, and will not absorb any odor from the freezer. Then, place in the freezer and freeze for up to 3 months.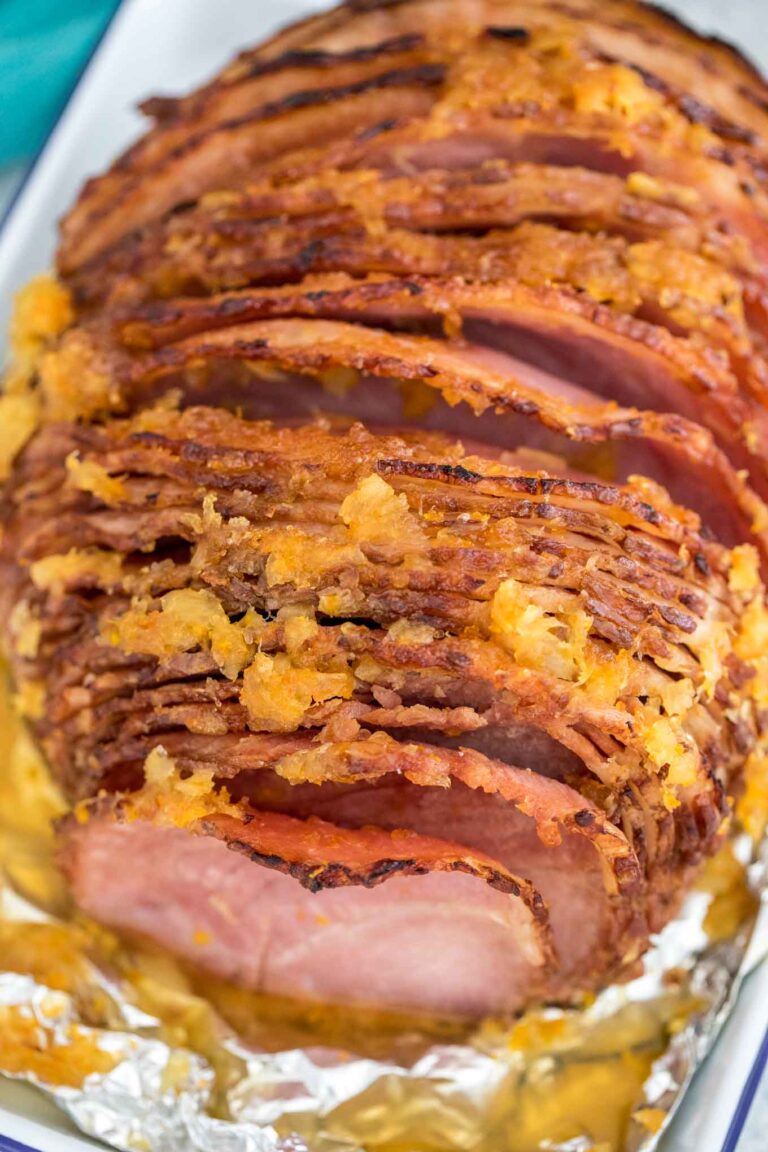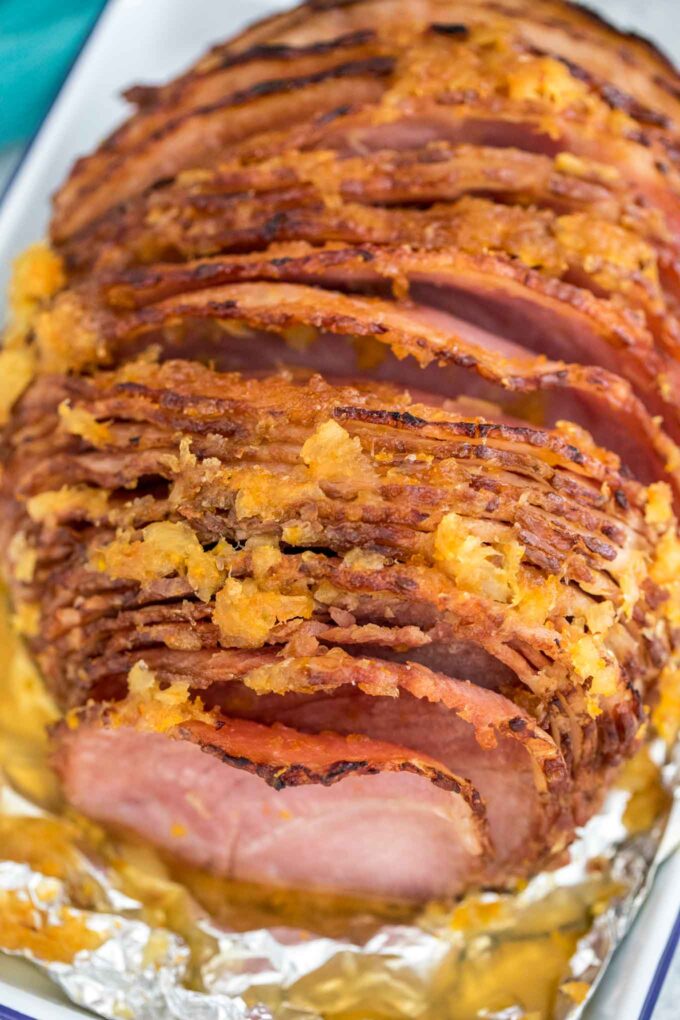 More Instant Pot Recipes:
Instant Pot Ham Recipe Tips:
Save Recipe
Instant Pot Ham
Instant Pot Ham is super juicy glazed with brown sugar, honey, and pineapple sauce. It is the perfect dinner recipe for Easter, Thanksgiving or Christmas.
Author: Catalina Castravet
Serves: 12 servings
Prep time:

10

minutes
Cook time:

5

minutes
Total time:

15

mins
Ingredients
Glaze:
For Broiling (optional):
Instructions
For Broiling (optional):
Nutrition information
Calories: 548 Carbohydrates: 35 Protein: 37 Fat: 28 Saturated Fat: 10 Cholesterol: 105 Sodium: 2025 Potassium: 568 Fiber: 0 Sugar: 34 Vitamin A: 25 Vitamin C: 4.5 Calcium: 31 Iron: 1.8
Save Recipe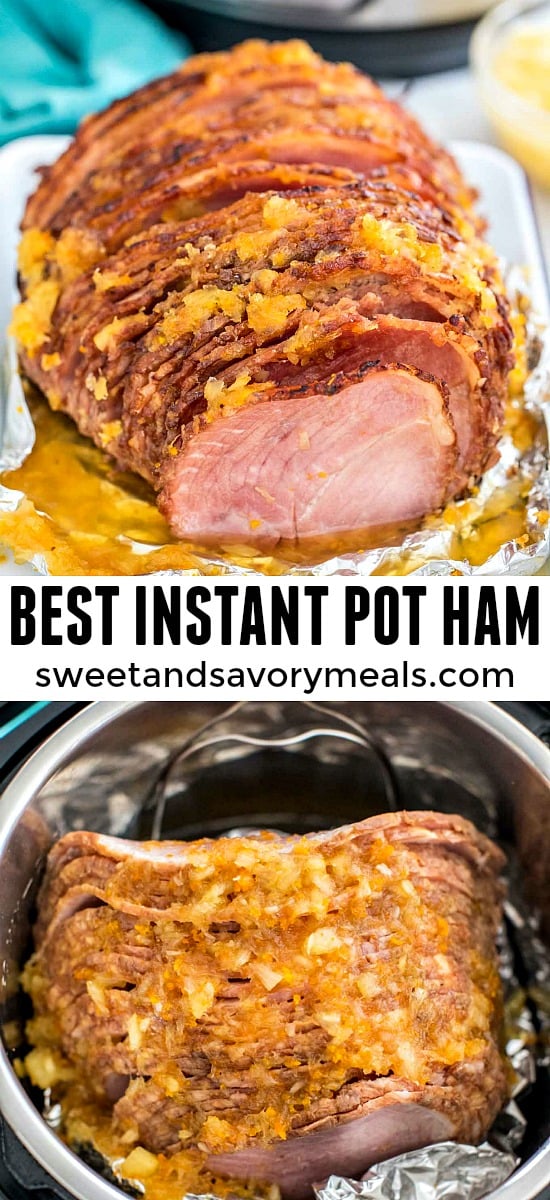 More recipes you might love
Categories: