Instant Pot Pumpkin Cheesecake [Video]
Instant Pot Pumpkin Cheesecake is deliciously creamy and perfectly cooked in the Instant Pot. Lots of pumpkin spice flavor, that is impossible to resist.
I can't stop making Instant Pot Cheesecakes, first, it was the Original Instant Pot New York Cheesecake topped with a mountain of berries after it was this amazing Instant Pot Oreo Cheesecake and now I made this Instant Pot Pumpkin Cheesecake that is just perfect for fall.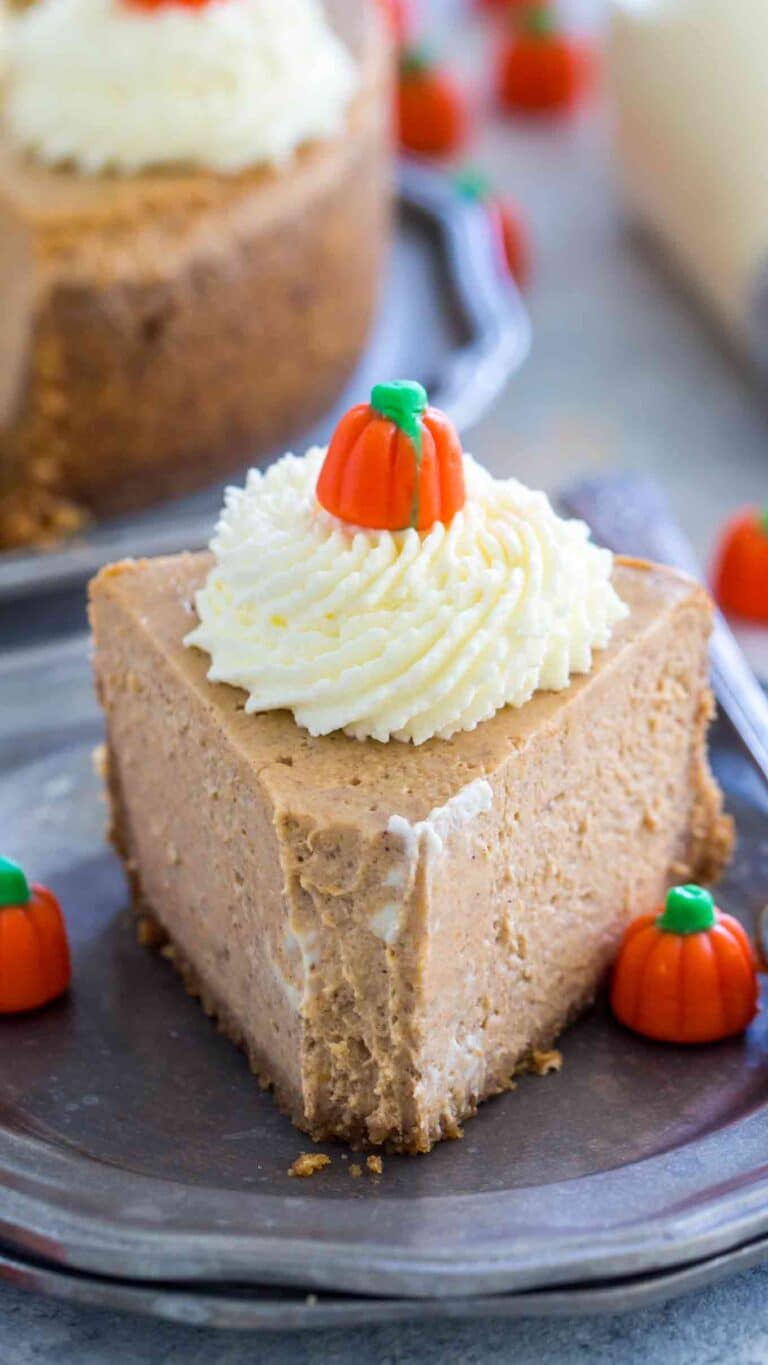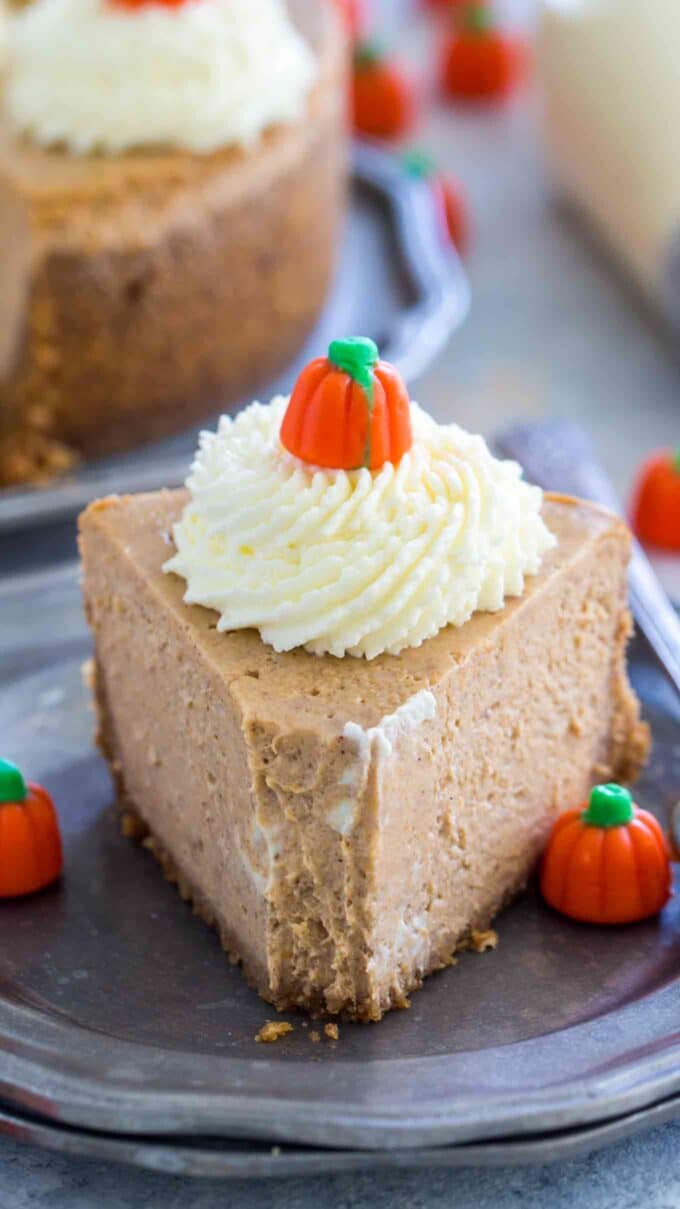 Easy Instant Pot Pumpkin Cheesecake
I have said it many, many times how much I love cheesecake! I mean, I will serve you Pumpkin Pie for Thanksgiving, but you can bet I will make a Pumpkin Cheesecake as well.
This Instant Pot Pumpkin Cheesecake is so easy to make, so luxuriously creamy, with the perfect graham cracker and pecan crust and that delicious pumpkin spice flavor that we all love. If you don't have an Instant Pot, you should absolutely try this Cheesecake Factory Original Cheesecake Copycat.
Why make the Instant Pot Pumpkin Cheesecake Recipe?
Making the Pumpkin Cheesecake in the Instant Pot is by far the easiest way to cook a perfect cheesecake. The Instant Pot will cook the cheesecake uniformly and it also is the perfect environment to avoid cracks, as it has the right amount of moisture, creating the effect of a water bath.
You don't have to pick through the oven window anymore, you set up the timer and once it's done all you have to do is chill the cheesecake.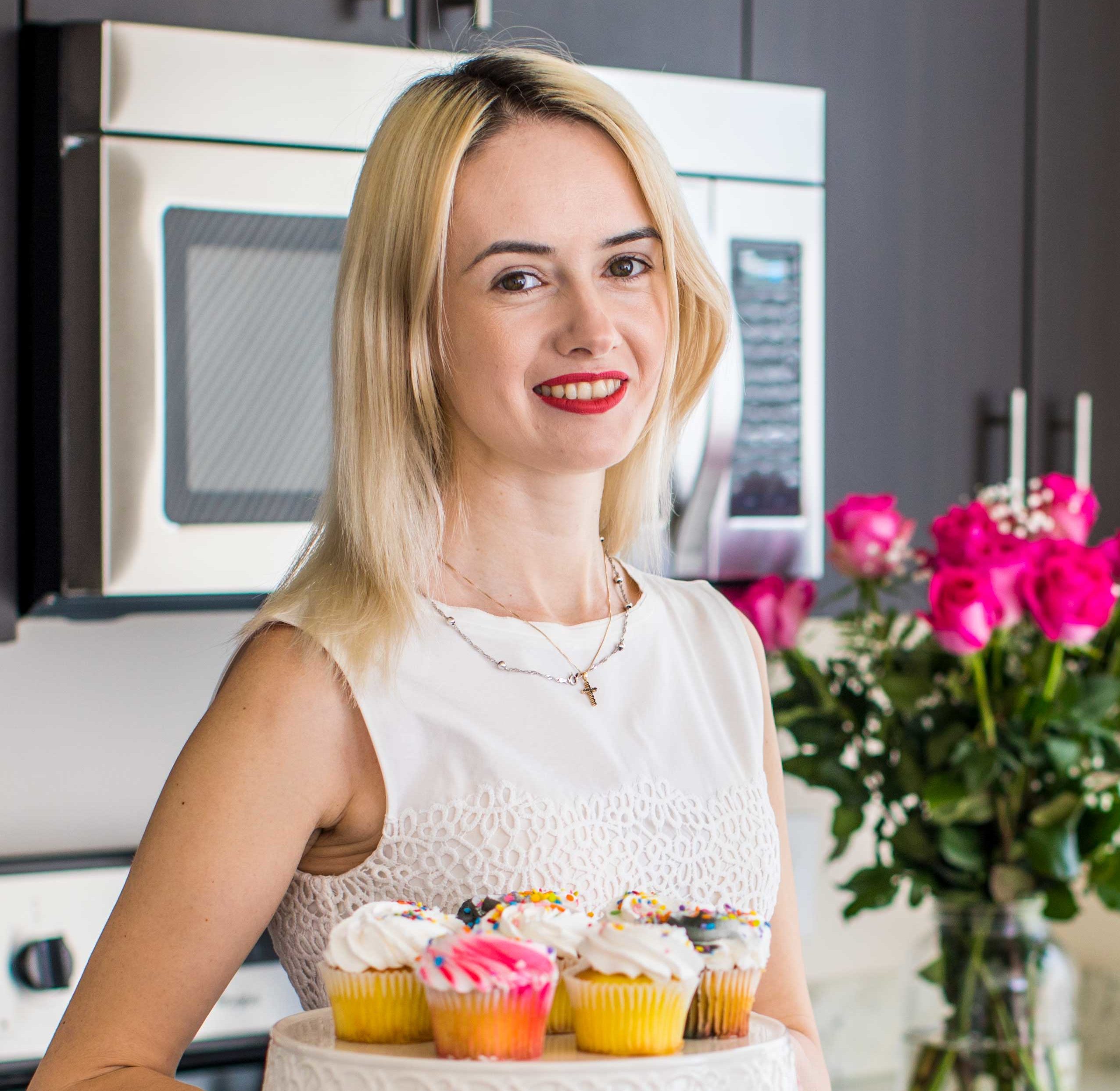 Follow us on Pinterest for more delicious recipes!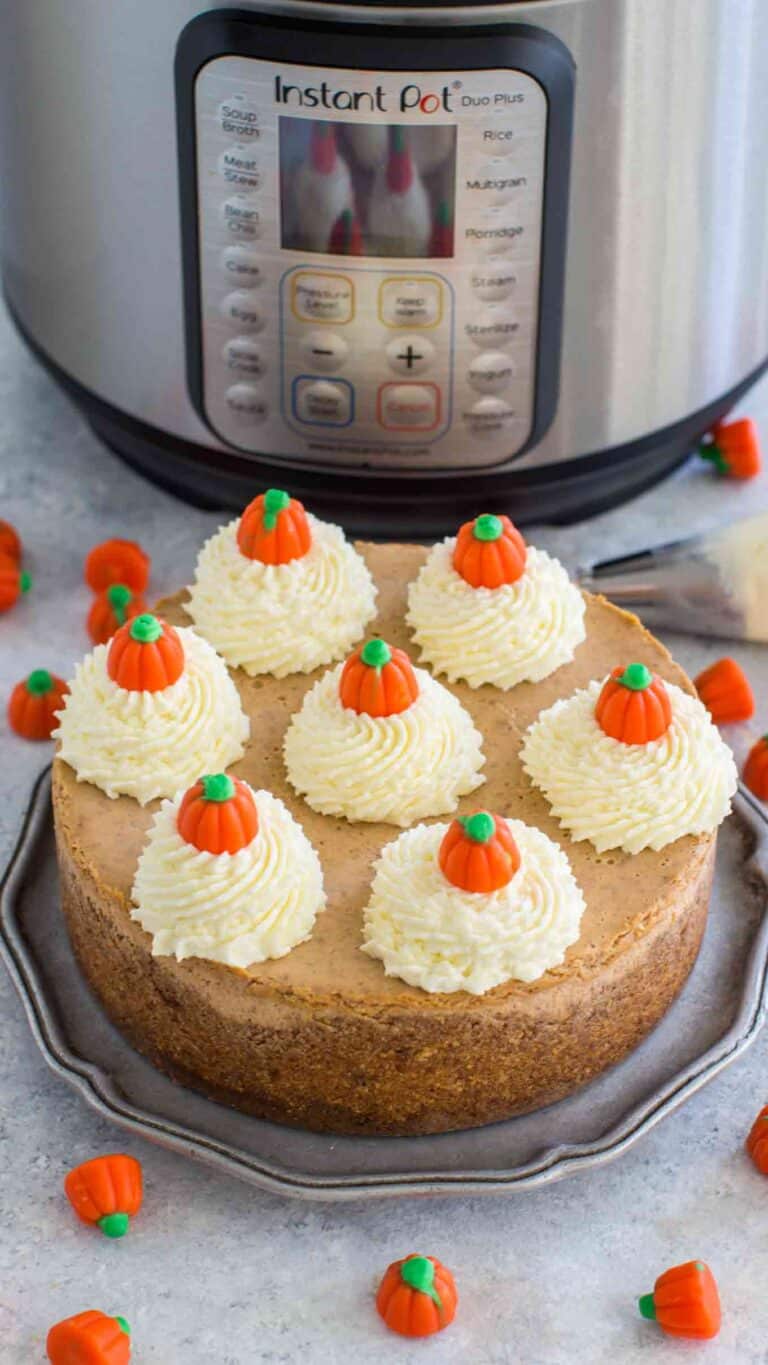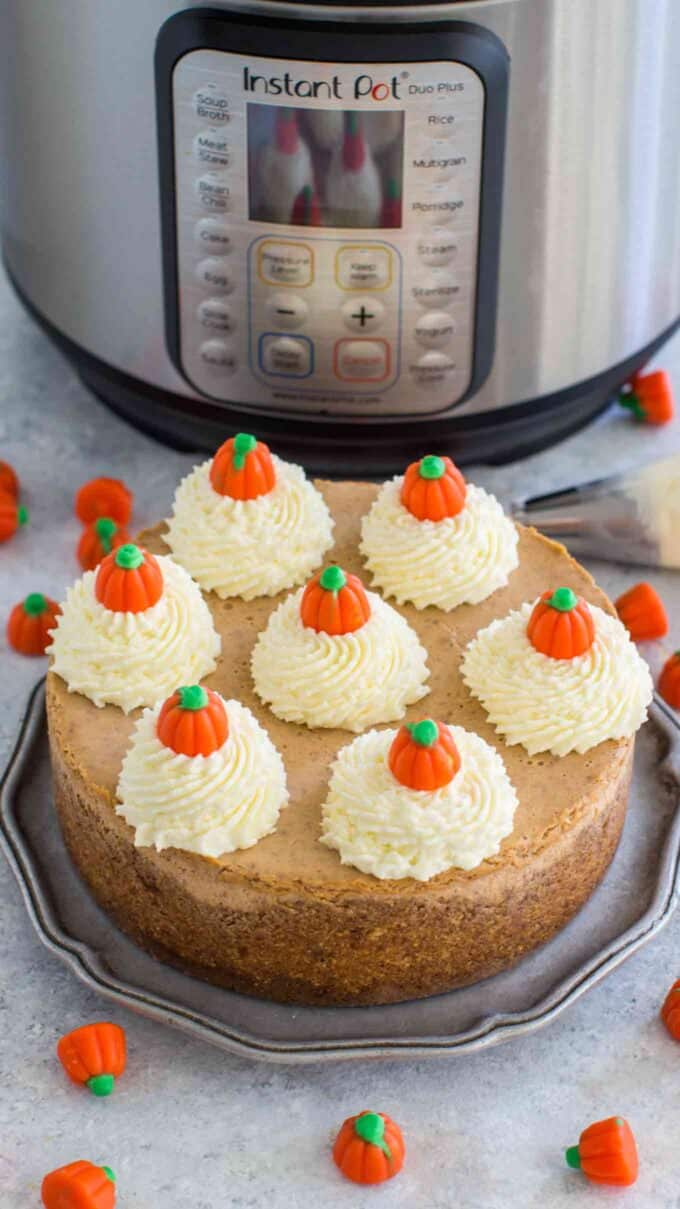 How do you make Pumpkin Spice?
You can make pumpkin spice blend at home pretty easily, here is what you will need:
3 tablespoons ground cinnamon
2 teaspoons ground ginger
2 teaspoons ground nutmeg
1 teaspoon ground allspice
1 teaspoon ground cloves
Directions: In a small bowl, mix all the spices together. Transfer to a small jar or spice container.
Special items you will need to make the Instant Pot Pumpkin Cheesecake recipe:
You will need a springform pan that can fit in your Instant Pot, this is the one I used.
Trivet for the Instant Pot, to place the springform on.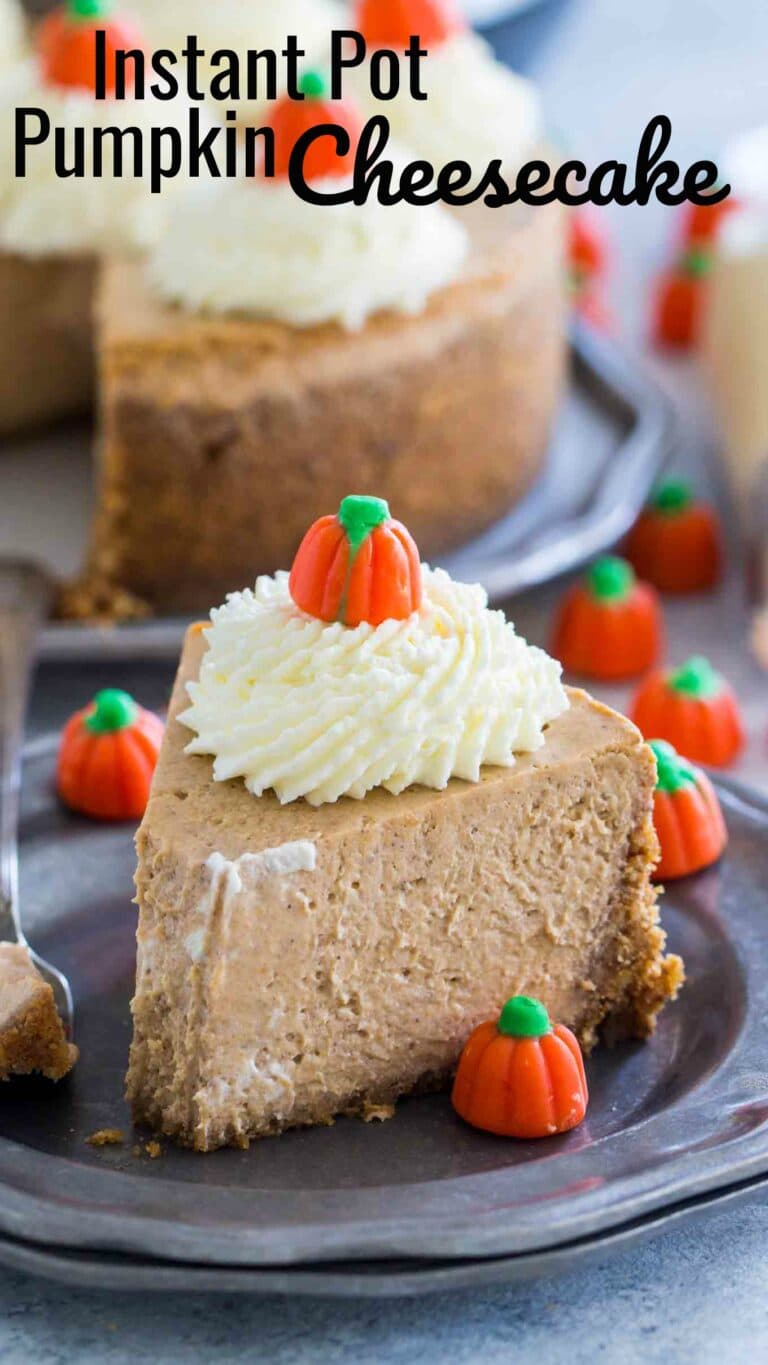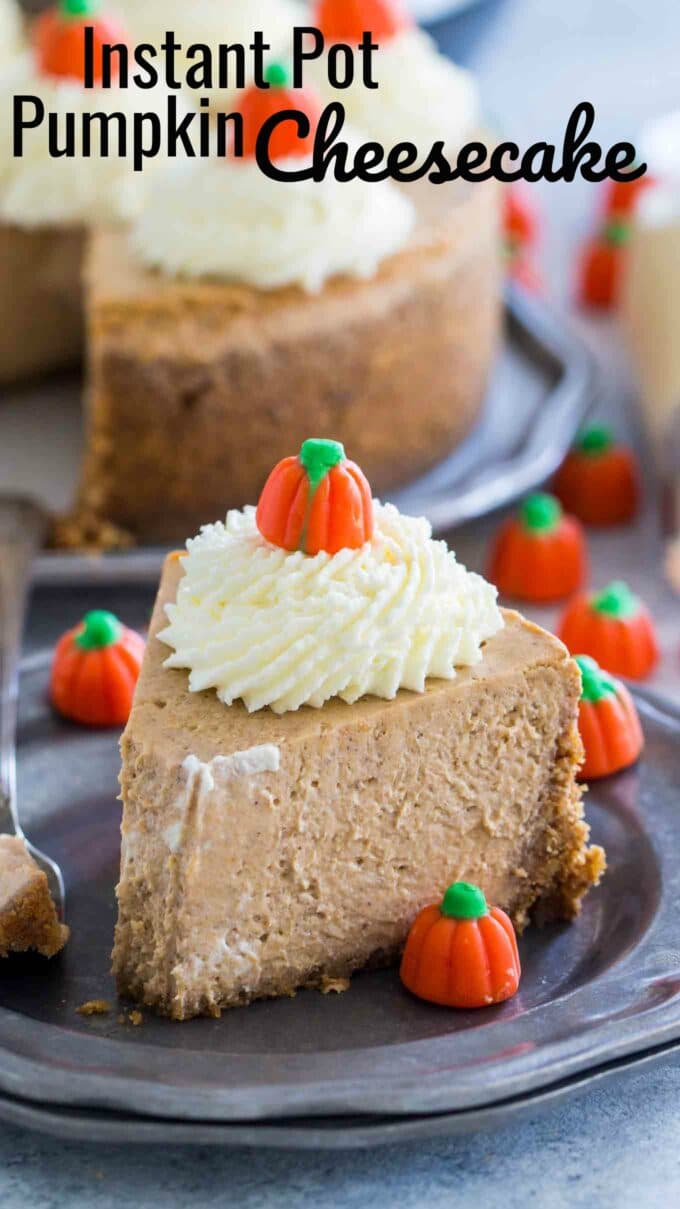 How to remove a cheesecake from the springform pan:
Carefully run a small knife around the edge of the pan, starting all the way up and working your way down. This way you will loosen and bits that stuck to the pan.
Unbuckle the springform pan and remove the circular band only after the cheesecake has been properly chilled and is still cold.
To transfer the cheesecake to a serving dish, run a long, thin spatula between the crust and the pan bottom, and gently slide the cheesecake onto the serving dish.
How to freeze the Instant Pot Pumpkin Cheesecake:
You can freeze the cheesecake BEFORE you top it with whipped cream or any other sauces or chocolate ganache. Make sure the cheesecake has fully cooled and also was refrigerated for at least 6 hours.
Wrap cheesecake tightly with aluminum foil or plastic freezer wrap, or place in a heavy-duty freezer bag. Properly stored, it will maintain the best quality for about 2 to 3 months.
More delicious Pumpkin recipes:
Save Recipe
Instant Pot Pumpkin Cheesecake
Author: Catalina Castravet
Serves: 8 slices
Prep time:

30

minutes
Cook time:

28

minutes
Total time:

58

mins
Ingredients
Crust:
Cheesecake Batter:
Instructions
Cheesecake Crust:
Cheesecake Batter:
Cook:
Nutrition information
0 Calories: 432 Carbohydrates: 32 Protein: 7 Fat: 31 Saturated Fat: 15 Cholesterol: 119 Sodium: 237 Potassium: 197 Fiber: 2 Sugar: 18 Vitamin A: 5740 Vitamin C: 1.3 Calcium: 99 Iron: 1.7
Save Recipe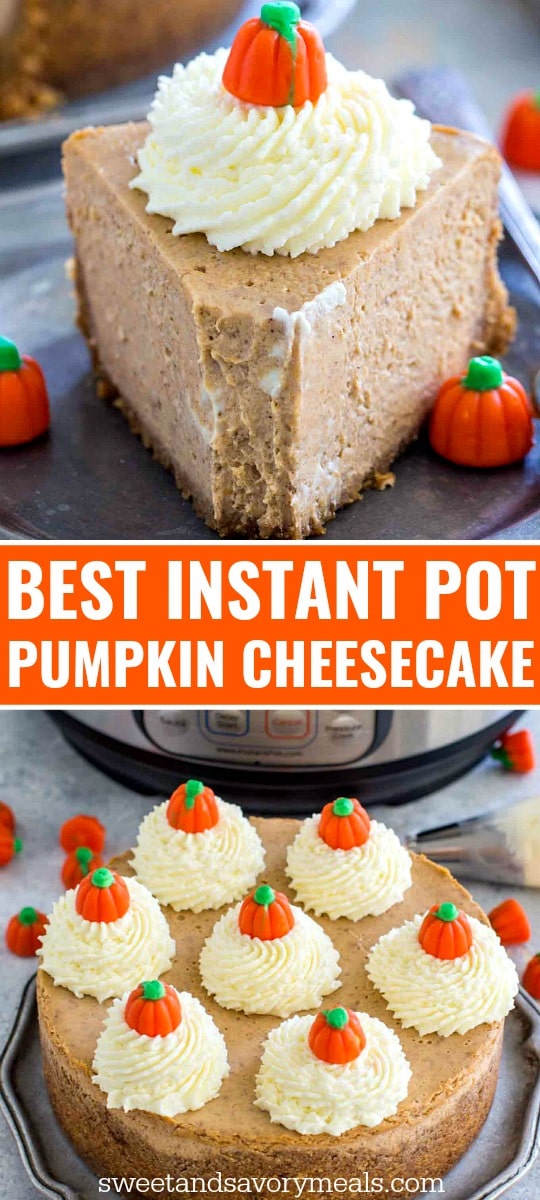 More recipes you might love