Instant Pot Mongolian Beef [VIDEO]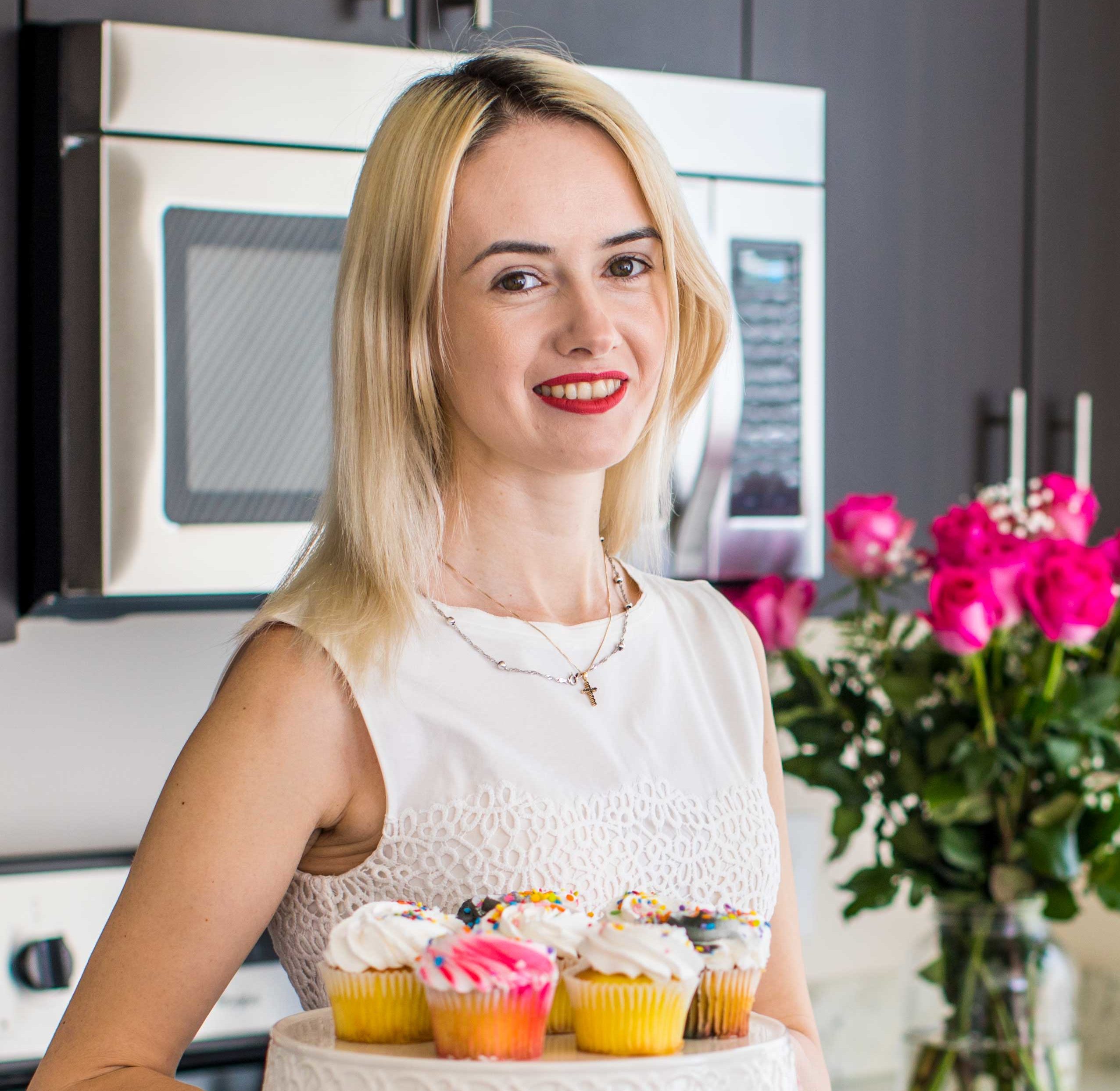 Instant Pot Mongolian Beef is a very easy and delicious meal you can make in just under 30 minutes. Sweet, juicy, and garlicky, is the perfect Asian dish to make using Instant Pot, and healthier than takeout.
We love making easy and delicious Asian dishes in the Instant Pot such as our famous Instant Pot Orange Chicken, Instant Pot Mongolian Chicken, and Instant Pot Beef and Broccoli.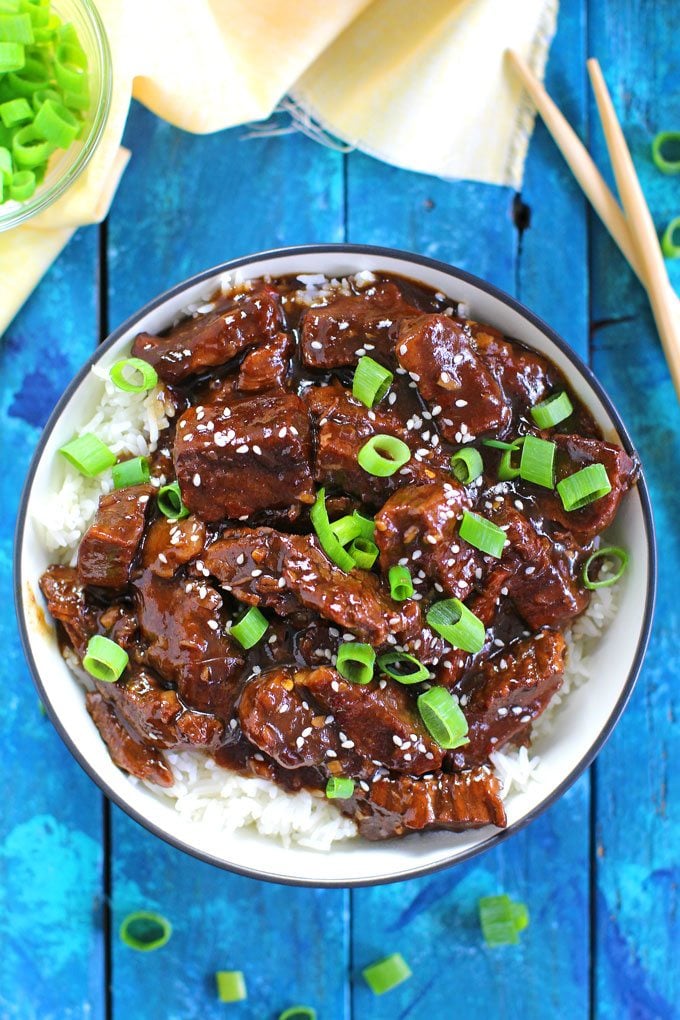 Instant Pot Mongolian Beef
Instant Pot Mongolian Beef tastes even better than the one you would order at an Asian restaurant. This is our favorite Asian meal to make at home over and over again. If you are addicted to Chinese takeout, I highly recommend trying this Instant Pot Mongolian Beef, as it will be done quicker than your local restaurant can deliver it.
On top of that, you will be rewarded with delicious leftovers that you can enjoy the next day. Sweet and salty, balanced by lots of savory minced garlic and fresh ginger, this will become the favorite Asian dish to make at your home.
Instant Pot Mongolian Beef Recipe Tips:
Use quality meat. I always say this, but a good meat-centered meal starts with quality meat, preferably use organic beef for this meal.
Also, the best cut of meat for Mongolian Beef is a flank steak. In addition, it is easier to cut it into thin strips.
You can definitely cut the beef very thinly as it is served in restaurants. I personally prefer to cut it a little thicker, so don't be afraid to experiment.
Traditionally, the beef in this recipe should be fried in lots of oil to make it very, very crispy, I decided to reduce the oil, sugar and all the frying in this recipe to make it healthier.
Cornstarch is a key ingredient in here, do not try to replace it with flour, the results will not be the same.
I used a LOT of garlic in this recipe, we love garlic in our family and I think it works really well with the sweet and salty flavors. Feel free to useless if you are not a huge garlic fan.
Red pepper flakes – you can use more if you would like the meal to be spicier.
Using fresh ginger and garlic will add amazing flavor and taste to the sauce.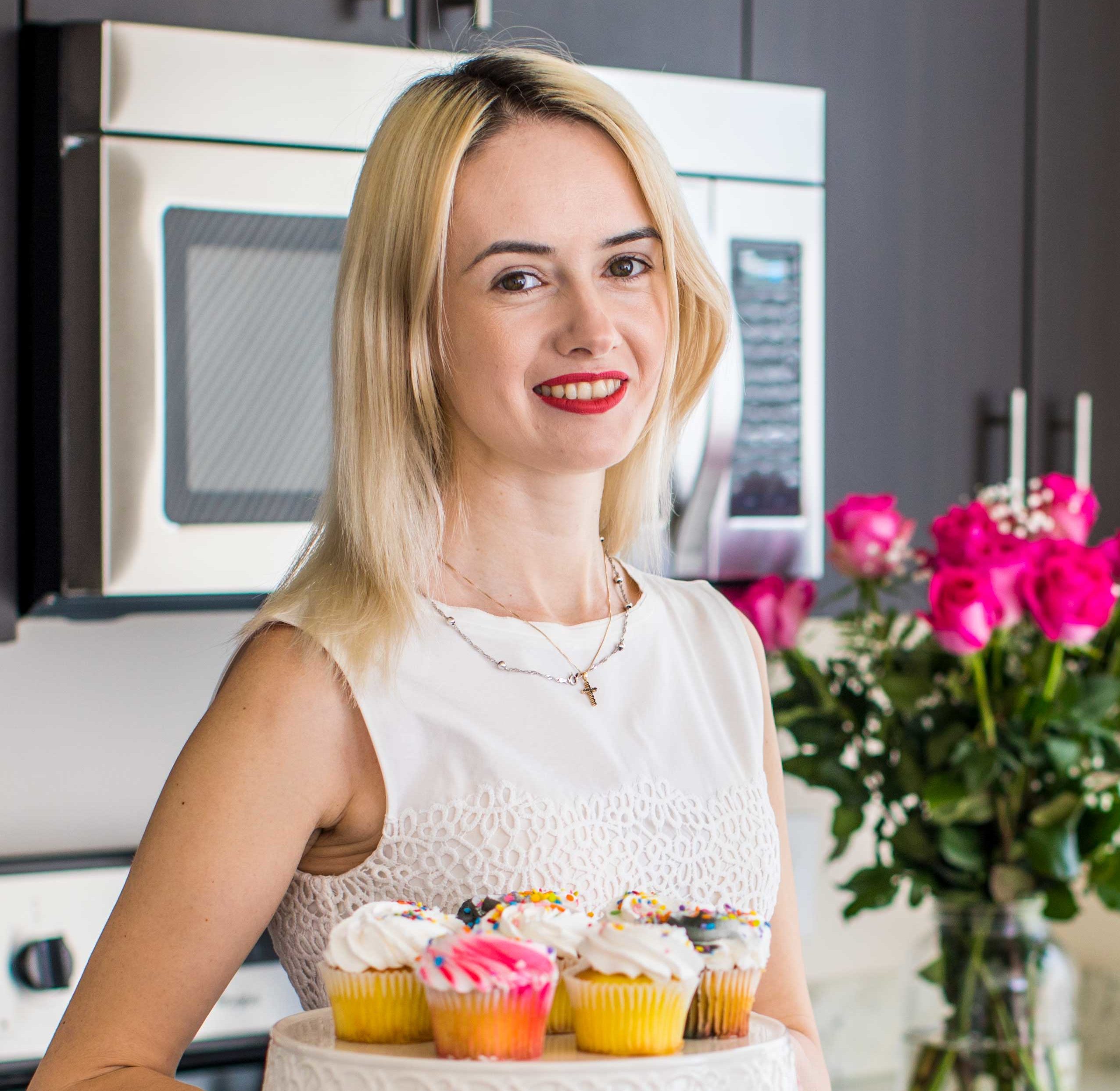 Follow us on Pinterest for more delicious recipes!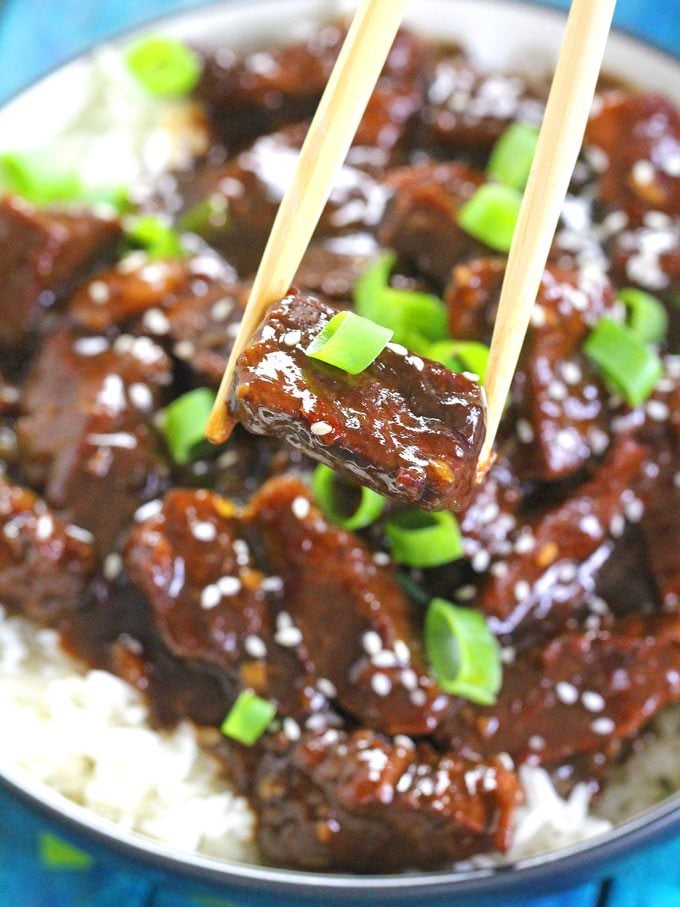 You'll Enjoy This Instant Pot Mongolian Beef Because:
It is easy to make and it takes only around 30 minutes!
Only one pot to clean and that is the Instant Pot, so minimum dishes for you.
The dish is packed with amazing flavors and lean protein.
It is perfect for busy weeknights and also for entertaining guests.
You will have delicious leftovers that can be stored in the fridge, in an airtight container for 3-4 days.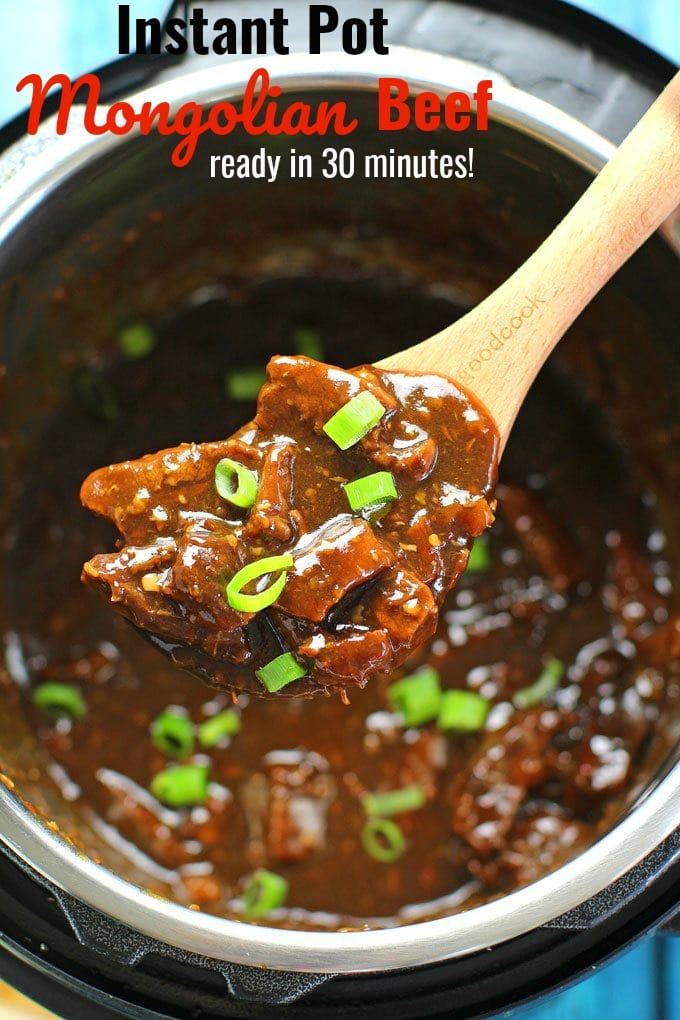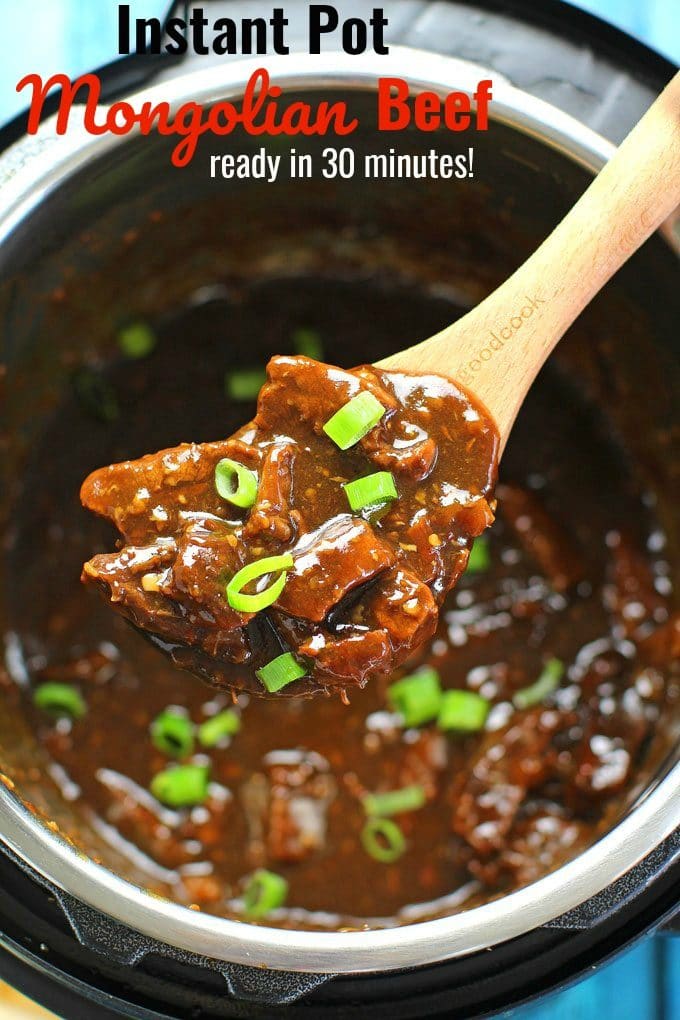 How to make Mongolian Beef be in your Crockpot?
This dish can also be made in your Crockpot or in the Instant Pot using the Slow Cooker function. Add browned beef to the Slow Cooker, add the mixtures except for the cornstarch slurry. Cover and cook on High for 3 hours or on Low for 6 hours.
Make the cornstarch slurry, gently stir it in and cook on high for 20 more minutes. Serve and enjoy!
Can I substitute chicken for beef for this dish
Yes, chicken or pork is a great alternative for beef in many recipes including this one. The cooking time will also vary best on the cut that you choose. The chicken recipe can be found on Instant Pot Mongolian Chicken.
What is best to serve with Mongolian Beef
White or Brown Rice
Vegetables such as broccoli, asparagus or bok choy
Noodles
What wines pair well with Mongolian Beef
A nice, fruity red wine such as Zinfandel or Syrah will pair nicely with the flavors in this beef dish.
If you're looking for a white option, Riesling or Pinot Grigio are always great matches for bold, somewhat spicy dishes.
What is a 10 Minutes Natural Pressure Release
A Natural Pressure Release means that the pressure is released gradually. For a Natural Pressure Release, you click on Keep Warm, and wait 10 minutes, after which you open the valve and let any leftover pressure release.
Another option is to Turn Off/Unplug the pressure cooker, wait 10 minutes and after that open the valve. A natural release is usually used when cooking soups, meat in a large amount of sauce, pasta or steel-cut oats. This method prevents any foam from the dish to shoot out through the valve, which can happen during a Quick Pressure Release.
Tools/Ingredients I used to make the Instant Pot Mongolian Beef Recipe:
Instant Pot – I use it all the time, either the Pressure Cooker function or the Slow Cooker function, I also like that I can just sauté / brown the meat and veggies directly in the pot using the Sauté function
Cornstarch – I prefer using cornstarch instead of flour to thicken sauces, and this organic brand is my favorite
Save Recipe
Instant Pot Mongolian Beef
Author: Catalina Castravet
Serves: 5 servings
Prep time:

10

minutes
Cook time:

20

minutes
Total time:

30

mins
Ingredients
1-1.5 pounds flank steak (, sliced across the grain)
1 tablespoon cornstarch
1 tablespoons extra virgin olive oil
1/2 cup brown sugar (or 2/3 cups I prefer the version with more sugar)
10 cloves garlic (, minced)
1 tablespoon fresh ginger (, minced)
1/2 cup lite soy sauce
1 cup water
1 tablespoon rice wine
1 teaspoon red pepper flakes
Cornstarch Slurry:
2 tablespoons cornstarch
1/2 cup water
Garnish:
1/4 cup green onions (, chopped)
1 teaspoon sesame seeds
Instructions
Heat up your pressure cooker: press Sauté -> click on the Adjust button -> select More to get the Sauté More function, which means that the food will be sautéed over medium-high heat. Wait for the Instant Pot indicator to read HOT.
Add sliced beef to a large ziplock bag, add 1 tablespoon cornstarch and shake well to coat the beef evenly.

Add the oil to the hot Instant Pot, once the oil is hot, add the beef and sauté for 2-3 minutes, stirring a few times. If needed brown the beef in batches, you don't want to add to much as it will start releasing juice and it won't brown well.

Note: You can also skip browning the beef and just add it to the pot!

If bits of beef stuck to the pot, add 1/2 cup water and deglaze the pot. Using a wooden spoon scrape the bottom of the pot. You can discard that liquid if wanted.

Add the rest of the ingredients to the pot: minced garlic, minced ginger, lite soy sauce, brown sugar, water, rice wine and red pepper flakes. You can add less sugar, based on your taste and preference.

Stir well until all the ingredients are combined and coated in sauce.

Close lid and pressure cook at High Pressure for 8 minutes + 10 minutes Natural Release. Turn off the heat. Release the remaining pressure after the 10 mins NPR. Open the lid.

Make the cornstarch slurry, in a small bowl mix cornstarch with water until fully combined. With the Instant Pot on the Sauté function, add the slurry to the pot, stir to combine and cook for 2-3 minutes on Sauté, stirring occasionally, until the sauce thickens. Turn off the Instant Pot and let the Mongolian Beef sit for 8-10 minutes before serving, in this time the sauce will settle and thicken more.
Serve over rice and garnish with fresh chopped green onions and sesame seeds.
0 Calories: 292 Carbohydrates: 28 Protein: 22 Fat: 9 Saturated Fat: 2 Cholesterol: 54 Sodium: 1362 Potassium: 409 Fiber: 0 Sugar: 21 Vitamin A: 170 Vitamin C: 0.9 Calcium: 49 Iron: 2.3
Save Recipe
More recipes you might love