Easy & delicious recipes
Welcome to Sweet and Savory Meals! A food blog where you can find easy, delicious, and family-tested recipes. We have been cooking and providing homemade recipes to our followers for over seven years. Here, you can find over one thousand recipes starting from easy breakfasts, homemade sauces and drinks, all the way to tasty and hearty salads, casseroles, and fancy desserts! In addition, we have over one hundred Instant Pot and Crockpot dishes ranging from Ham and Potato Soup, Orange Chicken, to Tuscan Chicken Pasta. They are all designed to be simple, yet amazing family comfort food!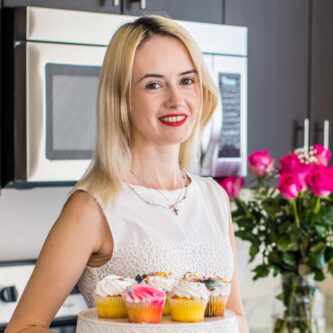 Meet Catalina
Welcome to Sweet and Savory Meals! Here you can find easy and delicious recipes to choose from for your daily meals. I strive to provide easy to follow steps for each recipe, and include videos whenever possible. I hope you will enjoy them as much as I do!
Find homemade recipes and surprise your guests
At Sweet and Savory Meals, we aim to simplify and shorten the process of finding the perfect recipe for every occasion. That is why we have created various categories of our meals you can easily browse through. You can choose from Breakfasts, Lunch Boxes, Appetizers, Soups, Stews, Main Dishes, Caressoles, Salads, Side Dishes, Snacks, Desserts, or even Keto meals. For anyone who loves veggies, we have also prepared numerous Vegetarian dishes. Meanwhile, in the Instant Pot Recipes, you will find ideas for delicious meals you can prepare in your favorite multi-cooker device. It's a great way of saving time and preparing a scrumptious dinner at the same time! Of course, you can also search our site for your favorite dishes and ingredients! Browse all the ideas for delicious meals with Chicken, Pork, Beef, Carrots, Potatoes, Broccoli, Mushrooms & others, and choose your favorites!
Try the most delicious recipes for every occasion
We all know that each season has its own rules, main tastes and the star ingredients. That is why we have prepared recipes for such essential occasions as Thanksgiving, Christmas, Easter, Halloween, Valentine's Day, St. Patrick's Day, and various Patriotic holidays. For Halloween and autumn time, you can try multiple delicious recipes with pumpkin as the main ingredient. Be sure to check out such popular desserts as Chocolate Chip Pumpkin Bars and Pecan Pie Pumpkin Cheesecake. We could not forget about Christmas dishes as well. That is why we have prepared dozens of recipes for such holiday staples as juicy Slow Cooker Holiday Glazed Ham, The Best Cheesy Potatoes, or Christmas Sugar Cookies. Browse our website and find the most inspiring ideas!
As See On...