Blueberry Oatmeal Pancakes [Video]
Last updated on June 18th, 2021 at 09:33 pm
Oatmeal Pancakes are an improved version of our breakfast favorite. Made with greek yogurt and loaded with juicy berries, they are perfect to start the day with!
With this recipe in your kitchen repertoire, you will look forward to breakfast every day. This is a hearty breakfast just like Blueberry French Toast Casserole, Bacon Egg and Cheese Breakfast Burrito, and Carrot Zucchini Bread.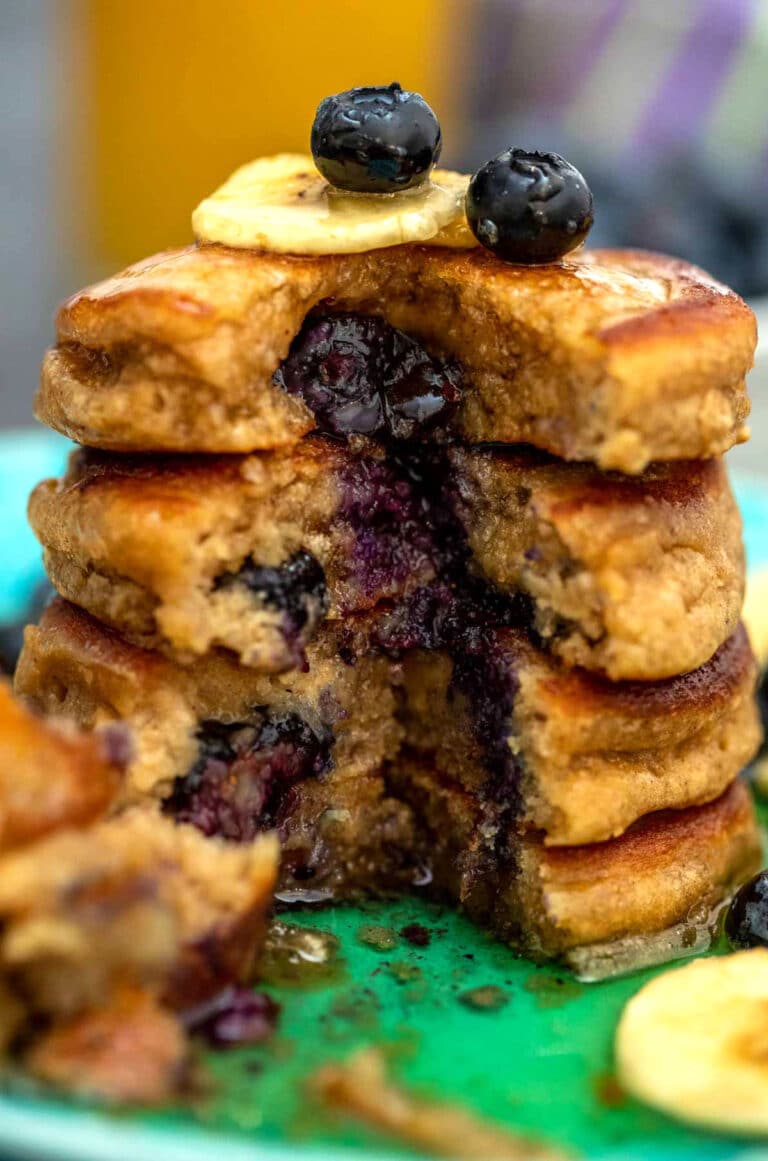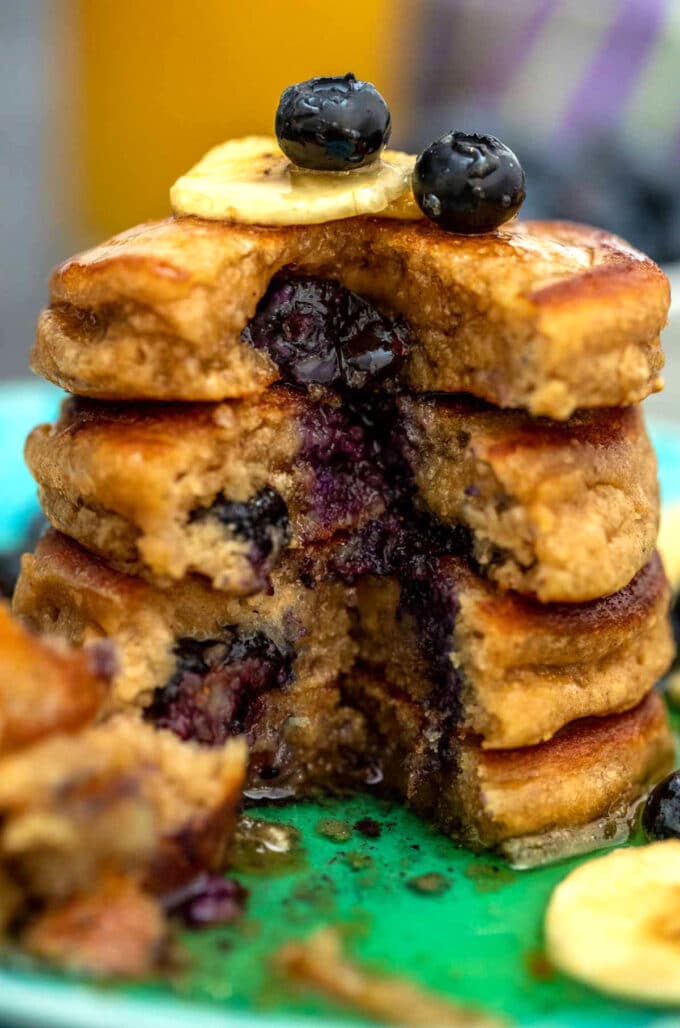 Blueberry Oatmeal Pancakes Recipe
Oatmeal Pancakes offer another way to insert fiber in your daily diet. Its key ingredient is a nice addition to the batter to enhance the nutritional value of the dish.
Oats are whole grains that have carbs and some protein and fat. They are packed with vitamins and antioxidants. Moreover, it has soluble fibers that are good for your blood pressure, sugar levels, and cholesterol levels.
The fiber is the exact reason why adding the grains to the batter can help you feel full. The fiber can also help if you have constipation. So, aside from the energy that this dish will give you all day, you get all these health benefits.
Making the pancakes for breakfast is no rocket science. It is simple and easy, but with this recipe, you are elevating it further.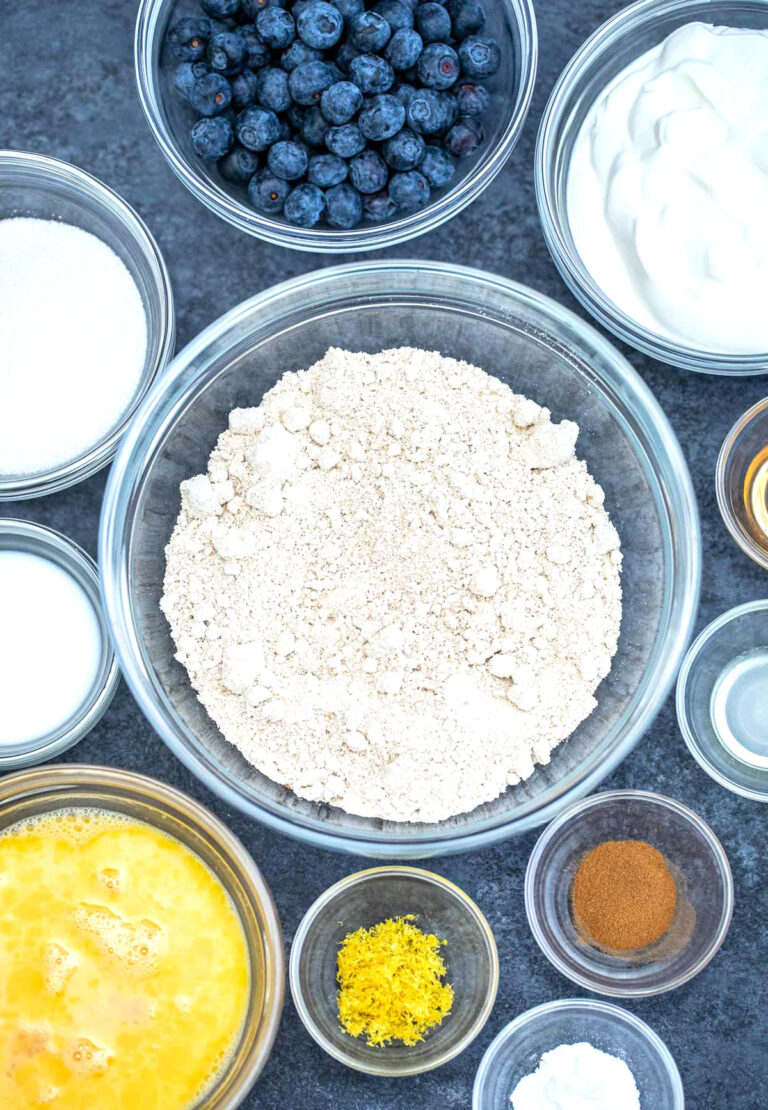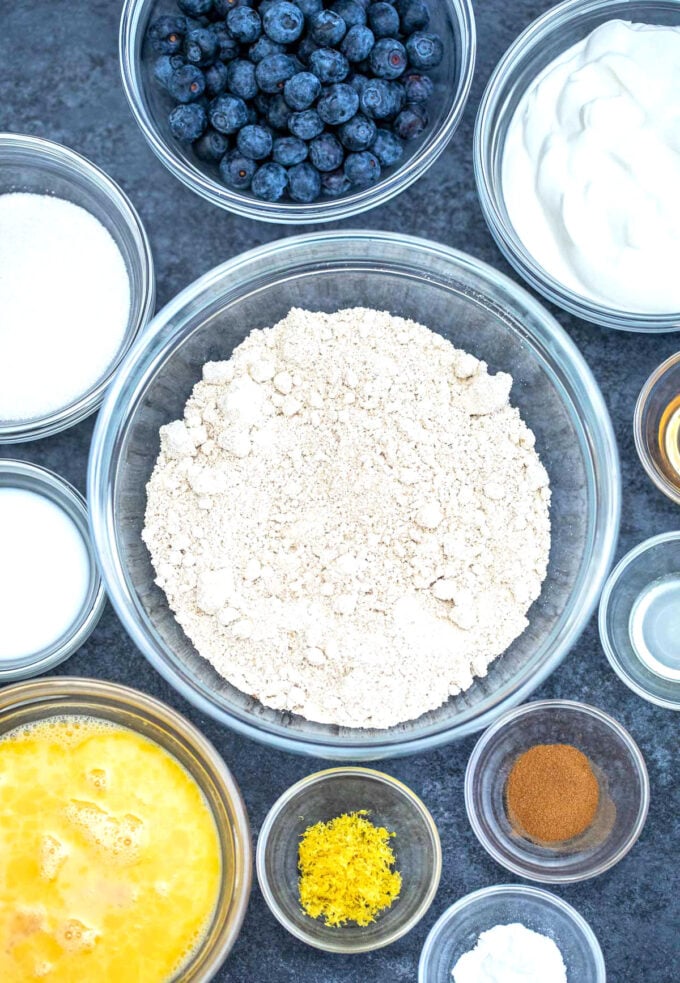 What is the best kind of oats to use for Oatmeal Pancakes?
For this recipe, I use oat flour to make the batter smooth. You can use instant ones, too, that will blend well with the rest of the batter. If you want texture, go for rolled oats.
How to make Blueberry Oatmeal Pancakes from scratch
Prepare the batter: Combine the wet ingredients in one bowl and the dry ingredients in another bowl. Combine until smooth. If you find the batter too thick, add a tablespoon of milk one at a time until it thins out to your desired consistency.
Grease the griddle: Preheat it and grease the surface with butter. You can also use a skillet.
Cook: Pour the batter and add a few pieces of blueberries if you like. When the sides start to set and the bubbles start to appear, flip to cook the other side.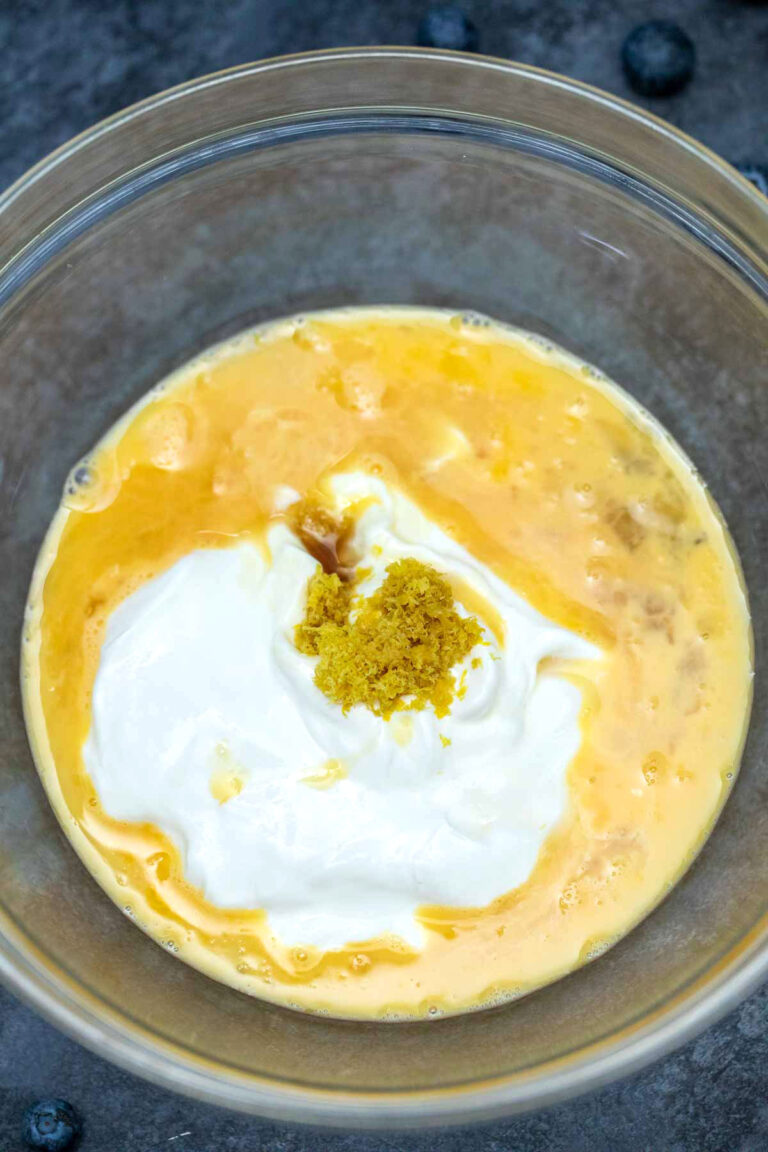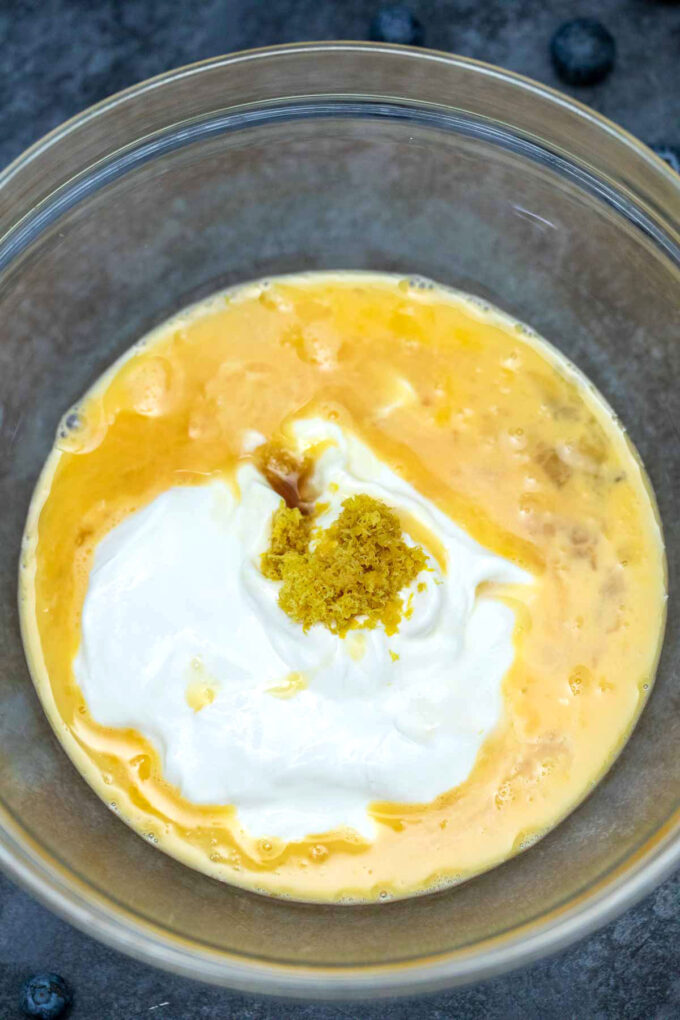 How to make Oatmeal Pancakes fluffy?
To ensure that they are fluffy, you want them thick. Here are my suggestions:
Make the batter thick enough so that it does not flow so easily on the griddle surface and that it gathers at the center.
Do not skip adding Greek yogurt. It is creamy which makes the batter thick.
When you flip them, do so swiftly such that each piece will maintain its thickness.
Adding baking soda and baking powder then activating them with acid as in this recipe make them fluffy, too.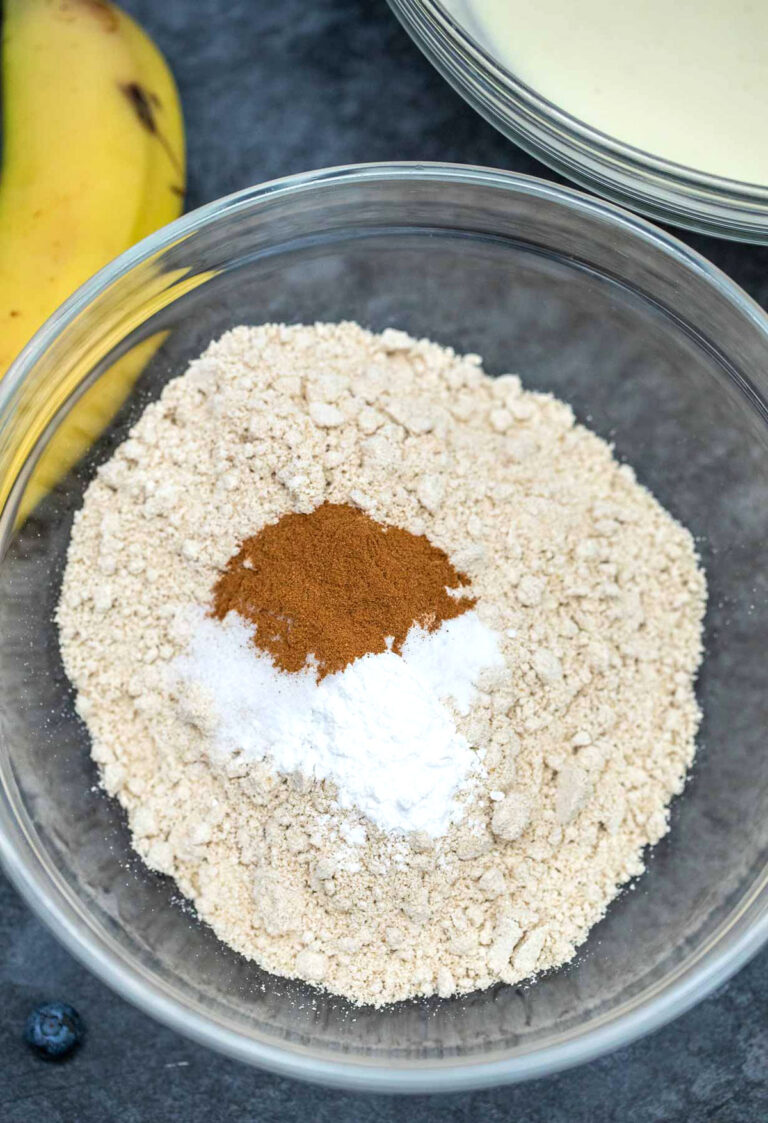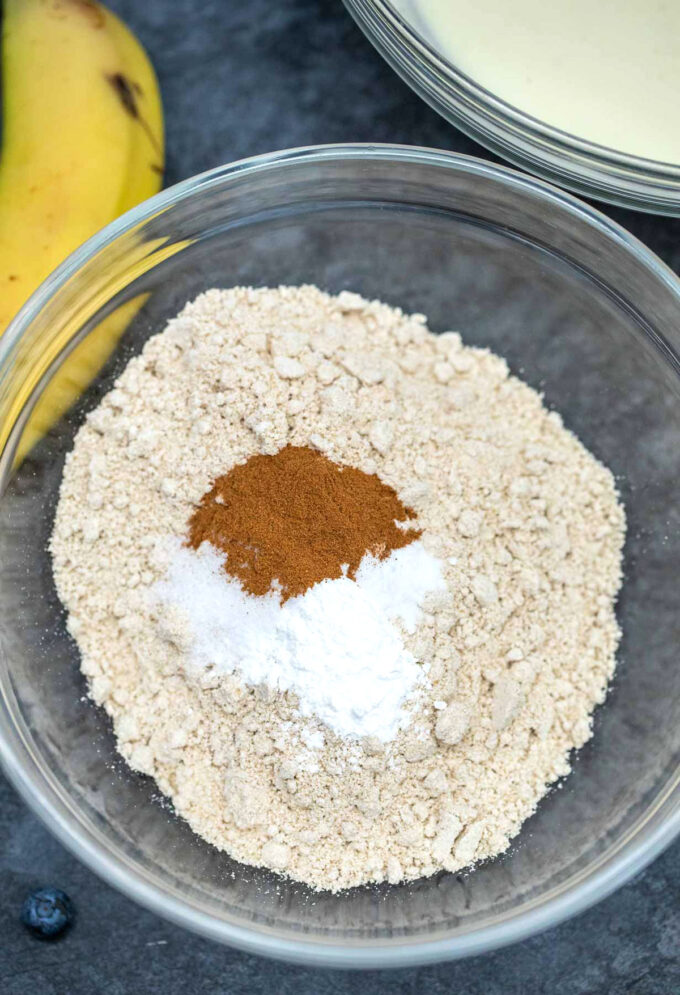 What to serve with Oatmeal Pancakes?
You can serve it with a lot of things! You can serve it with fresh fruits and various sauces like chocolate, blueberry, and caramel. Or, serve it with the classics like maple syrup and butter.
And, they go well with savory treats, too, like cheese, ham, and sausage. I like mine with scrambled eggs and some candied bacon!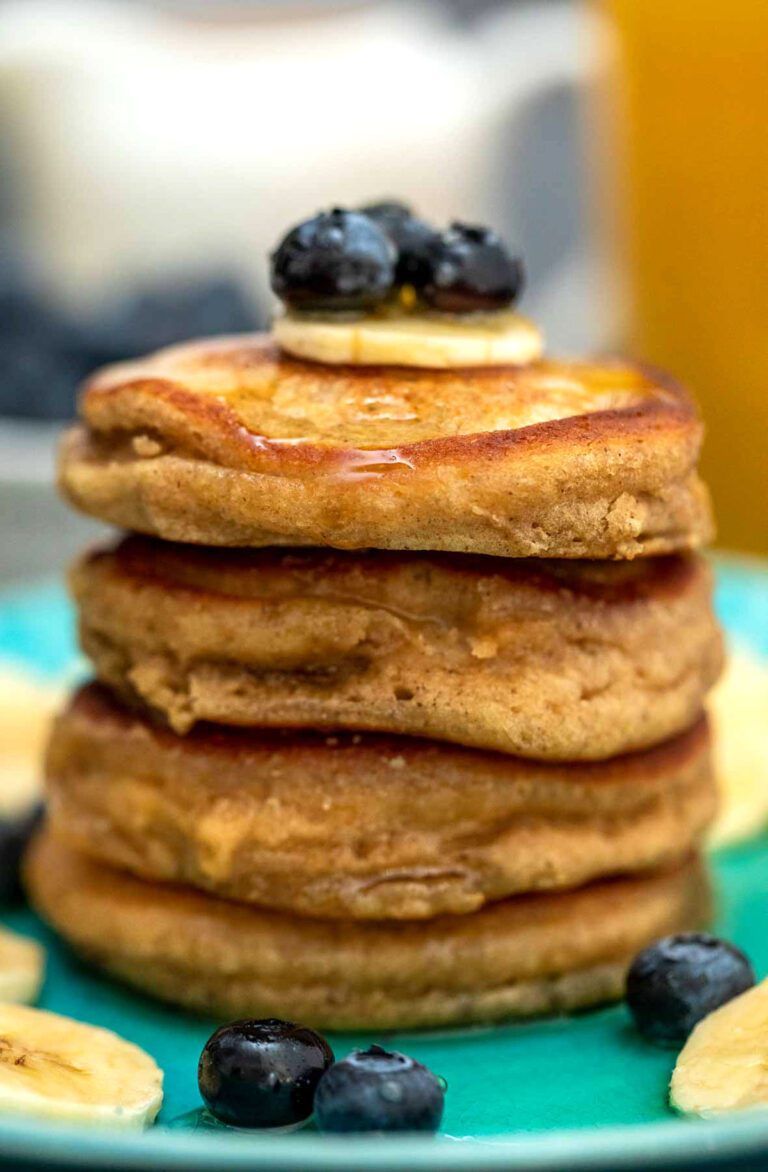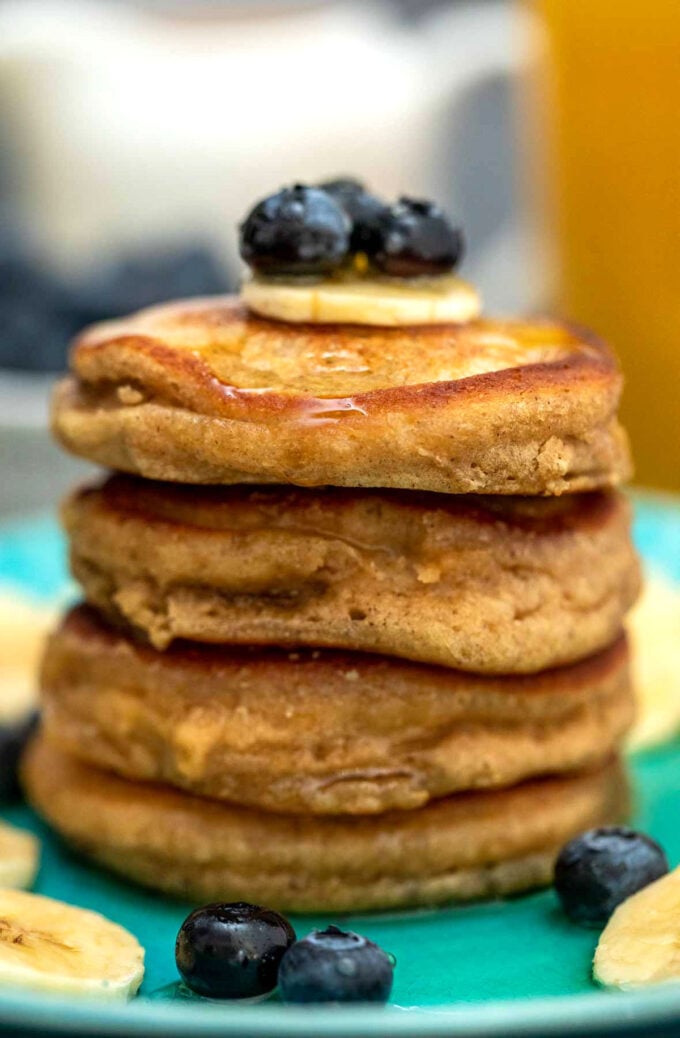 Can you make Oatmeal Pancakes in advance?
Yes! Here are some ways you can prepare this dish in advance:
Prepare the dry mixture ahead of time so that the next day, all you must do is mix everything.
Soak the oats in milk or Greek yogurt the night before, then, mix everything else the next day.
You can also freeze them. Remember to put parchment paper in between them as you stack and put them in the freezer bag to store for up to 3 months.
More delicious breakfast recipes: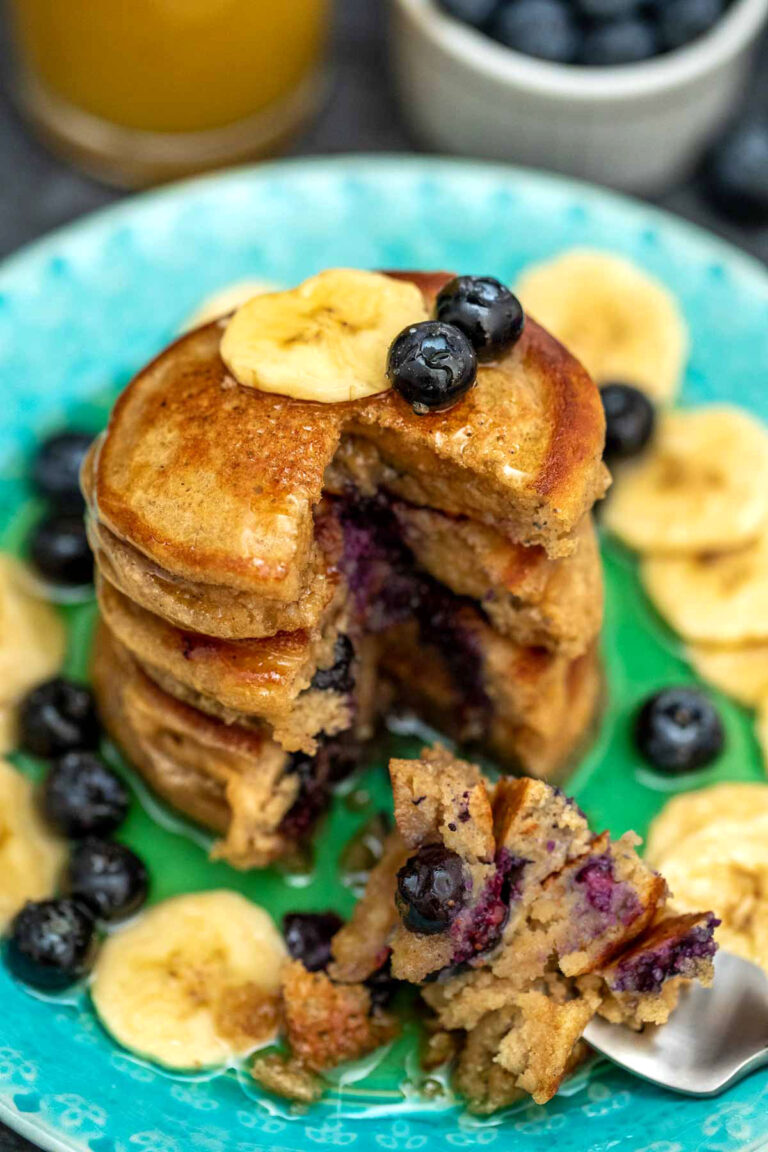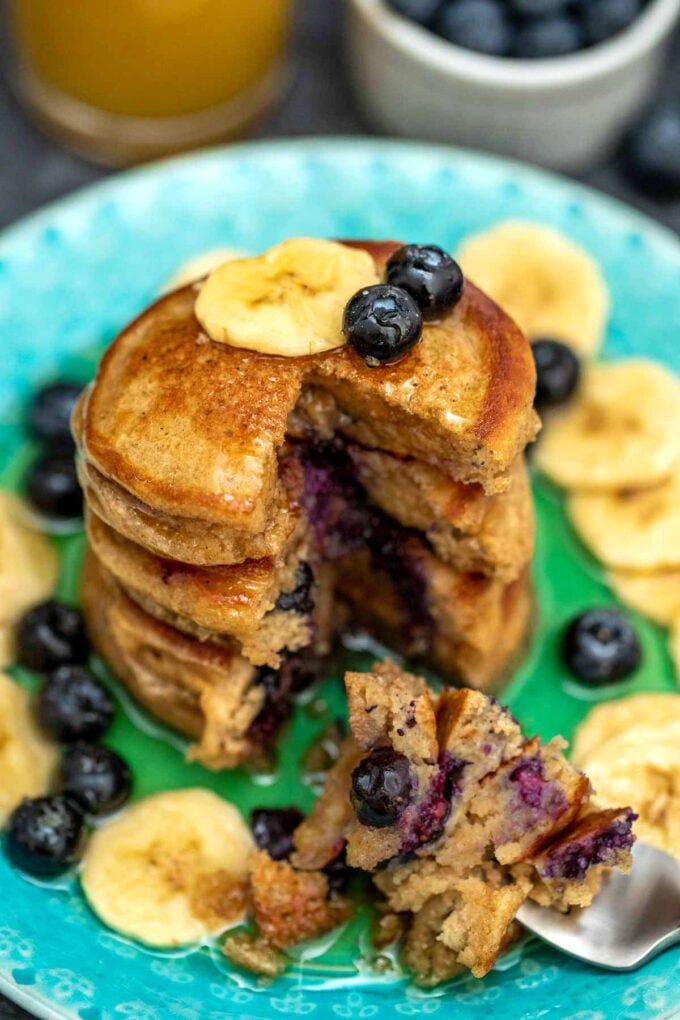 Recipe Tips:
Try adding chia seeds or flaxseeds to make them even nutritious.
To make oat flour from scratch, simply put oatmeal in the food processor or blender until they break down into a fine powder.
You can use the same batter but thin out to make a crepe-like base that you can use as a wrap. You can put scrambled eggs as a filling!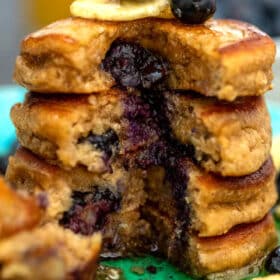 Blueberry Oatmeal Pancakes
Oatmeal Pancakes are an improved version of our breakfast favorite. Fiber-enriched and loaded with juicy berries, they are perfect to start the day with!
Save
Share
Print
Pin
Rate
Ingredients
1 1/4

cup

oat flour

1

teaspoon

baking powder

½

teaspoon

baking soda

½

teaspoon

sea salt

½

teaspoon

cinnamon

1

teaspoon

lemon zest

1

teaspoon

lemon juice

4

tablespoons

granulated sugar

1

cup

Greek yogurt

1

teaspoon

vanilla extract

2

eggs

(lightly beaten)

2

tablespoons

milk

(if needed)

1/2

cup

blueberries

2

tablespoons

butter

(for greasing the skillet)
Instructions
In a large bowl mix together the Greek yogurt, eggs, lemon juice, lemon zest, and vanilla until smooth.

In another bowl mix sugar, all-purpose flour, baking powder, baking soda, salt, and cinnamon.

Add the flour mixture to the egg mixture and stir until fully combined with no lumps.

If the batter is too thick, add milk 1 tablespoon at a time.

Preheat an electric griddle to 350 degrees F or place a non-stick skillet over medium-high heat.

Add the butter and melt it by moving it around to fully coat the cooking surface.

Pour ¼ cup portions of pancake batter, add 4-5 blueberries onto the pancake and cook until bubbles start forming and the sides become set about 2-4 minutes.

Flip and cook for 2-4 minutes on the other side, or until golden brown.

Serve with syrup and fresh fruit.
Nutrition
Calories:
132
kcal
|
Carbohydrates:
17
g
|
Protein:
6
g
|
Fat:
5
g
|
Saturated Fat:
1
g
|
Cholesterol:
34
mg
|
Sodium:
222
mg
|
Potassium:
146
mg
|
Fiber:
1
g
|
Sugar:
7
g
|
Vitamin A:
148
IU
|
Vitamin C:
1
mg
|
Calcium:
56
mg
|
Iron:
1
mg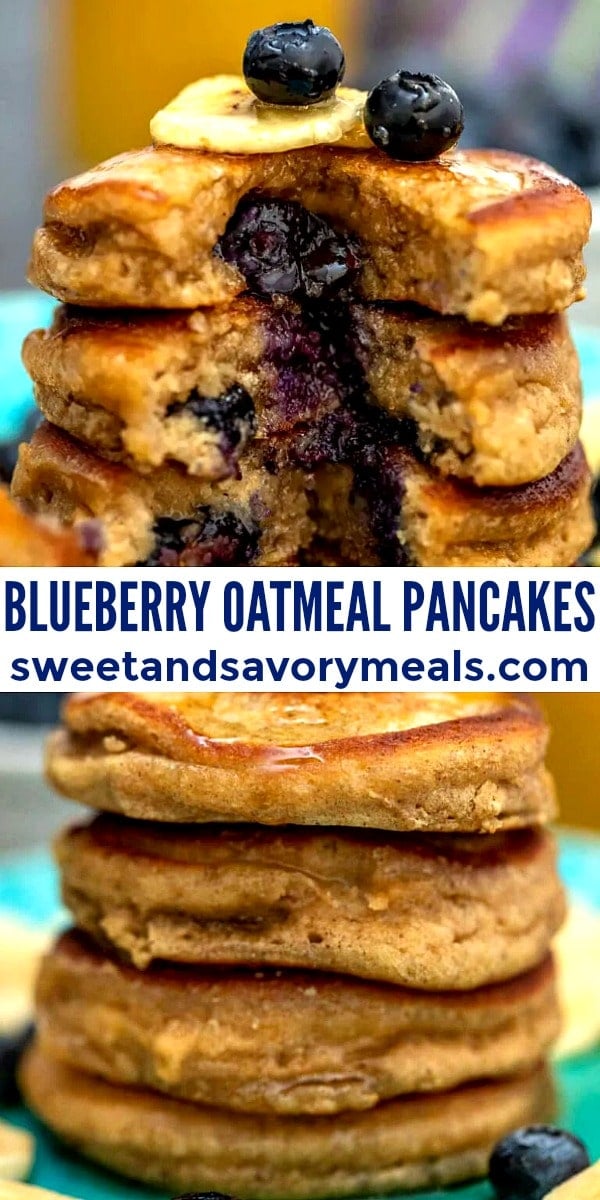 More recipes you might love