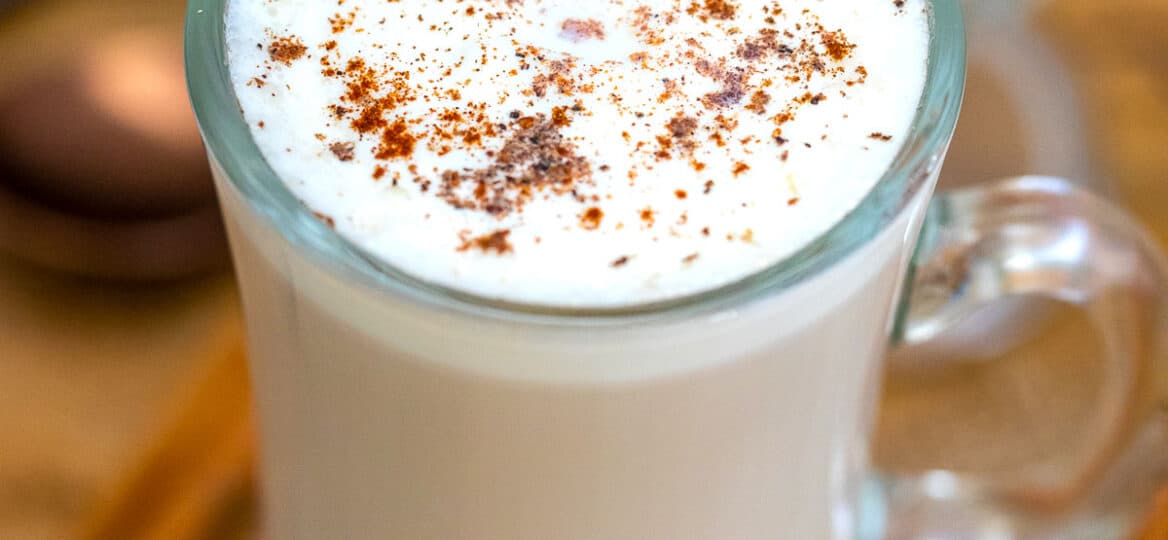 London Fog Latte Recipe [Video]
London Fog makes every afternoon tea delightful with its froth and milky vanilla taste! Make it yourself and enjoy this drink in the comfort of your home!
I love hot drinks! Even in the heat of summer, I still enjoy a nice cup of hot drink because it is relaxing. Relax with this recipe in your repertoire and enjoy like how you would enjoy White Hot Chocolate, Slow Cooker Apple Cider, and Irish Coffee!
London Fog Latte
London Fog sports a froth on the surface that makes it appealing like it was served by a professional barista. But it is so easy to prepare even when you lack training!
Tea is something that I like having in-between meals. This drink is simply soothing and best to have after a tiring and stressful day.
And I am so happy to be sharing this with you. I, myself, was thrilled when I learned about this recipe. It will save me some bucks by making it myself.
And I get to make it anytime that I want to! No need to go to Starbucks to order the same thing. Paired with a nice cake or a savory pastry, this drink is simply one of the best perk-me-ups that you can have!
What is the London Fog?
It is a hot beverage that has Earl Grey Tea, sweetener, milk, and vanilla. The term "fog" refers to the milk froth on the surface.
What goes into London Fog?
Earl Grey Tea: a kind of flavored tea which is a mix of black tea and bergamot oil that is usually associated with the English culture as it was a gift to a former Prime Minister of UK named Charles Grey, the 2nd Earl of Grey
hot water: used for steeping the tea
milk: forms the froth on the surface, you can choose any of your favorite ones like almond or oat milk for instance
vanilla extract: mix this with the milk
sweetener: honey, maple syrup, or sugar
spices: cinnamon and nutmeg for additional flavor
How to make London Fog?
Steep: Extract the flavors from the tea by steeping the tea bag in hot water for a few minutes.
Steam or froth: Mix the milk and vanilla extract. Then, steam or froth the mixture.
Sweeten: Add the sweetener into the steeped tea then top with the froth.
Serve: Add a pinch of cinnamon and nutmeg then serve.
Do you need a frother?
No. An electric frother will give you a warm and frothy milk mixture, but having one is not essential. What you can do at home is to steam the milk.
Heat it in a saucepan until it simmers and forms bubbles but not enough to make it boil. Make sure to keep an eye on it.
What does a London Fog taste like?
Because of the Earl Grey tea, this drink has hints of floral, earthy, and citrusy flavors. It is a bit sweet and bitter at the same time, too. Also, the added vanilla extract boosts the flavors of the tea latte.
Can you make it in advance?
Yes! To make it in advance, you can steep the tea and store it for later. When ready to serve, froth the milk mixture and combine.
More delicious drinks:
Recipe Tips:
You can make variations of this drink by varying the tea used. When you use matcha green tea, you get Tokyo Fog.
If you have a French press, you can use that to froth heated milk.
To heat milk, you can use the microwave oven until it steams.
Add more floral flavors by steeping the tea with lavender buds.
Serve it with Apple Pie Coffee Cake, Vanilla Hazelnut Scones, or Lemon Bundt Cake!