Starbucks Pumpkin Latte Copycat
Starbucks Pumpkin Latte Copycat is the ultimate homemade version of a classic fall drink! Get a sip of this signature drink in less than ten minutes!
Hot drinks like coffee and tea are the best drinks to have during the lazy weather of fall. As such, you may want to make some hot or cold homemade drinks. Slurp some luscious beverages such as London Fog Latte, Irish Coffee, and White Hot Chocolate.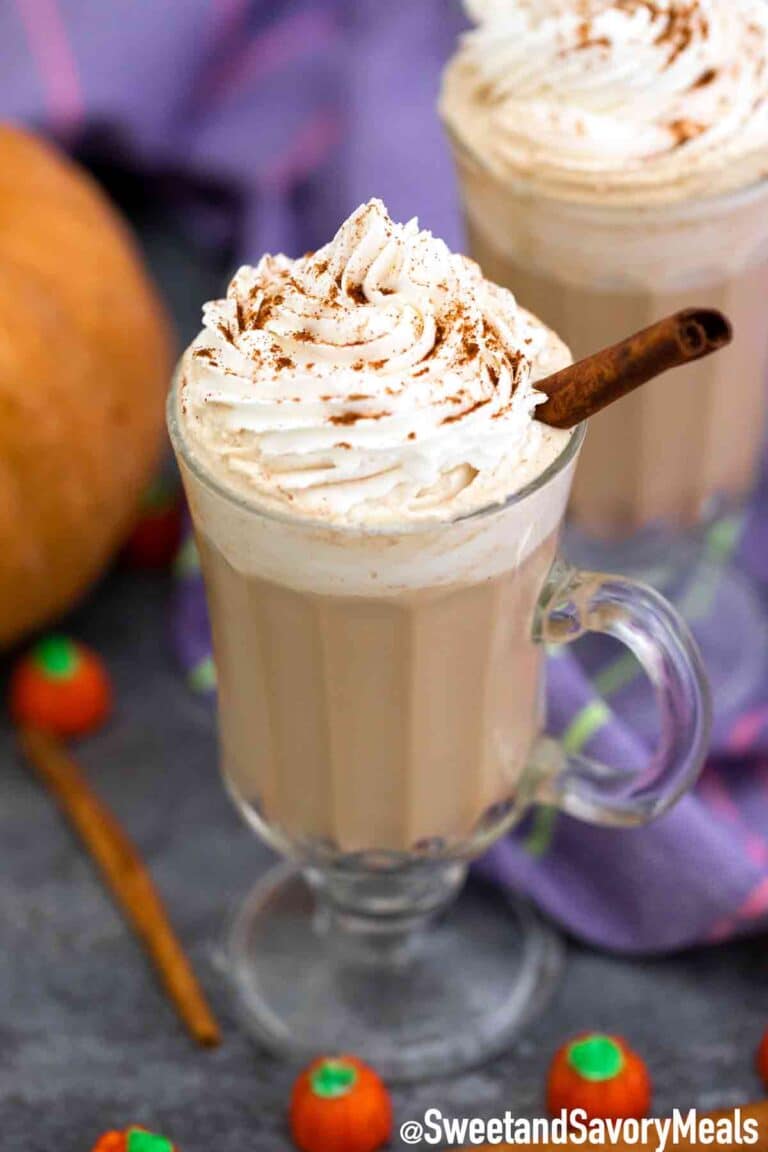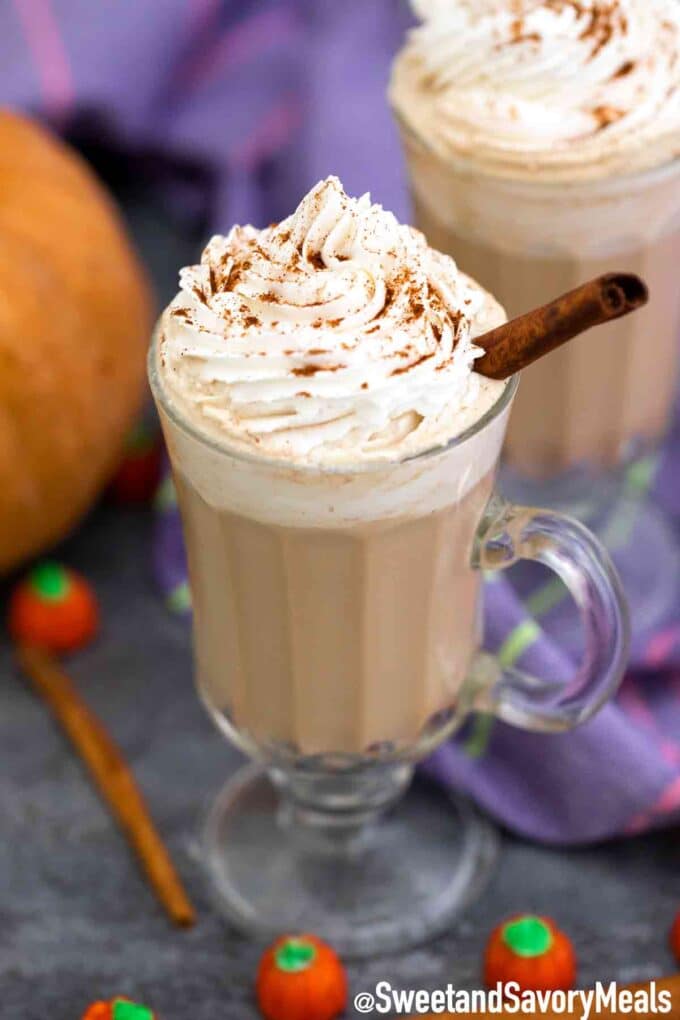 Pumpkin Pie Latte Recipe
Starbucks Pumpkin Latte Copycat makes for a great afternoon drink when chilling on your patio or getting cozy in your living room. Although it is considered a seasonal drink, this recipe has become a staple all year round in the popular coffeehouse because of how good it is.
Buying coffee can be quite expensive which is why it is so great to know how to get the same taste with ingredients you can find at home. The recipe has been around since 2003 and who knows how much everyone has spent for it when they can just make it right at home.
I love seeing the surprised faces of my friends and family when they take a sip of it. Everyone who has tasted it always ends up asking me how I did it.
Which is why it is also about the time that I share this recipe with you. I hope you enjoy brewing this popular latte and be entertained seeing your peers be amazed.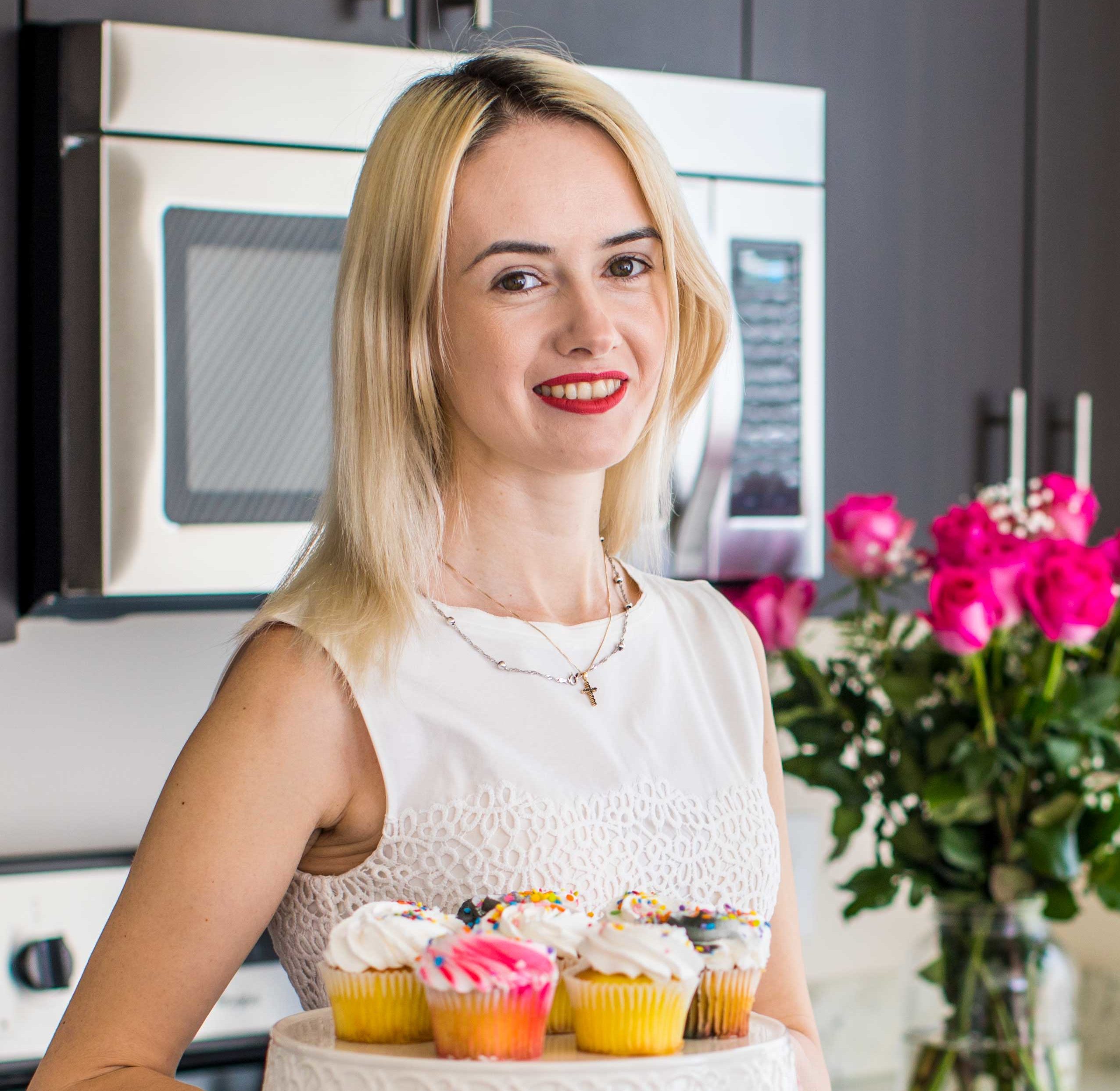 Follow us on Pinterest for more delicious recipes!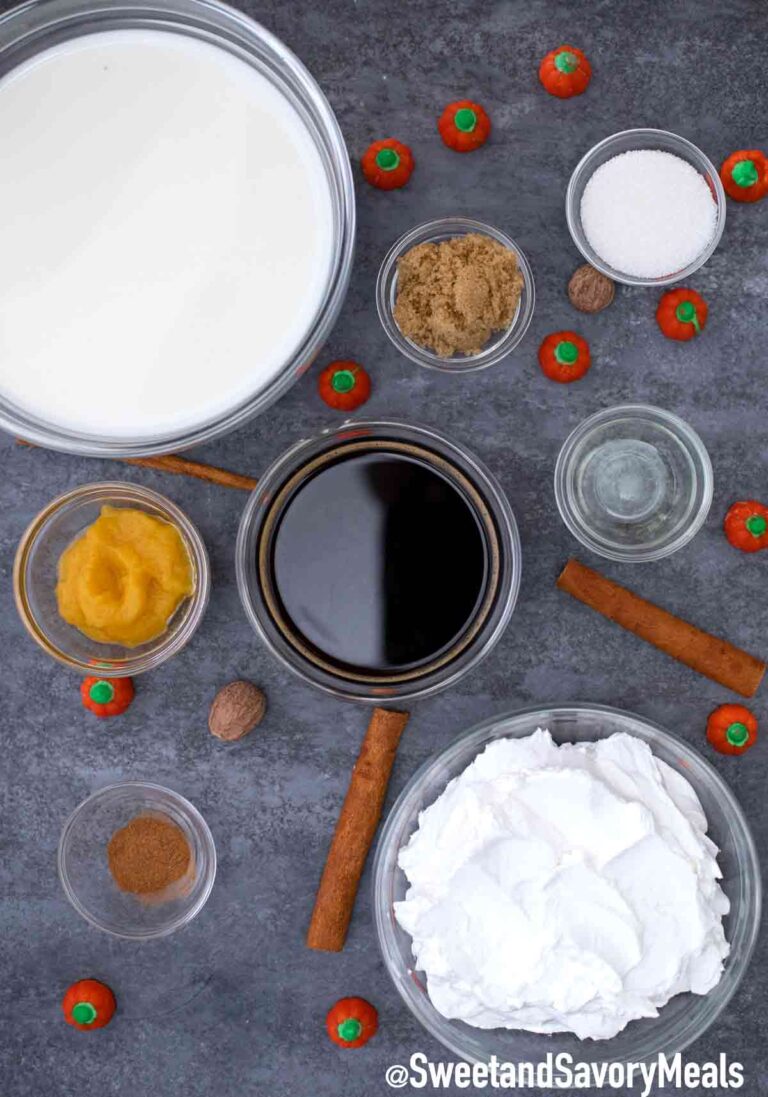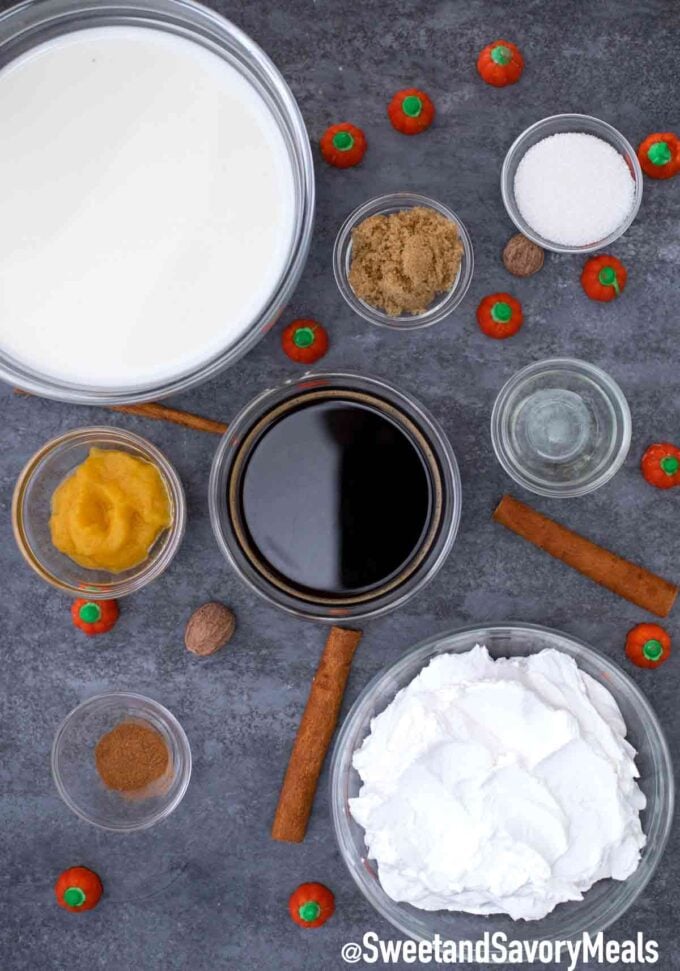 How do you make the best Starbucks Pumpkin Latte Copycat?
Using saucepan:
Heat milk mixture. Heat milk in a saucepan over medium heat, mix in pumpkin puree, and sugar. Be careful not to let it boil by stirring until it has steam.

Make froth. Add in the spices, vanilla extracts, and instant coffee or espresso until froth starts to form.

Serve. Pour the drink between two cups and add some whipped cream with a dash of cinnamon on top. Serve with a nice side of pumpkin bread.
Using the microwave:
When using the microwave, just place the milk, puree, sugar, spice, and vanilla into a microwave-safe bowl.
Heat over a minute or when the mixture turns frothy.
Transfer to a mug and add coffee and garnish. Serve.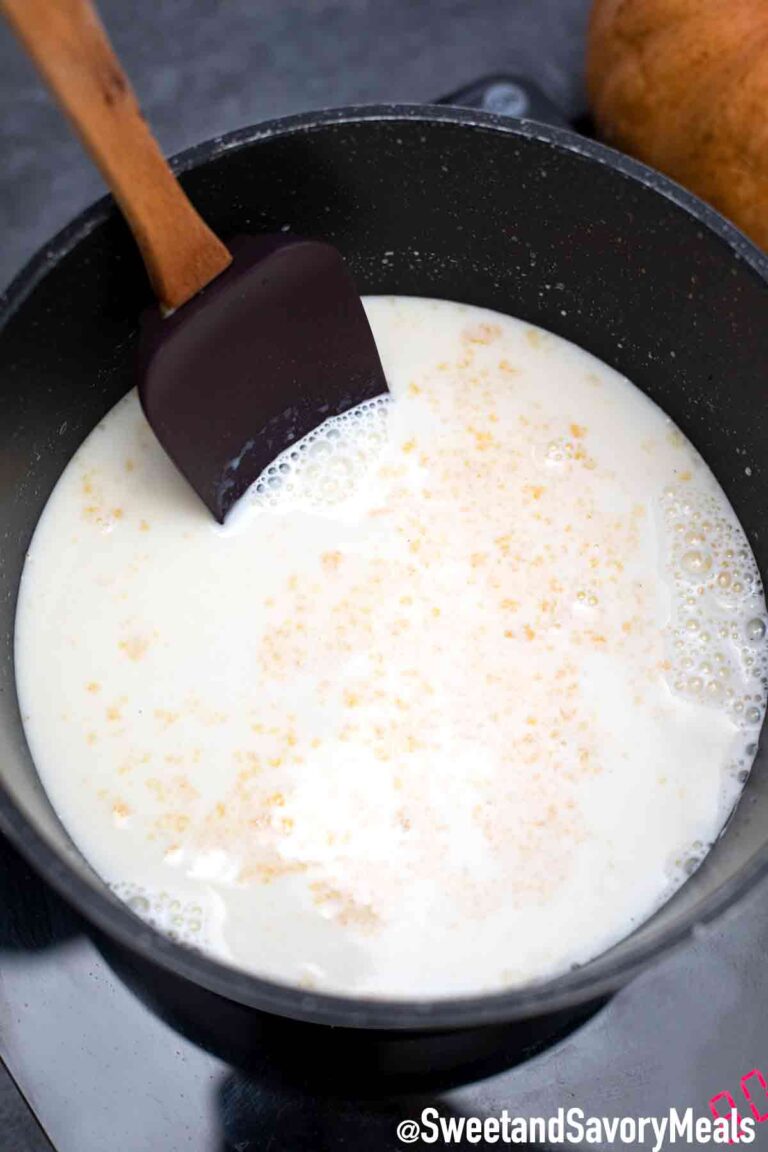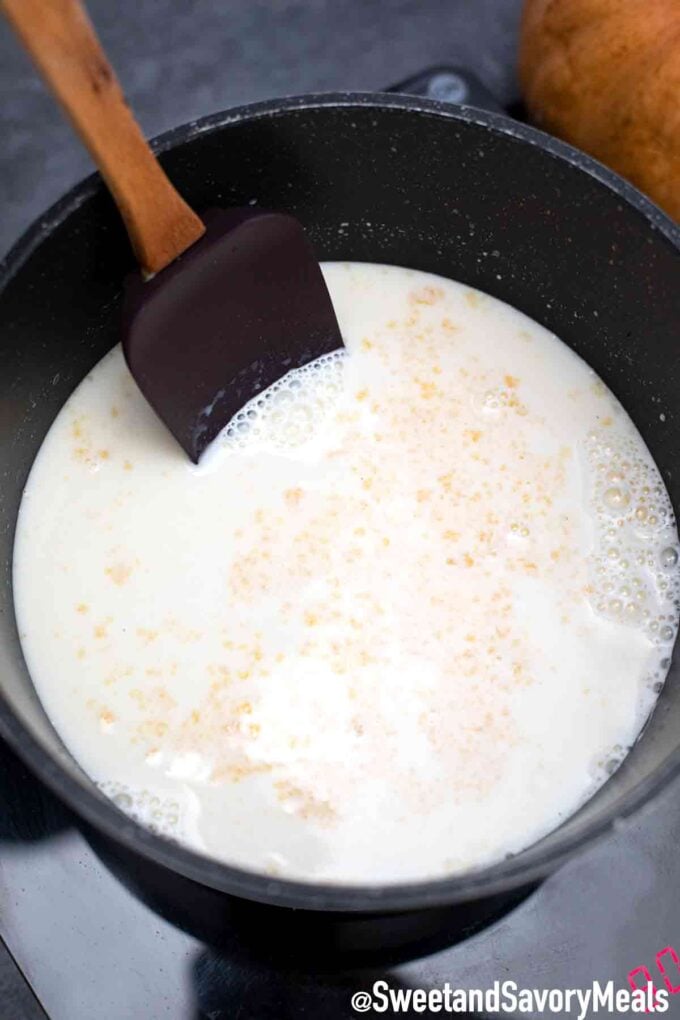 Topping suggestions:
Cinnamon, stick or powder
Nutmeg
Pumpkin pie spice
Best glasses for a latte:
There are many designs for mugs that will make your latte look more appealing. I recommend purchasing one of these to get that picture-perfect beverage: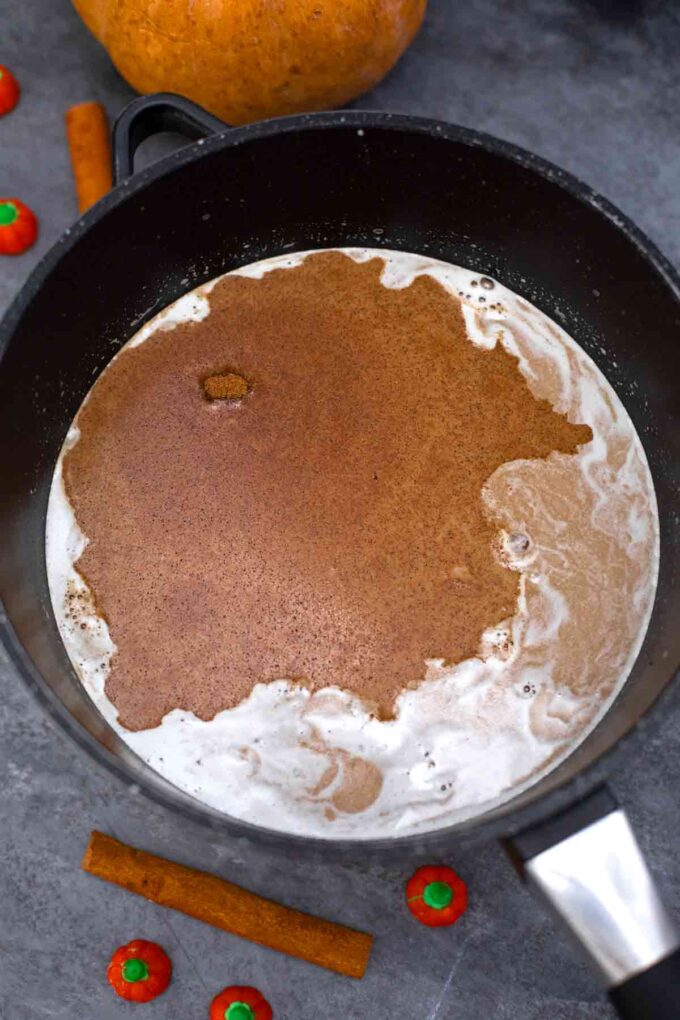 More pumpkin recipes:
Pumpkin is such a versatile ingredient because you can use it in desserts, meals, and even with drinks.
During the fall season, there may be an overload on this ingredient, and making purees can help make it last longer.
If you do not have any idea what to do with excess purees, try to bake these goodies for a delicious autumn treat: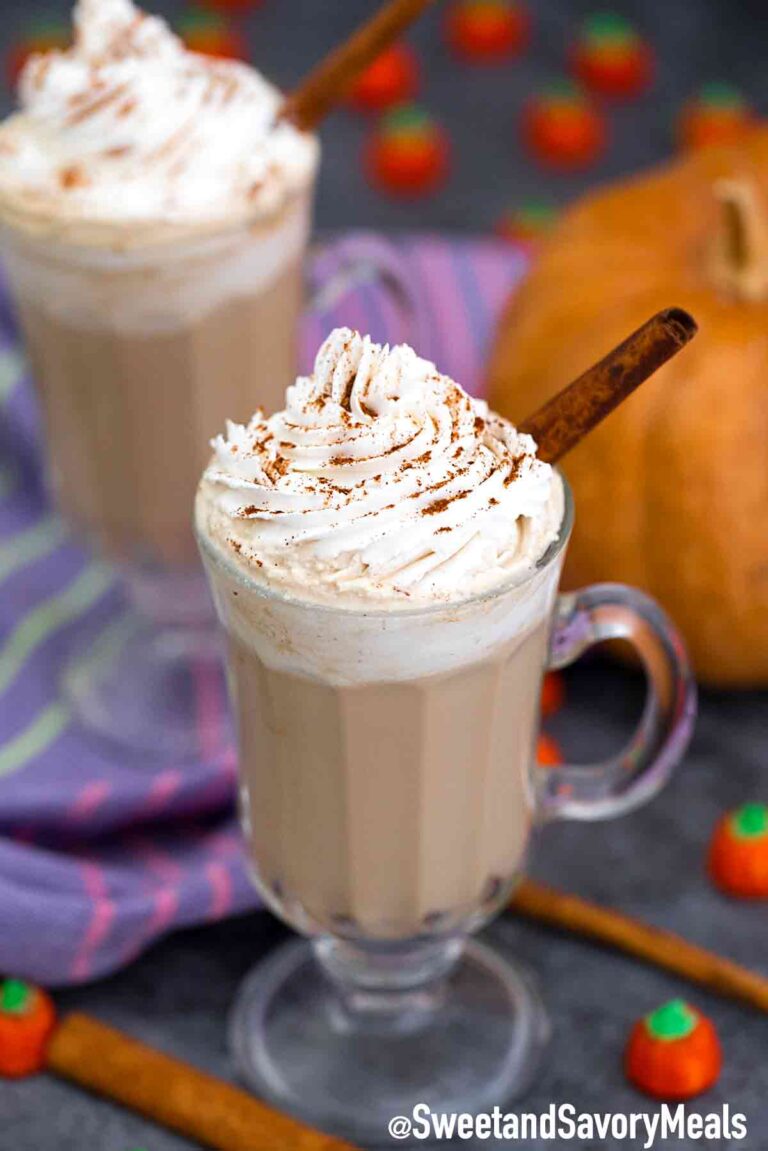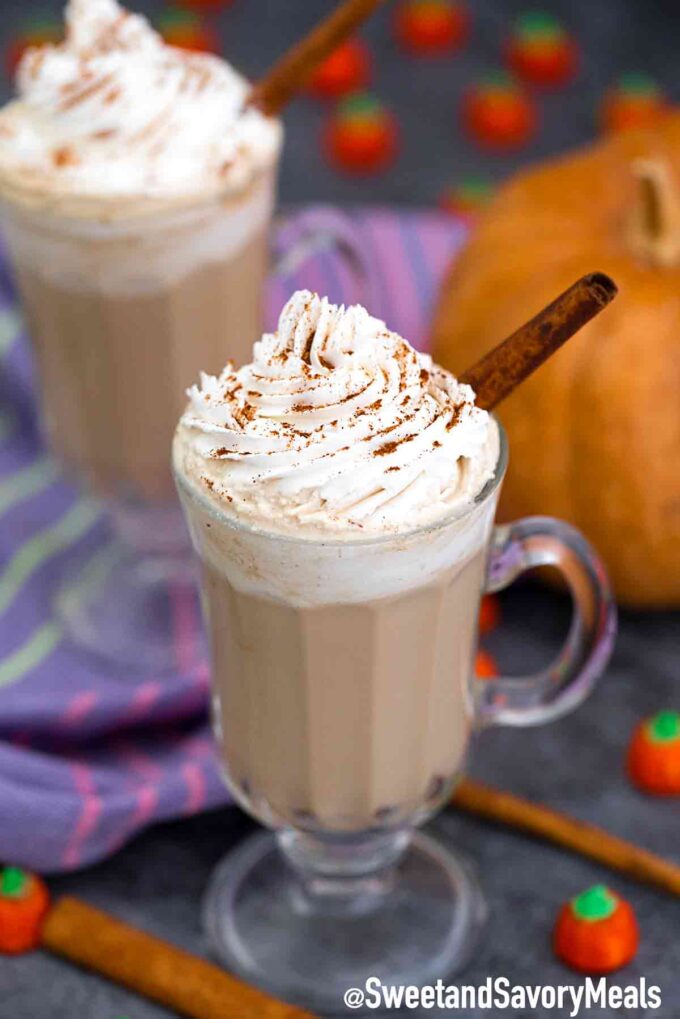 Can you make Starbucks Pumpkin Latte Copycat in advance?
If you are serving it to many guests, you may want to make the mixture in advance. As milk spoils easily, make sure to store it in the fridge using an airtight container.
Reheat first before adding your coffee or espresso.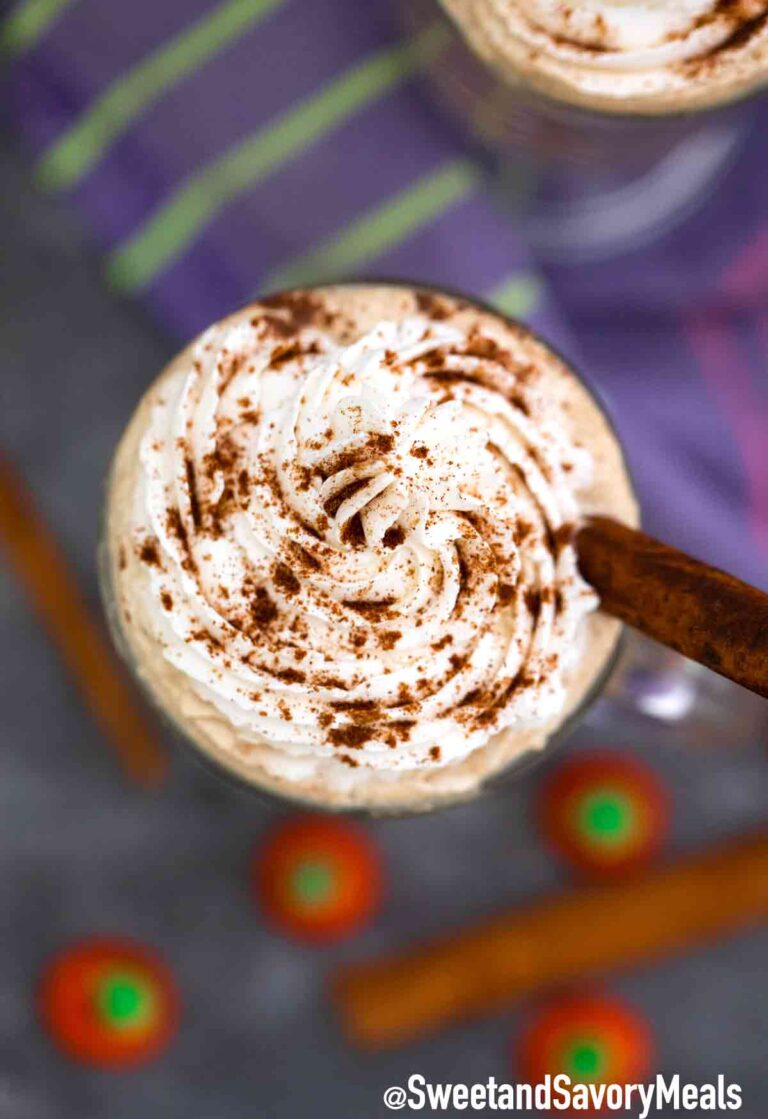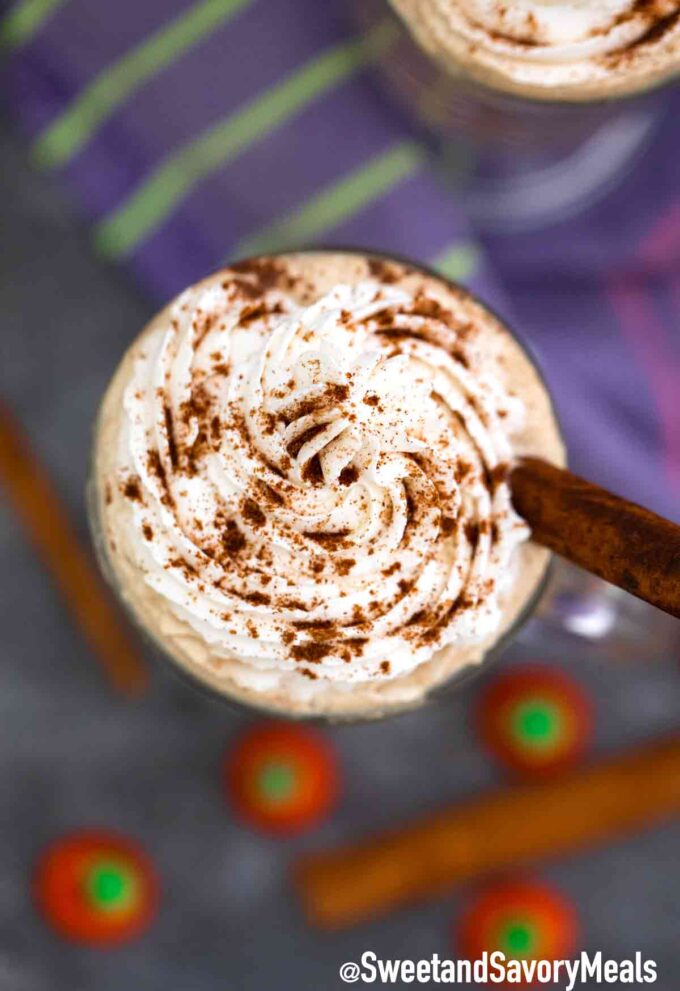 Recipe Tips:
Want to have a sip of this delicious latte without getting a caffeine kick? Try replacing your espresso or instant coffee with superfoods such as raw cacao.
If you are a vegan, substitute whole milk with coconut milk or almond milk, or you can even use both at the same time.

Turning this drink into an iced variety is what makes it perfect even for the summer season. Make this refreshment by using pumpkin spice creamer, milk, and an espresso shot. Pour the ingredients over ice and garnish accordingly.
If you are avoiding sugar, use maple syrup or honey for a healthier option.
Save Recipe
Starbucks Pumpkin Latte Copycat
Starbucks Pumpkin Latte Copycat is the ultimate homemade version of a classic fall drink! Get a sip of this signature drink in less than ten minutes!
Author: Catalina Castravet
Serves: 2 servings
Prep time:

5

minutes
Cook time:

10

minutes
Total time:

15

mins
Instructions
Microwave Version:
Nutrition information
Calories: 287 Carbohydrates: 32 Protein: 12 Fat: 12 Saturated Fat: 7 Cholesterol: 37 Sodium: 163 Potassium: 545 Fiber: 1 Sugar: 31 Vitamin A: 5262 Vitamin C: 1 Calcium: 431 Iron: 1
Save Recipe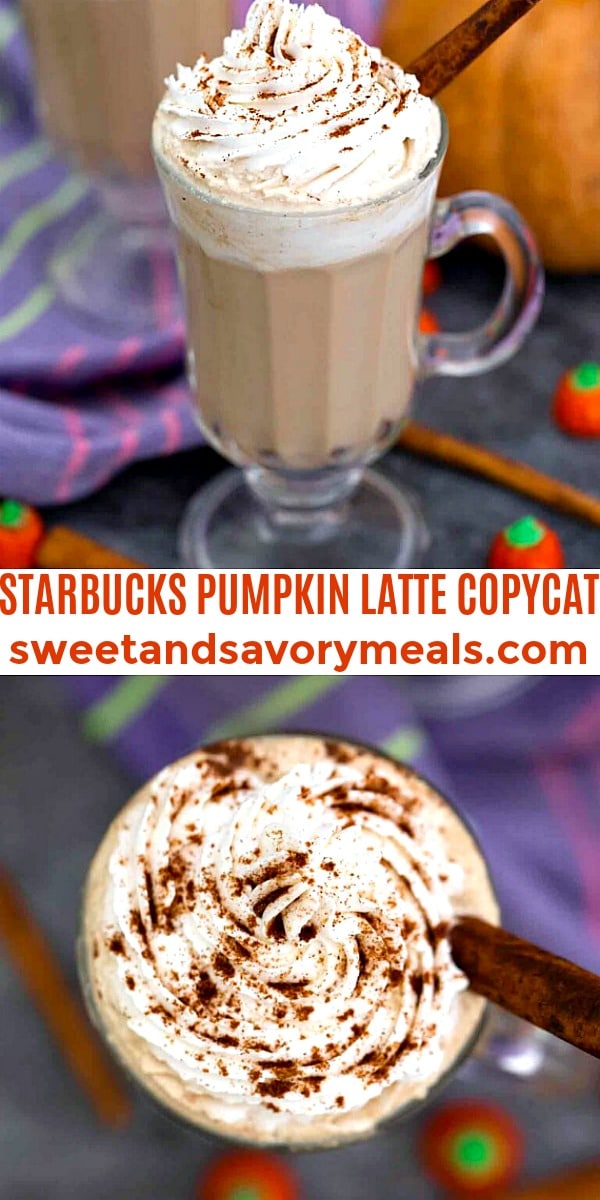 More recipes you might love