Classic Pumpkin Pie [Video]
Homemade Pumpkin Pie recipe is easy and full of fall flavors that your guests will surely appreciate! With an easy no-fail homemade buttery crust, it is perfect for the holidays!
Pies are a classic comfort food! Savory or sweet, take your pick from our collection of recipes for pies including those for Sweet Potato pie, Classic Blueberry pie, and Strawberry pie!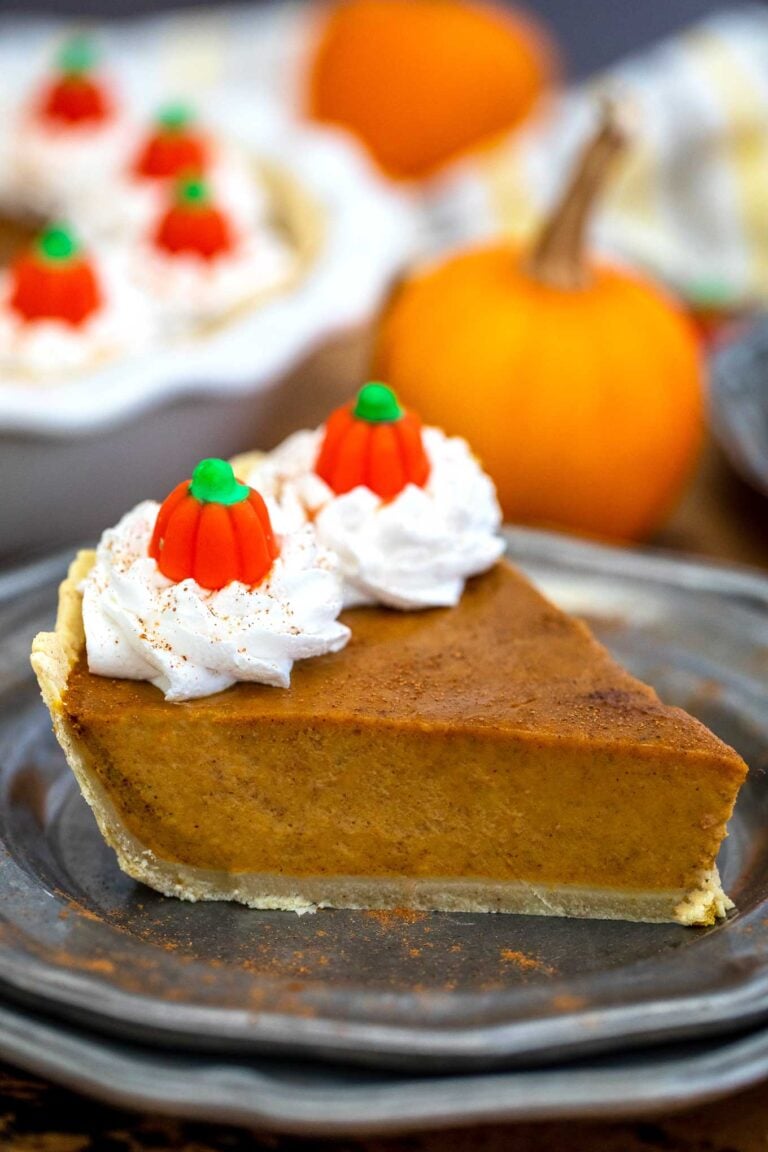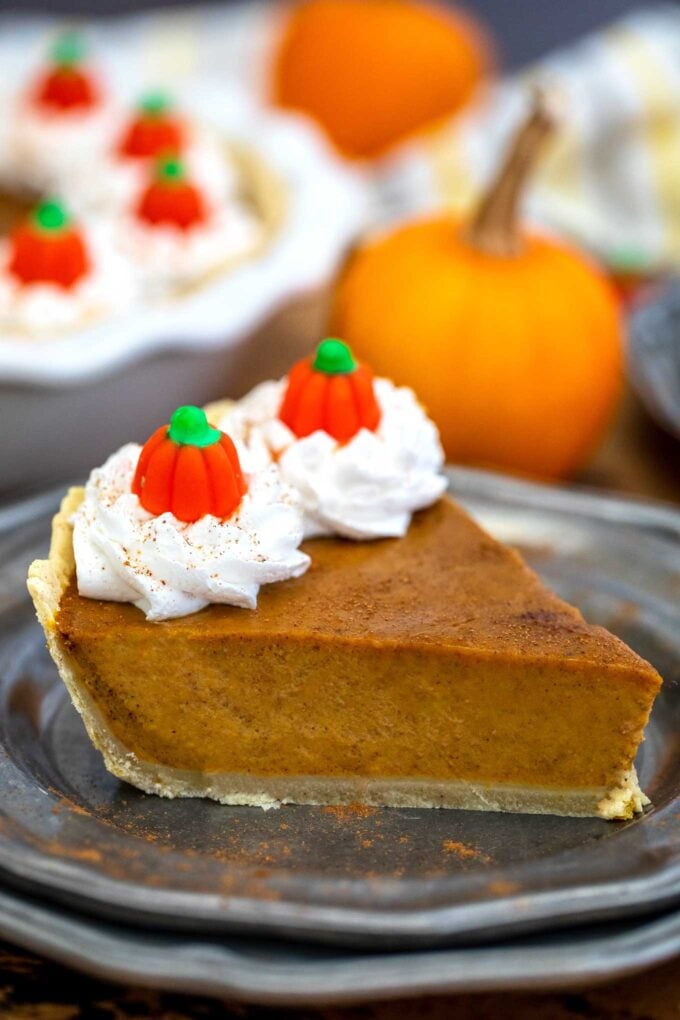 Classic Pumpkin Pie Recipe
This Pumpkin Pie recipe is timely for the season. It is almost Thanksgiving and this dessert is perfect for it!
I like how the spices uplift the pumpkin flavor of this dish. And the whole thing is simply decadent and irresistibly yummy!
Prepare it from scratch, from the homemade crust to the homemade filling, this dessert is worth the effort!
As it cooks in the oven this morning, the aroma was so good that I wanted it all for myself. No wonder, my extended family keeps on requesting this particular dish every single year as they visit us for the holidays. This is that good.
Start a family tradition now with this easy recipe!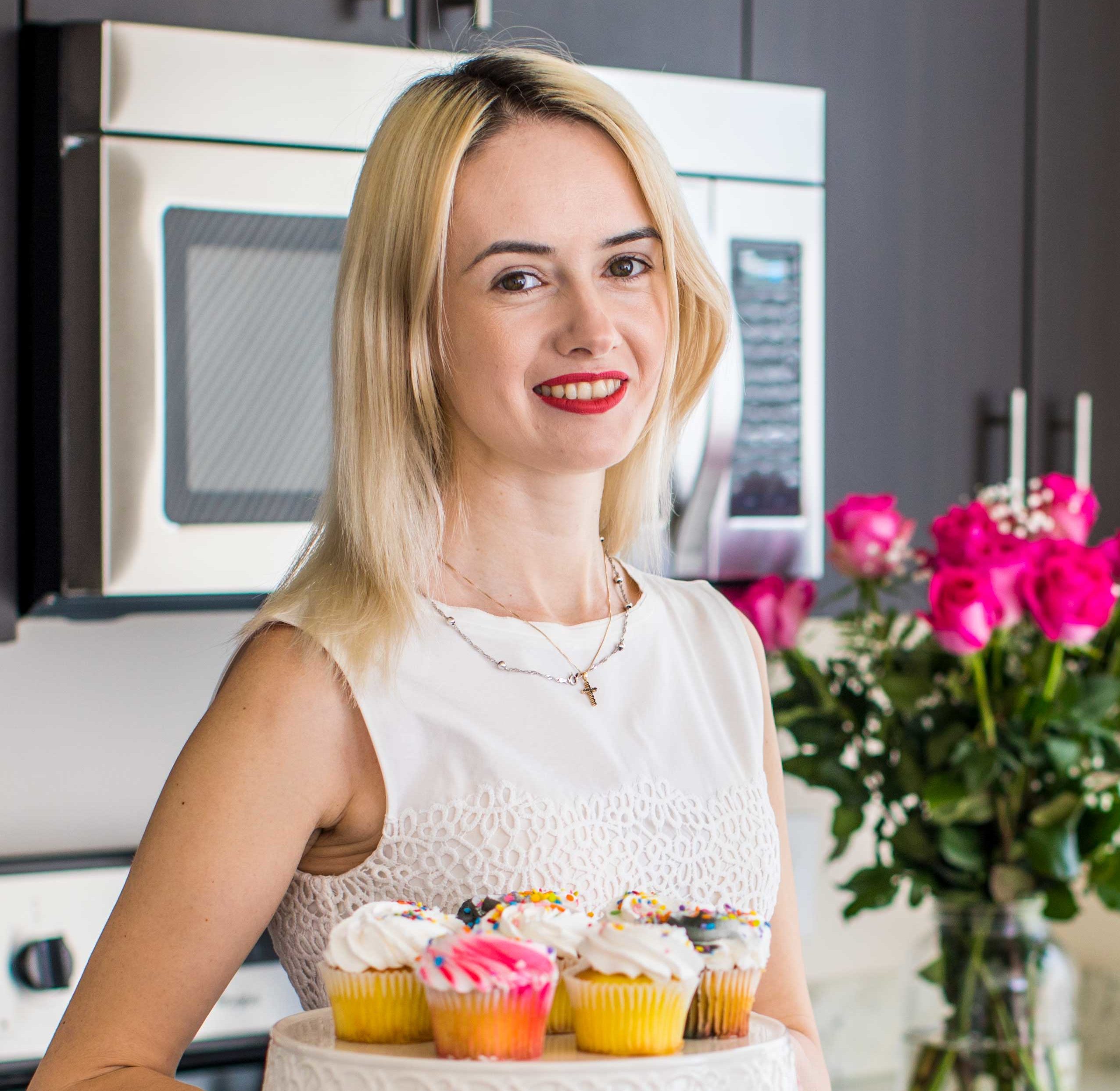 Follow us on Pinterest for more delicious recipes!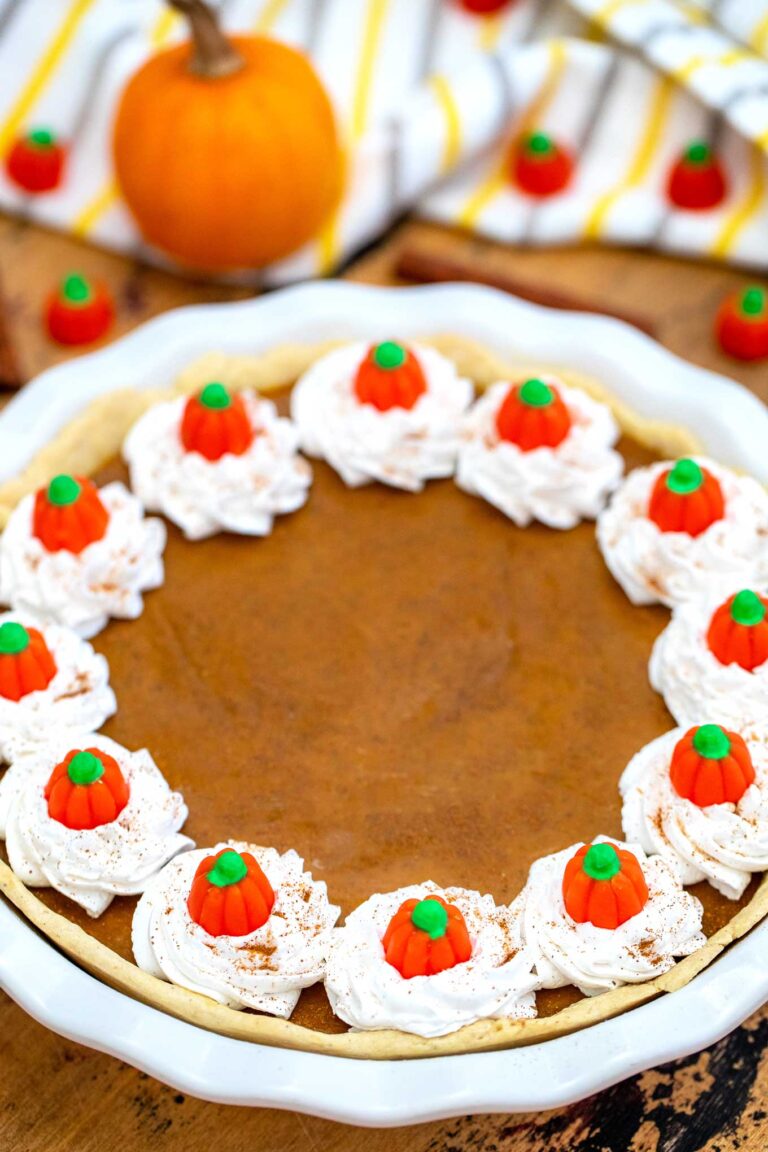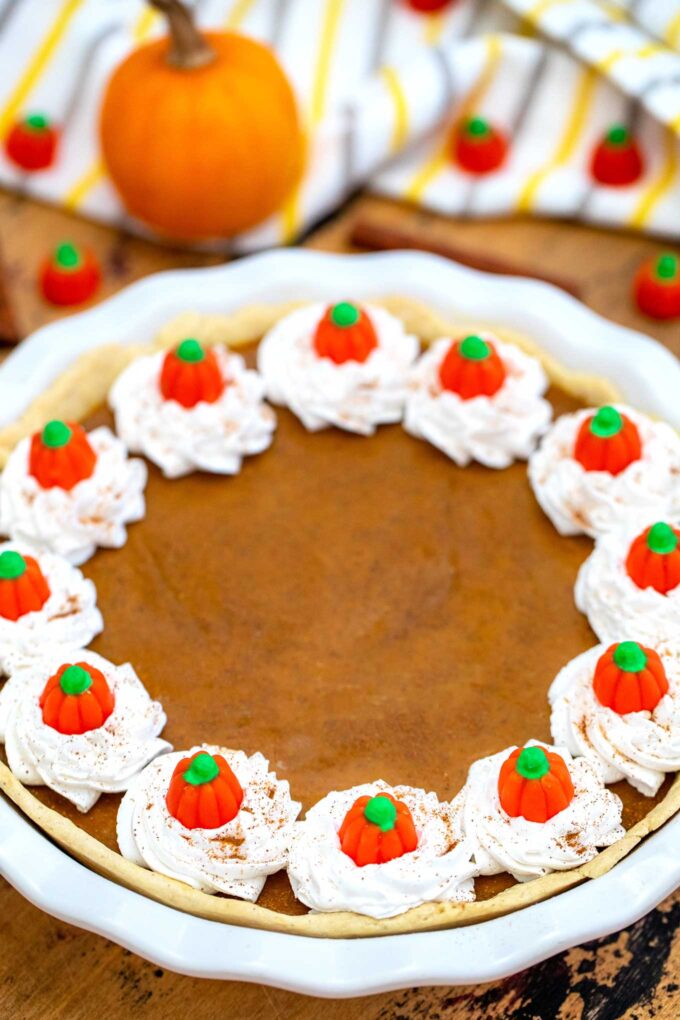 Is Pumpkin Pie healthy?
The pumpkin itself is rich in fiber, antioxidants, vitamins, and minerals including vitamin A, potassium, vitamin C. Beta-carotene, an antioxidant found in it, along with vitamin A is linked to good eye health, strong immunity, and cancer prevention.
You get all of these benefits without the guilt because it is low in calories at about 49 calories for 245 grams. This leaves you plenty of room for the other components of the pie which adds more calories.
The crust, for example, is rich in carbohydrates and the dairy added in the filling adds calories, too. There are workarounds, though. So, do not worry!
You can make this from scratch, meaning you do not need to buy the canned puree. But if you do, just make sure that you choose the plain one. This way, you can moderate how much sugar you put into it.
How does Pumpkin Pie taste like?
Classic pumpkin pie is dense and thick but at the same time, it is smooth and slick. Each bite is packed with fall flavors!
It tastes similar to sweet potato pie because they almost have the same spices but it is a lot less sweet. Speaking of the spices, it has the earthy and woody combination of cinnamon, ground ginger, nutmeg, cloves, and the optional allspice.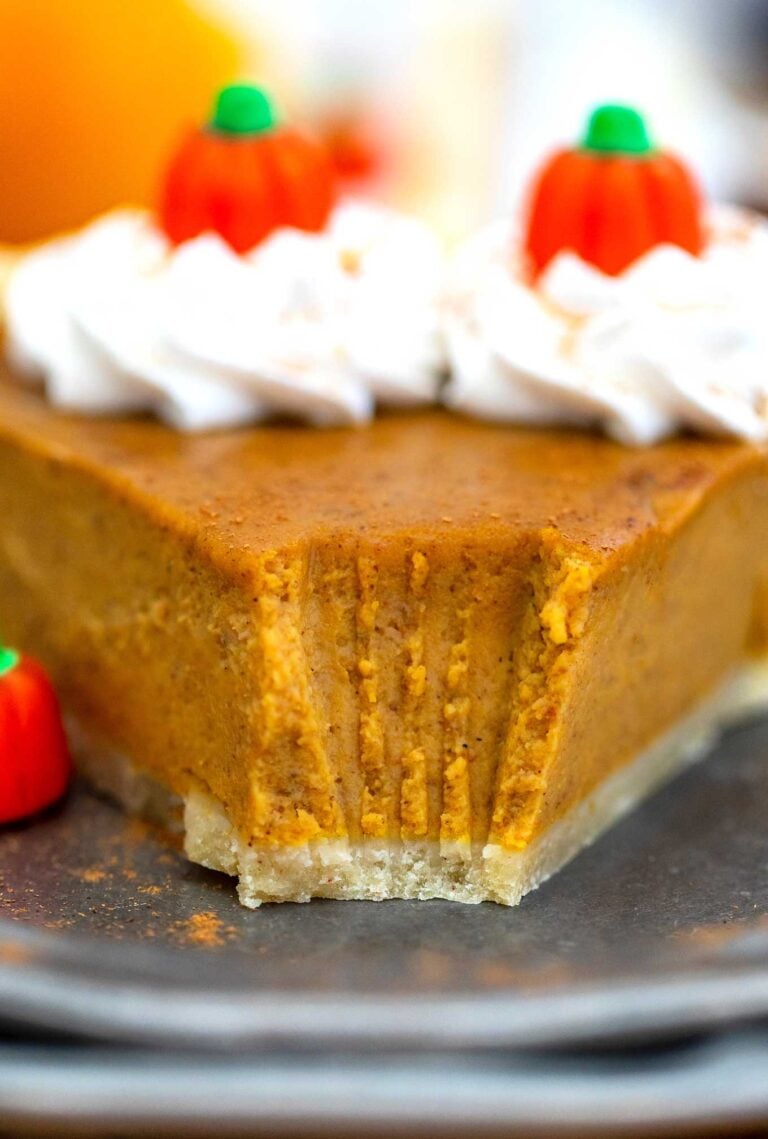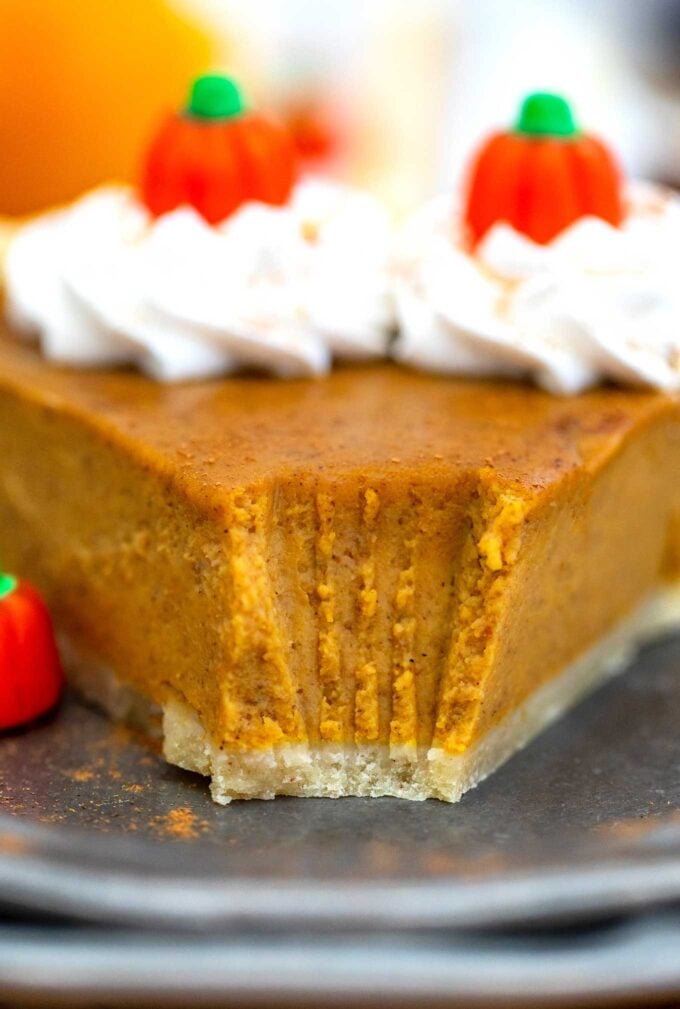 How to make the best Pumpkin Pie?
Prepare the crust: Combine the dry ingredients using a food processor and give the mixture a few quick pulses. Add in cold butter and process until crumbs form. Add iced water until small clumps form. Check if the dough is sticky and if not, add more water. Be careful though to not overdo it, or you might end up with a wet mess. Make two disks out of the dough, cover with plastic, and refrigerate for an hour.
Prepare the filling: In a bowl, combine the spices and the rest of the filling ingredients until fully combined.
Assemble: Fit the dough into the baking dish while tucking the edge. Spread the filling in it.
Bake: Preheat the oven at 350 degrees, and then, put the baking dish in. Bake for about 55 to 60 minutes. Check for doneness. Insert a toothpick and it must come out almost clean. Also, the center of the pie must still be a little jiggly.
Serve: Allow it to cool for about an hour before topping with whipped cream.
What is the difference between homemade and canned pumpkin pie filling?
Both contain pureed pumpkin that is flavored with the same spices and sugar. The canned version might contain more carotenoids and vitamin A since it is more concentrated but you cannot control the sweetness.
If you want to control how much of the spices and sugar to use, then, opt for the homemade one. To make the puree from scratch, follow these steps:
Cut the whole pumpkin in two, remove the seeds and pulp.
Bake in the oven while covered with foil. The oven must be preheated at 325 degrees Fahrenheit.
Once tender, shred the flesh using a fork and process in the blender until smooth.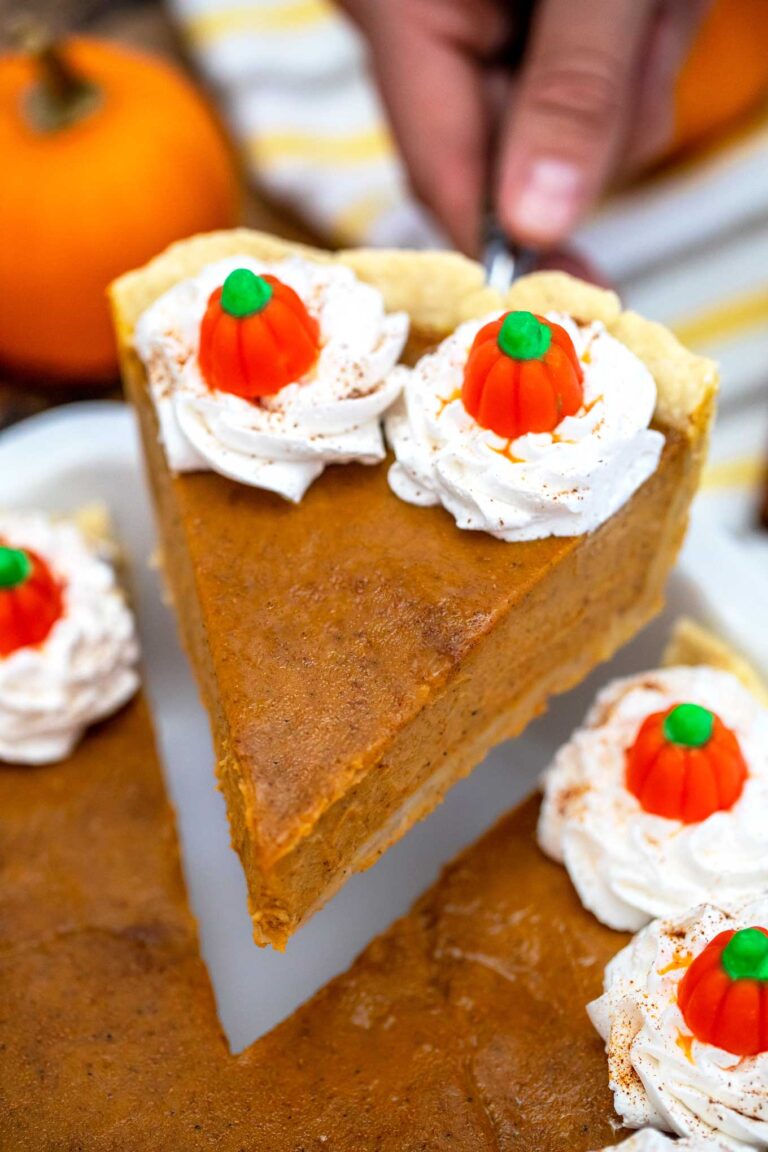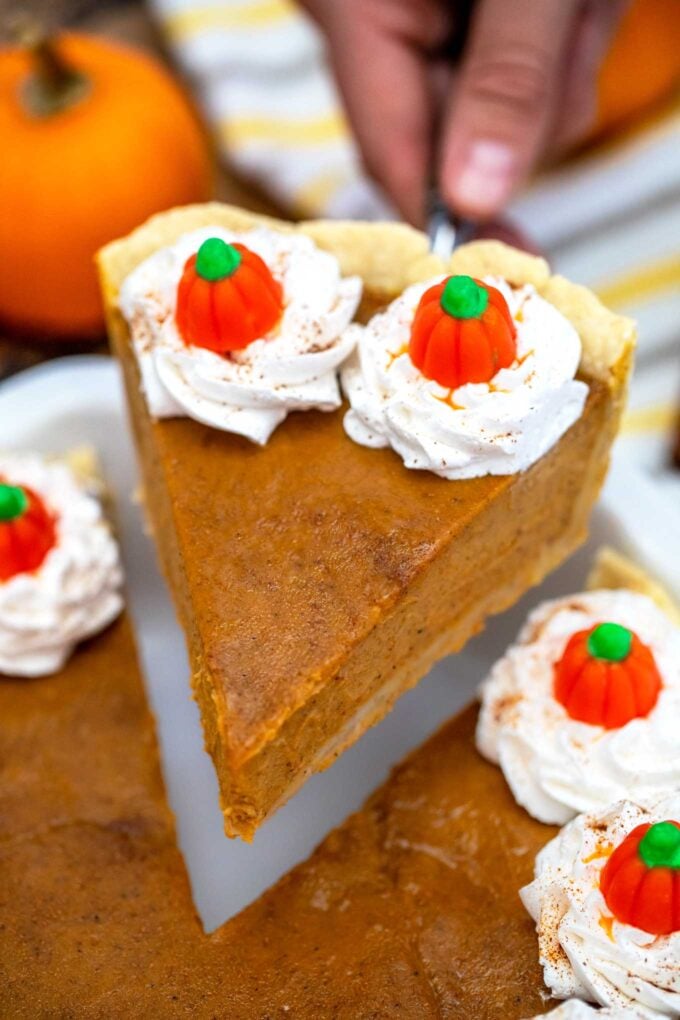 How to store leftovers?
Refrigerate: Store it with a loose cover of foil or plastic, and it will last about 3 to 4 days in the fridge.
Freeze: Frozen, it can stay good for up to a month. First, put it in a pie pan that you can freeze. Then, wrap it in foil to protect against freezer burn. When ready to serve, allow it to thaw overnight in the fridge
Pumpkin pie tips:
Make sure that you do not undercook it, or else, the center might sink. But that is ok, just put whipped cream over that area, and the taste will still be as good if not creamier.
Be careful not to overcook it as well to avoid cracks. Also, do not take it out of the oven right away. Instead, open the door for a while with the oven turned off. This is to slow down the cooling which could also cause cracks.
To remedy the cracks, try putting decorations cut out from a sheet of dough to hide them. No one would know, believe me!
More delicious pumpkin desserts:
Save Recipe
Classic Pumpkin Pie
Homemade Pumpkin Pie recipe is easy and full of fall flavors that your guests will surely appreciate! With an easy no-fail homemade buttery crust, it is perfect for the holidays!
Author: Catalina Castravet
Serves: 10 slices
Prep time:

1

hour
Cook time:

1

hour
Total time:

2

hrs
Ingredients
Crust:
Pumpkin Pie Filling:
Egg Wash:
Cinnamon Whipped Cream:
Garnish:
Instructions
Pie Crust:
Filling:
Assemble the Pie:
Bake:
Cinnamon Whipped Cream:
Nutrition information
Calories: 529 Carbohydrates: 61 Protein: 8 Fat: 29 Saturated Fat: 9 Cholesterol: 109 Sodium: 387 Potassium: 349 Fiber: 4 Sugar: 34 Vitamin A: 8943 Vitamin C: 2 Calcium: 185 Iron: 3
Save Recipe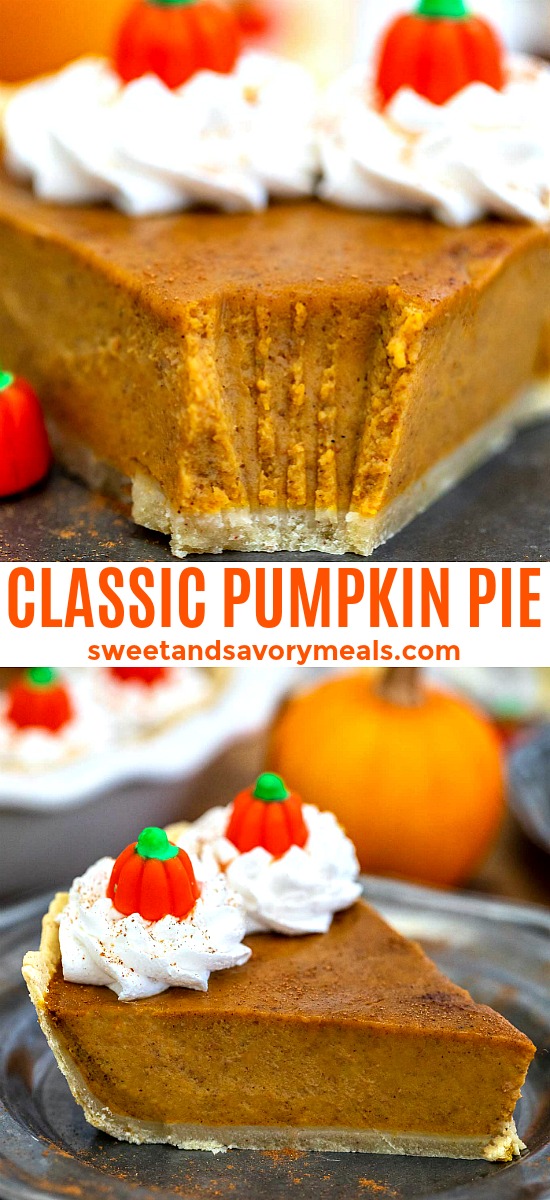 More recipes you might love