Caramel Sauce No Thermometer Needed
A 10 minute homemade caramel sauce no thermometer required, foolproof, only 3 ingredients, one pot and 10 minutes of stirring its all it takes.
Making sauces at home can be fun and budget friendly. Like my other Homemade Blueberry Sauce, this one is perfect to go on any desserts. In addition, if you are a huge caramel lover like I am, I suggest using it to make various other desserts. My other popular once are Salted Caramel Apple Madeleines and Marshmallow Chocolate Caramel Cheesecake.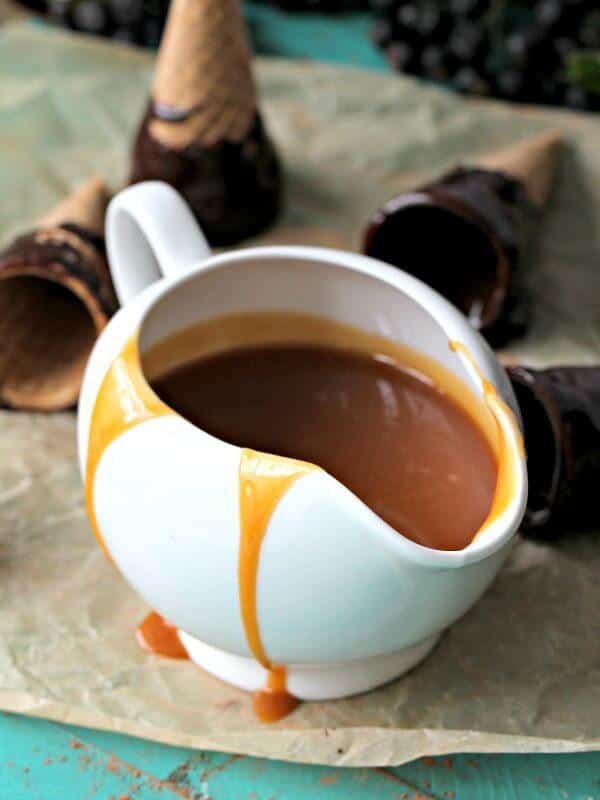 Caramel Sauce No Thermometer Needed
This Caramel Sauce requires No Thermometer, and it is ready in under 10 minutes. Similarly, the sauce is delicious, and easily made at home. Now, once you make this caramel sauce you will never ever go to store bought again. Because, its creamy, easy to make, sweet and so good on everything. Also, this sauce is not for stuffing brownies, you would need a thicker version. However, this caramel sauce will be perfect to put on ice cream, coffee, shakes, cakes and well, basically everything you want to pour it on, this is the recipe you need.
I like how quickly this comes together, start to finish its 10 minutes, maybe less, it requires stirring, but thanks God no fancy kitchen gadgets or thermometers are involved. Also, it can be stored for up to two weeks in a jar in the fridge, and can be heated in the microwave if it solidifies in the fridge.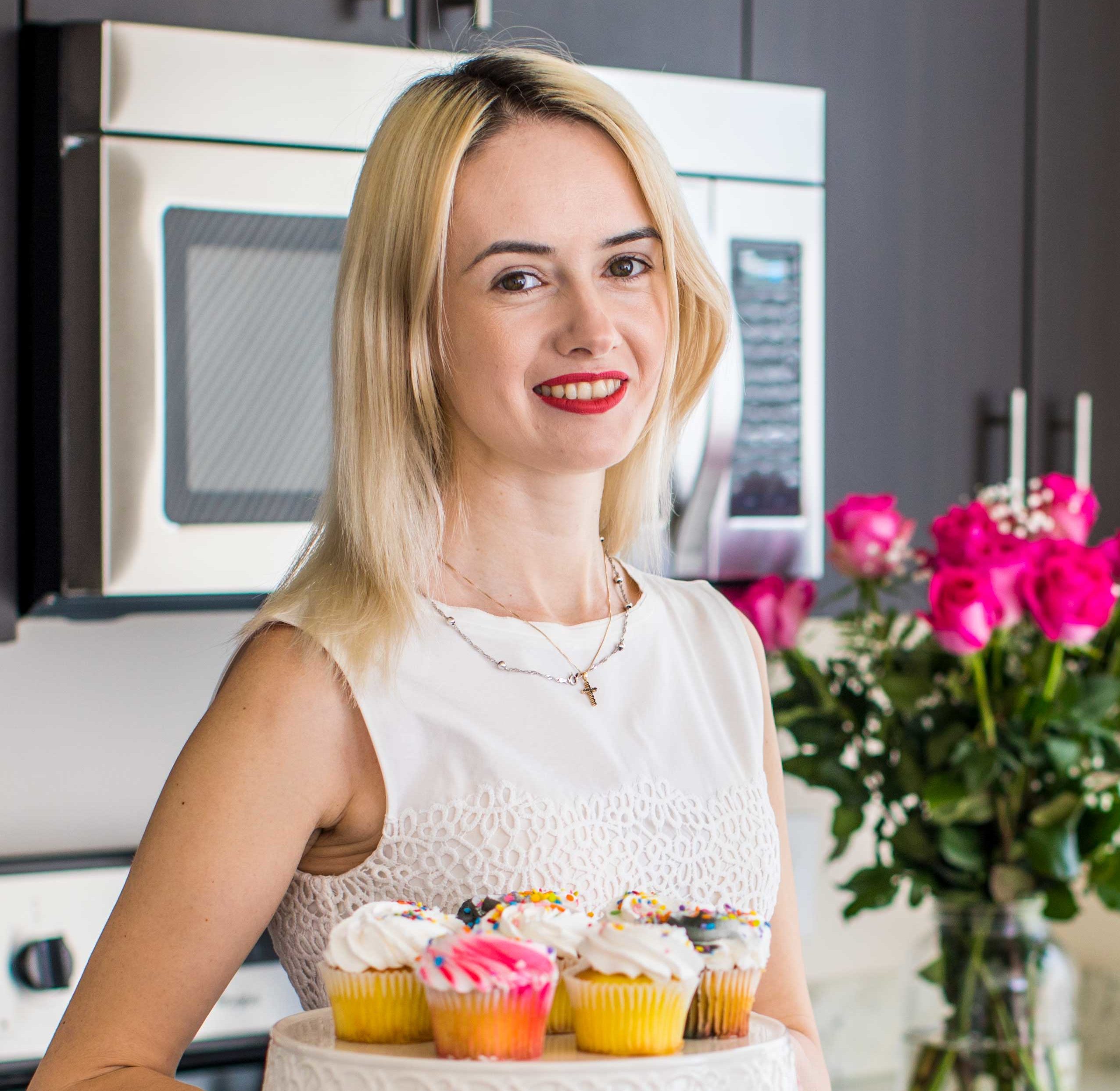 Follow us on Pinterest for more delicious recipes!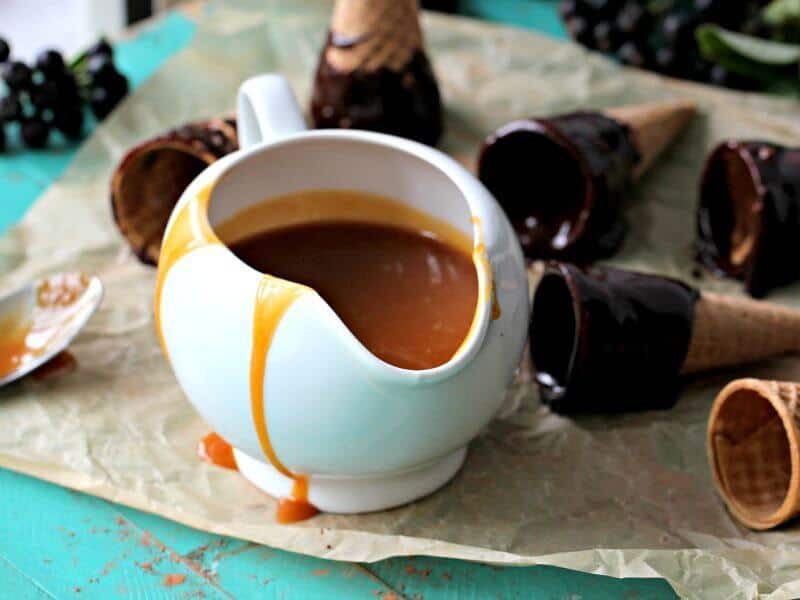 Why you will love this Caramel Sauce:
Firstly, it's easily and conveniently made at home.
Minimum time and ingredients are required.
Also, it's a much cheaper and healthier alternative to conventional store bought caramel.
What ingredients are needed to make the perfect Caramel Sauce:
Granulated sugar
Unsalted butter
Heavy whipping cream
Salt
Save Recipe
Author: Catalina Castravet
Serves: 10 servings
Prep time:

5

minutes
Cook time:

5

minutes
Total time:

10

mins
Ingredients
1 cup granulated sugar
6 tablespoons unsalted butter (room temperature and cut up into pieces)
½ cup heavy whipping cream
1 teaspoon salt
Instructions
In a medium sauce pan over medium heat melt sugar while stirring constantly until a brownish liquid forms.
When sugar has completely melted, add the butter and stir until well combined.
Carefully, while still stirring add the heavy cream, once all the cream has been added let the mixture boil without stirring for one minute.
Remove from heat, stir in salt, transfer to a mason jar (or any other container) and let it cool.
Calories: 142 Carbohydrates: 20 Protein: 0 Fat: 6 Saturated Fat: 4 Cholesterol: 18 Sodium: 297 Potassium: 17 Sugar: 20 Vitamin A: 235 Calcium: 17
Save Recipe
More recipes you might love