Snickers Cookies and New Coffeemaker
This post may contain affiliate links. Please read my disclosure policy.
Freshly brewed coffee is served with Snickers Cookies that are loaded with salted peanuts, milk chocolate chips and topped with caramel.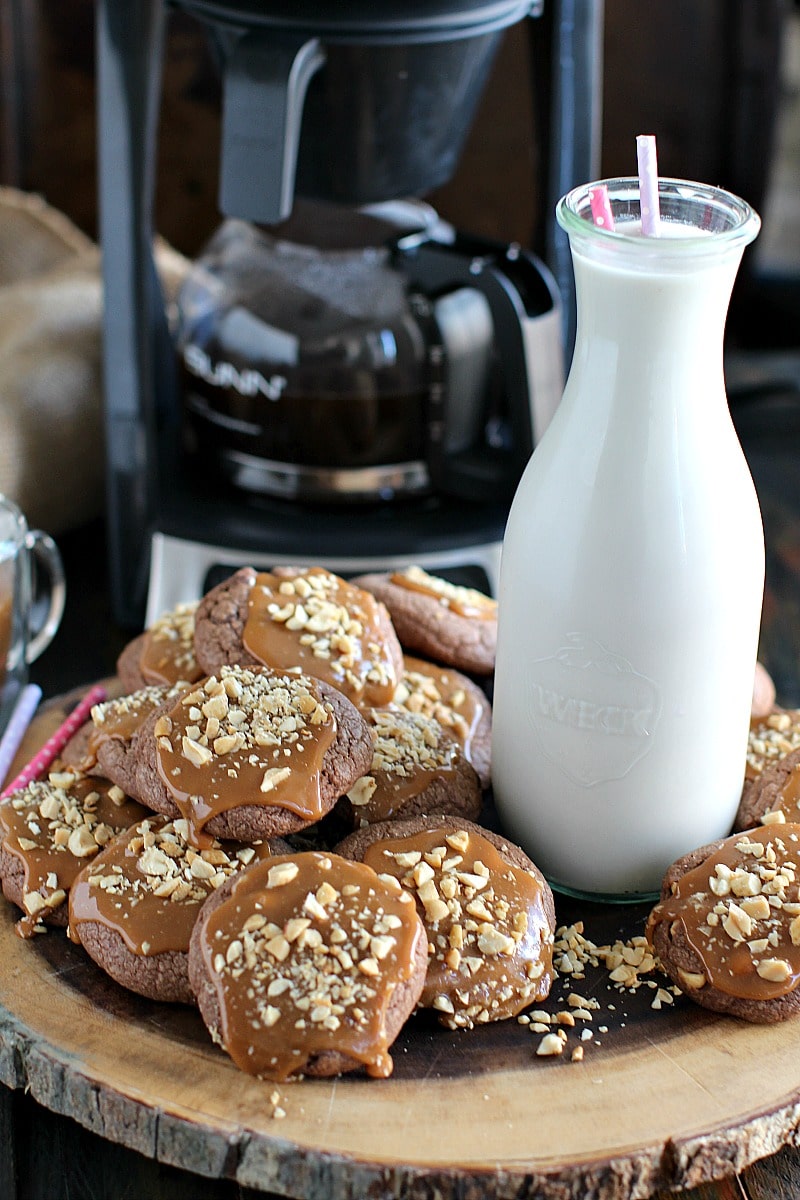 Hello! Hello! Well, those who stopped by today are in for a double treat: Snickers Cookies and the aroma of freshly made coffee! What can be better, right?

Yay my friends, I want to scream at the top of my lungs: I HAVE A NEW COFFEE MAKER! Should I add: a very smart one, that I can program at night and it will wake up in the morning to brew coffee for me all by itself. What a perfect partner! Meet my new love: BUNN HB Coffeemaker.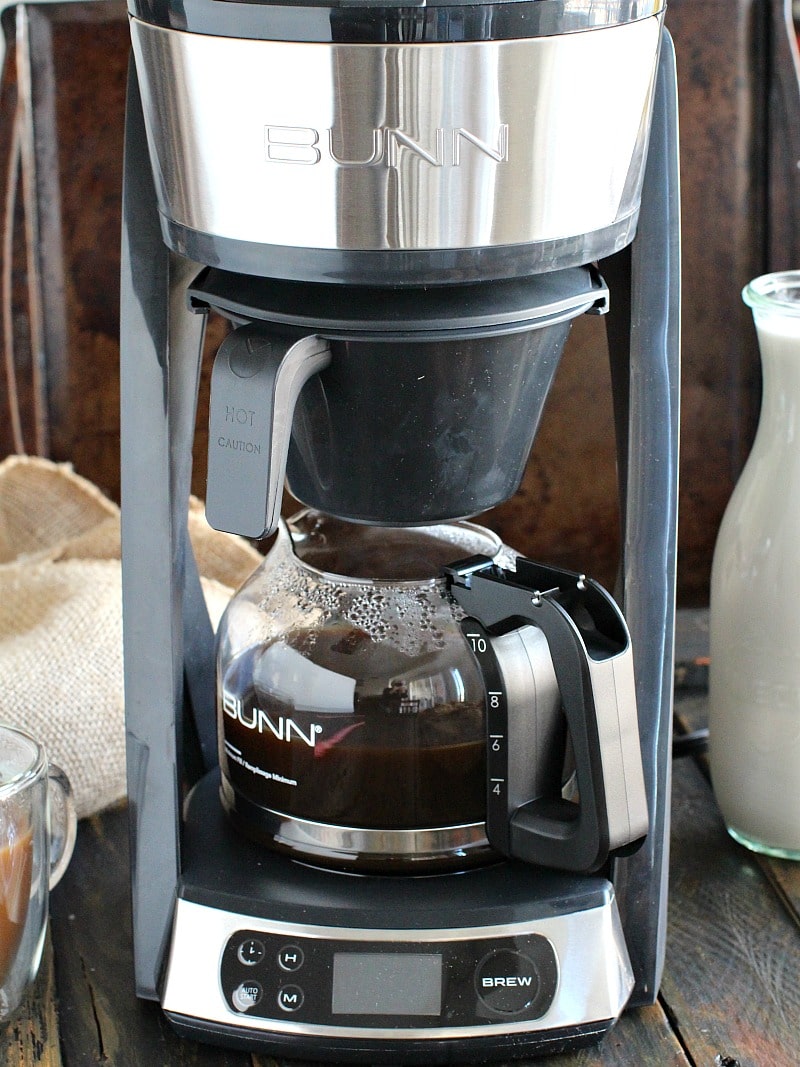 Isn't it beautiful? It's tall, it's sleek and it waits for me every morning with freshly brewed coffee, ready to be gobbled down. Now if I can only train my oven to bake fresh cookies for me before I wake up hmmmm…..

MY LATEST VIDEOS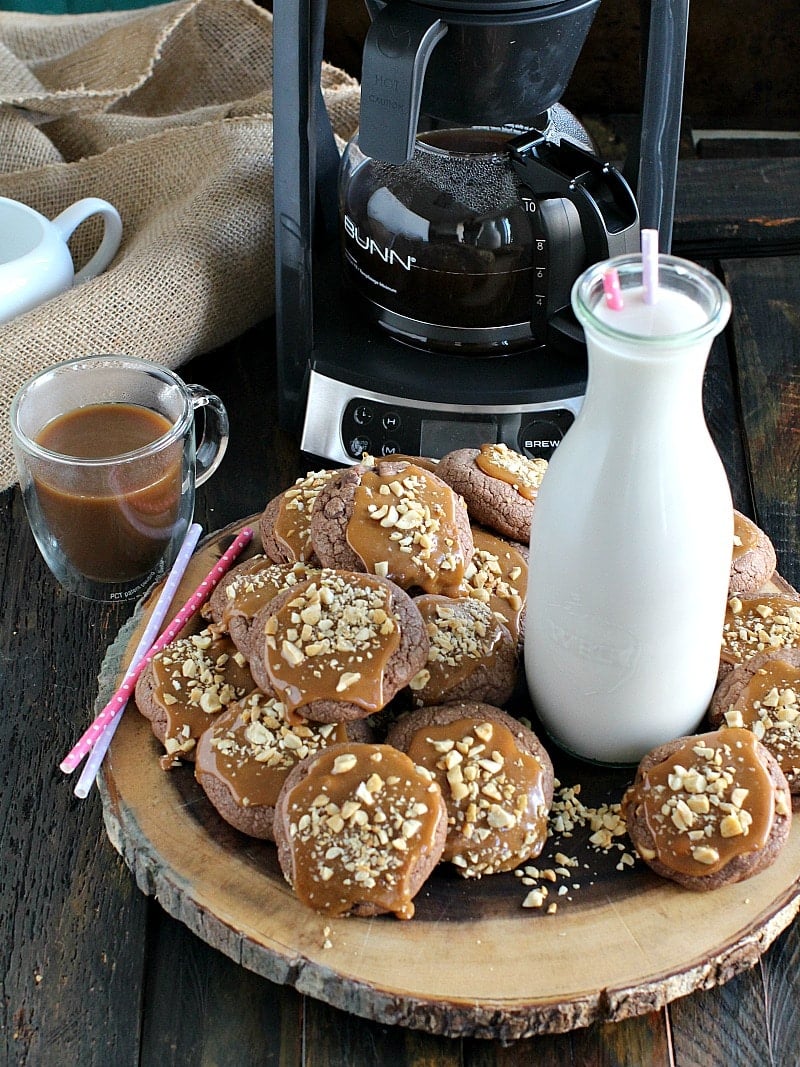 BUNN's unique brewing process has qualified it to meet the Specialty Coffee Association of America's (SCAA) professional standards. Only 10 coffeemakers have received this distinction, this is quiet and achievement, right?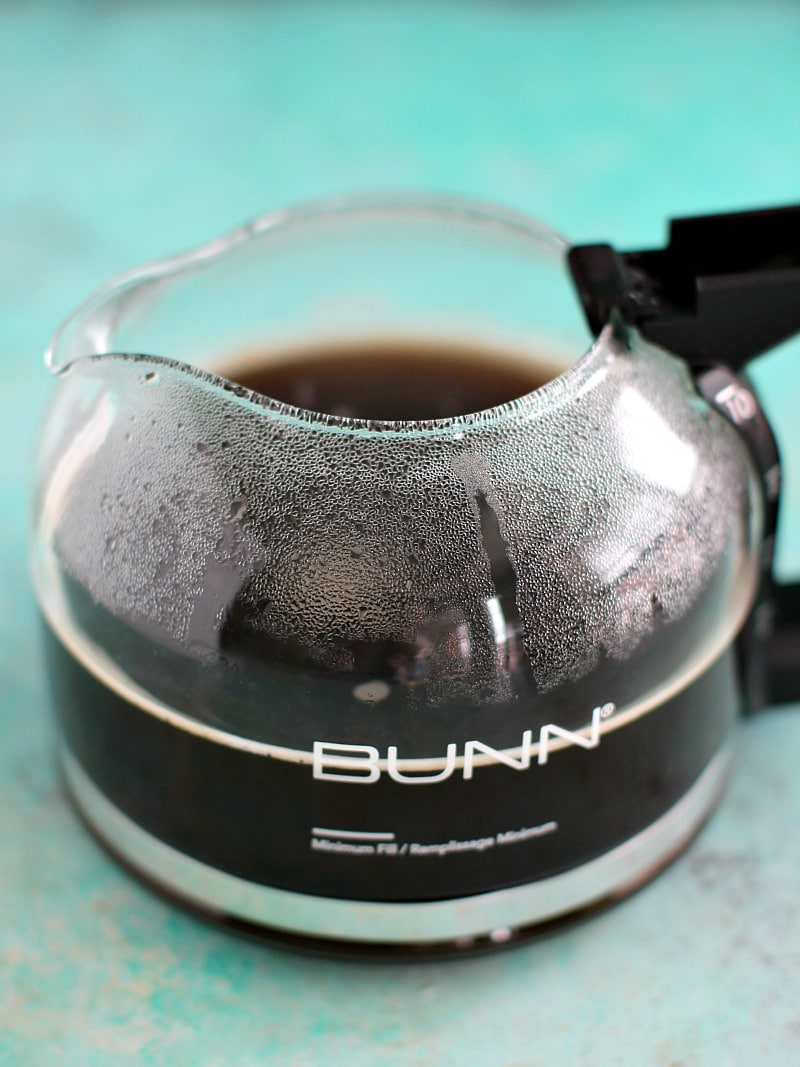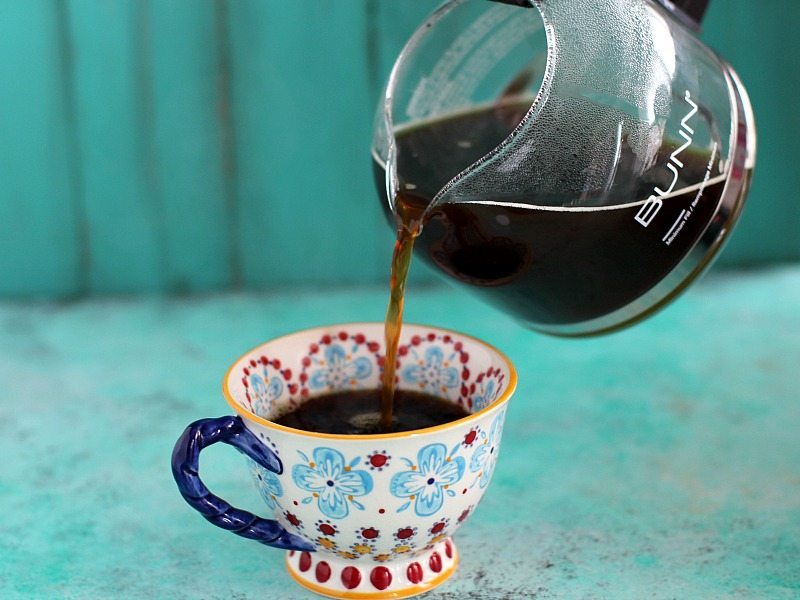 I also love the design, and the stainless steel accents that combine with my kitchen. It is also very easy to use and comes with very clear and easy to follow instructions and some coffee filters. All you have to do is put in a new filter, coffee grounds and water press the brew button and enjoy your fresh coffee.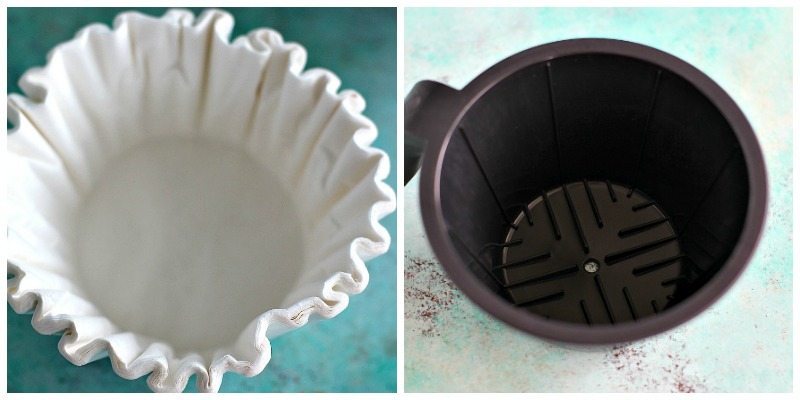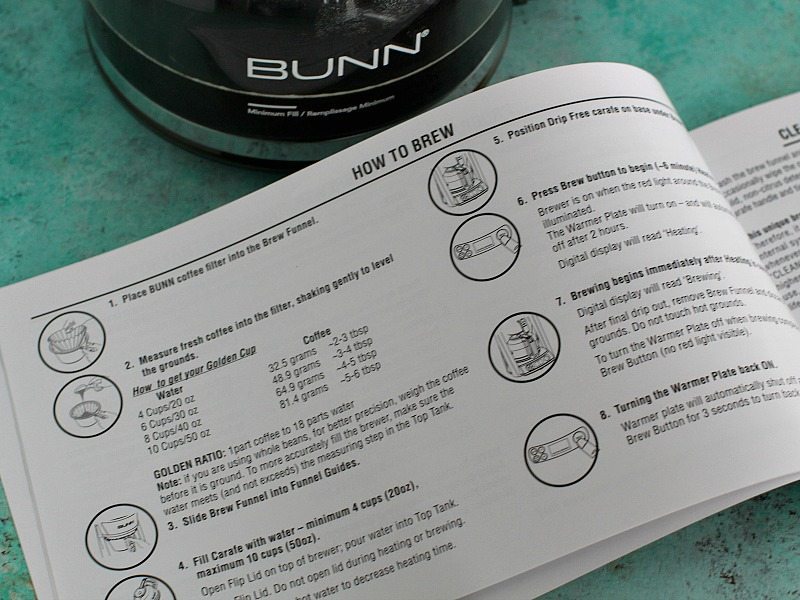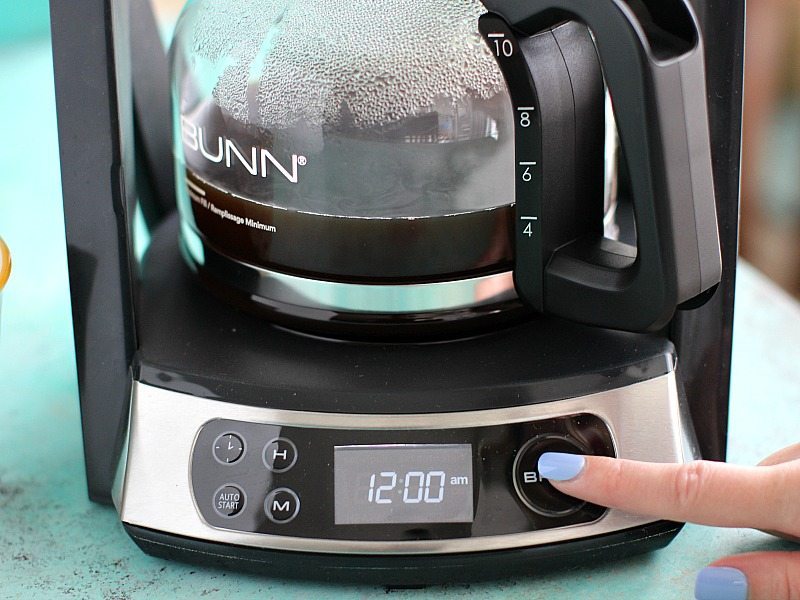 The BUNN HD Coffeemaker is exclusively sold at Williams Sonoma, online or through their catalog. Check it out, if you are looking for the perfect coffee maker. Hint, hint this would make such a nice gift to friends and family who also love coffee!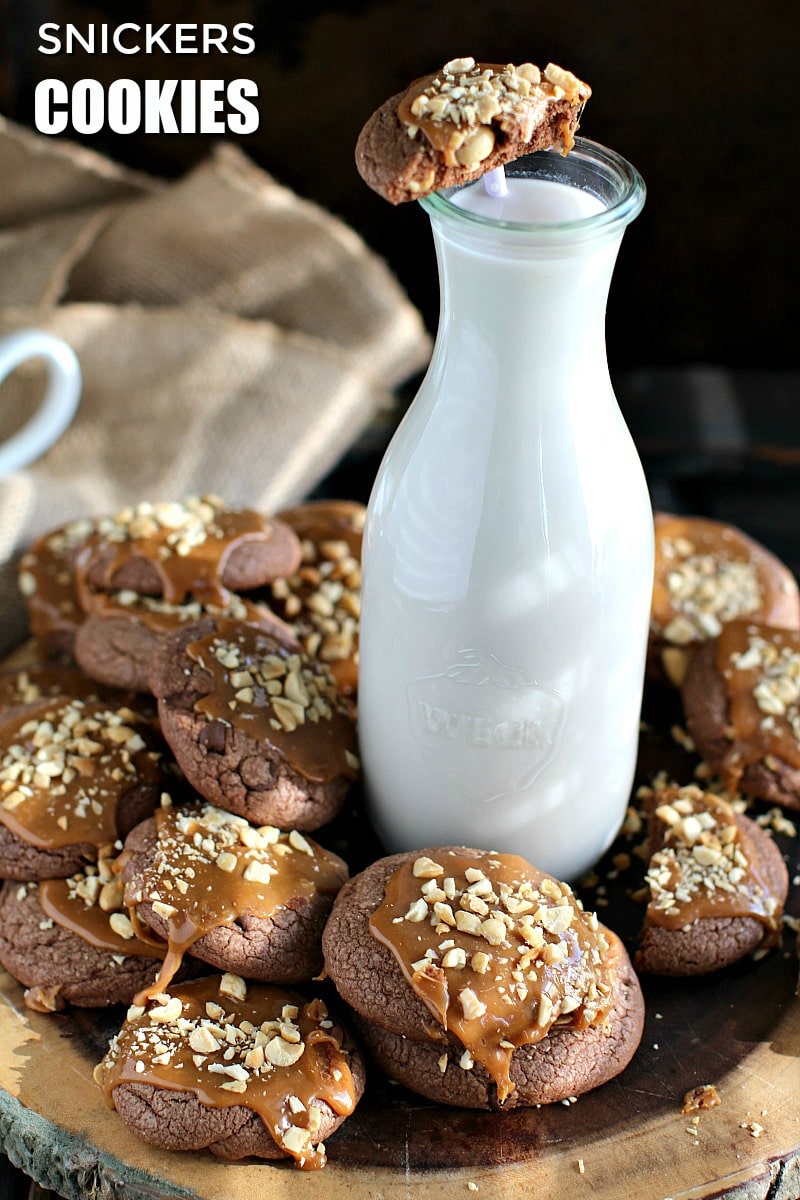 Also gift them Snickers Cookies as they go hand in hand with a cup of hot coffee!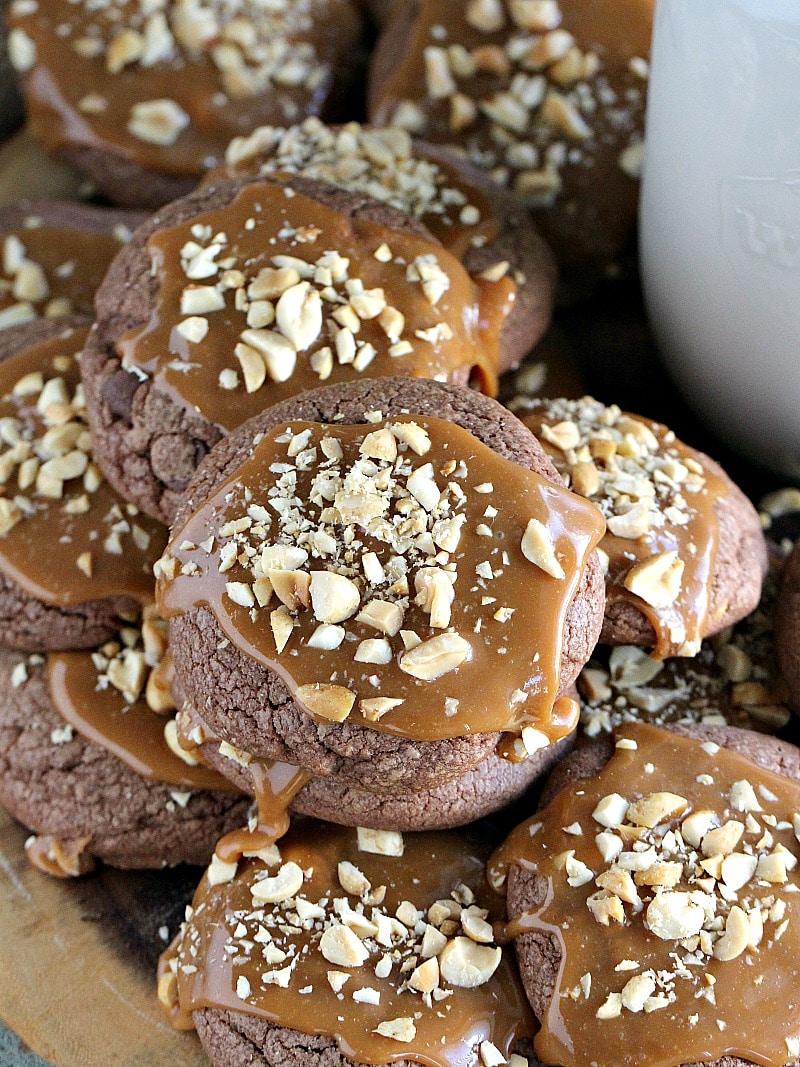 These Snickers Cookies are the best, I really can't take it when people take regular sugar cookies, stuff them with Snickers candy and call those Snickers Cookies! Well, in my shugary opinion those are not the real Snickers Cookies, those are just stuffed with Snickers Candy and thats what they should be called!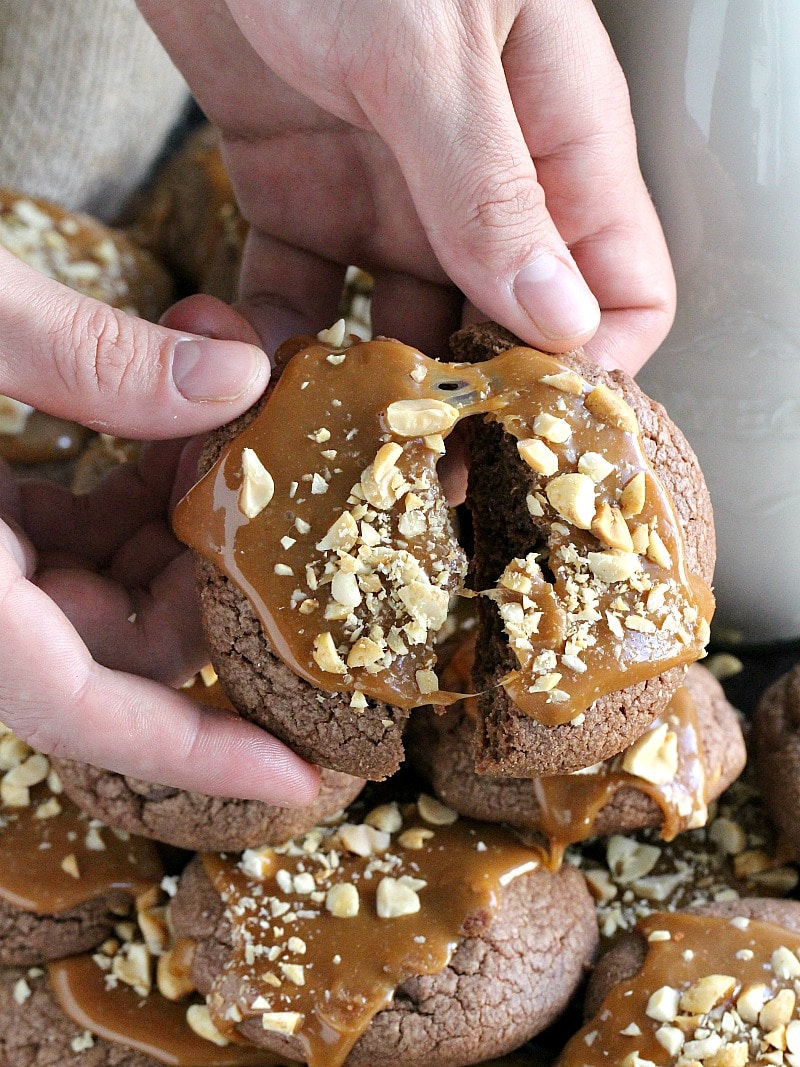 The base for these Snickers Cookies are soft and dense chocolate cookies, loaded with milk chocolate chips and salty peanuts.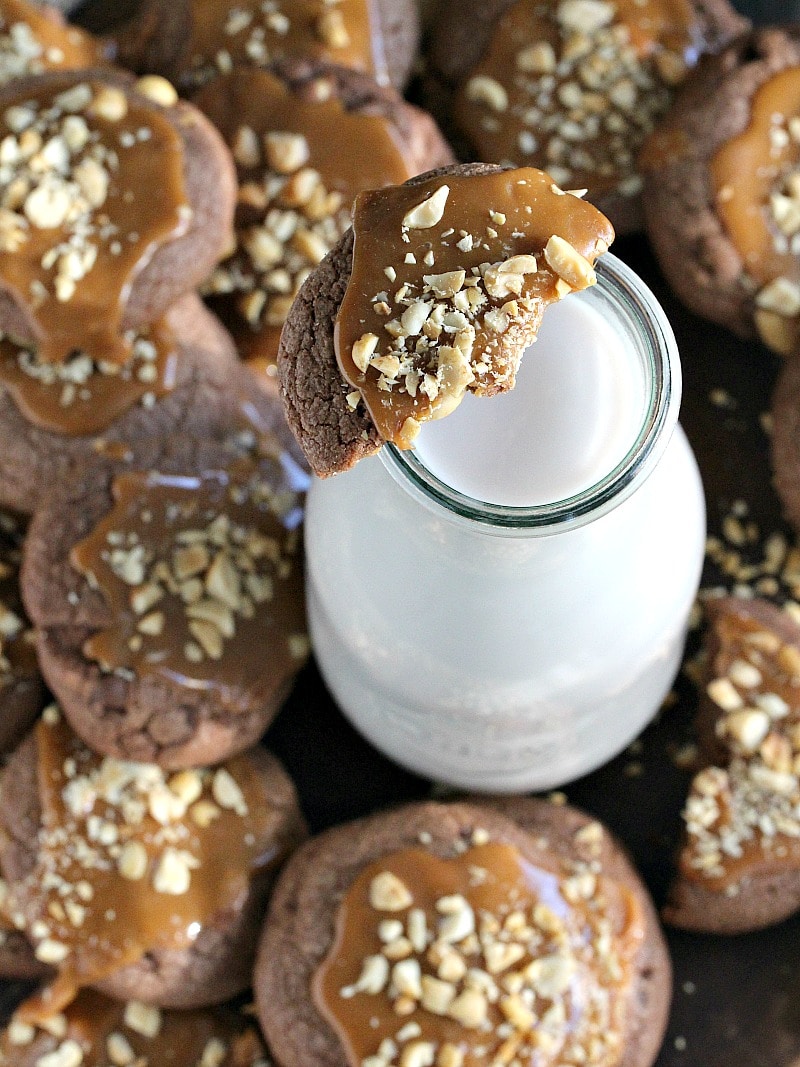 The cookies are later topped with melted caramels and more salty peanuts! These cookies pack the beautiful flavors and textures you would find in a Snickers candy!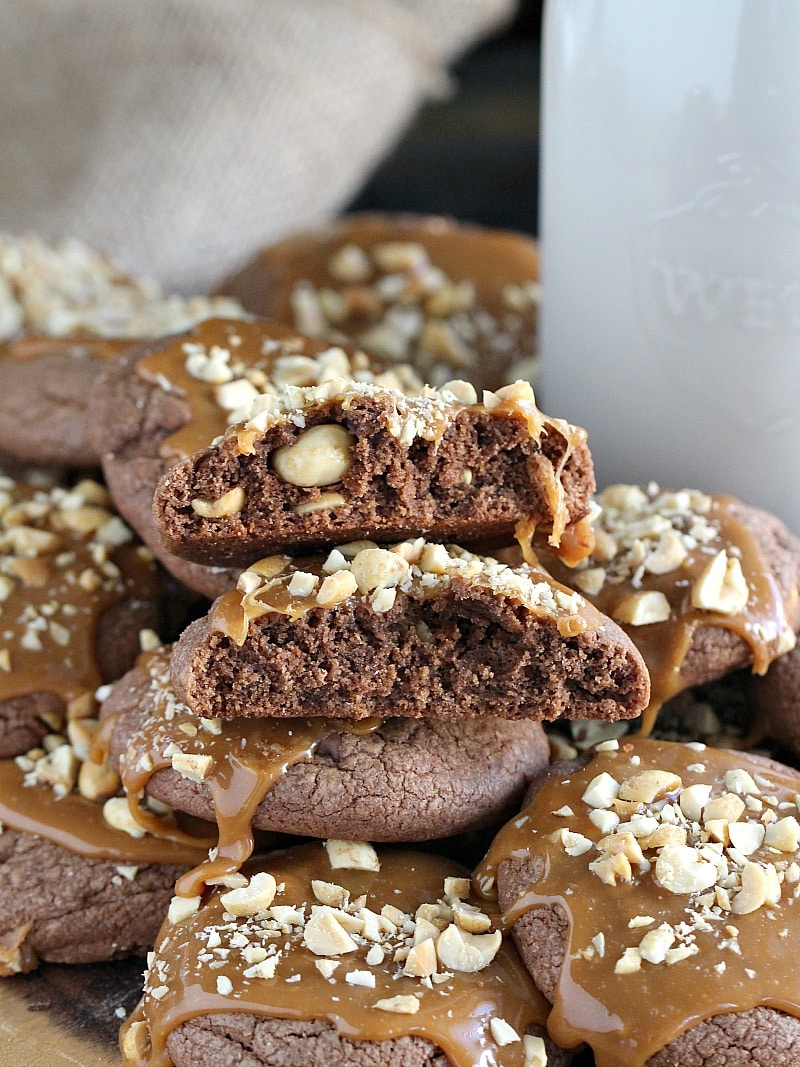 Chocolate, caramel, salty peanuts – such a perfect combo, made even better by a cup of freshly brewed coffee!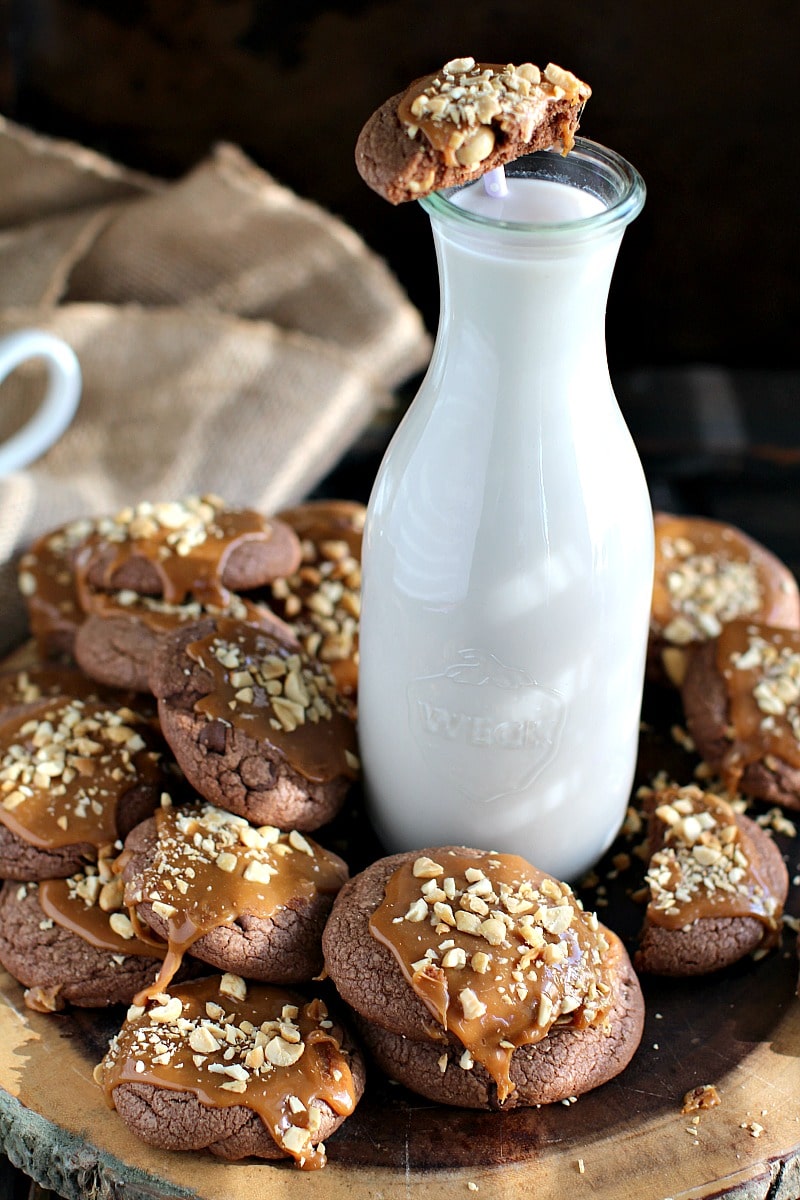 Snickers Cookies and New Coffeemaker
Freshly brewed coffee is served with Snickers Cookies that are loaded with salted peanuts, milk chocolate chips and topped with caramel.
Author:
Katalina Kastravet
Ingredients
3⅓ cups all-purpose flour
⅓ cup unsweetened cocoa powder
1 teaspoon baking powder
28 tablespoons unsalted butter
1 cup granulated sugar
1½ cups dark brown sugar, packed
1 teaspoon salt
1 tablespoon vanilla extract
2 large eggs, room temperature
2 large egg yolks, room temperature
1 cup chocolate chips
1 cup salted, roasted peanuts
Caramel:
8 tablespoons milk
24 oz caramels
Garnish:
1 cup salted - roasted peanuts, chopped
Instructions
Adjust oven rack to the middle of the oven.
Preheat oven to 375°F.
Line 2 large baking sheets with parchment paper and set aside.
In a medium bowl, whisk together dry ingredients: flour, salt, cocoa powder and baking soda; set aside.
In a small saucepan, heat 20 tablespoons of butter over medium heat until melted, about 2 minutes. Remove saucepan from heat and stir in remaining 8 tablespoons of butter until completely melted. Transfer to the mixing bowl of a stand mixer.
Add vanilla extract and both sugars to the butter and whisk until fully incorporated.
Add egg and yolk, one at a time and whisk on medium-high speed until mixture is smooth with no sugar lumps, about 30 seconds. Let mixture stand 3 minutes and whisk for 30 seconds and let stand another 3 minutes. Repeat process of whisking and resting 2 more times until mixture is thick, smooth and shiny.
Using a rubber spatula or wooden spoon, stir in the flour mixture until just combined.
Fold in chocolate chips and peanuts.
Refrigerate the dough for 15 to 30 minutes, or until it's easy to scoop and not very sticky, but still easy to shape.
Divide dough into 16 portions, each about 3 tablespoons and roll into a ball.
Scoop two tablespoons of dough and roll into a cookie, slightly press on to level it down and place on the prepared baking sheet. React with the rest of the dough.
Chill the cookie dough trays for 30 minutes to an hour. Allow cookies to come to room temperature for about 10 minutes before baking.
Bake cookies 1 tray at a time until cookies are golden brown and still puffy, edges have begun to set, but centers are still soft, 10 to 12 minutes, rotating baking sheet halfway through baking.
Let cookies cool for 3 minutes on the baking sheet, then transfer cookies to a wire rack.
Cool cookies completely before serving topping with caramel.
Caramel:
Fill the bottom of a double boiler with 2 to 3 inches of water.
Set the top of the double boiler in the bottom pot. The water in the bottom pot shouldn't touch the top pot or bowl.
Heat the pot over medium-high heat until the water begins to boil. Lower the heat to medium to maintain a steady simmer.
Place the unwrapped caramels in the top pot or bowl and add the milk.
Stir the caramels constantly as they begin to melt, continuing to cook until the caramels are fully melted.
Remove the pot from heat and continue to stir the caramel sauce until it cools, about 2 minutes.
Top the cookies with the caramel sauce immediately, 1½ tablespoons per cookie, and sprinkle with chopped peanuts immediately, before the caramel sauce hardens.
Let the caramel sauce settle for 30-60 minutes.
Serve and enjoy!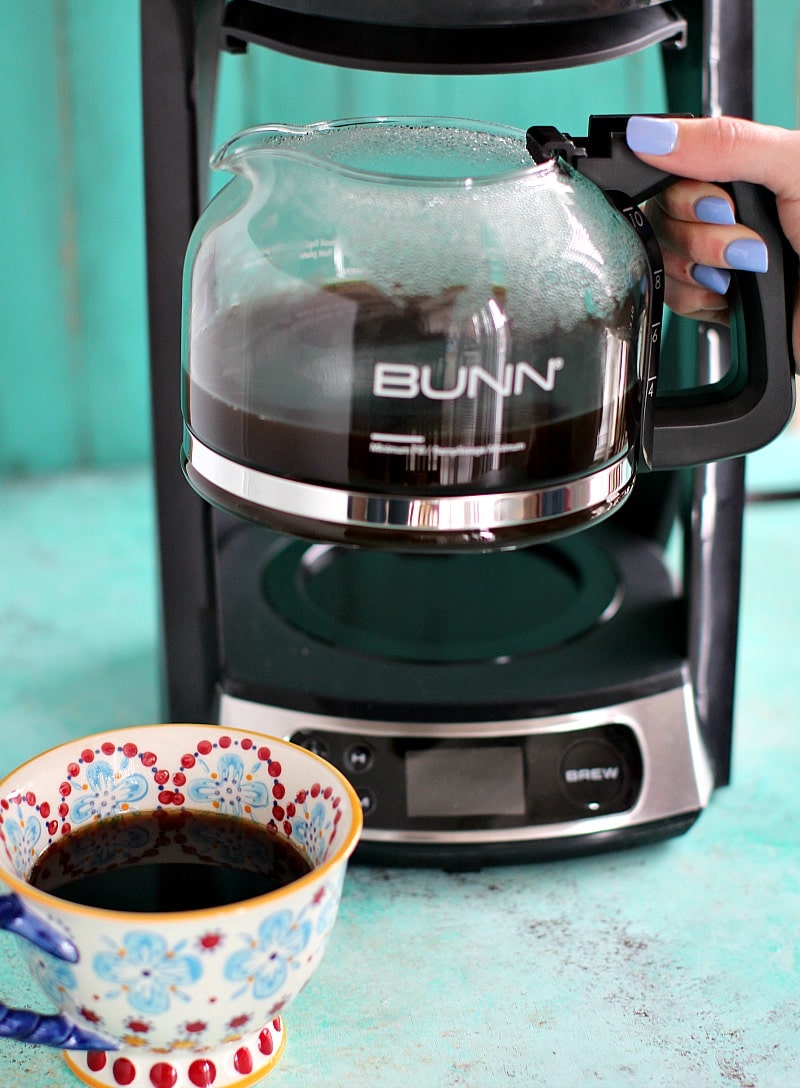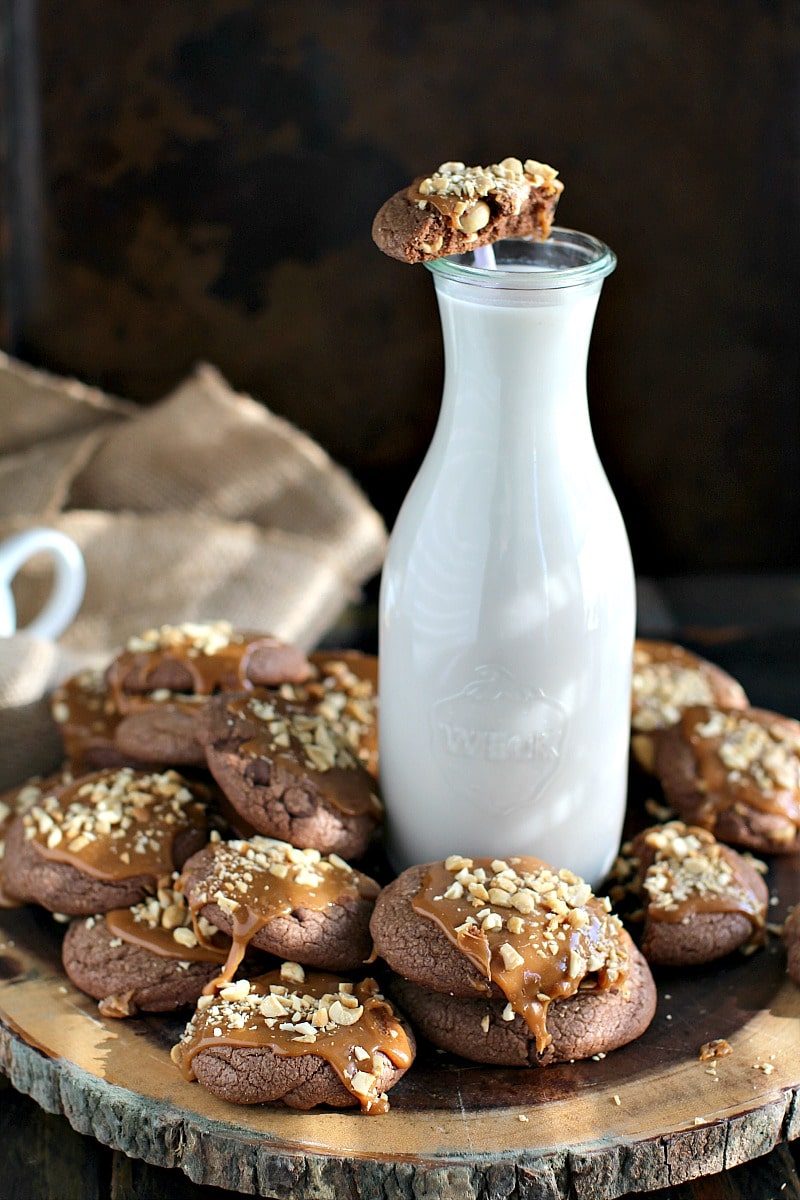 Yum!
Peas and Peonies, LLC. owns the copyright on all images and text and does not allow for its original recipes and pictures to be reproduced anywhere other than at this site unless authorization is given. If you enjoyed the recipe and would like to publish it on your own site, please re-write it in your own words, and link back to my site and recipe page. Copying and/or pasting full recipes to social media or personal blogs is strictly prohibited. Sharing this recipe is very much appreciated and encouraged. Read my disclosure and privacy policy. This post may contain affiliate links.