Keto Caramel Sauce [Video]
Keto Caramel Sauce is sweet, thick, and irresistible! Use this as topping on your favorite desserts minus the extra carbs! All it takes is 15 minutes! Watch the recipe video tutorial below and see how easy this recipe is!
I love topping my low-carb ice cream with this and because I can make it on my own, then, it means I can have it anytime! Isn't it neat? So, go ahead, and make this sauce and enjoy along with my recipes for Keto Vanilla Cheesecake or Pumpkin Cheesecake, its even good on these Low-Carb Brownies.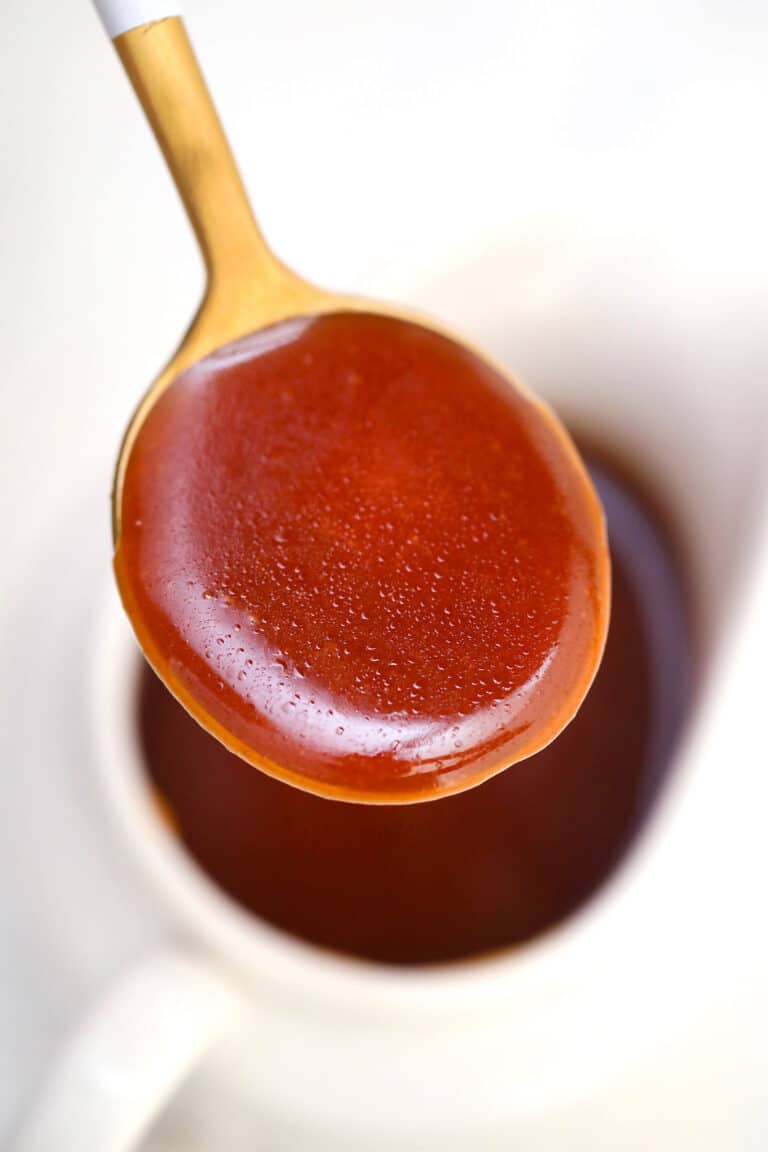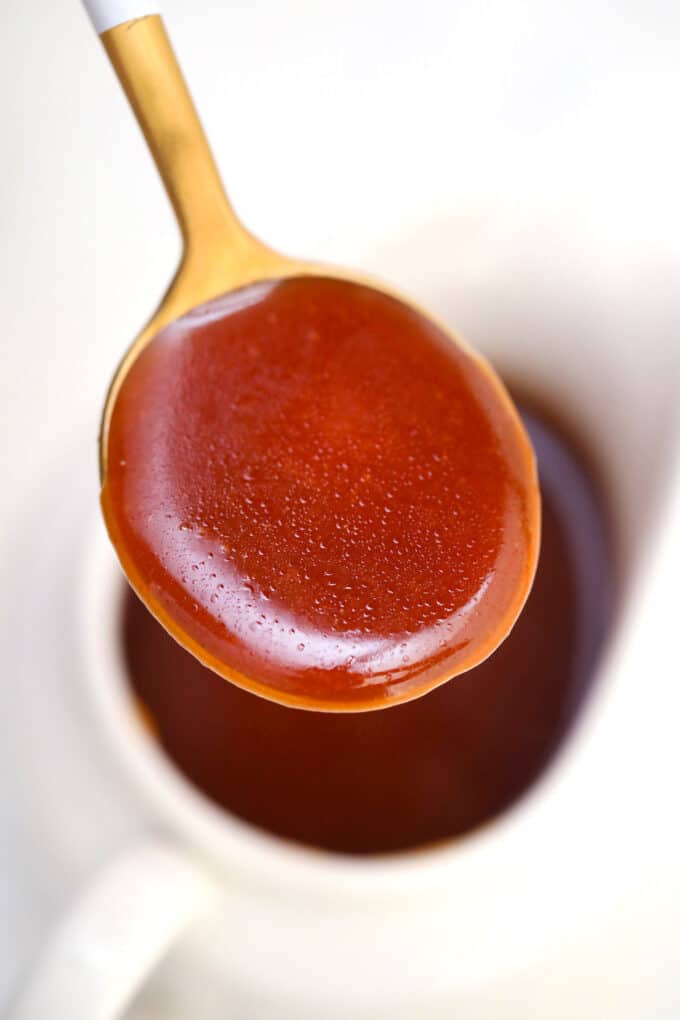 Low-Carb Caramel Sauce
This Caramel Sauce rivals the chocolate as my most favorite choice when it comes to desserts. And with this recipe, you can enjoy it without the guilt because this version is keto-friendly!
Going keto is a choice that many people make to comply with strict dietary requirements due to a health condition or to lose weight. There may be more benefits to this kind of diet but those two could be the top reasons why.
In a way, I cannot fathom how people get to overcome sweets by going full-on keto. I love sweets and the number of dessert recipes that I have on the blog is proof of that!
But this recipe proves that going keto is not depriving you of the happiness that sweets like this caramel sauce gives. This recipe results in a smooth and thick concoction that you will never think of it as a low-carb option to the real thing.
I like that it is as rich and luscious as the regular version. Top your low-carb vanilla ice cream or favorite keto cookie with this and you will never notice the difference!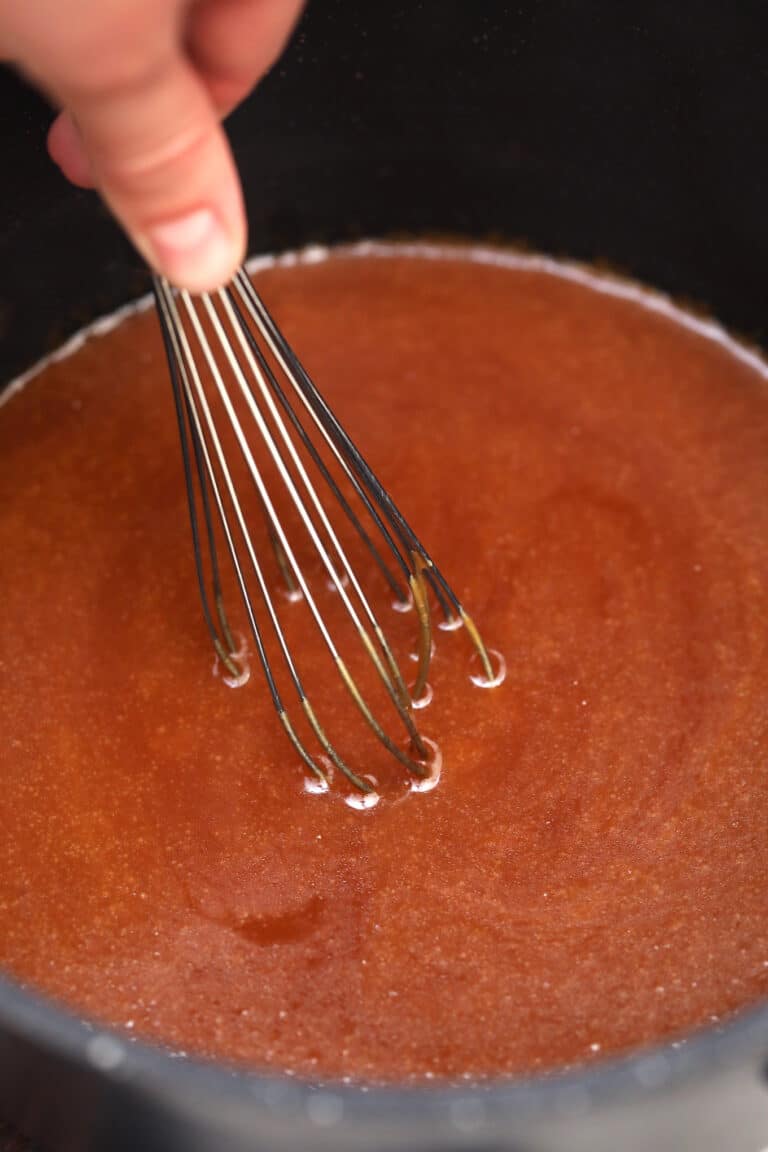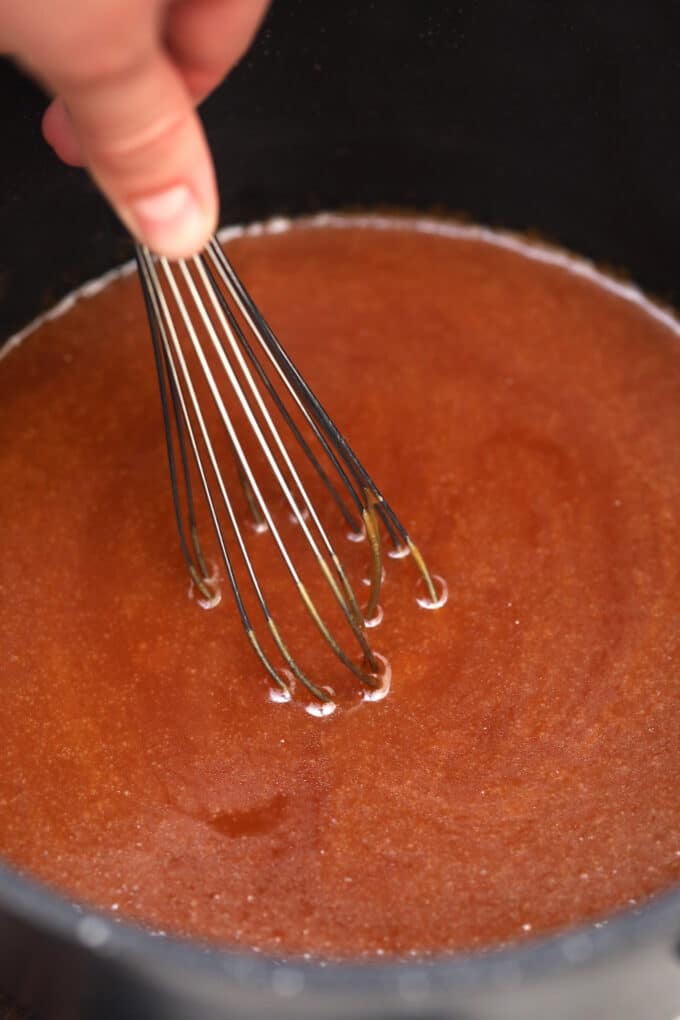 How to make sugar free Caramel Sauce?
The key to this recipe is the sugar alternative. There are many choices in the market today that can be substituted for granulated sugar. But the rest of the ingredients and procedures are almost the same as the regular caramel sauce recipe. Here is how:
Melt: Over medium flame, melt the butter and stir until it develops a brown color. Stir in the cream, sweetener, and salt.
Simmer: Allow it to simmer for a few minutes, say up to 7 minutes or so, without stirring over low heat.
Transfer: Once it thickens, transfer it to the container to cool.
Which sweetener is best to use?
Use any kind of sweetener but here are common alternatives that you can consider using or something that you may already have in your kitchen:
allulose
xylitol
erythritol
monk fruit
molasses
stevia
These sweeteners are even sweeter than the regular kind, so, it is not always 1:1 when substituting for granulated sugar.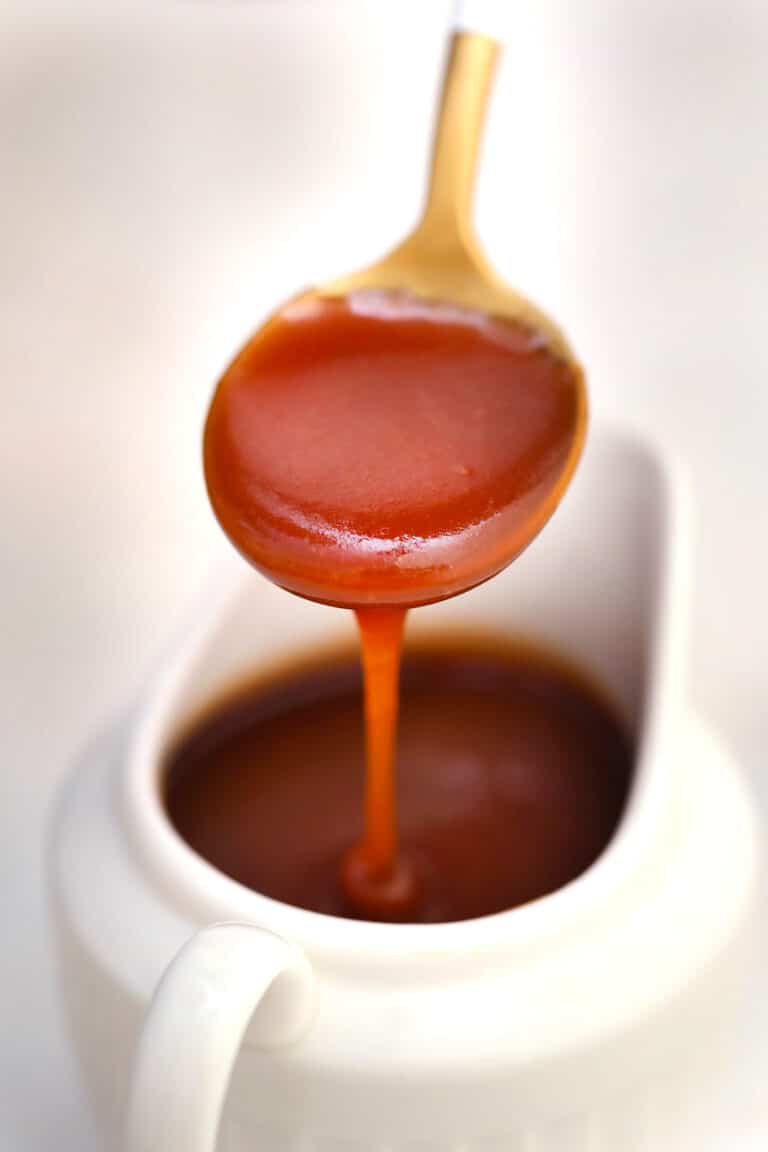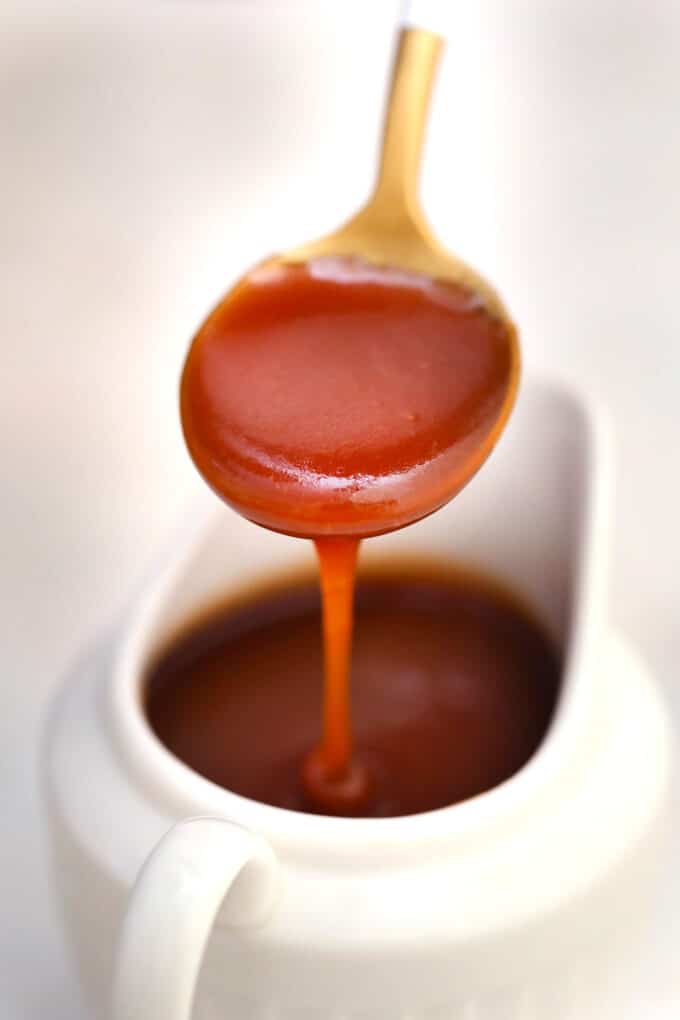 How to Store Caramel Sauce:
Refrigerate this from one week to 4 months. Store them once cool in mason jars or any glass container that can be sealed completely.
More low-carb recipes:
Here are some options for when you want to lessen your intake of carbs. Note that these low-carb recipes are equally good, I promise!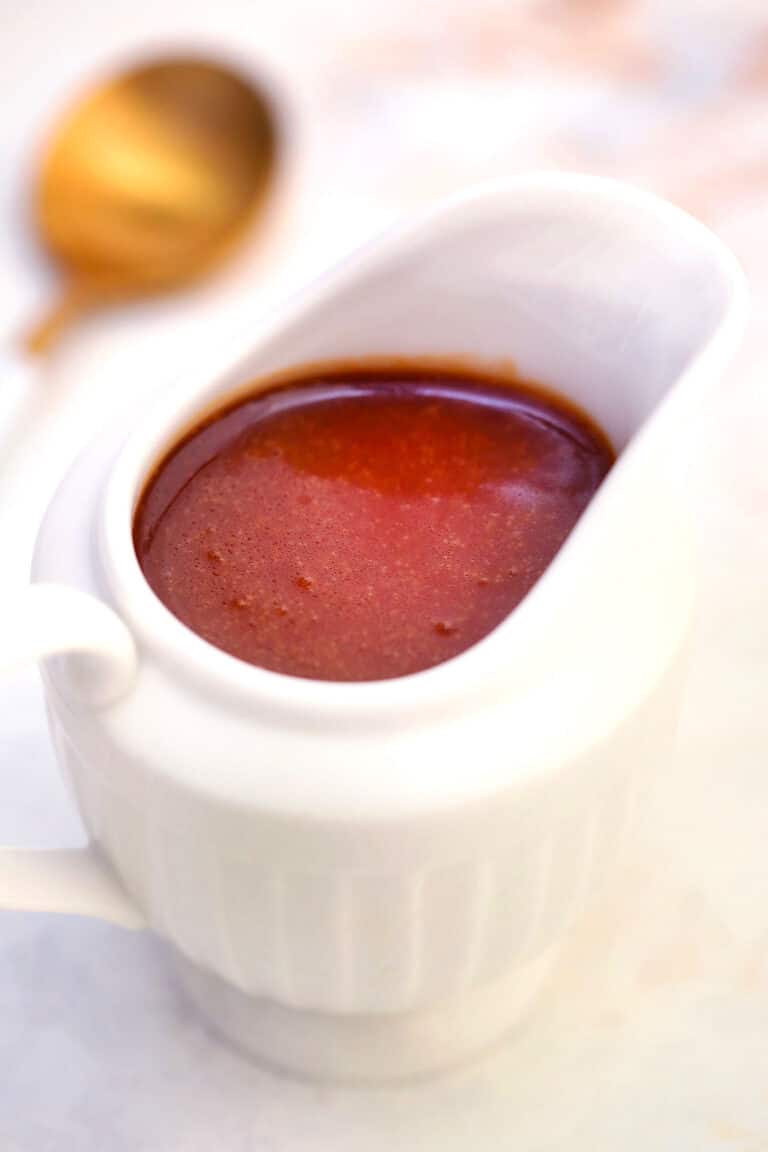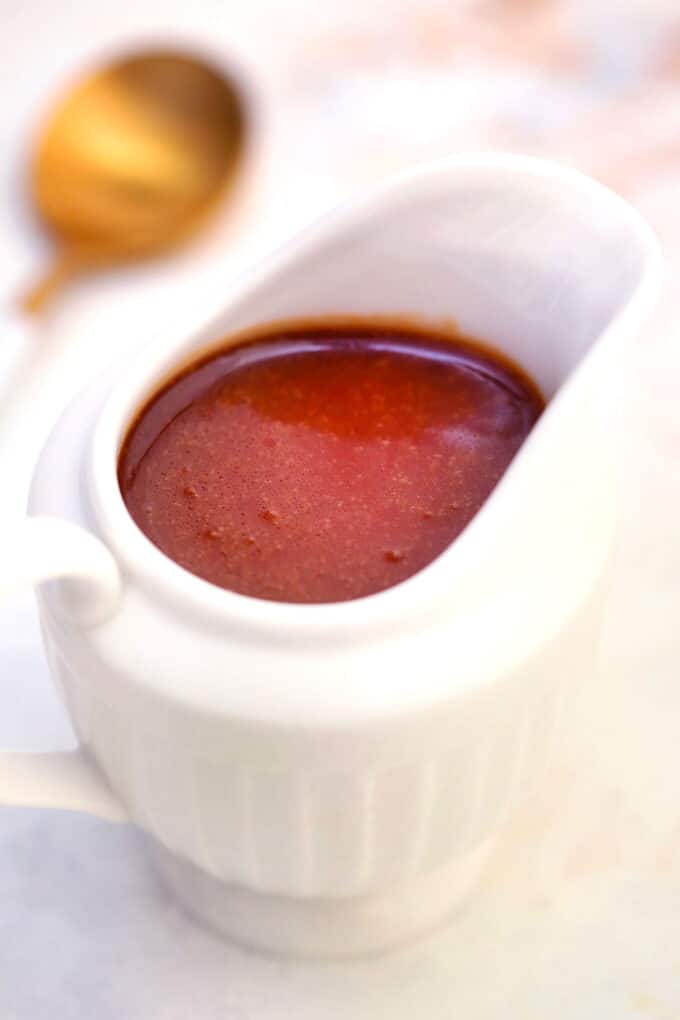 Recipe Tips:
If you store this in the fridge, it will thicken a bit, but it will still be pourable. Simply reheat on the stove when ready to serve.
If your caramel splits, then, recover it by reheating on the stove and whisking in one tablespoon of water. The possible reason is the high temperature. Make sure to simmer it over low heat to avoid this.
In place of the salt, you can add vanilla extract.
Both unsalted and salted butter can be used. But if you will be using salted butter, make sure to reduce the salt that you will add later.
To check for doneness, check if the mixture is simmering well and it can coat the back of the spoon.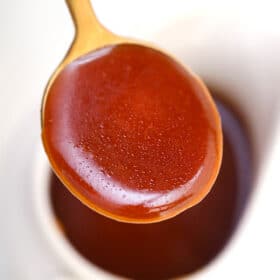 Keto Caramel Sauce
Keto Caramel Sauce is sweet, thick, and irresistible! Use this as topping on your favorite desserts minus the extra carbs! All it takes is 15 minutes!
Save
Share
Print
Pin
Rate
Ingredients
1/2

cup

butter

(salted)

1

cup

allulose

(or xylitol)

1

cup

heavy whipping cream

1/4

teaspoon

kosher salt

(or to taste)
Instructions
Place a medium saucepan over medium/low heat and add butter.

Melt the butter, stirring often, until it starts to simmer and has a golden color.

Add in the sweetener, heavy cream and salt, stirring to fully combine.

Reduce the heat to "very low" and simmer for 15 minutes, WITHOUT stirring. It should reach a thick consistency, but still be pourable.

Remove from heat and allow to cool completely before refrigerating.

The caramel will thicken up in the fridge, bring it back to room temperature or heat it up with a bit of heavy cream to thin it out.
Nutrition
Calories:
29
kcal
|
Carbohydrates:
1
g
|
Protein:
1
g
|
Fat:
3
g
|
Saturated Fat:
1
g
|
Cholesterol:
1
mg
|
Sodium:
55
mg
|
Potassium:
13
mg
|
Sugar:
1
g
|
Vitamin A:
141
IU
|
Calcium:
10
mg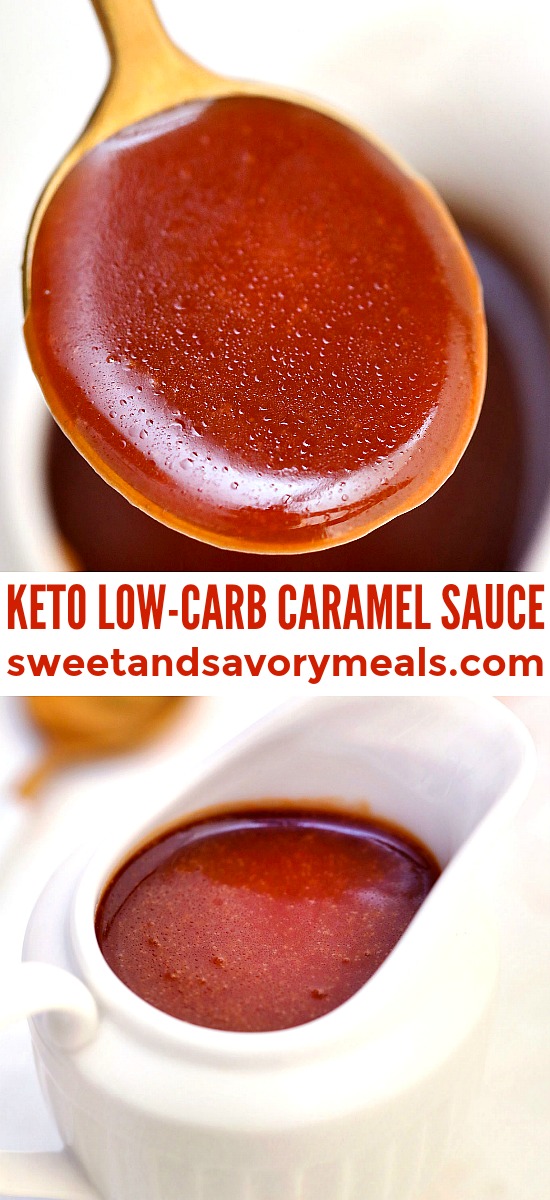 More recipes you might love