Stuffed Cabbage Rolls Recipe [Video]
Stuffed Cabbage Rolls are hearty and tasty, filled with rice, ground meat, and cooked in a delicious tomato-based sauce! A complete meal on its own with protein, carbs, and fiber!
I like how this classic dish is so easy to prepare! If you are fond of beefy dishes like this one, then, you will also enjoy Guinness Beef Stew, Beef Tips and Gravy, and Bacon Cheeseburger Meatloaf! Check those recipes out!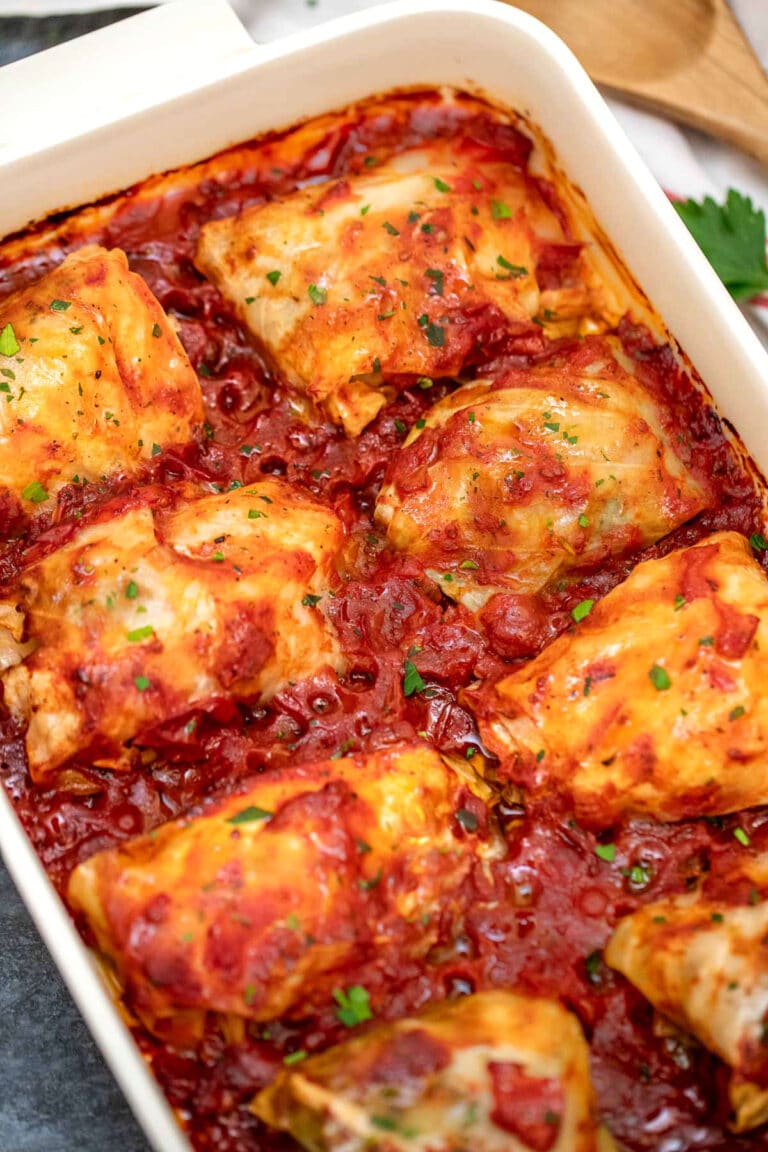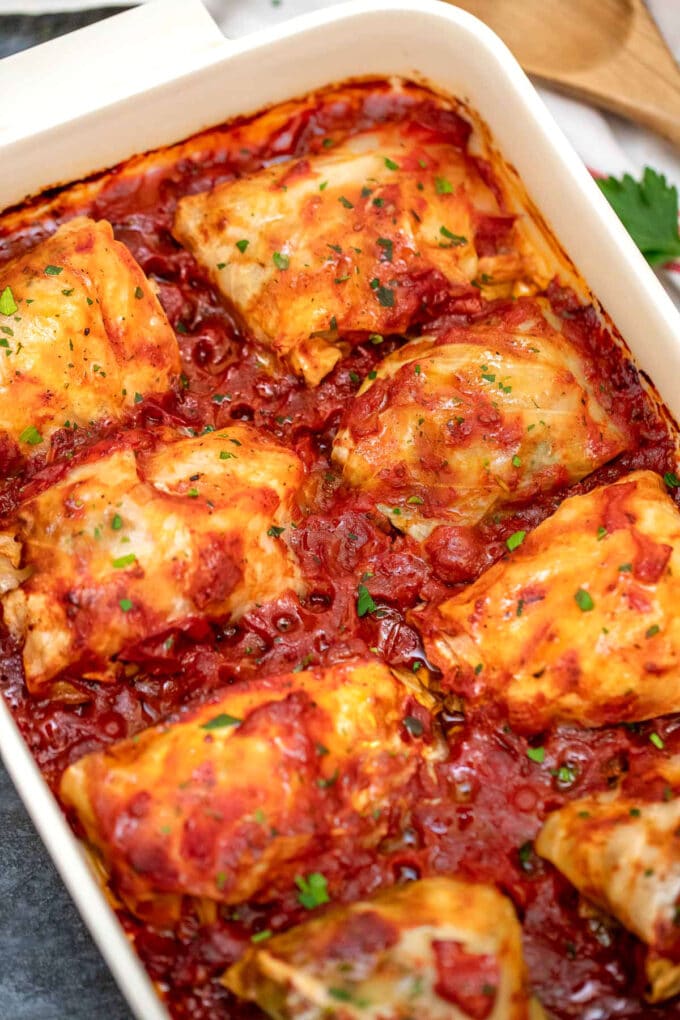 Stuffed Cabbage Rolls Recipe
Stuffed Cabbage Rolls are a classic! The aroma that this dish gives off as it cooks simply brings back memories from my childhood when my mom used to cook it for us!
Each bite is meaty, juicy, and perfectly balanced with the rice. The mixture of herbs and spices also plays an important role in making the flavors shine. The tomato sauce is a real winner in this dish, too.
The cabbage leaves themselves are not so flavorful, but they make a nice and sturdy wrap whose flavor simply matches the beefiness. Also, I like how you can easily serve each portion of this dish in individual rolls, with no hassle and great presentation. Try this recipe now!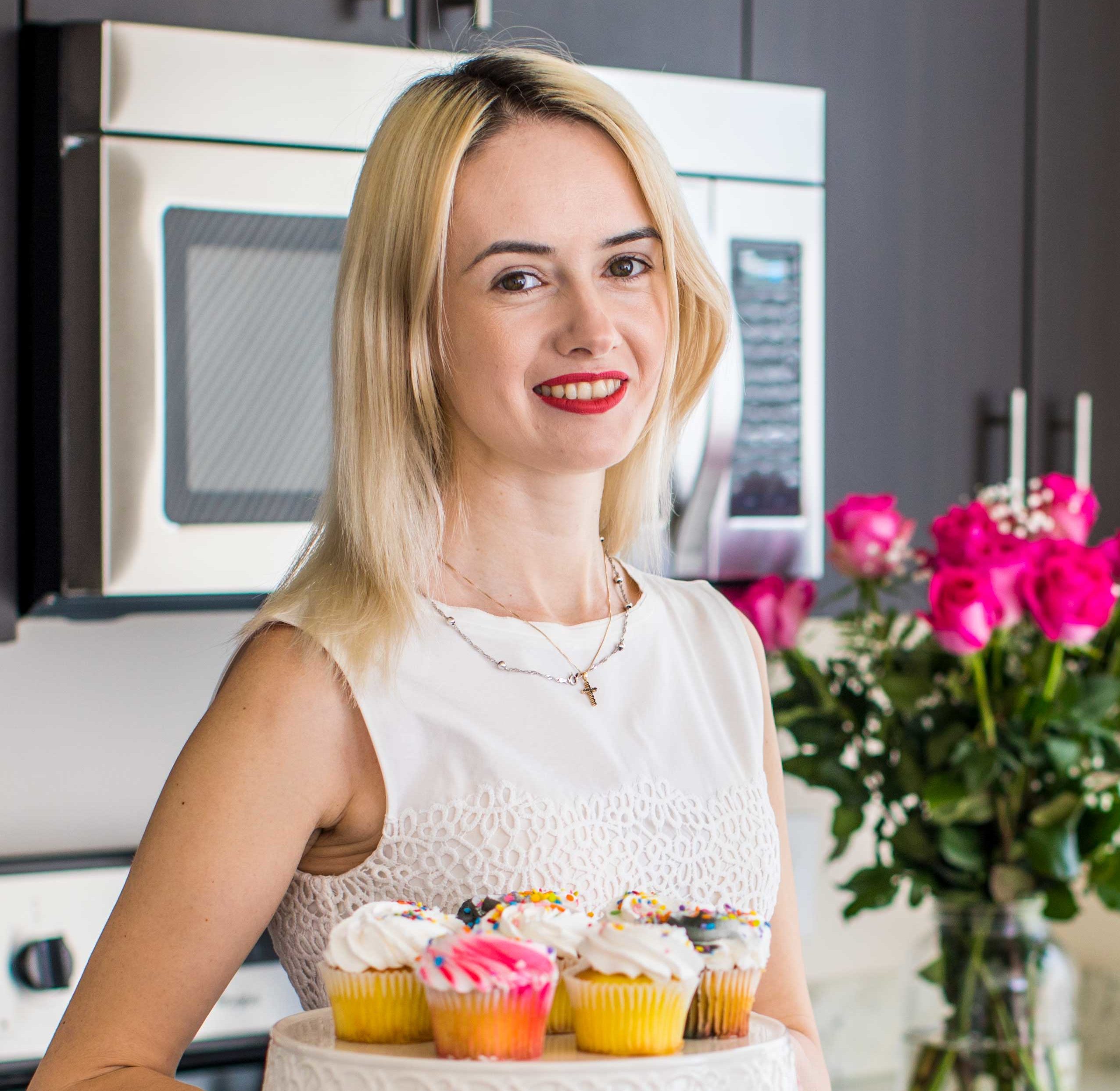 Follow us on Pinterest for more delicious recipes!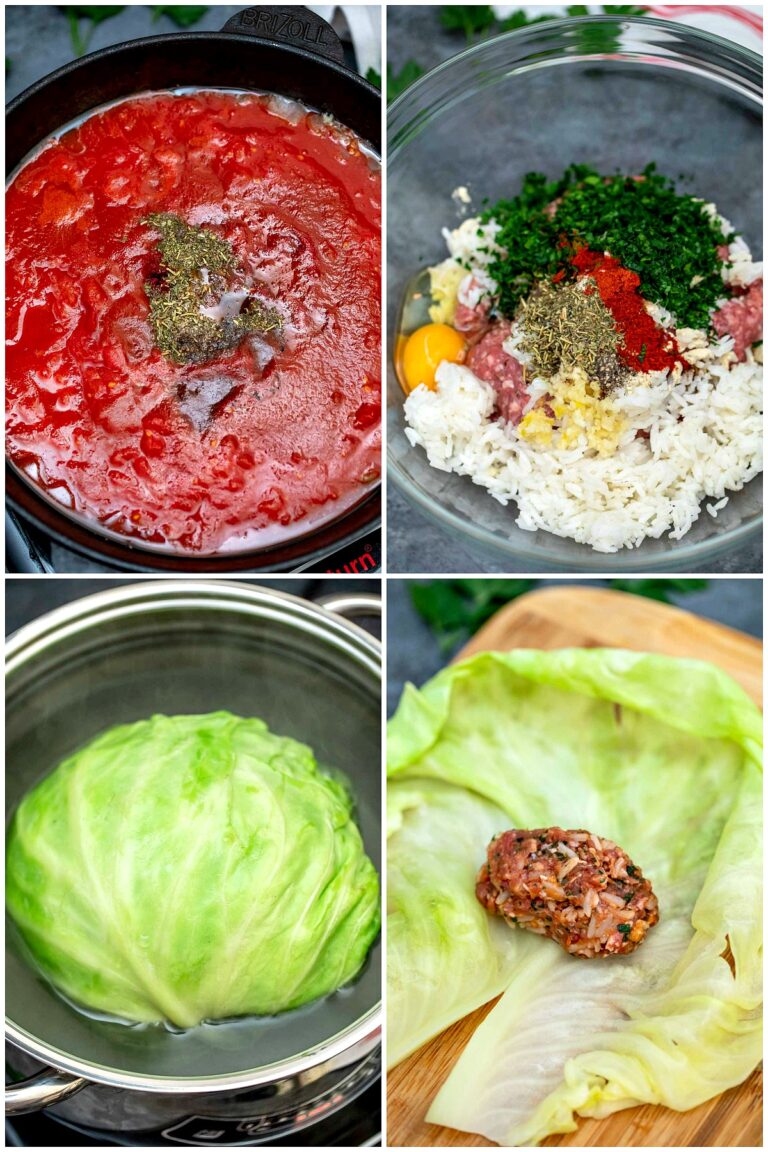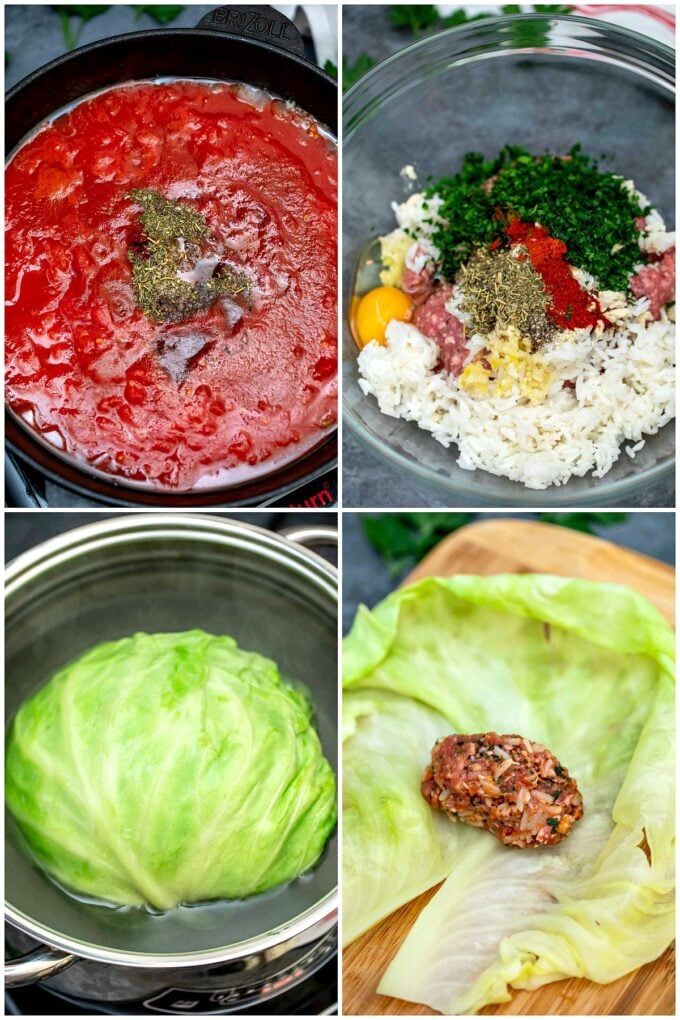 How do you make Stuffed Cabbage Rolls
Make the sauce: Sauté the aromatics in oil, then, add the tomatoes, tomato-based ingredients, and seasonings. Add in the rest of the sauce ingredients and allow it to simmer for about 10 to 15 minutes.
Prepare the leaves: Put the cabbage head in boiling water to cook for about 3 to 5 minutes. Once the leaves are flexible enough to work with, peel off about 12 leaves.
Assemble: Mix the filling ingredients in a bowl along with some of the tomato sauce. Lay the leaf flat on a surface and slice the thick rib. Put the filling in and roll away. Do this repeatedly until you consume the leaves and filling.
Prepare for baking: Preheat the oven to 350 degrees Fahrenheit and lightly grease a baking pan.
Bake: Pour half of the sauce into the bottom of the pan. Line up the pieces with the seam facing the bottom. Then, pour the remaining sauce on top. Cover the pan with foil, then, bake until thoroughly cooked.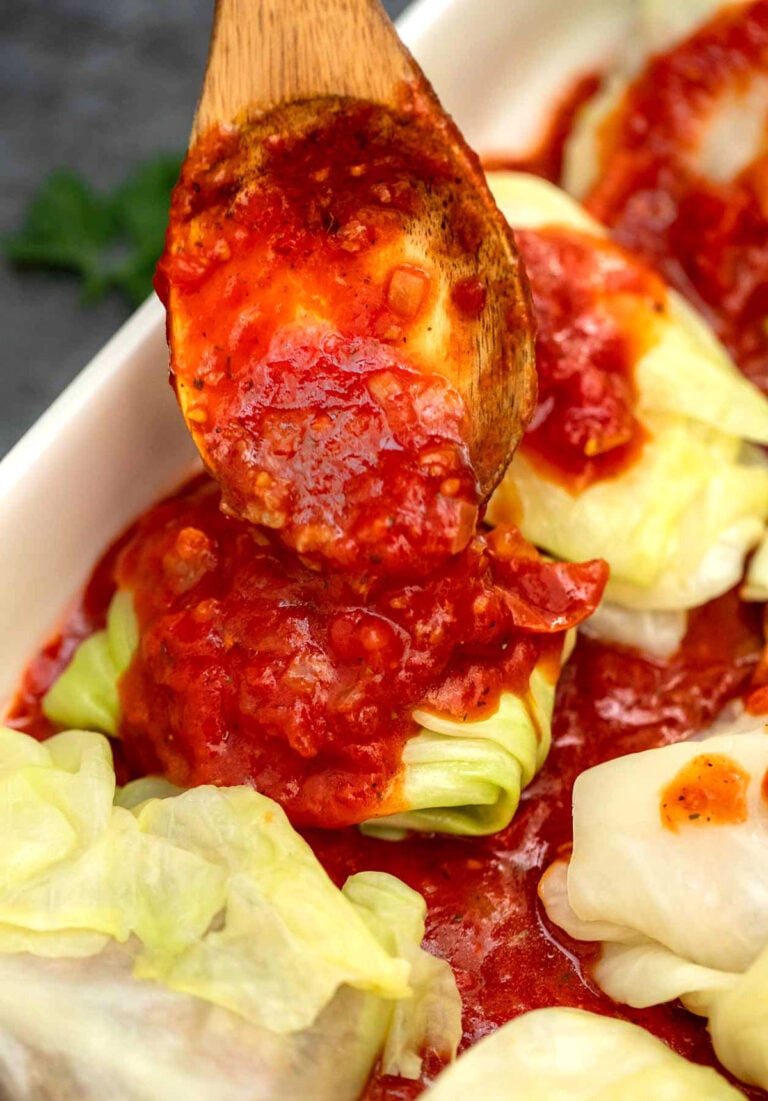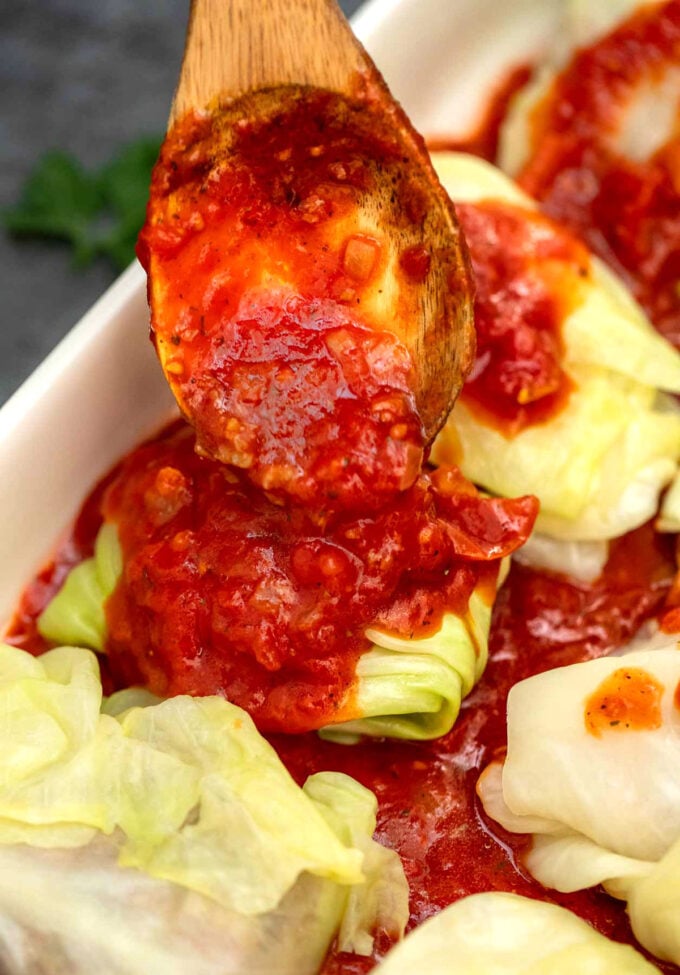 How do you fold a cabbage roll
Put the filling at the center and fold the leaf from one side. Tighten the wrap until the filling elongates and forms a log.
Then, fold in from the two sides on opposite ends of the log to seal the ends. Then, roll away to the direction of the remaining free side.
How long do you bake Stuffed Cabbage Rolls
The meat and rice must be thoroughly cooked, and it takes about an hour to an hour and a half to finish cooking. Make sure to start checking at the first hour-mark.
How do you get cabbage leaves off the head
You can do this by first removing the thick core. Then, submerge the whole head in boiling water. Cooking it slightly will soften the leaves and make them easy to remove.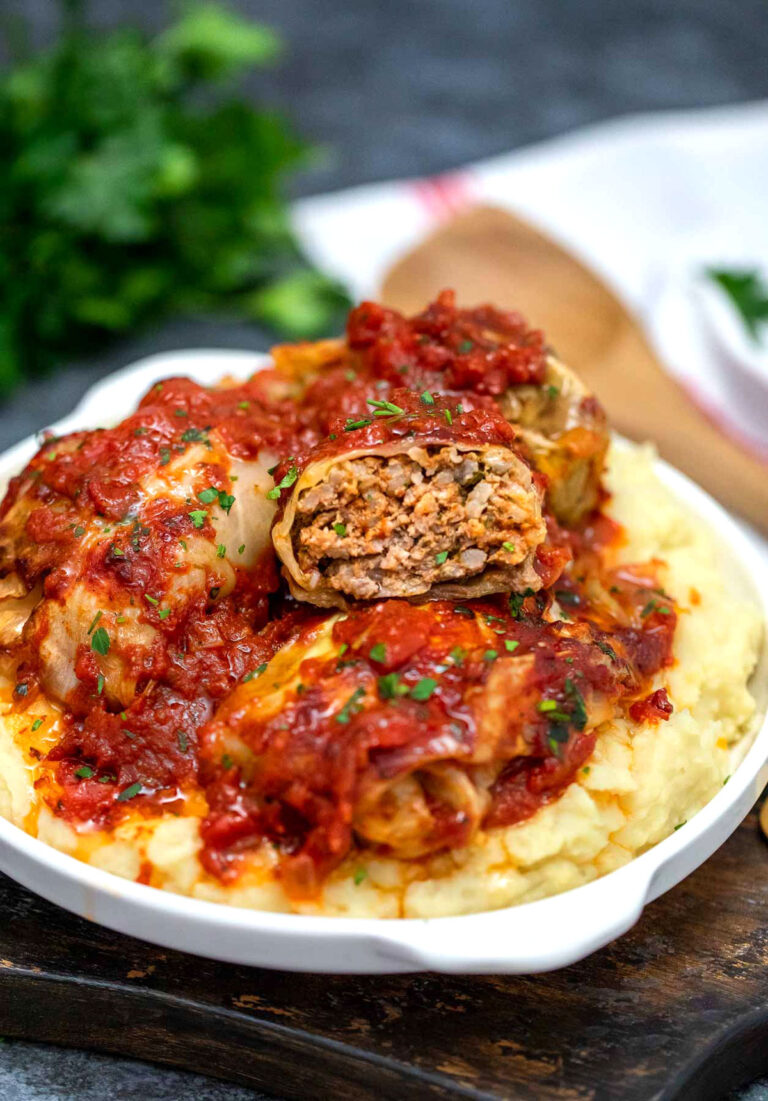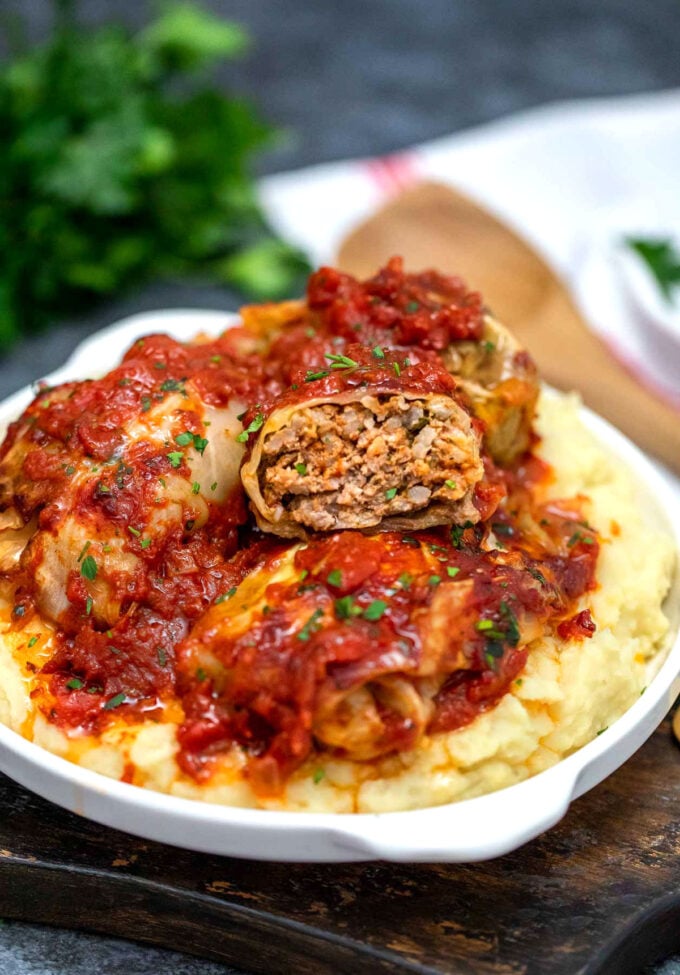 What do you eat with Stuffed Cabbage Rolls
Here are some side dishes that go exceptionally well with this dish:
How to Store
Refrigerate: Cover the container tightly with a foil or plastic wrap and refrigerate the whole thing for up to 3 to 4 days.
Freeze: Freeze the individual pieces first for about 30 minutes, then, put in freezer bags. Thaw when ready to reheat and consume it within 3 to 4 months.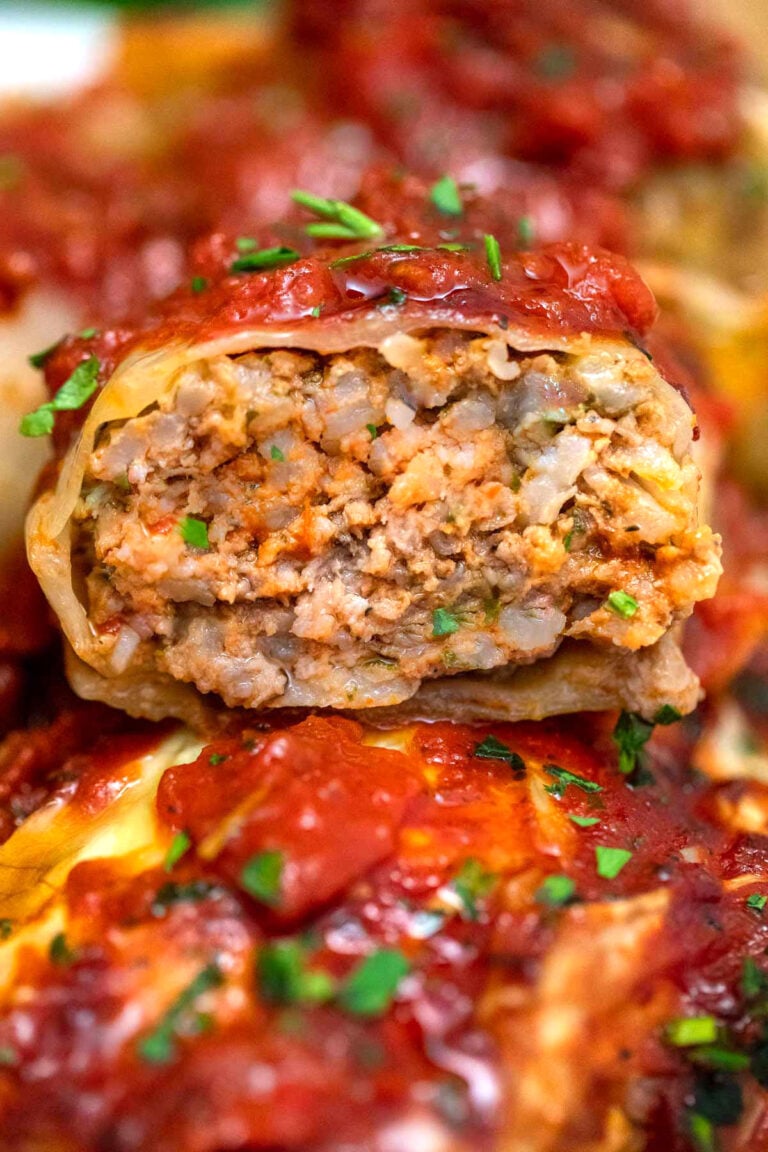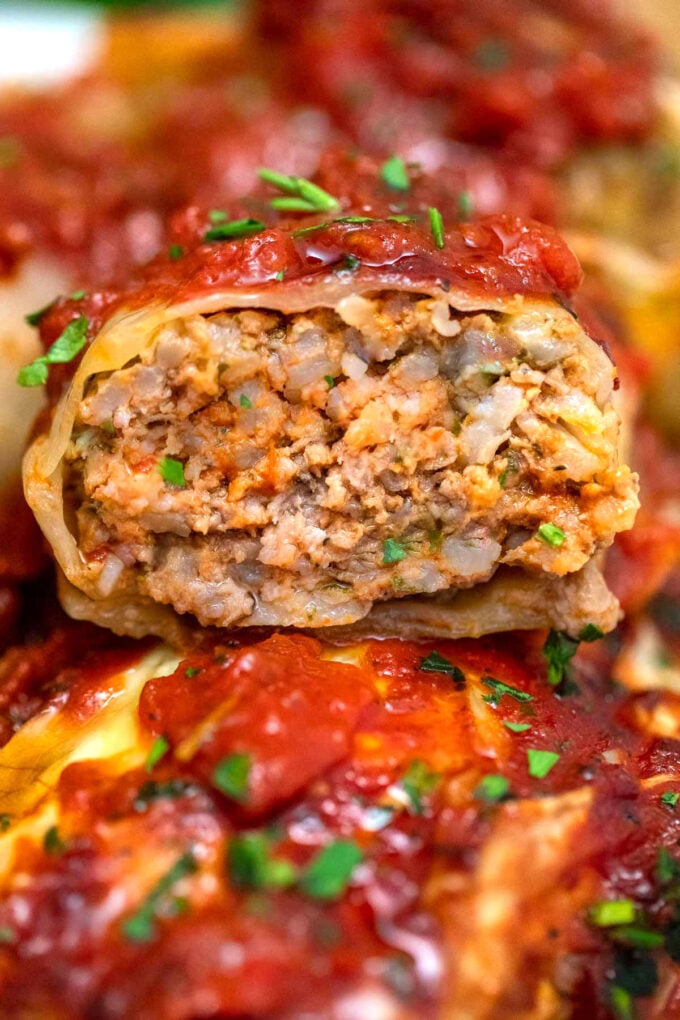 Recipe Tips
If you want to make this into a soup wherein you will not need to make individual rolls, follow this stovetop cabbage roll soup version instead!
As a make-ahead version, you can prepare the rolls first. Refrigerate or freeze them, then, bake in a newly prepared batch of tomato sauce for later.
When buying cabbage, look for ones that are bright in color and firm to the touch to ensure that you are buying fresh ones.
Save Recipe
Stuffed Cabbage Rolls
Stuffed Cabbage Rolls are hearty and tasty, filled with rice, ground meat, and cooked in a delicious tomato-based sauce!
Author: Catalina Castravet
Serves: 12 cabbage rolls
Prep time:

30

minutes
Cook time:

1

hour

30

minutes
Total time:

2

hrs
Ingredients
Tomato Sauce:
Cabbage Rolls:
Instructions
Tomato Sauce:
Cabbage Rolls:
Bake:
Nutrition information
Calories: 212 Carbohydrates: 19 Protein: 10 Fat: 11 Saturated Fat: 4 Cholesterol: 40 Sodium: 562 Potassium: 624 Fiber: 4 Sugar: 10 Vitamin A: 618 Vitamin C: 39 Calcium: 84 Iron: 3
Save Recipe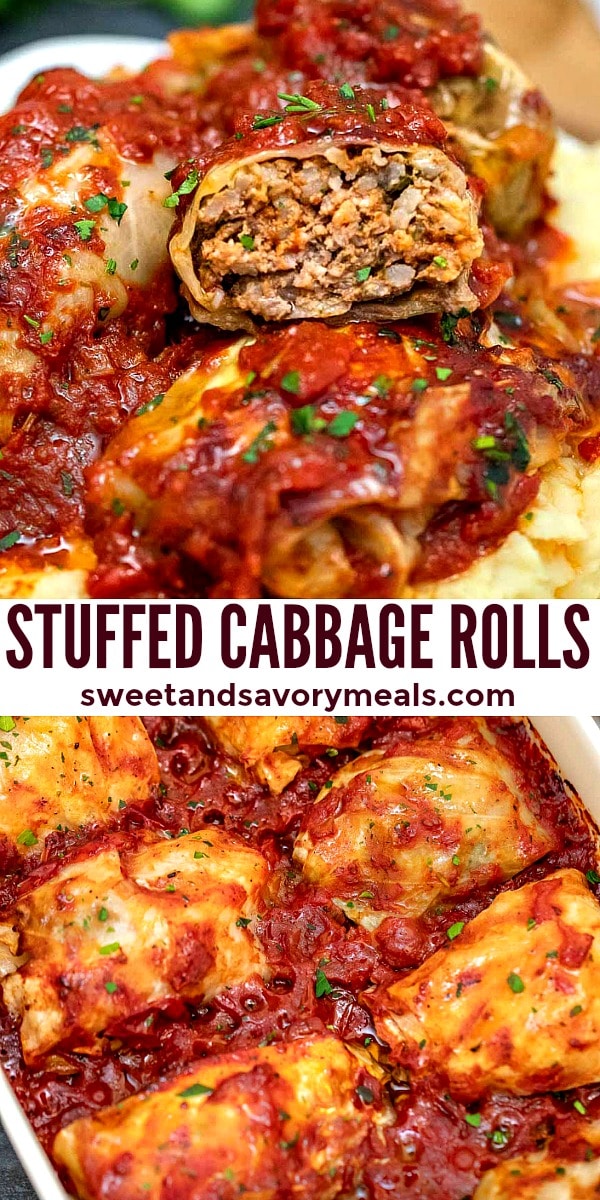 More recipes you might love
Categories: