Italian Seasoning Recipe [Video]
Italian Seasoning is a blend of seven various dried herbs and spices whisked together and ready in less than a minute! A handy homemade seasoning to have for pretty much anything!
Being a chef, it is essential to have handy all the best herbs. And this one is among my favorite mix of them. It goes pretty much on anything. I like to use it on Chicken and Potatoes, Soups, or Lasagna.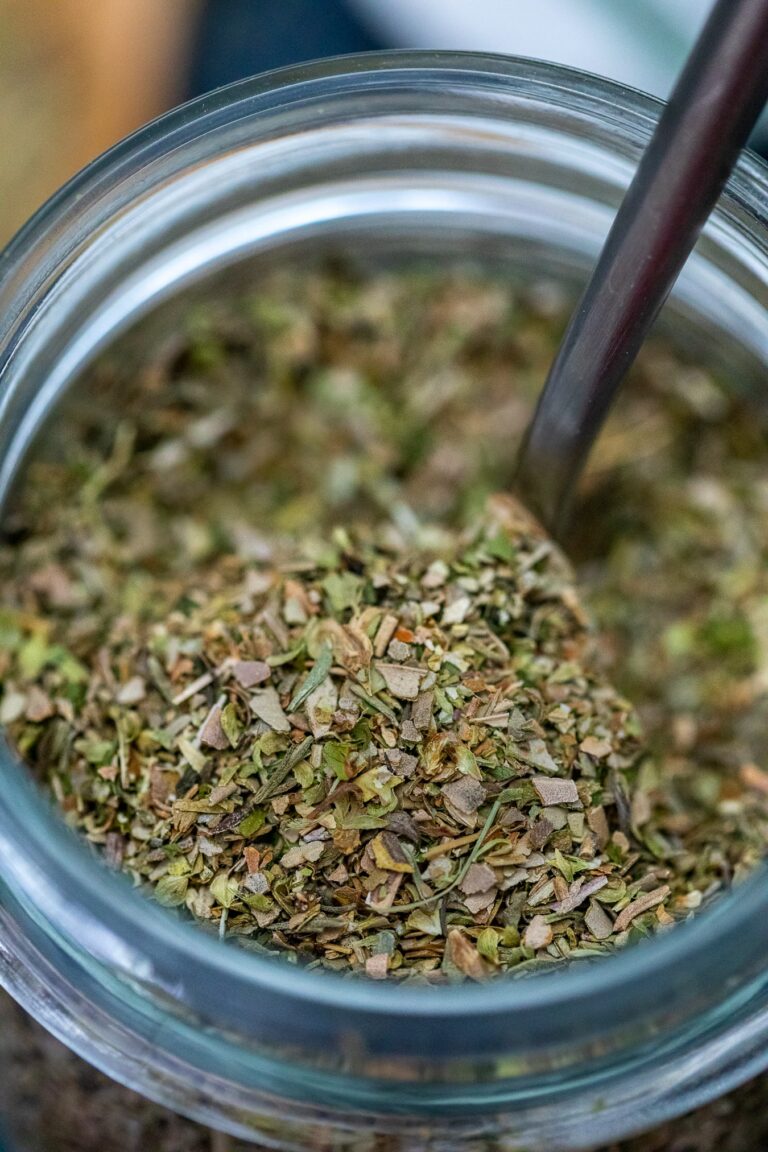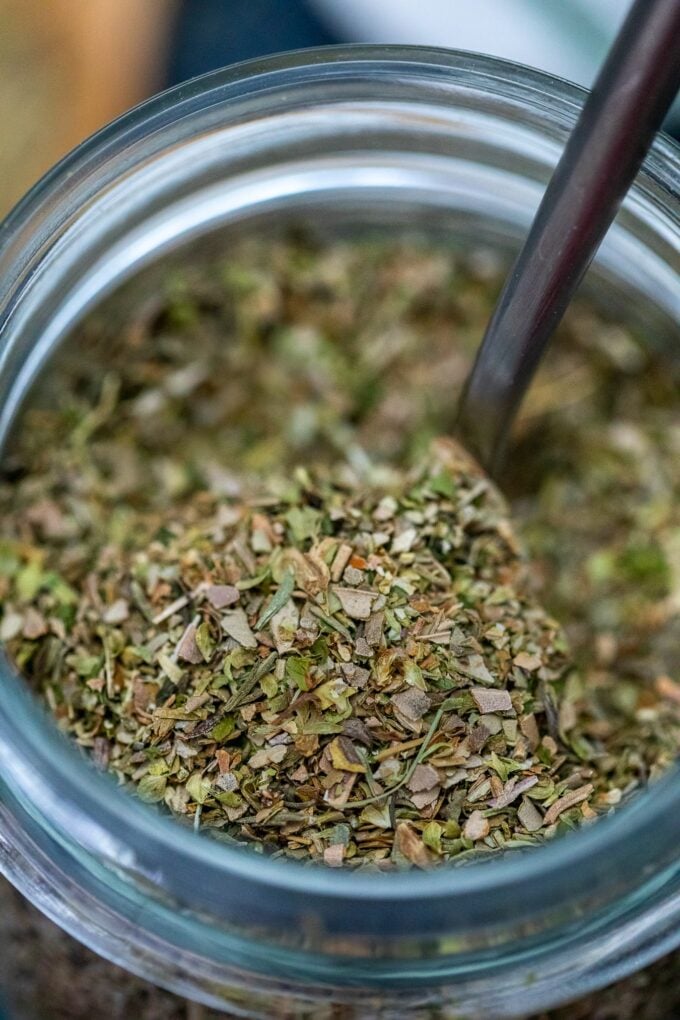 Easy Homemade Italian Seasoning
This mildly-flavored Italian Seasoning is a must-have in everyone's kitchen. It has a nice combination of herbs that can be used on various dishes. Obviously, you could buy this from your local store, but it will probably not be the same.
Making it at home, you can control the quality of the ingredients, and you know exactly what goes into it. Also, you can adjust the ingredients based on your liking, and alter the herbs per your desire. And if you do not have handy one or two of the herbs, it will work as well.
I like to stick to the ration as per the recipe card below. In addition, we always make a larger batch of it, and simply store it. This way, we have it handy for months to come. This is a simple recipe that is ready in less than 2 minutes. Give it a try, and you will never go for the store-bought version again!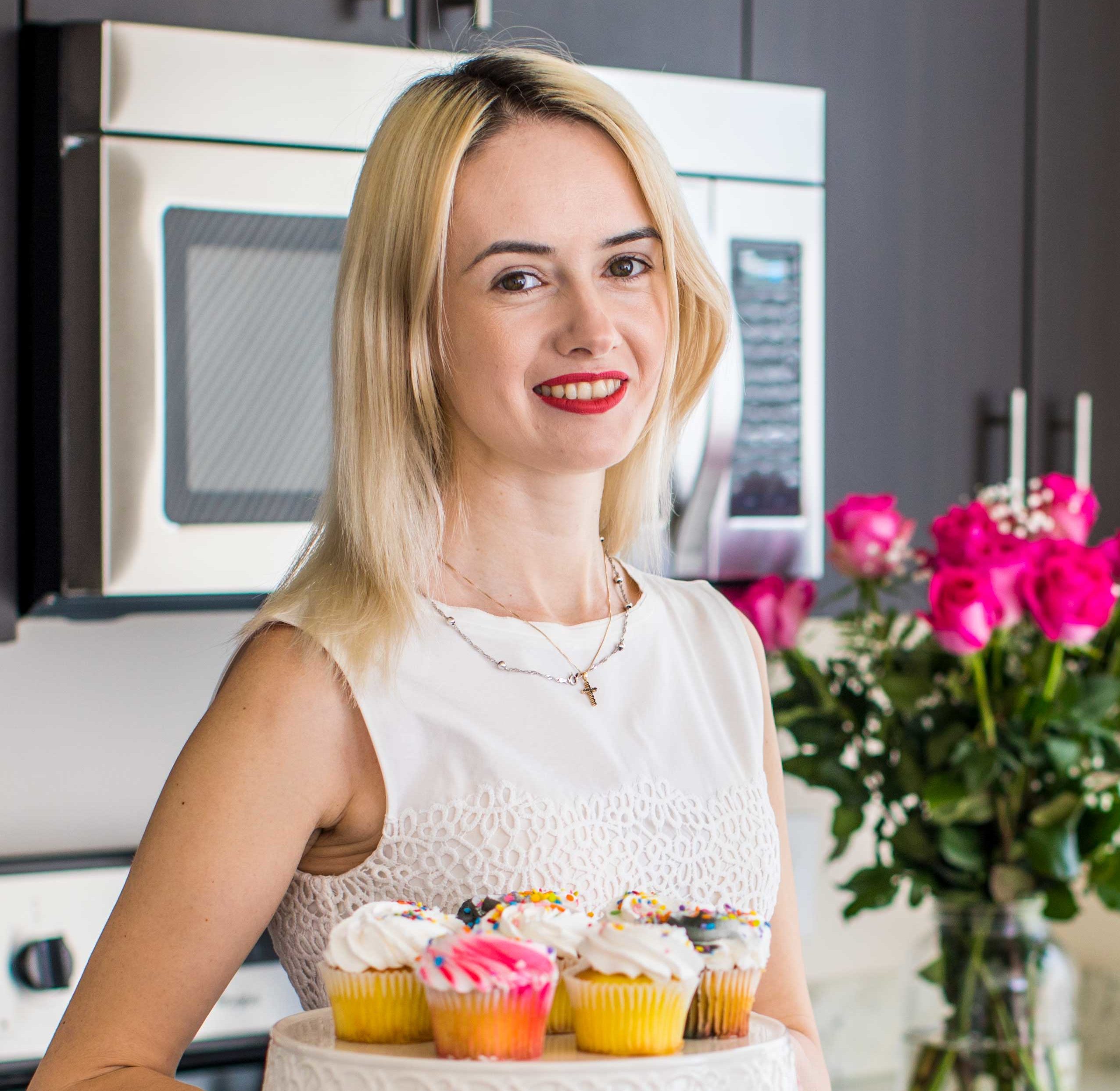 Follow us on Pinterest for more delicious recipes!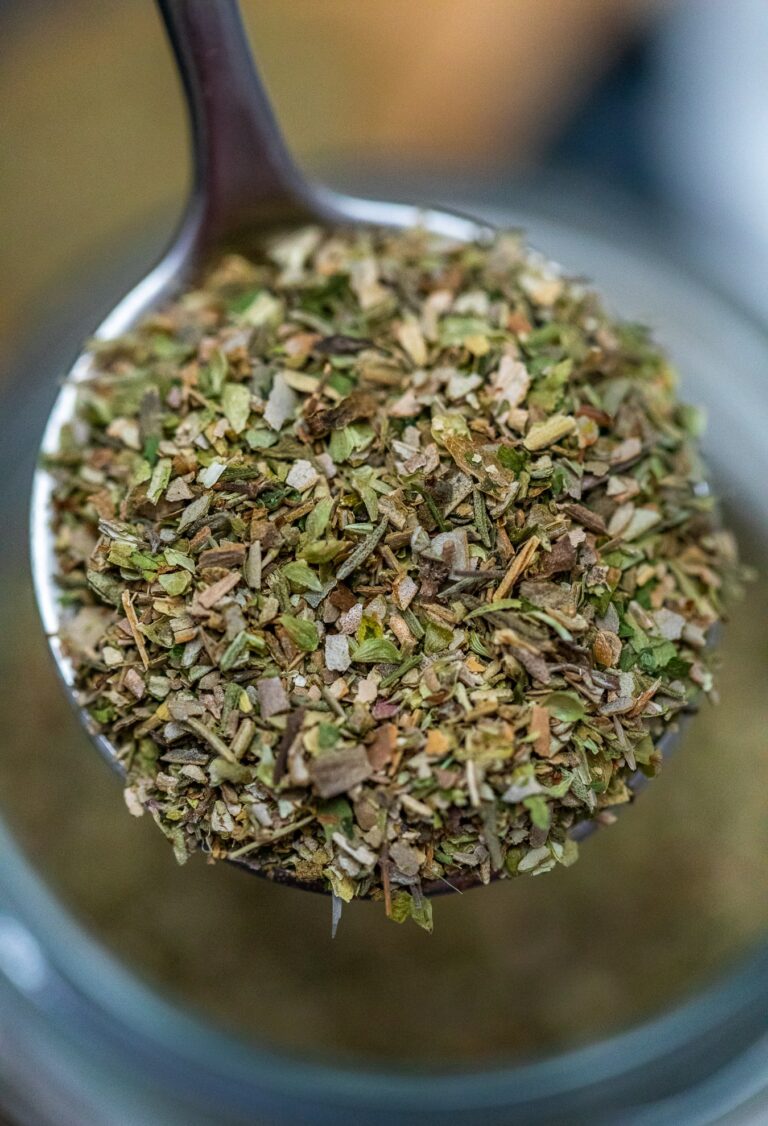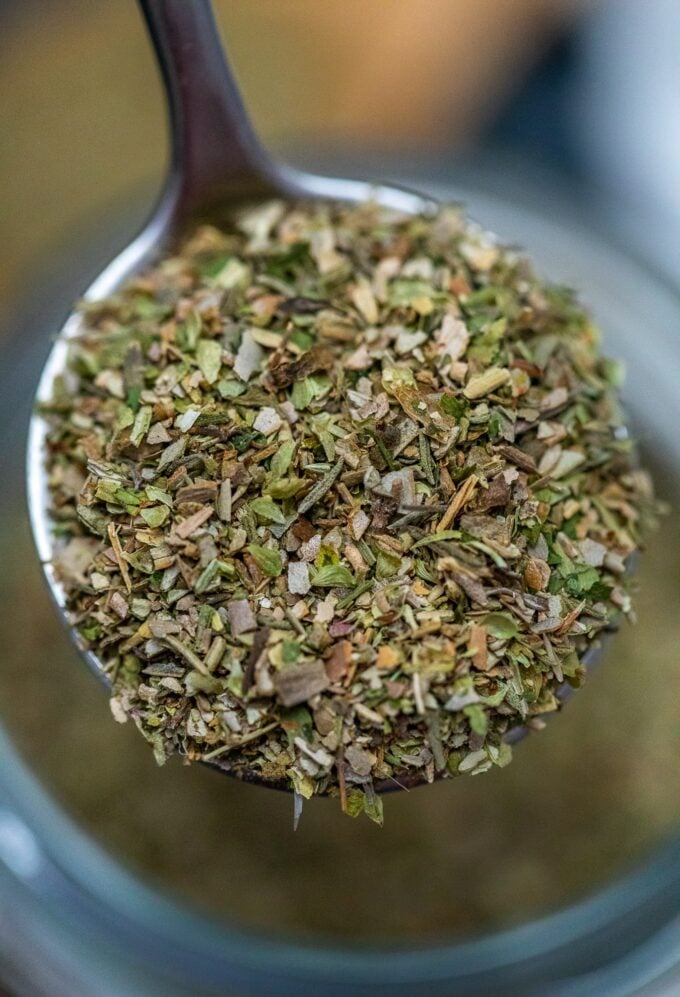 What is Italian seasoning made of?
For this recipe, we used the following dried ingredients:
Oregano
Marjoram
Thyme
Basil
Parsley
Rosemary
Sage
How to make Italian Seasoning?
Once you have all the dried ingredients ready, you simply whisk them together and you are set! It does not get any easier than that! Also, if you want to skip some of the herbs from the list, or do not have them, it is also ok.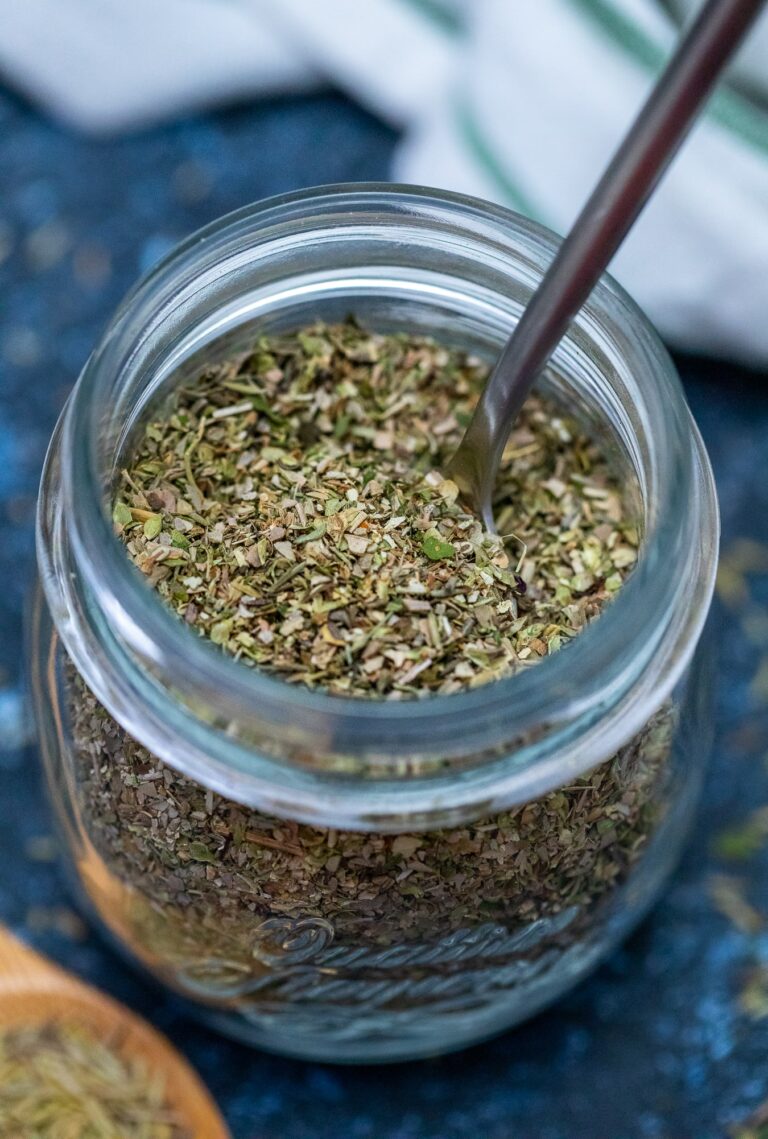 What do you use Italian Seasoning for?
This combination of dry ingredients works great on a lot of dishes, especially on various meats and fish. It gives a nice balance of savory flavor to any recipe. Feel free to use it for:
How long is Homemade Italian Seasoning good for?
Once you made it, it is best to store it in an airtight container. It will perfectly store for up to 12 months. Try to store it in a dark place and in an airtight container, or lidded jar. This way, there is no moisture inside.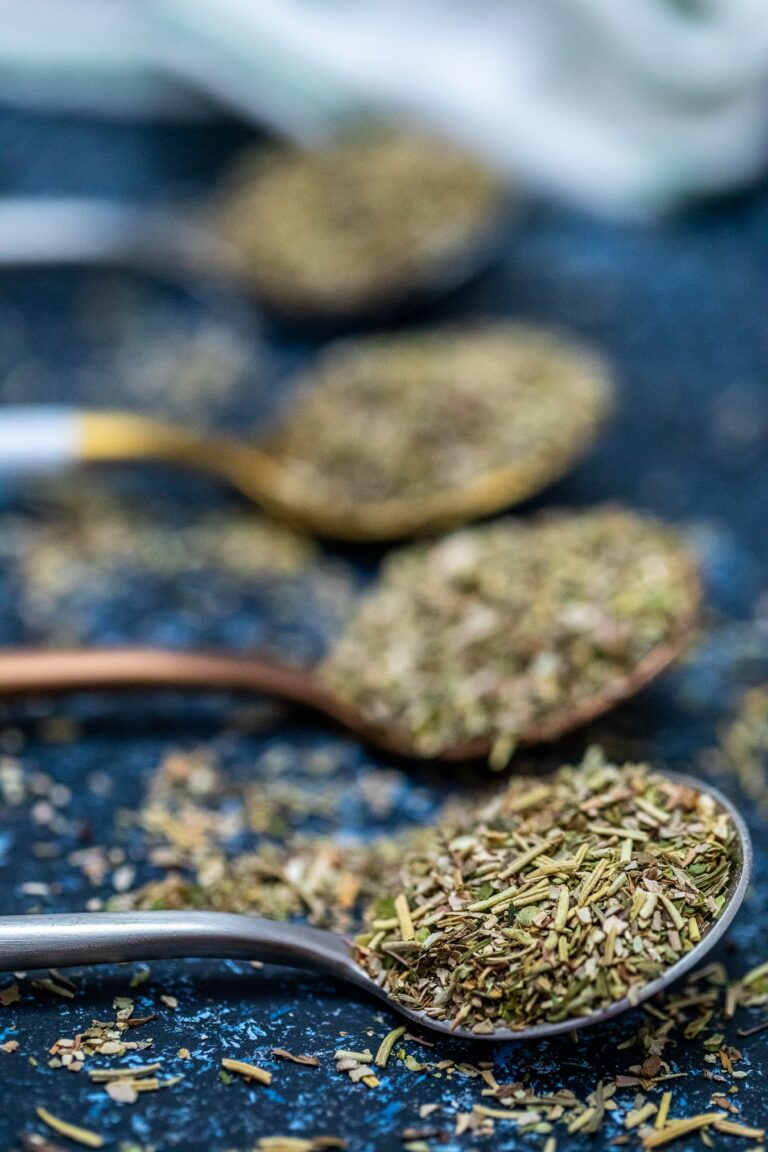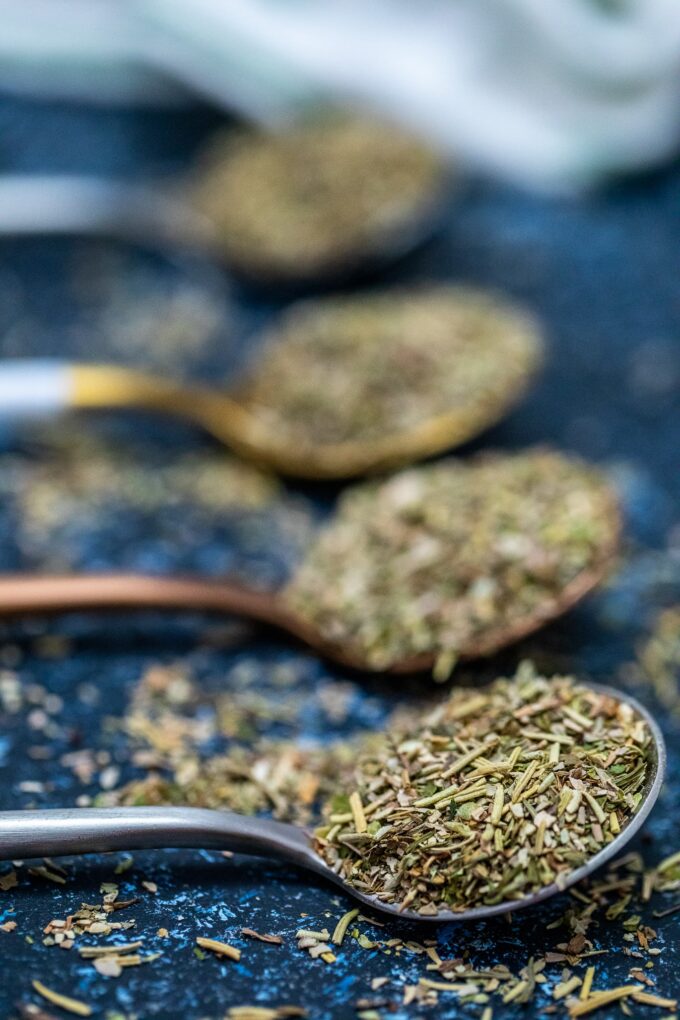 Recipe Tips:
For the best flavors, always go with high-quality ingredients. They are not expensive, and you can easily make a larger batch and store it for the whole year.
Also, some of the herbs might not be finely chopped. For a better and smaller texture, and to get more flavor out of them, feel free to use a food processor or coffee grinder.
You can use more or less of the ingredients to make the mix. Just adjust per your taste. In addition, feel free to add garlic powder.
For a spicier kick, add some crushed red pepper flakes to it. However, it is best to simply add the spicy when cooking a specific dish.
As you can see from the ingredient list, this recipe does not contain any salt. So, if you like to add some salt to it, go ahead. I usually do not add salt because I simply add it when cooking a specific recipe.
Save Recipe
Homemade Italian Seasoning Blend
Italian Seasoning is a blend of seven various dried herbs and spices whisked together and ready in less than a minute!
Author: Catalina Castravet
Serves: 8 tablespoons
Prep time:

5

minutes
Total time:

5

mins
Nutrition information
Calories: 10 Carbohydrates: 2 Protein: 1 Fat: 1 Saturated Fat: 1 Sodium: 4 Potassium: 55 Fiber: 1 Sugar: 1 Vitamin A: 80 Vitamin C: 1 Calcium: 65 Iron: 2
Save Recipe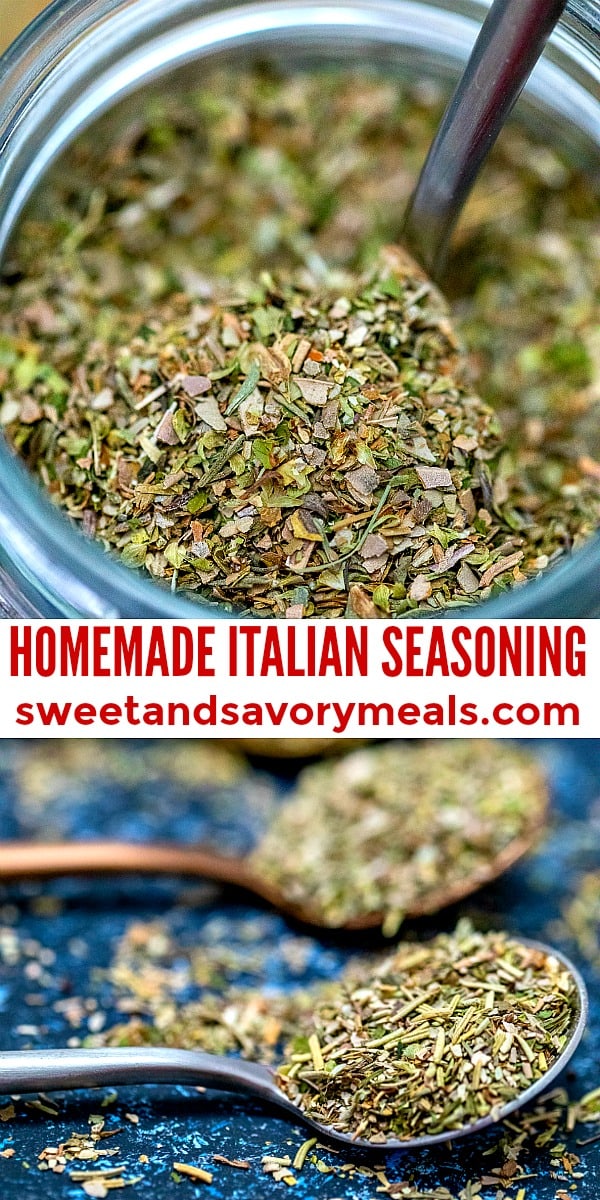 More recipes you might love
Categories: