How to Cook Perfect Rice in the Instant Pot [VIDEO]
Cooking Rice in the Instant Pot is very simple. We have an encyclopedia of Instant Pot dishes on our blog, so one of the first things we learned to cook in it was rice.
We will show you the steps and easy tips on how to PERFECTLY cook it in the pressure cooker with minimal effort and measures. Also, we will touch base on how to cook a variety of rice types, such as white, brown and wild rice.
In our previous posts, we explained in full details on how to cook potatoes in the IP, how to cook ground beef in the IP, or even how to cook IP Corn on the Cob. In this post, we focus solely on how to cook rice in it.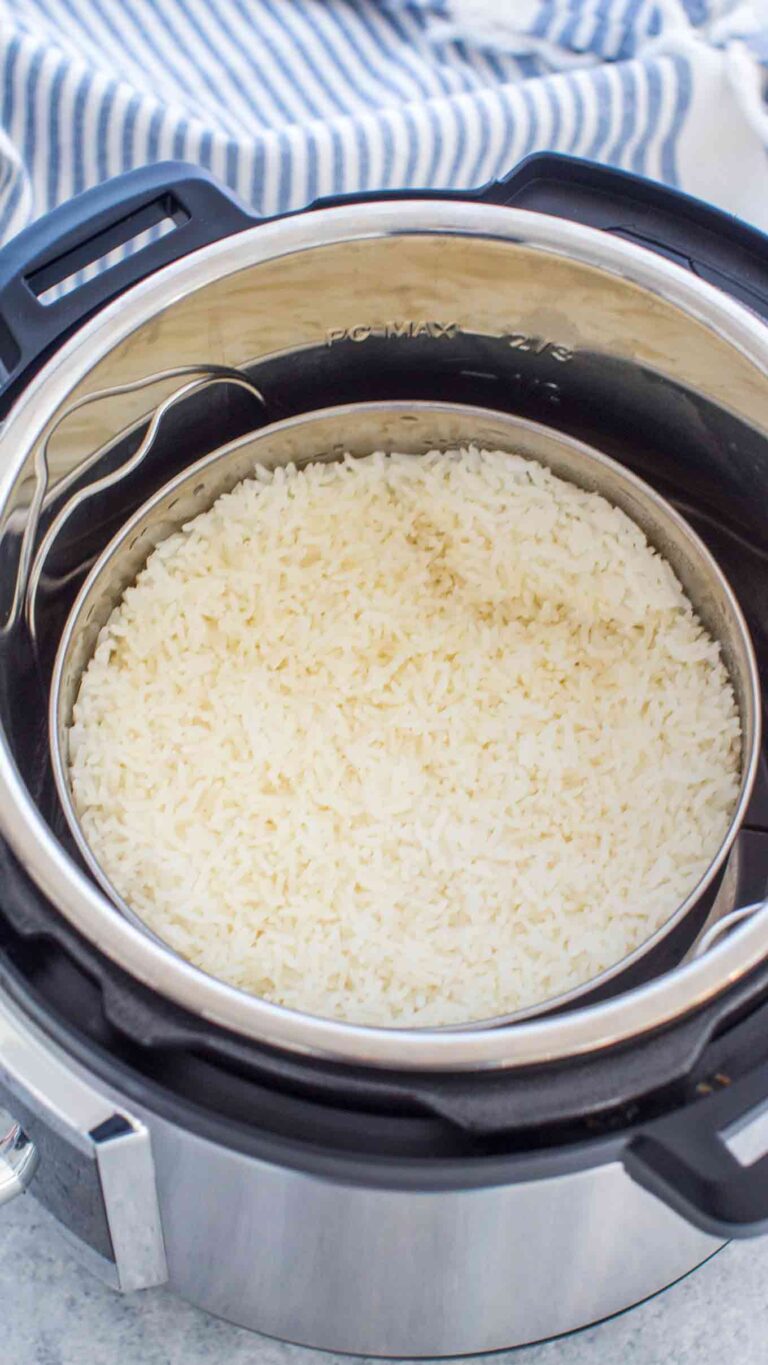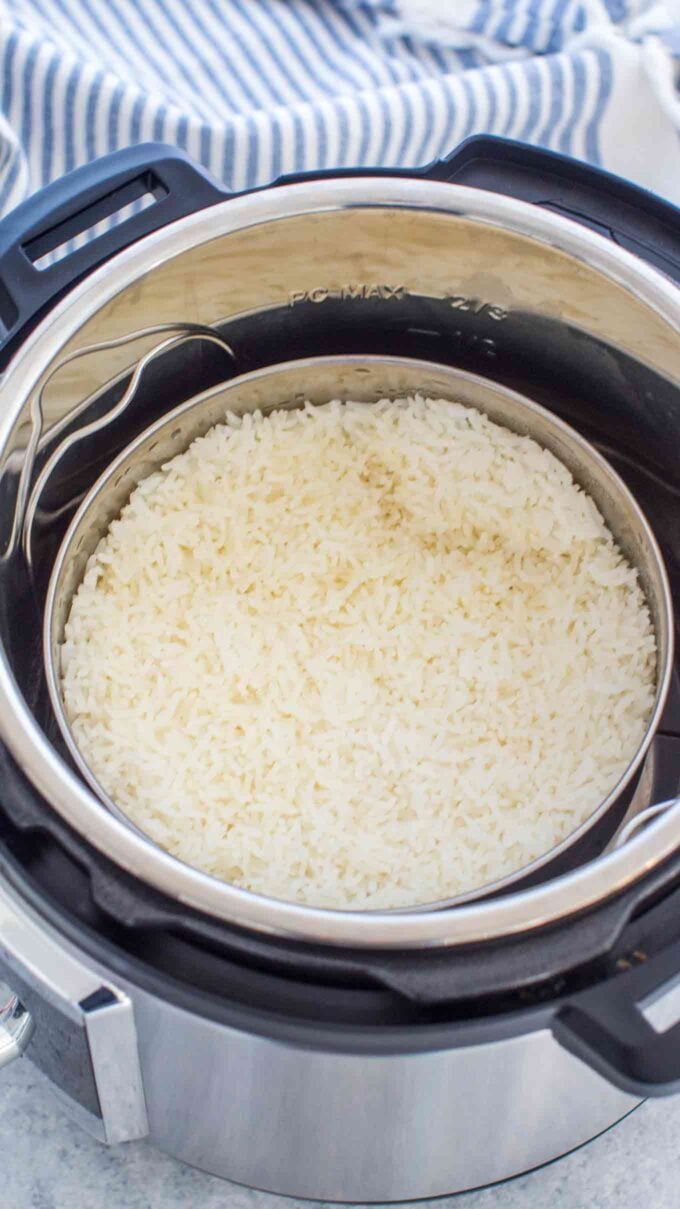 Best Instant Pot Cooked Rice
We've been first introduced to the Instant Pot about 3 years ago, and we were hooked right away. We love to cook with the pressure cooker, as usually the cooking time is reduced, and the dish is ready in half time compared to the traditional methods. Therefore, we loved it, and have never stopped using it since.
I never cook my rice directly in the inner pot, as it usually sticks to the bottom of it and many times you get the Burn message. I ALWAYS use this Steamer Insert Pan, this way the rice is always PERFECTLY cooked, it doesn't stick to the pan and has the perfect texture.
WHAT IS AN INSTANT POT?
The Instant Pot is a multi-cooker that does the job of a slow cooker, electric pressure cooker, steamer, and yogurt maker. Also, it has the capacity of a sauté/browning pan, and a function to keep your food warm after cooking.
It's a single appliance that does the job of multiple different kitchen appliances or tools. It's a time-saver, and in many cases, it cooks the food in a fraction of the time. You can get one from here.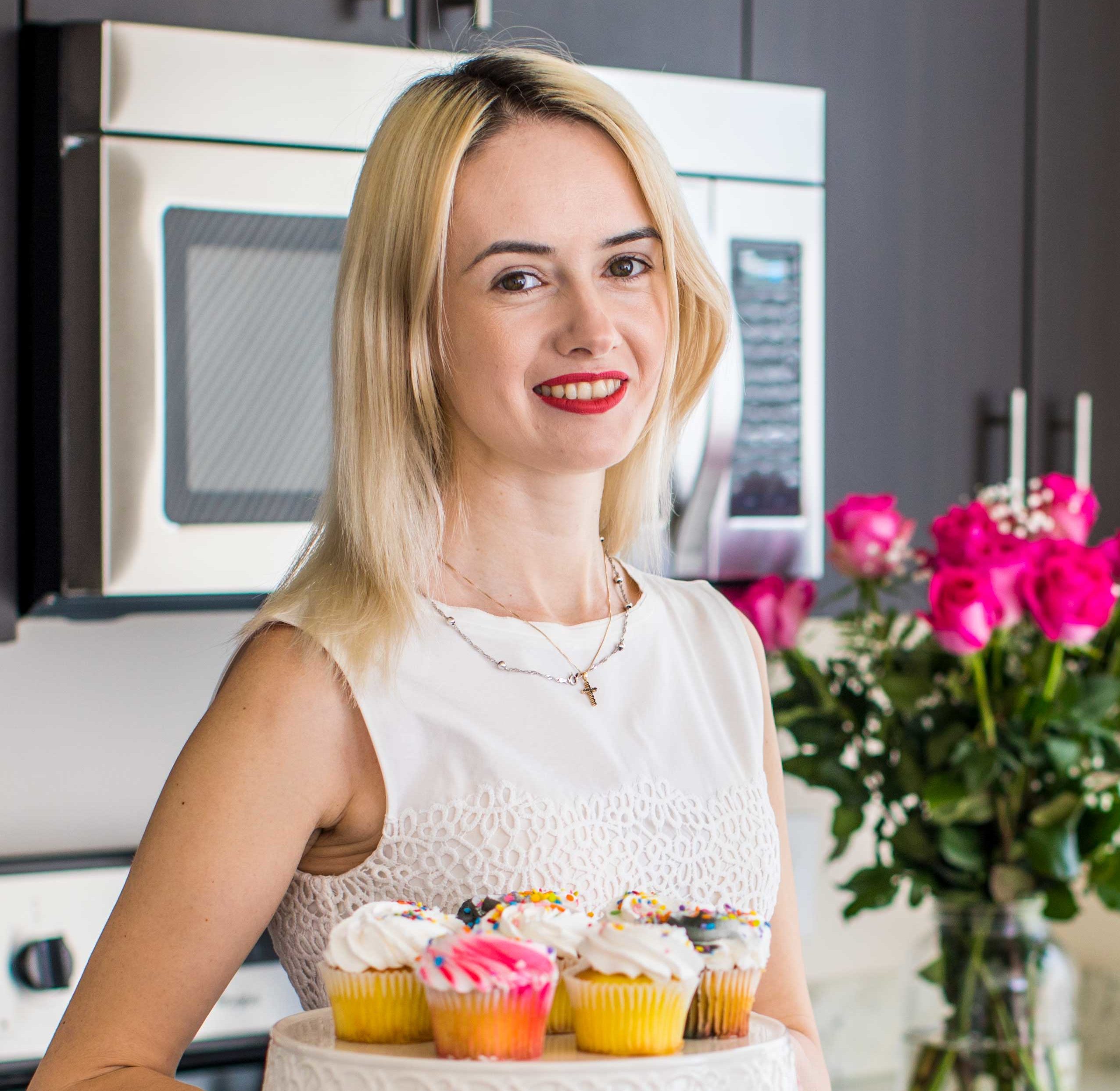 Follow us on Pinterest for more delicious recipes!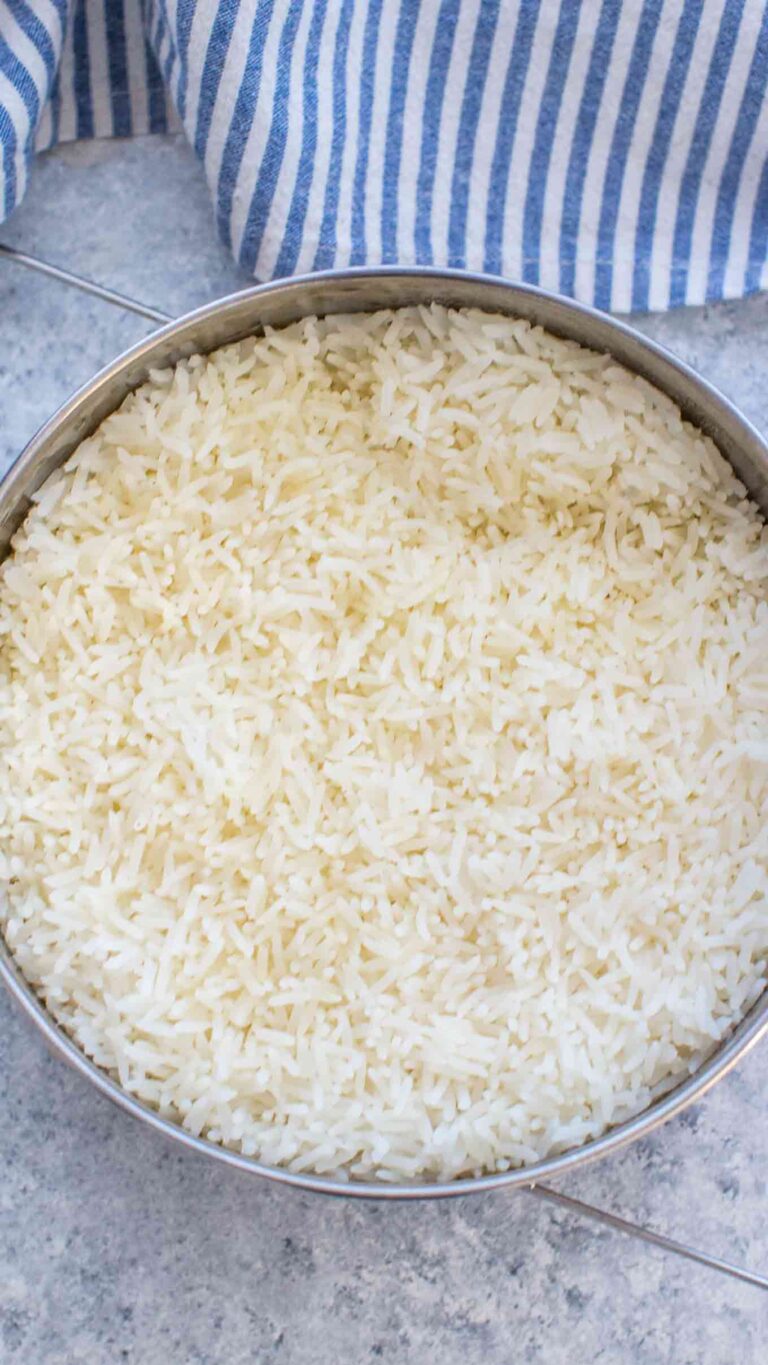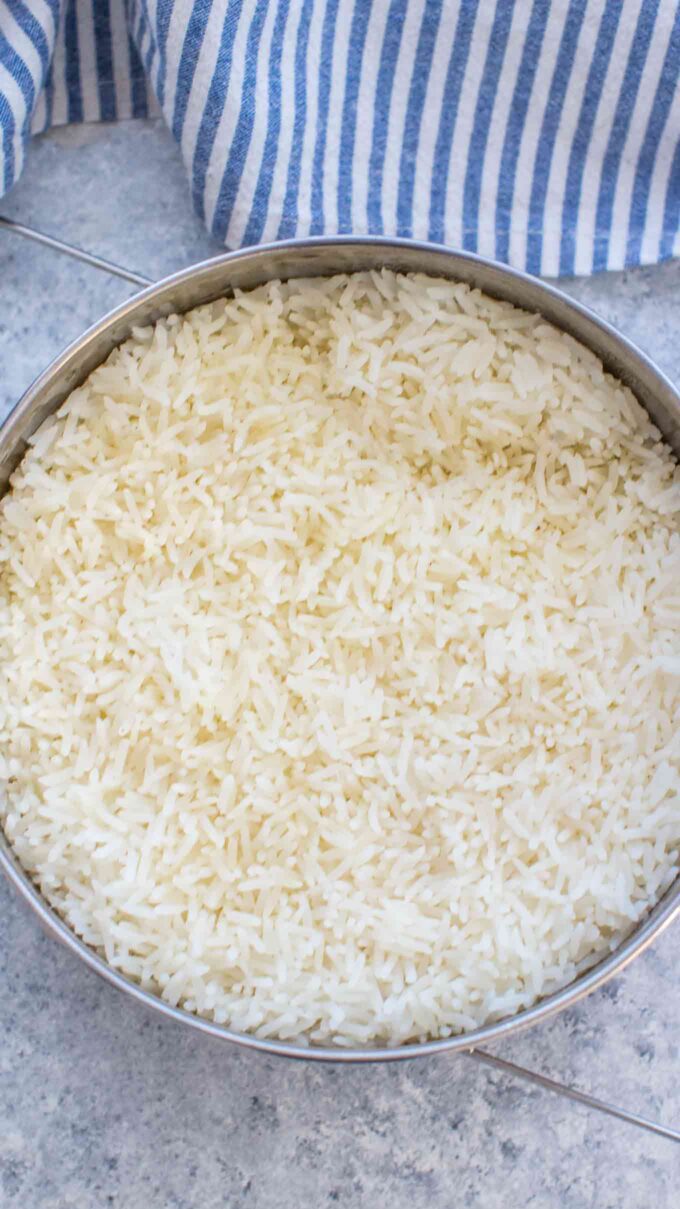 How to cook Perfect Rice in the Instant Pot?
The first step is to rinse the rice. Whether you are cooking the rice in the pressure cooker or stovetop, it is best to quickly rinse it to remove any dirt from it. Also, rinsing the rice also makes up for the small amount of moisture lost in evaporation during the cooking process. Therefore, we highly recommend this step.
Below you can find the variations of rice and their respective cooking time. Also, please watch the recipe video attached on how to quickly and easily prepare it in the pressure cooker.
White rice (including Basmati and Jasmine)
High-pressure cook time – 4-5 minutes
Rice to water ratio – 1:1
Natural Pressure Release (10 to 15 minutes)
Brown rice (including Basmati and Short Grain)
High-pressure cook time – 22-24 minutes
Rice to water ratio – 1:1
Natural Pressure Release (11 to 20 minutes)
Wild rice (including wild rice blend)
High-pressure cook time – 28-32 minutes
Rice to water ratio – 1:1
Natural Pressure Release (11 to 20 minutes)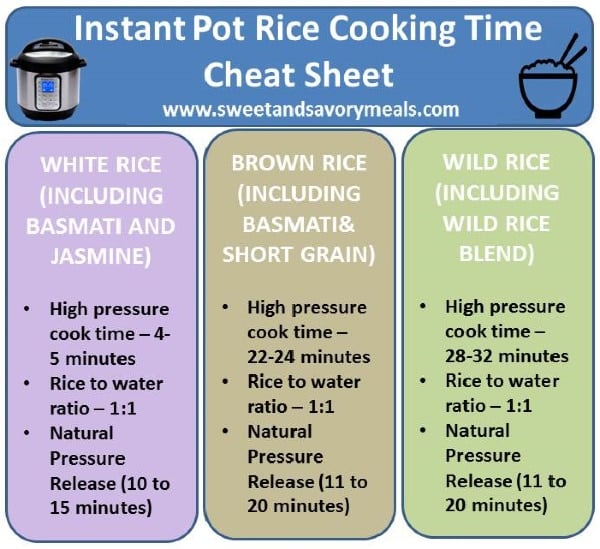 What is the best rice to water ratio for perfect Instant Pot Rice?
Fortunately, the answer is very simple and easy to remember 1 to 1. For every cup of rice, you will need 1 cup of water, it is that simple. While you might be used to using the ratio of 1 cup of rice to 1.25 cup of water on a stovetop, the ratio here is set at 1 to one. And this applies across all types of rice.
The reason is simple since the Instant Pot gives a tight seal and high pressure, no water evaporates at all. So the rice absorbs the water uniformly and cooks just perfect with a pressure cooker. The only difference will be in time, but we will discuss this in more detail below.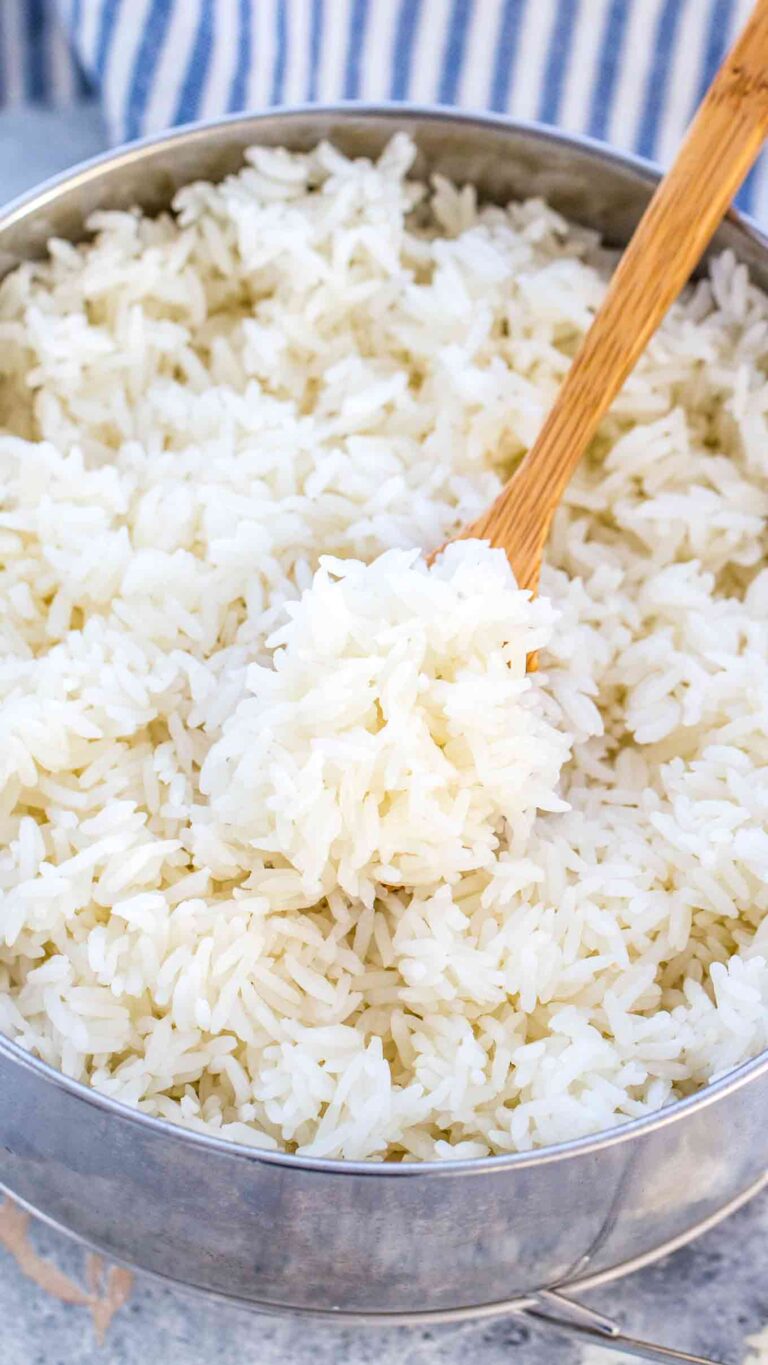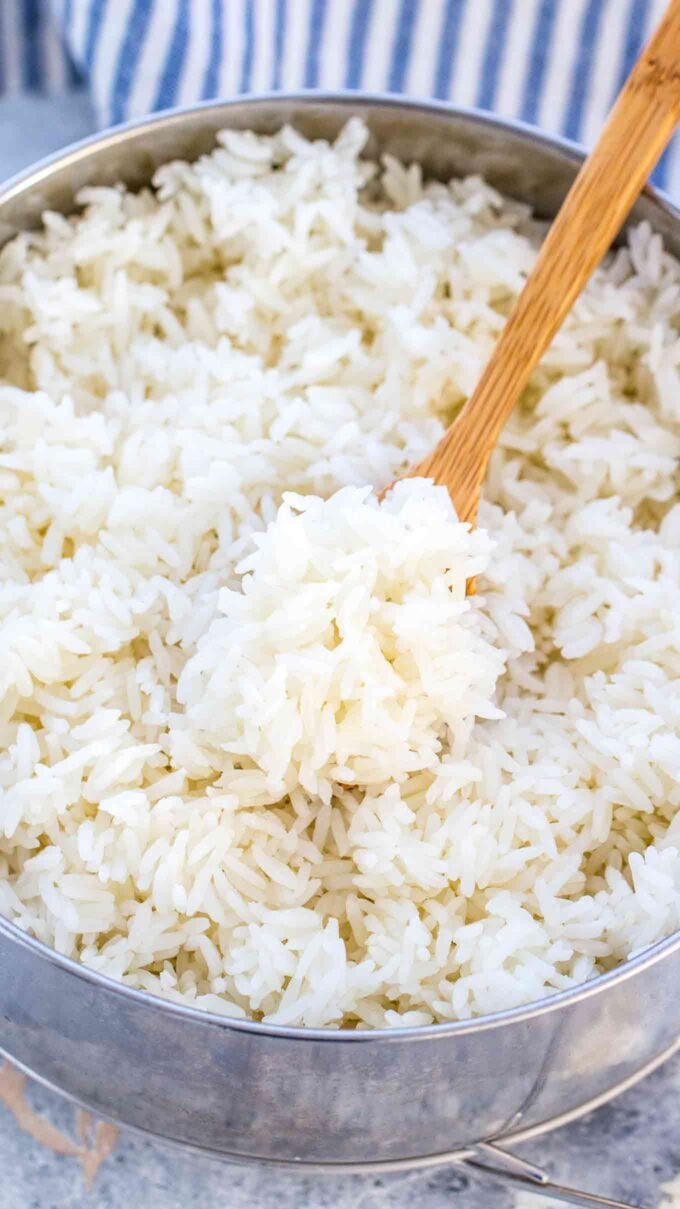 Can I cook more than 1 cup of rice in the Instant Pot?
Of course! The ratio will always remain the same. For every 1 cup of rice, you need 1 cup of water, regardless of how many cups you cook. So if you cook 3 cups of rice in the Instant Pot, you will need 3 cups of water for the perfect rice.
Can I substitute broth with water when cooking the rice in the Pressure Cooker?
The broth is a great alternative to water, and it will work perfectly in this recipe. If you want to have a deeper flavor, you could use your favorite broth instead of water. The ratio of broth to rice will remain the same 1 cup of rice to 1 cup of broth.
Does Instant Pot make good rice?
Absolutely! We found it to be much better than stovetop because it absorbs the exact amount of water it needs. Even a novice cooker will be able to make the perfect fluffy rice in it.
When cooking the rice in the pressure cooker the main trick is to use the right amount of water. Generally, you need 1 cup of water for every cup of rice. The IP does the rest, and you are pretty much guaranteed to end up with the best-cooked rice.
On the other hand, when cooking it on the stovetop, you have to account for water evaporation, and you usually need more water. Therefore, this makes it more difficult to end up with perfectly-cooked rice.
What if my rice is undercooked in the Instant Pot?
The only reason it will be hard, or undercooked in the pressure cooker is that the cooking time was set on for too short. Since the cooking time will differ for various rice types, it is wise to note that carefully. However, the water to rice ratio will not change and it will always stay at 1 to 1.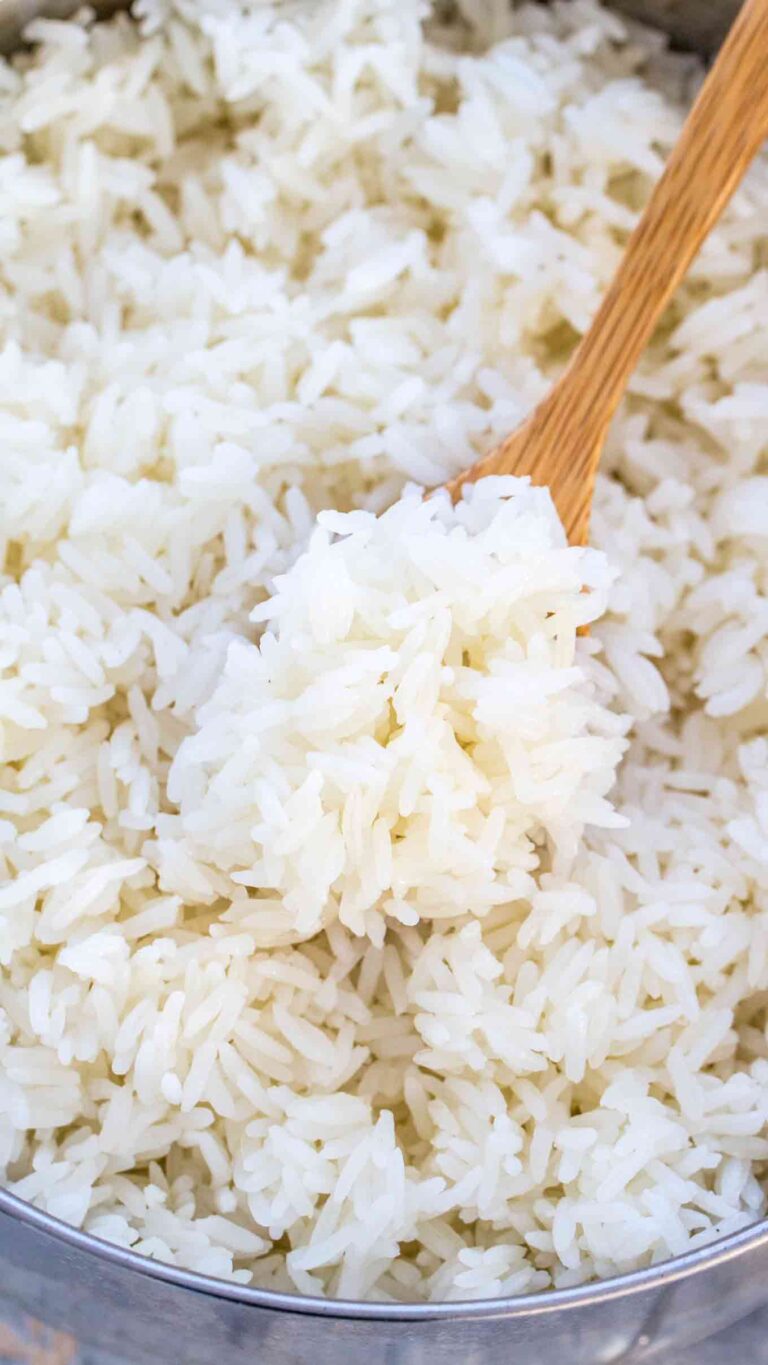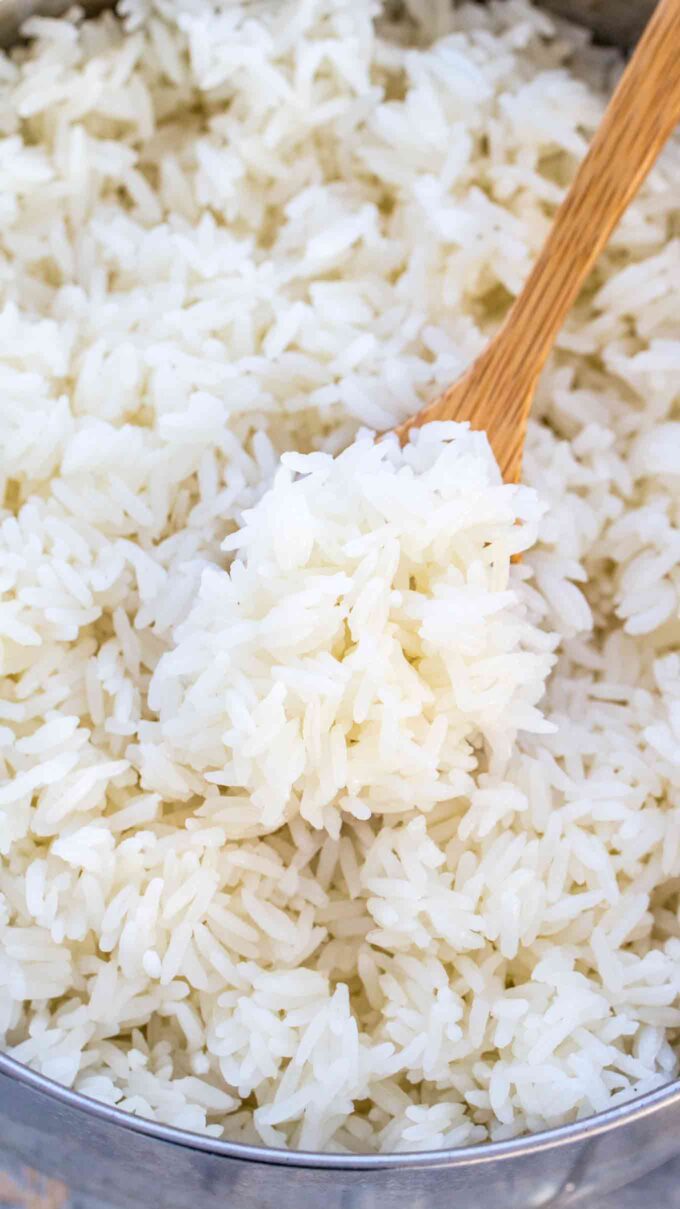 WHAT IF MY INSTANT POT RICE IS TOO MUSHY?
The only reason you might end up with mushy rice is that you have used more water than the recommended ratio of 1 to 1. Therefore, it is essential to stick to this ration. Just use the exact same container to measure both rice and water.
How to reheat the rice in the Instant Pot?
Reheating it is very simple. But first, you will need long legged trivet. We recommend getting this, especially if you plan on cooking more recipes in the pressure cooker.
Next, you will need a heat-proof container. Place the container on top of the trivet in the Instant Pot.
Finally, add a cup of water beneath the trivet (not inside the container where the rice will be placed). Add the rice to the container, put the lid on, and press steam for 5 minutes. Wait for pressure release, and you have leftover rice that tastes like freshly cooked!
WHAT IS NATURAL PRESSURE RELEASE (NPR)?
A Natural Pressure Release means that the pressure is released gradually. For a Natural Pressure Release, you click on Keep Warm and wait 10 minutes. After this, you open the valve and let any leftover pressure to release. Another option is to Turn Off/Unplug the pressure cooker, wait 10 minutes and after that open the valve.
A natural release is usually used when cooking soups, meat in a large amount of sauce, pasta or steel-cut oats. This method prevents any foam from the dish to shoot out through the valve, which can happen during a Quick Pressure Release.
More delicious Pressure Cooker recipes:
Tools Used to Make Rice in the pressure cooker:
Pressure Cooker: I love using the 6 QT version.
Long Trivet: This is one of the tools you want to have if you plan on using the IP. Also, it is quite affordable.
Rice Steamer: You can use any version, but this is a decent one, which I mostly use.
Save Recipe
How to Cook Perfect Rice in the Instant Pot
Author: Catalina Castravet
Serves: 4 servings
Prep time:

5

minutes
Cook time:

15

minutes
Total time:

15

mins
Nutrition information
Calories: 399 Carbohydrates: 73 Protein: 6 Fat: 7 Saturated Fat: 1 Cholesterol: 0 Sodium: 156 Potassium: 106 Fiber: 1 Sugar: 0 Calcium: 30 Iron: 0.7
Save Recipe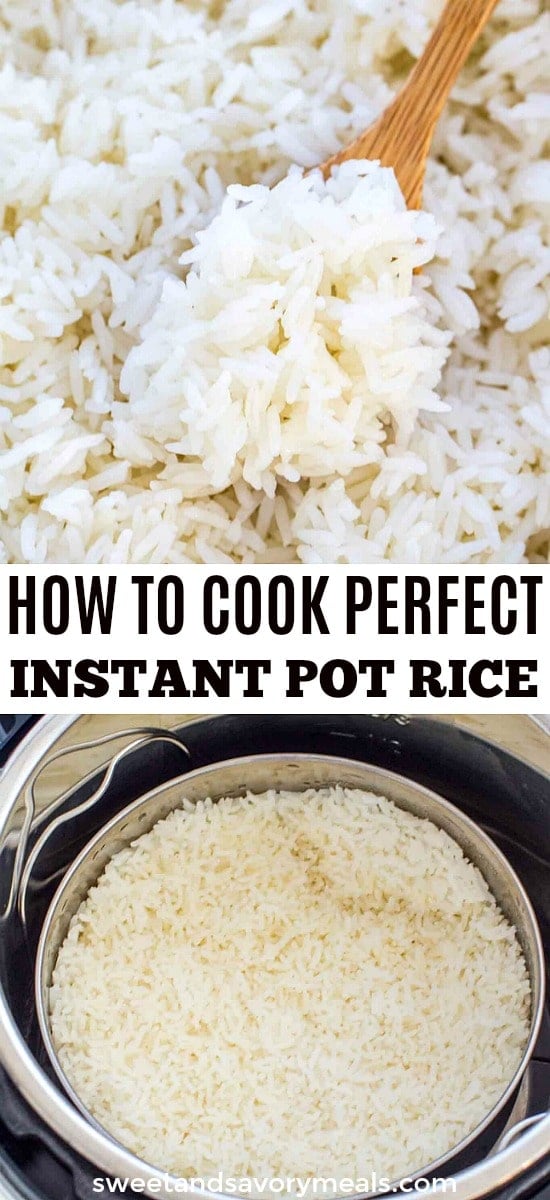 More recipes you might love