Instant Pot Pressure Cooker Pulled Pork [Video]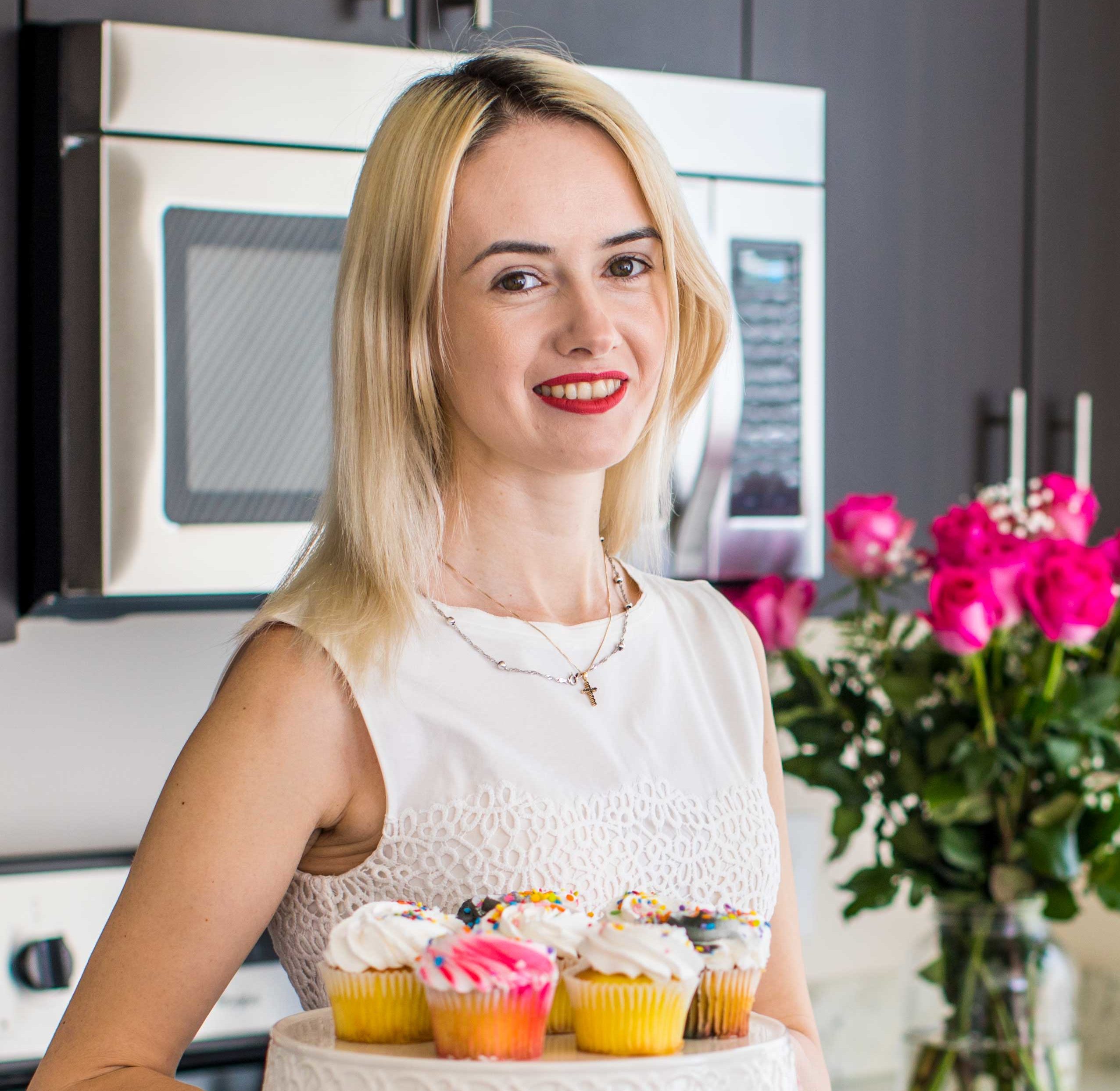 Pressure Cooker Pulled Pork is made quickly and easily in the Instant Pot. Flavored with beer and sweet barbecue sauce, this dish is the ultimate comfort food.
Instant Pot recipes are a staple around here, and among our most popular dishes are Orange Chicken, Instant Pot Ribs and Pressure Cooker Chili.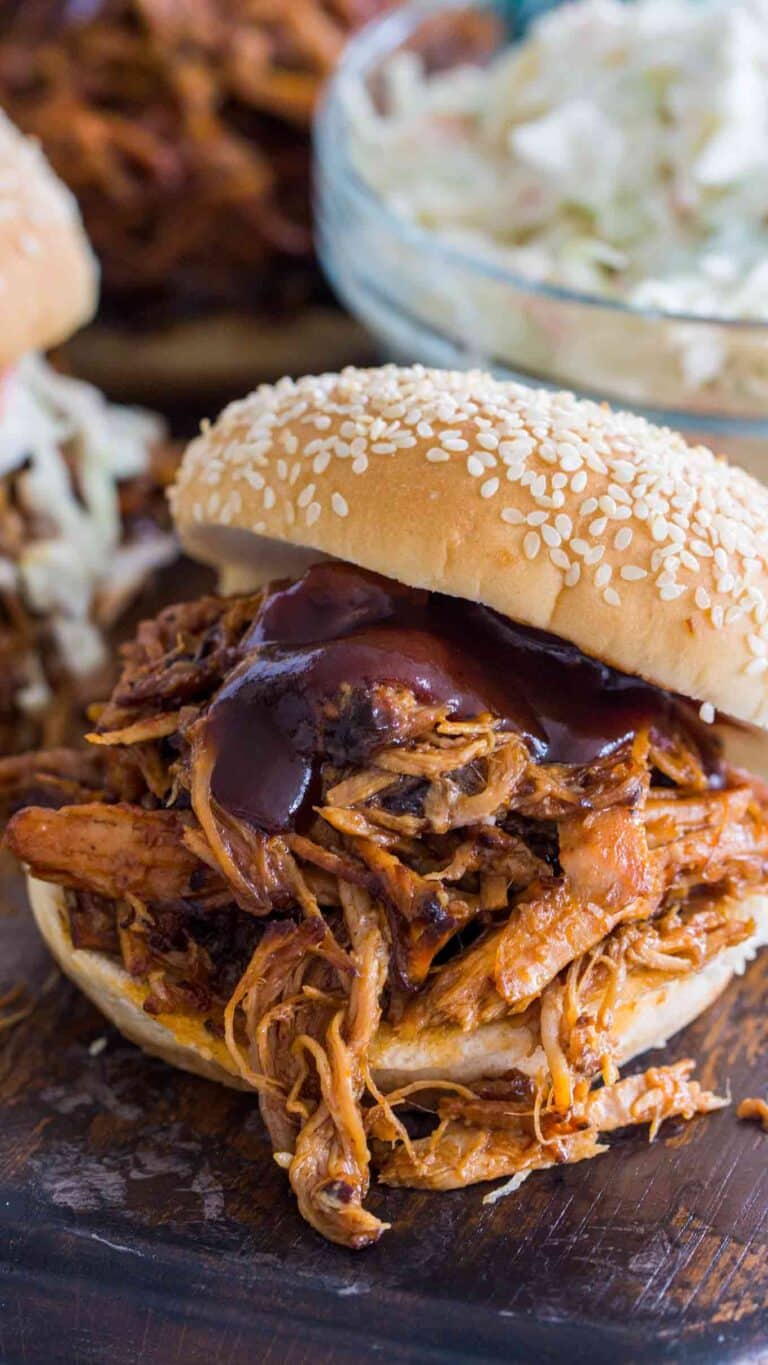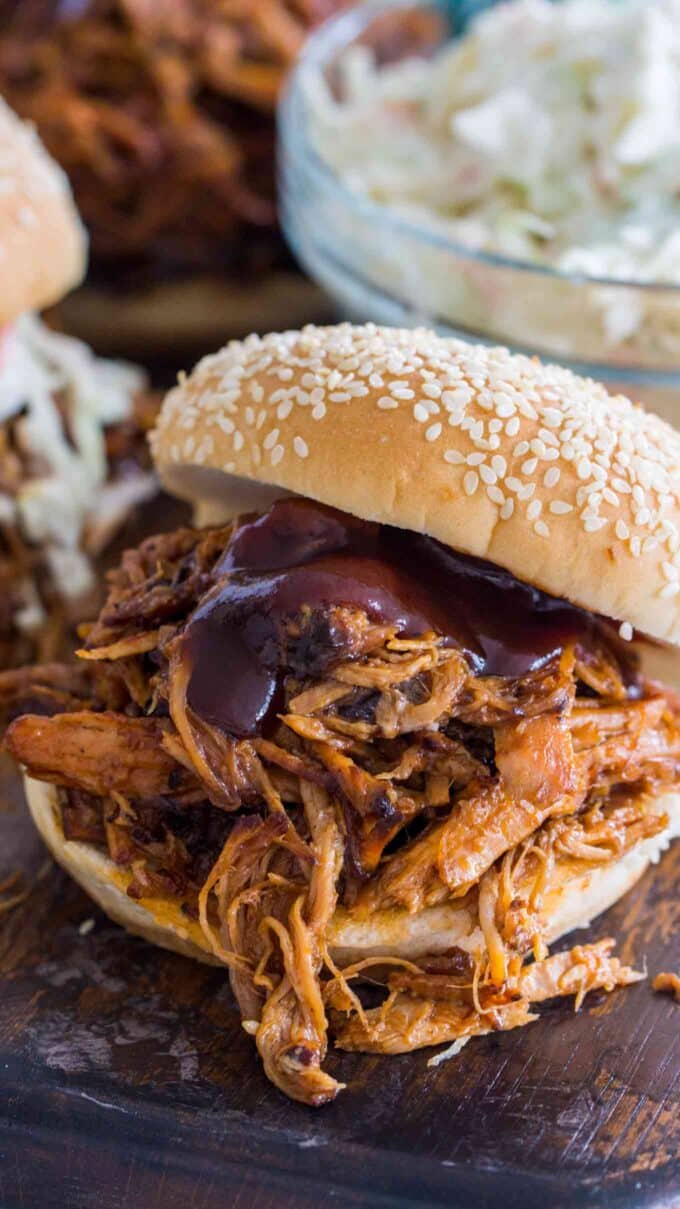 Instant Pot Pressure Cooker Pulled Pork
Pressure Cooker Pulled Pork is one of the most frequent meals I make in my Instant Pot. First, it's super easy to make, full of flavor and it can be served in so many ways. I love a juicy and tender pulled pork sandwich with coleslaw. This recipe has been perfected to be your go-to when you need a delicious pulled pork sandwich.
Seasoned with garlic, smoked paprika, liquid smoke, and chili powder, this pulled pork has the right balance of sweet, savory with just a touch of heat. So good, I just can't have only one sandwich!
What "Natural Pressure Release" means?
A Natural Pressure Release means that the pressure is released gradually. For a Natural Pressure Release, you click on Keep Warm and wait 10-15 minutes. After which you open the valve and let any leftover pressure to release. Another option is to Turn Off/Unplug the pressure cooker, wait 10-15 minutes and after that open the valve. A natural release is usually used when cooking soups, meat in a large amount of sauce, pasta or steel cut oats. This method prevents any foam from the dish to shoot out through the valve, which can happen during a Quick Pressure Release.
Follow Sweet and Savory Meals on Pinterest for more great recipes!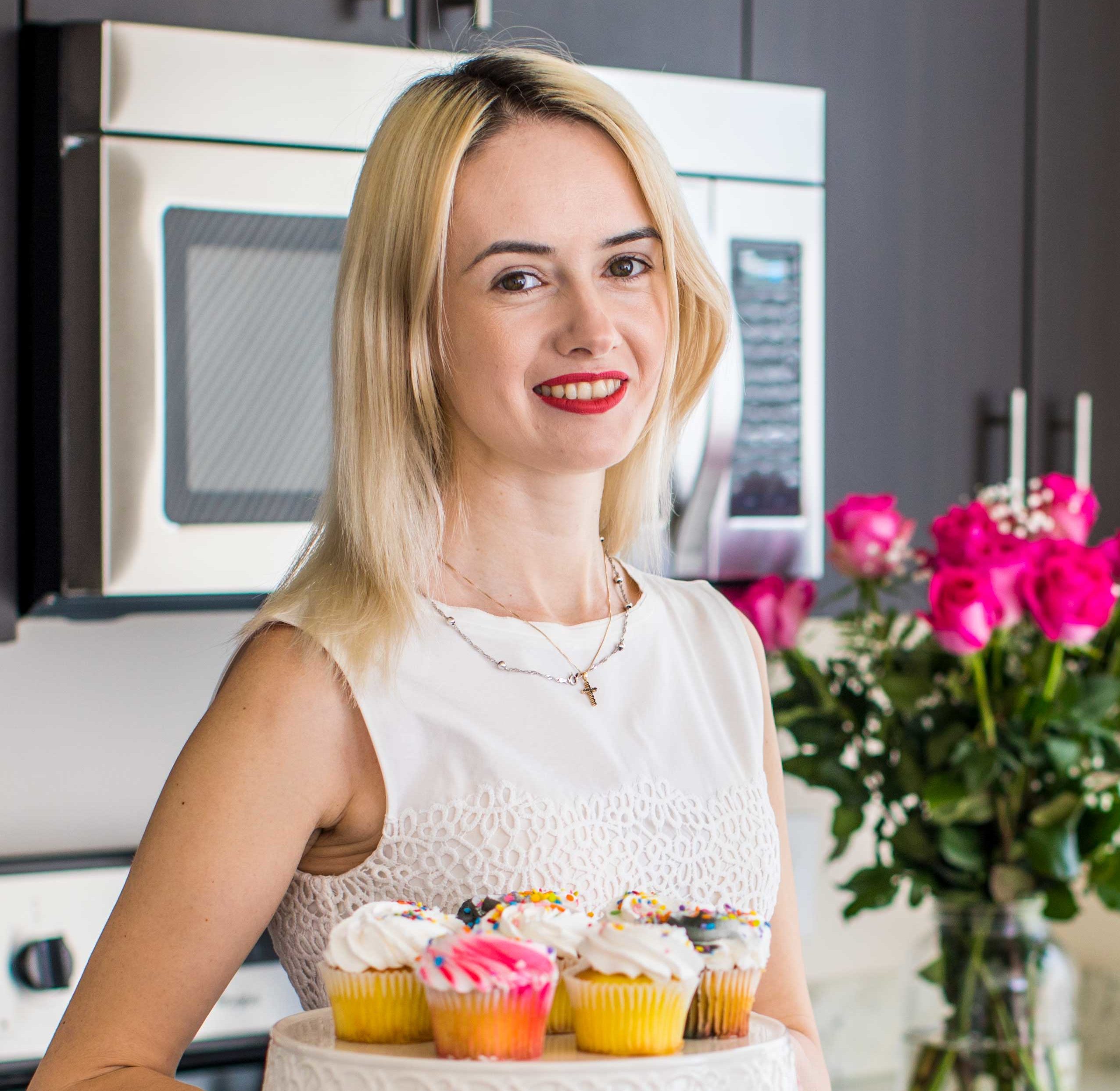 Follow us on Pinterest for more delicious recipes!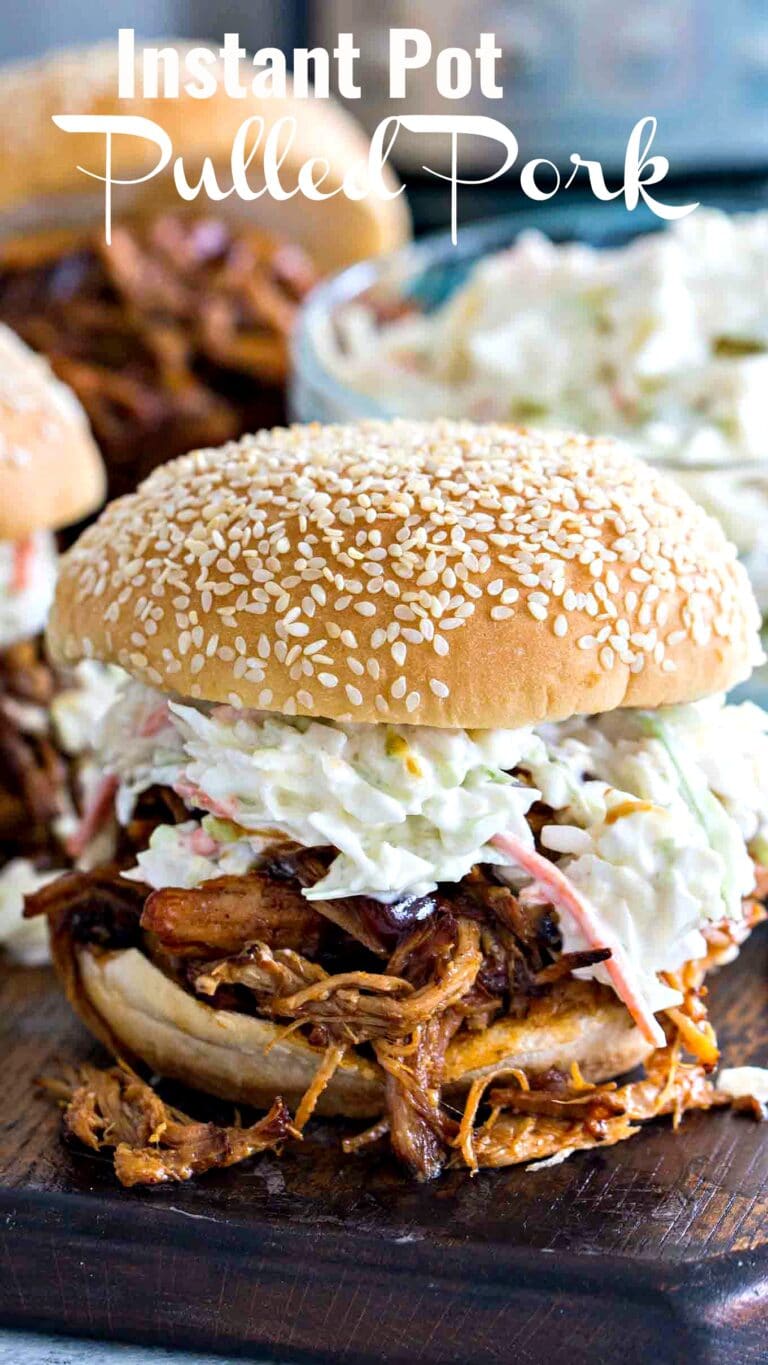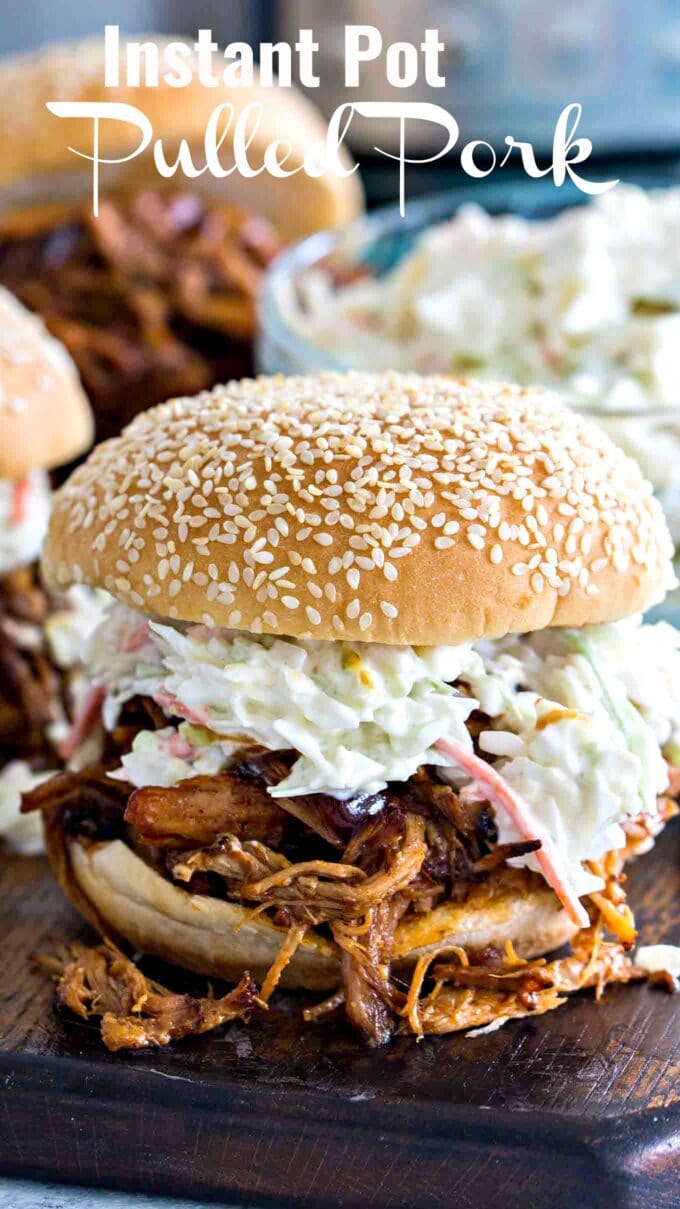 Tips to make the best Pressure Cooker Pulled Pork Recipe:
Use good quality meat, preferably organic boneless pork shoulder. I also used pork lion many times, it's not as fatty, but if you are looking for a leaner version it works. Hence, it won't be as tender and "melt in your mouth", as its a leaner cut of meat.
You don't have to brown the pork for this recipe. But for extra flavor, I recommend you brown it on each side for a few minutes. Use the Sauté function of the Instant Pot to do this.
Use your favorite barbecue sauce, I usually choose a honey-based barbecue sauce or bourbon, the latest is by far my favorite.
Molasses can be added to the pork. It gives a nice, subtle deep caramel flavor, that goes really well with the sweetness of the barbecue sauce.
I don't like using water when I cook the pork. Usually, I add beer and here again, you can use your favorite. My go-to is beer like Yuengling's.
If you don't want to use alcohol, you can replace the beer with soda. Something like Coke or Dr. Pepper works well. Water and beef broth also work nicely.
Always save some cooking liquid, and store the pulled pork in an airtight container in the fridge. I always top it with some cooking liquid to keep it moist.
Why make Pulled Pork using your Instant Pot?
This Instant Pot Pulled Pork is juicy and flavorful and if you want to add some heat just add more chili powder when you cook it, or some Sriracha sauce at the end.
Making Pulled Pork in the pressure cooker will take you only a few hours, a fraction of the time actually from what would take you to use your crockpot, oven or smoker. The pulled pork is ready to serve in under 2 hours.
It is a great alternative if you don't own a smoker or crockpot.
Perfect for an emergency situation and satisfying a pulled pork craving whenever it hits.
Dirtying one pot only, super easy to prep and clean.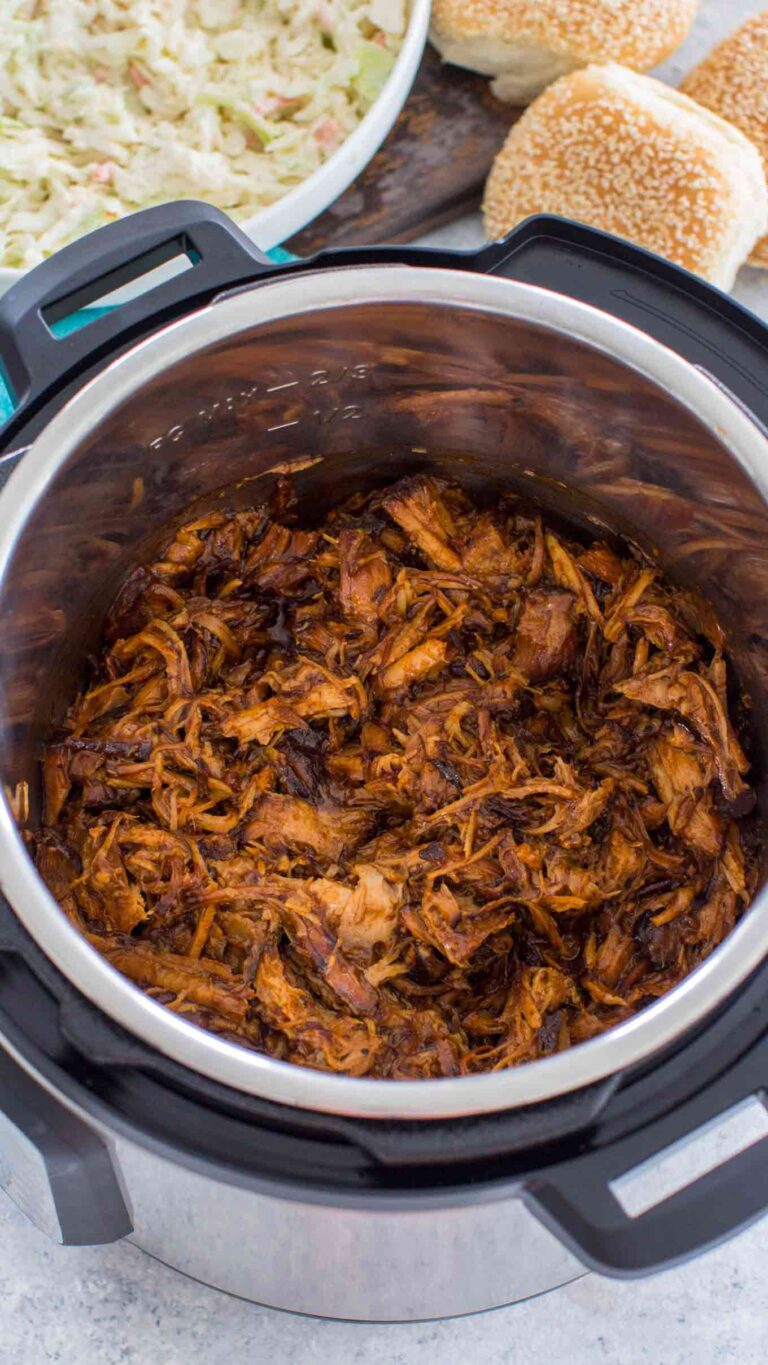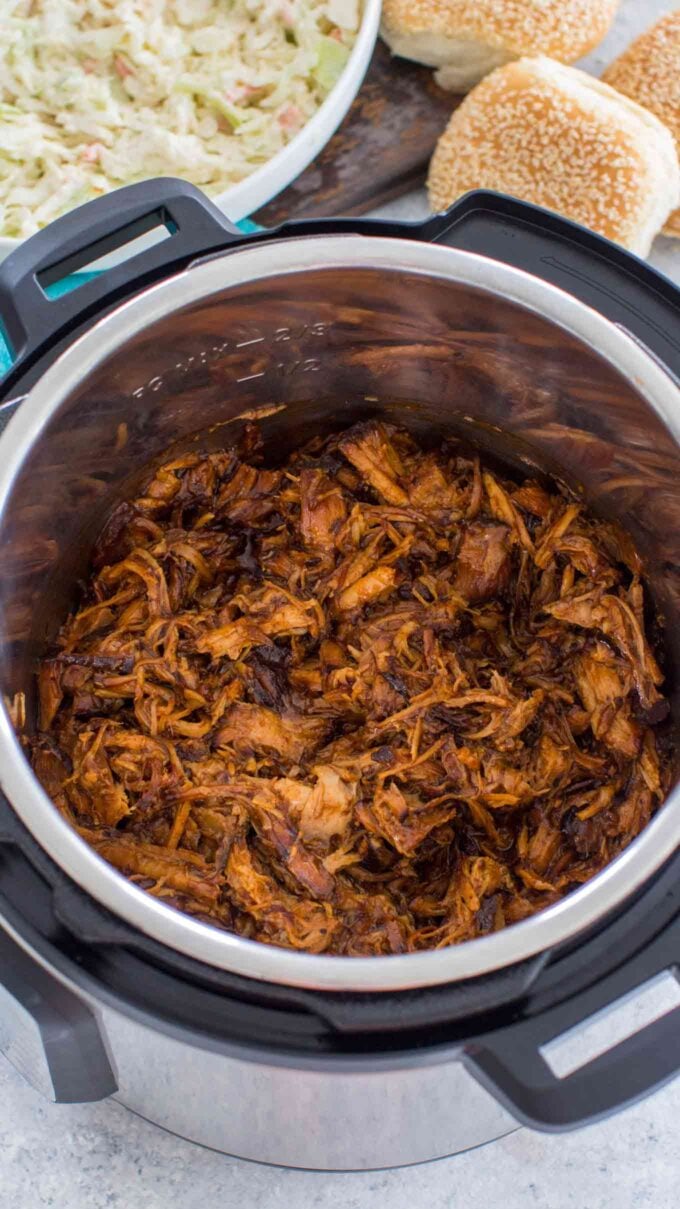 How long would pulled pork last in the fridge?
Leftover pulled pork according to the US Department of Agriculture's food safety guidelines, can be stored in the refrigerator for about 3 to 4 days if properly stored in an airtight container and at a constant temperature.
Can you freeze pulled pork?
Yes, you can. First, fully cool it off, after adding it to freezer-safe ziplock bags. Flatten the bags and freeze. If properly stored in the freezer at 0 F degrees or less, the pork will last up to 6 months, however, I prefer to store mine only for about 3 months, after that it changes its texture.
How do you heat up frozen pulled pork?
You can place it in the fridge and thaw it before heating it up, that will reduce the heating up time, but it is not mandatory.
Add the pulled pork to a large saucepan over medium heat, and heat it up, stirring occasionally, if needed add more bbq sauce or scoop up extra liquid if there is too much. Stir well to combine to make sure it heats up uniformly.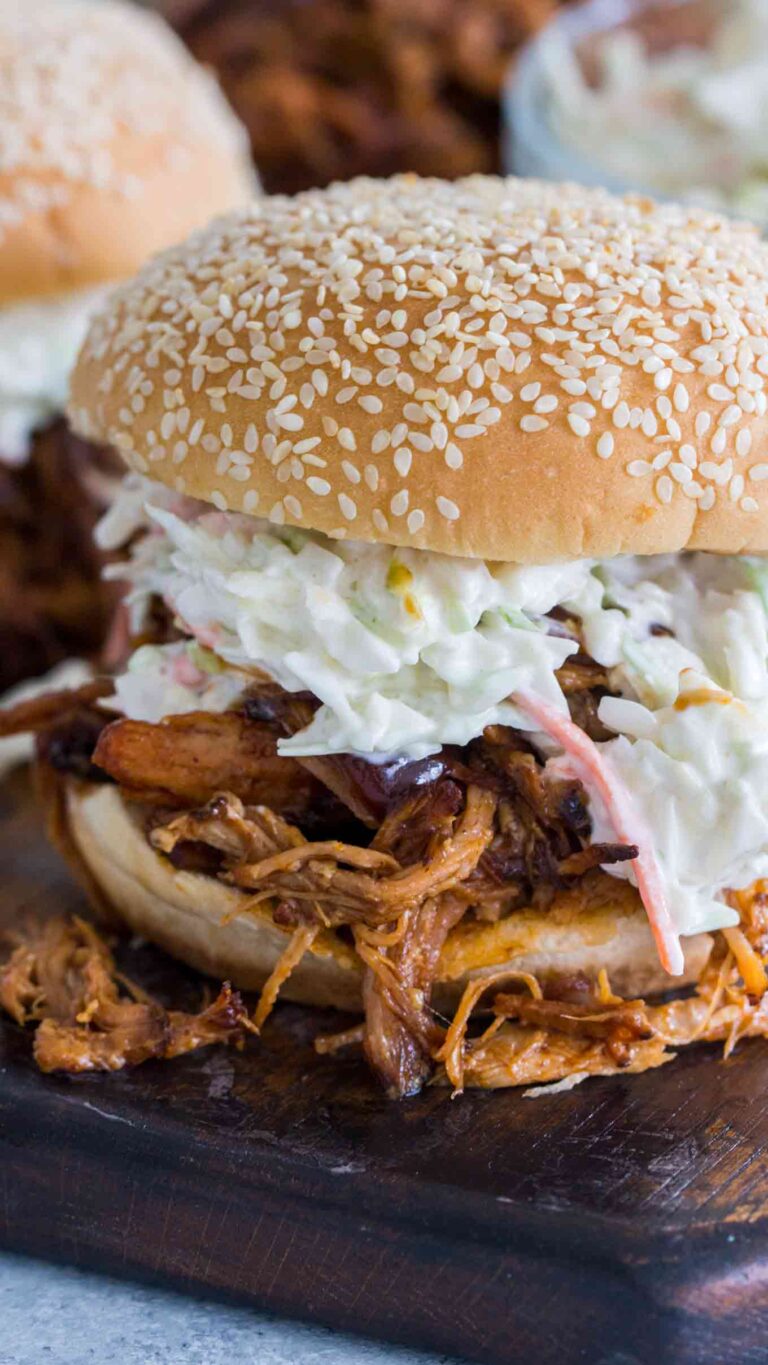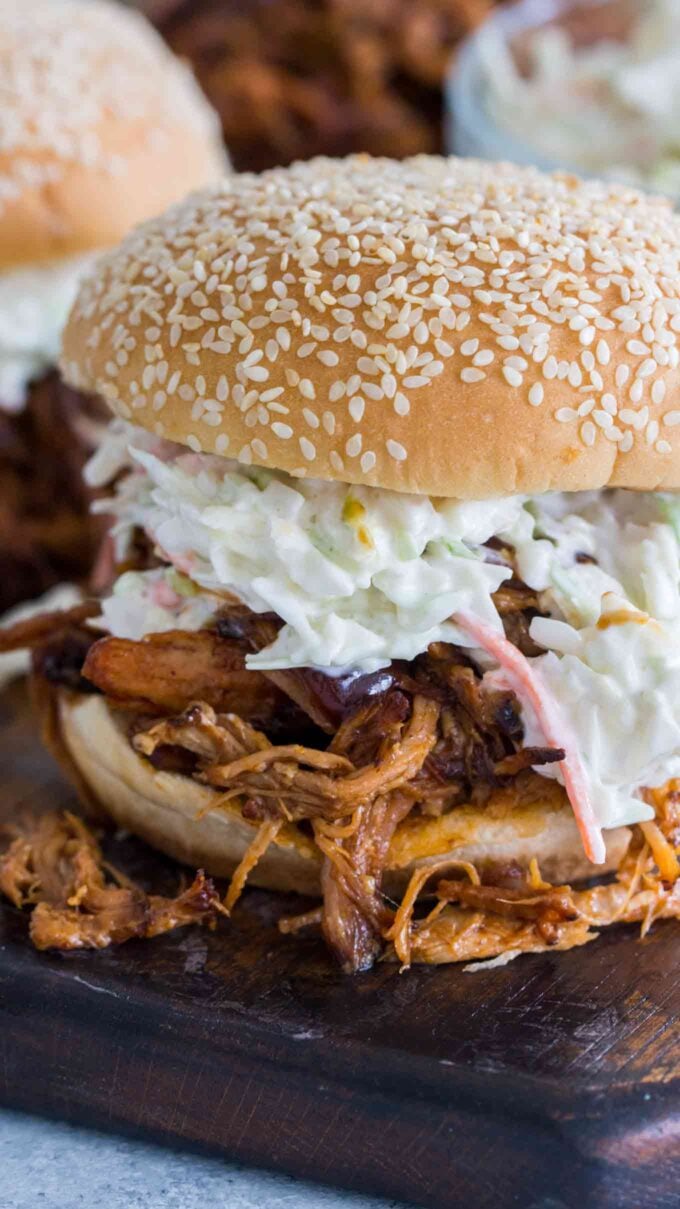 Tools/Ingredients I used to make this Pressure Cooker Pulled Pork Recipe:
Watch Video for Pulled Pork Recipe:
Save Recipe
Instant Pot Pressure Cooker Pulled Pork
Author: Catalina Castravet
Serves: 6 servings
Prep time:

10

minutes
Cook time:

1

hour

10

minutes
Total time:

1

hr

40

mins
Ingredients
3-4 lbs. boneless pork shoulder (cut into 3-4 pieces)
Sauce for Pressure Cooking:
2 cups barbecue sauce
1 1/2 cups beer of choice (Coke, Dr. Pepper or water/ beef broth)
1/4 cup apple cider vinegar
1/4 cup molasses
1/3 cup brown sugar
1 tablespoon liquid smoke
1 tablespoon minced garlic
1 tablespoon onion powder
1 teaspoon smoked paprika
1 teaspoon chili powder (use more for a spicier pulled pork)
1 teaspoon ground thyme
1 teaspoon ground mustard
1/4 teaspoon ground cinnamon
After Pressure Cooking:
1 cup barbecue sauce
1/2 leftover cooking sauce
Serving:
Coleslaw
6 Sesame seed buns
Instructions
Combine all the Sauce ingredients in a large bowl and stir well to fully combine.

Add the pork pieces to the Instant Pot and pour the sauce on top of them.

Lock the lid, make sure the valve points to sealed. Select High Pressure and cook for 60 minutes. When the pork is done cooking and you hear the beeping sound, do a 10-20 min natural pressure release. Release manually the remaining pressure and carefully remove the lid.

Gently remove the pork from the pressure cooker, add it to a large, dip dish and shred it using two forks.

Strain the cooking liquid, and reserve about 2 cups.

Select Sauté and add the shredded pork back to the cooking pot, add the remaining 1 cup of barbecue sauce and ½ cup of the cooking liquid. Stir to combine and bring to a simmer, stirring and tossing frequently. If needed add another ½ cup of cooking liquid.

Serve pulled pork immediately on buns, if desired top with coleslaw and more barbecue sauce.

Store in the refrigerator the remaining 1 cup of cooking liquid, you can use it to reheat the pulled pork, in case it needs more liquid.

Store pulled pork in an airtight container in the refrigerator for 3-4 days.
0 Calories: 767 Carbohydrates: 105 Protein: 56 Fat: 10 Saturated Fat: 2 Cholesterol: 136 Sodium: 1827 Potassium: 1510 Fiber: 2 Sugar: 72 Vitamin A: 585 Vitamin C: 2.1 Calcium: 188 Iron: 5.5
Save Recipe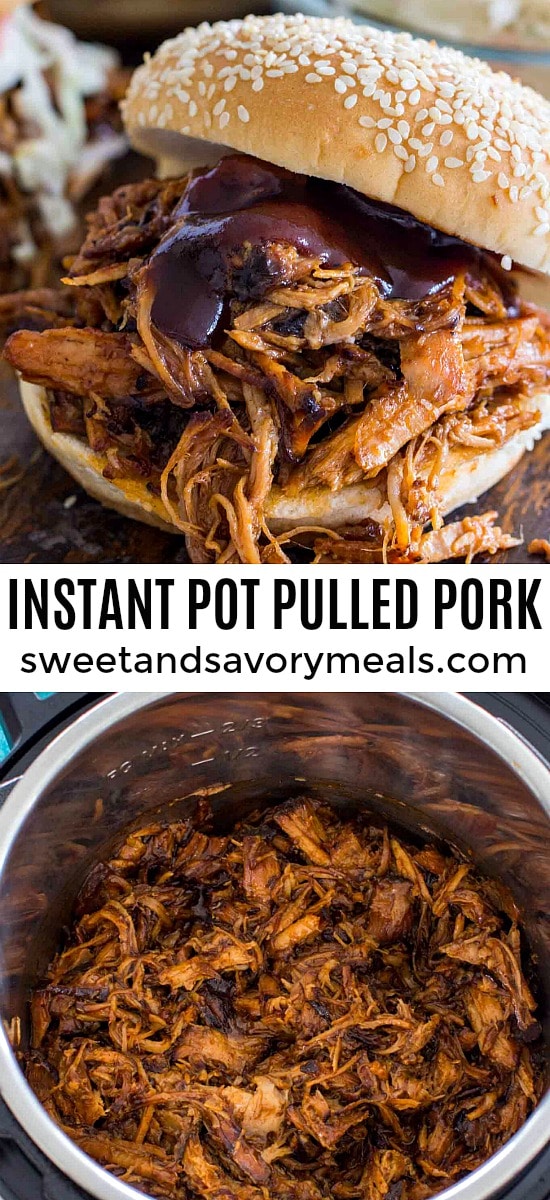 More recipes you might love