Creamy Instant Pot Mac and Cheese [Video]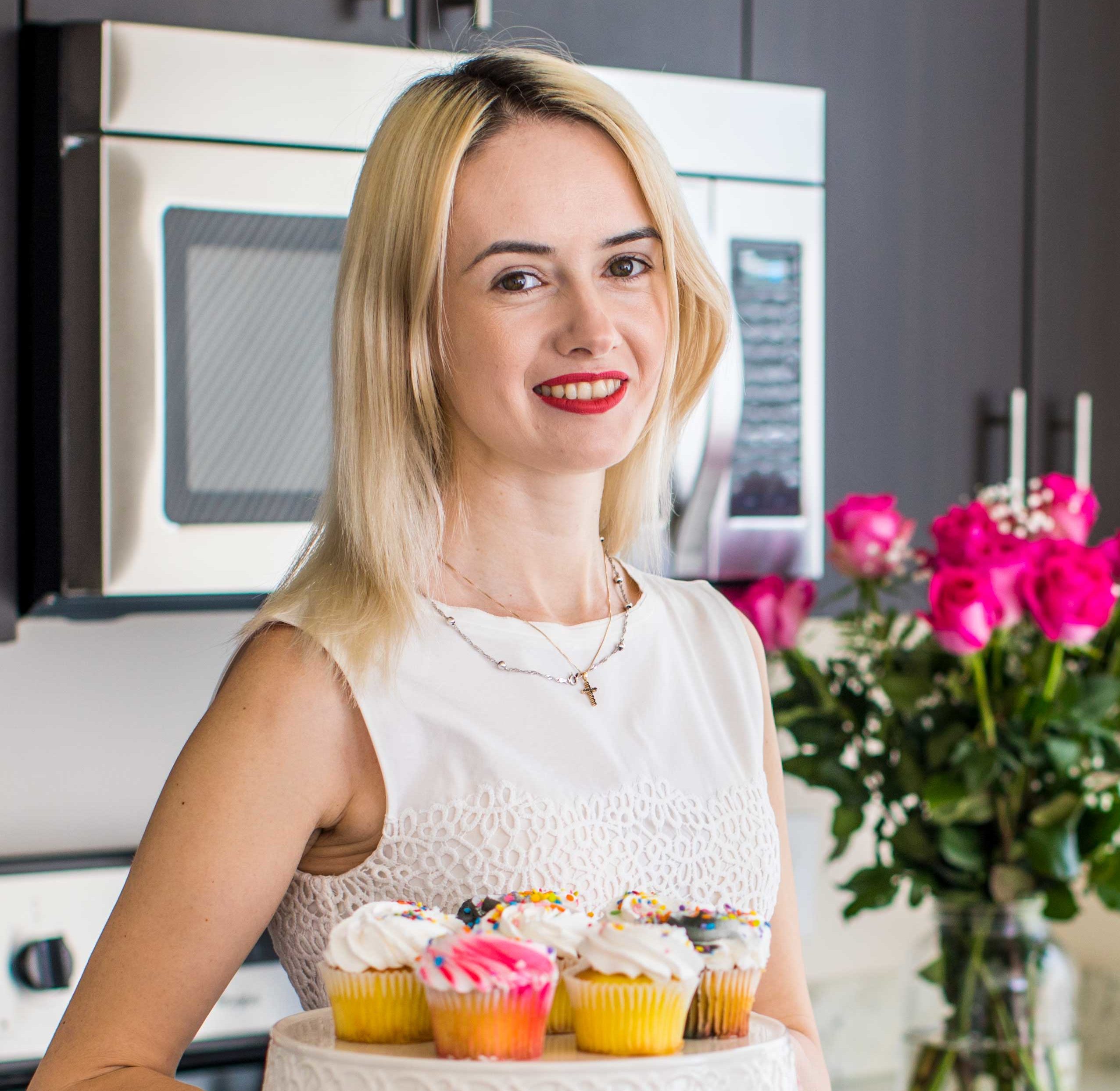 Creamy Instant Pot Mac and Cheese is the easiest dish to make, yet the most delicious! Made entirely using the pressure cooker, and ready in under 30 minutes for a quick and delicious dinner.
We love making easy and comfort pasta dishes in the Instant Pot. Among our most popular once are Tuscan Chicken Pasta, Chicken Pot Pie Pasta, and Philly Cheesesteak Pasta.
The Best Instant Pot Mac and Cheese
This Creamy Instant Pot Mac and Cheese is the perfect version that delivers truly rich, creamy, and a comforting dish. After making the most amazing baked Mac and Cheese Casserole, I decided to replicate the highly popular dish in the Instant Pot. Using the pressure cooker saves time, effort, and it's very convenient. You literally dump everything in the pot and turn it on for 5 minutes. The Instant Pot Mac and Cheese will quickly become your favorite easy to make the recipe, that will satisfy both kids and adults alike.
The key to creamy and delicious Mac and Cheese is using a combination of different cheeses, plus milk and butter. This way, all you have to do is cook the pasta with seasonings in the Instant Pot, let off the steam, and then stir in the rest of the ingredients. The heat of the pasta is enough to melt the cheeses and cream together into a perfect, creamy sauce in no time.
Follow us on Pinterest for more delicious recipes!
HOW DO YOU MAKE CREAMY INSTANT POT MAC AND CHEESE
This is one simple and easy recipe to make, and ready in no time. For exact ingredients measures, please follow the recipe card below. Also, I have attached a short ste-by-step video to guide you through the cooking process. Below are the quick steps to make it:
Start with Elbow macaroni, water, butter, and seasoning.
After that, set the High Pressure on 5 minutes.
Then, add the milk, and heavy cream.
Next, add in the cheeses and simply stir.
The result is a rich, cheesy, and creamy, saucy macaroni.
WHAT IS THE BEST CHEESE TO USE FOR MAC AND CHEESE?
This totally depends on your taste and preference. Any good quality melting cheese will perfectly work for this dish. A combination of cheddar, Parmesan is what I usually use. Similarly, a sharp white cheddar cheese, mozzarella, Monterrey, or Asiago will produce a smooth, rich and creamy sauce.
WHAT SHOULD I SERVE WITH MAC AND CHEESE?
This dish is very versatile, and can be served as it is, or with various pairings. Some suggestions would be:
HOW TO FREEZE CREAMY MAC AND CHEESE?
First, make sure the dish is fully chilled before freezing.
To freeze, transfer the mixture to a buttered 9-by-13-inch freezer-to-oven baking dish.
Then, cover tightly with aluminum foil.
Freeze for up to 3 months. Bake, frozen and covered with foil, at 350°F, for 1 hour.
Creamy Instant Pot Mac and Cheese Recipe Tips
This meal can be made with your preferred type of smaller pasta. I like to use Elbow pasta for this dish.
Additionally, use quality cheese. If you want a truly creamy texture, it is best not to use pre-shredded cheese. Take the extra few minutes and shred your own cheese.
Also, feel free to swap cheeses for a combination of whatever you have on hand. Such cheeses as Asiago, Gouda, smoked Cheddar, Monterrey, will work just as well.
Instant Pot – I have the 6 quarts one. It makes weeknight meals so much easier.
Watch Recipe Video:
Save Recipe
Easy Instant Pot Mac and Cheese
Author: Catalina Castravet
Serves: 6 servings
Prep time:

5

minutes
Cook time:

5

minutes
Total time:

10

mins
Ingredients
Cook the Pasta:
1 lb elbow macaroni (dry)
4 tablespoons butter (unsalted)
4 1/2 cups cups water
1 teaspoon dry mustard
1/2 teaspoon thyme
1/4 teaspoon ground black pepper
1/4 teaspoon kosher salt
1/2 teaspoon garlic powder
1/4 teaspoon red pepper flakes (optional)
Cheese:
4 oz cream cheese (softened and cubed)
1 cup milk (warm)
1/2 cup heavy whipping cream (warm)
2-3 cups cheddar cheese (shredded)
1 cup parmesan (shredded)
Garnish:
10 slices thick cut cooked bacon (optional)
Instructions
Add all the ingredients from the "Cook the Pasta" list to the pot. Stir to combine.

Cover and seal the lid. Make sure the valve points to Sealed. Adjust time to 5 minutes on High Pressure.
Once Instant Pot beeps to show that it's done, wait 5 minutes and after that do a quick release, by changing the position of the valve to Vent. Carefully remove cover and stir.

With the pressure cooker on Warm, add the cream cheese, warm milk, warm cream, 2 cups of cheddar cheese and parmesan cheese until fully melted. If you want, stir in the remaining 1 cup of shredded cheddar cheese.

If the sauce is too thick you can stir in more warm milk.
Turn off Instant Pot.
If desired, top Mac and cheese with cooked bacon before serving.
Calories: 552 Carbohydrates: 62 Protein: 28 Fat: 20 Saturated Fat: 8 Cholesterol: 34 Sodium: 803 Potassium: 338 Fiber: 2 Sugar: 6 Vitamin A: 775 Vitamin C: 0.2 Calcium: 471 Iron: 1.3
Save Recipe
More recipes you might love