Homemade Barbecue Sauce [Video]
Homemade Barbecue Sauce is sweet, salty, spicy, and tangy all at the same time! Learn this easy recipe and you will never have to buy a bottle of it ever again!
If you are looking at this recipe, then, you may have been wanting some grilled steak, grilled chicken wings, and pulled pork to prepare. You have come to the right place as I will now divulge my BEST homemade BBQ sauce recipe!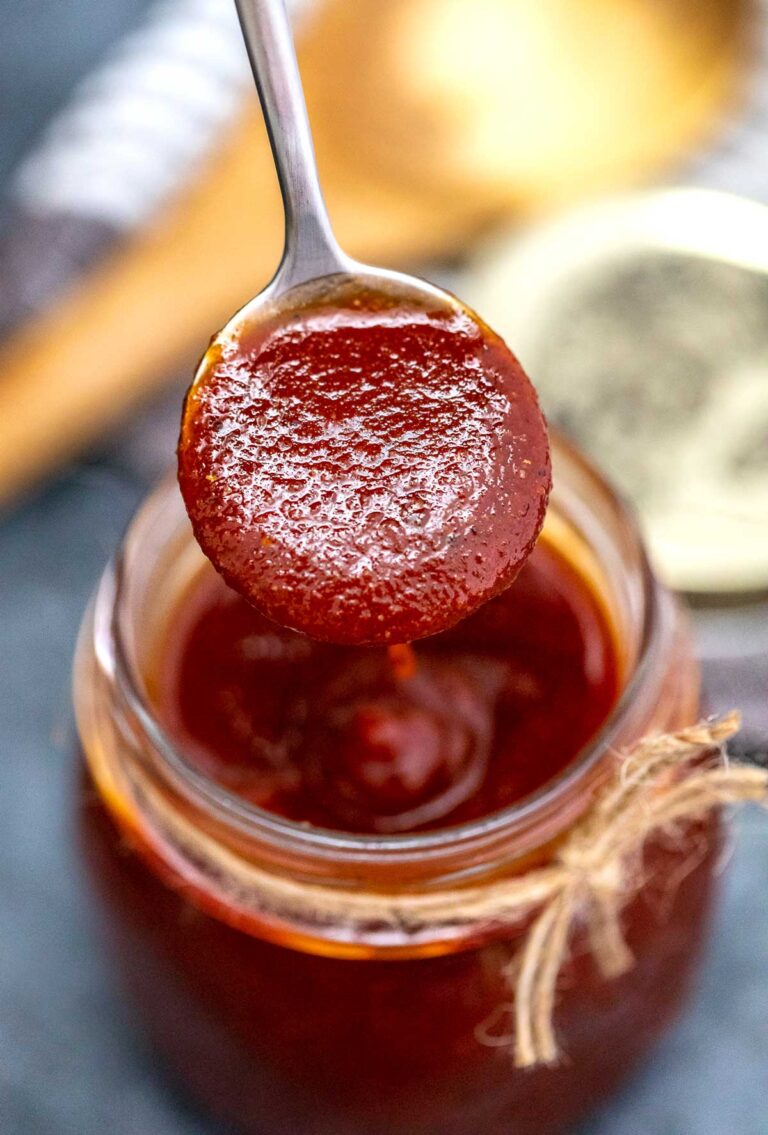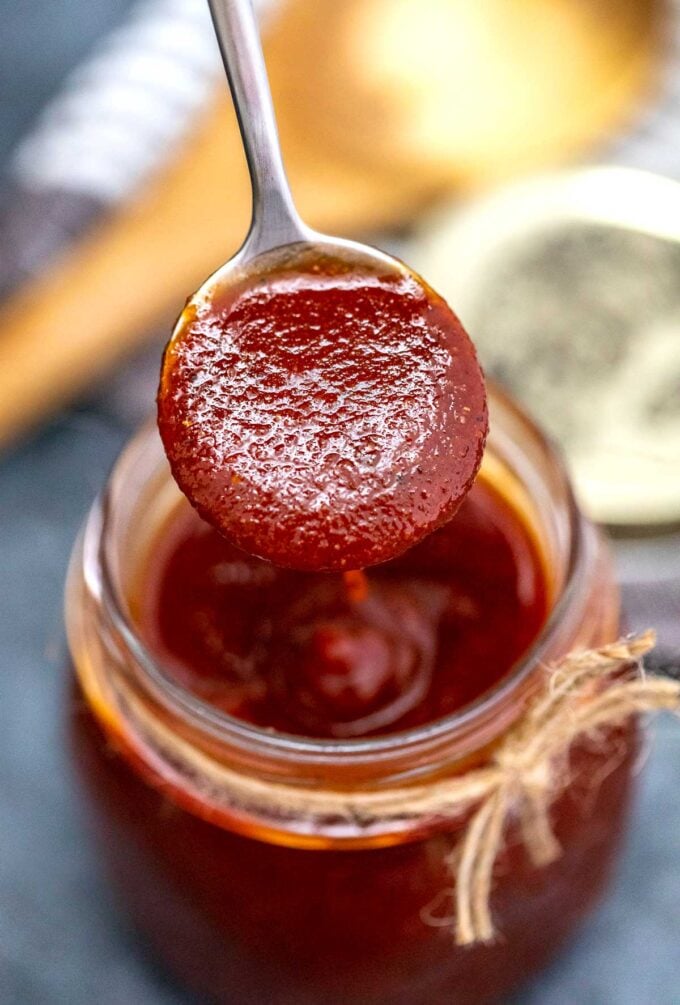 Homemade Barbecue Sauce Recipe
This BBQ Sauce recipe is something that I learned to make on my own since my family loves anything that has something to deal with it, may it be anything grilled or fried, or even in sandwiches. It is quite versatile, and any home-cook needs to know how to prepare it, since it is useful in a lot of recipes.
I used to buy bottles of it and ended up adding more of my favorite ingredients because I was looking for a certain taste that I was not able to find in the store-bought versions.
I guess it highly depends on how my main dish tastes, too. If the meat is already salty as it is, I want my dip to be more on the tangy and sweet side for a nice balance. And if I am offering this to kids, I tend to cut back on the spiciness and make it sweeter.
I am laying the foundation in this recipe, the basic one that pairs best with most dishes. So, feel free to add more of a certain ingredient or cut back on another if you feel like it until you find your sweet spot. Besides, making it is highly personal that's why there are many versions in various places. Enjoy!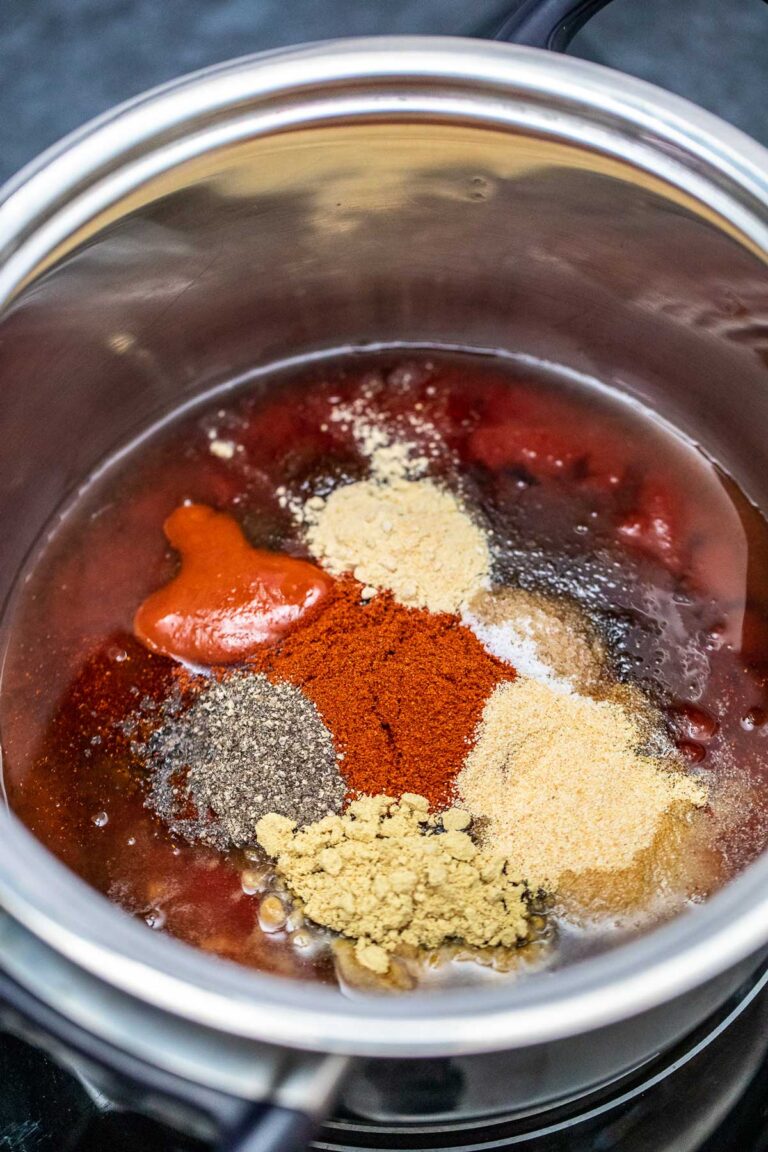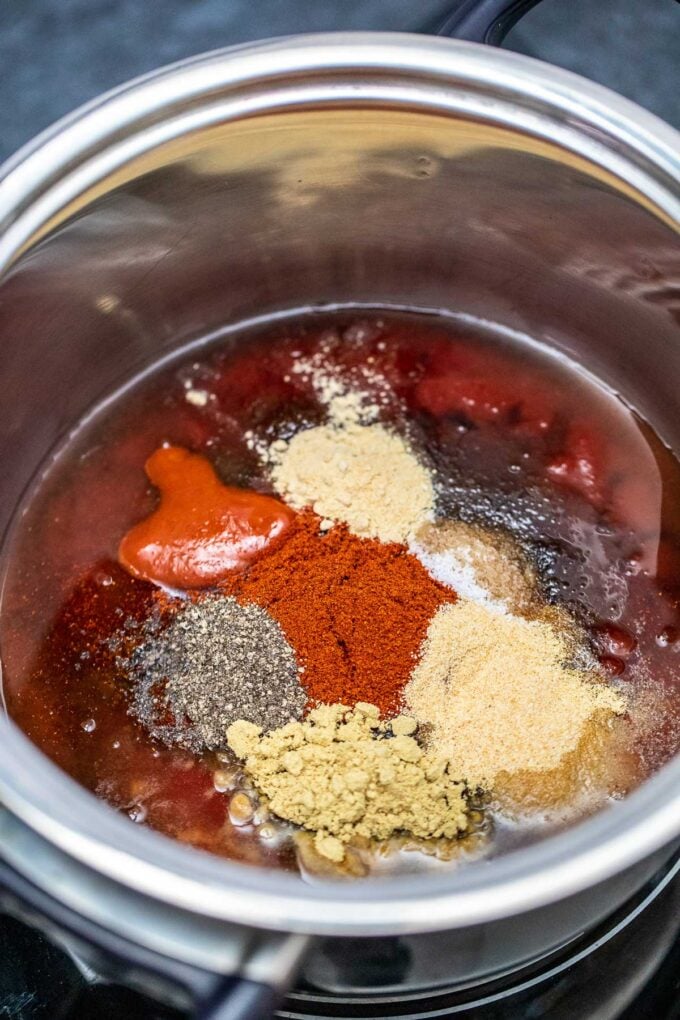 What is the barbecue sauce made of?
Tangy: The tangy ingredients are the ketchup, which is also the base, and apple cider vinegar.
Sweet: Add brown sugar and either honey or maple syrup.
Spicy: Hot sauce is the main contributing ingredient for the spicy flavor. Adding pepper also adds another dimension for the spiciness.
Salty: We also add salt to it. Also, Worcestershire sauce gives off a slight saltiness, but it is also sweet and a bit tangy.
Savory: The mustard, smoked paprika, garlic powder, and onion powder all contribute to make it savory. The smokiness makes it pair well with any BBQ dish.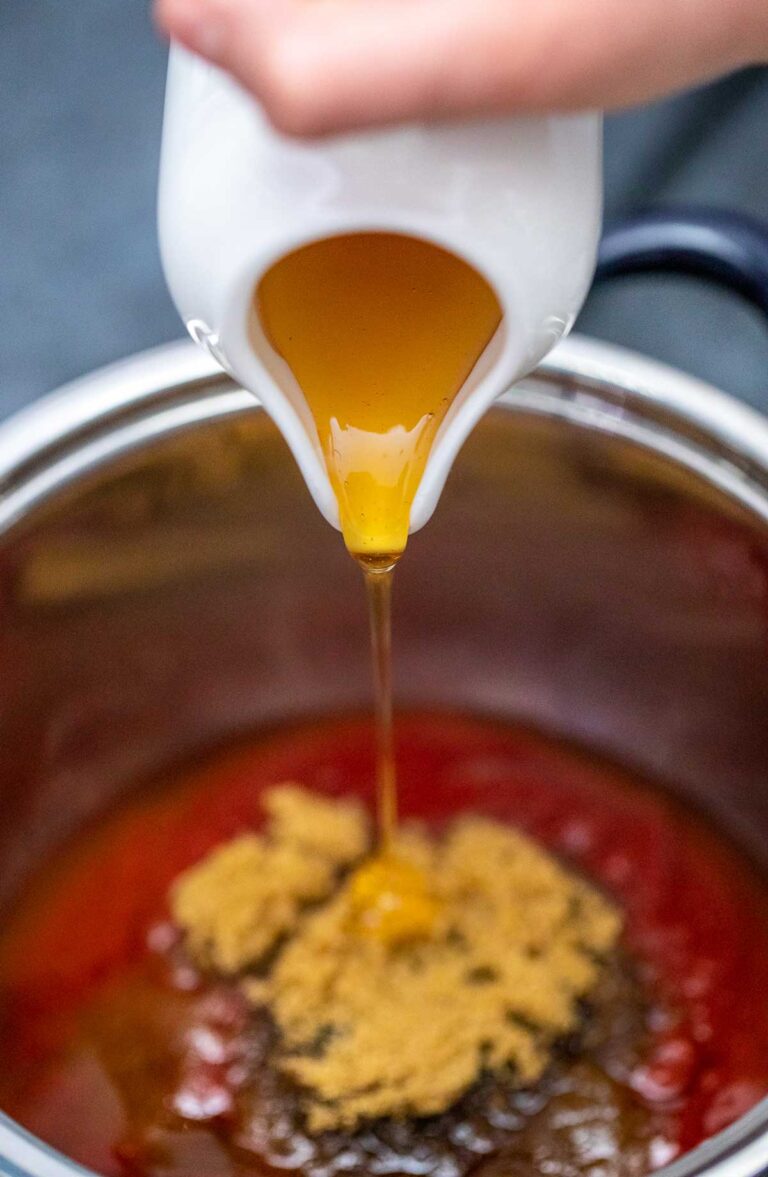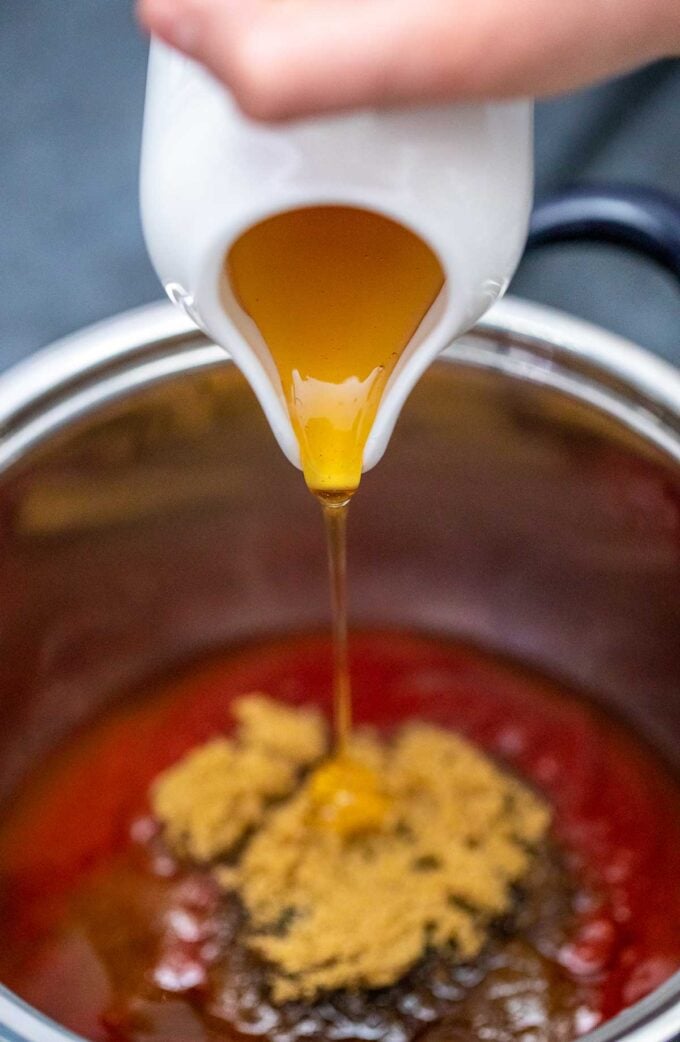 How do you make the best barbecue sauce?
Stir: In a pan over medium-low heat, mix all the ingredients.
Simmer: Allow the mixture to thicken by simmering for about 8 to 10 minutes.
Store: Once thickened, you may then transfer it to an airtight container.
Can you make it in advance?
Yes! It can stay in the refrigerator for up to a week or in the freezer for 3 months. So, you can make this ahead of your party or whatnot and not bother with it on the day itself. Make sure you keep it in a closed airtight container.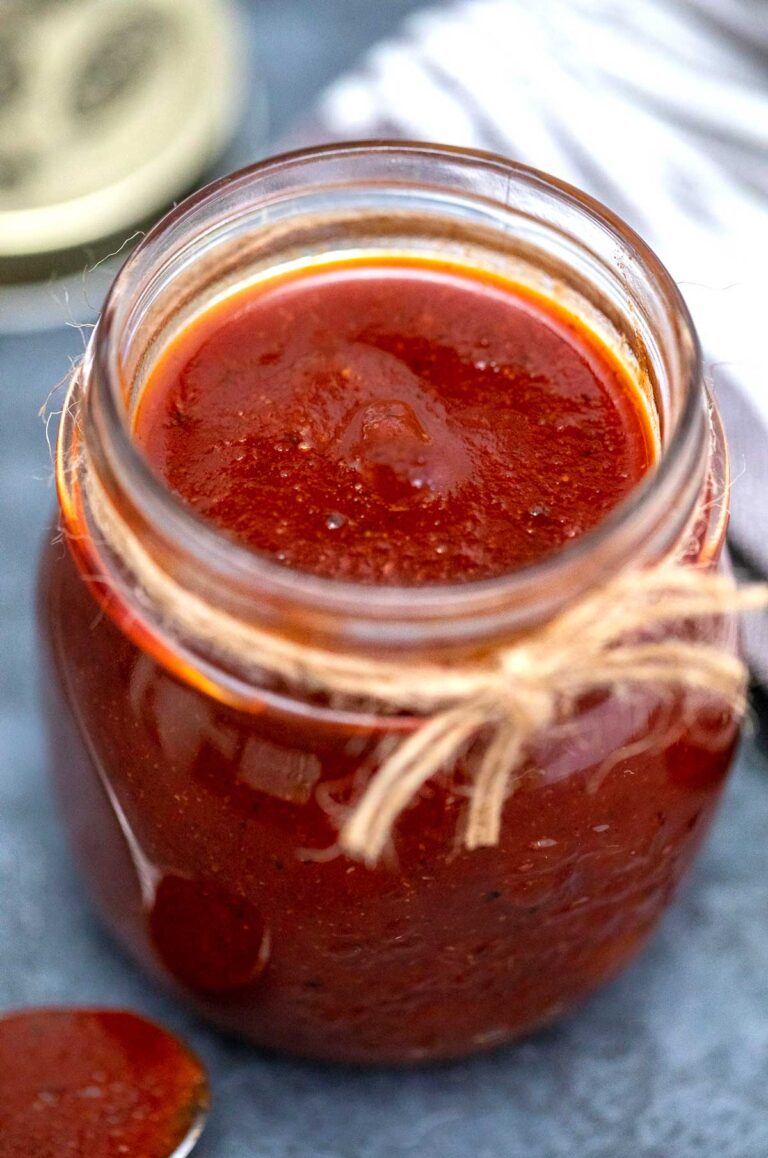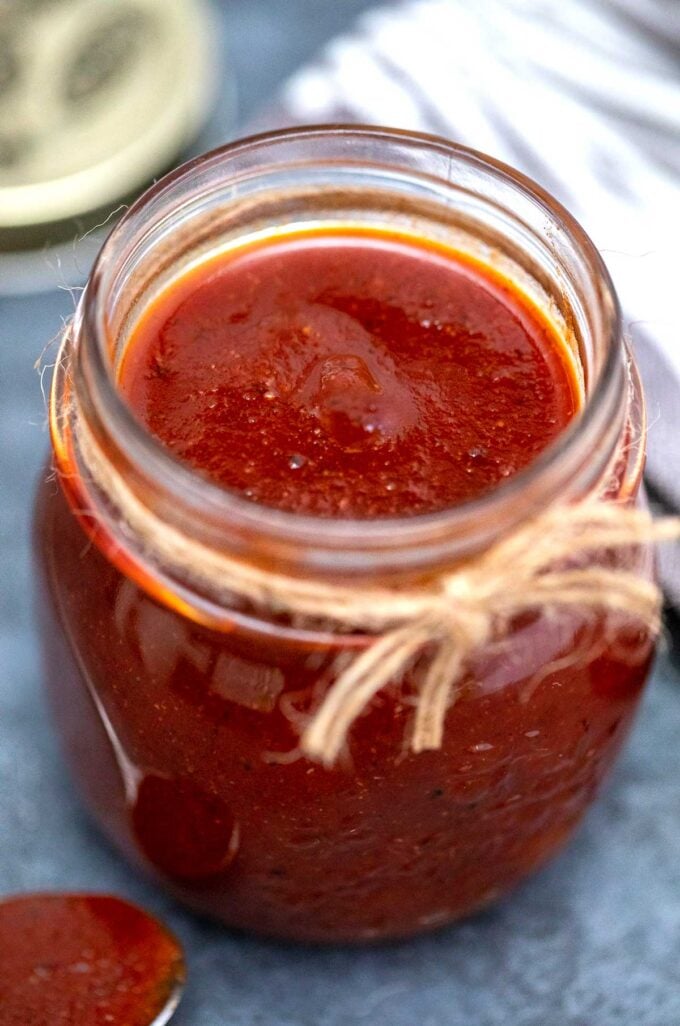 Best ways to use BBQ sauce:
Great as a dip for anything fried, or oven-baked, and most especially for grilled meat. I like dipping oven-baked chicken tenders in it! You can even marinate meat with it and to baste on when grilling.
You can put it in sandwiches, burgers, or wraps too. As a dressing for a salad? Sure! It can be used to flavor a lot of dishes, not just as a dip.
You can check out these recipes for some inspiration: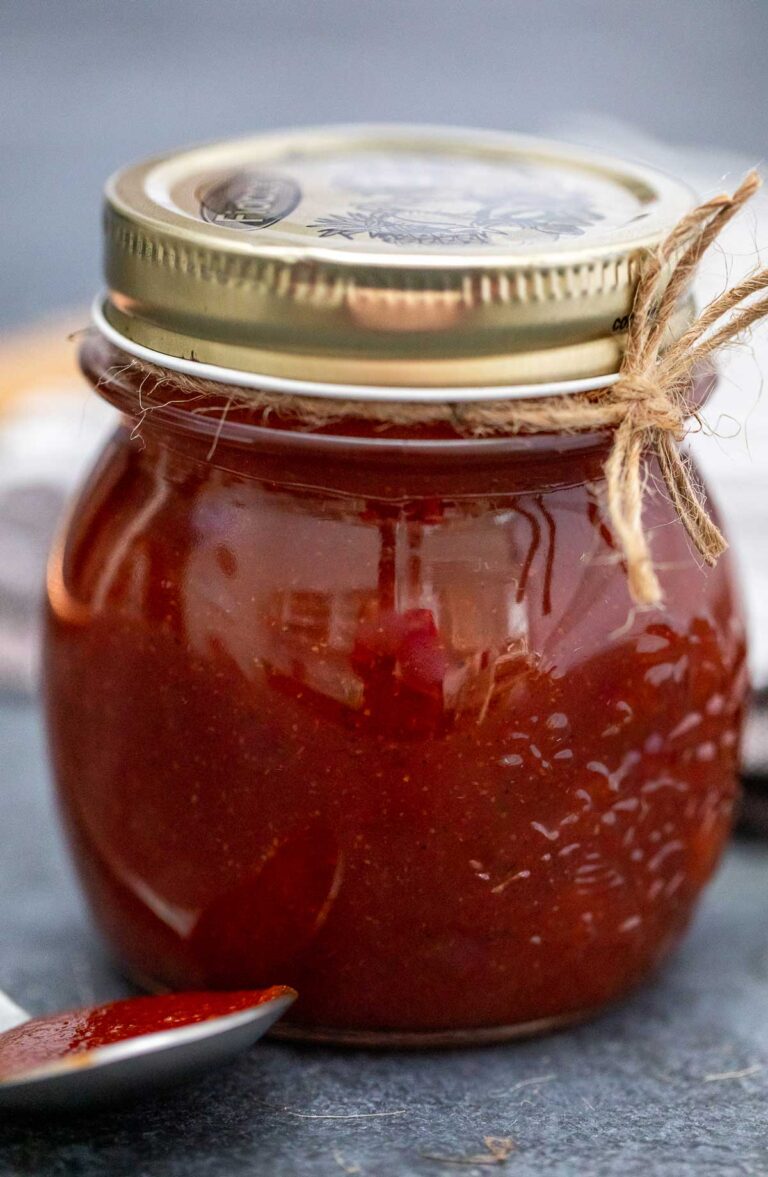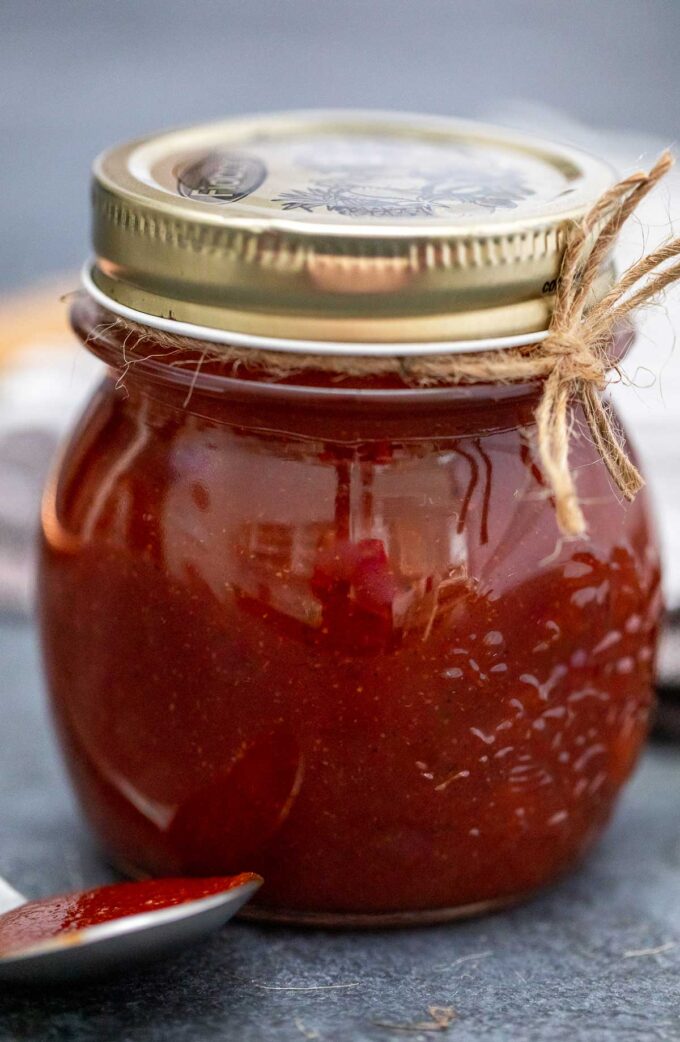 Recipe Tips:
Do not substitute the smoked paprika with the regular one as it is responsible to give out the smokiness. Add liquid smoke if you want it smokier.
Choose the ketchup without sugar if possible. This will allow you to control the sweetness as you add the other ingredients.
Use red wine vinegar as a substitute for the apple cider vinegar.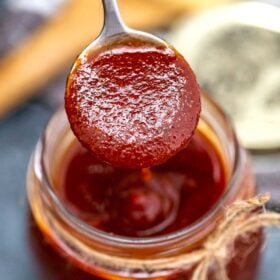 Homemade Barbecue Sauce
Homemade Barbecue Sauce is sweet, salty, spicy, and tangy all at the same time! Learn this easy recipe and you will never have to buy a bottle of it ever again!
Save
Share
Print
Pin
Rate
Ingredients
3

cups

ketchup

(preferably with a low sugar content)

1/3

cup

apple cider vinegar

1/2

cup

brown sugar

2

tablespoons

maple syrup

(or honey)

2

tablespoons

Worcestershire sauce

2

teaspoons

smoked paprika

1

teaspoon

dry mustard

1

teaspoon

garlic powder

1/2

teaspoon

onion powder

1/2

teaspoon

salt

1/2

teaspoon

pepper

1/4

teaspoon

hot sauce

(or more to taste)
Instructions
Place all the ingredients in a pan over medium low heat and stir to combine.

Bring to a simmer, then reduce heat to low and simmer for 8-10 minutes or until thickened.

Let the sauce cool to room temperature, after which transfer to an airtight container and store in the fridge for up to one week.
Nutrition
Calories:
353
kcal
|
Carbohydrates:
84
g
|
Protein:
3
g
|
Fat:
1
g
|
Saturated Fat:
1
g
|
Sodium:
2024
mg
|
Potassium:
740
mg
|
Fiber:
1
g
|
Sugar:
73
g
|
Vitamin A:
1416
IU
|
Vitamin C:
8
mg
|
Calcium:
72
mg
|
Iron:
2
mg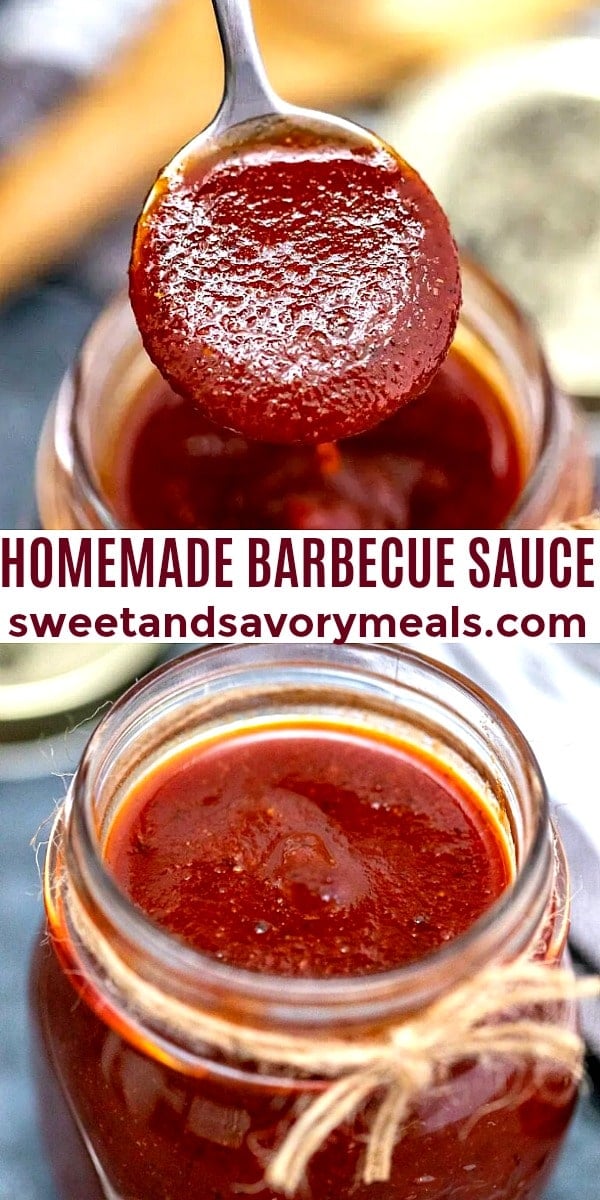 More recipes you might love