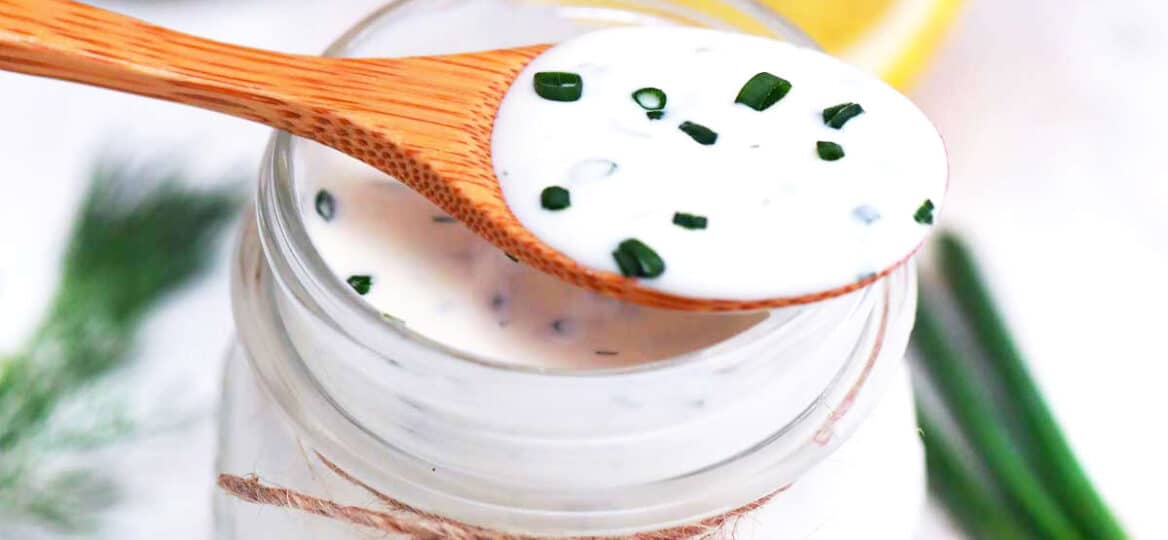 Ranch Dressing Recipe [Video]
Homemade Ranch Dressing tastes tangy and savory and pairs well with so many dishes! And this recipe will ensure that you make it fresh every time you need it!
If you like ranch flavor, then, you will enjoy these crack recipes: Chicken Baked Ziti, Chicken and Dumplings, and Chicken Spaghetti Casserole. They are so addictive!
Homemade Ranch Dressing
Ranch Dressing is versatile as you can incorporate it in just about anything. So, I always have it at home whenever cravings hit. But knowing this recipe is much better!
I don't have to run to the store to buy one. I can easily whip this up using just a few basic ingredients that I already have.
And having it in my repertoire just offers a lot more flexibility in how I add flavors to dishes. And did I say that I love how it tastes? I just find it so creamy, tangy, and garlicky!
The herbs and fresh citrus flavor make it so refreshing. I don't mind how the store-bought ones taste like, but this homemade version just takes the flavors a step higher!
Use it as a dip, incorporate in savory dishes, and use it in your favorite salads. Adjust the taste if you want more of a certain flavor, and that's one advantage of being able to make this on your own.
What is in ranch dressing?
How to make ranch dressing?
All you need to do is mix everything in a bowl. Then, use it immediately or place it in an airtight container like a jar and refrigerate for later.
Ways to use ranch dressing:
The classic way is to use it in salads. Use it in these recipes:
Or, use it as a spread in wraps or sandwiches or to add flavor in the following recipes:
This is also an incredible marinade for:
Dip these favorites in it:
Or, use it as an alternative ingredient in these recipes:
Can you store ranch dressing?
Yes! You can store it in an airtight jar and refrigerate. Use it within the week.
But at home, it rarely lasts for a few days because we use it so often! Good thing, I can easily make another batch!
Can you freeze it?
Unfortunately, it is in my do-not-freeze list as it is mostly mayonnaise and dairy that do not thaw well. The curd tends to separate making the whole thing undesirable.
Remember that you can always easily make a new batch since this recipe is so easy. So, I recommend that you just do that and not freeze it.
More delicious dressings:
Here are some of my recipes for homemade dressings that are equally tasty and easy to prepare! Try them out!
Recipe Tips: