Creamy Chicken Caesar Dip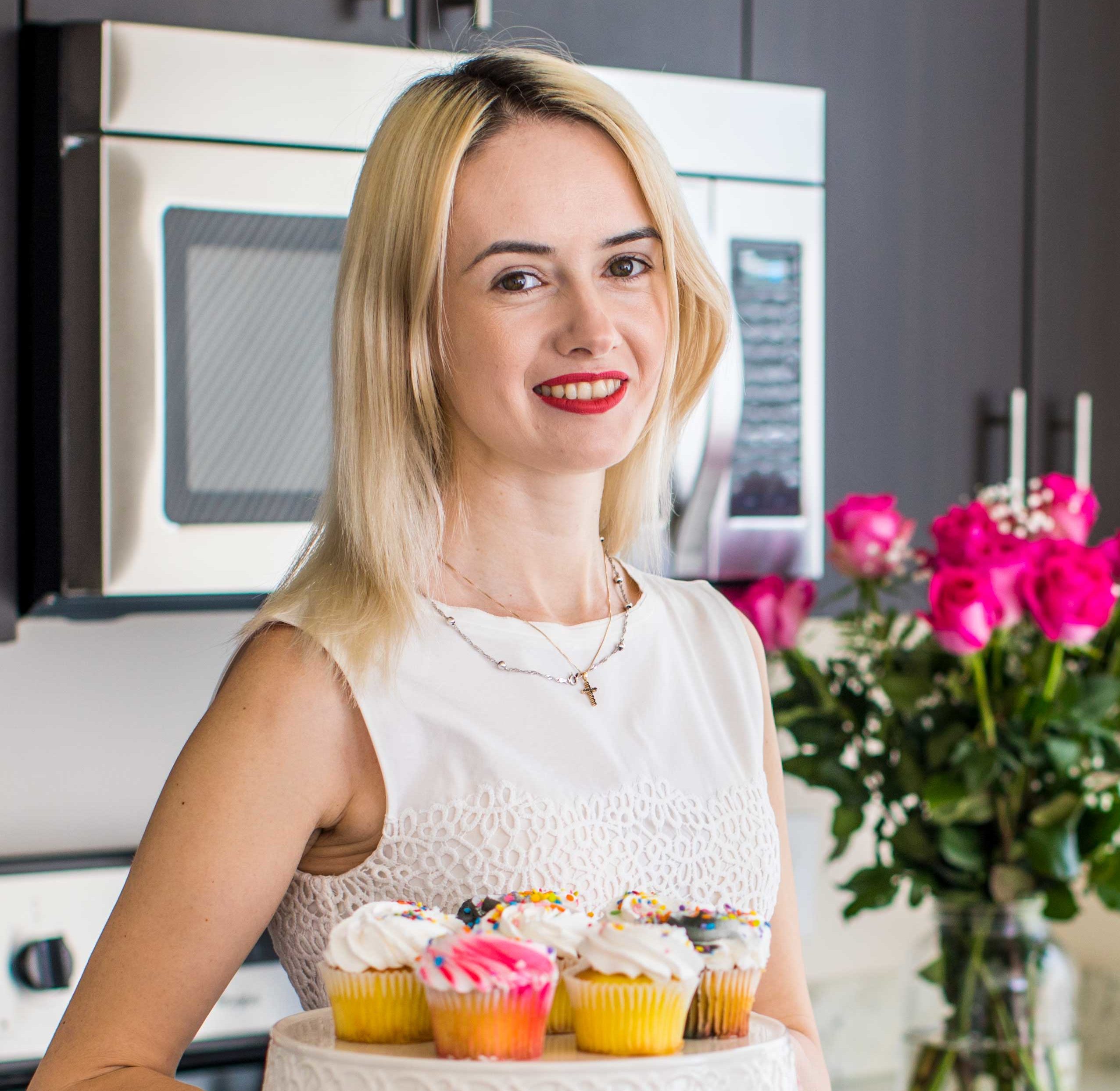 Chicken Caesar Dip made with shredded rotisserie chicken is the ultimate dip! Creamy, cheesy and hearty, the dip will be the highlight of any party!
I love dips because they are simple to make, and can be served at about any event. Like Deviled Eggs Dip, and Roasted Red Pepper Tomato Feta Dip, this dip will be the highlight of any party!
Creamy Chicken Caesar Dip
Chicken Caesar Dip is the greatest appetizer you can bring to a party! The dip is so hearty, cheesy and satisfying that it can easily pass for a very creamy casserole. Made incredibly easy with shredded rotisserie chicken, a blend of three kinds of cheese and caesar dressing.
This dip is to die for! It is delicious served with crackers, cheese, crunchy veggies or just smothered on toast if you have any leftovers. If you love Caesar salad, you will go crazy for this dip!
Why You Will Love This Chicken Caesar Dip:
First, it is naturally gluten-free, so you don't have to worry about one extra thing.
Also, hearty and filling from all the chicken. Similarly, you don't have to worry about cooking the chicken, as rotisserie chicken works amazing in this recipe.
Very easy to make, you just have to shred the chicken, mix the cheeses and bake.
In addition, perfect for a large crowd.
Amazing appetizers to share can be served with a variety of items.
Easy to transport and can be quickly reheated in the oven.
Leftovers are delicious.
Follow us on Pinterest for more delicious recipes!
Chicken Caesar Dip Recipe Tips
Use fresh rotisserie chicken, this way you save time and have one less item to worry about.
In addition, shredding your own cheese is the best. However, if you want to take a shortcut or you are running out of time, store-bought shredded cheese will work.
If you want to add a spicy kick to the dip, you can replace the American cheese with spicy creamy cheese. Also, add a chopped jalapeño.
Bake to golden perfection, having a crunchy top with a soft and cheesy center in the best.
You can try this recipe with Ranch, Buttermilk or Blue Cheese dressing as well.
Save Recipe
Creamy Chicken Caesar Dip
Author: Catalina Castravet
Serves: 8 people
Prep time:

10

minutes
Cook time:

30

minutes
Total time:

40

mins
Ingredients
1/2 rotisserie chicken (no skin)
2 cups american cheese (shredded)
1 cup parmesan cheese (shredded)
8 ounces cream cheese (room temperature)
1 1/2 cups caesar dressing
Garnish:
1/4 cup parmesan cheese (shredded)
2 tablespoons green onions (chopped)
Instructions
Preheat oven to 350F.
Butter or spray with cooking spray a 8x8 inch deep baking dish and set aside.
With your hands, shred the chicken into tiny pieces and place onto the bottom of the baking dish. Top with 1/2 cup Caesar dressing. The dressing won't cover the chicken entirely, so just scoop it over the chicken.
In a large mixing bowl combine shredded American cheese, shredded parmesan cheese, cream cheese and 1 cup of Caesar dressing. Using a hand mixer, mix until all fully combined.
Top the chicken with the cheese mixture. Level the top.
Bake for 25-30 minutes, until the top is golden brown and bubbly. After 25 minutes of baking, you can turn on the broiler for 2 minutes, for a crispier top. Watch carefully not to burn the cheese!
Top with the remaining parmesan cheese and chopped green onions.
Serve immediately.
Enjoy!
0 Calories: 487 Carbohydrates: 5 Protein: 15 Fat: 44 Saturated Fat: 15 Cholesterol: 78 Sodium: 1501 Potassium: 140 Fiber: 0 Sugar: 3 Vitamin A: 640 Vitamin C: 0.4 Calcium: 614 Iron: 0.9
Save Recipe
More recipes you might love