Last updated on June 18th, 2021 at 09:21 pm
Caesar Dressing is creamy, savory, tasty, and easy to make! Flavored with fresh garlic, anchovy paste, and parmesan, it is rich and full of aromas!
It is a nice addition to my growing recipe list of homemade dressings and sauces which includes Tzatziki Sauce, Horseradish Sauce, and Barbecue Sauce!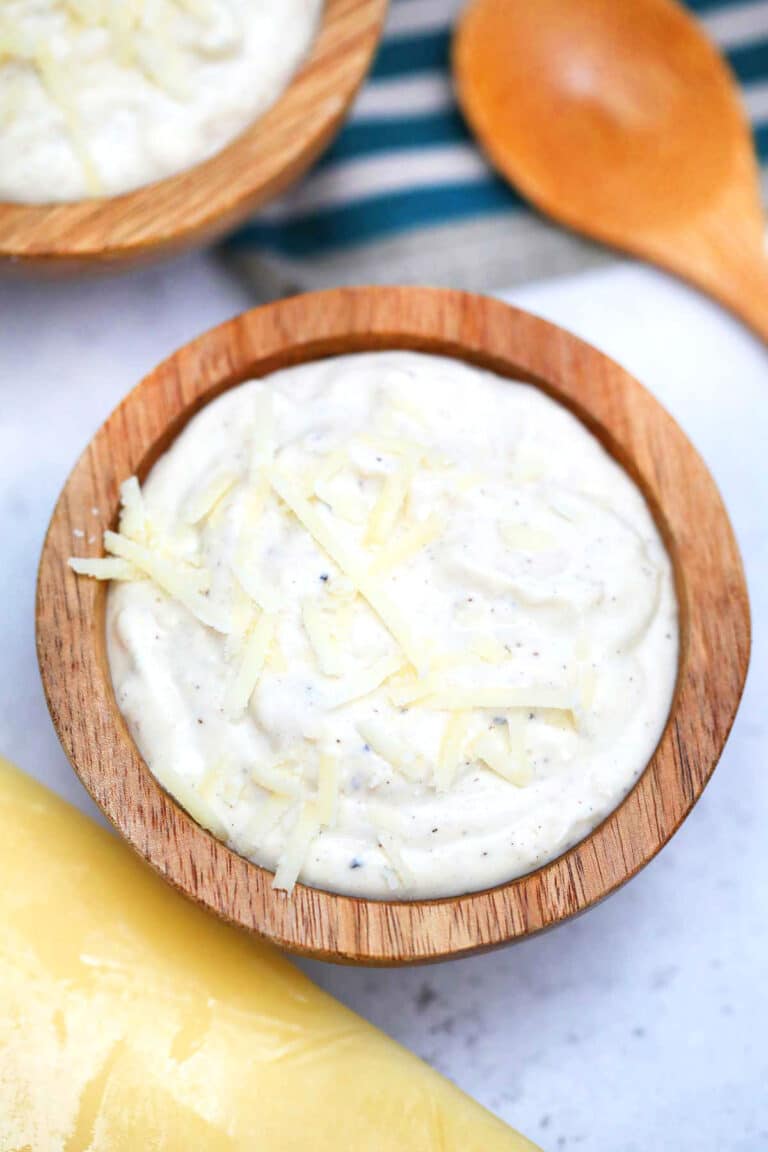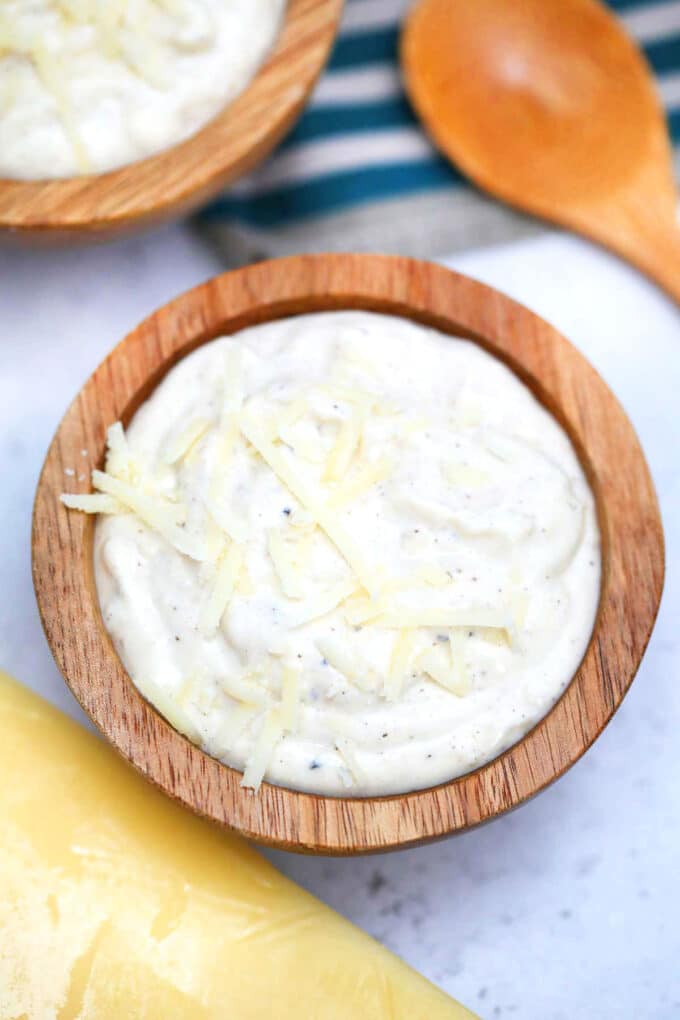 Homemade Caesar Dressing Recipe
This Caesar Dressing recipe is a must-try! A lot of my friends have asked me about it because they are a fan of my famous salad. They find it creamy and flavorful which is all due to the amazing homemade dressing that I use.
A plain mixture of veggies will not be exciting unless you toss it with a delicious dressing. And this recipe is all about making one and not having to buy it from the store.
This easy recipe yields a perfectly tasty salad ingredient that is at par with those served at your favorite restaurant! Give it a try and see for yourself. Have a one-of-a-kind salad experience without worrying about consuming raw egg!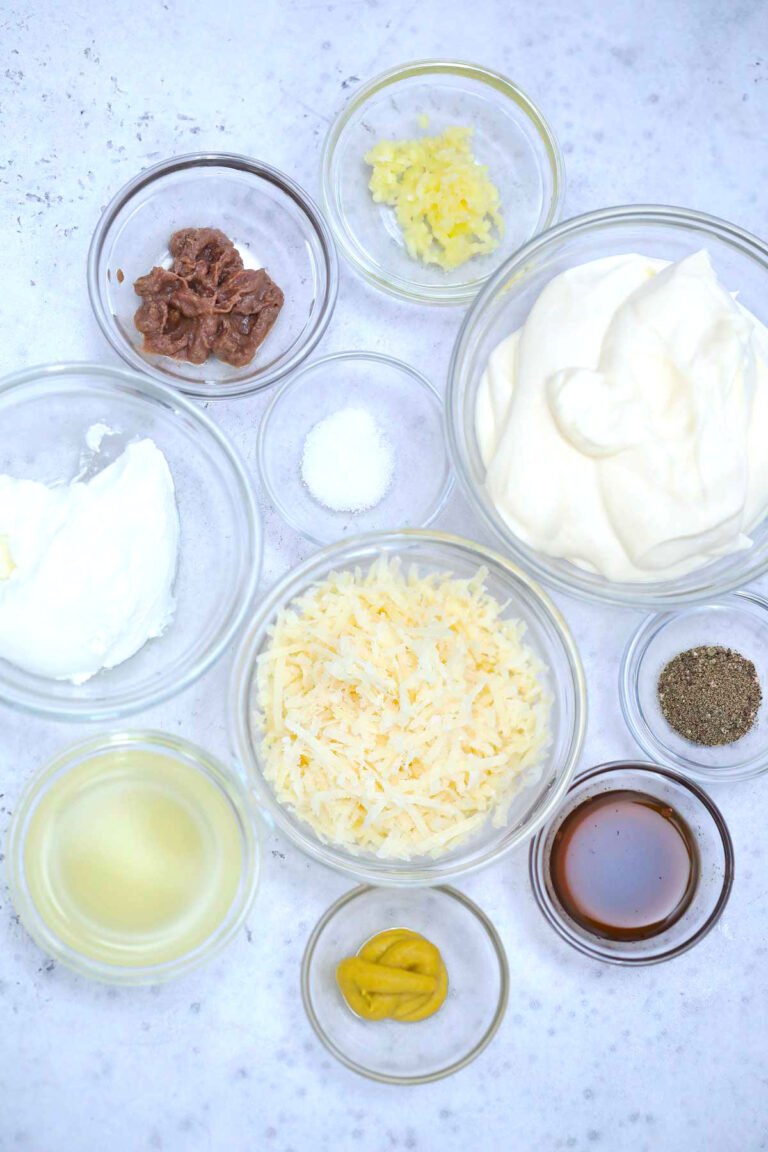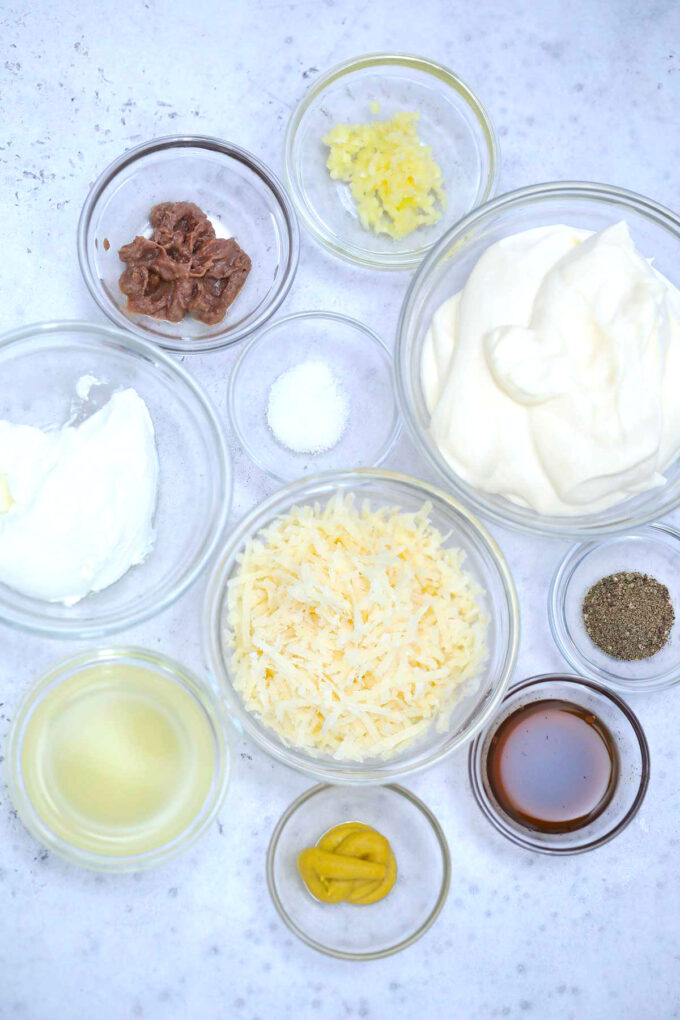 Why is it called Caesar Salad?
It is named after the chef who claimed to have invented the dish in the 1920s. People have associated this dish with a certain Caesar Cardini. He owned a restaurant and was a chef himself.
It is said that he invented the salad at the time when they ran out of supplies at his restaurant and improvised a dish out of what was available. Guests received it well and from then on, this dish has captured the hearts of many.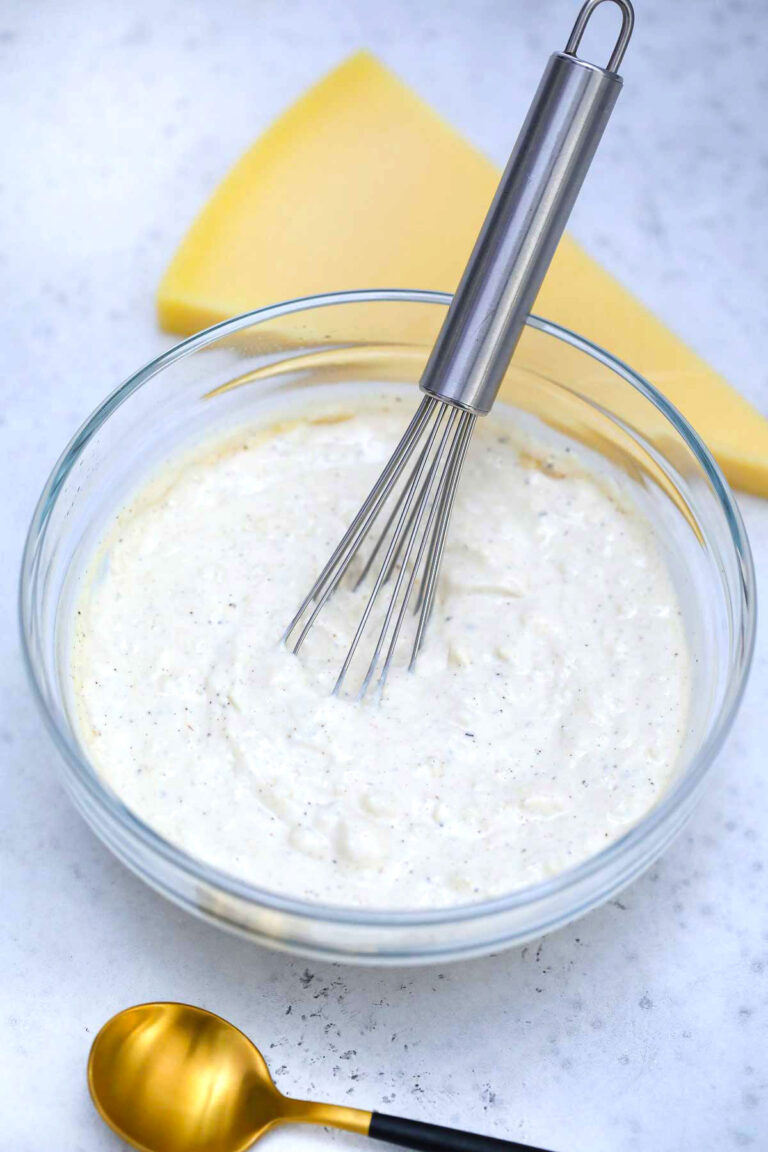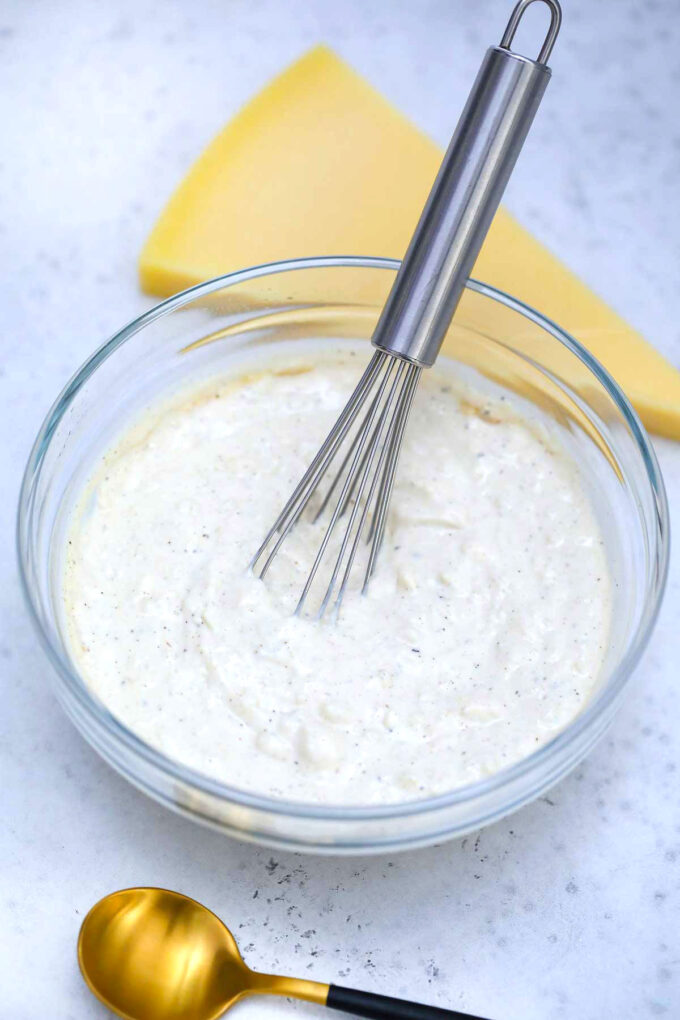 What is Caesar Dressing made of?
Traditionally, it requires raw egg yolk along with garlic, mustard, lemon juice, extra virgin olive oil, and pepper. Later versions include anchovies and parmesan.
The traditional version is a lot more difficult because you need to develop the emulsion as you pour a steady stream of olive oil. Also, if you have concerns over using raw egg, then, it is smarter to simply follow this.
It does not use any raw egg in the ingredients. Instead, we will use mayonnaise which has egg and oil, too.
Here is the complete list of ingredients, some are found in the classic recipe while some are substitutes:
garlic cloves
anchovy paste
lemon juice
Dijon mustard
Worcestershire sauce
mayonnaise
sour cream
grated parmesan
salt
pepper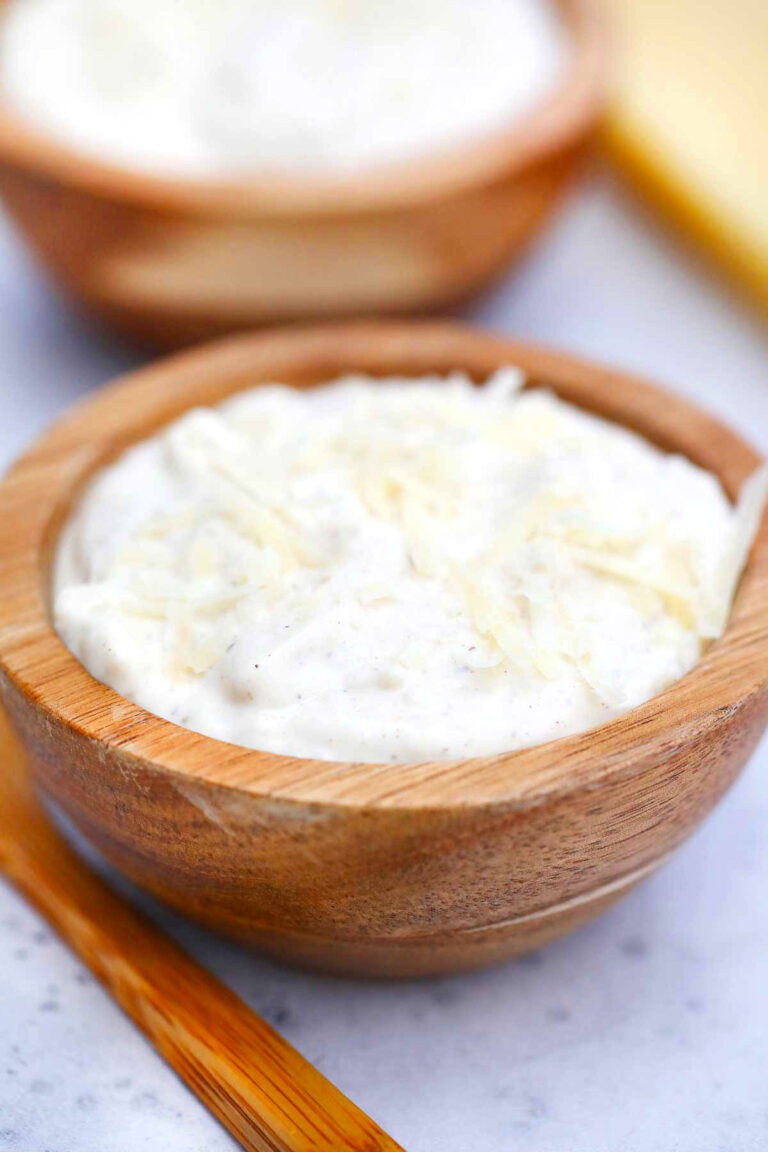 How to make Caesar Dressing
The first step is to make a paste out of the garlic, anchovies, lemon juice, Dijon mustard, and Worcestershire sauce.
Then, add the rest of the ingredients and mix until smooth and creamy. That is it! You can use it right away or store it for later.
Do all Caesar Dressing have anchovies?
No. The original version did not contain any anchovy. And you can leave it out, too, if you like.
Just add more of the Worcestershire sauce to enhance the rich flavor.
How to store it?
Simply put it in an airtight container before refrigerating. Consume it within a week.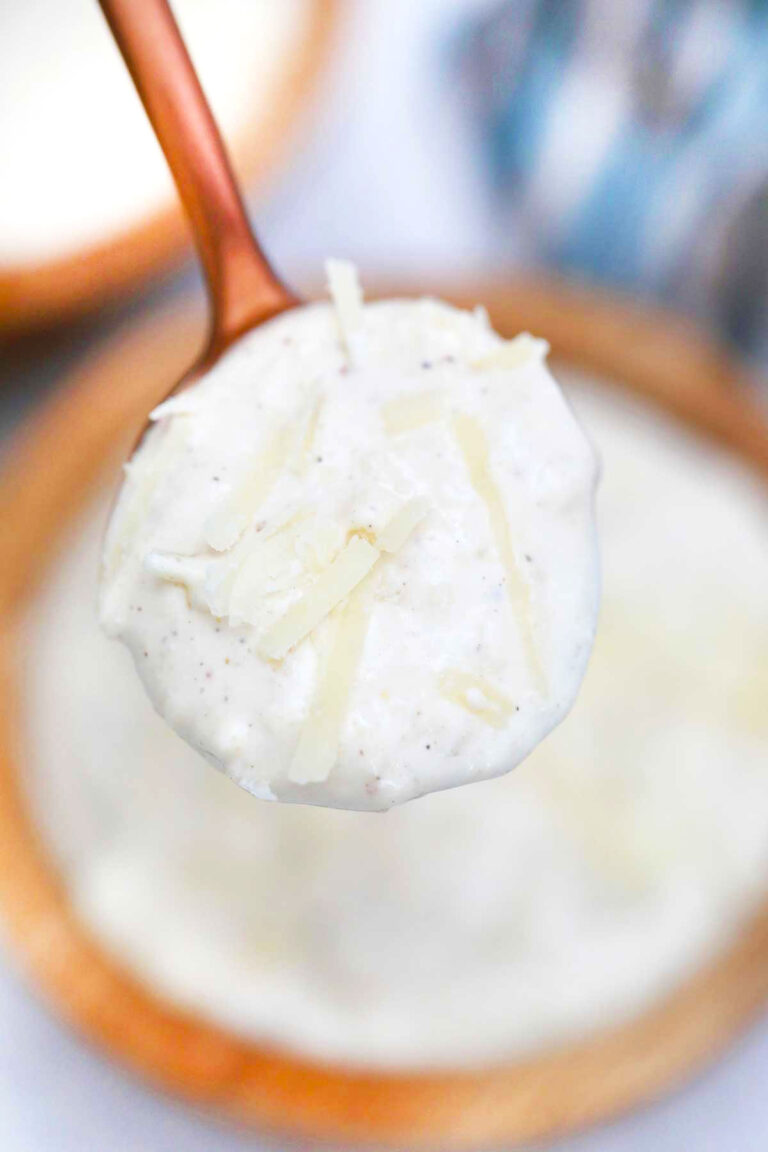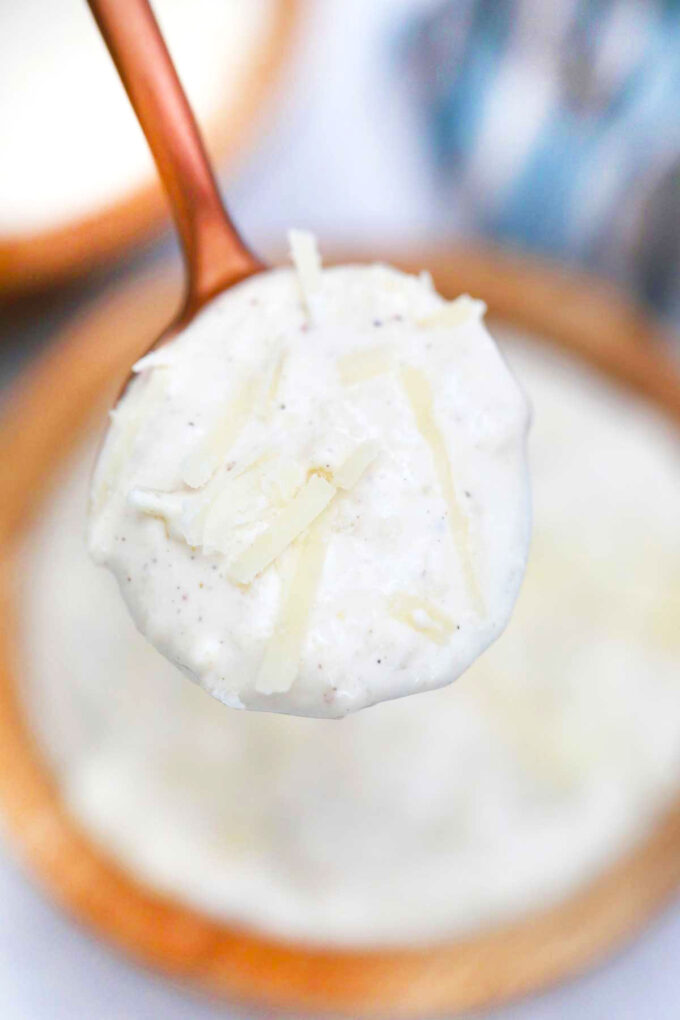 Can you freeze Caesar Dressing?
Technically, you can freeze it, but I do not recommend it.
It contains mayonnaise which hardly thaws well. Even the classic recipe which contains no mayonnaise may not freeze well because the emulsion may break down.
Recipe Tips:
Toss it with romaine lettuce and croutons for a simple salad. And when you do, make sure that the leaves are dry so that the creamy dressing will not simply slide off them. Then, top your salad with grilled chicken or fish to turn it into a complete meal!
Use this recipe for another recipe which is the Creamy Chicken Caesar Dip!
Aside from putting it on salads, you can also use this dressing as a spread on burgers, replace the mayo in other kinds of salads, and as a dip. You can even marinate meat with it for a tasty twist.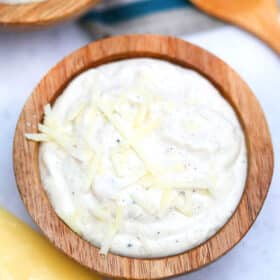 Homemade Caesar Dressing
Caesar Dressing is creamy, savory, tasty, and easy to make! Flavored with fresh garlic, anchovy paste, and parmesan, it is rich and full of aromas!
Save
Share
Print
Pin
Rate
Ingredients
3

cloves

garlic

(minced)

1 1/2

teaspoon

anchovy paste

2

tablespoons

lemon juice

(freshly squeezed)

1

teaspoon

Dijon mustard

1

tablespoon

Worcestershire sauce

1

cup

mayonnaise

(high quality)

1/4

cup

sour cream

1/2

cup

freshly grated Parmigiano-Reggiano

(finely grated)

1/4

teaspoon

salt

1/4

teaspoon

freshly ground black pepper
Instructions
In a medium bowl, whisk together the minced garlic, anchovy paste, lemon juice, Dijon mustard, and Worcestershire sauce.

Add the mayonnaise, sour cream, finely grated Parmigiano-Reggiano and stir to combine. Add salt and pepper to taste and stir until well combined.

Place in an airtight container and refrigerate.
Nutrition
Calories:
934
kcal
|
Carbohydrates:
6
g
|
Protein:
13
g
|
Fat:
95
g
|
Saturated Fat:
19
g
|
Cholesterol:
78
mg
|
Sodium:
1700
mg
|
Potassium:
199
mg
|
Sugar:
4
g
|
Vitamin A:
362
IU
|
Vitamin C:
7
mg
|
Calcium:
365
mg
|
Iron:
1
mg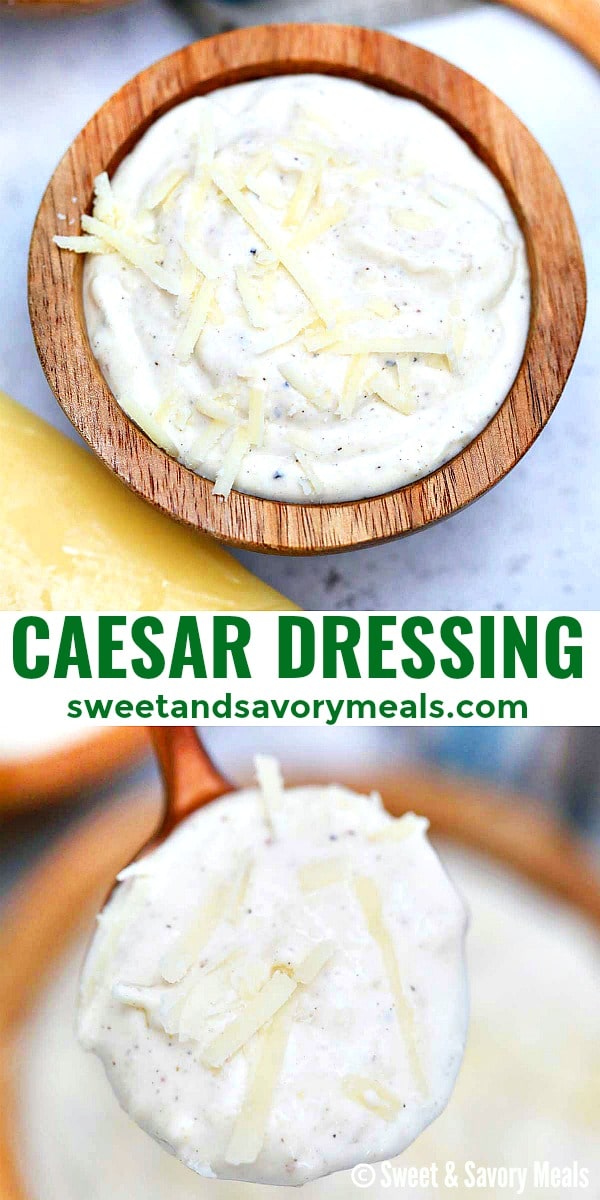 More recipes you might love