Slow Cooker Pineapple Pork Loin [video]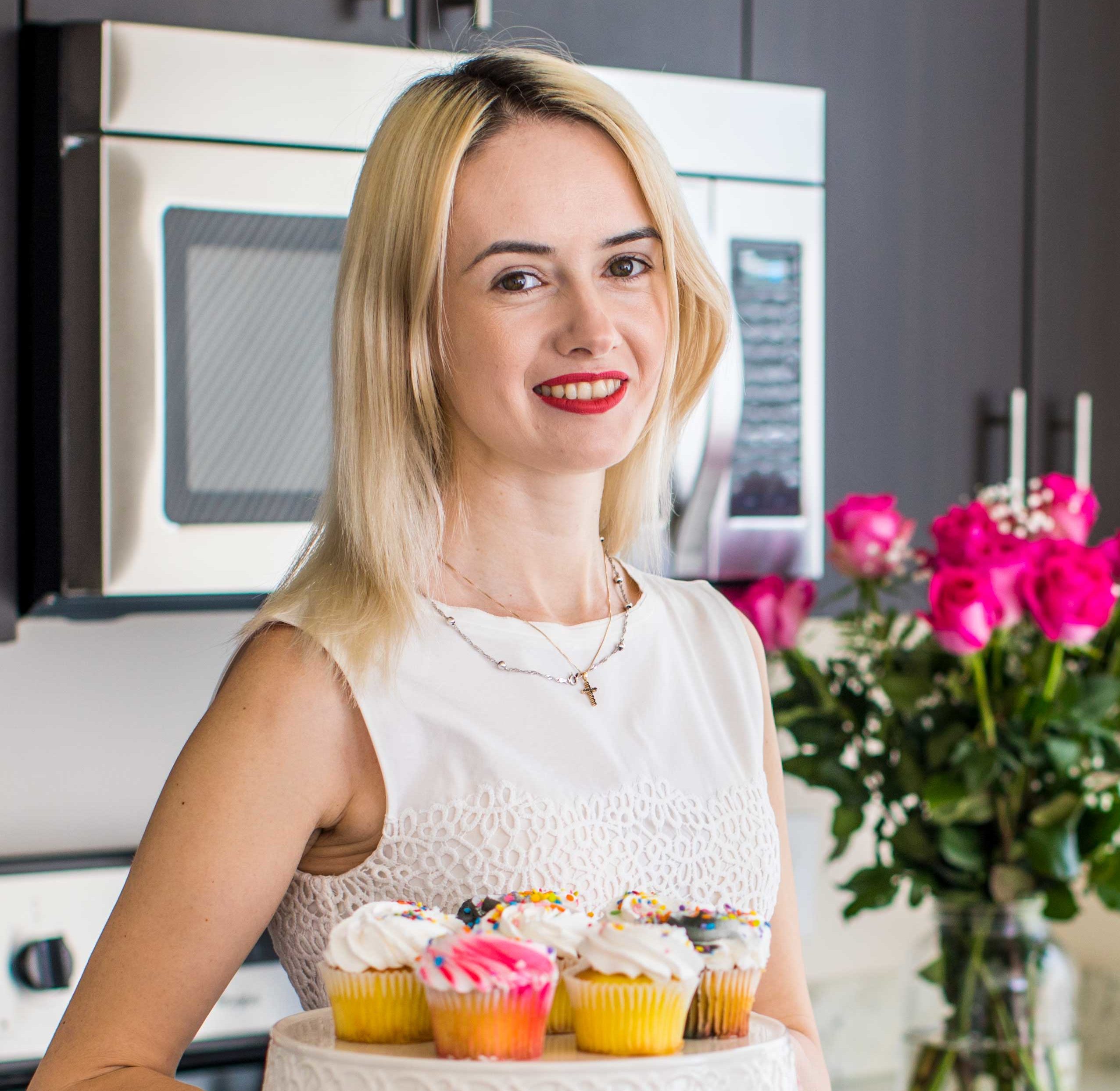 Slow Cooker Pineapple Pork is delicious and tender, all you need is just 5 ingredients. A great family dinner with a tasty tropical twist.
This easy crockpot recipe pairs well with ouI recommend to serve it with Roasted Rosemary Potatoes, Instant Pot Roasted Potatoes or Slow Cooker Rice and Beans.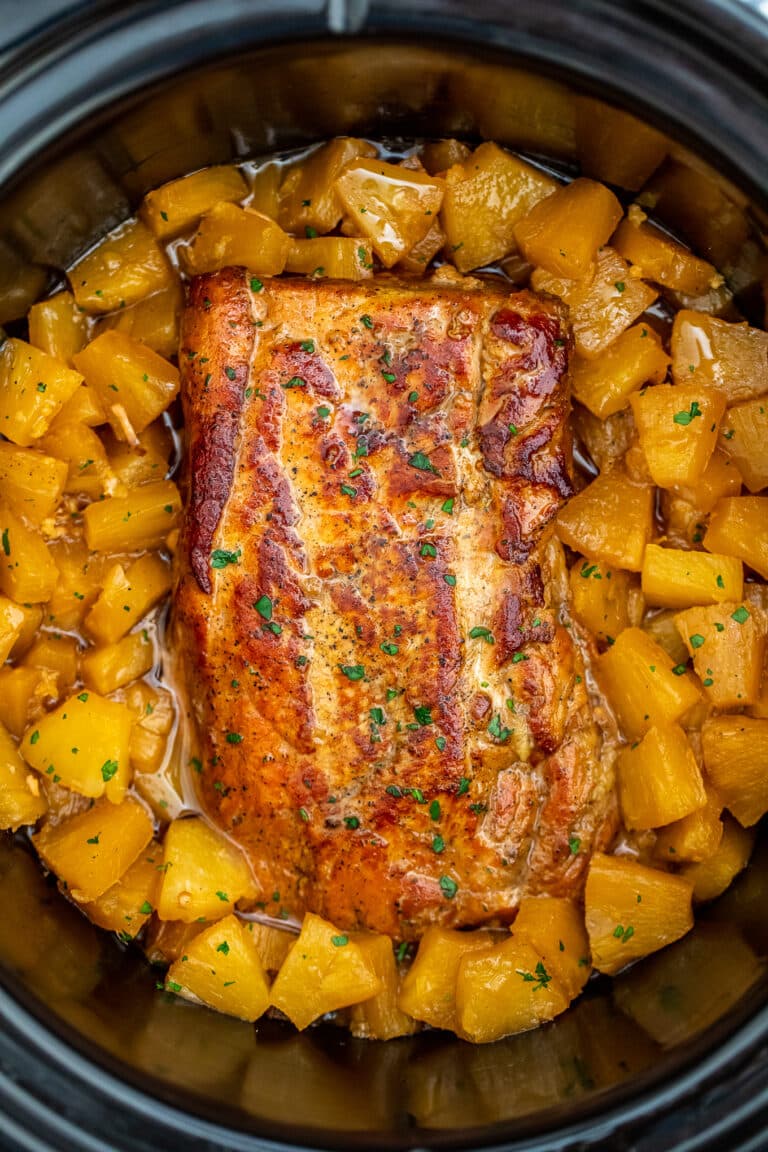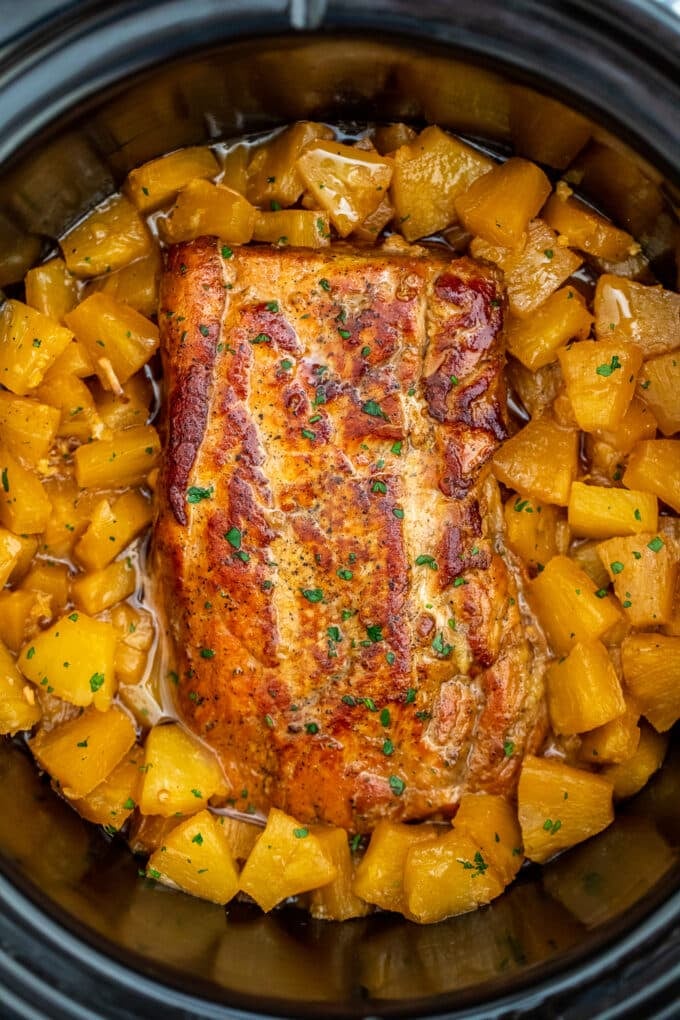 The Best Slow Cooker Pineapple Pork Loin
Slow Cooker Pineapple Pork is such an amazing meal, budget-friendly, and full of flavor, that is a must-try! I prefer to brown my pork prior to adding it to the slow cooker, but you can easily just add all the ingredients without browning.
This dish is a great combo of sweet and savory with a fun tropical twist from the pineapple. The brown sugar caramelizes and creates a fabulous sauce with the pineapple juice, that you can drizzle all over that pork goodness.
Why You'll Love This Recipe:
Firstly, its a very easy to make this dish, with minimal prep work.
In addition, its a hearty and delicious meal that can be served as a weeknight dinner.
Also, the dish is packed with amazing flavors and protein.
You will have delicious leftovers the next day.
What do you need to make Crockpot Pineapple Pork Loin?
You only need 5 ingredients to make this delicious meal:
Pork loin
Brown sugar
Garlic
Soy sauce
Pineapple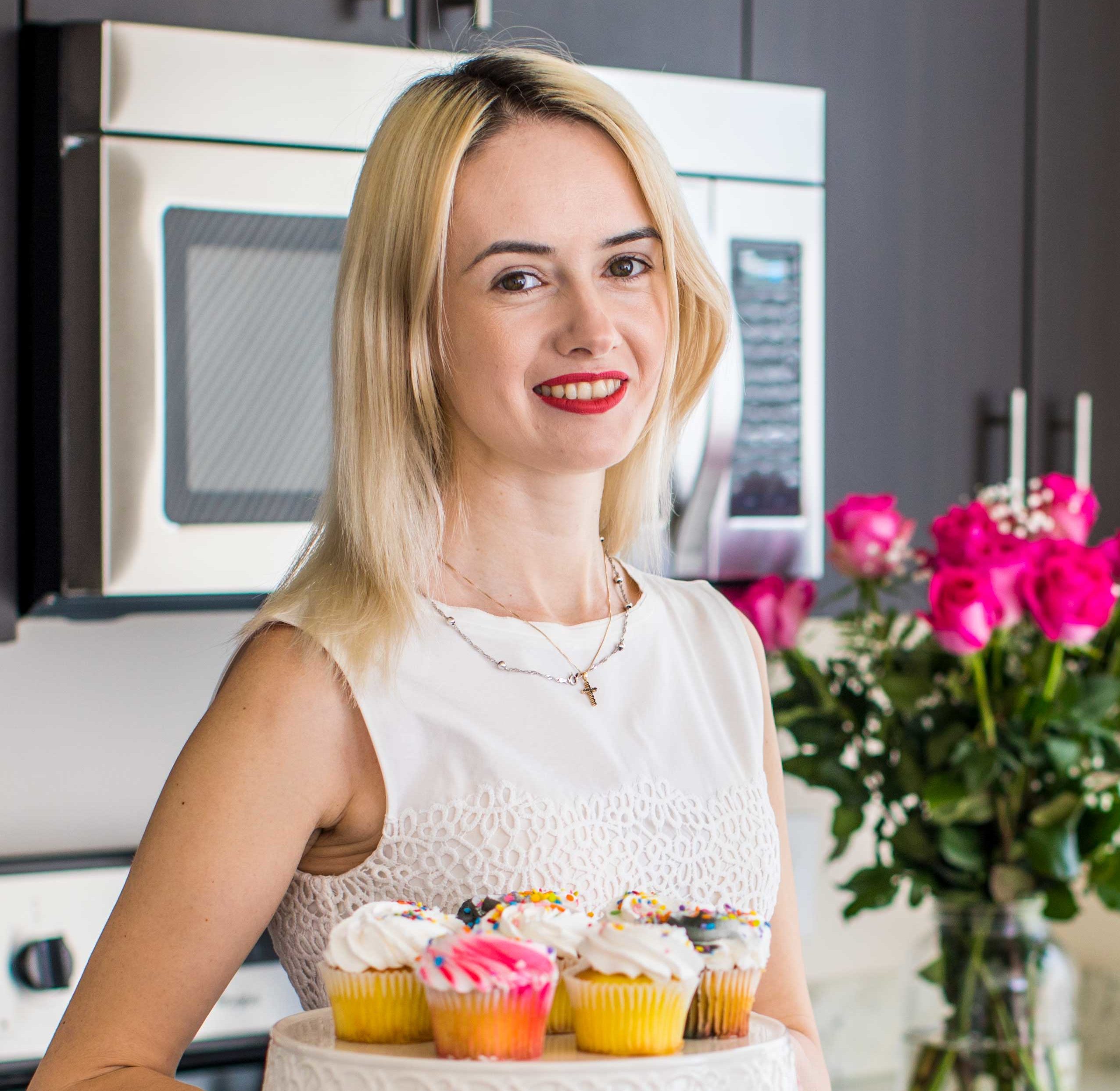 Follow us on Pinterest for more delicious recipes!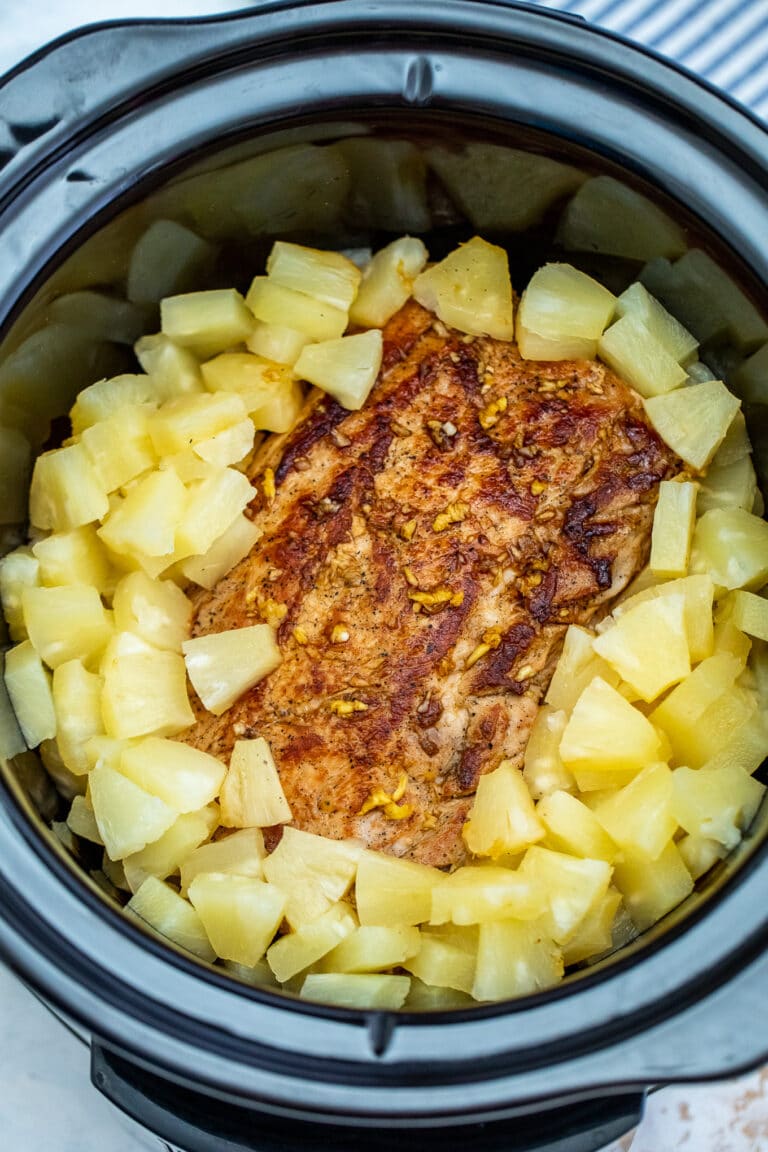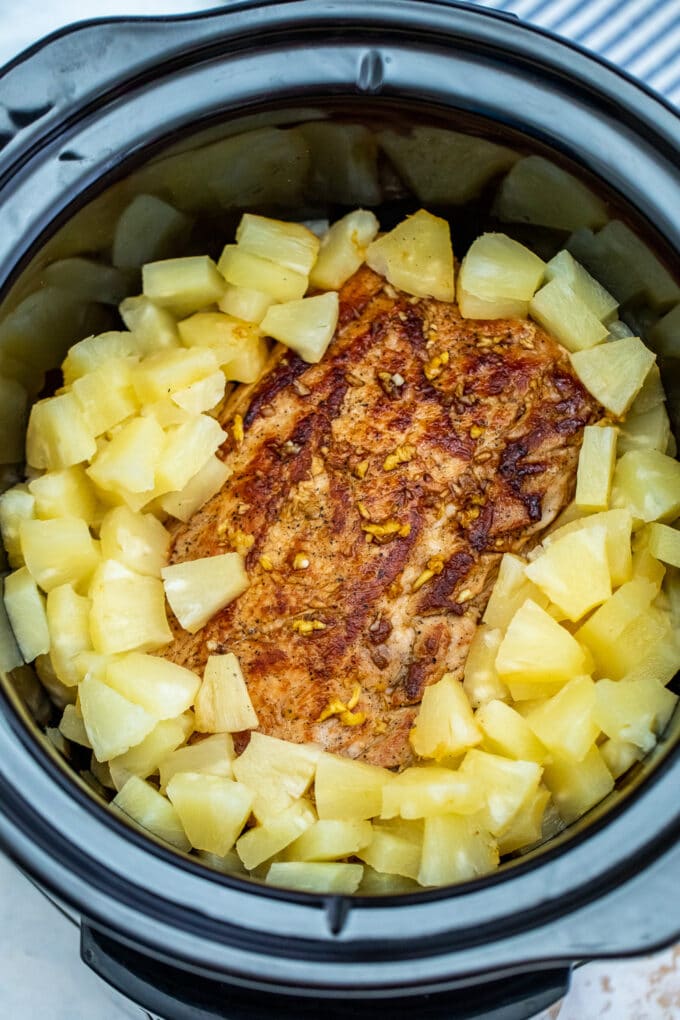 How do you make Slow Cooker Pineapple Pork Loin:
Browning the meat: First, start with browning the pork. This will add extra flavor to the meat. It also locks in flavors and will end up in a more tender, succulent meat.
Combining: Next, add the pork and the rest of the ingredients to the crockpot.
Slow Cooking: Finally, cover and cook wither on the LOW or High setting, depends how much time you have on hand.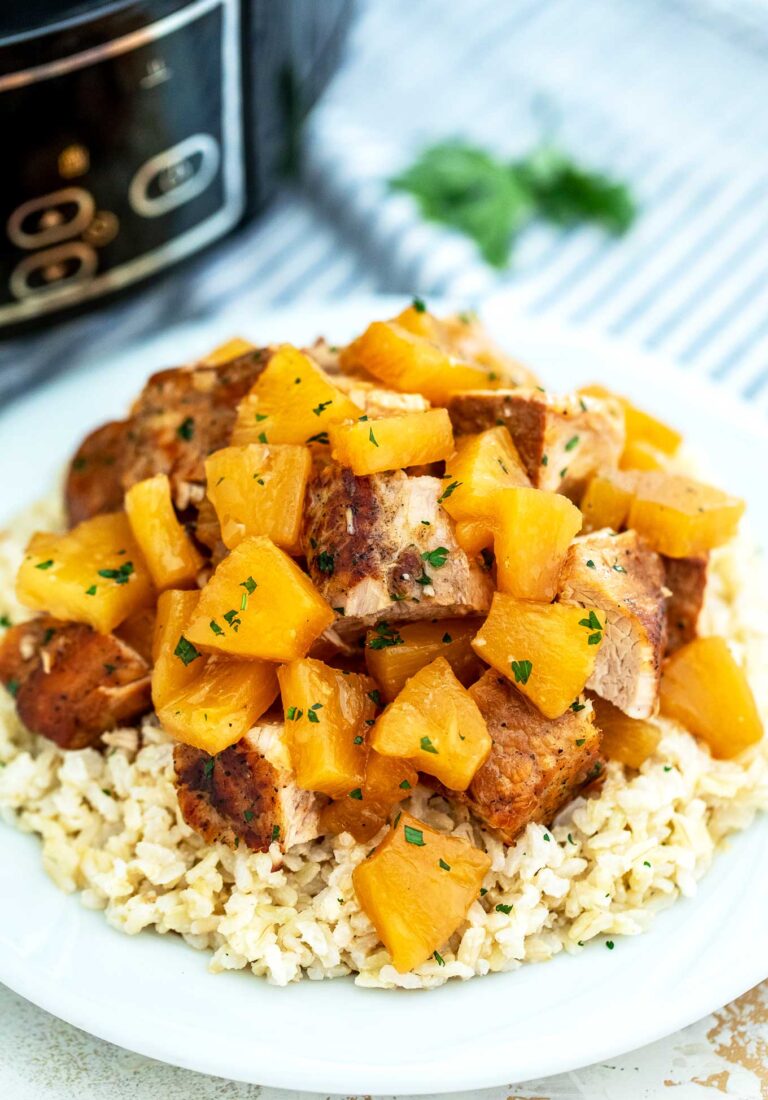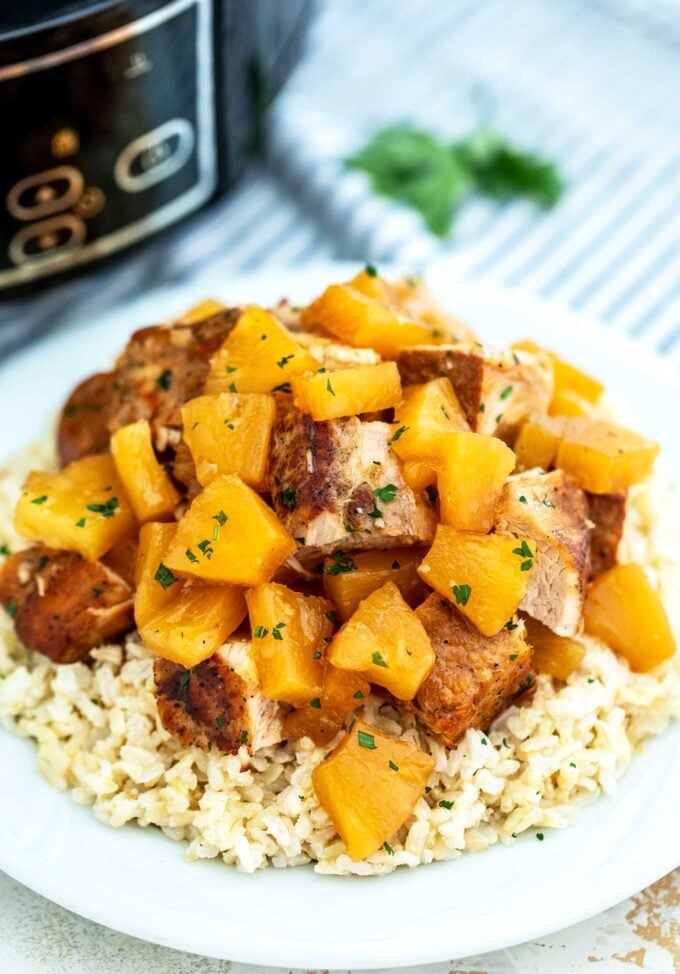 What is the difference between pork loin and pork tenderloin?
The main difference is that these are not cut from the same part of the animal, they also look very different. Pork tenderloin is thin and small, while a pork loin is wide enough that you can cut steak-like pieces from it.
How do you cook Pork Loin in the oven?
If you have time, it will be great if you can marinate the pork loin overnight or for 3-4 hours. For that mix 1/2 cup pineapple juice, with 1/2 cup orange juice, zest, and juice of 1 lemon, 4 minced garlic cloves, 1/4 cup soy sauce, and 1/4 cup olive oil. Pinch the pork with a fork, mix the marinade ingredients and add everything to a large ziplock or a large bowl and cover with plastic wrap.
Preheat oven to 325 degrees F (165 degrees C).
Bake in the preheated oven for 25 minutes per pound, or until the internal temperature reaches 145 degrees F (63 degrees C).
Make sure you baste the pork occasionally while cooking.
Once cooked, transfer to a plate and cover with foil. Let the meat roast for 5-10 minutes before serving.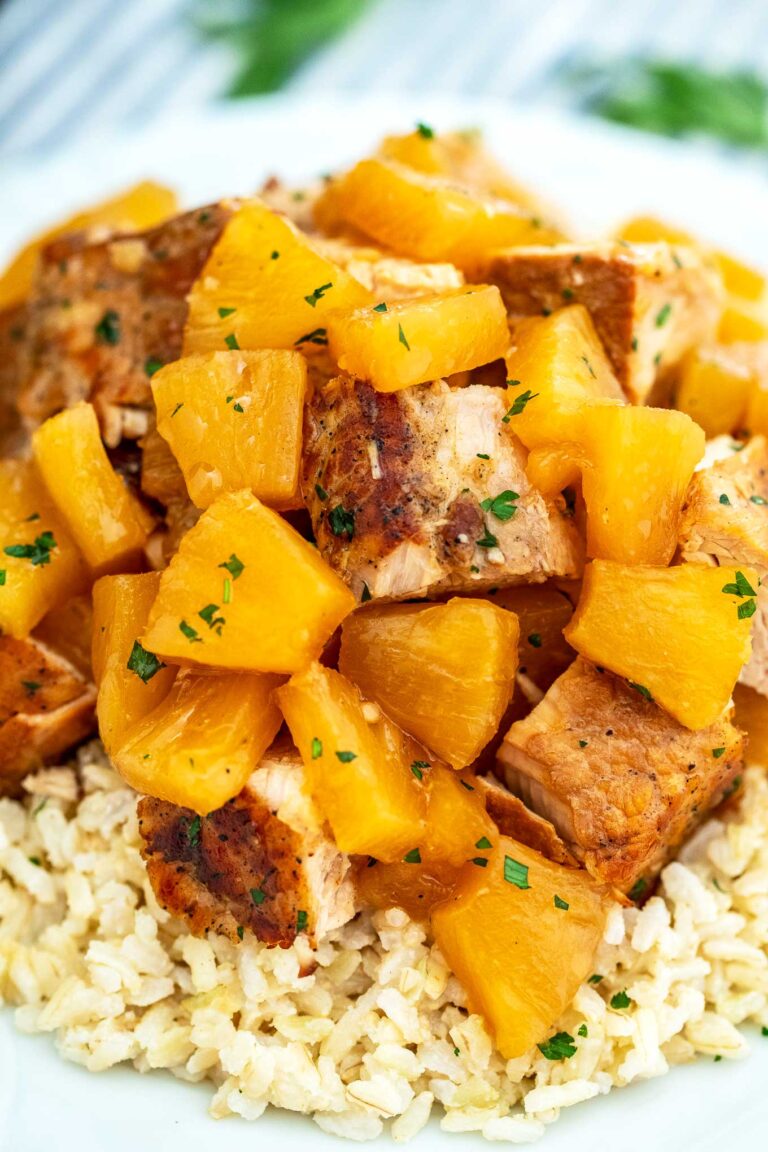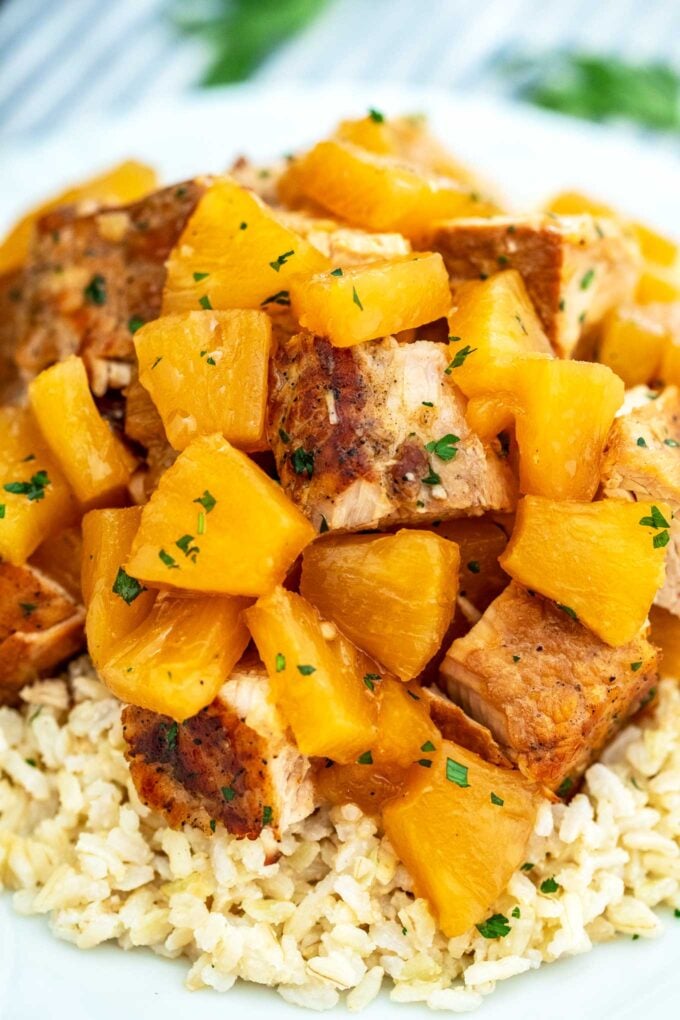 Looking for more Pork Recipes? Check these out:
Tools/Ingredients I used to make the Slow Cooker Pineapple Pork Recipe:
Crockpot – very reasonably priced and definitely a kitchen must-have if you are busy. I am a huge fan of slow cooker meals, especially during the school year, when I don't have as much time to play in the kitchen.
Save Recipe
Slow Cooker Pineapple Pork Loin
Author: Catalina Castravet
Serves: 6 servings
Prep time:

5

minutes
Cook time:

6

hours
Total time:

6

hrs

5

mins
Ingredients
2-3 lb pork loin (trimmed of excess fat)
2 tablespoons vegetable oil
salt and pepper
8 cloves garlic (minced)
1/4 cup soy sauce
1/2 cup brown sugar
1 23.5 ounces can pineapple chunks with juice
Instructions
Trim pork loin of excess fat, season with salt and pepper. Set aside.
Heat a large pan over medium-high heat. Add oil, once the oil is hot, add the pork loin and brown on each side for about 2 minutes or until golden.

Add the pork to the slow cooker, rub with garlic. Add soy sauce and pineapple chunks with pineapple juice to the slow cooker. Distribute the brown sugar evenly over the top of the pork.

Put the lid on the slow cooker and cook on low for 6 hours, for a soft pork loin, that can still be sliced.
NOTE: If you want the pork extra soft, to make shredded pineapple pork, cook it on low for 8-10 hours, making sure during the cooking process, to lift the lid a few times and using a ladle pour the juices over the pork in order to keep it moist. After you shred the pork, add it back to the slow cooker and cook it on low for another hour.
Serve and enjoy!
0 Calories: 396 Carbohydrates: 36 Protein: 35 Fat: 12 Saturated Fat: 5 Cholesterol: 95 Sodium: 620 Potassium: 753 Fiber: 1 Sugar: 34 Vitamin A: 60 Vitamin C: 10.9 Calcium: 43 Iron: 1.5
Save Recipe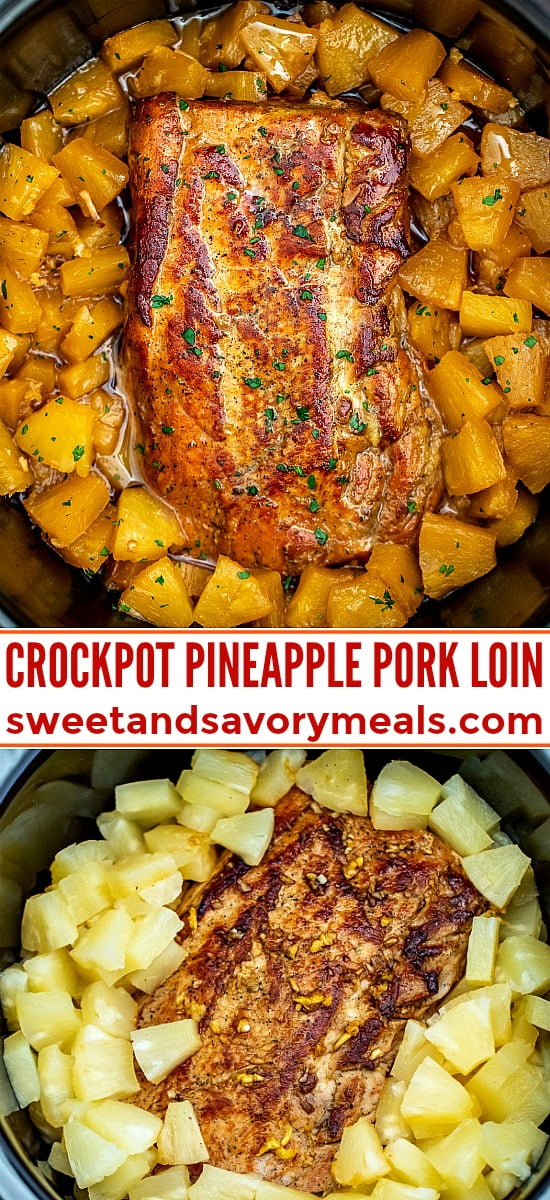 More recipes you might love