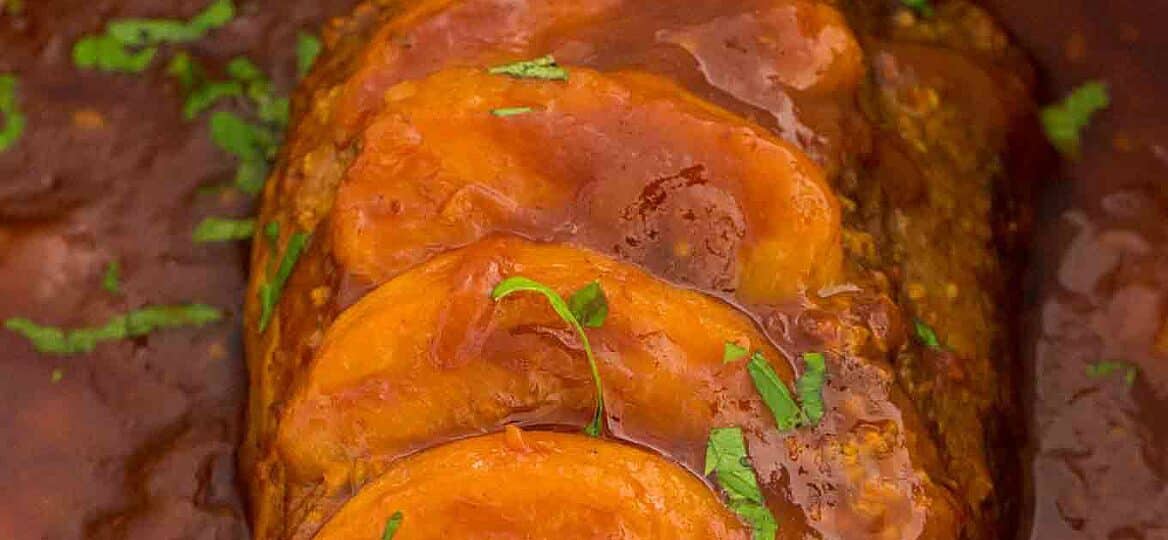 Slow Cooker Peach Pork [VIDEO]
Slow Cooker Peach Pork is one of the best ways to enjoy a sweet and savory summer meal. The pork melts in your mouth and is bursting with flavor.
This delicious meal can be enjoyed with side dishes such as Instant Pot Corn on the Cob, Instant Pot Mashed Potatoes and Instant Pot Sweet Potatoes.
Easy Slow Cooker Peach Pork
Slow Cooker Peach Pork is a great and delicious meal to have with your family. I love a good slow cooker meal, but with summer in full force, staying by a hot stove is just not that appealing. I would rather add all the ingredients to the slow cooker and let it work its magic, so much easier.
This Slow Cooker Peach Pork is the perfect summer meal, it's full of flavor, made with just a few ingredients and its bursting with flavor. The pork is so tender, it melts in your mouth.
You can serve it on sliders, just like pulled pork, with a fresh salad on the side or with coleslaw. Also, you can just shred it and serve it over mashed potatoes. No matter how you choose to serve it, you will love this amazing recipe!
I like making this recipe using pork loin, its very budget-friendly and it gets so tender and juicy. I also like using canned peaches, again, they are very budget-friendly and also so pretty, sliced into perfect pieces.
This is the type of recipe that I can make a dozen times and not get bored. It's just perfect and it screams summer to me. Everyone in my family loves it and my five-year-old boy just can't have enough of it after a day at the pool.
Why make this recipe in the slow cooker?
It's very easy, you just have to add all the ingredients and wait for the pork to cook to full perfection. This meal requires minimal prep work, and the slow cooker does all the heavy lifting for you. Also, the meat will be incredibly tender and juicy.
Can you make this recipe with Pork Chops?
Yes, you can. Preferably you should brown the pork chops in a hot skillet over medium-high heat for a few minutes before adding them to the slow cooker. Other than that, follow the instructions from the recipe card and cook on Slow for 5 hours.
What do you need to make the Slow Cooker Peach Pork recipe?
This is a very easy and budget-friendly recipe that requires only a few ingredients and minimal prep work. I do recommend to use canned peaches, as they hold their shape better, but you can also use fresh peaches. Also, feel free to watch the recipe video attached for better guidelines.
Canned Peaches – if you decide to use fresh peaches, you will have to add 1/2 cup of syrup. Simmer 1/2 cup of water with 1 tablespoon of sugar, once the sugar is fully dissolved take it off the heat.
Pork Loin or Pork Chops
Brown Sugar – to balance the heat from the pepper.
Cinnamon – a little goes a long way, its very delicious with peaches.
Tomato Sauce – I like using Sam Marzano tomato sauce, as its sweeter.
Looking for more Pork Recipes? Check these out: