Chicken Parmesan Casserole
Chicken Parmesan Casserole is a quick and easy recipe, made with leftover chicken, parmesan, mozzarella, and tomato paste. Minimum prep work and great taste.
Casserole recipes are perfect for busy weeknights when you are short on time and also want to have great leftovers. You should also try our Crack Chicken Casserole, our Famous Sweet Potato Casserole and the Mac and Cheese one.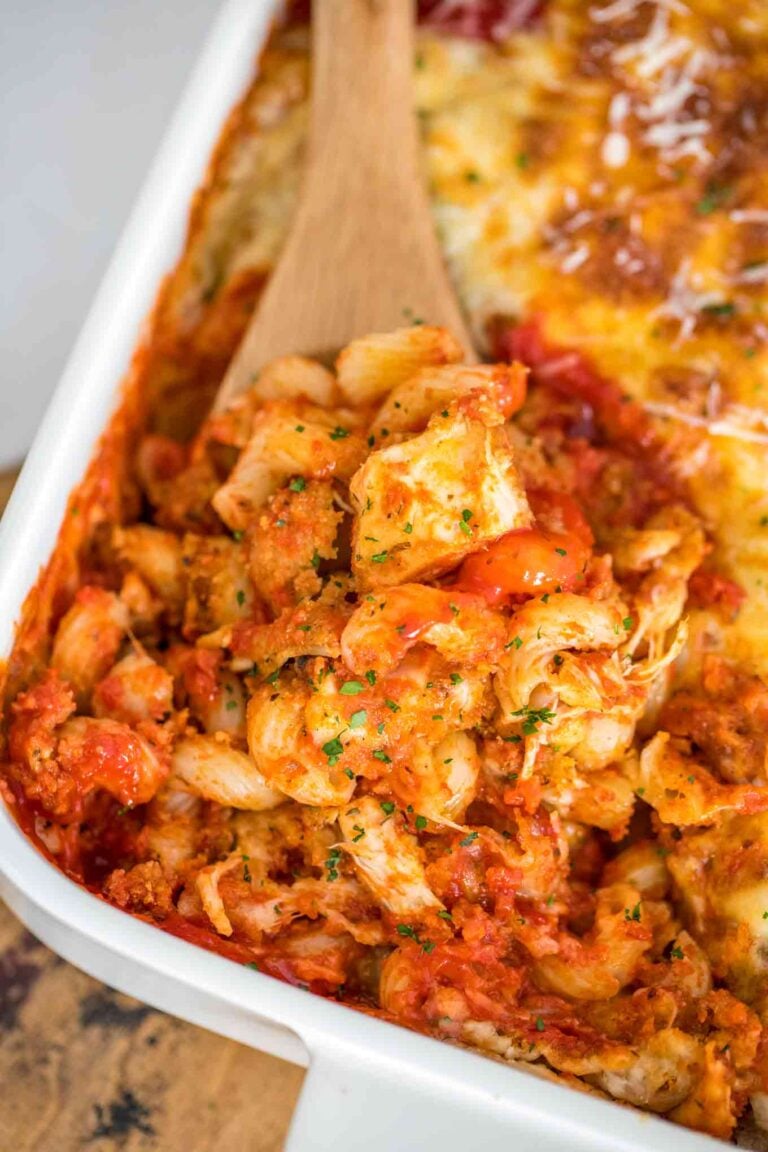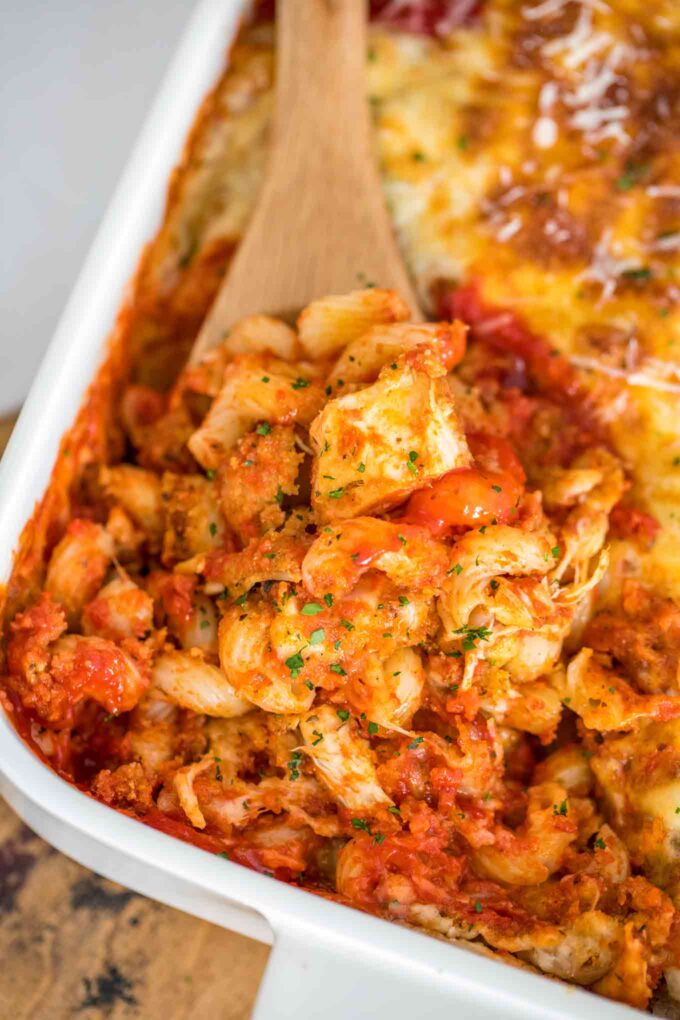 Chicken Parmesan Casserole Recipe
Chicken Parmesan Casserole is full of flavors and it's so easy to make. We love it that it's so much easier than making the Classic Chicken Parmesan, but it packs the same great flavors.
This easy dish is made with pasta, leftover chicken, or you can even use turkey and lots of cheese. Everything is also coated in a tangy tomato sauce that and some panko breadcrumbs.
This recipe freezes well and it also makes great leftovers. If you are tired of boring dinners, this one is definitely one to try. It is delicious served with a simple salad on the side.
WHAT IS CHICKEN PARMESAN?
It is a classic Italian dish made of chicken cutlets that have been tossed in egg wash, breadcrumbs with parmesan, and after that fried to crispy perfection. Next, the cutlets are later topped with tomato sauce and mozzarella cheese and baked until the cheese is bubbly. It is served with pasta on the side.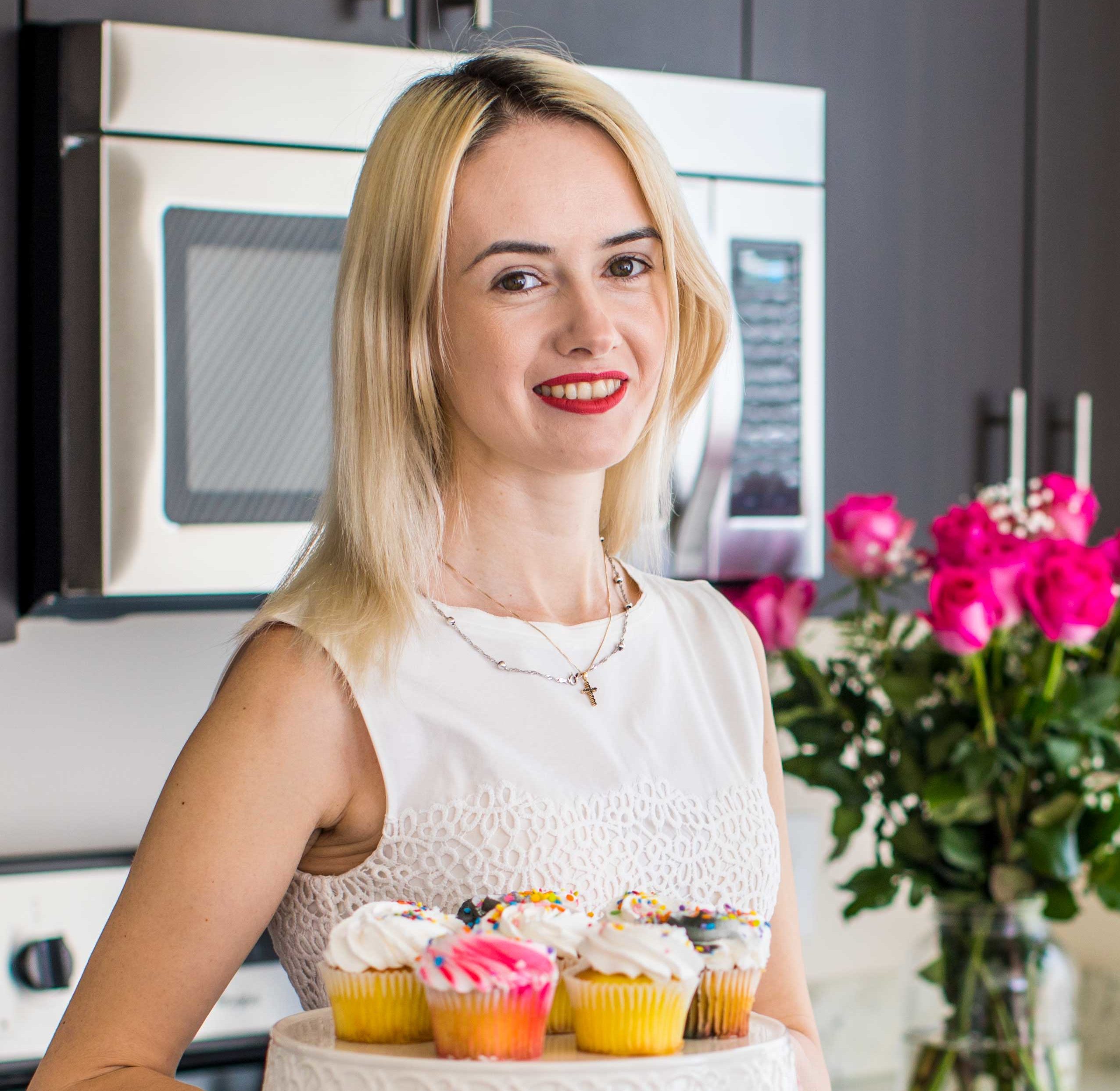 Follow us on Pinterest for more delicious recipes!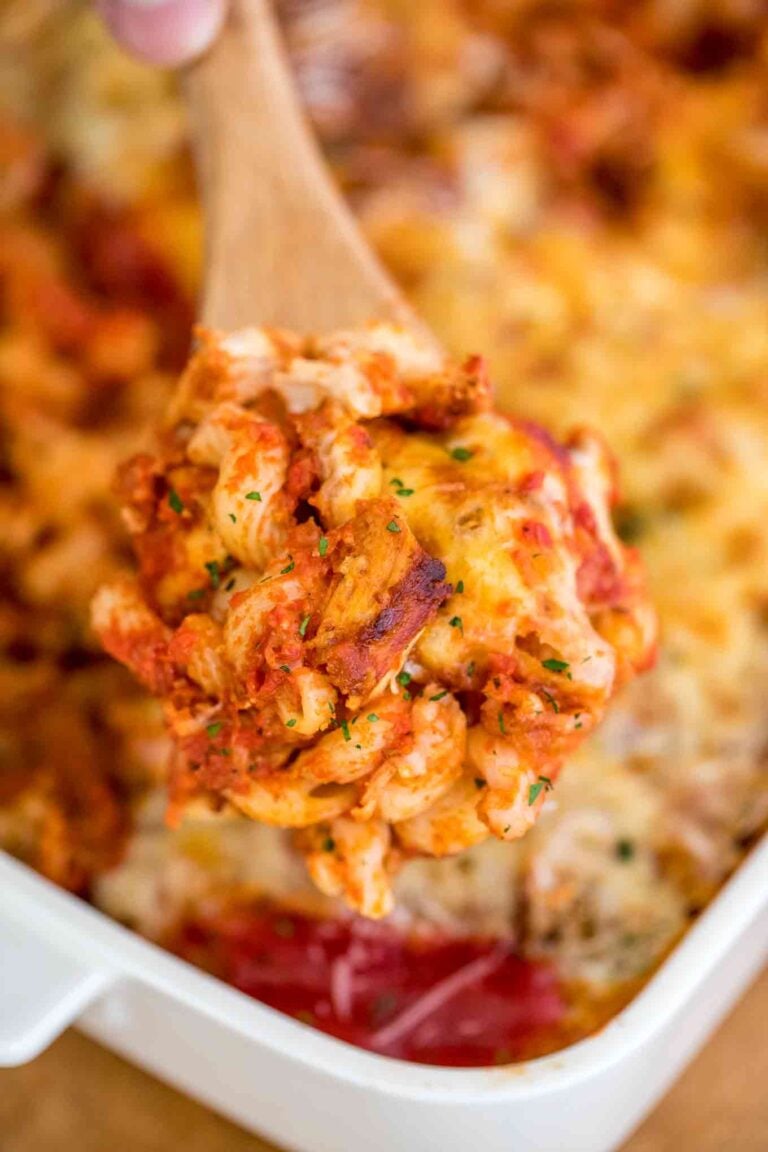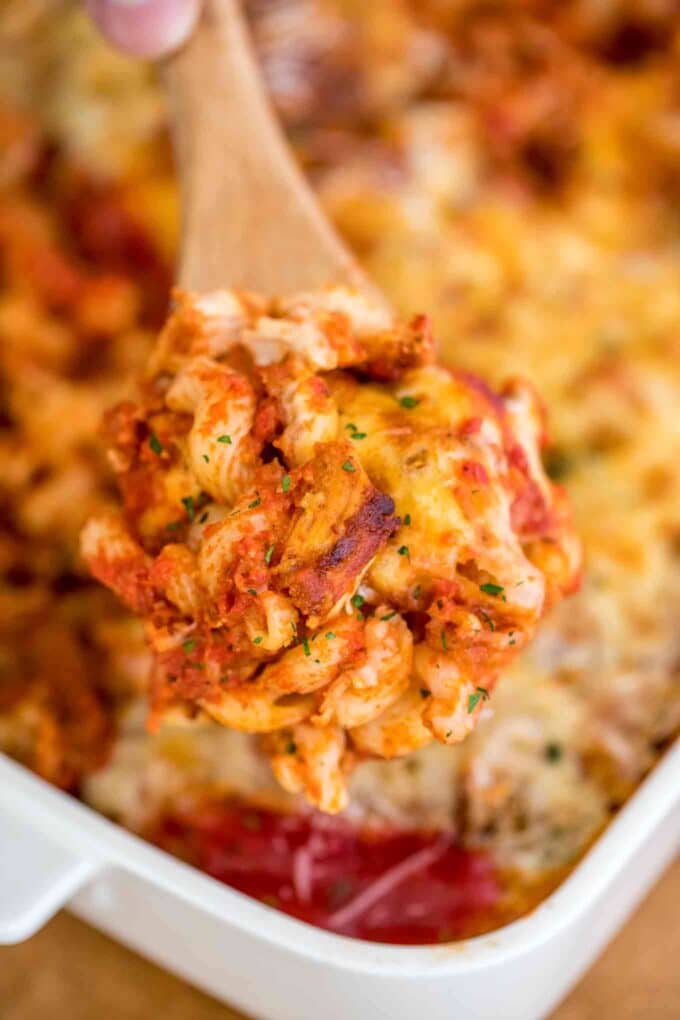 Recipe Tips and Suggestions:
Can you make this casserole with whole wheat pasta: Yes, you can. You can also make it with spaghetti or other types of noodles.
Are other cheeses OK to use: Yes, you can. I have tried this casserole with mozzarella cheese, but you can use Gruyere as well or any other mild white cheese.
Can you make this casserole with other meats: Yes, absolutely, you can make this casserole with turkey as well, it even tastes better with leftover pork.
What veggies can I use in this casserole: You can use bell peppers and broccoli. Chopped zucchini are great and use spinach if you are looking to add more greens.
Can you prep this casserole ahead of time: yes, you can. Follow all the instructions and assemble the casserole fully. Then, cover with plastic food wrap and refrigerate for up to 2 days.
CAN I MAKE IT DAIRY FREE?
Even though it might sound odd, but you could definitely make this recipe dairy-free and even gluten-free. Also, feel free to use gluten-free pasta and vegan cheese.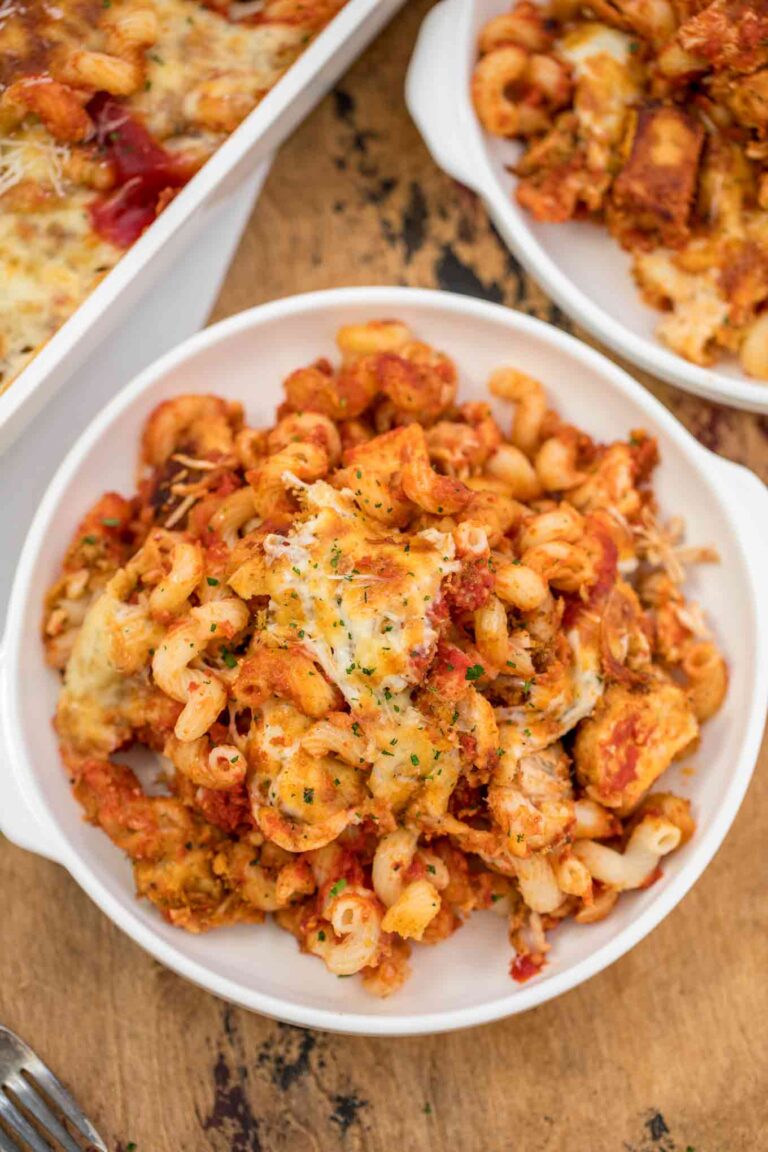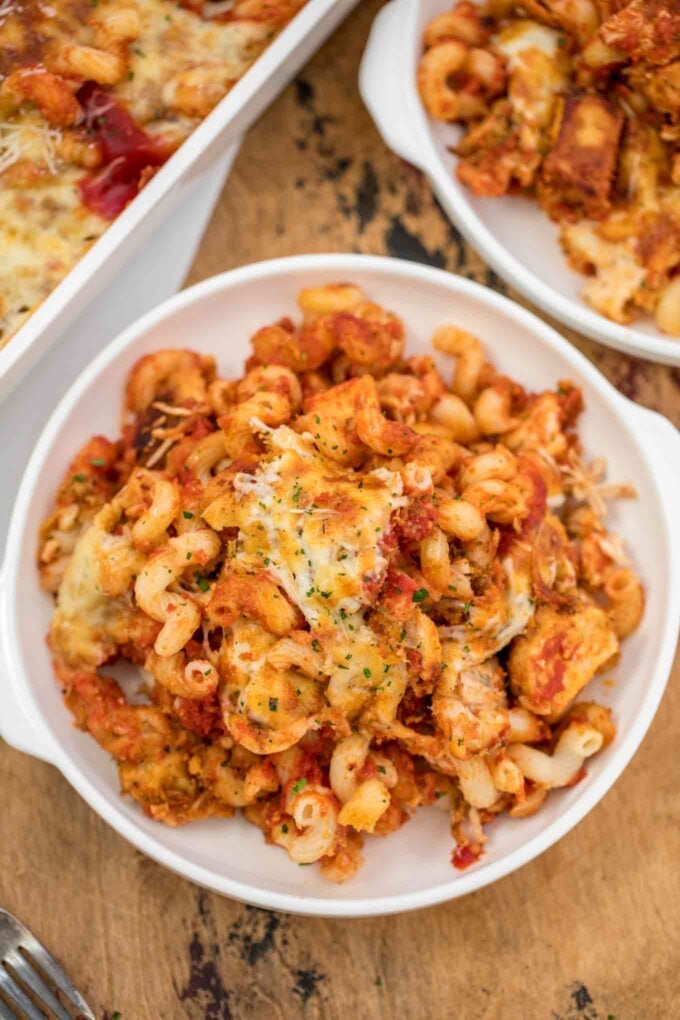 DO YOU COVER THE CASSEROLE WITH FOIL?
If you cover with foil, the dish will not get the nice brown and crunchy top. It will cause the steam to be kept inside it.
HOW TO FREEZE CHICKEN PARMESAN CASSEROLE:
First, transfer the mixture to a buttered 9-by-13-inch freezer-to-oven baking dish.
After that, cover tightly with aluminum foil and wrap in plastic wrap.
Freeze for up to 6 months.
To reheat it, pop it up in the oven frozen, and covered with foil, at 350°F, for 1 hour.
More homemade casserole recipes:
Save Recipe
Chicken Parmesan Casserole
Chicken Parmesan Casserole is a quick and easy recipe, made with leftover chicken, parmesan, mozzarella and tomato paste.
Author: Catalina Castravet
Serves: 8 servings
Prep time:

10

minutes
Cook time:

20

minutes
Total time:

30

mins
Nutrition information
Calories: 381 Carbohydrates: 29 Protein: 40 Fat: 10 Saturated Fat: 5 Cholesterol: 64 Sodium: 1257 Potassium: 544 Fiber: 3 Sugar: 5 Vitamin A: 955 Vitamin C: 6.6 Calcium: 743 Iron: 2.7
Save Recipe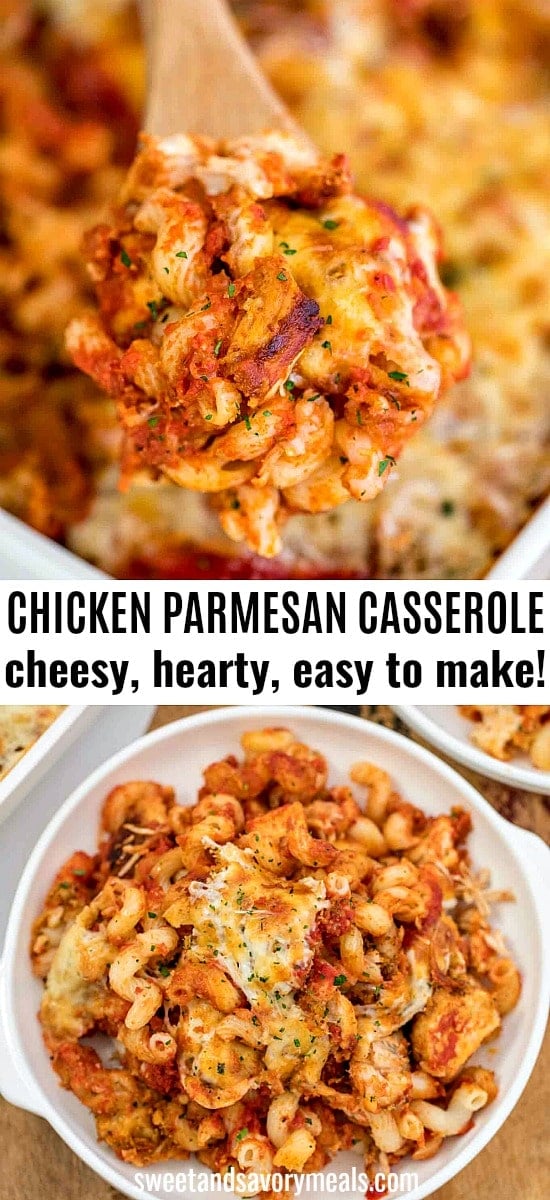 More recipes you might love
Categories: