CHICKEN CORDON BLEU CASSEROLE
Chicken Cordon Bleu Casserole has all the delicious flavors of the famous classic French recipe without all the fuss and prep work. Loaded with tender chicken, pasta, cheese and obviously lots of ham. This meal will quickly become a family favorite.
Casserole recipes are the perfect solution for quick and easy dinners, especially when you are short on time and also want leftovers. You should also try our Crack Chicken Casserole, our Chicken Parmesan Casserole and the Mac and Cheese one, which is very creamy and cheesy.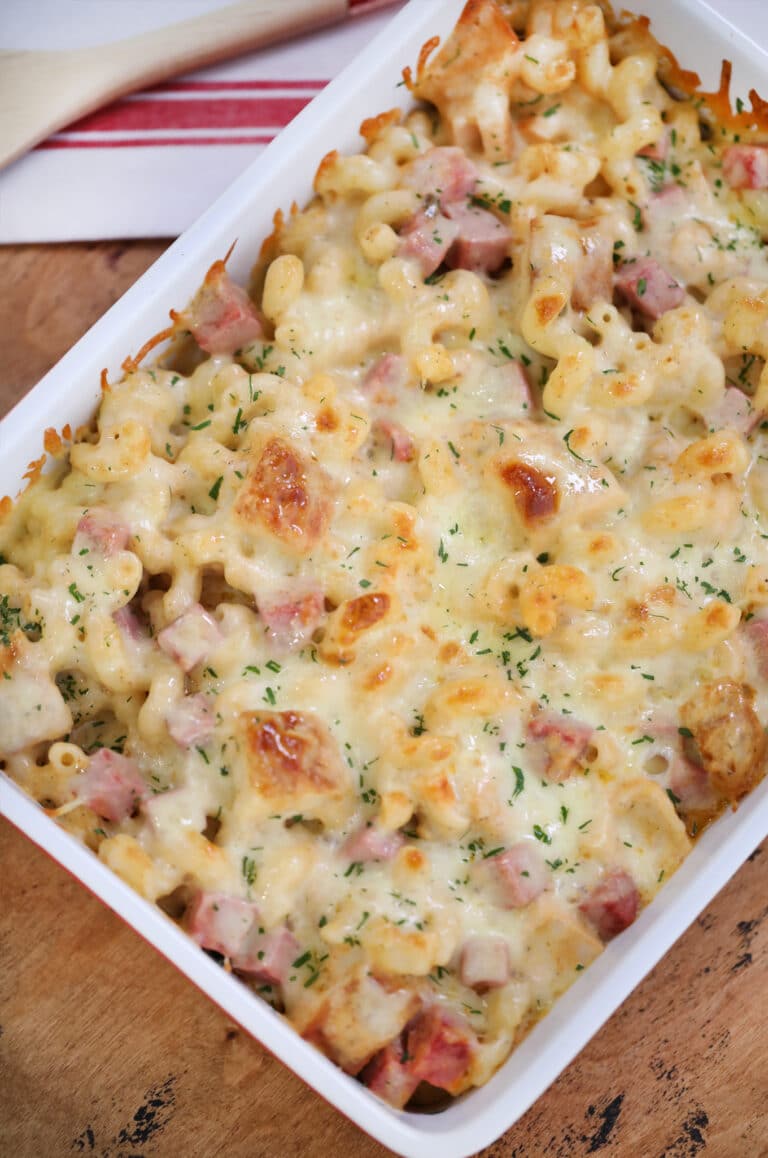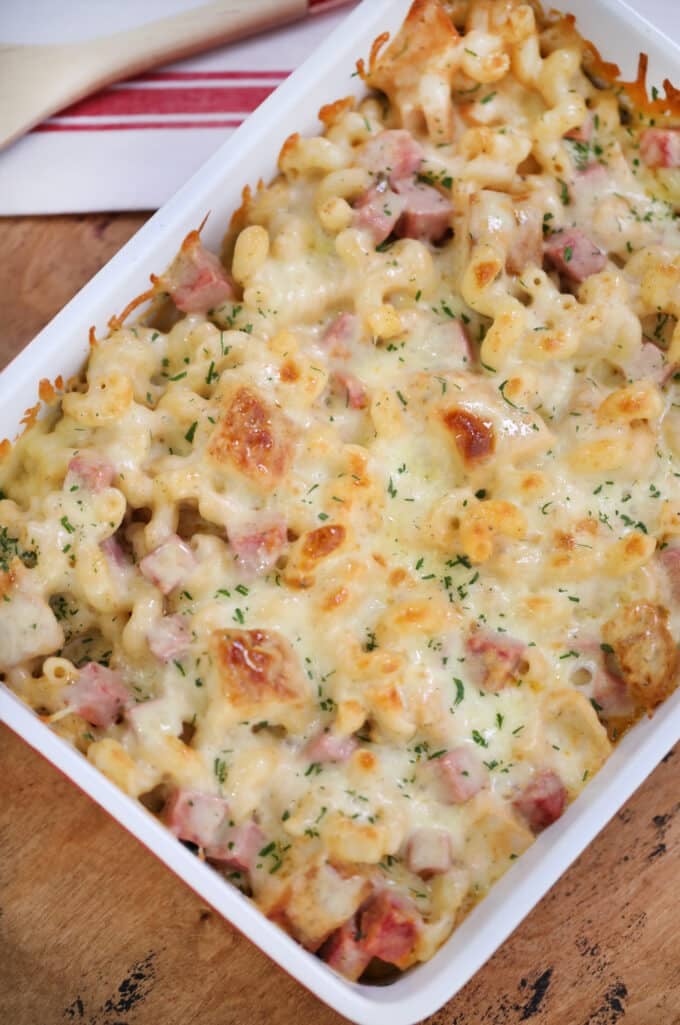 CHICKEN CORDON BLEU CASSEROLE
Chicken Cordon Bleu Casserole is a very easy pasta-based dish, that is just a combination of delicious and hearty ingredients, in a creamy cheese sauce and baked to perfection. This recipe is one of the best ways to use leftover chicken. Also, if you are a cheese lover, you will appreciate very much the cheesiness of this dish.
This recipe is a great dinner alternative, that is low cost, easy to make and at the same time is packed with flavor. I have made it many times with rotisserie chicken and leftover chicken breasts. When we fire up the grill, I usually always throw some extra chicken breasts on it, that I can freeze and use later in recipes like this.
This way prep time is reduced, and you can have exciting and delicious dinners with no added effort. You can also make this casserole with leftover turkey. So no more boring sandwiches, when you can have a cheesy and filling warm dinner.
This recipe freezes well and it's perfect to make if you are looking to feed a larger crowd or to have leftovers. It reheats great and it tastes delicious!
WHAT IS CHICKEN CORDON BLEU?
It is a Swiss dish that consists of chicken that has been stuffed or rolled with ham and cheese. After that, it's dipped into an egg wash and rolled into breadcrumbs. Next, it is fried to golden perfection. It is usually served with a creamy sauce on the side.
If you are looking for the classic version, we have the perfect one for you, just follow this link.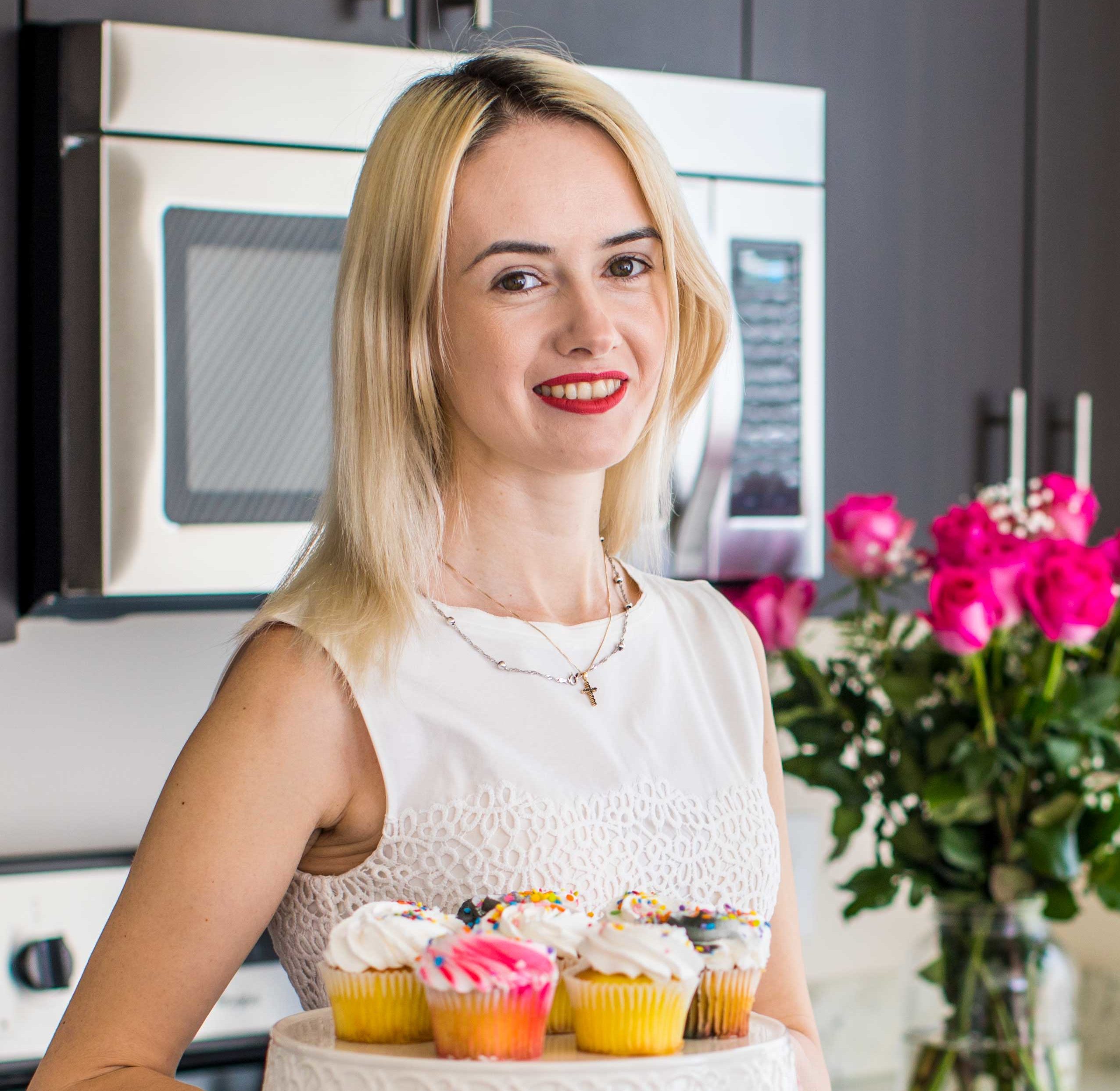 Follow us on Pinterest for more delicious recipes!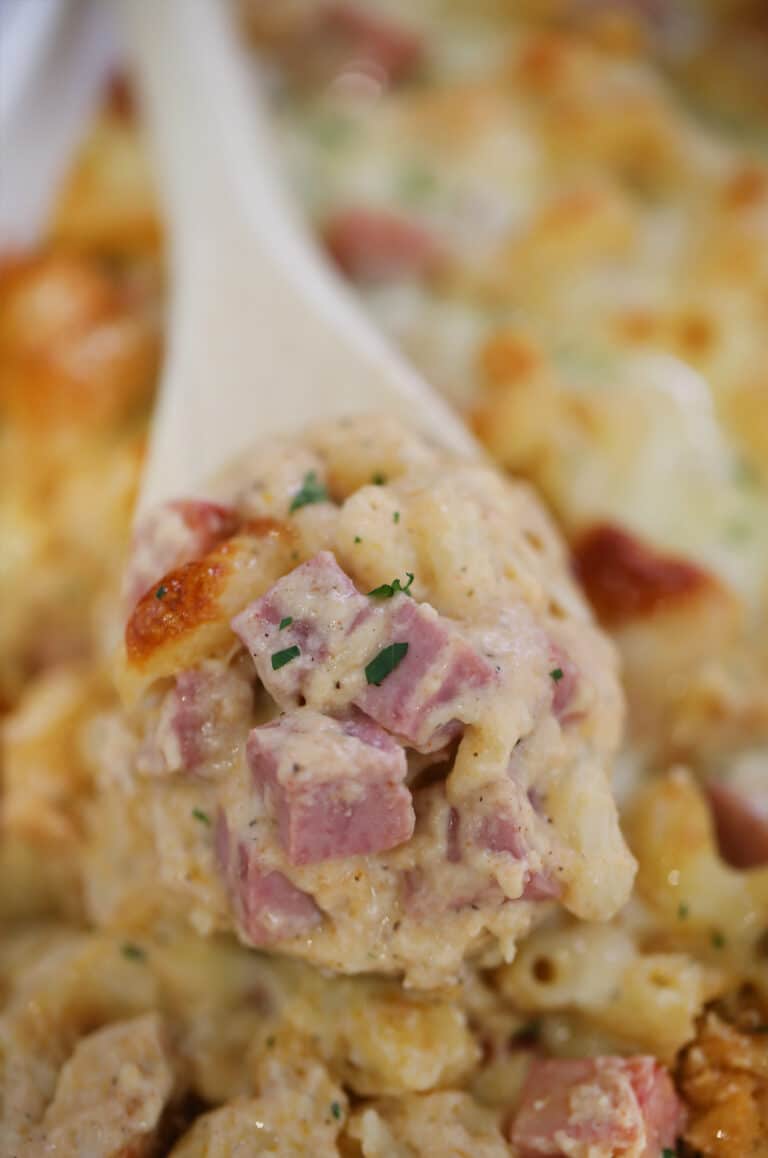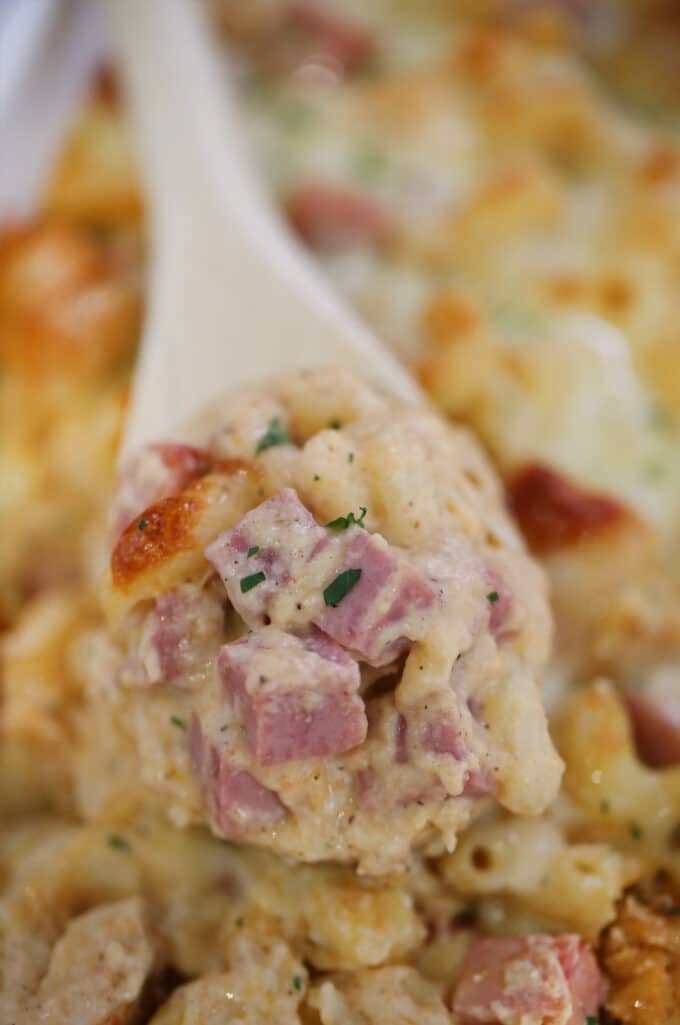 RECIPE TIPS AND SUGGESTIONS:
Can you make this casserole with whole wheat pasta: Yes, you can. You can also make it with other kinds of pasta that you like, like shells and macaroni.
Are other cheeses OK to use: Yes, you can. You can make this meal with any cheese that melts well. We like to use a combination of mozzarella and Swiss cheese, but gruyere will also work great.
Can you make this casserole with other meats: While traditionally the recipe asks for chicken, you can easily make it with turkey or even pork. Chicken sausage would also work great.
What veggies can I use in this casserole: You can add your favorite veggies, we recommend bell peppers, Chopped zucchini, mushrooms or spinach. Green peas and finely diced carrots add a nice touch as well.
Can you prep this casserole ahead of time: This recipe is very versatile, you can assemble the casserole fully and then, cover with plastic food wrap and refrigerate for up to 2 days.
CAN I MAKE IT DAIRY FREE?
This recipe can be adapted based on your dietary preferences. You can use vegan cheese and unsweetened non-dairy milk to prepare it. While it will not taste like the original, it will still be very good.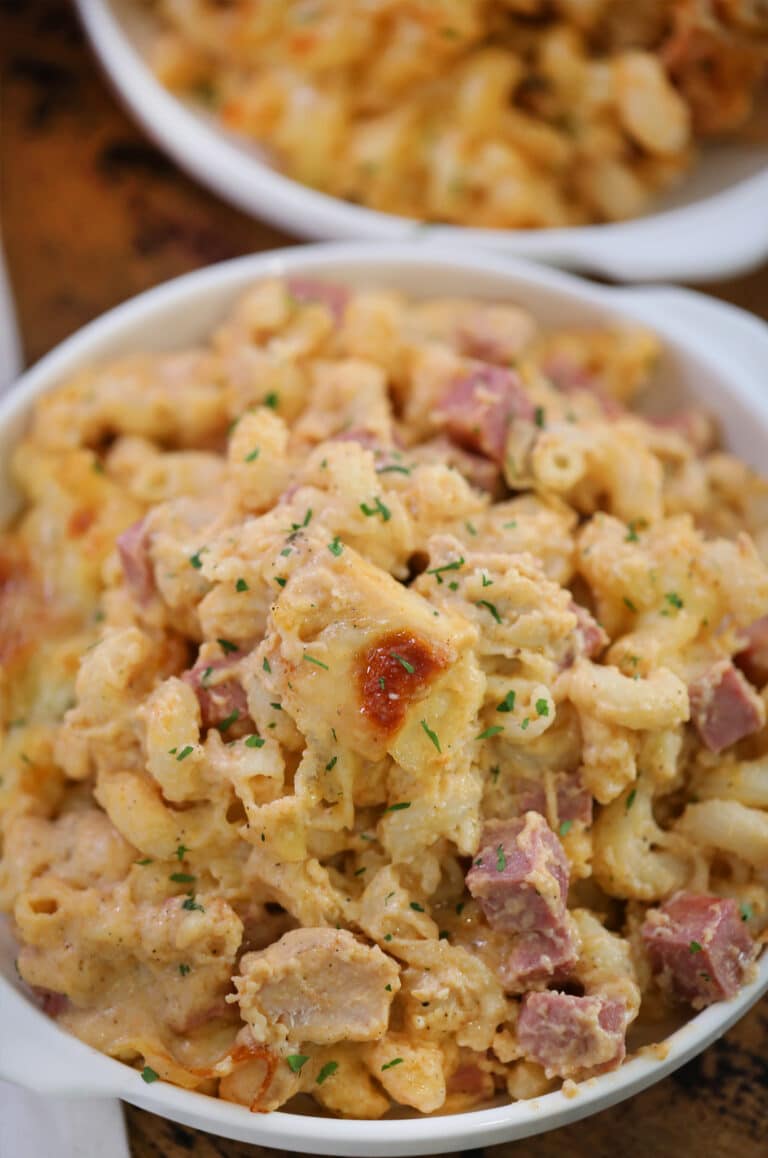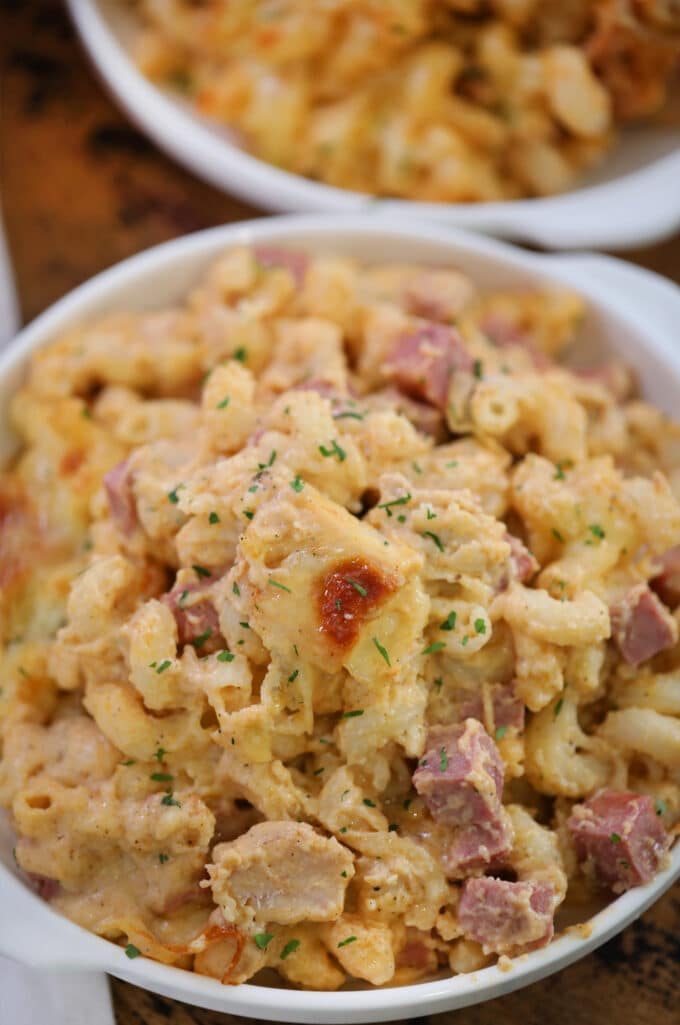 DO you bake the casserole covered?
If you cover with foil, the dish will not get the nice brown and crunchy top. It will cause the steam to be kept inside it and the top just won't be as appealing.
HOW TO FREEZE CHICKEN CORDON BLEU CASSEROLE:
First, transfer the mixture to a buttered 9-by-13-inch freezer-safe baking dish or container.
After that, cover tightly with aluminum foil and wrap it well in clear wrap.
Freeze for up to 3-6 months. We recommend 3 months, for the best results.
When ready to consume, bake it frozen and covered with foil, at 350°F, for 1 hour.
Save Recipe
Chicken Cordon Blue Casserole
Author: Catalina Castravet
Serves: 8 servings
Prep time:

20

minutes
Cook time:

30

minutes
Total time:

50

mins
Ingredients
Cheese Sauce:
Topping:
Nutrition information
Calories: 654 Carbohydrates: 30 Protein: 57 Fat: 32 Saturated Fat: 18 Cholesterol: 160 Sodium: 1011 Potassium: 735 Fiber: 1 Sugar: 7 Vitamin A: 1130 Vitamin C: 1.2 Calcium: 867 Iron: 1.5
Save Recipe
More recipes you might love