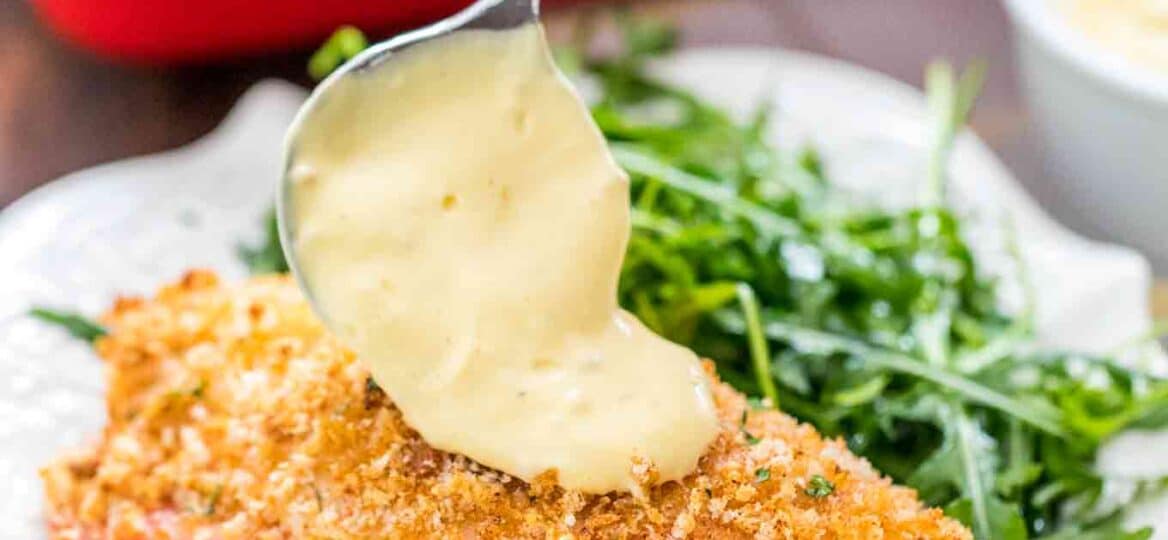 Baked Chicken Cordon Bleu
Chicken Cordon Bleu is crispy and delicious, filled with cheese and ham. This easy version of the famous French meal is ready in about one hour and the perfect dinner option.
Any crispy food is considered delicious if you would like to explore more crunchy options be sure to try Easy Crab Cakes or Fried Cheese Sticks. They are all great served with a creamy dipping sauce on the side.
Baked Chicken Cordon Bleu Recipe
Chicken Cordon Bleu is my favorite way to eat chicken. Gather your friends and your ingredients so that you will be able to make this dish for dinner tonight. Are some of your friend's gluten-free? Don't fret, because this is easily made with gluten-free ingredients as well.
we like to use panko bread crumbs to make this dish extra special and the outer layer golden-brown and crispy. You can easily find gluten-free panko breadcrumbs for a GF version of this recipe. To make it healthier, we like to bake it instead of frying it.
This dish is excellent with red wine and a side of asparagus, broccoli, or any steamed vegetable. An additional way to enjoy it is by adding a side of rice or mashed potatoes. Also, this meal takes classy to a whole new level especially with the amount of saved time.
What is chicken cordon bleu?
The classic dish is a fried ball of chicken that has been stuffed with ham and cheese. The outside contains a thin layer of bread crumbs while the inside contains melted cheese engulfed by ham. However, to save time, instead of rolling the meat, you can just simply stuff it.
How to roll up chicken?
There are many versions to make this recipe, the one that we prefer is to just easily stuff the meat with the ham and cheese. If you want to go all out and make the classic recipe, you can roll the meat with the cheese and ham. Here is how you can roll it up:
Wrap the chicken in some plastic
Next, beat it with a mallet until it is flat
Take the plastic wrap off
Then, put the cheese and the ham on top it
Roll slowly and place it on a baking sheet
Is chicken cordon bleu gluten free?
It all depends on what ingredients you use, especially you have to pay attention to the breadcrumbs. If you use Gluten-Free panko breadcrumbs, then the dish will be without gluten.
What is the temperature to cook this recipe?
We like to cook this recipe at 375 degrees F, which helps make the top crunchy and keep a cheesy and tender interior. A chicken's internal temperature needs to be 165 degrees F. Check the temperature of it by getting a kitchen thermometer.
Can you freeze chicken cordon bleu?
In order to freeze it, cover it in plastic wrap and after in aluminum foil and then place it in the freezer. This will last for up to 3 months in the freezer.
Also, before serving it, thaw the chicken in the fridge overnight and after that bake it in a preheated oven (350 degrees F) for 10 minutes.
More chicken recipes: