Best Taco Lasagna Recipe [VIDEO]
Taco Lasagna is flavorful, cheesy, and delicious. This casserole is the perfect combination of Mexican inspired ingredients, put in a traditional lasagna dish. It is an easy meal to make for the whole family to enjoy!
We love Mexican inspired foods, and we have a full collection of them on our blog. Starting from our popular Instant Pot Taco Soup to Chicken Tortilla Soup. After receiving multiple requests, we added the delicious Taco Lasagna to the list.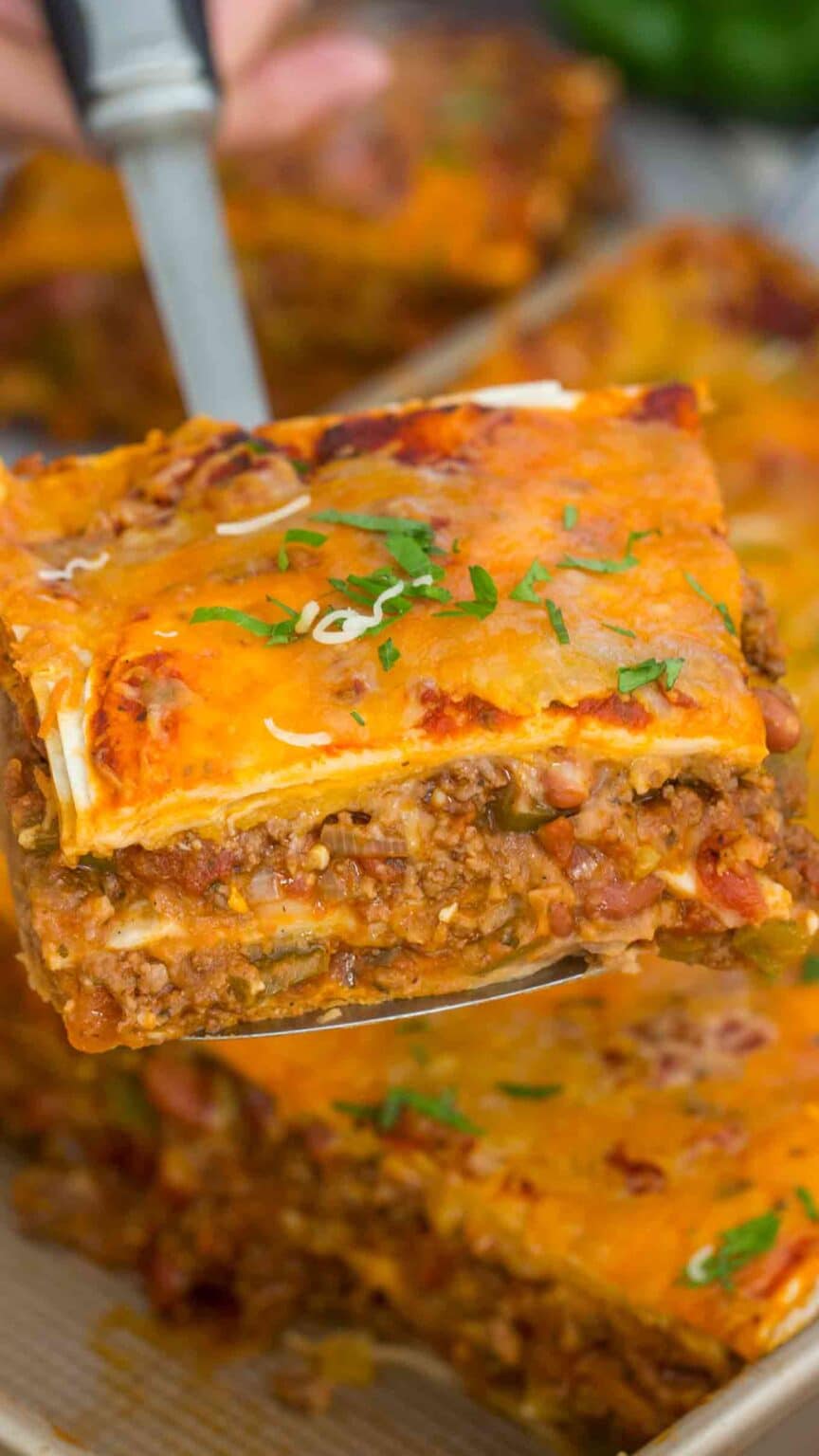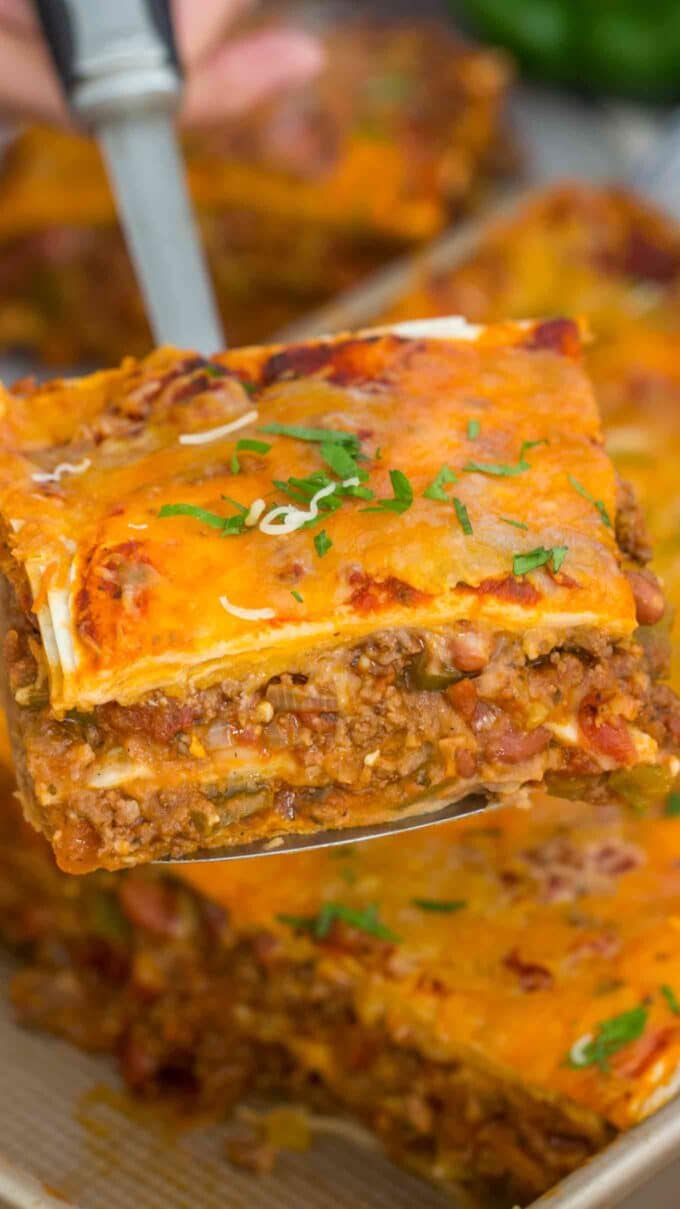 Best Taco Lasagna
This Taco Lasagna is the ultimate comfort food. What is even better, it combines the taco flavors with lasagna is one recipe, which raises this dish to a whole new level. I am in love with Mexican food, and especially tacos.
My most ordered dish at any Mexican place would definitely be a taco plate. Another favorite meal of mine is, of course, lasagna. So combining the two together in one easy to make the dish, is a dream come true.
The Taco Lasagna combines the beef cooked with chunky and spicy salsa, taco seasoning, tortillas, and lots of cheese. I added some veggies into the mix, such as onion, some garlic, and green bell pepper, to lift up the flavors in the dish. Also, to make it a more traditional and authentic Mexican meal, I added a blend of Mexican cheese, and beans.
The casserole turns out perfectly cooked, juicy, flavorful, and ready in just about one hour, from start to finish. This dish can be served with your favorite toppings, such as sour cream, avocado, salsa, fresh cilantro, or some chopped fresh jalapenos for a spicier kick. Another fun part of this meal is that instead of lasagna noodles, you use flour or corn tortillas.
WHAT IS TACO LASAGNA?
This is a comfort casserole dish that uses corn tortilla in combination with ground beef, taco seasoning, cheese, and veggies. All layered together then baked till bubbly and golden brown.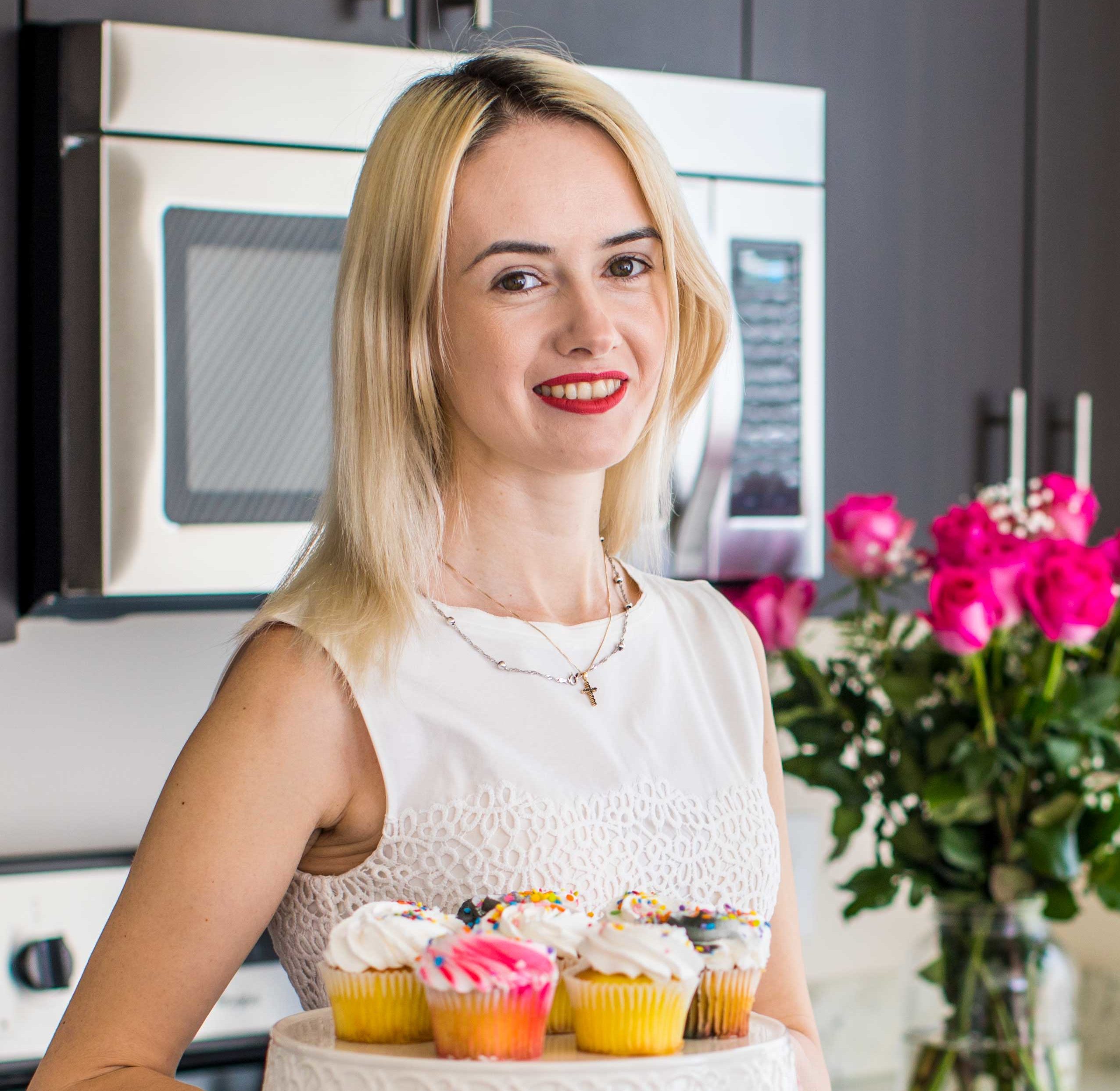 Follow us on Pinterest for more delicious recipes!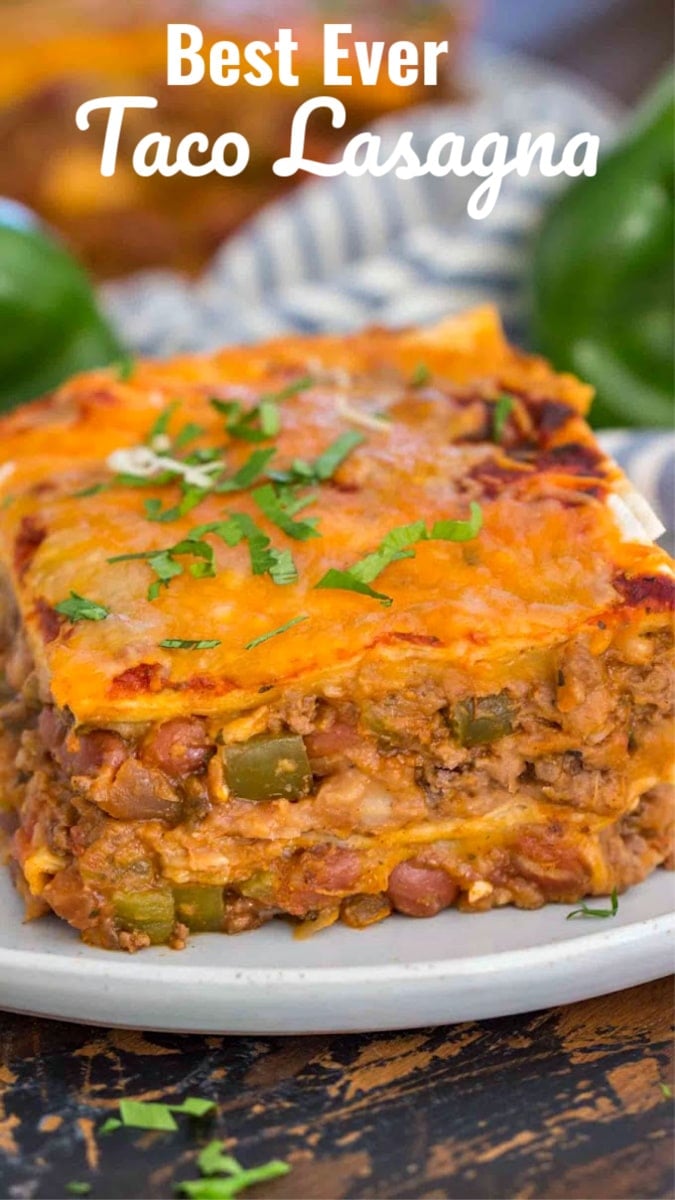 Can I swap the meat in this recipe?
Absolutely! While I used ground beef in this Taco Lasagna. However, you can easily swap the meat by using ground chicken, ground turkey, or even sausage.
To make it vegetarian, skip the meat altogether. All options will work perfectly well.
Taco Lasagna Topping Suggestions
Bacon crumbs or chopped bacon
Cheddar cheese or Mozzarella cheese
Chopped green onion, parsley, or cilantro
A dollop of sour cream
Crema Fresca
Fresh salsa
Chopped jalapenos and guacamole
WHAT SHOULD I BAKE THE TACO LASAGNA IN?
For perfect and uniform cooking, I recommend using 9×13 non-stick baking pan for this recipe. Also, if you want to double the dish, then go with a larger casserole baking dish.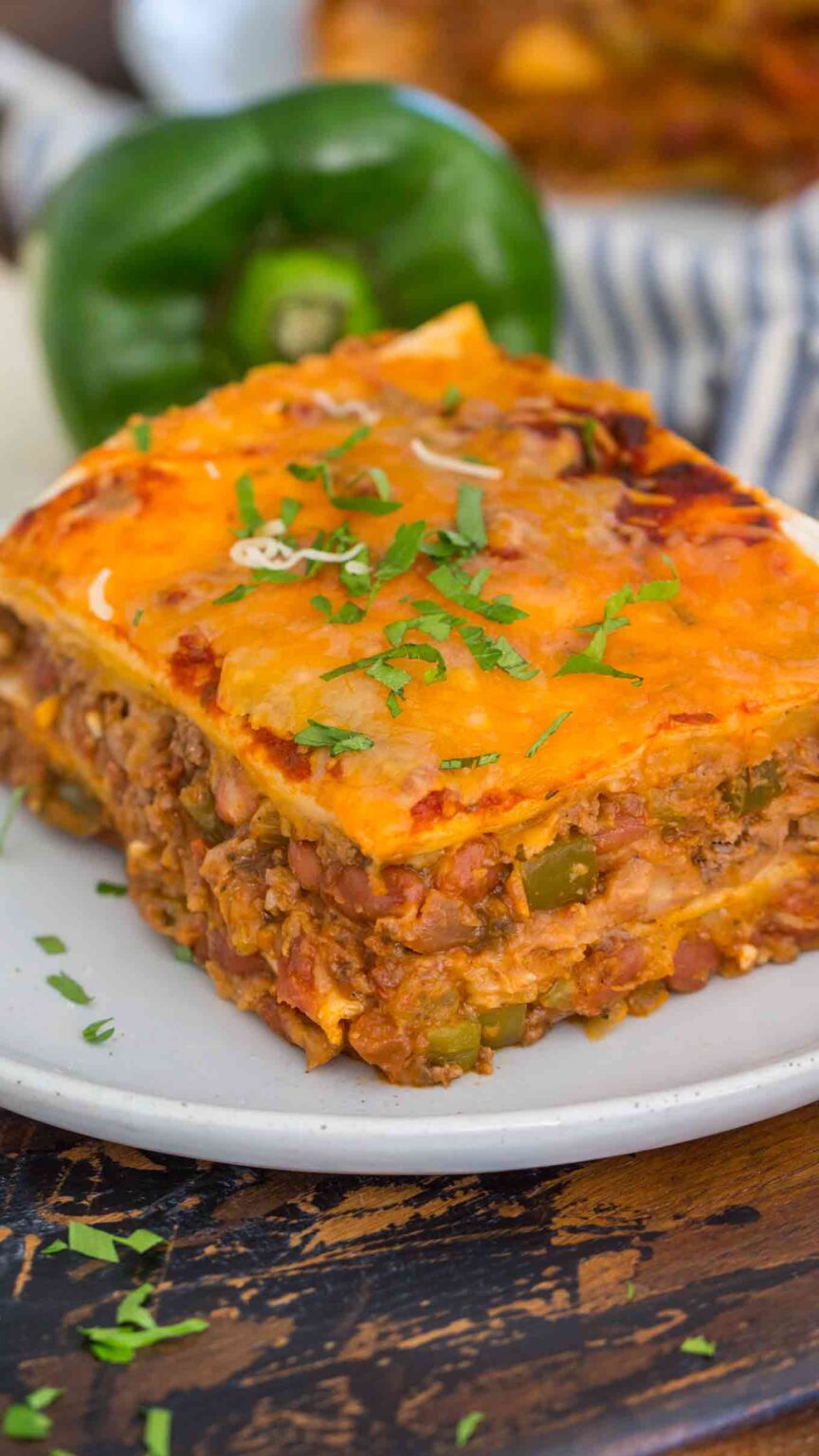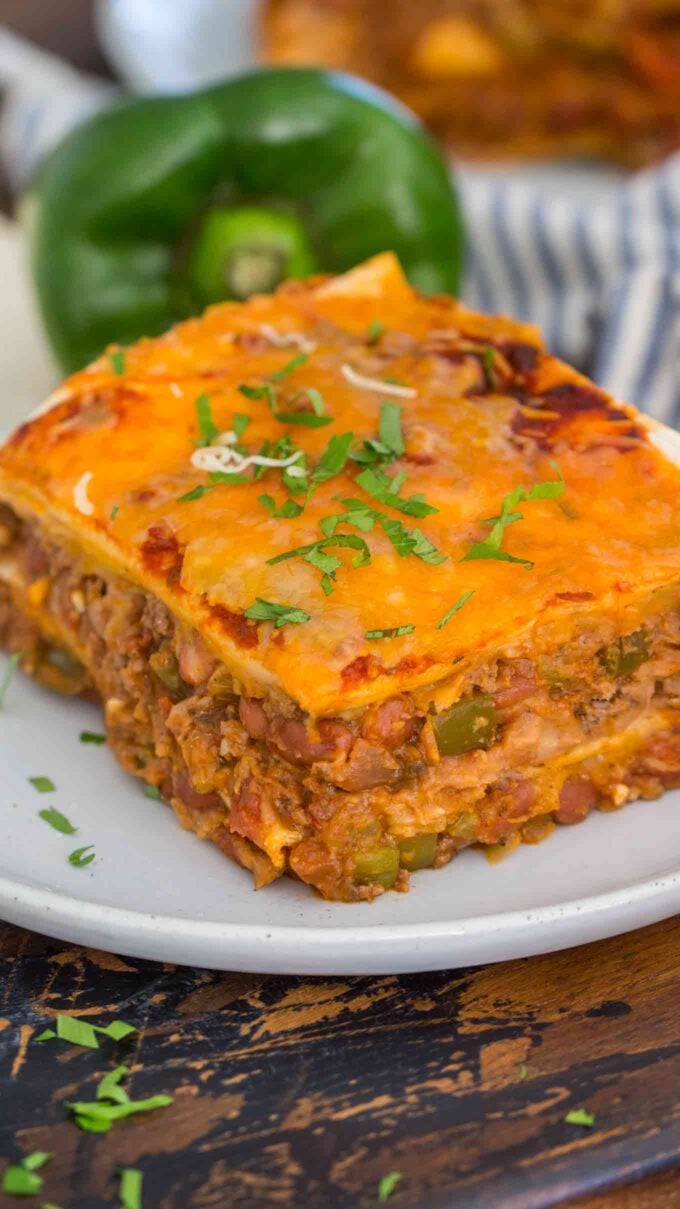 HOW TO FREEZE COOKED TACO LASAGNA?
First, let the lasagna cool to room temperature. An entire cooked lasagna can be frozen in a freezer-safe dish. Most glass or ceramic casserole dishes are fine for this purpose.
If the lasagna has been but into individual pieces, refrigerate it first, for the layers to settle. It makes wrapping them easier.
Next, cover the lasagna with freezer-safe plastic wrap. Then, wrap the plastic around the entire dish, to make sure there are no gaps in the wrap where air could get in and cause freezer burn.
The individual lasagna slices can be individually wrapped in freezer-safe plastic wrap and foil or added to freezer-safe bags. This is a great alternative for those who don't want to thaw an entire lasagna or want to cook smaller food portions.
Freeze for up to 3 months for best flavor. It will keep good for 6 months or more.
HOW TO THAW AND REHEAT FROZEN TACO LASAGNA?
The night before you intend to have the lasagna for dinner, transfer it from the freezer to the fridge and thaw it overnight.
Once thawed cook the lasagna or reheat if it has been already cooked.
If you try to bake it while it's still frozen or partially frozen, it will cook unevenly and it won't be as good.
Other Pasta Recipes:
Taco Lasagna Recipe Tips
Use quality ground beef. This will make the dish more flavorful.
Also, to shave off a few calories, substitute the ground beef with ground turkey or chicken. In addition, I would recommend using reduced-fat cheese.
For a healthier version, try my zucchini lasagna. It is equally delicious.
For a fresh burst of vibrant flavor and color, toss a palmful of minced cilantro, fresh basil, or parsley on top of this casserole before serving.
Similarly, you could use reduced-fat cheese. Also, you can use your preferred cheese in this recipe.
Add more or fewer veggies upon discretion. I like to use one green bell pepper, but a cup of zucchini would work great as well.
While I have used tortillas instead of lasagna noodles, you can also make this Taco Lasagna with traditional lasagna noodles.
Feel free to use your favorite cheeses or a mix of a few varieties. Just go with what you like the most.
Save Recipe
Taco Lasagna
Taco Lasagna is full of flavors, cheesy and delicious. This lasagna is the perfect combination of Mexican inspired ingredients, put in a traditional lasagna dish.
Author: Catalina Castravet
Serves: 8 slices
Prep time:

30

minutes
Cook time:

30

minutes
Total time:

1

hr
Ingredients
Beef Layer:
Cornstarch Slurry:
Topping:
Instructions
Beef Layer:
Cornstarch Slurry:
Assembling the lasagna:
Bake:
Nutrition information
Calories: 730 Carbohydrates: 54 Protein: 53 Fat: 55 Saturated Fat: 27 Cholesterol: 172 Sodium: 2664 Potassium: 1058 Fiber: 9 Sugar: 12 Vitamin A: 1630 Vitamin C: 20.9 Calcium: 948 Iron: 6.3
Save Recipe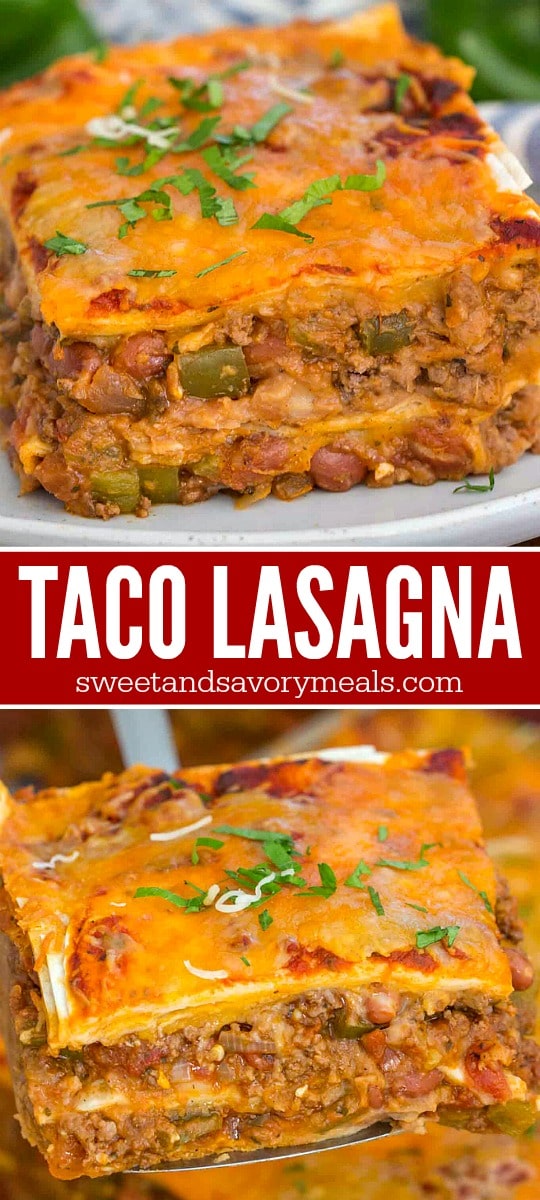 More recipes you might love
Categories: