Cheesy Instant Pot Taco Pasta [VIDEO]
Instant Pot Taco Pasta is creamy, hearty and extra cheesy, easily made in the Pressure Cooker without pre-cooking the pasta. Serve it with your favorite toppings.
Instant Pot Pasta recipes are a staple around here. Among our most popular once are Tuscan Chicken Pasta, Chicken Pot Pie Pasta, and the cheesy Cheeseburger Macaroni.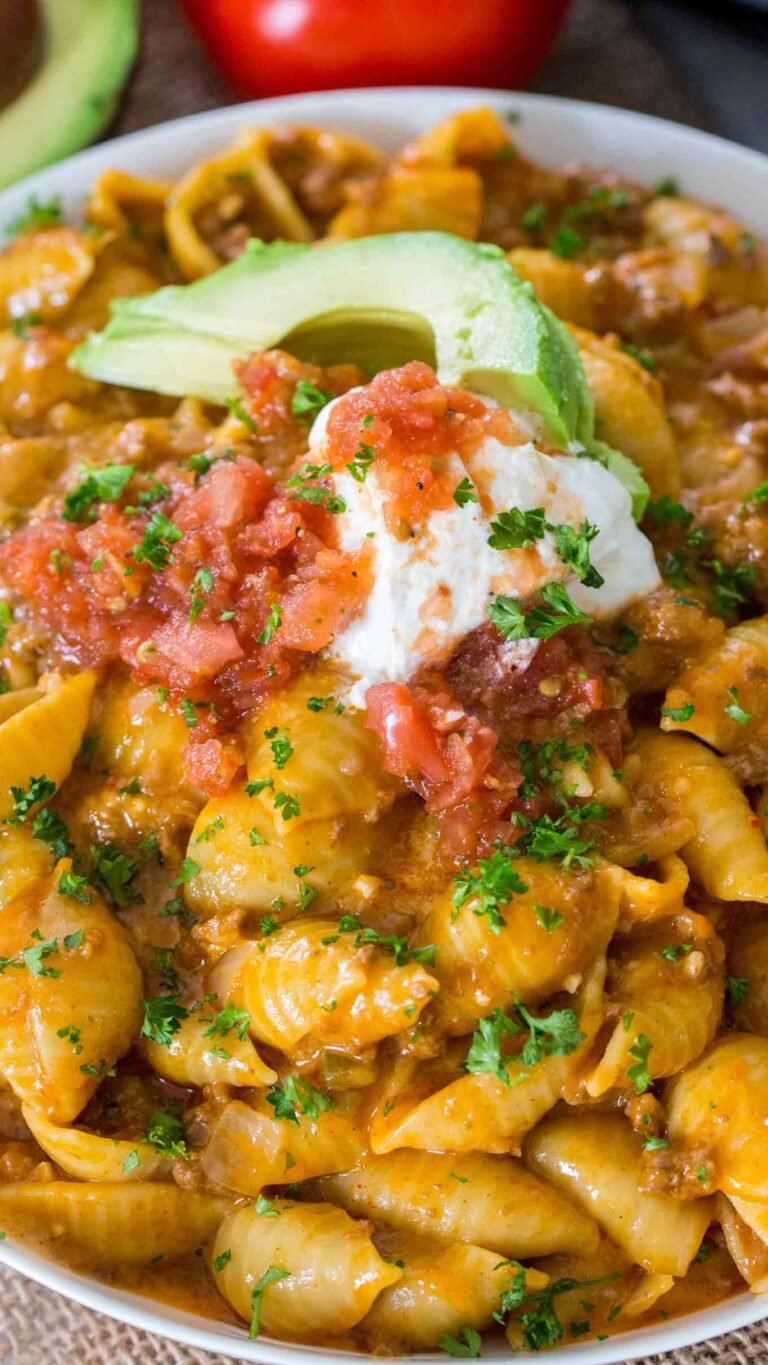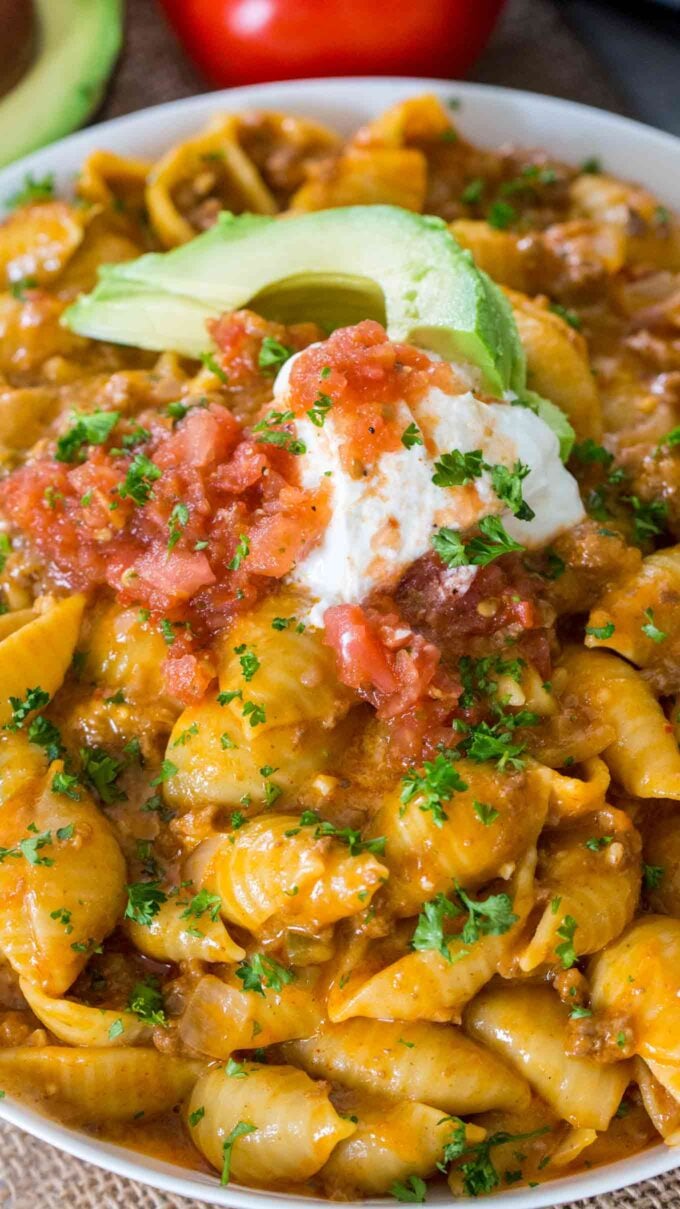 Best Instant Pot Taco Pasta
Instant Pot Taco Pasta is one of those amazing dinners that once you try it will quickly become a favorite. After I made this for my husband, he asked me to add it to our rotation menu.
The recipe is so delightfully easy, you add all the ingredients to the pot and cook them together. You read that right, you don't have to pre-cook the pasta. This homemade pasta recipe also requires minimal prep work.
A delicious combination of beef cooked with chunky and spicy salsa, taco seasoning, pasta and lots of cheese.
The pasta shells end up covered in the most amazing, cheesy sauce, you will basically lick your plate clean. Serve this amazing meal with your favorite toppings, I love mine with lots of sour cream, avocado, salsa, and fresh cilantro.
You can also add crushed tortilla chips and some chopped fresh jalapenos for a spicy kick.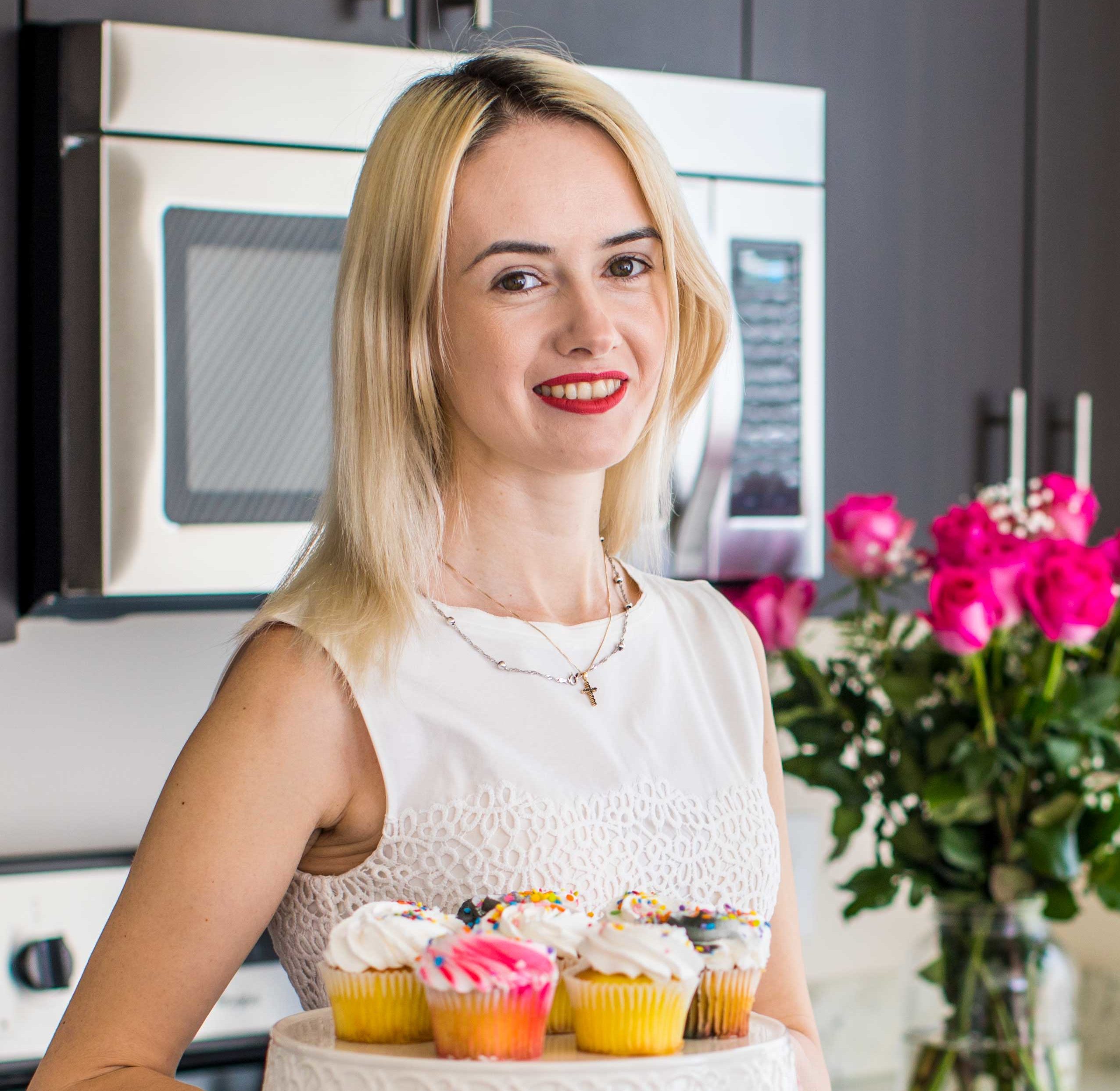 Follow us on Pinterest for more delicious recipes!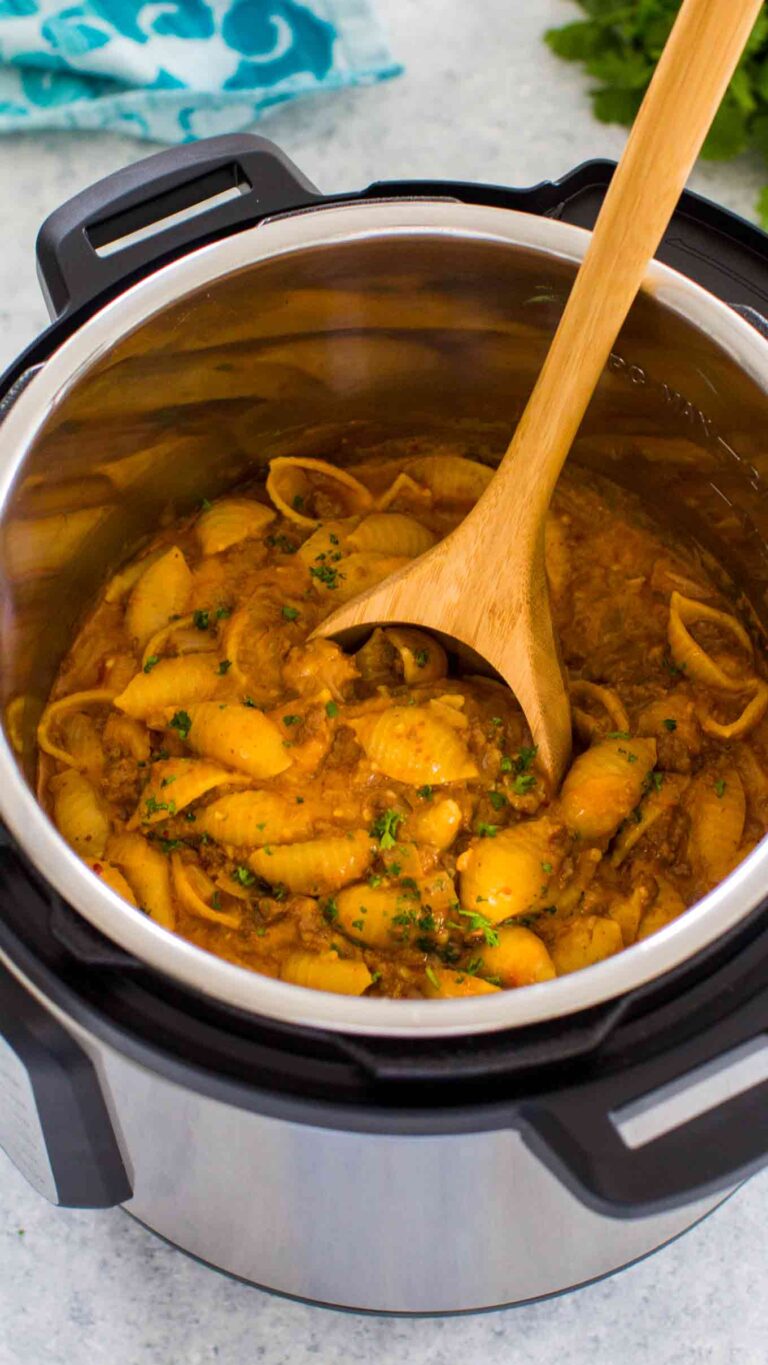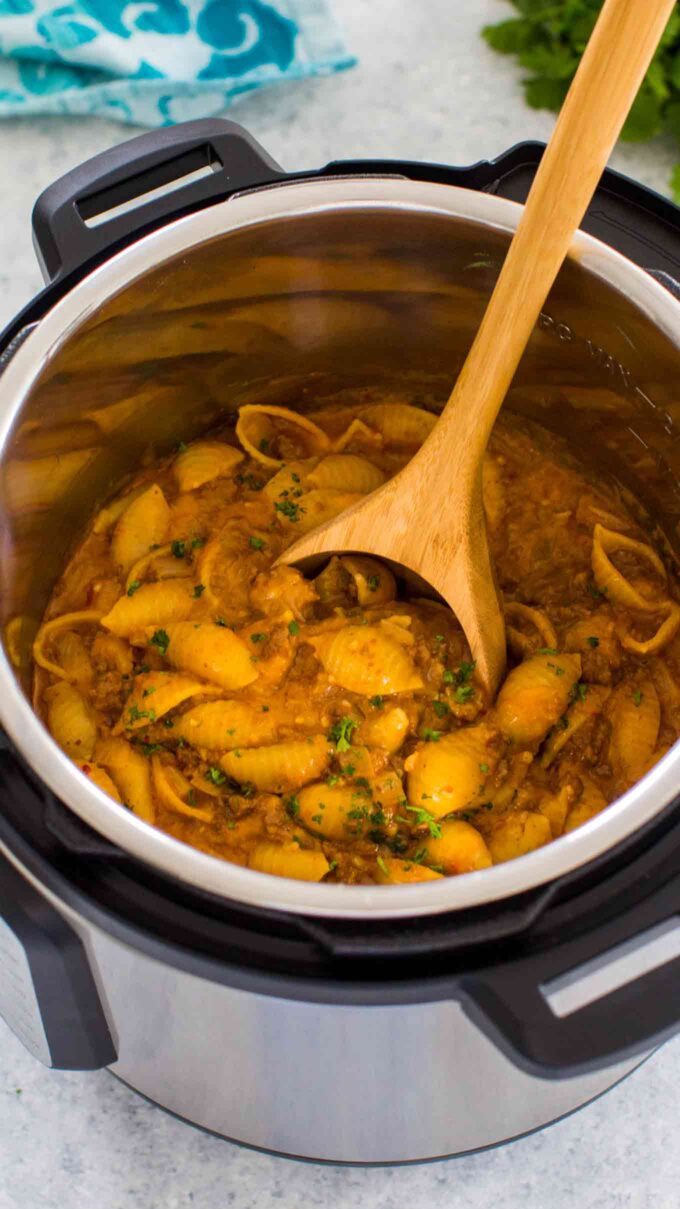 Recipe Tips:
I always say this, but a good meat-centered meal starts with quality meat, preferably use organic beef for this meal.
Also, look for fresh meat, that has a bright color, and that has a 15-20% fat content to get great flavor and tenderness.
Browning the beef is essential, it will lock in the flavor and the beef juices and also elevate the meat flavor.
Also, you don't have to pre-cook the pasta for this recipe, you add the uncooked pasta to the pot and 5 minutes on HP will give you al-dente pasta, and 6 minutes will result in more well-cooked pasta.
Red pepper flakes can be added for the dish to be spicier and well as freshly chopped jalapeño peppers.
I added cheddar cheese, you can also use a Mexican blend cheese mix.
You can use your favorite salsa in this recipe. I like to use medium chunky salsa as it adds more texture and a spicy kick.
To store leftovers, simply transfer the dish to an airtight container, and store in the refrigerator for up to 5 days.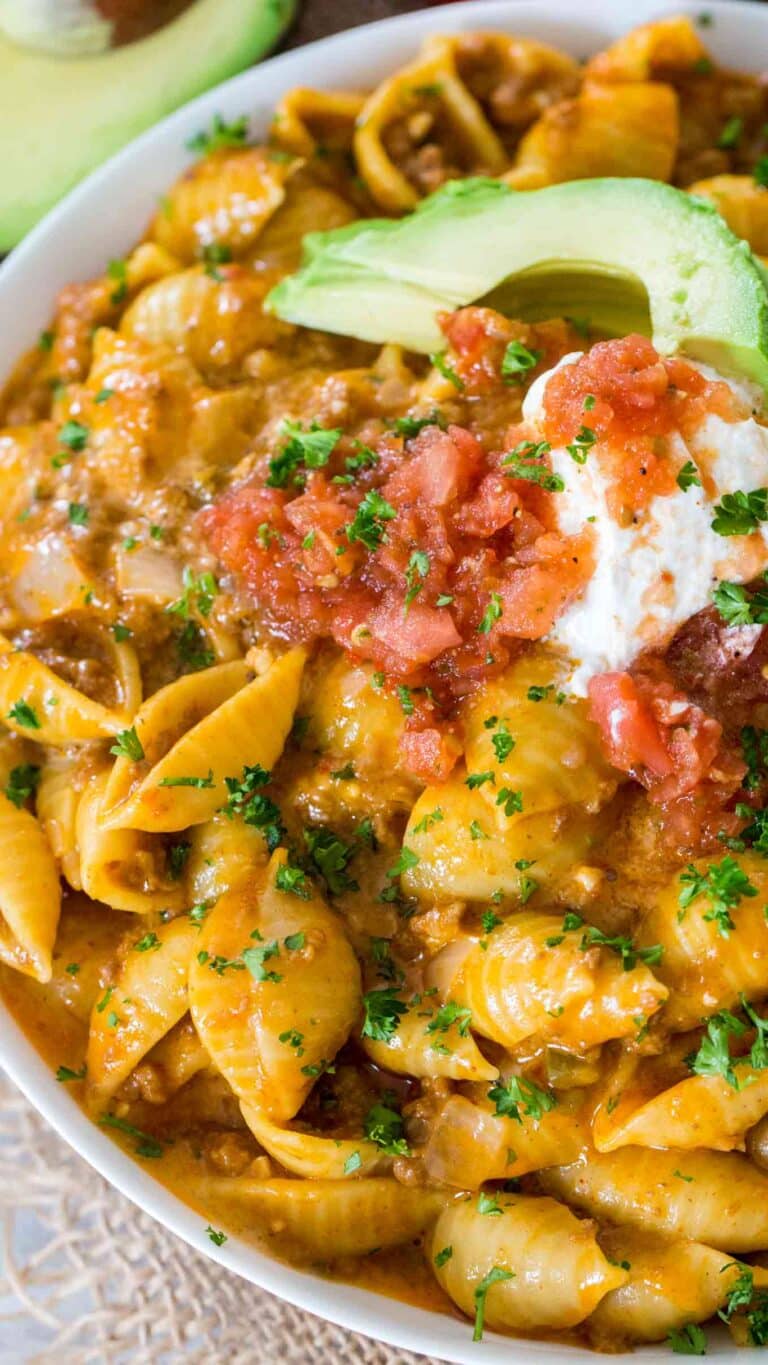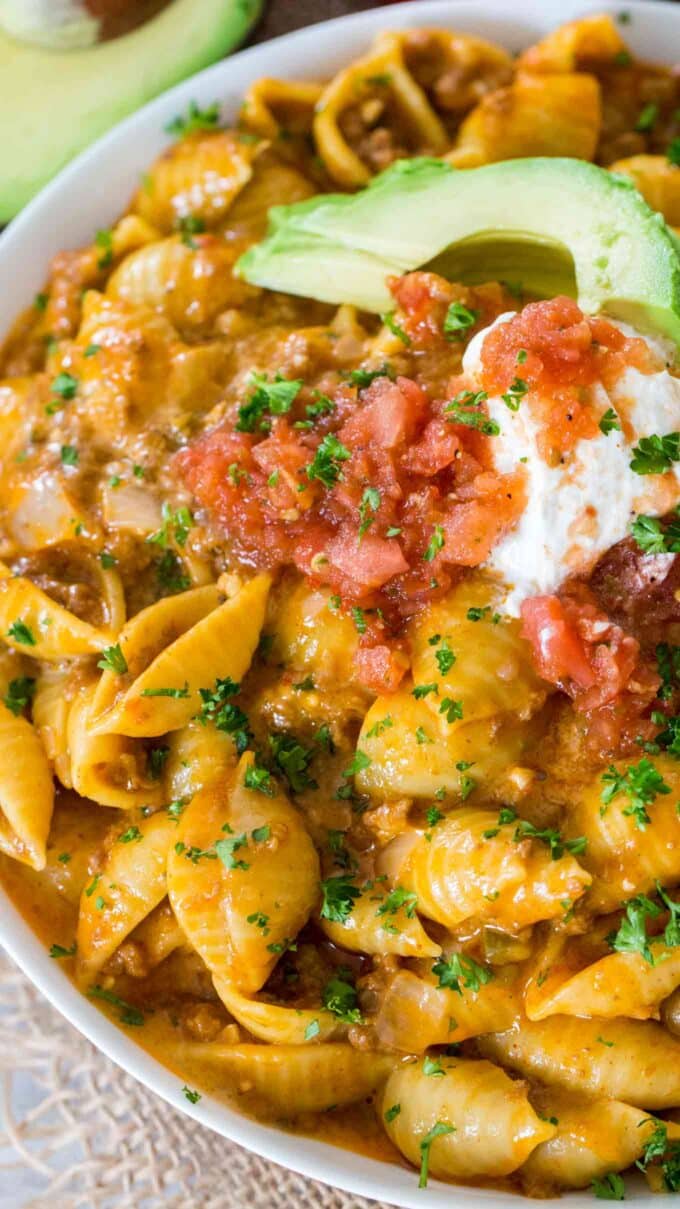 How long do you cook pasta in the Pressure Cooker?
Pasta is cooked in the pressure cooker, usually between 4-6 minutes, depending on the recipe and type of pasta. Most of the time followed by a Quick Pressure Release.
What Kind of Beef Is Best?
We love cooking this dish with ground beef that is 85/15 lean. However, you might go with 80/20 or 90/10 depending on your preference. If using higher fat content meat, you might want to drain the grease after browning it in the pressure cooker.
Topping suggestions for Instant Pot Taco Pasta:
This dish is already delicious on its own. However, if you want to enhance the flavors, we suggest topping the pasta with Mexican cheeses mix, avocado, cilantro, and sour cream.
Also, try topping it with Homemade Pico de Gallo, or even some Chipotle Sauce.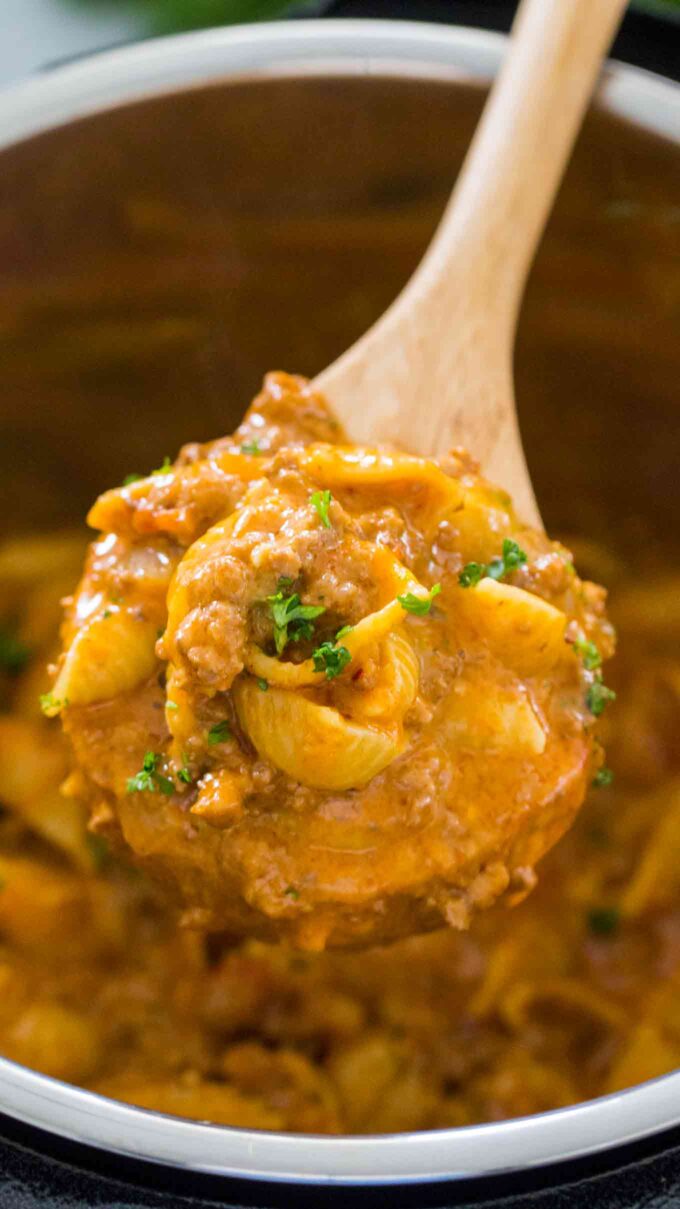 Can I make Instant Pot Taco Pasta with other meats?
This dish can be made with any ground meats, such as chicken, turkey or pork. Also, the cooking time will still be the same if you use the same amount of ingredients.
Tools/ingredients that I used to make the Best Instant Pot Taco Pasta Recipe:
Instant Pot – I use it all the time, I have the 6 quarts one. It makes weeknight meals so much easier.
Save Recipe
Instant Pot Taco Pasta
Author: Catalina Castravet
Serves: 6 servings
Prep time:

10

minutes
Cook time:

10

minutes
Total time:

30

mins
Nutrition information
0
Calories: 524
Carbohydrates: 43
Protein: 21
Fat: 28
Saturated Fat: 9
Cholesterol: 53
Sodium: 1097
Potassium: 511
Fiber: 3
Sugar: 3
Vitamin A: 345
Vitamin C: 3.1
Calcium: 76
Iron: 3
Save Recipe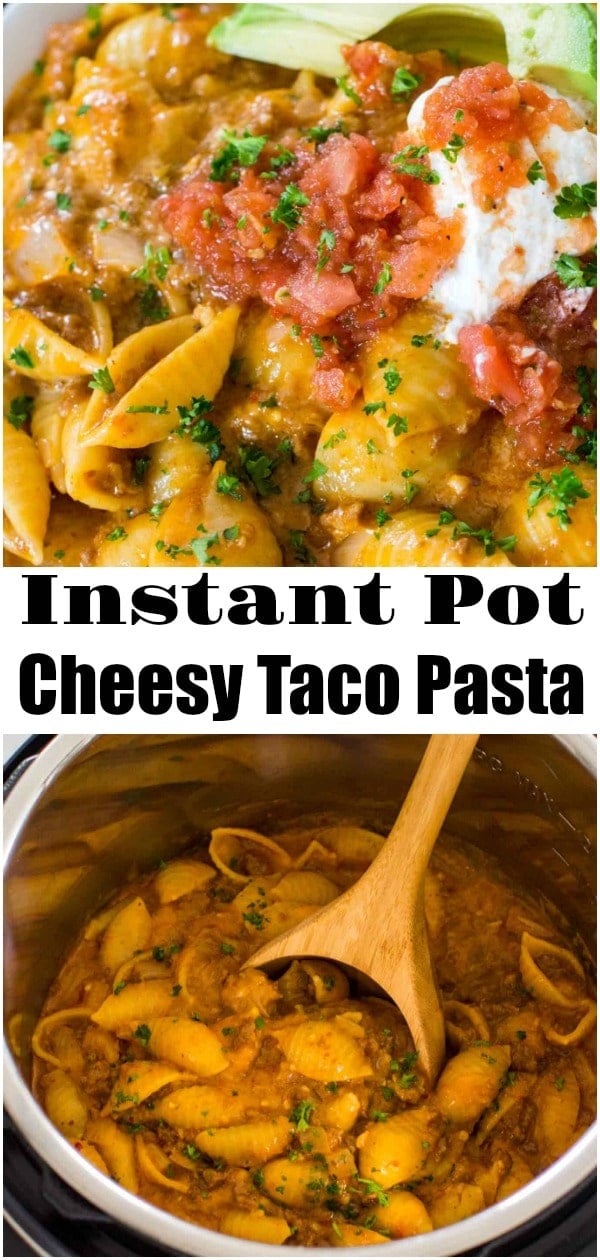 More recipes you might love