Best Instant Pot Ribs [VIDEO]
Instant Pot Ribs are so tender and moist that they fall off the bone. The best part is that you can cook them from start to finish in just a little over an hour. Also, watch the short recipe video tutorial and see how to make the best ribs without the mess!
After making some delicious and easy side dishes in the pressure cooker, like Instant Pot Corn on the Cob, Instant Pot Mashed Potatoes and Sweet Potatoes, I decided to pair them up with the juiciest and tender ribs possible.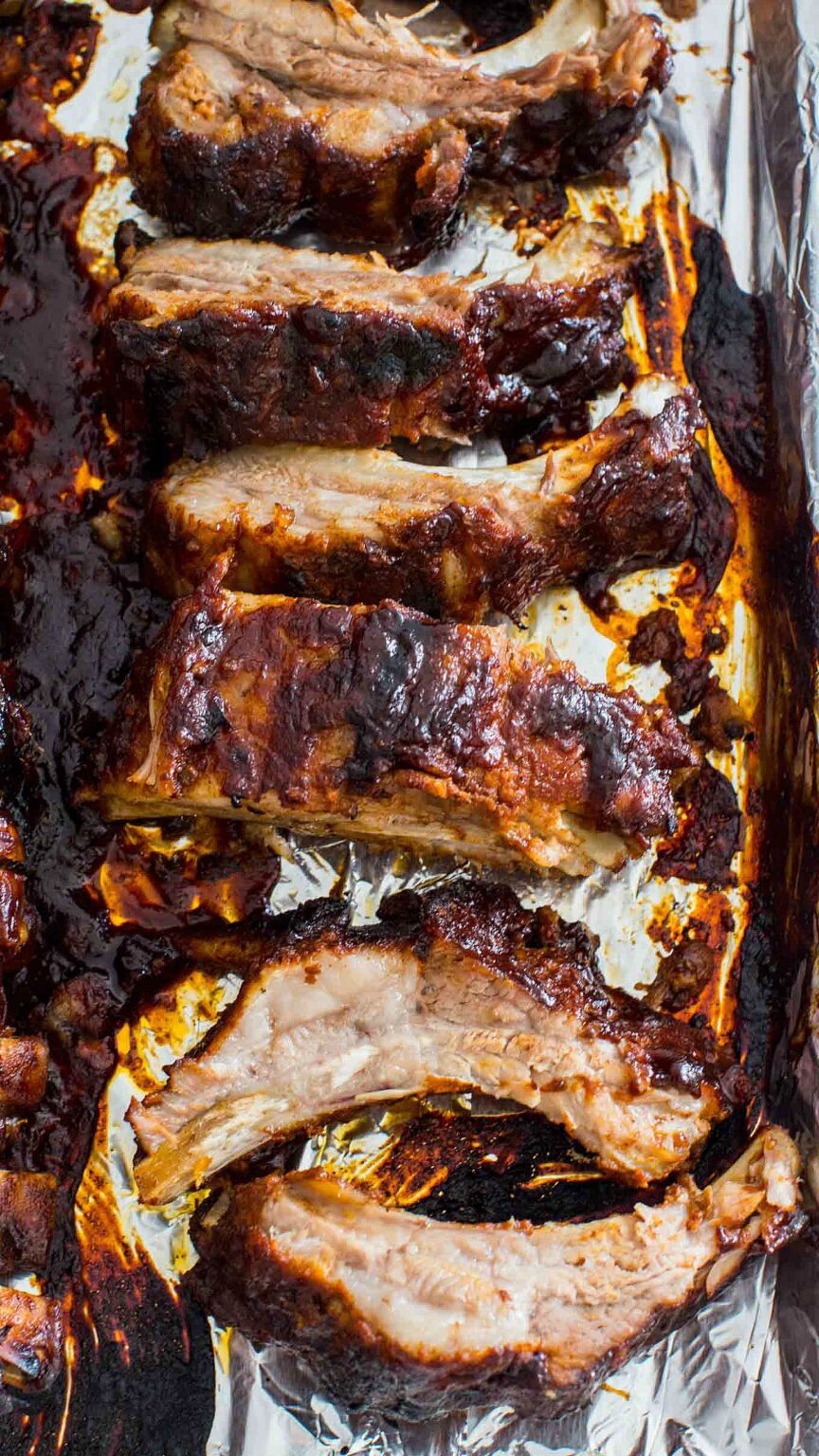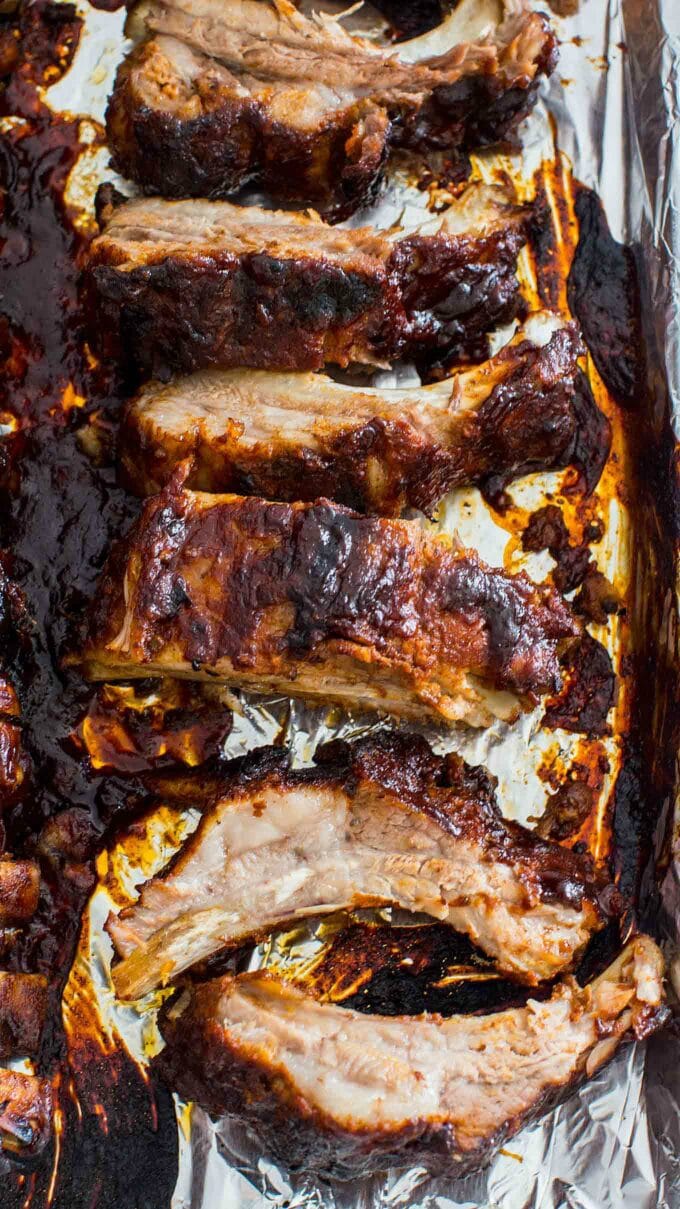 Easy Instant Pot Ribs Recipe
When it comes to summer barbecues, I am always excited for BBQ Pork Ribs, because they are just among the best thing on this Earth. You see, I am a pork and beef girl at heart, and I just can't say no to a delicious rack of ribs.
These homemade pressure-cooker ribs are so good, I honestly don't think I will ever cook ribs any other way. They fall off the bone tender, meaty, and finger-licking good. Also, because they are cooked much faster under pressure, I really doubt there is any other better and quicker way to cook them.
They taste like they have been slowly cooked and smoked at a fancy North Carolina restaurant. Making them in the pressure cooker will save you so much time, as you only have to cook the ribs for 40 minutes. Covered in a sweet, spicy and flavorful homemade rub, and coated in a hickory brown sugar barbecue sauce, you will lick your fingers clean!
Why cook pork ribs in the Instant Pot?
First, it is super easy and convenient to make them.
Second, the cooking time is reduced by a lot compared to grilling or baking.
Also, the results are fall off the bone succulent ribs, that everyone can enjoy in just a little over an hour.
Minimum prep work for a great dinner!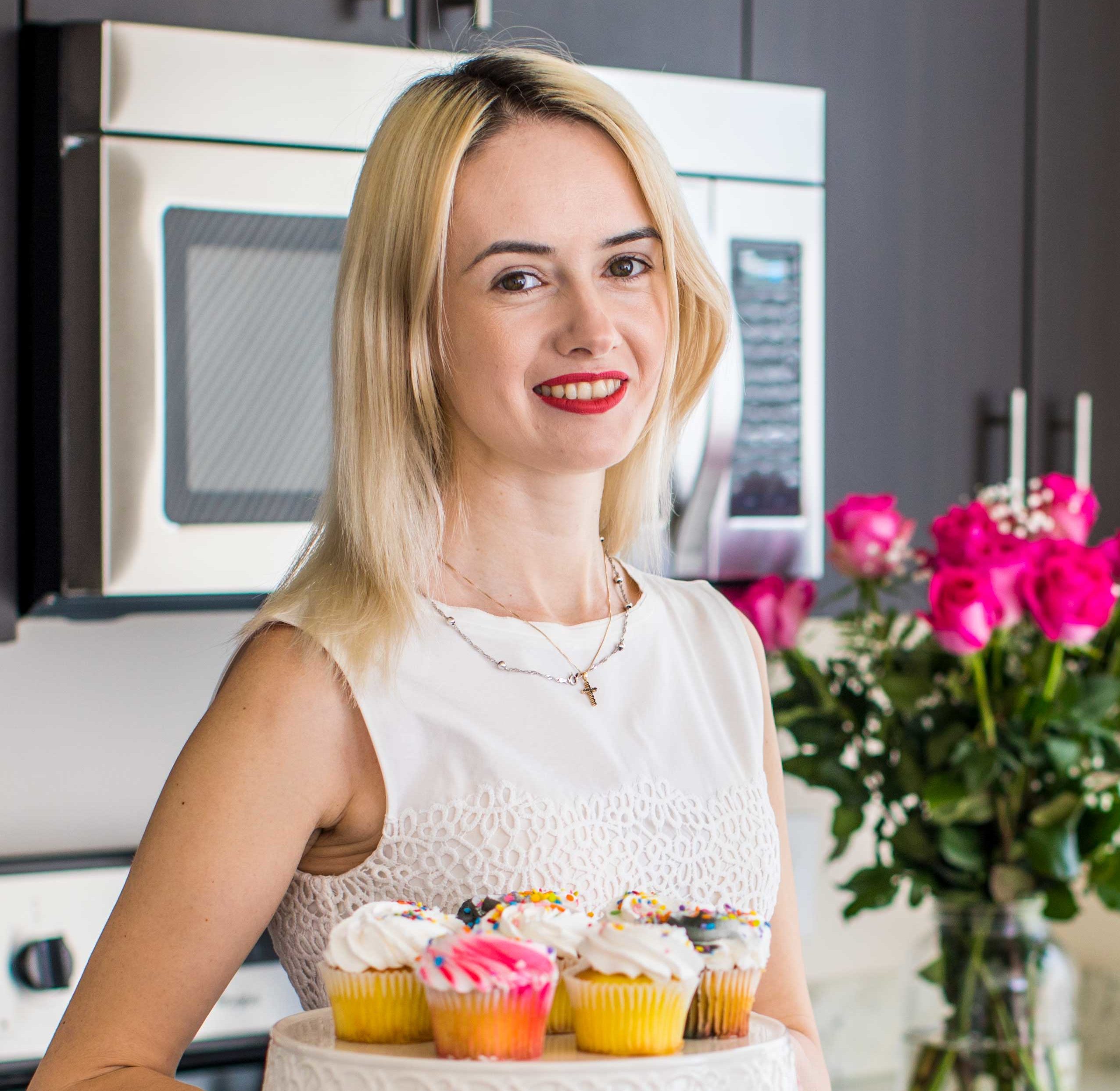 Follow us on Pinterest for more delicious recipes!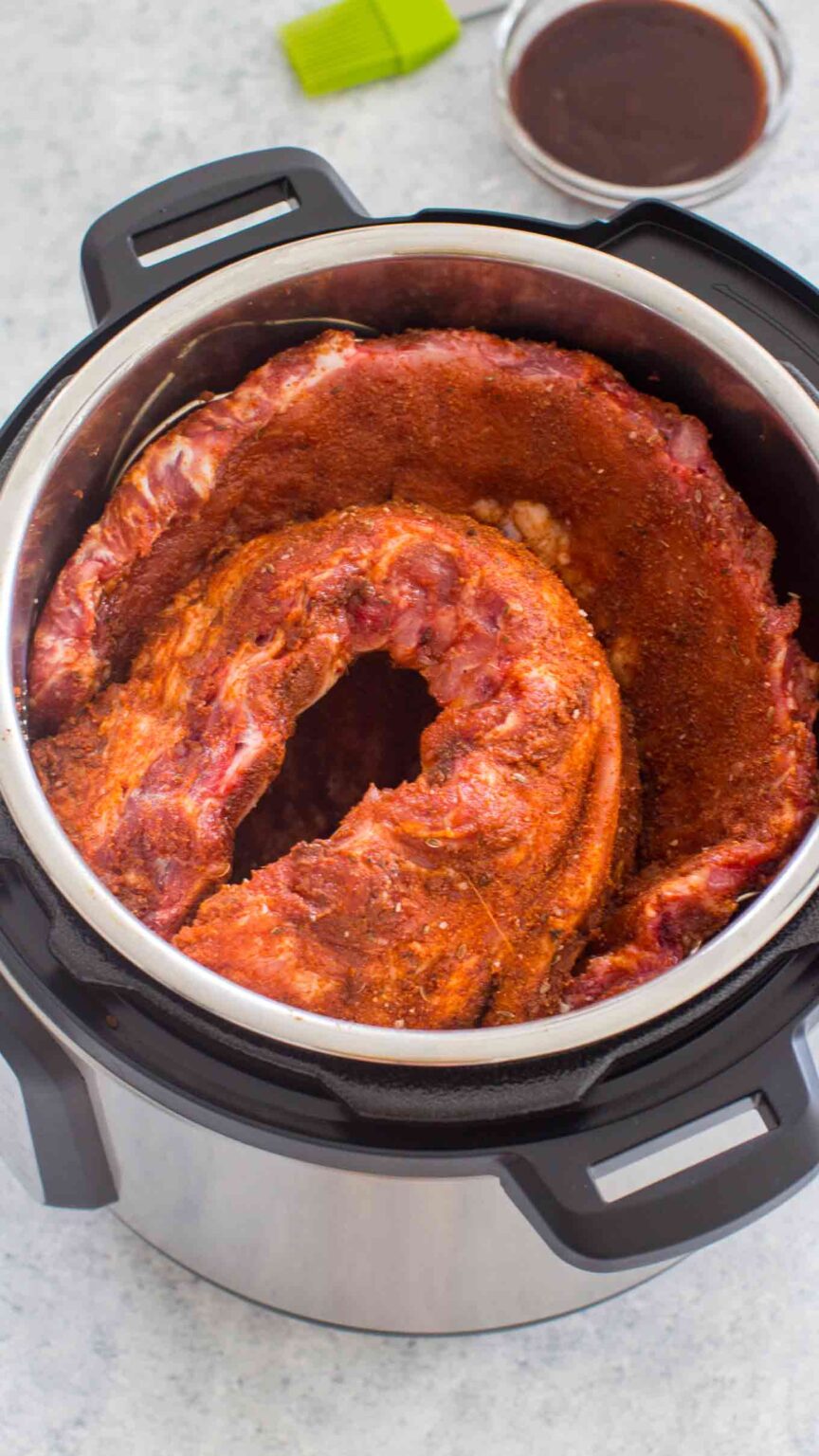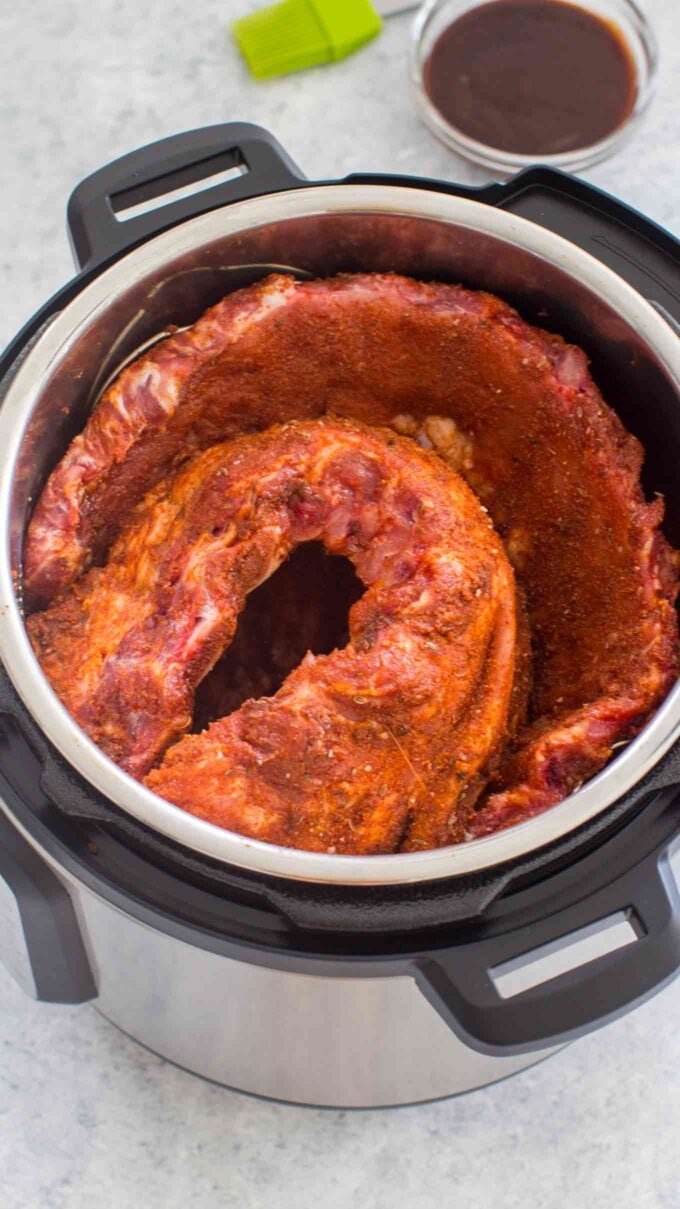 What you will need to make the Instant Pot Ribs Recipe?
Instant Pot or any other Pressure Cooker
Ribs
Water
Spices for the dry rub
BBQ Sauce – I used store-bought Hickory Brown Sugar BBQ Sauce
How to Make the Best Instant Pot Ribs?
Unlike other rib cooking methods, which can take a substantial amount of time, making them in the pressure cooker is quite fast. In addition, the pressure cooker locks in the moisture which makes the meat super moist and tender. For the best results, follow the below steps. Also, I recommend watching the short video above!
Remove the membrane: In case they have a membrane on the back (the bony part of the ribs), remove it using a knife, and discard the membrane.
Season the ribs: Start by giving them a nice dry spice rub all over them.
Add liquid to the bottom of the instant pot: For enhanced flavor, I strongly recommend adding apple juice, apple cider and liquid smoke to the bottom of the pot. You can also skip this, and simply use water.
Curl the ribs around the instant pot: Arrange the rack around the pot, so the meat side facing out (just like in the photo above). However, if your ribs are already cut in sections then line them up around the pot.
Cook them on high pressure: Close the lid, and cook the meat. The cooking times will vary just slightly depending on the type of ribs you use.
Coat with BBQ sauce and Broil: After the pressure cooker, I love coating them with the homemade BBQ sauce and broiling them for about 5 minutes. Broiling is completely optional, but it gives them a nice crust and color.
Serve: Enjoy them warm. As noted in the recipe card, feel free to make our homemade bbq sauce, which takes less than 3 minutes to make. Also, you could use your favorite store-bought version.
How long to cook ribs in Instant Pot?
The cooking time is reduced a lot, you cook them on high pressure for 40 minutes with a Natural Release of 15 minutes. If you take into consideration that time it takes for the pot to come to pressure, cook and broil the ribs, it takes about 90 minutes to make fall off the bone ribs from scratch.
Which ribs are best to cook in Instant Pot?
Feel free to use any kind you like best. Our two most favorite types which we always use are:
Baby back ribs: They tend to be smaller in size and also more tender. They cook perfectly well and absorb the flavor nicely when cooked under pressure. I highly recommend using them!
Spare ribs: These are larger, meatier, and also have a higher fat content.
How to remove membrane from ribs?
In some cases, you might end up buying ribs that have a white, shiny membrane connective tissue on the back (bone side). If you notice the membrane, then follow these steps to quickly and easily remove it:
Ensure the ribs are facing down (meaty part down).

Then, slide your fingers under the membrane and rip it off. Also, you could use a knife instead. At one end of the rack, slide a knife under the membrane and over a bone. Use a paper towel to grab the edge of the membrane and pull it off.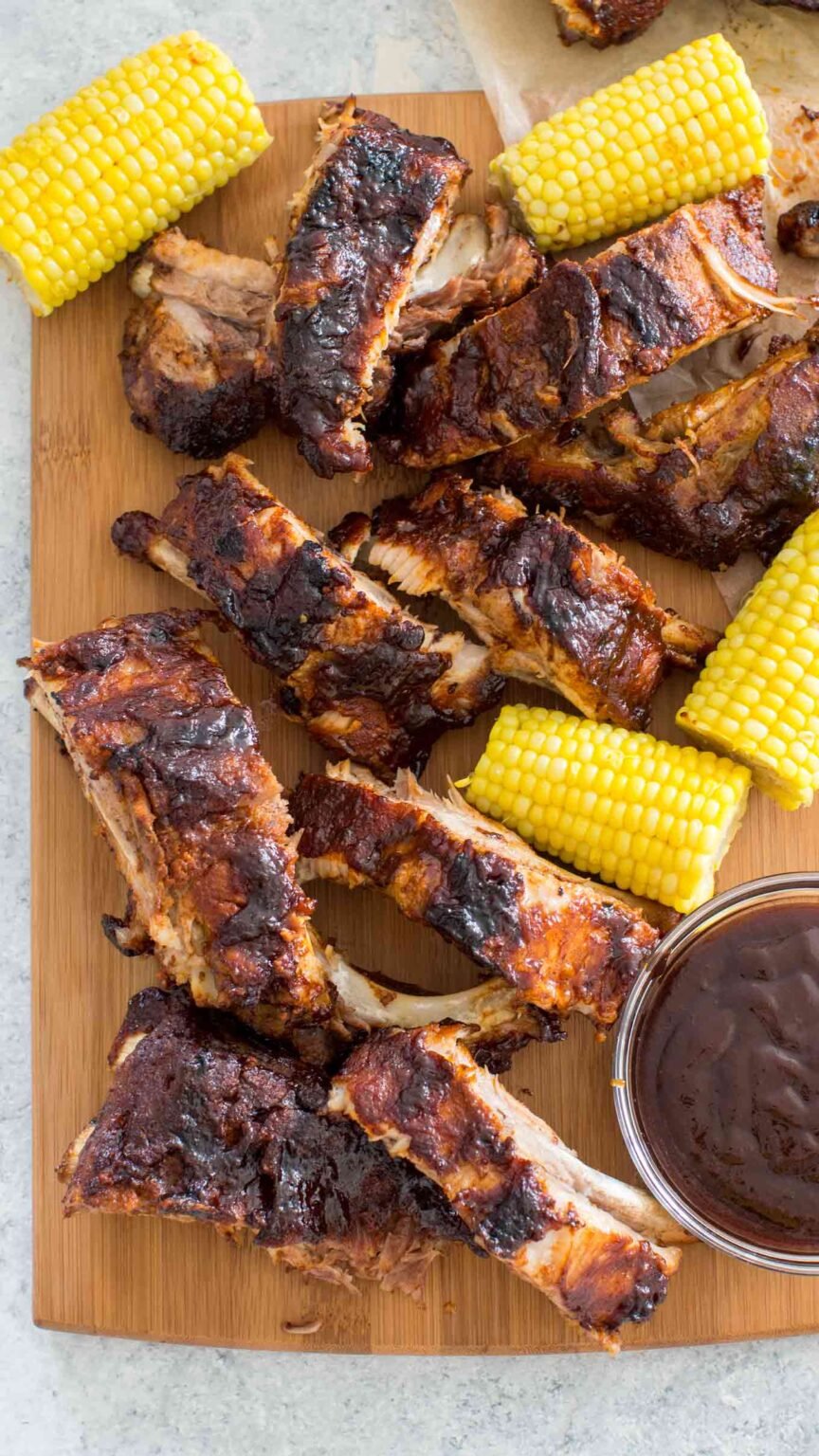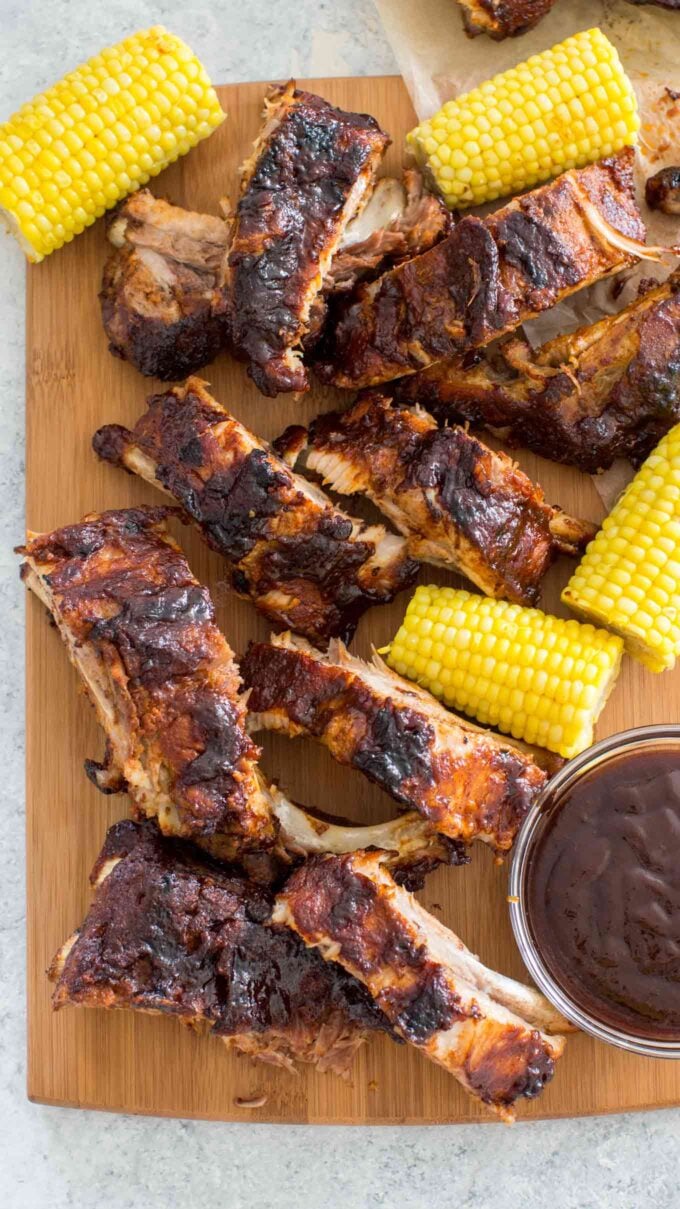 Can you cook frozen ribs in the instant pot?
Yes! This is the beautify of a pressure cooker as you can use meat right from your freezer. The only difference between cooking fresh or frozen ribs will be the cooking time.
For frozen ones, add an additional 15-20 minutes to the cooking time. Follow the same instruction as in the recipe card below.
What is the trivet for the instant pot?
A trivet is like steamer baskets without feet and it can be used to keep food from touching the base of the cooker. This is the trivet that I have and used in this recipe.
How much liquid do you need in an Instant Pot?
For a 6 quart Instant Pot, about 1 cup is the minimum liquid amount and about 1 1/2 cups for Instance Pot DUO, unless you're cooking something that will absorb water.
What do you need to make the dry-rub for the ribs?
The dry rub is what will add flavor to the ribs. I absolutely love my homemade dry rub recipe, it's perfectly balanced when it comes to sweet and spicy. Also, it has some cinnamon and nutmeg that elevates the other flavors and just adds another layer of something that you can't really put a finger on, but you can taste its awesomeness. Here are all the spices that I have used:
Save Recipe
Best Instant Pot Ribs
Instant Pot Ribs are so tender they fall off the bone. The best part is that you can cook them start to finish in just a little over an hour.
Author: Catalina Castravet
Serves: 8 servings
Prep time:

10

minutes
Cook time:

50

minutes
Total time:

1

hr
Ingredients
Dry Rub:
Cooking the Ribs:
Homemade BBQ Sauce (optional):
Instructions
Dry Rub:
Cooking the Ribs:
Homemade BBQ Sauce (optional):
Broiling the ribs:
Nutrition information
Calories: 230 Carbohydrates: 49 Protein: 12 Fat: 10 Saturated Fat: 2 Cholesterol: 31 Sodium: 1210 Potassium: 636 Fiber: 2 Sugar: 38 Vitamin A: 1206 Vitamin C: 4 Calcium: 95 Iron: 2
Notes:
*I used a 6 quarts Instant Pot and the 3lbs baby back ribs rack are too large for it, use 2lbs baby baby ribs racks.
Save Recipe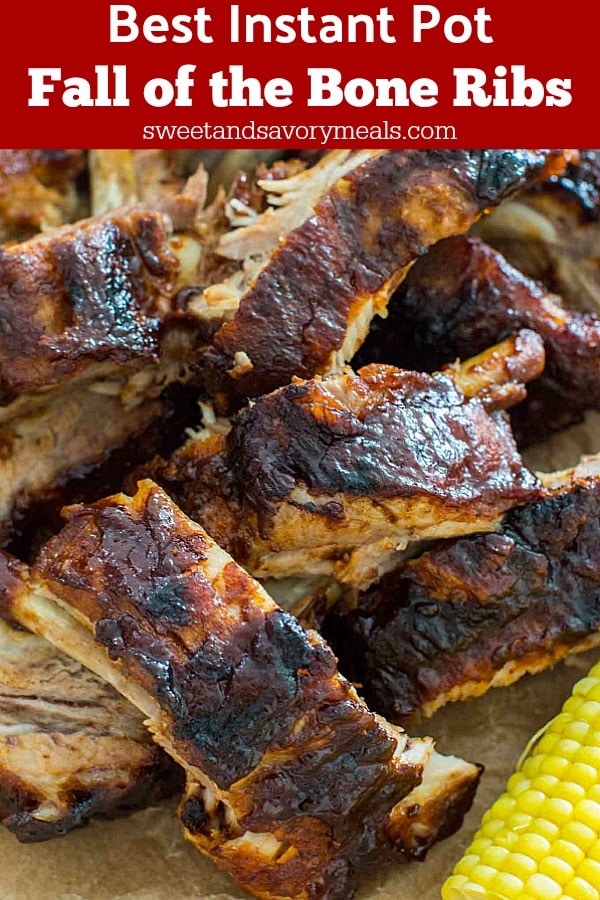 More recipes you might love
Categories: