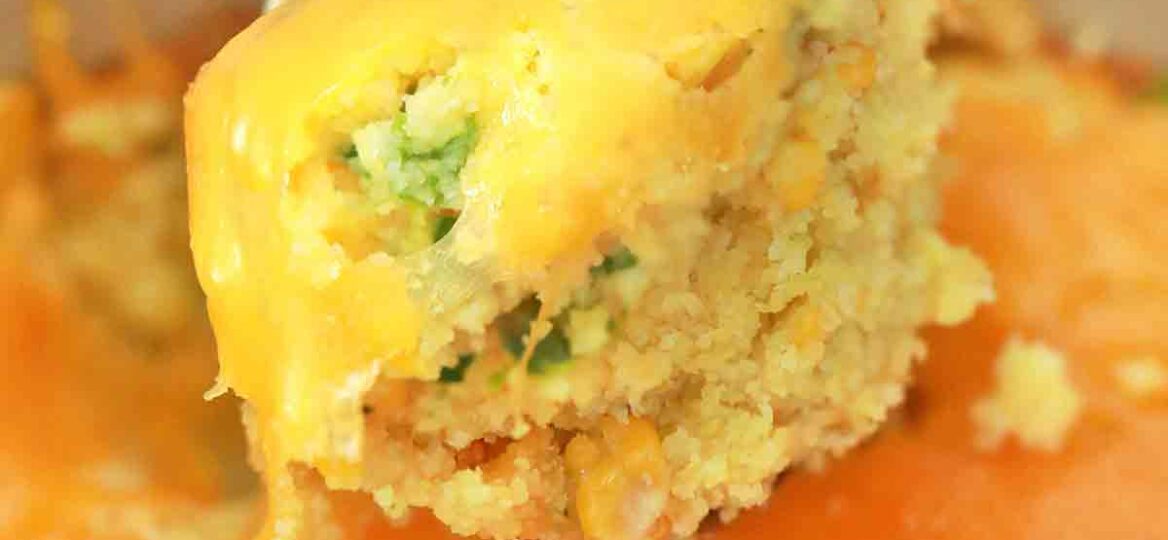 Cheesy Instant Pot Corn Casserole
Instant Pot Corn Casserole is a fluffy and rich creamy comfort food that everyone will love. And it is so fast and easy to make in the pressure cooker. It is a great side dish that goes well with many holiday meals. Similar to green bean casserole but there is no rule saying you cannot have it more often.
Another perfect side dish to make with your instant pot is these cheesy Scalloped Potatoes. And if you do not have an instant pot (get one!), you can try this Easy Corn Casserole baked in the oven. Or make a whole meal in your pot with this Instant Pot Pork Stew recipe that is tender and meaty and made in less than 30 minutes.
Also known as corn pudding or creamed corn casserole, this is an old recipe that our ancestors have been baking for years without an instant pot. I bet they would have loved having one to use instead of always using the oven.
No matter how you make this corn casserole, it will always be a favorite side dish for holidays or any meal and one of your favorite instant pot recipes. This is one of the best Thanksgiving recipes that pair well with so many main dishes.
You can even have it as a main meal. The ingredients blend the perfect flavors to make this a buttery and velvety dish that is a bit sweet and a lot savory.
Follow us on Pinterest for more delicious recipes!
Ingredients needed:
This easy recipe is so simple, all you need is a few things. For the exact measurements scroll down to our recipe below. But these are the main ingredients you will need:
Box of Jiffy cornbread mix: Or you can use your own cornbread mix. As an alternative use a jiffy corn muffin mix.
Egg: Large and at room temperature.

Butter: Unsalted and melted.
Creamed corn: One can of cream style corn.
Whole kernel corn: One can. – drained.

Green chiles: Diced.
Sour cream: Full fat is best.

Green onions: Freshly chopped.
Shredded cheddar: Shred your own or use store-bought shredded cheddar cheese.
How to make an instant pot corn casserole recipe from scratch?
This is one of the easiest side dishes and a great family dinner for busy weeknights you can make in the electric pressure cooker,
Beat: To start, beat the egg in a medium or large mixing bowl.
Add: Then, add the peppers, muffin mix, butter, both cans of corn, and sour cream.
Mix and pour: After, mix the ingredients well and then pour it into a greased seven-inch round pan and cover it with aluminum foil.
Add: Next, add two cups of water to the bottom of the instant pot and put the trivet inside.

Cook: Following, put the pan on the trivet and set the pot to sealing position, and high-pressure cook for 45 minutes.
Natural Release: After the 45 minutes are up and the instant pot beeps, let the pot vent naturally for five minutes before turning it to quick release.

Add cheese: Finally, after the steam is all released, carefully remove the trivet by the handles using oven mitts. Take off the foil and top it with shredded cheese and chopped green onions.
Recipe variations:
Add meat: Make it a meal by adding meat such as ham, chicken, or beef tips.

Bacon: Instead of (or in addition to) meat, add bacon.

Other vegetables: Also, you may want to add other veggies like carrots, green beans, or peas.

Also, you can stir in some grilled sweet corn kernels during the summer months.

Heat it up: To make it spicier, add jalapenos and cayenne pepper.

Creamier: For an even creamier dish, add cream cheese to the mix.
Cheesier: Similarly, make it even cheesier with extra cheeses like Monterey Jack, Colby, or a cheddar blend.

Oven version: Make it in the oven using our favorite recipe for cornbread casserole.
Slow cooker corn casserole recipe: Prepare. the batter per recipe card directions. After that, spray the crockpot with nonstick cooking spray and add the batter. Cook on High for 2-3 hours or until done.
How to serve:
Serve this easy side dish with a meal of turkey or ham and add garnishments like parsley to the top before serving. Here are some other awesome serving ideas:
Frequently asked questions
Why do I keep getting the burn message on my instant pot?
The burn message happens when the inner pot gets too hot. This happens when your liquid is too thick such as will creams, sauces, and tomato products. The instant pot needs thin liquid, like water, to boil and cause the pressure to build. Without that, it will never seal, and the food will burn.
Luckily, your pot will turn off when this happens so it will not overheat. To prevent this from happening, use the pot in pot method to cook and add at least one cup of water to the pot before placing the food in to cook. Unplug the pot and check the bottom for burnt food. If there is anything there, clean it off and add at least a cup of water to the pot before putting the food back in to cook.
To prevent this from happening in the first place, use the pot in pot method to cook anything with thick liquids. Also, add starchy food to the pot last and do not stir unless the recipe instructs you to do so. And make sure the vent is set to "sealed" before you start cooking.
What is the pot-in-pot method?
The pot-in-pot method of cooking is when you cook your food in a dish or pan inside the instant pot on a trivet. This is not only helpful when cooking thick liquids and starchy foods, but it is also a great way to cook two items at the same time. You can also use this method to make smaller portions like when making soup for one in a small bowl.
You can make rice, pasta, and even potatoes with this method. But no matter what you are cooking, you need to add water to the bottom of the pot. At least one cup is needed but it depends on the recipe that you are using. Just add the water, place the trivet, and put the bowl or pot on top of the trivet.
What is the quick release for?
The "quick release" is a setting to let all of the pressure out of the pot as fast as possible. That is why it is also called a pressure cooker. It is often used in dishes that you do not want to overcook like these cinnamon apple pork chops or these creamy stuffed shells.
To do a quick release, turn the valve from seal to vent and let it release the steam. Natural pressure release is when you let the pressure vent on its own.
How to store leftovers:
Store: Refrigerate leftovers in a sealed container for up to three days.
Freeze: After cooling, you can also freeze the leftovers in an airtight container or freezer bag for up to three months.
Reheat: Warm thawed leftovers in a microwave for two or three minutes or in the oven at 350 degrees F for 10 minutes.
More Instant Pot Recipes:
Cooking tips:
Use a seven-inch springform pan for this recipe for the best results.

Also, make sure you cover the bottom of the pan and halfway up the sides with foil coated in cooking spray to prevent moisture from sitting on top of the casserole.

If you do not have handles on your trivet, don't worry, you can make your own foil sling. Just use a long piece (about 20 to 30 inches) of foil folded into thirds and wrap it around the pan, leaving the strips out for handles.

Rather than using sour cream, try heavy cream or half and half.

For a lighter dish, use low-fat sour cream or plain yogurt.

Also, a 7×3-inches bundt pan can be used.
Instant Pot Corn Casserole
Ingredients
1

egg

1

box

Jiffy Corn Mix*

check in the notes how to make it if you don't have access to buy the mix

1/2

cup

unsalted butter

melted

1

can

creamed corn

1

can

kernel corn

drained

1

can

diced green chiles

1

cup

sour cream

2

cups

water

1/3

cup

shredded cheddar cheese
Instructions
In a large mixing bowl beat the eggs for 1 minute, then add the Jiffy mix, melted butter, both cans of corn, and green chiles. Stir to combine.

Stir in the sour cream, and mix well

Pour the batter into a greased 7-inch round cake pan or push pan, and cover tightly with aluminum foil.

Pour 2 cups of water into the inner pot of an 8-quart or 6-quart Instant Pot, and place a trivet inside.

Place the cake pan on top of the trivet. Lock the lid and turn vent to Sealing position.

Pressure cook on high pressure for 45 minutes. Once the IP beeps that the cooking has been completed, allow a 5 minute natural release, then turn valve to quick release the remaining pressure.

Carefully open the lid, and using oven mittens remove the trivet by lifting the handles.

Place the cake pan on a wire rack, and discard the foil.

Top the casserole with shredded cheese, and broil in oven to melt it.

Garnish with chopped green onions and serve.