How To Microwave a Potato
Learn how to microwave a potato! The result is as fluffy as a baked potato, but with less hassle and quicker cooking time. It is perfect for busy weeknights!
We love to pair this with meaty main dishes like Grilled Steak, Mongolian Chicken, and Bacon Wrapped Jalapeno Popper Chicken.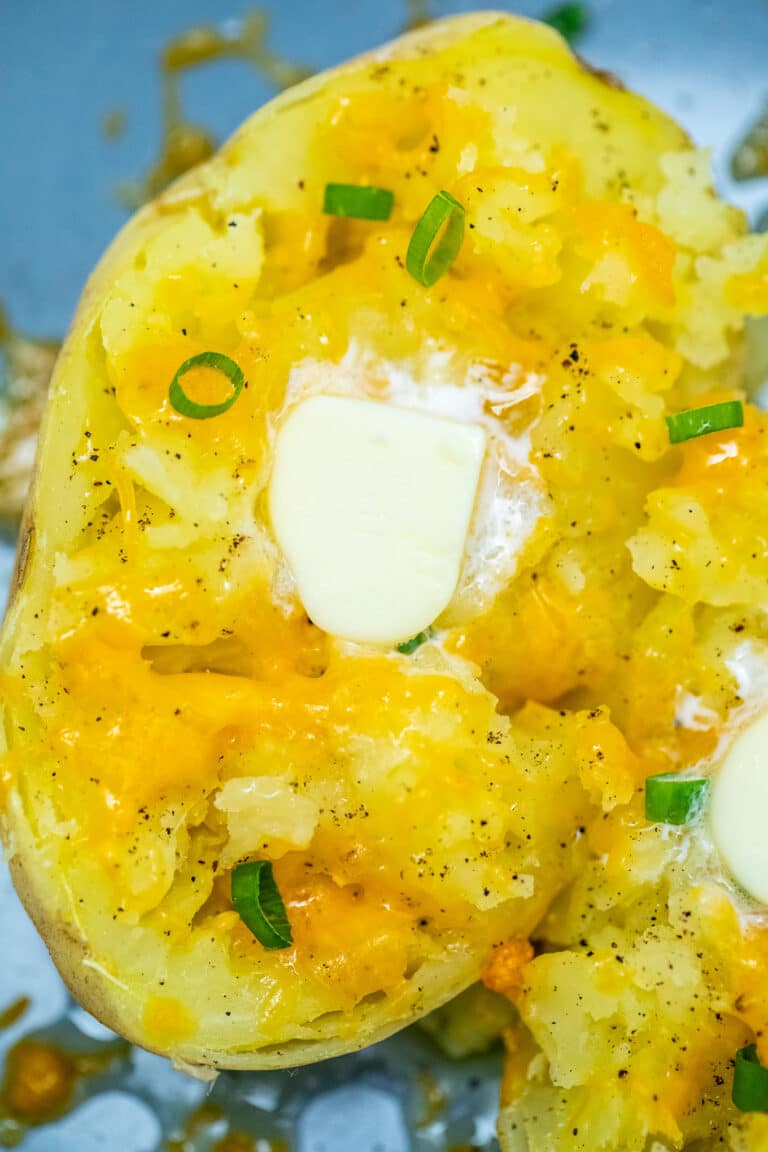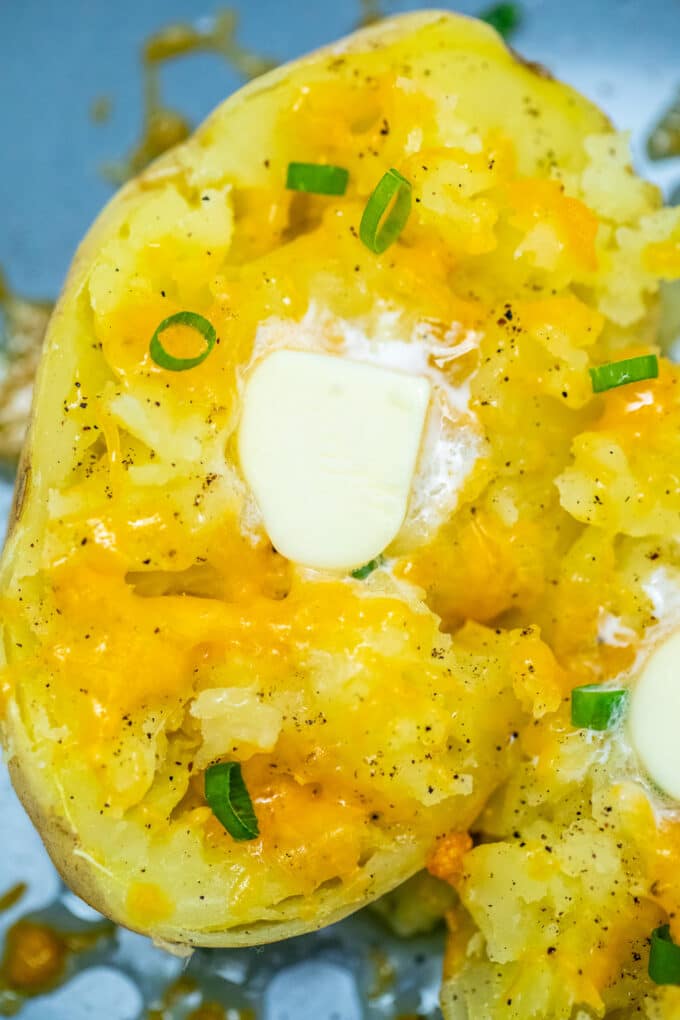 How To Microwave a Potato
Microwaved Baked Potato is so simple to prepare! It makes for a perfect quick dinner side dish! You can enjoy it in under 15 minutes with this recipe!
We have shared with you before how easy it is to achieve fluffy baked spuds in our recipes before using the Instant Pot, the Slow Cooker, and the traditional oven.
But nothing beats doing this dish in the microwave as it is extremely easy and uncomplicated. So, if the rest of your other kitchen appliances are preoccupied, and you still have the microwave free, then, make this dish!
I like how versatile baked spuds are. With their neutral flavor, you can just season them up with just about anything!
Are white potatoes healthy?
Yes! The topic has been quite controversial since many believed that it is not. A lot of people associate this vegetable to deep-fried French fries and chips that are high in fat. But that is not always the case.
Based on a USDA report, a medium spud baked with the skin on has considerable amounts of potassium, vitamin C, vitamin B6, and manganese. It also has negligible fat, 164 kcal, and 37 g of carbs.
What makes the spuds potentially unhealthy is the way it is prepared. Deep-frying and adding high-fat ingredients significantly increase the fat content.
Also, much of the nutrients are found on the skin and so, it is best to include that in your dishes. The key here is to scrub the surface clean to get rid of any dirt. In this recipe, we will do just that!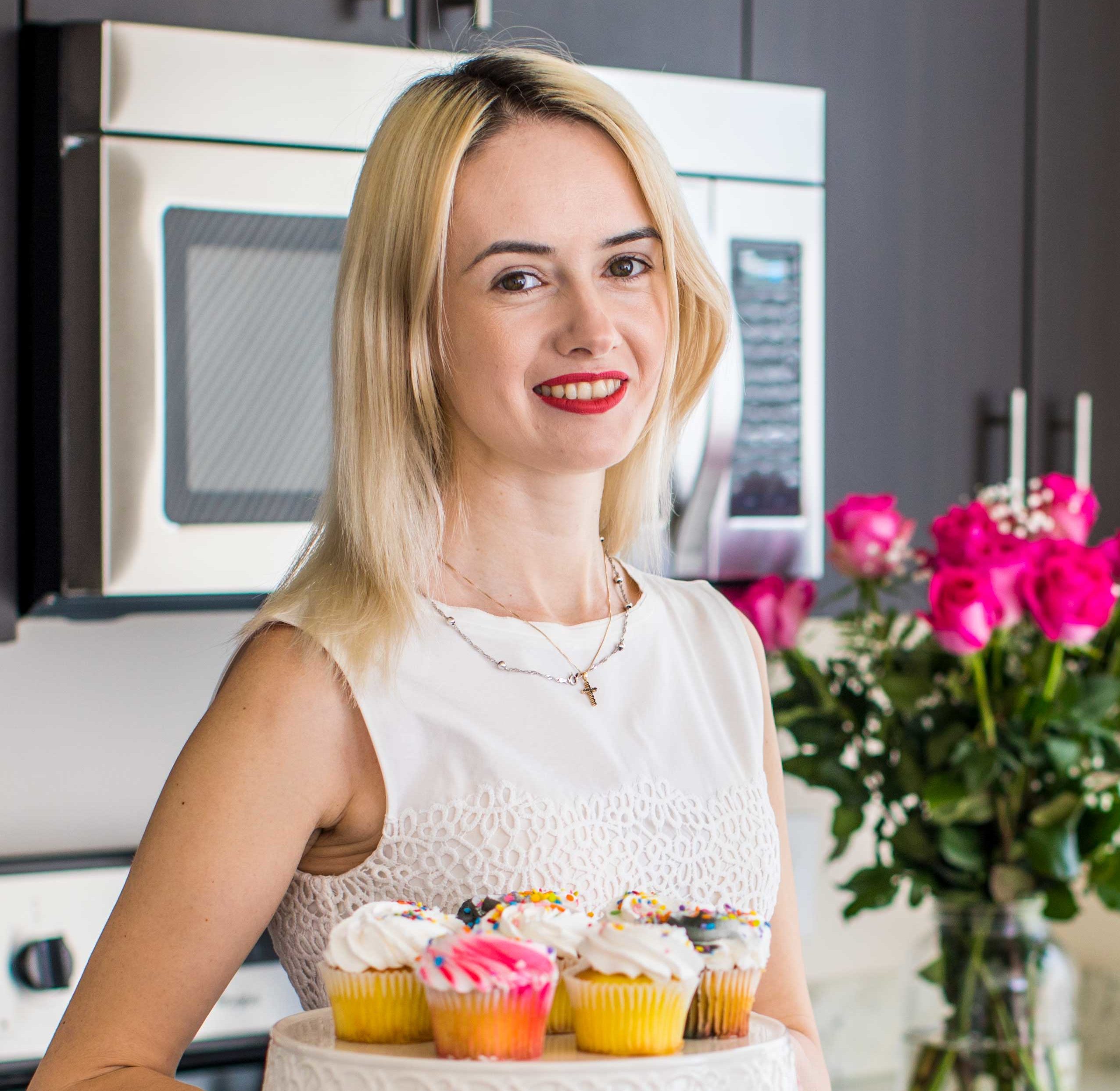 Follow us on Pinterest for more delicious recipes!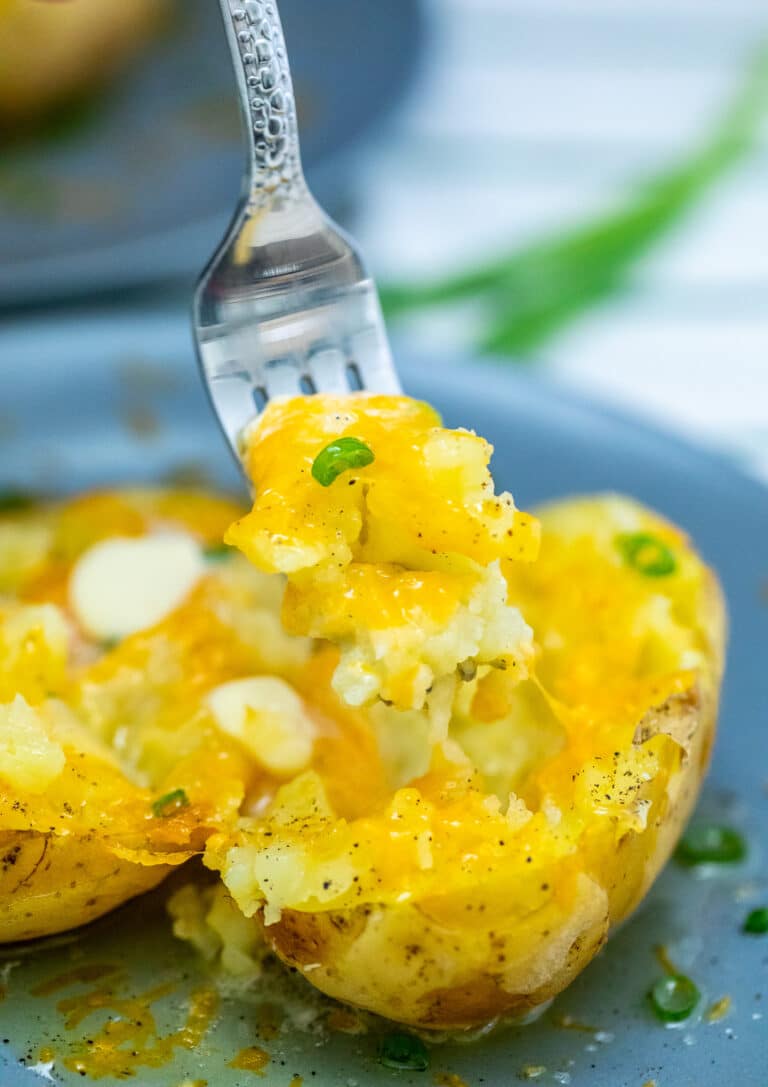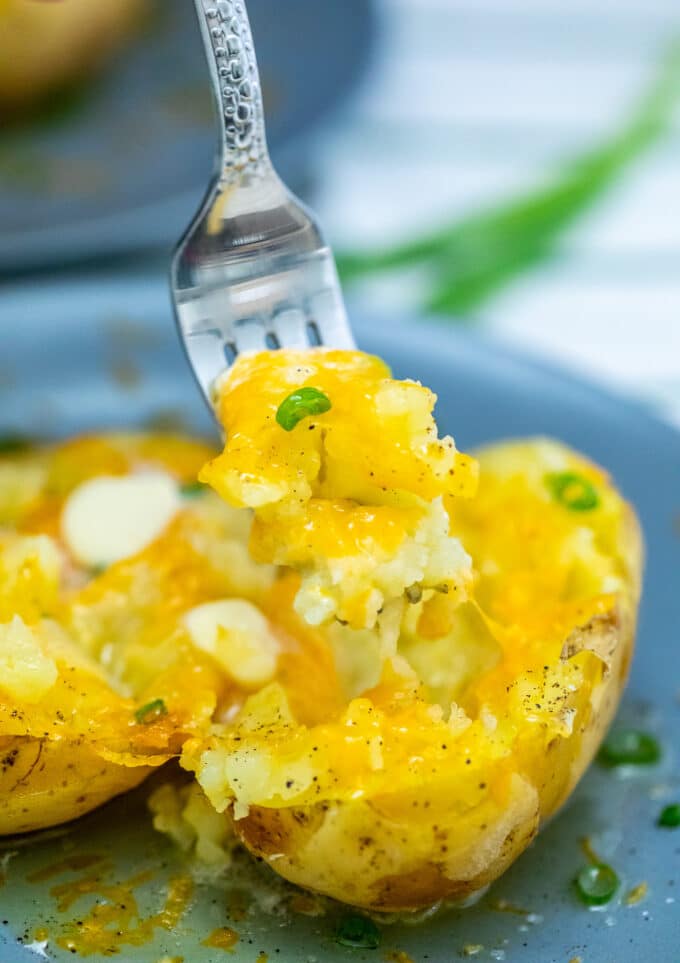 Is it safe to microwave a potato?
Yes! It is perfectly fine. What you need to do is poke it first to form vents around it so steam will not build up. If you skip this step, it might explode.
How do you microwave a potato?
Clean: Scrub the surface thoroughly.
Microwave: Put it in the microwave and cook on full power for 5 minutes per side.
Season: Take it out. Then, cut it in half lengthwise. Mash the inside a little with a fork, and season with salt and pepper. Top each half with cheese and butter. Put the halves back in to cook for another minute until the cheese melts.
Serve: Top with sour cream and green onions, then, serve!
How long does it take to cook a potato in the microwave?
Note that this recipe is for a single spud. If you intend to cook more, you can do so but the cooking time will vary.
To estimate the cooking time, multiply the number of spuds by 5 minutes. For example, start with 10 minutes for 2 pieces, or 15 minutes for 3 pieces. If the time is not enough, cook further until soft in increments of one minute.
How can you tell if a potato is cooked?
You can do so by poking the sides. It is cooked already if it can be poked effortlessly with a fork or if it can be squeezed easily.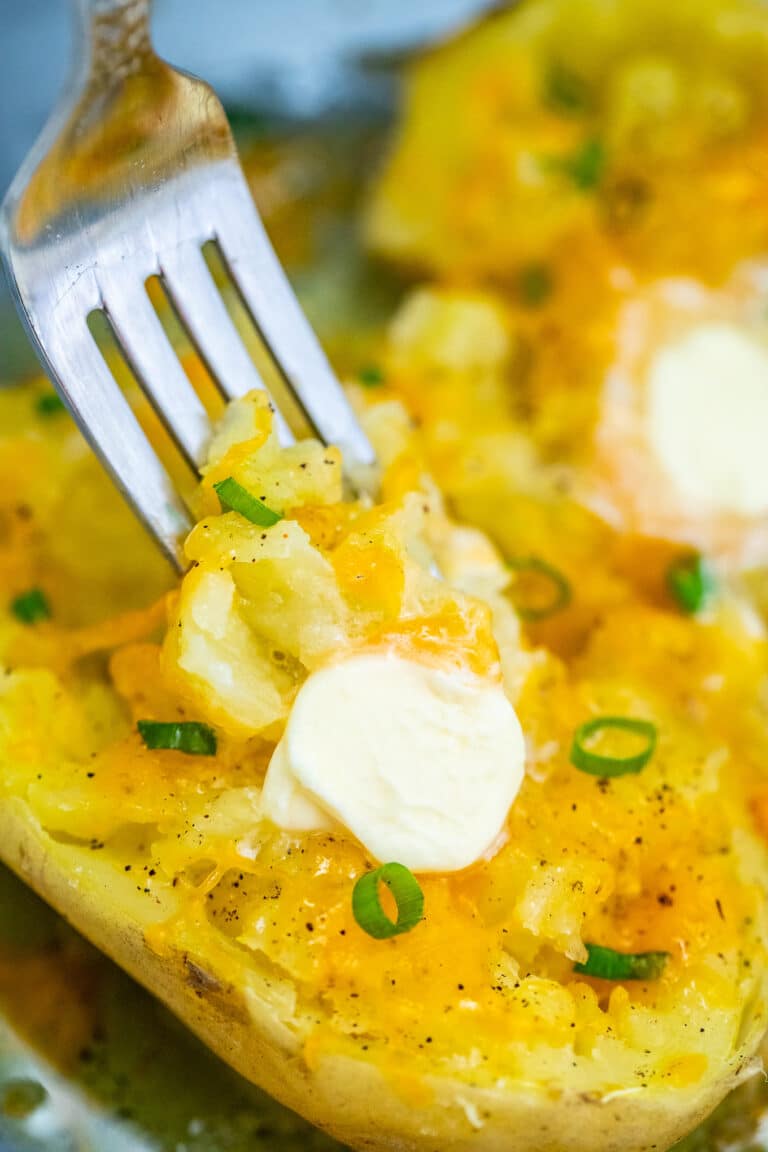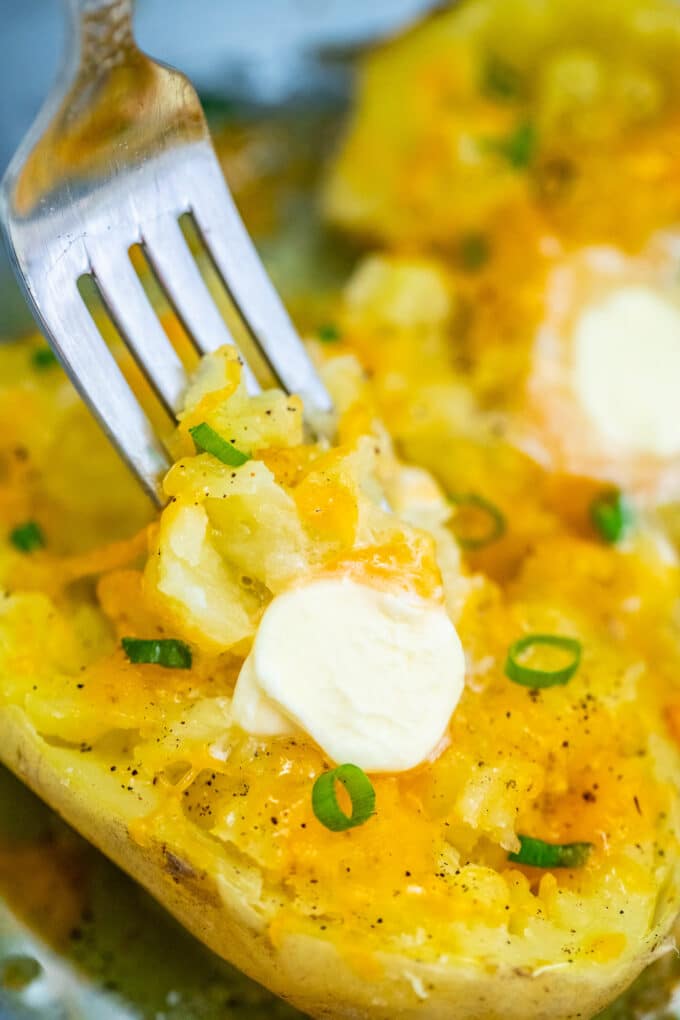 What to serve with Microwaved potatoes?
This is the perfect side dish to enjoy with some of the following recipes:
How to store:
Refrigerate leftovers in an airtight container until 5 days. To reheat, simply put it in the microwave until heated through.
Recipe Tips:
You can vary the toppings according to your preference. Aside from sour cream and green onions, you can also top with bacon bits, Greek yogurt, pesto, or guacamole.
The outcome may not have skin as crispy as you like. What you can do is to crisp up the skin by baking in the oven preheated at 425°F after microwaving.
If you are cooking many pieces of varying sizes at once, be ready to remove the smaller ones ahead of the bigger ones as they cook faster.
Save Recipe
How to Microwave a Potato
Learn how to microwave a potato! The result is as fluffy as a baked potato, but with less hassle and quicker cooking time. It is perfect for busy weeknights!
Author: Catalina Castravet
Serves: 1 potato
Prep time:

5

minutes
Cook time:

12

minutes
Total time:

17

mins
Nutrition information
Calories: 343 Carbohydrates: 27 Protein: 12 Fat: 21 Saturated Fat: 8 Cholesterol: 30 Sodium: 320 Potassium: 879 Fiber: 5 Sugar: 0 Vitamin A: 755 Vitamin C: 24.3 Calcium: 265 Iron: 6.9
Save Recipe
More recipes you might love
Categories: