Broccoli Salad [VIDEO]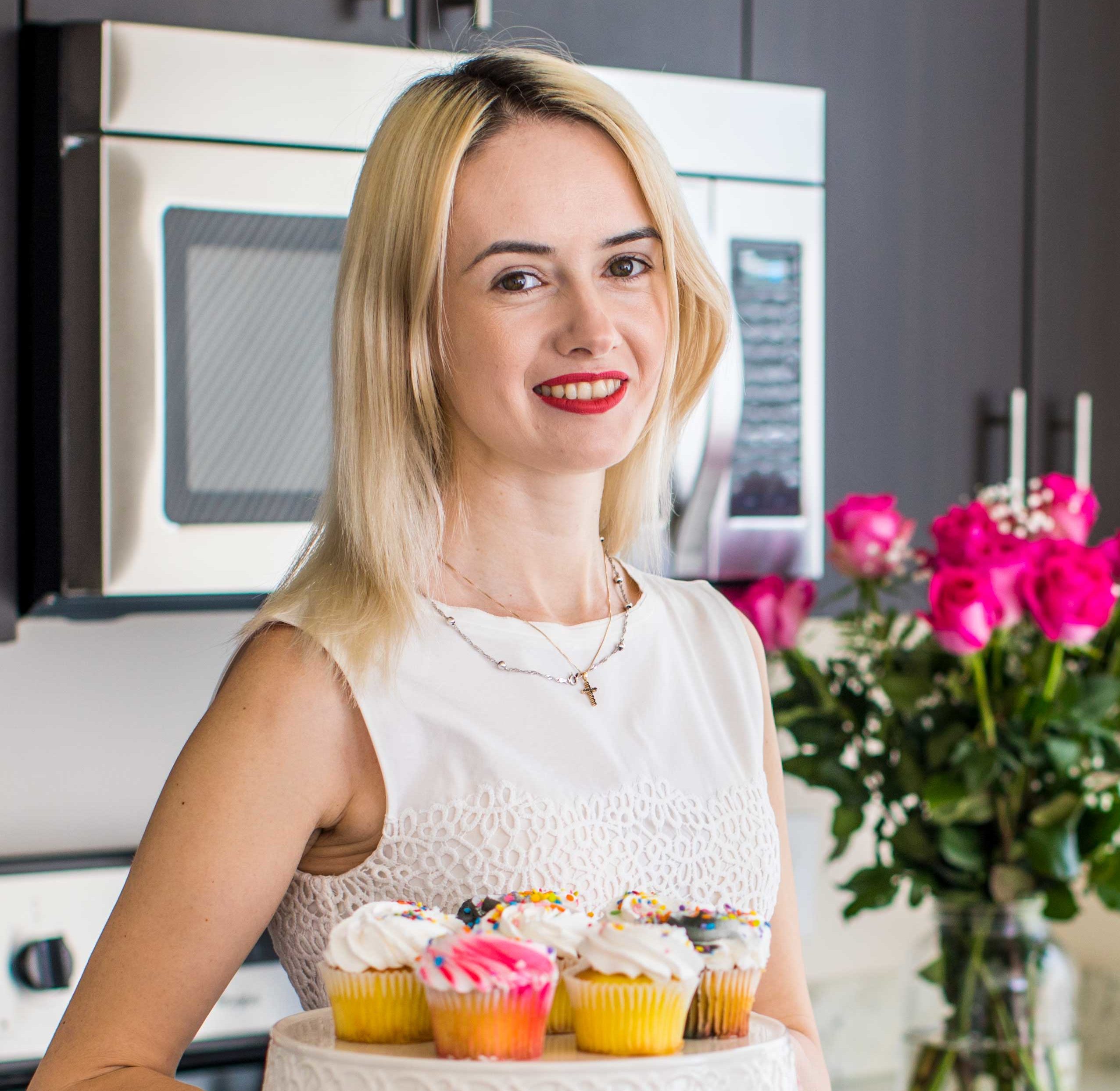 Broccoli Salad with Creamy Lemon Poppy Seed dressing is a cold side dish with loads of flavor, texture, and crunch. This easy salad recipe comes together in about 15 minutes, making it perfect for a quick lunch as well.
We love quick and easy side dishes that are a breeze to make. Sometimes when we entertain, we love concentrating on making a few side dishes and appetizers for everyone to nibble on.
Our Sweet Potato Casserole is highly popular, as well as our Corn Casserole. For a healthier option, check our perfectly Roasted Brussels Sprouts.
Easy Broccoli Salad
Because broccoli is readily available year-round, easy side salads like this one are great to serve at any time of the year. Our recipe for Creamy Broccoli Salad uses a variety of vegetables and fruits, as well as two types of nuts. We use:
broccoli
onions
carrots
pomegranate arils
dried cranberries
sliced almonds, and
pecans
This makes it versatile enough to serve as a side dish or a meatless main dish. If you have a nut allergy, you can leave the nuts out. To make the dish healthier, we do not use cheese or refined sugar in the recipe. Again, feel free to add them if you wish.
Do you have to cook the broccoli for broccoli salad?
While some recipes do require boiling or blanching the broccoli, this recipe does not. By using raw broccoli, the salad is quick and easy to prepare. If you prefer broccoli to be softer, feel free to blanch it first.
Follow us on Pinterest for more delicious recipes!
What dressing goes on creamy broccoli salad?
The dressing we make uses a few simple ingredients, with mayonnaise being the primary one. For food safety purposes, the broccoli salad should be refrigerated. In addition to mayonnaise, you will need 1 lemon, some honey, and poppy seeds for the dressing.
What do you need to make Homey Lemon Poppy Seed Dressing:
Mayo
Lemon juice
Lemon zest
Honey
Poppy seeds
Can you make broccoli salad the day before?
This is definitely a make-ahead dish! However, the longer the dressing sits on the salad, the softer the ingredients will become. To keep everything crisp and crunchy, you may want to wait until just before serving to toss the salad with dressing.
What does broccoli salad go with?
Because of the wide variety of vegetables, fruits, and nuts we use, this Creamy Broccoli Salad recipe is quite versatile. Enjoy it as a side dish or a vegetarian main dish. For a protein-packed meal, add some grilled chicken or fish. Consider adding some Oven Roasted Mahi Mahi.
Broccoli Salad Step-by-Step Video:
Save Recipe
Broccoli Salad with Lemon Poppy Seed Dressing
Author: Catalina Castravet
Serves: 6 servings
Prep time:

15

minutes
Total time:

15

mins
Ingredients
4 cups broccoli florets (sliced)
1/2 medium red onion (thinly sliced)
1/2 cup shredded carrot (about 1 small carrot)
3/4 cup pomegranate arils
1/2 cup dried cranberries
1/2 cup pine nuts (or almond slices, toasted)
1/2 cup pecan halves
Dressing:
1 cup mayo
zest of 1 lemon
3 tablespoons lemon juice
3 tablespoons honey
1 tablespoon poppy seeds
Instructions
In a large bowl combine all the "Salad" ingredients.
In a medium bowl, add all the "Dressing" ingredients and stir to combine.
Add dressing to the salad bowl and toss until fully combined.
Serve cold and refrigerate any leftovers.
Calories: 500 Carbohydrates: 29 Protein: 5 Fat: 42 Saturated Fat: 5 Cholesterol: 15 Sodium: 259 Potassium: 380 Fiber: 4 Sugar: 21 Vitamin A: 400 Vitamin C: 59.8 Calcium: 65 Iron: 1.7
Save Recipe
More recipes you might love