Lemonade Vodka Club Soda is a low calorie and flavorful drink loaded with fresh strawberries, Meyer lemon, and fresh mint leaves.
I love making fun and easy cocktails like Boozy Apple Iced Team or Fruit Mojitos Four Ways.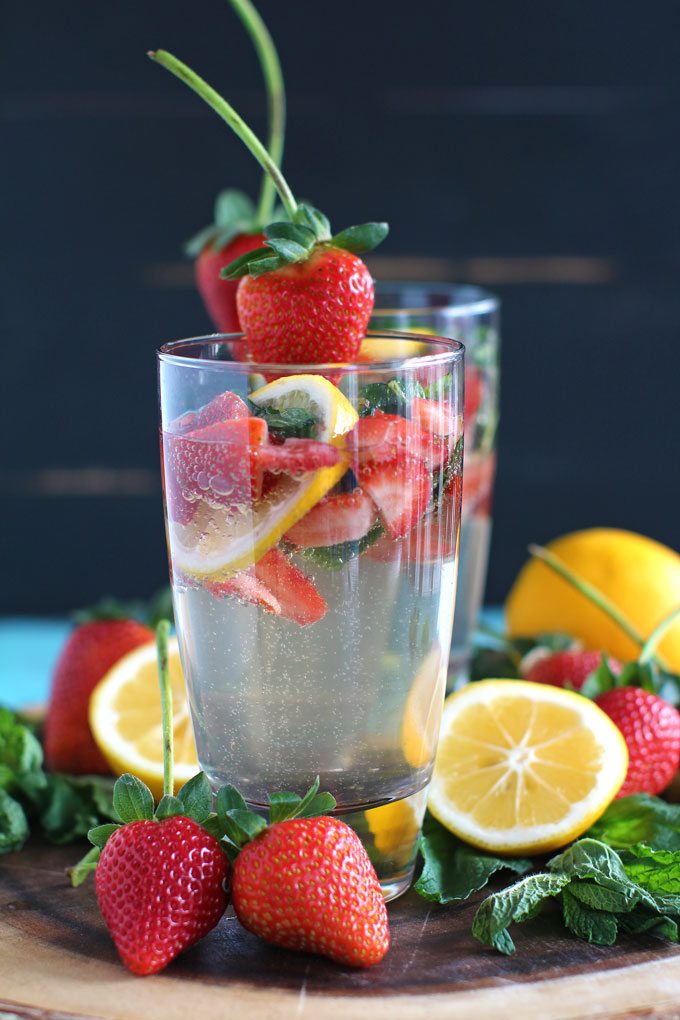 Lemonade Vodka Club Soda
Strawberry Lemonade Vodka Club Soda is perfect for any occasion. This is such an easy cocktail that you can make year-round, for any holiday or just when you crave a drink. The Strawberry Lemonade Vodka Club Soda is flavorful, delicious and the most important its light, so you won't drink your calories, which means you can eat more cheese!
Why you will love the Lemonade Vodka Club Soda
First, it is easy to make and tastes great.
Also, the drink is fruity and citrusy.
It can be made with various fruits mix, based on preference.
In addition, the minimum ingredients needed.
The perfect drink to host a party or special event.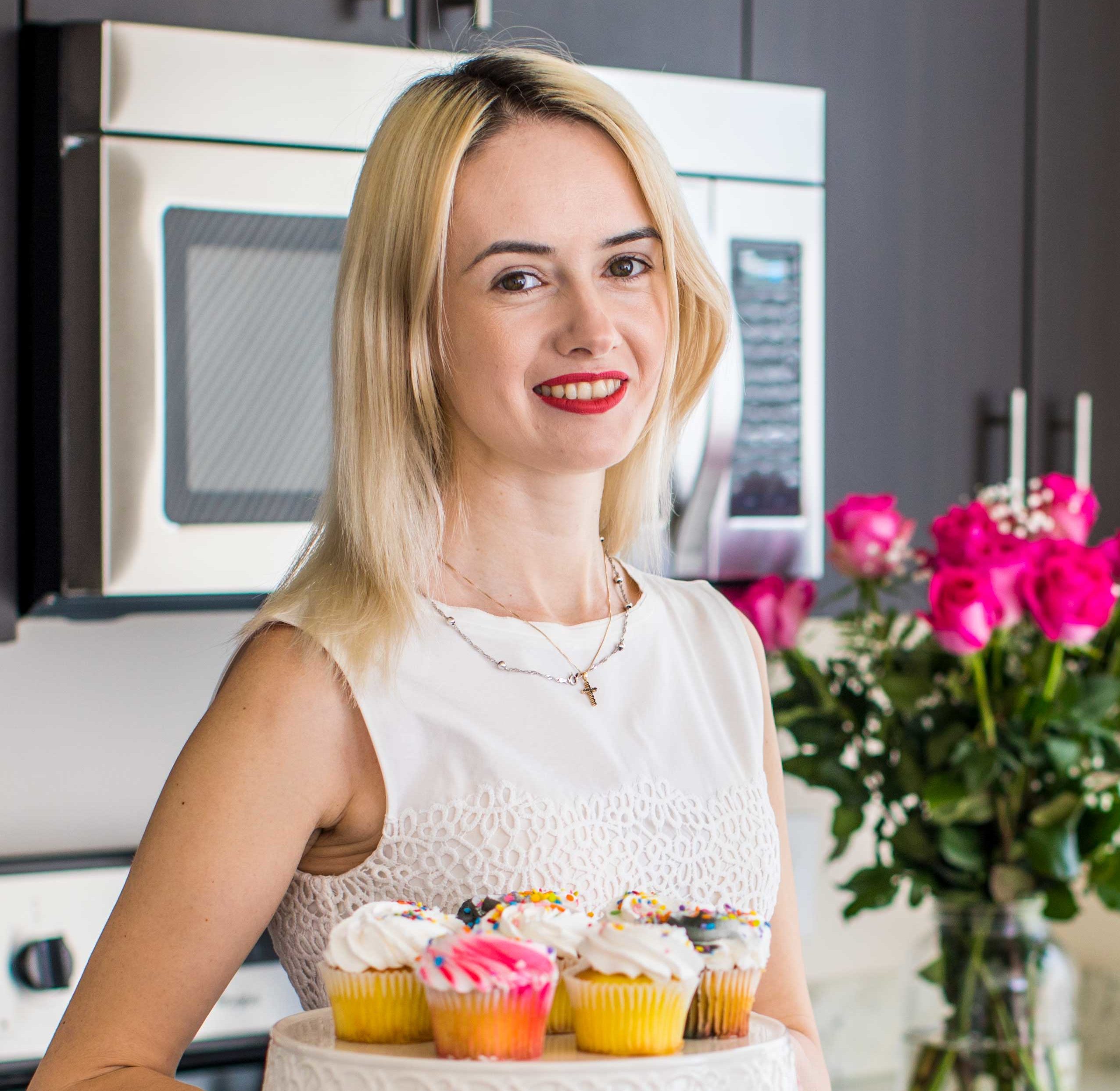 Follow us on Pinterest for more delicious recipes!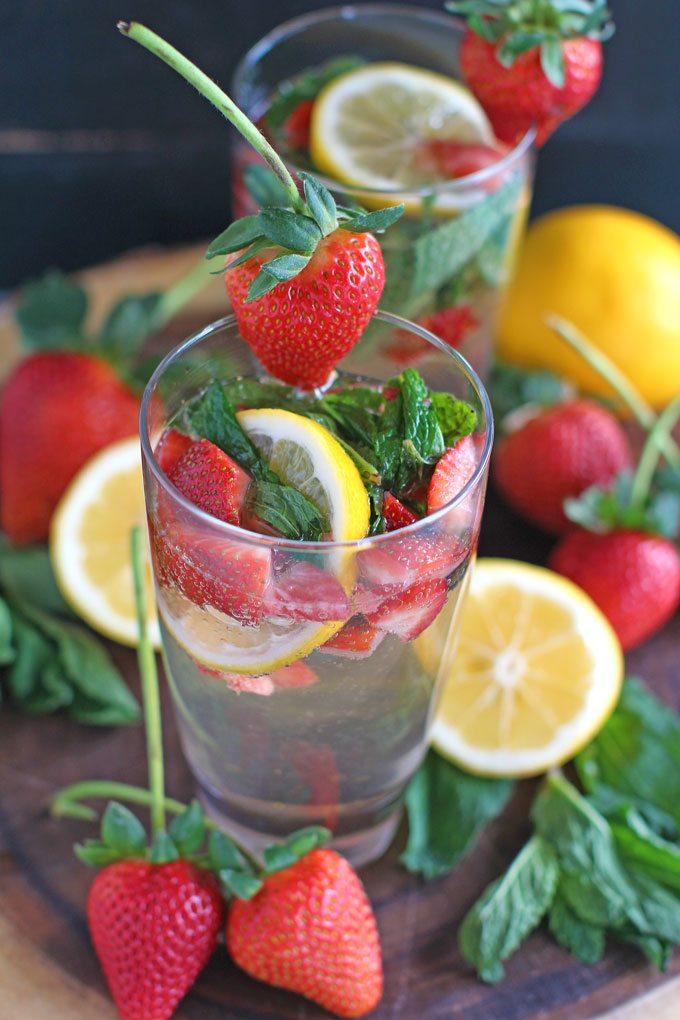 Tips and tricks for the perfect Strawberry Lemonade Vodka Club Soda Drink:
You can use regular vodka in this recipe, but using Strawberry flavored vodka will add even more flavor.
Use fresh fruits, the recipe can be made with any berry you like, I made it with ripe, sweet strawberries, but raspberries, blackberries, blueberries, and even cherries will work great.
I used Meyer lemons as they have a sweeter and milder taste, you can also use limes in the recipe.
Adding fresh mint leaves is optional, but I find the flavor super refreshing, I highly recommend it.
Looking for other fun and delicious drinks? Check these out:
Save Recipe
Author: Catalina Castravet
Serves: 4 servings
Prep time:

5

minutes
Cook time:

0

minutes
Total time:

5

mins
Ingredients
2 oz vodka (regular or Strawberry flavored)
2 cans club soda (reduced sodium)
2 thin lemon rounds (preferably sweet Meyer lemon)
2 lemon wedges
10 fresh strawberries (sliced)
10 fresh mint leaves
½ teaspoon sugar* optional
Garnish:
Instructions
Add 5 sliced strawberries to a large glass and 5 to a second large glass. Add 5 mint leaves to each glass and 1 lemon edge into each glass. Optional: add ¼ teaspoon sugar to each glass.
Use a muddler to crush the mint, strawberries and lemon to release the mint oils and lemon juice.
Top with plenty of ice, and add vodka and club soda.
Add 1 lemon round to each glass, stir well to combine.
Garnish with fresh strawberries and serve immediately.
Calories: 61 Carbohydrates: 8 Protein: 0 Fat: 0 Saturated Fat: 0 Cholesterol: 0 Sodium: 52 Potassium: 143 Fiber: 2 Sugar: 3 Vitamin A: 105 Vitamin C: 50.6 Calcium: 37 Iron: 0.6
Save Recipe
More recipes you might love