Panda Express String Bean Chicken Breast (Video)
Panda Express String Bean Chicken Breast is an Asian dish made with tender chicken breast, green beans, and quickly stir-fried in a delicious ginger garlic sauce. This is a fast and healthy copycat version of the famous Chinese restaurant chain dish.
My whole family is in love with Panda Express dishes. They are super flavorful and very delicious. If you are looking for more Chinese copycat meals, then try Beijing Beef, Black Pepper Chicken, and Shanghai Angus Steak.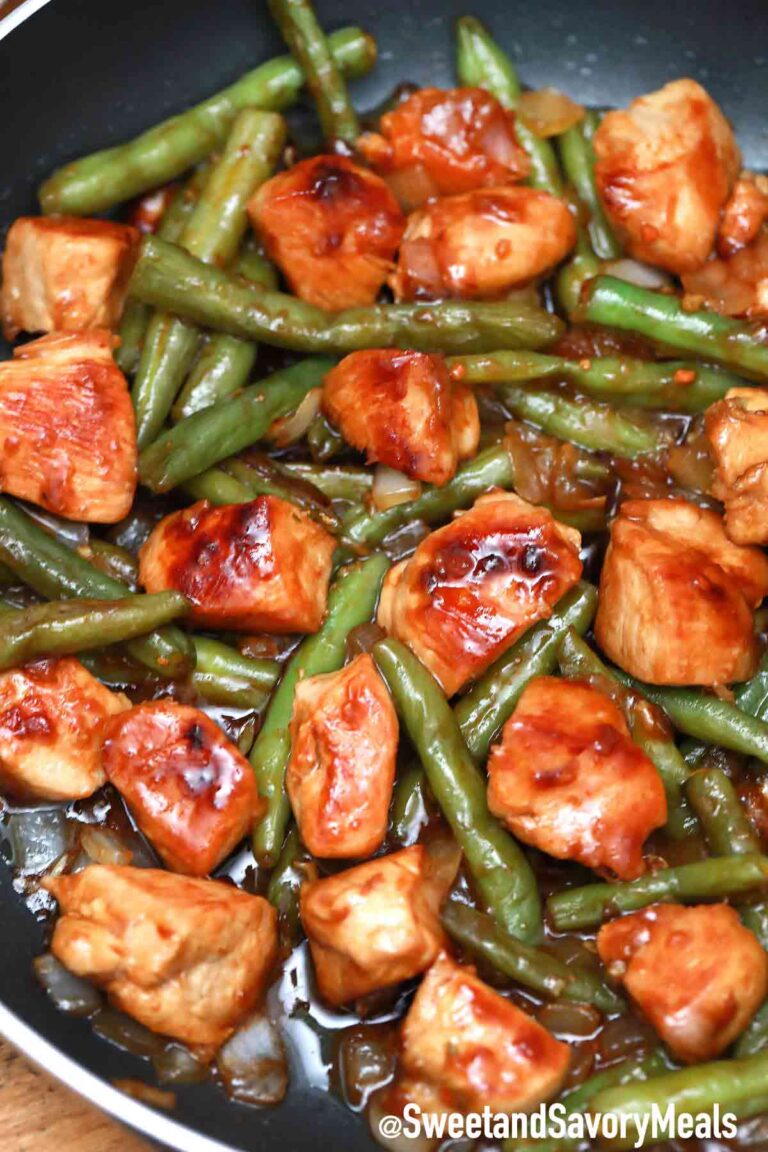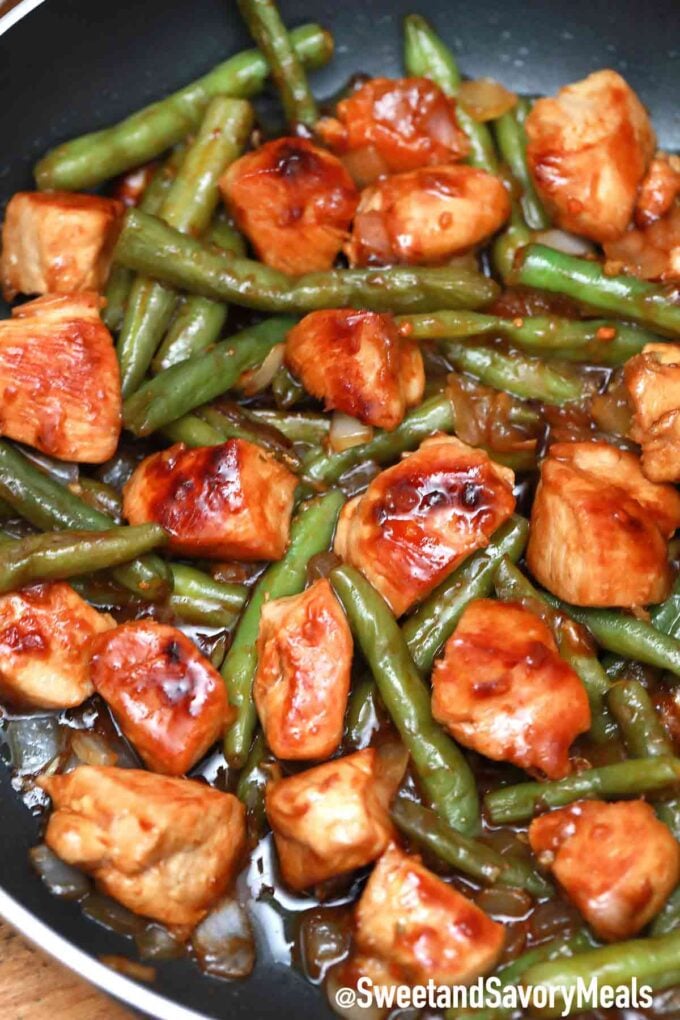 Panda Express string bean chicken breast copycat
This Panda Express String Bean Chicken Breast recipe is ready in about 15 minutes from start to finish. It tastes as good as the original version, if not better! It is one of my go-to dinners during the busy weekdays.
For this authentic Asian recipe, you just need a few ingredients. The best part about this is that you know exactly what goes into it, and can control the ingredients. Also, it is healthier than the take out version, and you can easily double or triple it.
The meat is stir-fried with veggies in a delicious garlic-ginger sauce, resulting in a crispy and savory dish. It also has a bit of a sweet note to it thanks to the brown sugar. The oyster sauce is the perfect complement that brings all the flavors together.
Simply put, this is one of the best Asian meals that you can make at home in about 15 minutes. Give it a try, and you will see why this is one of our top stir-fried recipes!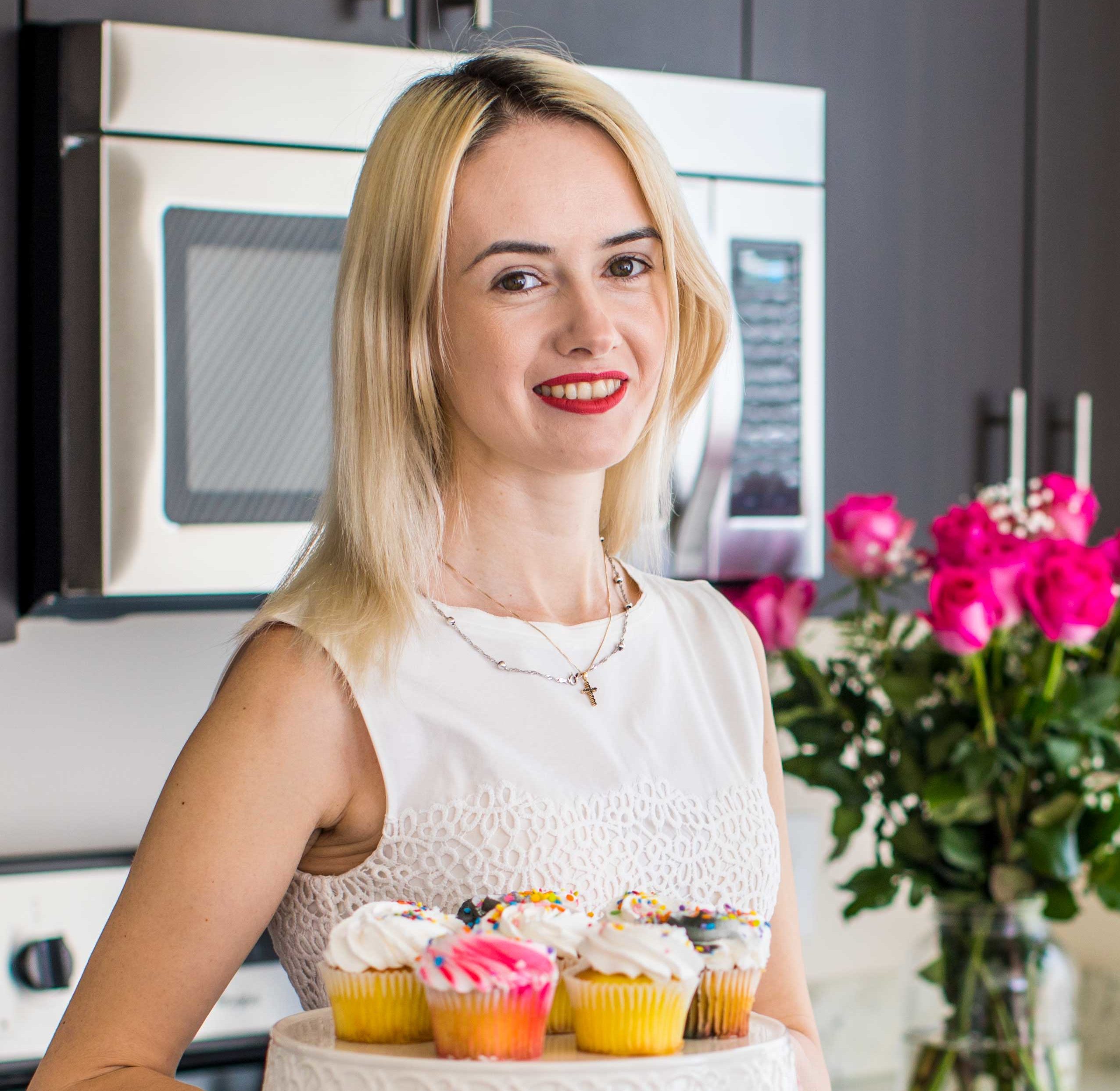 Follow us on Pinterest for more delicious recipes!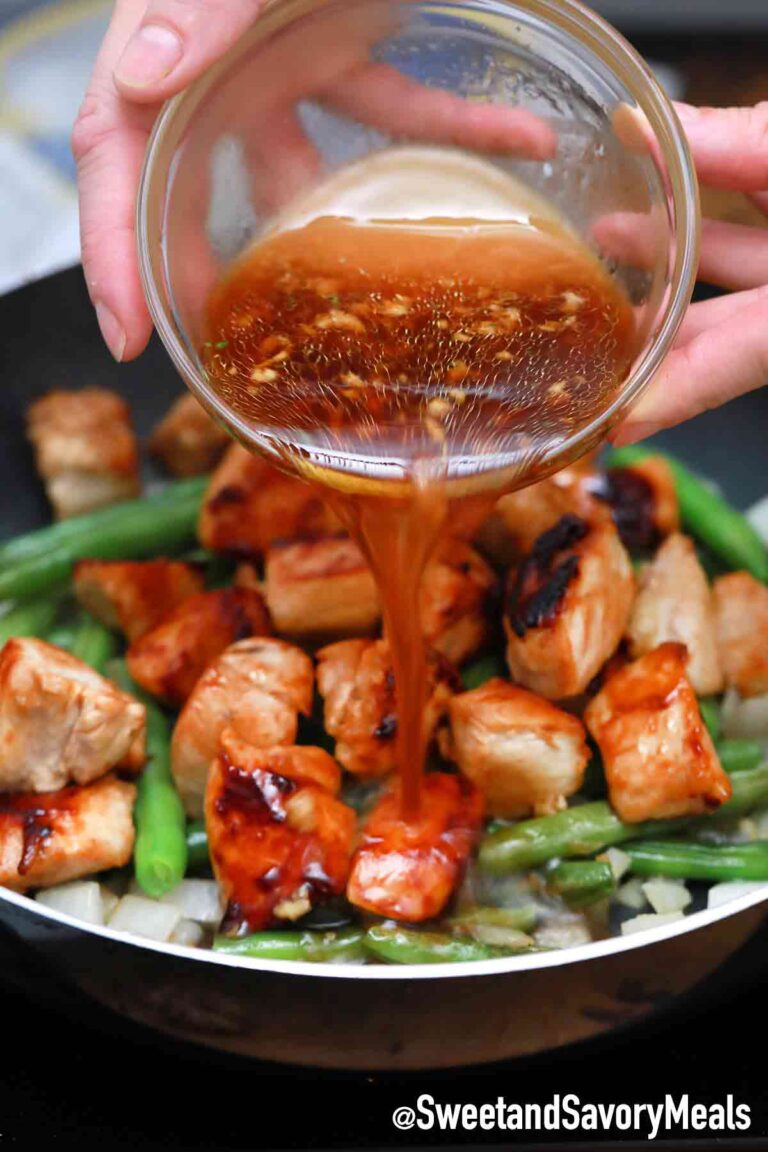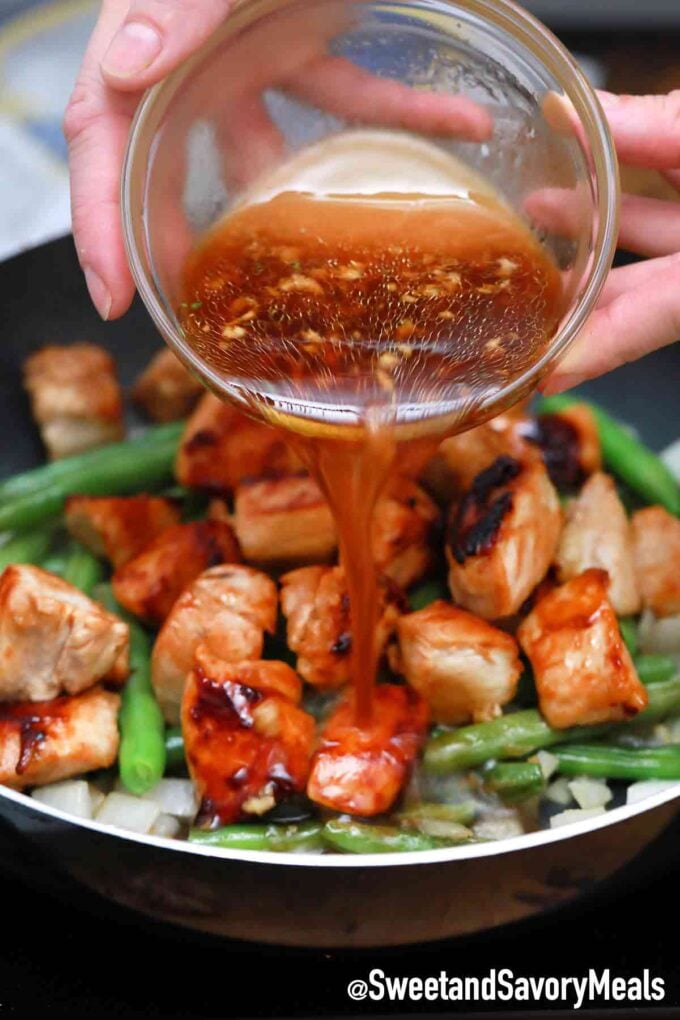 Is Panda Express String bean chicken breast recipe healthy?
This recipe is on the healthier side as it has only about 200 calories per serving. It is made with white meat and green beans, with low sodium soy sauce.
Also, by making it at home, you can easily make it even healthier, with fewer carbs, and even gluten-free.
What is the Difference Between String Beans and Green Beans?
Both ingredients are quite similar in taste and look. The only difference is that the green bean is thinner in shape. For this recipe, you can use either one. Just use whatever you have available.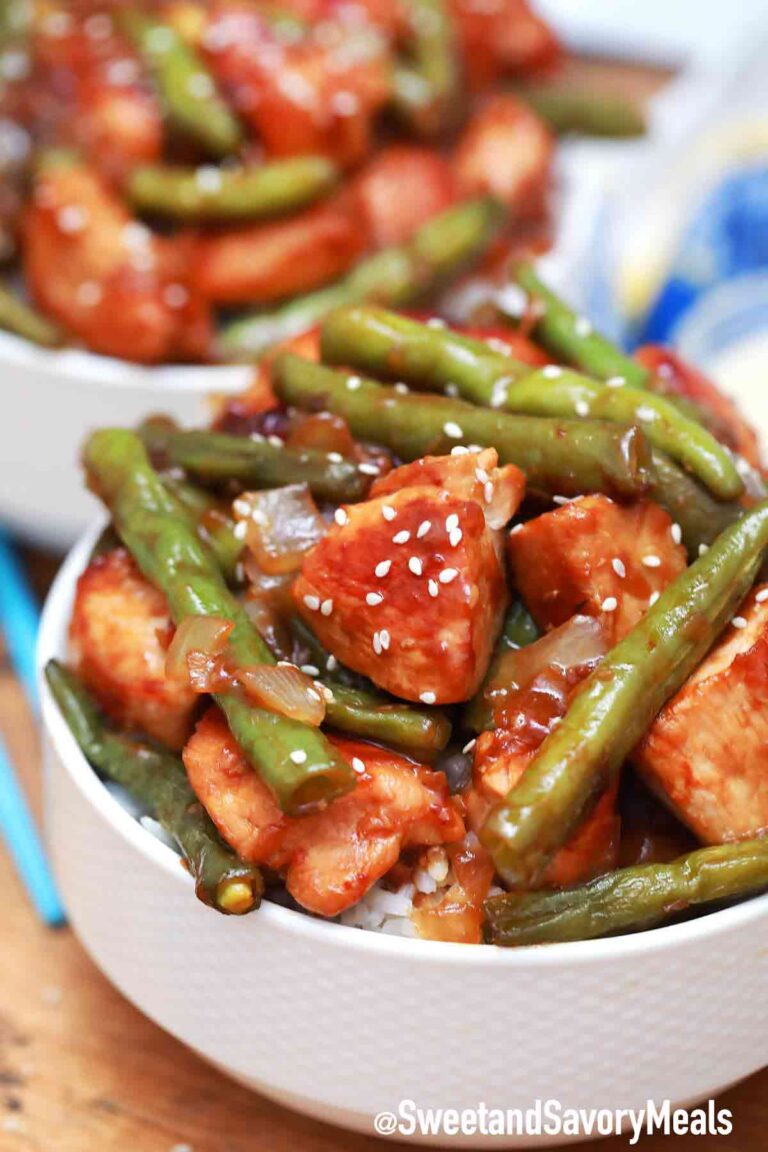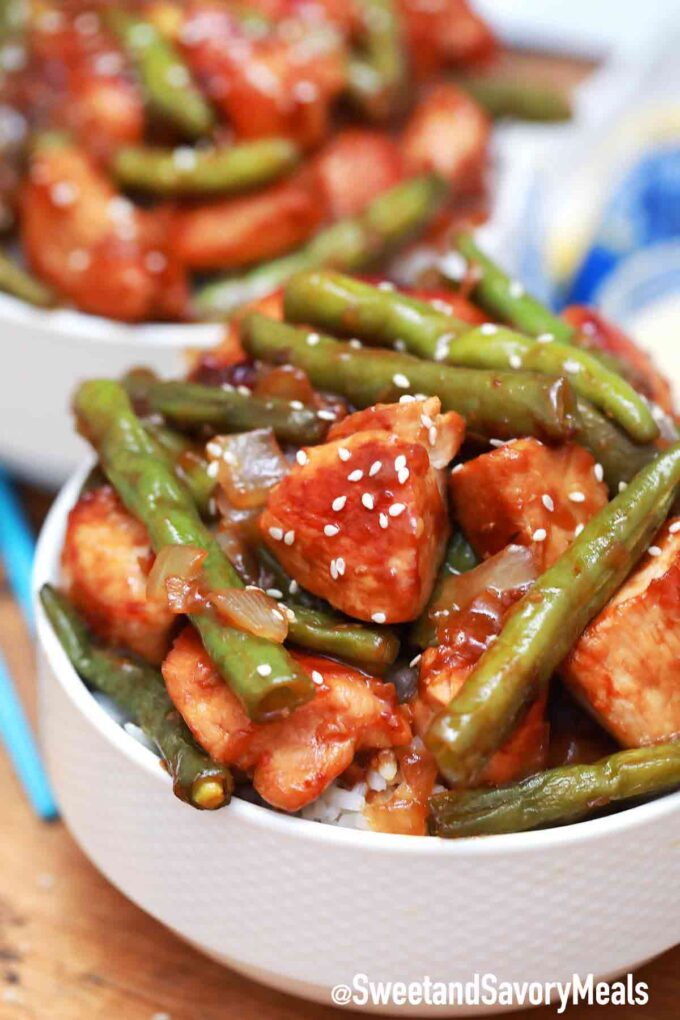 How to make Panda Express String bean Chicken Breast?
Marinate the meat – in a bowl combine the marinade ingredients and then add the thinly sliced chicken breast pieces. Remember to marinate the meat for at least 30 minutes. However, the longer it marinates the better it tastes, and the meat will be super tender and juicy. So, if possible, try leaving it in the fridge overnight.
Prepare the sauce and vegetables – Add all the sauce ingredients to a bowl and set aside. Also, rinse the green beans and set them aside.
Stir fry the poultry – Heat a wok or large pan, over high heat. Then, add avocado oil and let it heat properly. Next, add the chicken in a singer layer, not to overcrowd the pan. Brown on both sides, then remove from the pan and set aside.
Stir fry the green beans and onions – Add the green beans and onions and saute for about 3 minutes. Then, add the chicken back.
Add the sauce – Next, pour about half of the sauce and stir fry with the meat. Add the cornstarch and state everything together for another 2 minutes.
Serve – Top with sesame seeds or chopped green onion and serve warm over some white rice or noodles.
Recipe variations and substitutions:
Add more vegetables: You can easily add more veggies to it. For example, broccoli, carrots, peas, bamboo, bell peppers, asparagus will work great.
Swap the meat: Feel free to make this dish with other meats as well. Beef, shrimp, pork, or turkey can be used as an alternative.
Make it vegetarian: To make it vegetarian, skip the meat altogether. Instead, use crispy fried tofu.
Spicier: If you love heat, add some sliced jalapeno pepper, or dried red pepper flakes.
Low carb: To reduce the carbs, simply omit the cornstarch. Please note, by reducing the cornstarch the sauce will be a bit thinner.
Crunchier: To add some extra crunchiness to it, throw in some nuts, or walnuts at the end of cooking.
Gluten-free: Use gluten-free soy sauce and gluten-free chicken broth.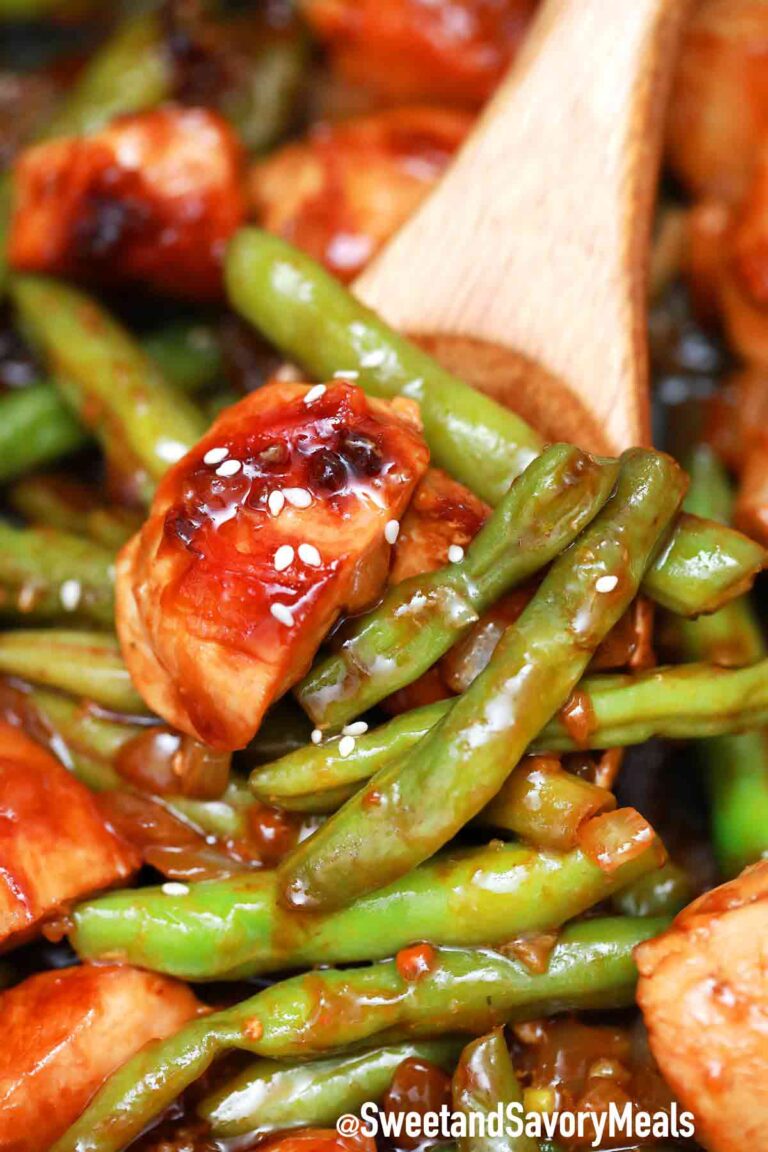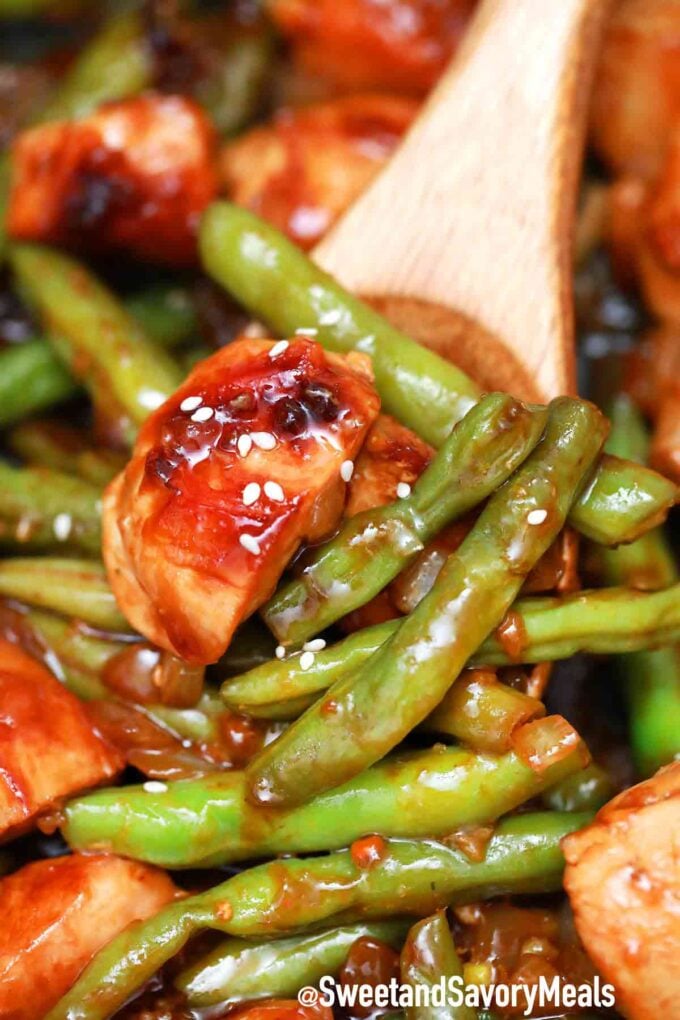 What to serve with Panda Express String Bean Chicken Breast?
This traditional Chinese dish goes well with white rice or brown rice. But you can also serve it with the following:
How to store leftovers?
Refrigerate: Use an airtight-container, and refrigerate the dish for up to 4 days.
Freeze: To freeze, use a freezer-safe dish. Then, freeze for up to 3 months.
Reheat: Microwave leftovers for a few minutes until warm.
More delicious Asian Dishes: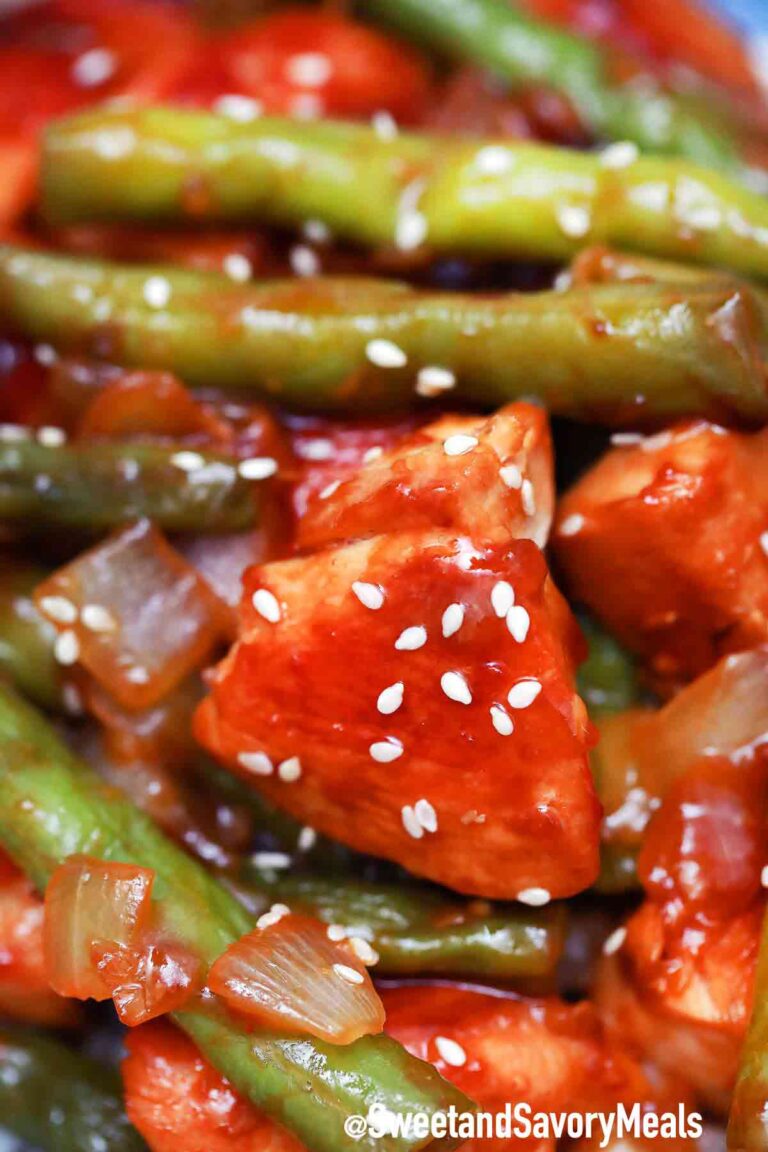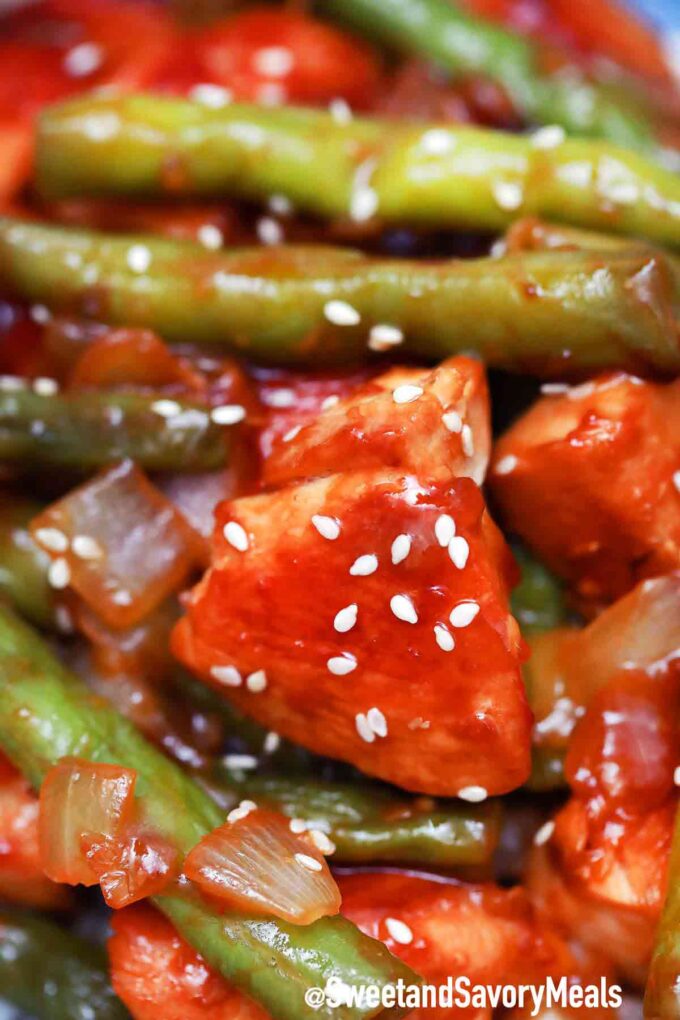 Recipe Tips:
You can use other poultry cuts as well to make this dish. Drumsticks or thighs will work just as great.
Also, if you do not have a Wok, use an iron cast skillet.
Ensure that the skillet or wok is hot prior to adding the ingredients.
You want to cook the ingredients at high heat. This will result in a super crispy texture.
Marinade the meat for at least 30 minutes. However, to get it extra juicy and tender, I recommend marinating it in the fridge overnight.
Save Recipe
Panda Express String Bean Chicken Breast Copycat
Panda Express String Bean Chicken Breast is an Asian dish made with tender chicken breast, green beans, and quickly stir-fried in a delicious ginger garlic sauce.
Author: Catalina Castravet
Serves: 4 servings
Prep time:

15

minutes
Cook time:

15

minutes
Total time:

1

hr
Ingredients
Chicken Marinade:
Sauce:
Nutrition information
Calories: 341 Carbohydrates: 14 Protein: 39 Fat: 13 Saturated Fat: 7 Cholesterol: 109 Sodium: 1387 Potassium: 836 Fiber: 2 Sugar: 7 Vitamin A: 431 Vitamin C: 12 Calcium: 35 Iron: 2
Save Recipe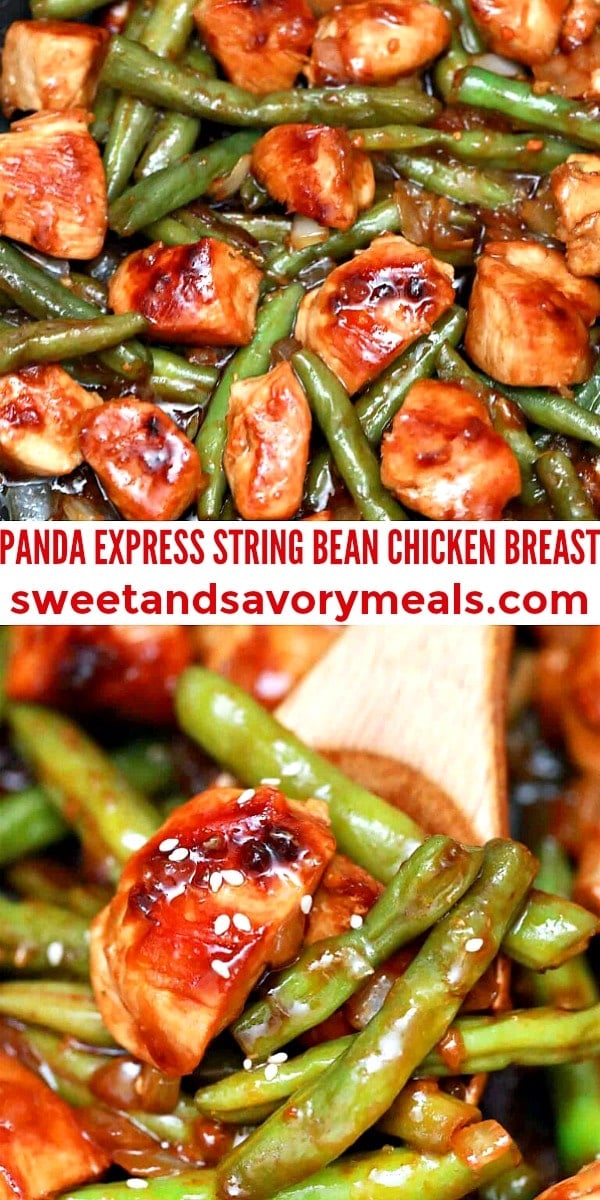 More recipes you might love