Low Carb Cauliflower Rice
Cauliflower Rice is the perfect guilt-free and lower carb alternative to the regular carb-filled rice! This is ideal for those sticking to a low-carb or keto diet!
The vegetable is full of health benefits as it is tasty! It is a nice side dish for Baked Chicken Thighs, Skillet Pork Chops, or Jerk Chicken.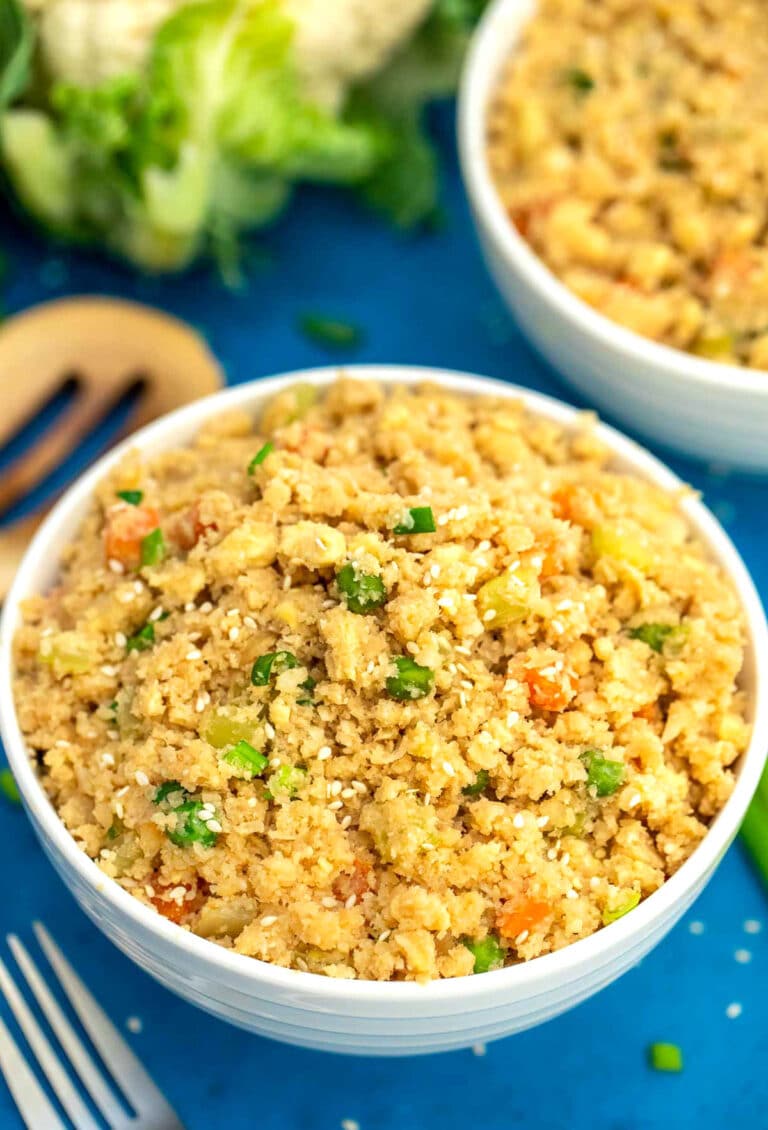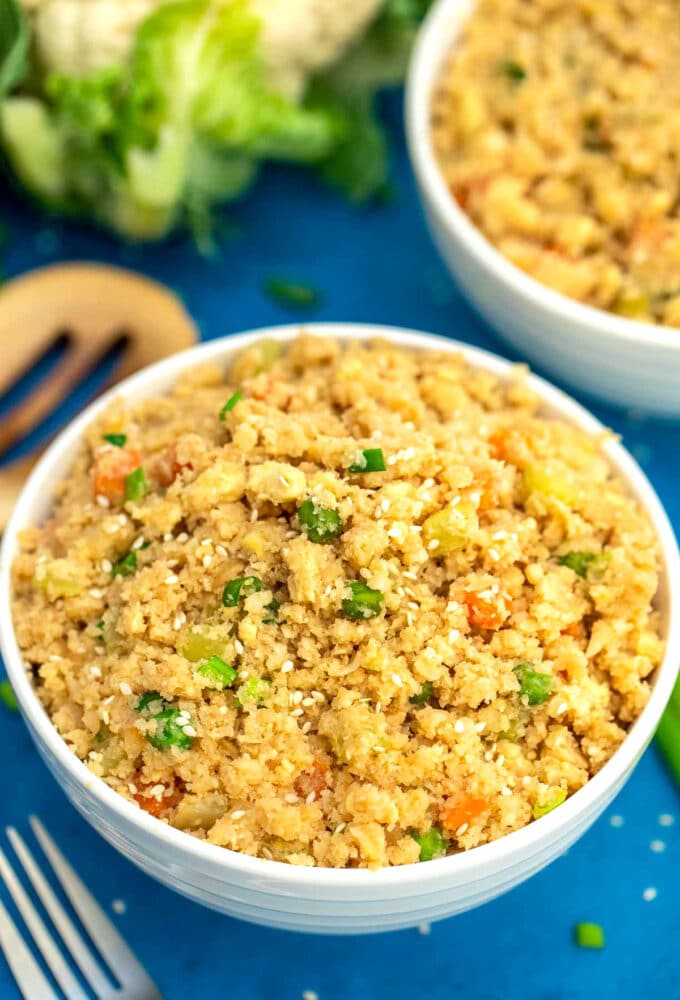 Low Carb Cauliflower Rice
Cauliflower Rice has a great texture that will satisfy your cravings just like how grains would. And this recipe has lots of flavors coming from the different veggies and seasonings in it.
It is fluffy just like how you want your fried rice to be. The taste is also not overpowering, making it ideal for just about any main dish that you would want to pair with grains.
This is a go-to recipe for those who observe a low-carb diet like keto who cannot consume as many grains as they would want to. But even if you are not strict with your carb intake, consider this dish for its numerous health benefits! After all, it cooks in a flash!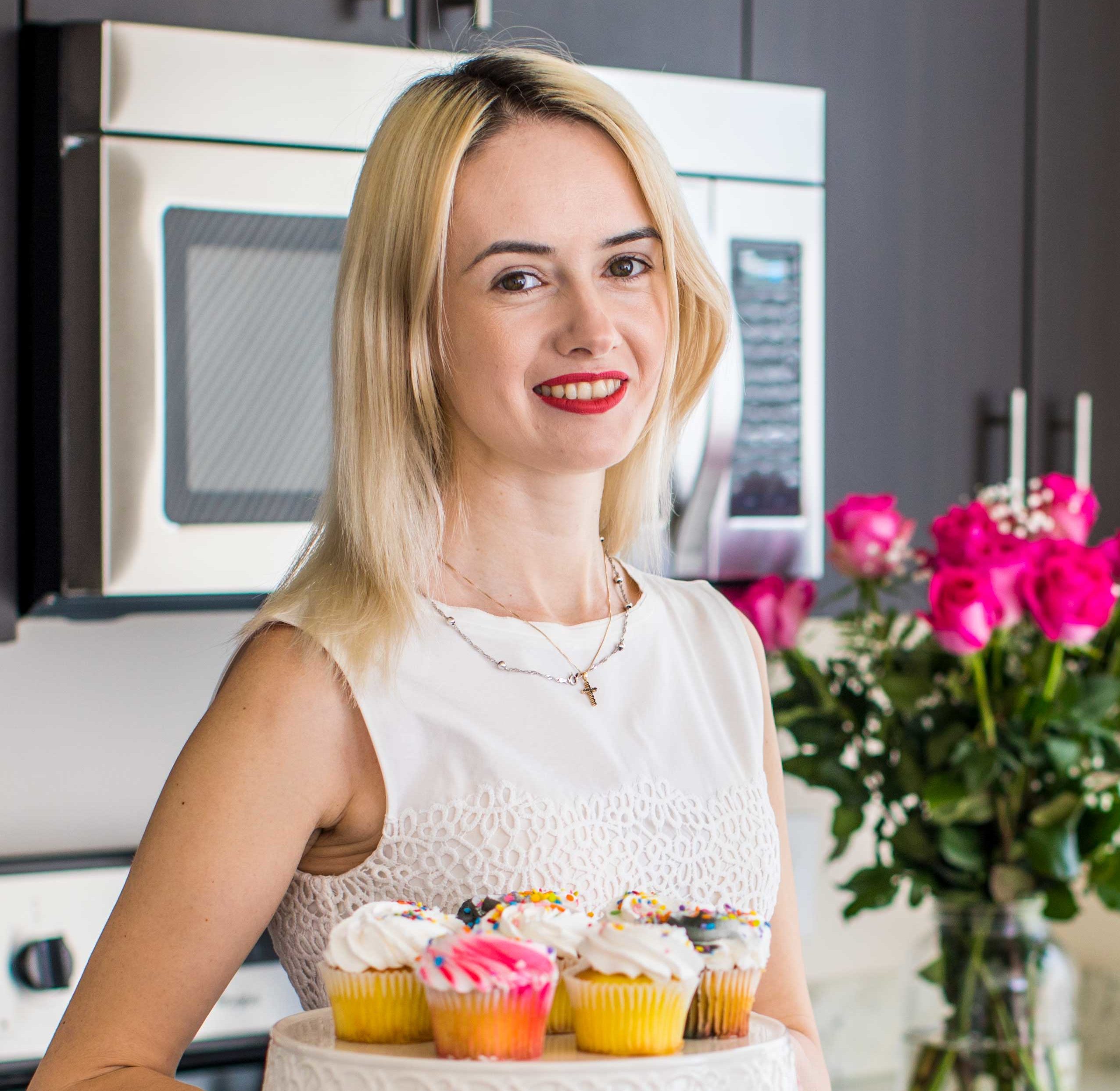 Follow us on Pinterest for more delicious recipes!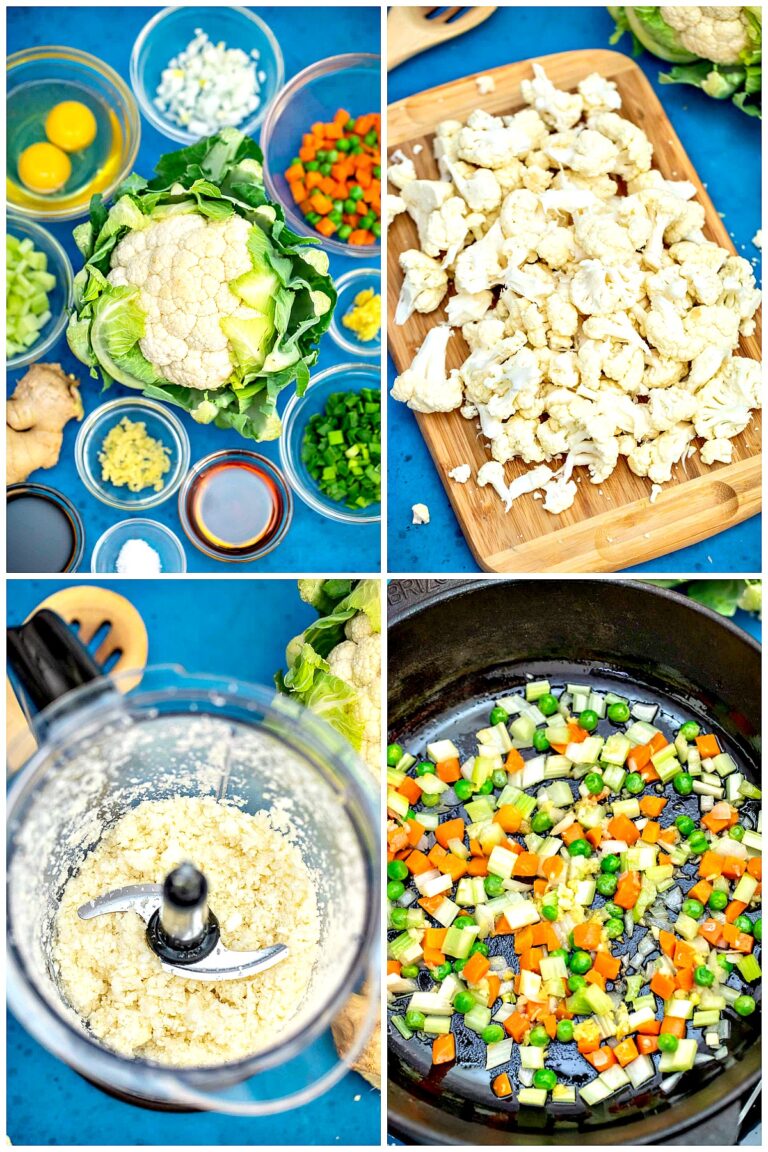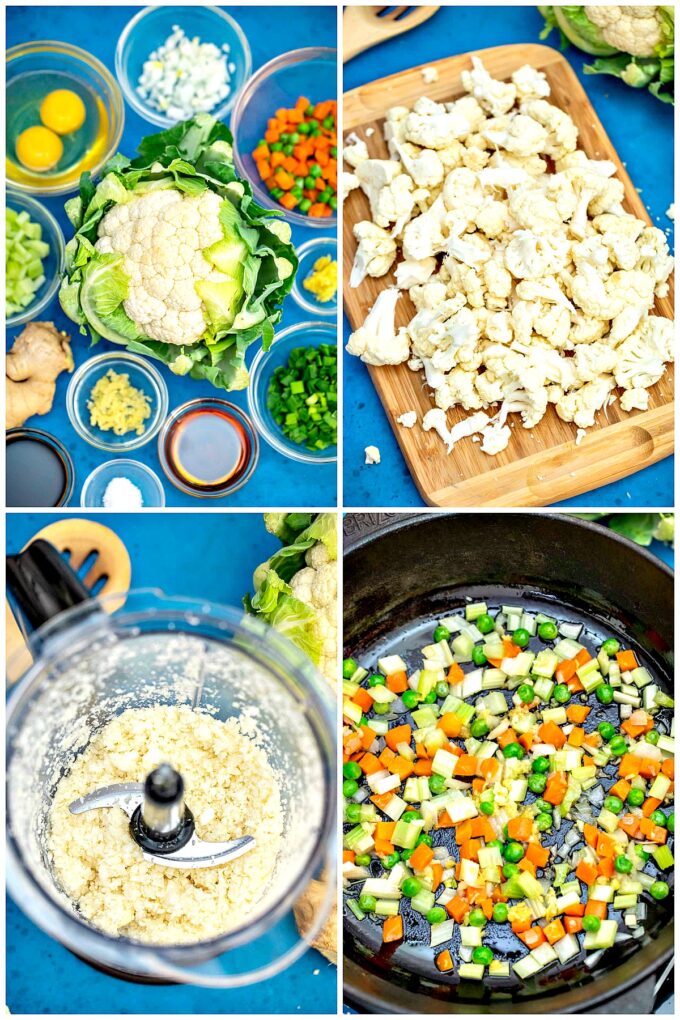 Is Cauliflower Rice good for you?
Yes! The raw vegetable itself sports numerous health benefits such as:
high water content at 92.1 g per 100 g
rich in fiber at 2 g per 100 g
low carb with only 4.97 g per 100 g
Add to that all the antioxidants and vitamins that it has. This is a perfect dish for those wanting to lose weight.
In this recipe, we are adding eggs as a protein source and vegetables for more fiber. Overall, this is a healthy dish that you can serve to the whole family.
Is riced Cauliflower better than rice?
The answer depends on the qualities that you will compare between the two. The carbohydrates in the grains are 9 times that of the cauliflower rice. So, if you are to keep a low-carb diet, riced cauliflower is better.
But remember that you cannot cook it just like how you would cook grains. You need to sauté in quickly or else, it will turn too mushy. It has a shorter shelf life and it has some bitter undertones, not as bland as the grains.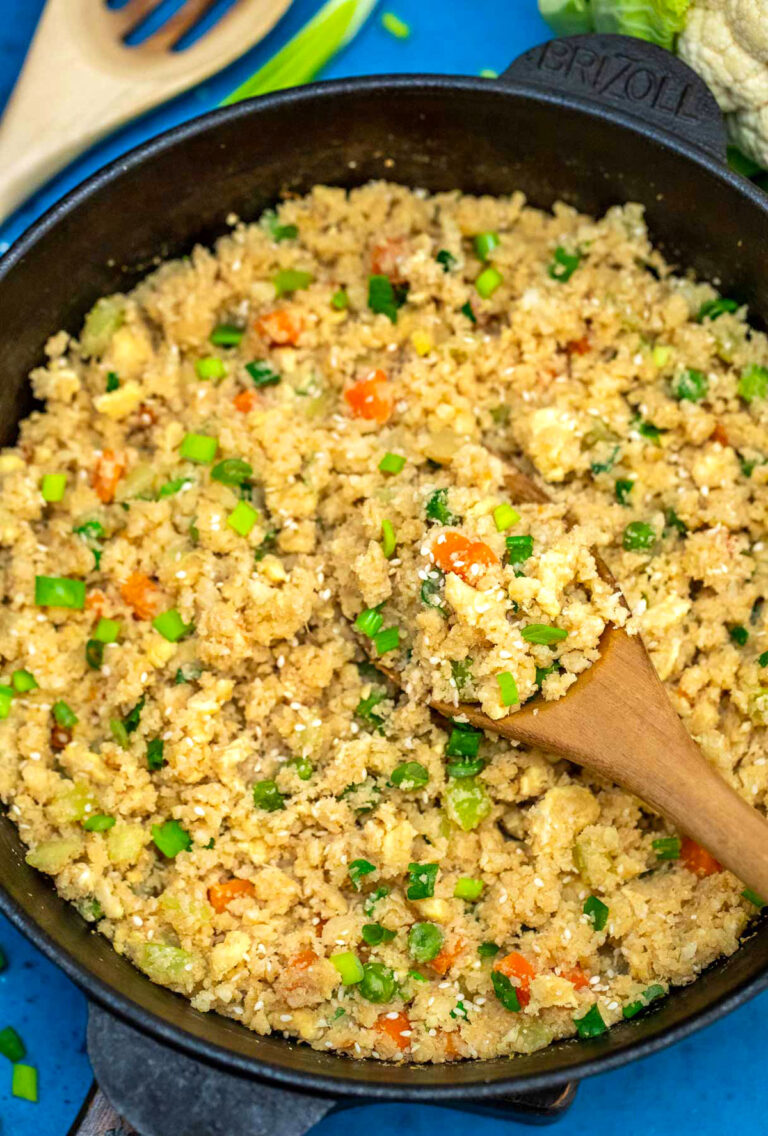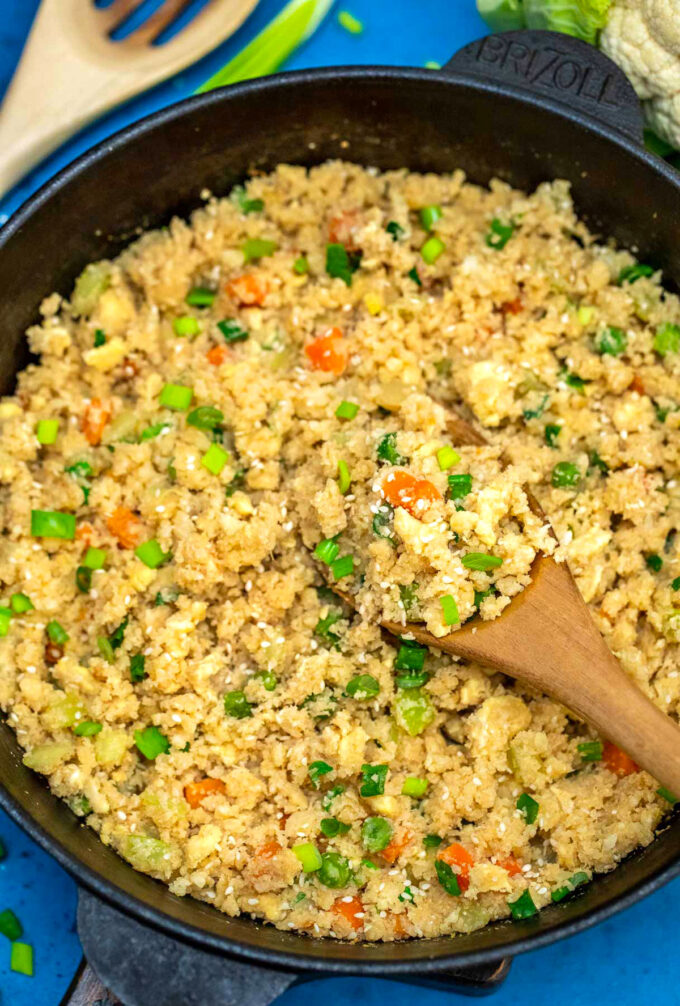 How to make Cauliflower Rice
Prepare the florets: Make sure that the vegetable is dry. Chop the florets just so they can go into the food processor. Pulse half of those florets coarsely into smaller pieces.
Prepare the eggs: In a bowl, beat the eggs and season with salt.
Cook: In a large pan or wok, heat the sesame oil and give the aromatics, peas, carrots, and celery a quick sauté, just until everything is soft. Add the cauliflower rice and toss everything together with soy sauce for a few minutes. Push everything to one side and pour the eggs. When the scrambled eggs are almost cooked, mix everything. Lastly, add the green onions.
Serve: Garnish with more green onions and sesame seeds before serving.
Can you cook Cauliflower in the Instant Pot?
Yes! Here is the link to my Instant Pot Mashed Cauliflower recipe. It is a nice low-carb, low-calorie substitute for potatoes. Yet, you get that creamy texture that you can pair with any meaty dish that you have.
How long does Cauliflower Rice last?
It is best to consume it on the day that you cook it, or the next day at most. I would still recommend that you prepare it from scratch each time.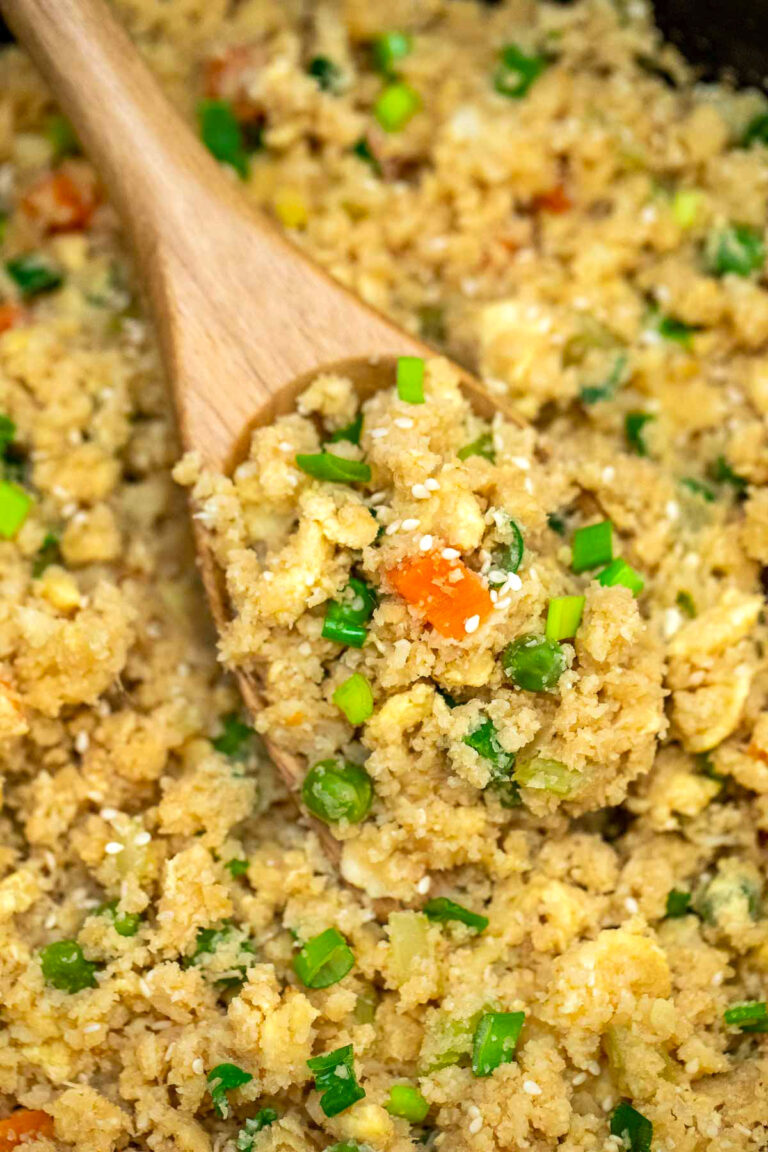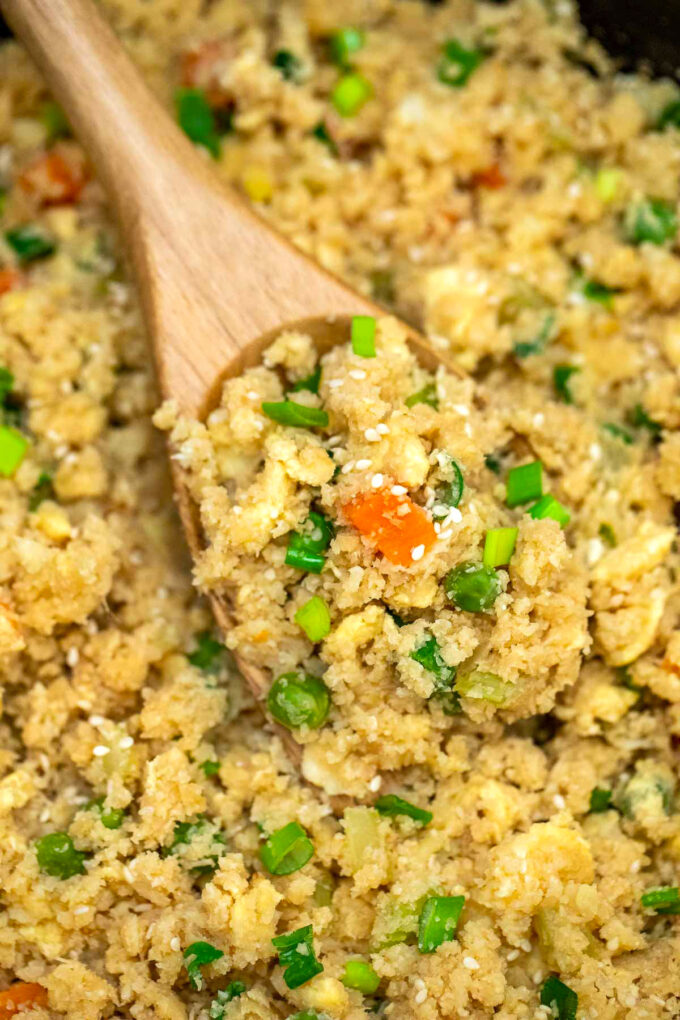 More Keto recipes:
How to Freeze Cauliflower Rice?
Simply transfer it in a freezer bag after pulsing in the food processor. Vacuum-seal the bag, flatten and store in the freezer for up to 3 months. You can then thaw a bag or so when you want to cook it later.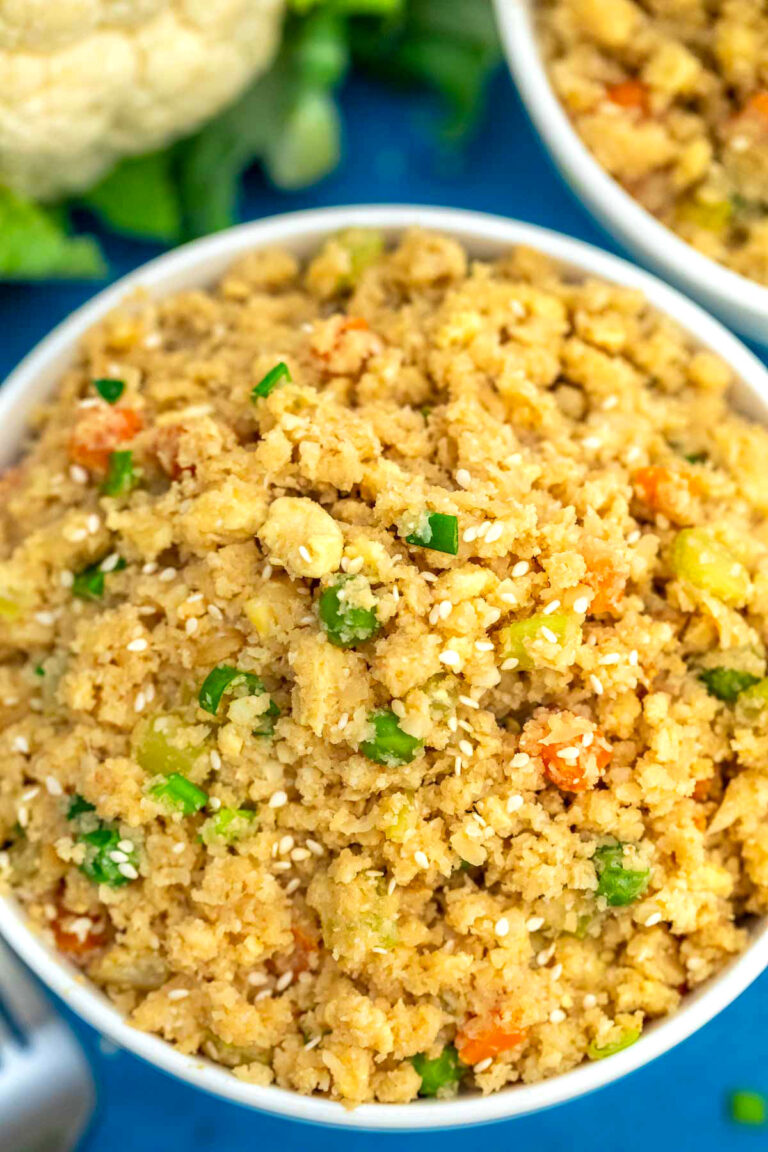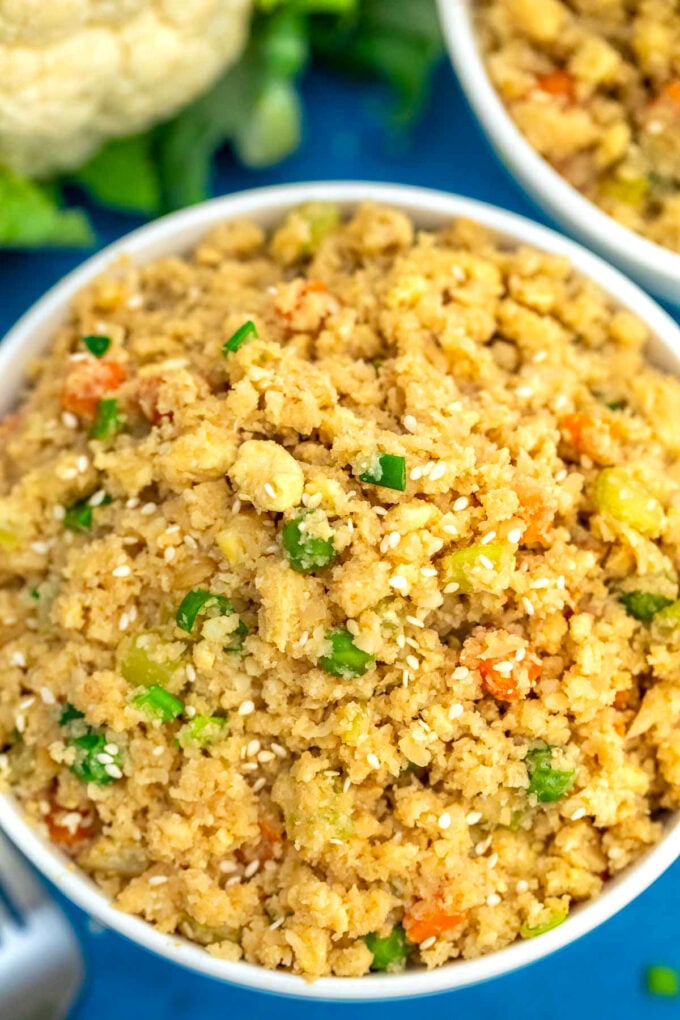 Recipe Tips:
You can change up the veggies that are included with red bell peppers, broccoli, or cabbage.
Feel free to substitute reduced-sodium soy sauce or tamari to the regular soy sauce.
Aside from using the food processor, you may also simply grate using a box grater.
Save Recipe
Low Carb Cauliflower Rice
Cauliflower Rice is the perfect guilt-free and lower carb alternative to the regular carb-filled rice! This is ideal for those sticking to a low-carb or keto diet!
Author: Catalina Castravet
Serves: 4 servings
Prep time:

15

minutes
Cook time:

15

minutes
Total time:

30

mins
Nutrition information
Calories: 167 Carbohydrates: 13 Protein: 8 Fat: 10 Saturated Fat: 2 Cholesterol: 82 Sodium: 923 Potassium: 591 Fiber: 4 Sugar: 4 Vitamin A: 2077 Vitamin C: 74 Calcium: 67 Iron: 2
Save Recipe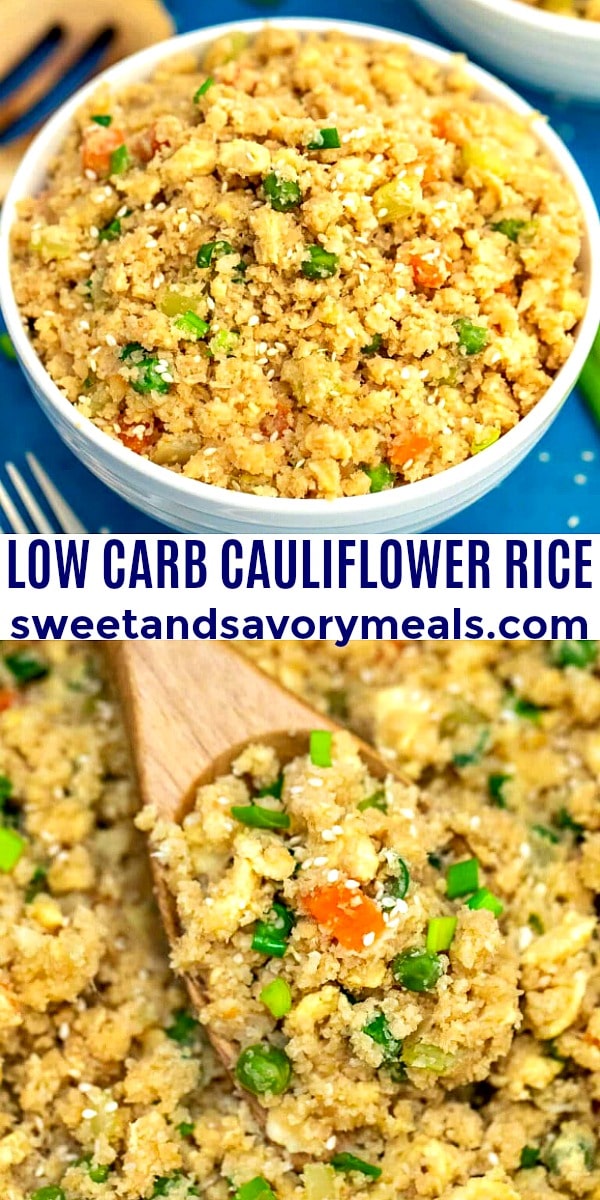 More recipes you might love
Categories: