Classic Lemon Pound Cake Recipe [video]
Lemon Pound Cake is the solution to your sweet tooth! A refreshing balance of tartness and sweetness, this cake is perfect for your summer parties!
Serve this in your backyard parties and barbecues along with our other favorite easy summer recipes like Grilled Pork Chops, Creamy Cucumber Salad, and Italian Chopped Salad.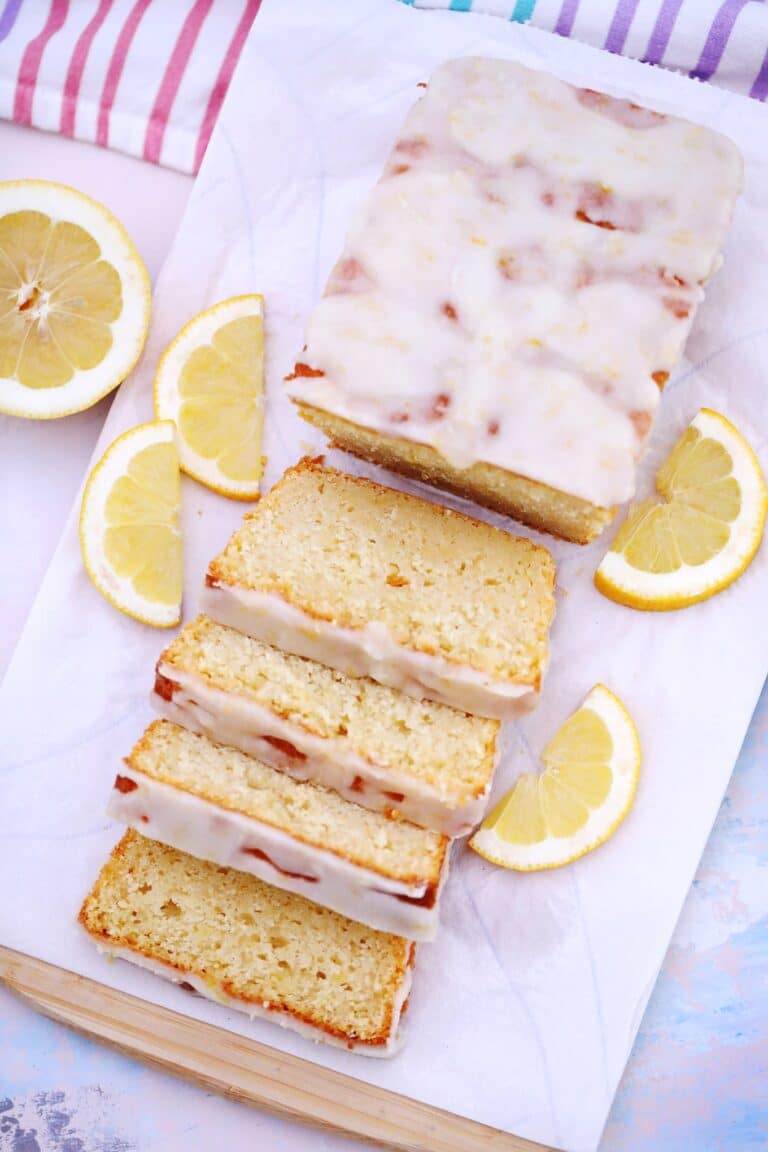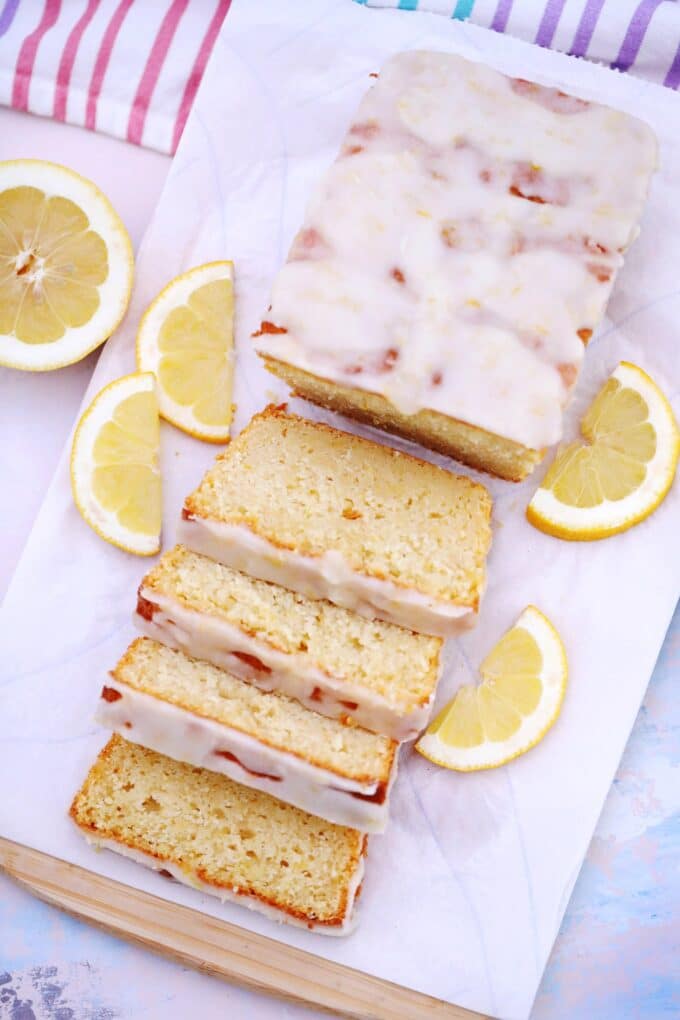 The Best Lemon Pound Cake
Lemon Pound Cake is an easy recipe starring refreshing citrus. The lemon's distinct sour taste makes it a great ingredient to many cooking and baking recipes. This is perfectly paired with a hot drink of your choice or some ice cream!
There are many recipes, especially baking ones, that use lemons. It is high in vitamin C that helps improve the immune system. Also, it has that special zesty taste and aroma that can brighten anyone's day.
It is like summer on your plate. No wonder, Starbucks has included it in their menu. In this easy recipe, we will share how you can replicate that at home!
What is a pound cake?
It is called such because the traditional recipe is made of a pound each of flour, eggs, sugar, and butter. It is usually baked in a loaf pan or Bundt pan. Dense as it is, the top does not rise much. You can add syrup and glazing on top to make it moister.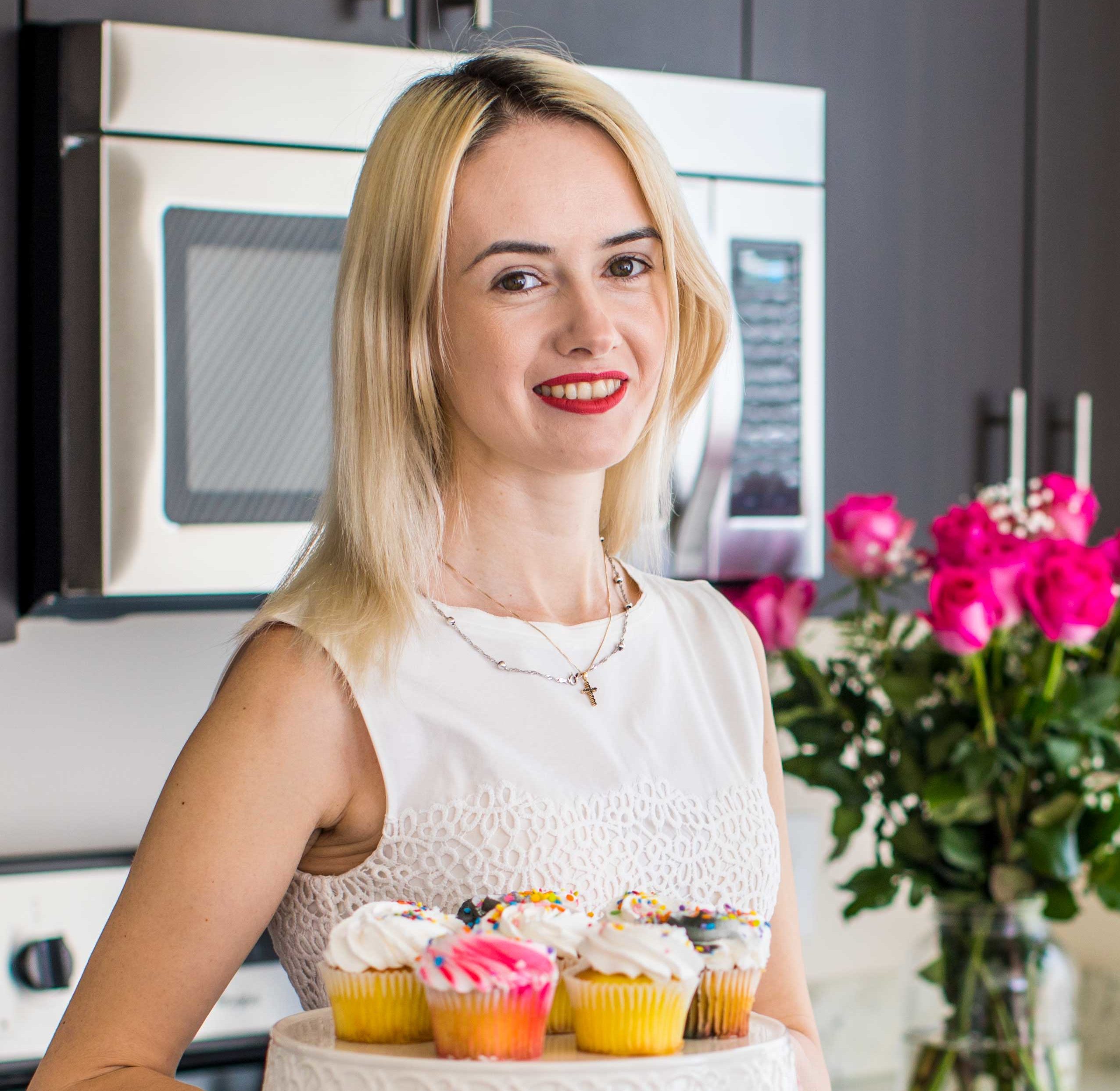 Follow us on Pinterest for more delicious recipes!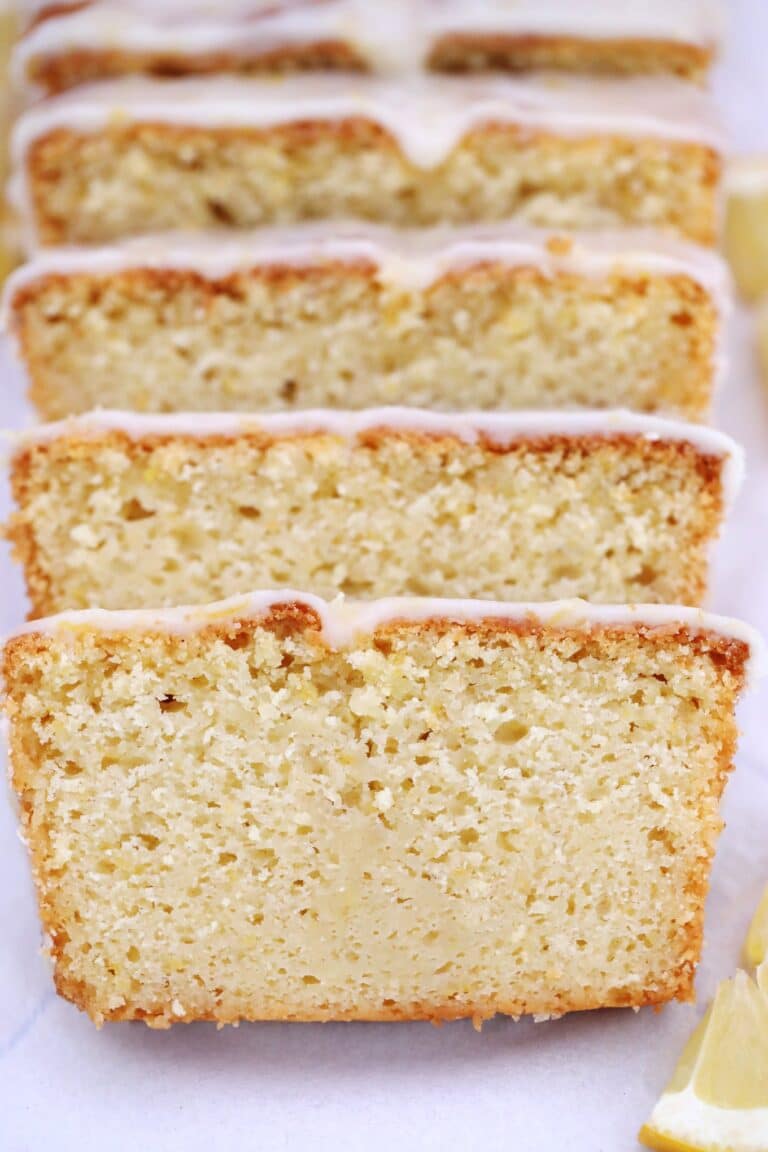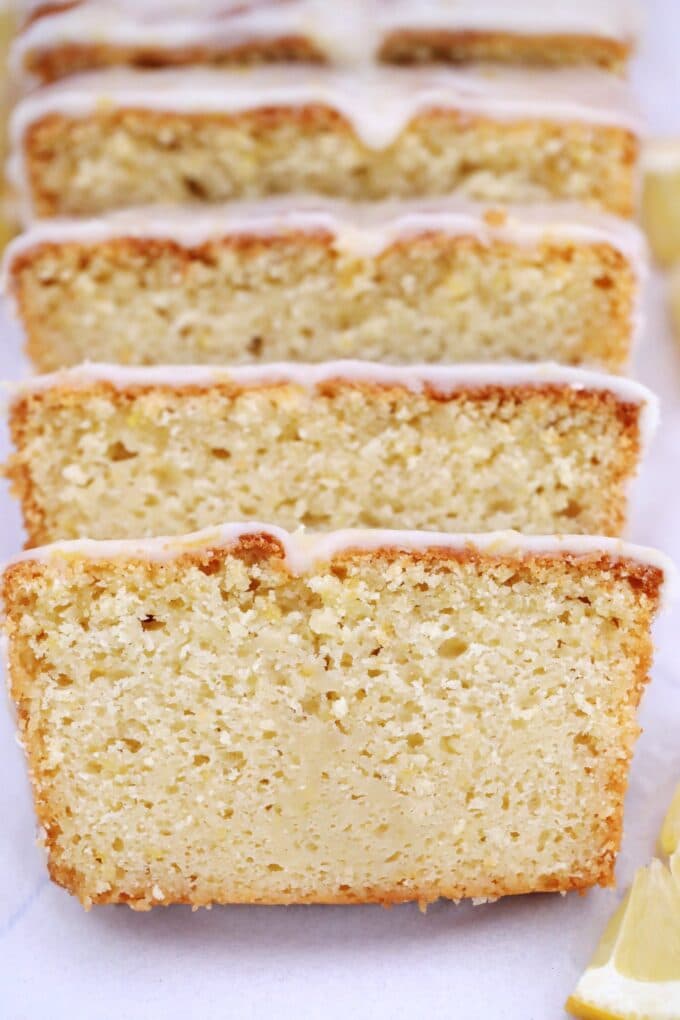 How to make Lemon Pound Cake
You will need the following ingredients:
all-purpose flour
baking powder
baking soda
salt
unsalted butter
granulated sugar
eggs
zest and juice of two lemons
sour cream, and milk
Recipe Steps:
Preheat the oven to a temperature of 350° F and line the 5×9 inch loaf pan with parchment paper. This will come handy for later. Then, spray the pan with nonstick cooking spray.
In a bowl, mix the dry ingredients together: flour, salt, baking powder, and baking soda. Set aside.
Using an electric mixer (stand or handheld), mix together sugar and butter. Once light and fluffy, add and mix in the eggs, one at a time. Then, mix in the sour cream, lemon zest, and juice.
Turn down the mixing power, add in about a third of the flour mixture and then, add half of the milk. Mix well and add in another third of the flour mixture followed by the rest of the milk. Once fully incorporated, add in the rest of the flour mixture. Once incorporated, stop mixing to avoid overmixing.
Add the resulting mix into the loaf pan and pop it in the oven for about 55 to 60 minutes until done.
Set the whole thing on the counter and let it rest for about ten minutes.
After letting it cool, lift out the parchment paper along with the cake and let it cool on a wire rack.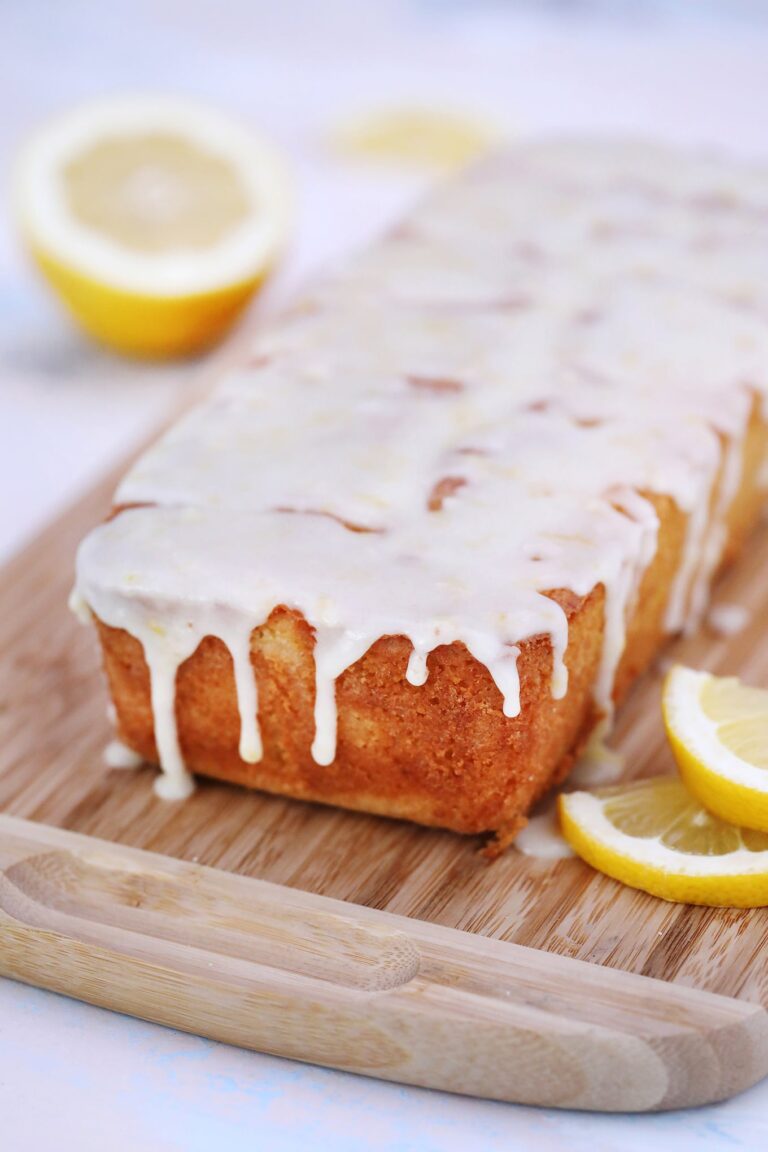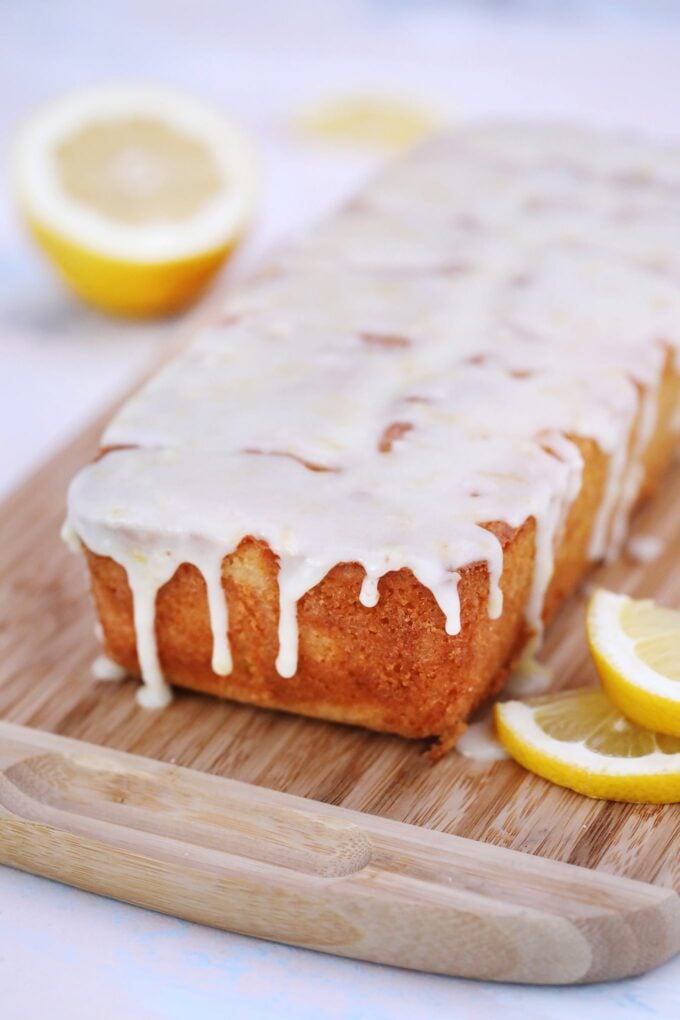 How to make the lemon glaze for pound cake?
Whisk together a cup of confectioner's sugar, two tablespoons of fresh lemon juice, and zest of one lemon. If it is too thick, add more juice until the desired consistency is reached.
How do you know when a pound cake is done?
Check for doneness by inserting a toothpick at the center and if it comes out with little to no crumbs on it, you can take the pan out of the oven.
Also, ensure to check on it after about the 50-minute mark, not to overcook it. Because many ovens are different, it is better to check one extra time than having a burned dessert.
How to make Starbucks Lemon Pound Cake?
Just follow this recipe! It is a copycat recipe for the Starbucks' Iced Lemon Loaf.
On their website, you will find the ingredients though most of them are uncommon. It stated there that they use unsalted butter and buttermilk (though we used sour cream, feel free to substitute).
For a more similar taste, add in about half a teaspoon of lemon extract.
Can you make it in advance?
You can make this in advance but do not glaze yet. You can leave it in the counter and just glaze it when ready to serve.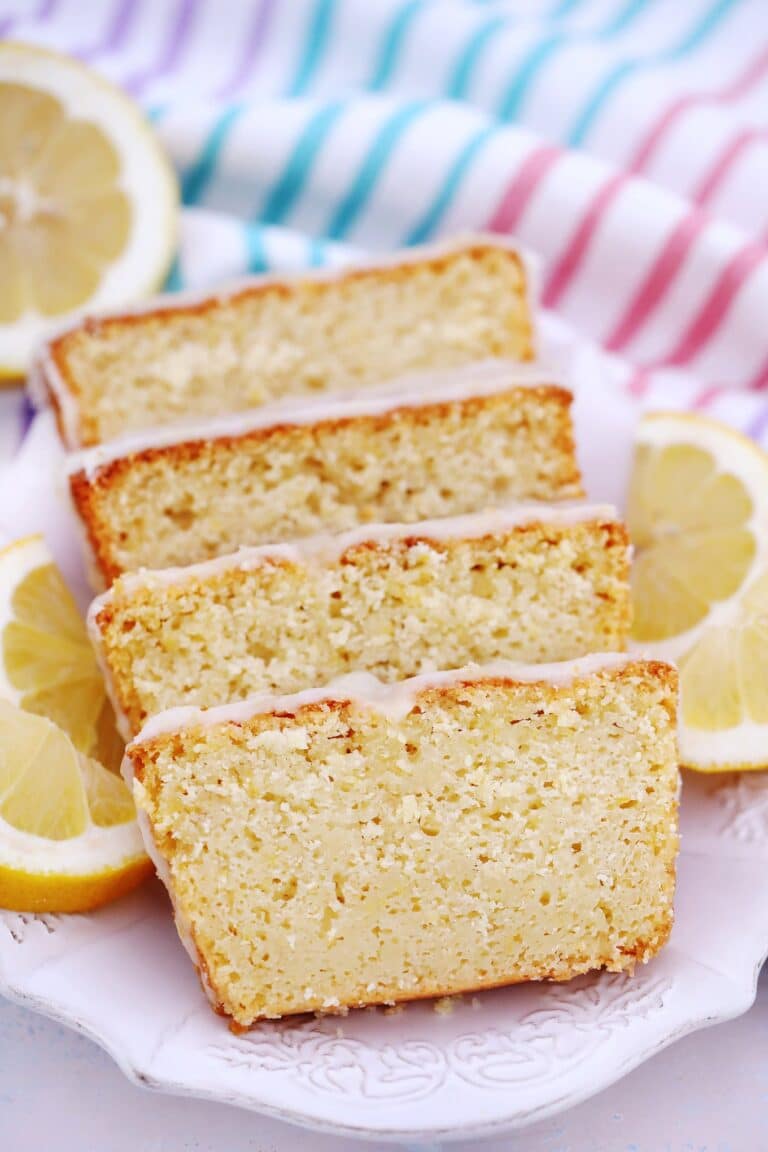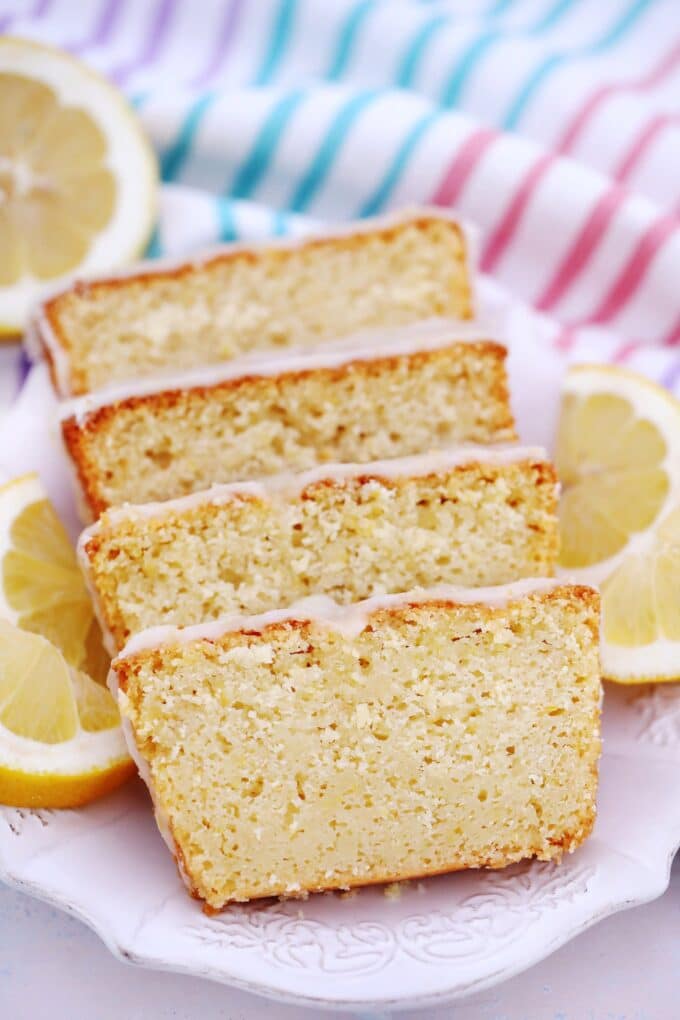 For how long it can sit out?
For the best results, we recommend wrapping it with foil. This way, it can sit on the counter for up to five days.
Recipe Tips
When buying lemons, assess the weight of each piece. It must feel heavy for its size to ensure that you will get only the juicy ones.
If your loaf is already brown at around the 45-minute mark and is still undone, cover it with aluminum foil before continuing the baking to prevent further browning.
It goes well with strawberries. Serve it with strawberry syrup or ice cream for a delightful treat!
Alto to freeze it, do so without the glaze. Once it is no longer hot, cover it tightly in cellophane, double with an aluminum foil, then, freeze for three months. To prepare, thaw first and then, glaze.
For more citrusy recipes, check out our list of favorite lemon desserts.
Save Recipe
Lemon Pound Cake Recipe
Lemon Pound Cake is the solution to your sweet tooth! A refreshing balance of tartness and sweetness, this cake is perfect for your summer parties!
Author: Catalina Castravet
Serves: 10 slices
Prep time:

15

minutes
Cook time:

55

minutes
Total time:

1

hr

10

mins
Ingredients
Lemon Pound Cake:
Lemon Glaze:
Instructions
Lemon Glaze:
Nutrition information
Calories: 451 Carbohydrates: 61 Protein: 4 Fat: 22 Saturated Fat: 13 Cholesterol: 103 Sodium: 367 Potassium: 144 Fiber: 1 Sugar: 42 Vitamin A: 745 Vitamin C: 1.2 Calcium: 83 Iron: 1.9
Save Recipe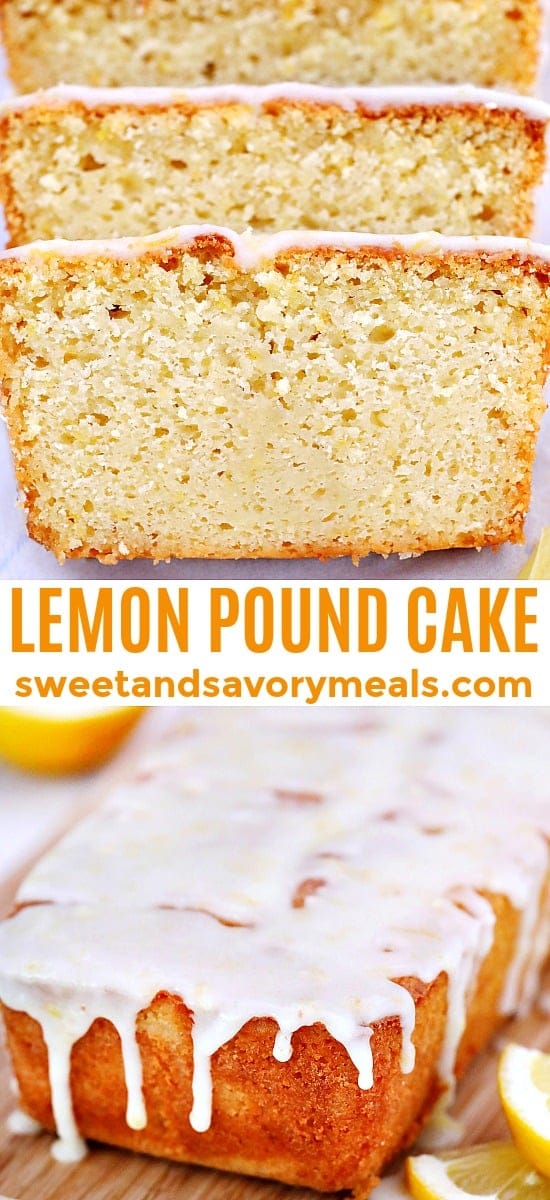 More recipes you might love
Categories: