How To Make Mascarpone Cheese Recipe [Video]
Mascarpone Cheese is your key to make dishes, especially desserts, extra creamy and indulgent! Learn how to make it right in your kitchen for a fraction of the cost!
You can use it as an ingredient in many of our recipes like the No Bake Chocolate Pie, Chocolate Matcha Cookie Cups, and Strawberry Tiramisu!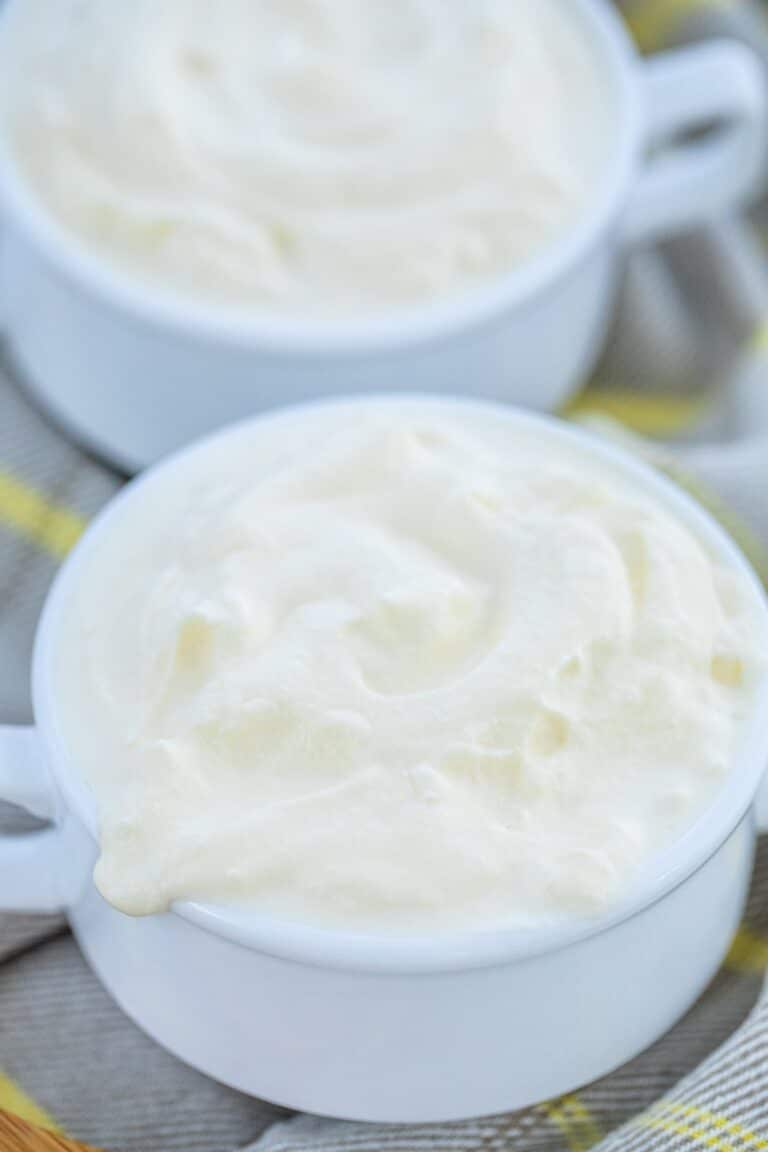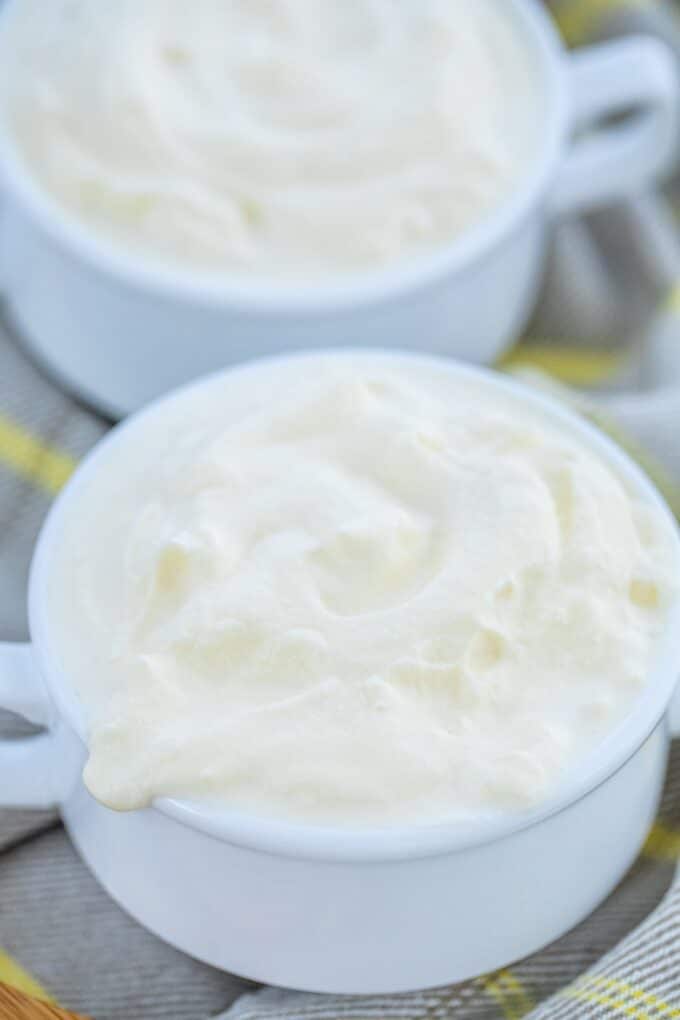 Homemade Mascarpone Cheese Recipe
Mascarpone is the Italian version of the American cream cheese. It is made from heavy cream, and thus, it contains more fat than the regular cream cheese which is made from whole milk. This makes it creamier overall.
It is versatile and can be used in main dishes, too, not just desserts. But whether you are aware or not, you have probably had tasted this before when you ate your favorite Tiramisu! Tiramisu is a popular Italian dessert that has this as a main ingredient for the filling. With that said, it can be used in fillings, frostings, salads, and even in spreads.
It is quite hard to come across in grocery stores. And when you do, it can bore a hole in your pocket. That's why I am sharing this recipe with you! Now, you will never have to scour stores after stores just to find this unique ingredient!
What is mascarpone cheese?
It is a smooth and slightly sweet Italian cheese that is made from whole heavy cream added with an acid. It has a slightly buttery texture which makes it unique. This can be attributed to the high level of fat that it has.
What is mascarpone cream?
It is the creamy frosting layer that tiramisu has. Read this Strawberry Tiramisu recipe to learn how to make one using this homemade cheese.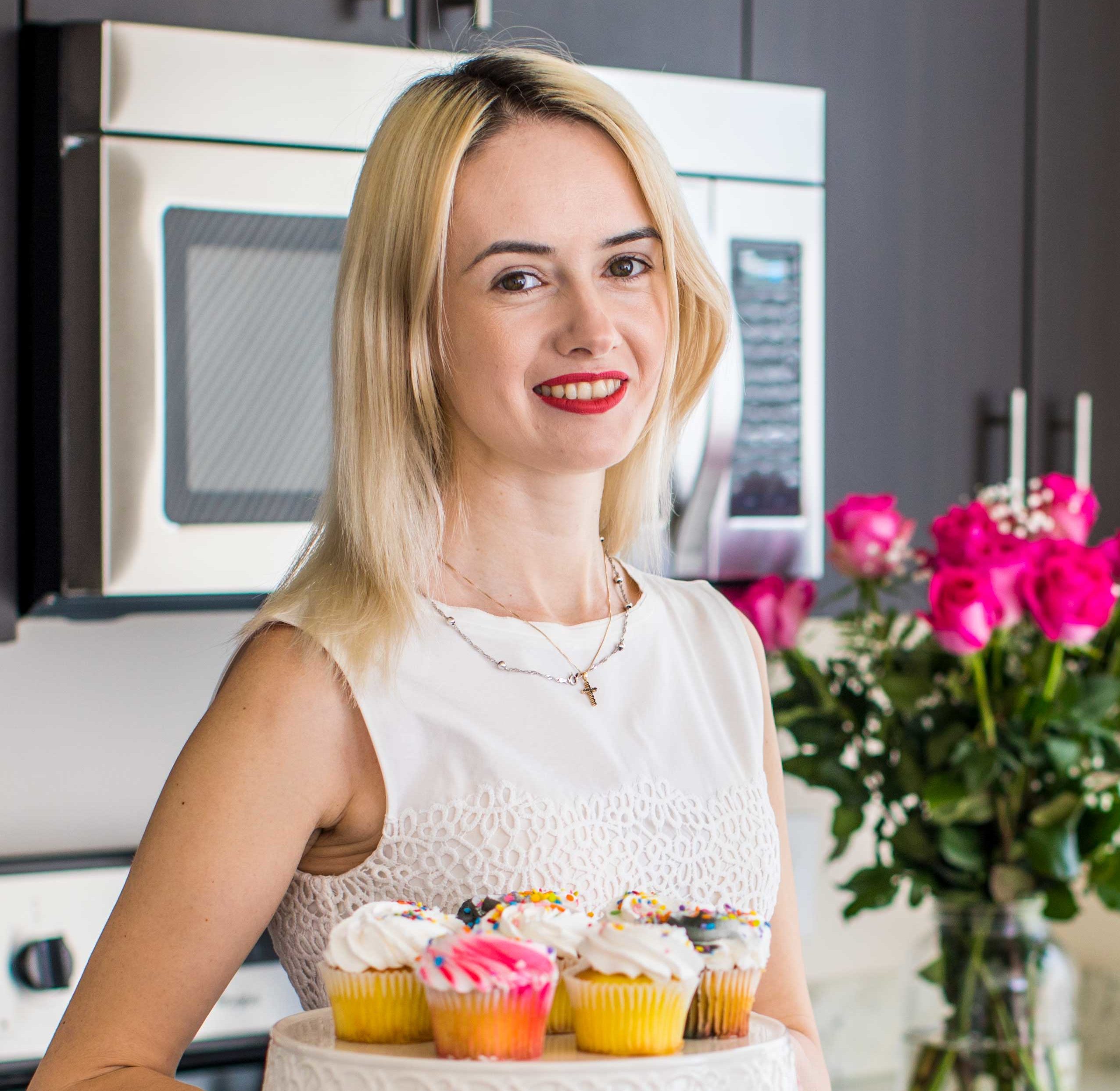 Follow us on Pinterest for more delicious recipes!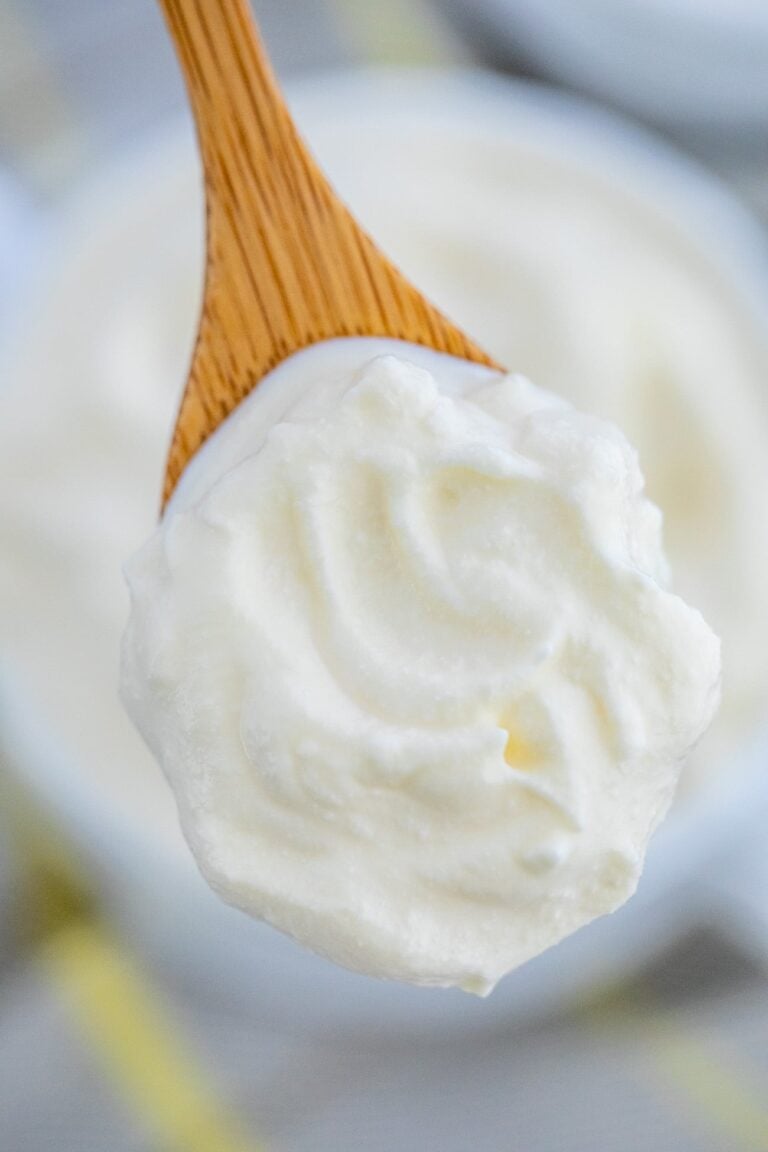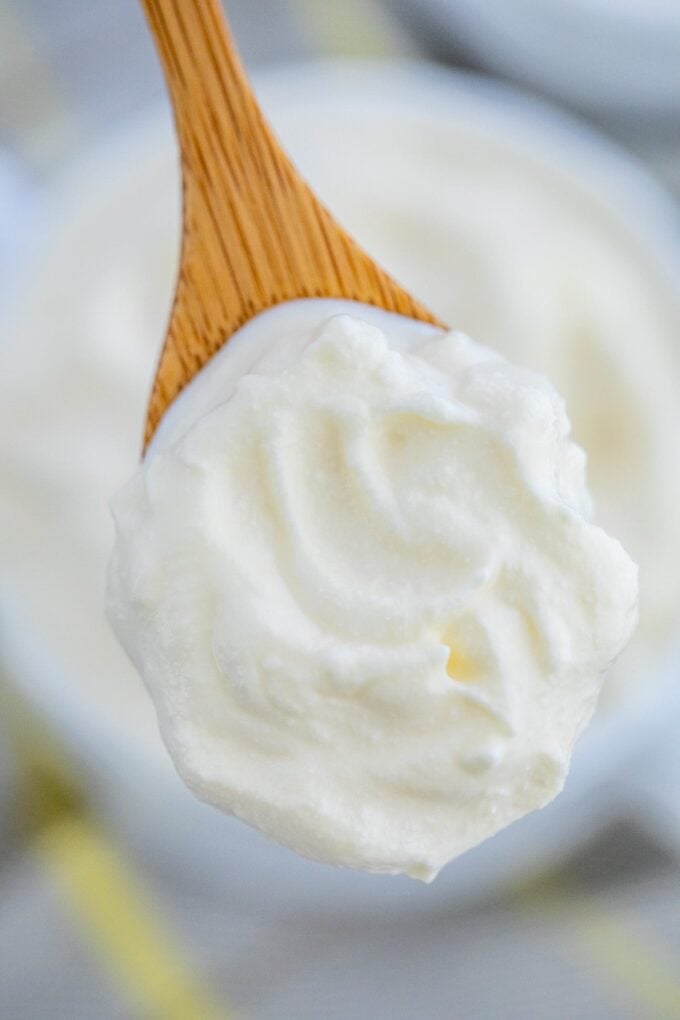 How to make homemade mascarpone:
You will only need two ingredients: whole cream and a small amount of lemon juice. Yes, you read that right, just those two! But this process requires some time and a handy candy thermometer. Let me show you how. Also, feel free to watch the recipe video attached above.
Heat the cream: Stir it continuously over medium heat until the temperature reads 185 degrees.
Cool it down: Remove it from heat until the temperature reads 140 degrees.
Bring it up again: Put it back on the stove to again reach 185 degrees. Continue stirring then, add in the lemon juice. Lower the heat and maintain it at 185 degrees.
Cool it down again: Remove it from heat and let it cool down to 140 degrees.
Put on the glass bowl: Transfer the mixture, cover with the lid and tea towel, then, let it sit for three hours.
Filter: In a bowl, put a strainer and a layer of a cotton tea towel. Pour in the mixture, cover, and refrigerate for 24 hours. Afterward, you will be able to see about 1 1/2 cup of the product on the towel.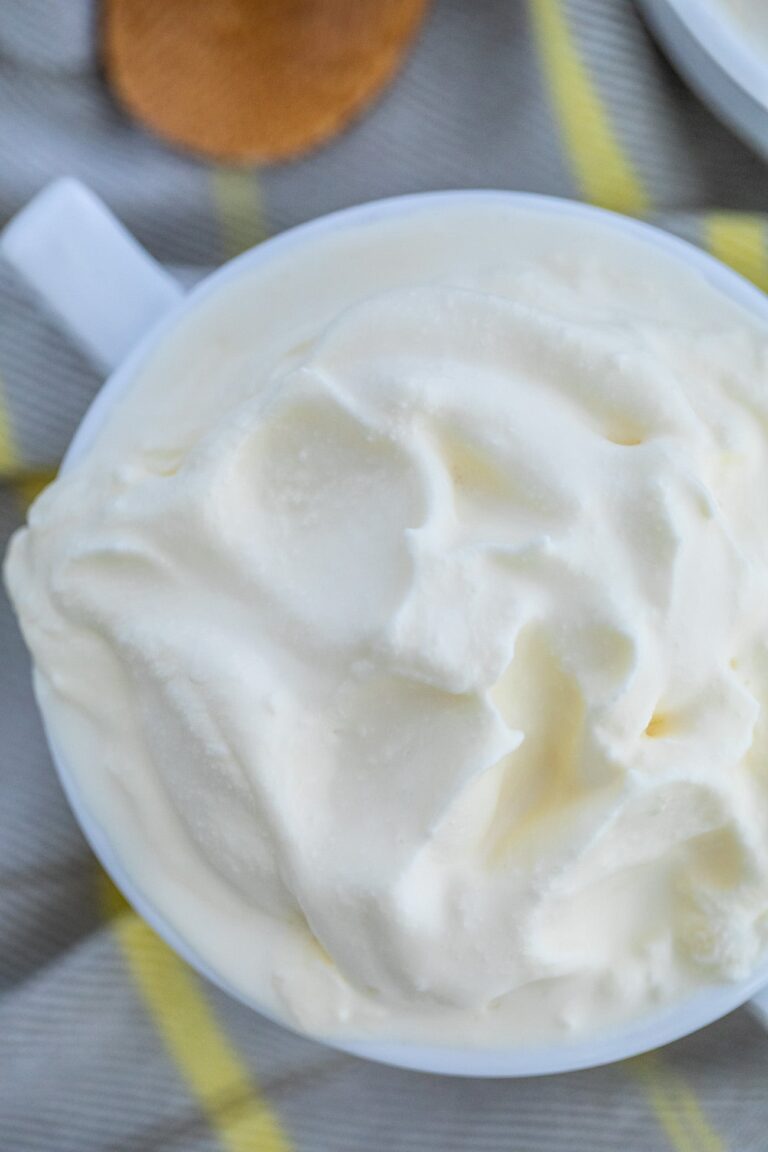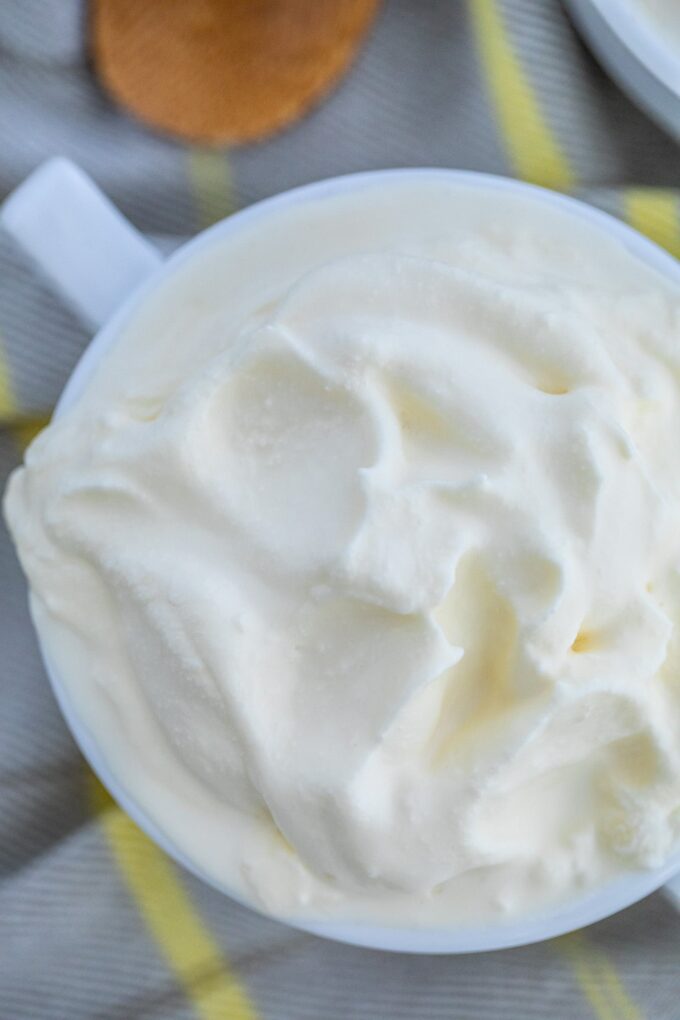 Can you use mascarpone instead of cream cheese?
Yes, you can but this greatly depends on what you are after. If you are after its texture, you can do so but if you are after the tanginess, you may opt not to substitute since it is slightly sweeter not tangy.
Although, both are highly similar that it may not entirely affect the taste if used alternately in some dishes.
Homemade Mascarpone Storage Recommendations:
It is better left in the refrigerator and not to be frozen. Freezing it can ruin the texture but that does not mean that you cannot. You can still freeze it but when you thaw it, whisk it well until smooth.
This homemade version can last for up to 3 to 4 days in the refrigerator. If frozen, it can last for up to a month.
Recipe Tips
When shopping for the cream, avoid the ultra-pasteurized one or it will not curdle no matter how much you stir.
If you do not have cotton tea cloth, a coffee filter will work just fine to line the strainer.
Instead of lemon juice, you can also use vinegar or tartaric acid.
Save Recipe
Homemade Mascarpone Cheese
Mascarpone is your key to make dishes, especially desserts, extra creamy and indulgent! Learn how to make it right in your kitchen for a fraction of the cost!
Author: Catalina Castravet
Serves: 2 cups
Prep time:

30

minutes
Cook time:

15

minutes
Total time:

45

mins
Nutrition information
Calories: 783 Carbohydrates: 7 Protein: 5 Fat: 84 Saturated Fat: 52 Cholesterol: 311 Sodium: 86 Potassium: 170 Sugar: 1 Vitamin A: 3334 Vitamin C: 3 Calcium: 147
Save Recipe
More recipes you might love
Categories: