Sweet Potato Bread Recipe
Sweet Potato Bread with Cinnamon Glaze is moist and flavorful, just perfect for the holidays! This recipe is so good, that you will end up with the most delicious and comforting bread on your Thanksgiving tables!
The holiday menu will not be complete without this dish! Make this pastry along with our other holiday favorites like the Cranberry Relish, Brown Sugar Roasted Carrots, and Green Bean Casserole!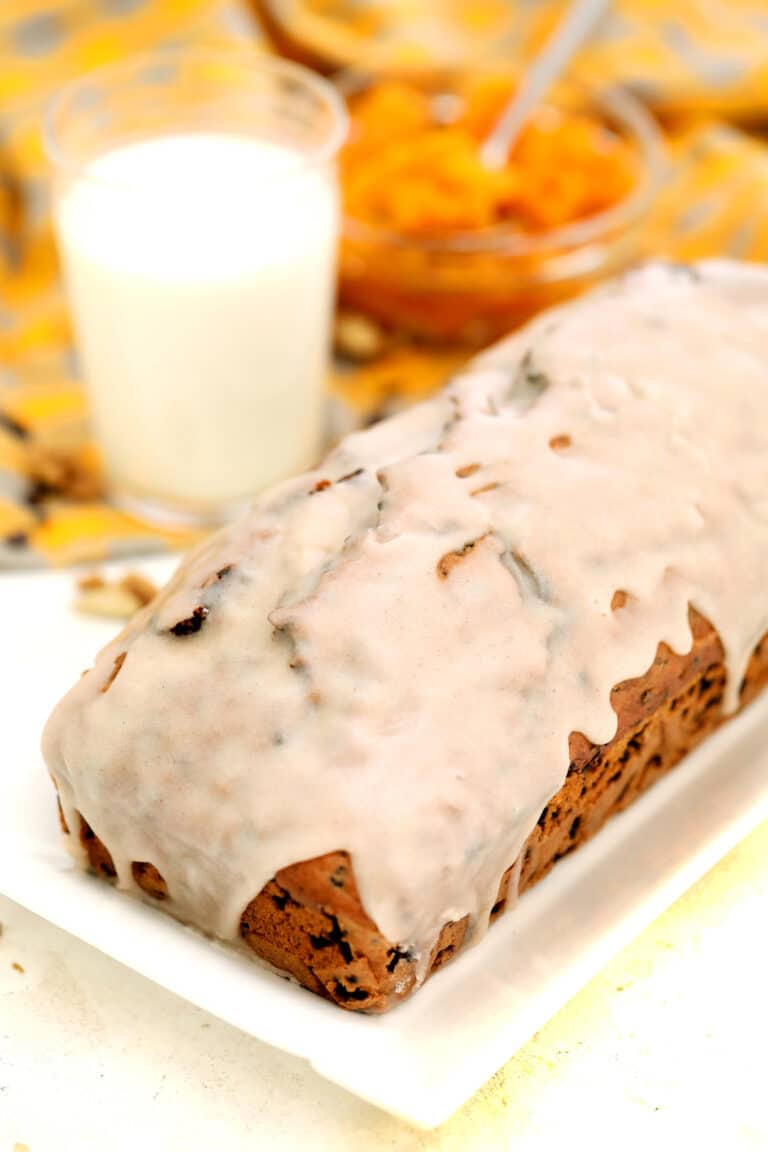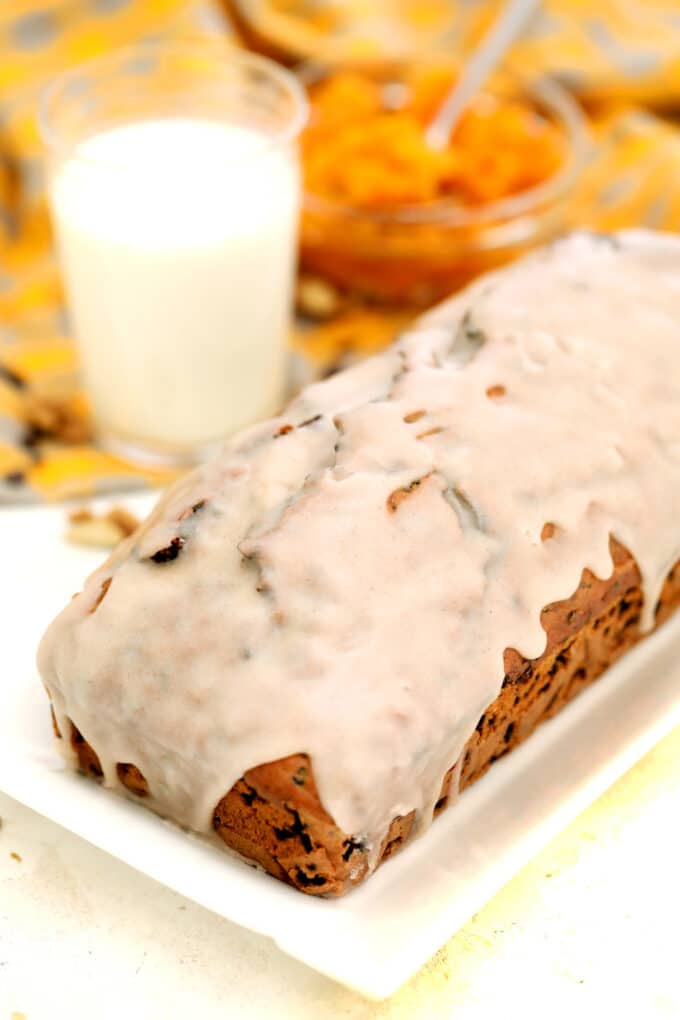 Cinnamon Sweet Potato Bread
This Sweet Potato Bread tastes almost like a cake! It is dense, but at the same time soft and moist. This is one of our favorite desserts to bake for Thanksgiving or the Christmas holidays since the whole kitchen smells amazing! You can taste the woody and rich autumn flavors in this pastry with the spuds in it!
This recipe uses sweet potato puree which makes the loaf extra moist. Yes, the puree version is not just baby food as it famously being served as. Or, if you do have some leftovers of your puree, this recipe is a good way to reinvent it.
In addition, this dish is extremely easy to prepare since you do not need yeast to make the loaf rise. Just follow the instructions given and you are all set for a nice pastry!
What does Sweet Potato Bread taste like?
It is flavorful with all the spices that are incorporated in the batter. The combination of nutmeg, cloves, and ginger enhances the flavor of the vegetable.
And it is never dull and boring with all the walnuts and chocolate chunks in each bite! Topped with the cinnamon glaze, this bread has a rich earthy flavor that is perfect for autumn, and especially for the Thanksgiving season!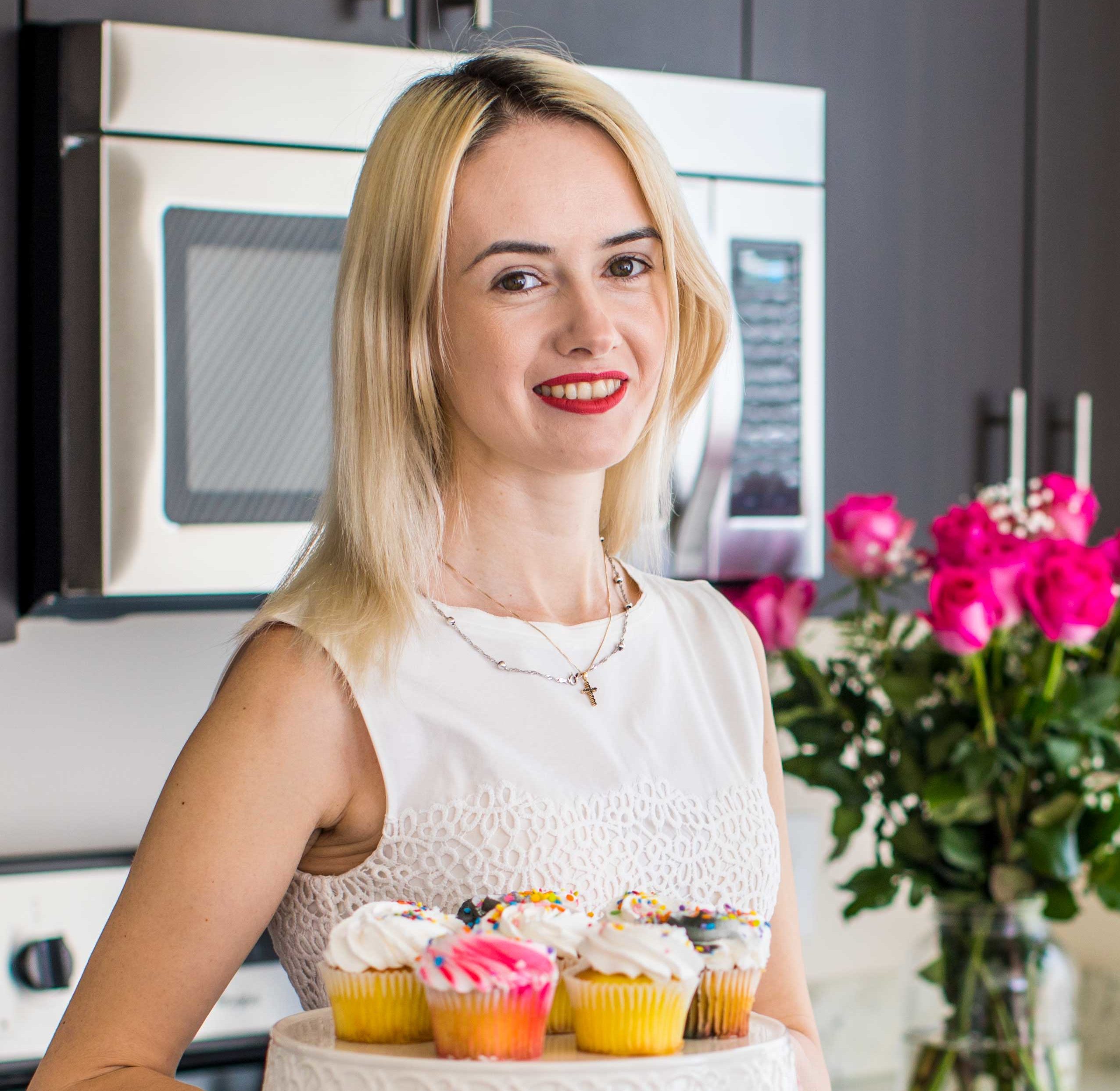 Follow us on Pinterest for more delicious recipes!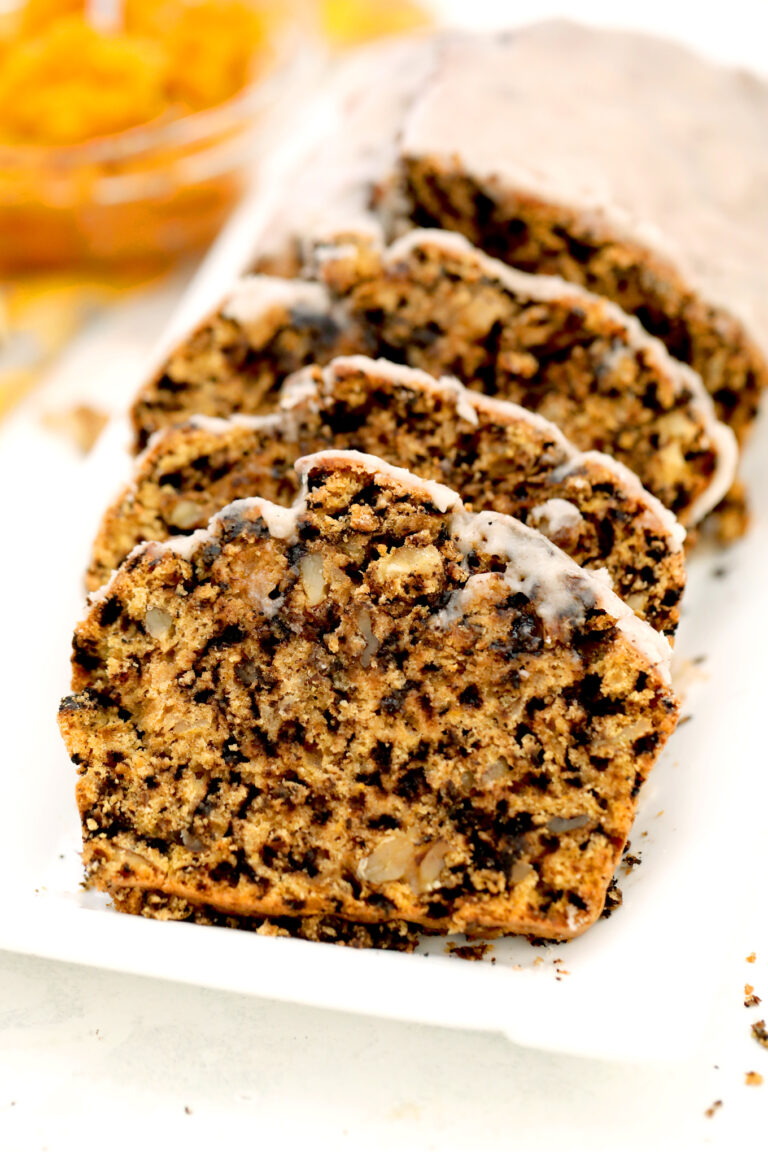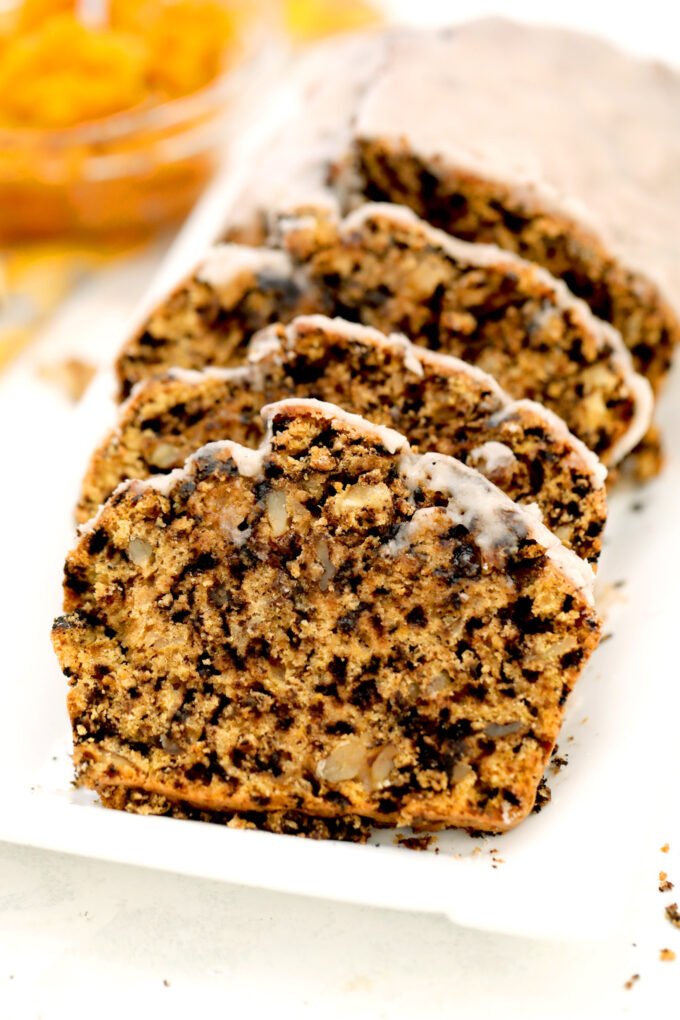 How do you make sweet potato bread?
Prepare for baking: Preheat the oven to 350 degrees F. Grease the loaf pan and sprinkle some flour in it, too.
Make the batter: In a bowl, whisk together the wet ingredients and sugar. In another bowl, mix the dry ingredients including the spices. Then, slowly pour the flour mixture into the bowl with wet ingredients. Mix everything. Then, add in the walnuts and chocolate.
Bake: Put the batter into the loaf pan and bake for about 50 to 60 minutes. Check for doneness by inserting a toothpick at the center. If it is clean when you take it out, then, you may take the loaf pan out of the oven.
Cool: Set the loaf pan aside. Let it cool for up to 20 minutes before you remove the bread from the pan.
Top with glaze and serve: To make the glaze, mix the glaze ingredients until smooth and thick enough. Once the bread has completely cooled, then, you can glaze it. Slice, then, serve!
What is the difference between homemade sweet potato puree and canned puree?
One main difference is that the canned ones are not so easy to find. And even if you do find them, online or not, they cost a fortune as compared to the real thing.
The good thing is that most canned ones use organic spuds. Organic or not, you could see a lot of the vegetable in the market which is a plus point for the homemade puree version. Also, what is good with anything homemade is that you get to alter the taste by adding or subtracting ingredients depending on your needs.
If you wish to make your homemade puree, then, follow the steps given in this Instant Pot recipe.
Recipe Variations:
You can make this exact recipe using pureed pumpkin. Also, you can add raisins or dates as add-ons.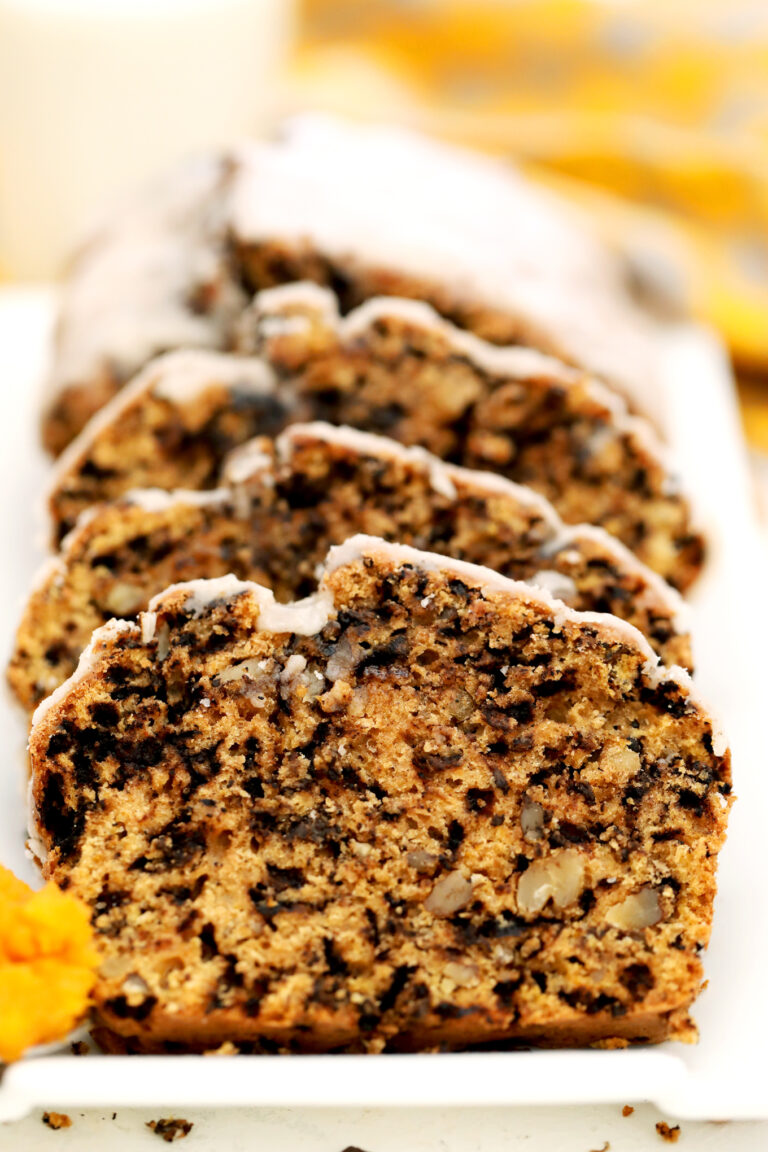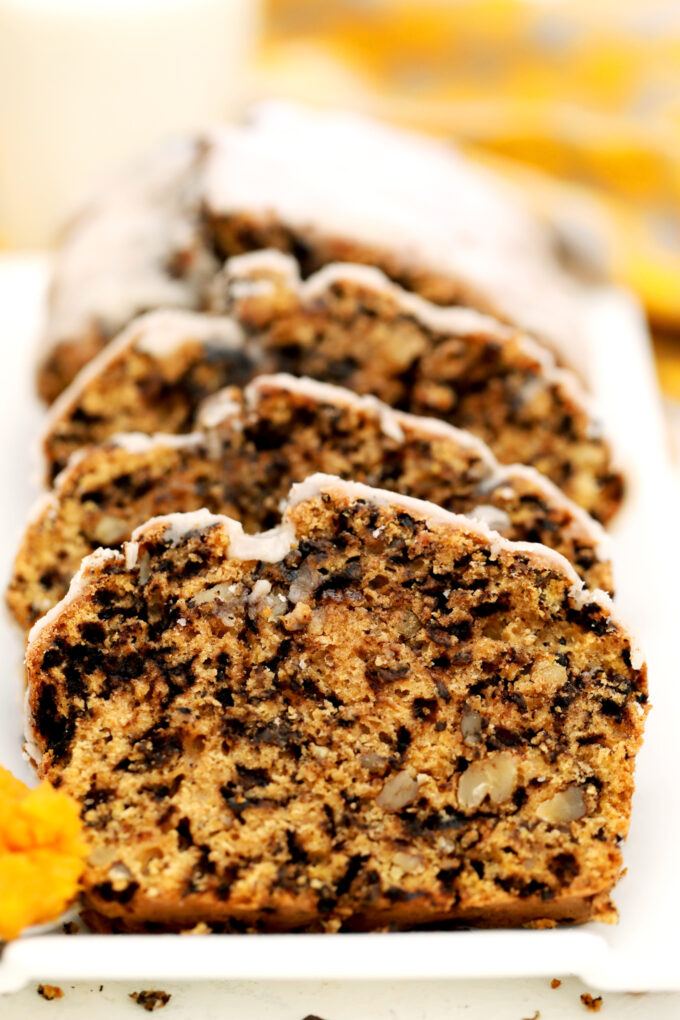 How to Store Sweet Potato Bread?
Room Temperature: It will stay good for up to 4 days at room temperature, properly stored in an airtight container.
Freeze: To freeze it, wrapped in plastic and placed in freezer bags, for up to 3 months. Simply thaw before slicing.
More delicious bread recipes:
Recipe Tips
If you have extra puree, feel free to use it in this Pumpkin Pound Cake recipe.
Do not overmix the batter because it can result in tough bread.
Feel free to leave out some of the spices or add another that suits your taste.
Save Recipe
Sweet Potato Bread
Sweet Potato Bread with Cinnamon Glaze is moist and flavorful, just perfect for the holidays!
Author: Catalina Castravet
Serves: 10 slices
Prep time:

15

minutes
Cook time:

55

minutes
Total time:

1

hr

10

mins
Ingredients
Cinnamon Glaze:
Nutrition information
Calories: 449 Carbohydrates: 68 Protein: 6 Fat: 18 Saturated Fat: 5 Cholesterol: 35 Sodium: 151 Potassium: 471 Fiber: 4 Sugar: 41 Vitamin A: 5496 Vitamin C: 5 Calcium: 136 Iron: 3
Save Recipe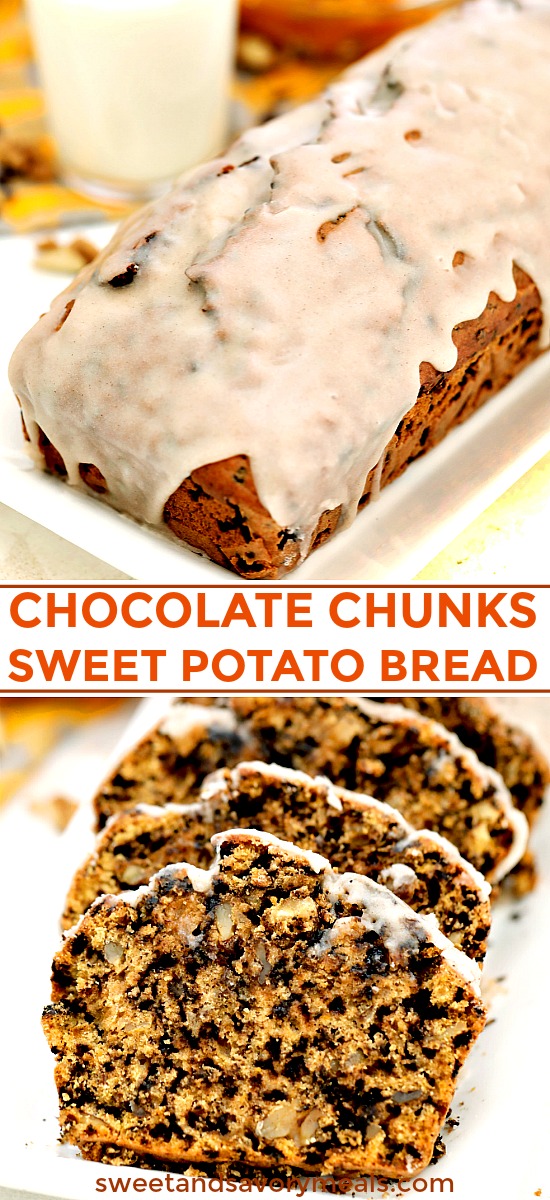 More recipes you might love
Categories: