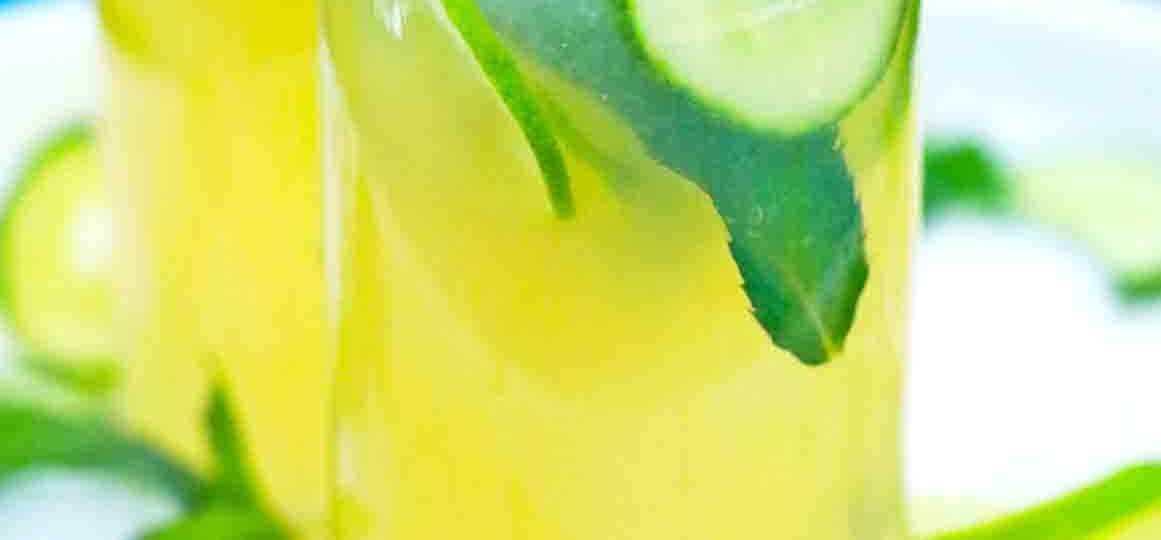 Pineapple Lemonade Recipe
Pineapple Lemonade is the perfect summer drink for those who love lemons and other fruits like lime, pineapples, and coconut. This delicious and fun drink mixes all these juices and some mint leaves for a refreshing beverage with little to no prep time.
Serve a glass of this pineapple lemonade with a slice of our delicious Pineapple Bread made with crushed pineapples and lime zest. This fruity drink also goes great with this healthy Air Fryer Falafel made with cucumber and hummus.
Our pineapple lemonade recipe blends the best summer flavors together to make a delicious cup of pineapple lemonade that even the pickiest kids will enjoy. Whether you are having a party or just want a new flavor in your lemonade, this is one of those recipes that are simple as well as inexpensive.
If you are looking for more drink recipes, try our boozy watermelon lemonade with rum, pineapple, and lime juices, or this coconut mojitos recipe flavored with lime juice and brown sugar. For a non-alcoholic delight, our sparkling strawberry lemonade recipe is amazing.
Another great way to get your vitamin C is with this tangy Cranberry Sauce you can pour on just about anything.
Ingredients needed:
These are the simple ingredients for this pineapple lemonade recipe. Scroll down to our recipe card for complete instructions and exact measurements.
White, granulated sugar
Brown sugar: Light or dark will both work.
Lemon juice: Fresh lemon juice is best but prepared lemonade will do.
Lime juice: Fresh lime juice works best for this drink.
Pineapple juice
Coconut juice
Sprite or club soda: Or any kind of lemon-lime soda.
English cucumber: Sliced.
Lime slices
Mint leaves
How to make pineapple lemonade recipe?
Make the simple syrup: To make simple syrup, mix both sugars and one cup of water with just a few mint sprigs. Heat in a medium saucepan over medium heat for several minutes until it is dissolved.

Whisk the pineapple lemonade: After the syrup has cooled, use a large pitcher to mix the lemon, lime, coconut, and pineapple juice with five cups of cold water. Whisk until thoroughly combined.

Add the rest: Then, add the cucumber, lime slices, and mint leaves, stirring completely.
Chill and serve: Last, let chill in the fridge and serve over ice.
How to make fast and easy pineapple lemonade with five ingredients
Make lemonade: First, prepare lemonade from Country time or some other good mix.

Add the juices: Then, add store-bought lime, coconut, and pineapple juice.

Add the soda: Pour in a can of Sprite or another lemon-lime soda. Stir and serve over ice.
Recipe variations:
Extra tart: For extra tart or sour pineapple lemonade, add an extra shot of both lime and lemon juices.
More fruitiness: Feel free to add other juices your family loves like strawberry, orange, or raspberry.

Make a slushy: This refreshing drink is even more refreshing if you blend it with ice to make a pineapple lemonade slushy.

Give it a zing: Stir in a shot of mint extract for extra zing.

Add some veggies: Don't be afraid to add some veggies to your drink like shredded carrots or avocado slices.

Summer berries: Add a handful of summer berries like blueberries, raspberries, or strawberries before serving.
How to serve:
Our sweet and simple pineapple lemonade recipe is easy and fast, giving you a delicious drink whether it is a party drink or just a hot day. It is great for birthday parties, baby showers, or whatever your next party may be. If you love lemon, this is the perfect drink to cool you off in summer at the pool or in your own backyard.
Chop pineapples and add fresh pineapple chunks to each glass before pouring for a fun twist.
Make extra and use it as a marinade for your next pork or chicken recipe like our garlic lime pork tenderloin.
Pour over flavored ice cubes made with fruit juice for extra flavor.

Use your leftovers to add in another recipe like this scrumptious blueberry zucchini poke cake.
You can also add a shot of alcohol for a boozy pineapple lemonade drink.

This is the perfect drink to serve with pineapple pork chops or any other type of main entree.
Frequently asked questions
What can I use instead of pineapple juice?
If you cannot find any pineapple juice at the store, you can always try to find fresh pineapple and puree them. However, if it is just that you do not like the flavor, try grapefruit, passion fruit, pomegranate, or papaya instead.
Can I use prepared lemonade for this instead of juice?
Yes, you can use prepared lemonade but make sure you use one of the good ones. Some of the cheaper brands do not have enough flavor to make this drink taste good. Country Time is a good choice. Also, do not add any water if you use the prepared stuff.
Can this be used as a detox drink?
This is actually a detox tonic recipe as well as a refreshing beverage. It is packed full of digestive enzymes that will help boost your system, anti-inflammatories for reducing bloat, and citrus is a natural liver cleanser. The mint will also help your sour stomach as well.
What are the nutrition facts for this homemade lemonade recipe?
As a mom, checking the nutrition, calories, and vitamins is always a good idea when serving anything, especially to the family and kids. This recipe has zero fat, no sodium, less than 100 calories, six grams of fiber, and it is a good source of vitamin C, vitamin A, protein, and calcium.
Because this recipe uses sugars and soft drinks, there is quite a bit in each serving. But you can fix this by using sweetener substitutes like Splenda and sugar-free soda for fewer calories in your recipe.
How to store leftovers:
Store: This homemade pineapple lemonade can be stored in the refrigerator for up to five days. Keep it in a covered pitcher or airtight container to make sure it does not absorb any odors.

Freeze: You can also freeze your pineapple lemonade in popsicle molds, ice cube trays, or freezer bags for up to three months.

Thaw: You do not have to thaw this overnight. In fact, this pineapple lemonade recipe makes perfect popsicles, flavored ice, or slushies.
More drinks:
Homemade lemonade making tips:
For easier mixing, use your blender or food processor instead of a whisk.

You can turn this summer mix into cocktails by adding vodka or your favorite alcoholic beverage.

If you are not a fan of mint, leave out the mint leaves.

This drink goes great with any dishes you cook like apple pie, a thick juicy steak, or sweet zucchini banana bread.

This is a fun drink to make with the kids at their next party. Let them do all the work while you supervise.

Use leftovers to make popsicles for the kids and for yourself.
Deliciousness to your inbox
Enjoy weekly hand picked recipes and recommendations