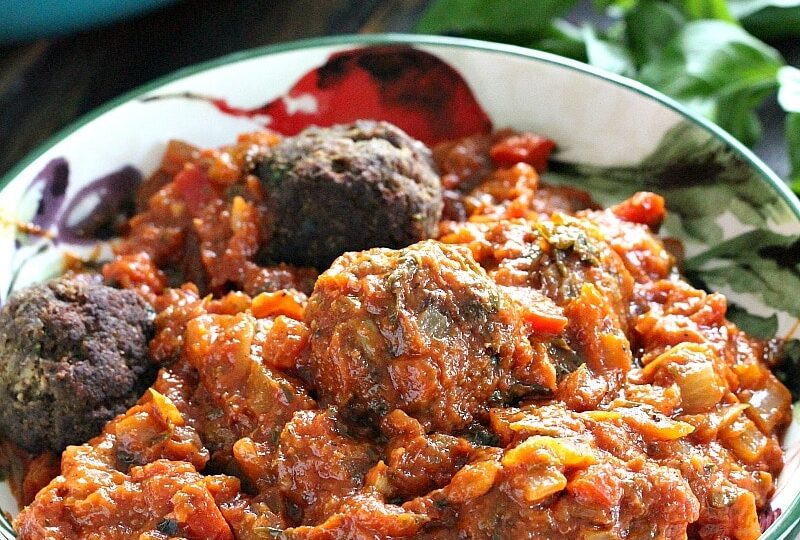 Maggiano's Meatballs Recipe – Copycat
Maggiano's Meatballs recipe is the perfect restaurant style meatballs in the comfort of your home. Serve with marinara sauce and spaghetti.
We love making a good quality restaurant meals in our kitchen, like our popular Chicken Spinach Lasagna, Instant Pot Tuscan Chicken Pasta and Instant Pot Chicken Cacciatore.
Maggiano's Meatballs
Maggiano's Meatballs are my favorite item on the menu at Maggiano's Little Italy. They are always flavorful and filling, served with tangy marinara sauce over delicious spaghetti, its comfort food at its best. Since I love the Maggiano's Meatballs so much, but the closest restaurant is a good 40 minutes drive, I decided to try my best and make a homemade version. I must say that I was pleased with how good they tasted.
These Maggiano's Meatballs were a breeze to make and are now a staple in our home. I went ahead and tried my hand at Maggiano's Marinara Sauce, that turned out absolutely fabulous. So perfect, tangy, full of flavor and texture from the veggies. I must make a huge batch and just always have it on hand in the fridge.
Can you freeze the Meatballs?
Yes, the Meatballs freeze well. Layer them into an aluminum foil pan, after that wrap it tightly with plastic wrap, and then wrap it in aluminum foil and freeze for up to 3 month. To reheat add additional sauce on top and place in the oven at 350F for about 20-30 minutes or until hot.