Chocolate French Toast Casserole
Chocolate French Toast Casserole made with challah bread and soaked in a chocolate mixture overnight, are fluffy and homemade. This is the easiest and most delicious breakfast you can make!
I love making great breakfasts that can feed a crowd including Pumpkin Cheesecake Pancakes, Chocolate Blueberry French Toast, and Chocolate Banana Bread.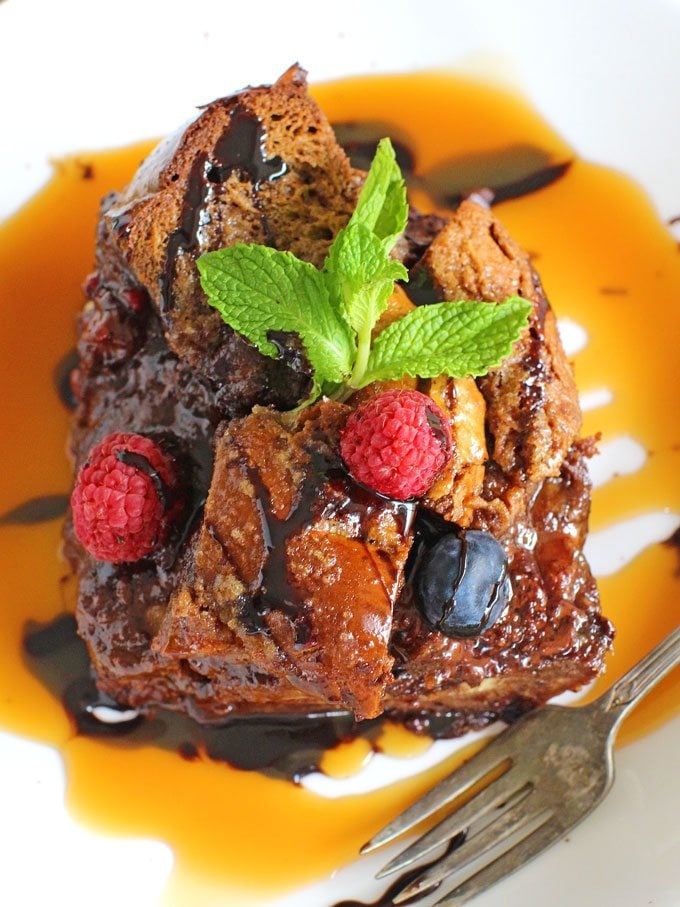 Chocolate French Toast Casserole
Chocolate French Toast Casserole is hands down one of my top favorite breakfast dishes. This casserole is so incredibly easy to make, and it tastes better than at a fancy and expensive restaurant. Crusty Challah bread is soaked overnight in a sweet chocolate mixture.
After that, it is baked to golden perfection and served with maple syrup and fresh fruits. This chocolaty French Toast Casserole loaded with chocolate chips and topped with a drizzle of chocolate sauce is an indulgent and happy way to start your day.
Why You'll Love This Chocolate French Toast Casserole:
First, it is rich and chocolaty this is a show stopper dessert.
Very easy to make, bread is soaked overnight and baked in the morning.
Also, easy to find ingredients and minimum prep work and dishes to clean.
Perfect for brunch parties and for bigger crowds.
In addition, easy to transport if you have to take it to a brunch party.
A hit with kids and adults!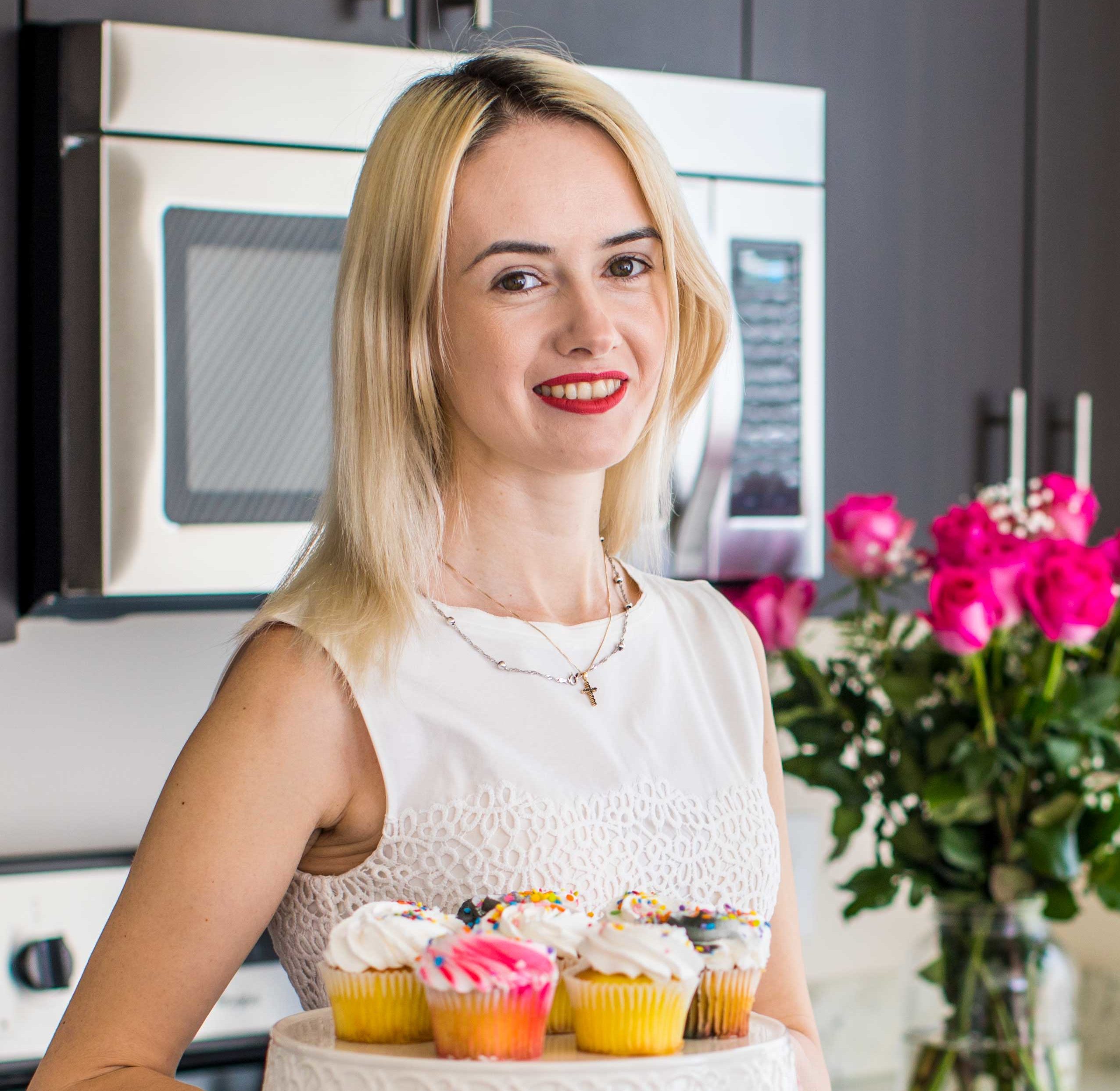 Follow us on Pinterest for more delicious recipes!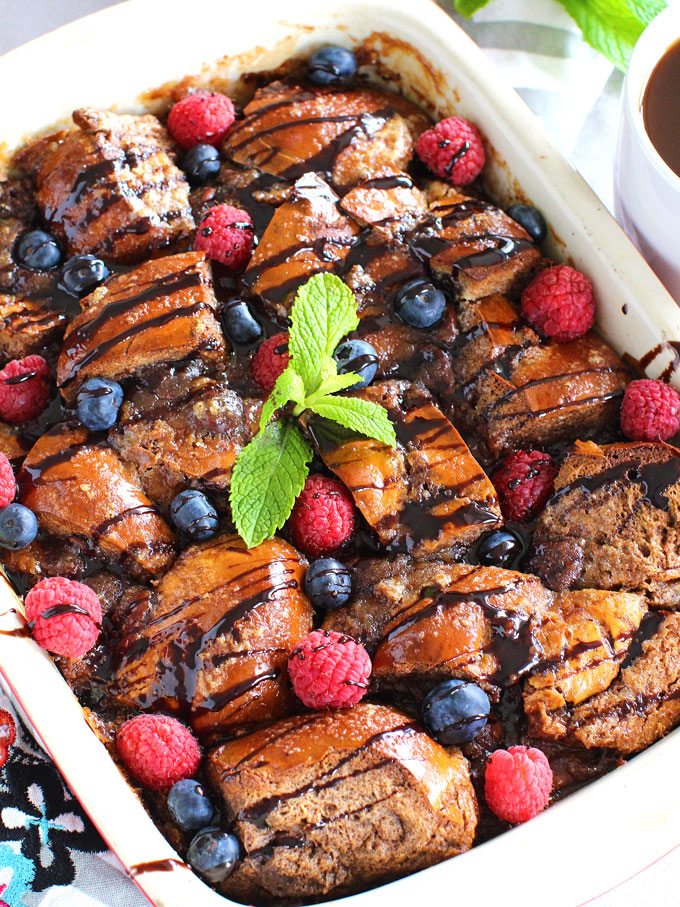 Chocolate French Toast Casserole Recipe Tips
Start with stale bread, best French toast recipes are made with bread that is not very fresh. Also, if the bread is freshly baked it will get soggy very quickly and also it's more prone to crumble and break. The bread that has been baked 3-4 days ago gives you the best results in this recipe.
Also, use Challah bread, because it is a sweet egg-based bread, and is topped with a shiny, golden brown braid, which is perfect for this dish. The bread's texture is denser, and it gets to absorb more of the chocolate mixture, which will make this casserole amazing.
Since the Challah bread is thicker and denser, make sure it absorbs enough chocolate mixture. After soaking the bread into the mixture, I like to put over the bread any remaining chocolate mixture.
In addition, use larger chocolate chips, as they don't fully melt when baked and are amazing when you bite into them!
Cut the bread into thick, large pieces, it will prevent the bread from getting too soggy and breaking into small, wet pieces.
Bake the casserole to golden perfection and keep an eye not to burn it.
What to serve with Chocolate French Toast Casserole:
This is a perfect dish on its own. We like enjoying it as it is for breakfast with a cup of tea or coffee. However, you can also pair it with eggs, some bacon, or simply with some freshly squeezed orange juice.
Can you freeze this Chocolate French Toast Casserole?
Absolutely! Cool the French Toast Casserole completely and fully wrap it in plastic wrap, tightly. After that wrap in aluminum foil. Freeze for up to 2-3 months.
How do you reheat Chocolate French Toast Casserole?
Remove plastic wrap, but cover with foil and then reheat in the oven at 350 degrees for about 15-20 minutes or until warmed through.
Save Recipe
Chocolate French Toast Casserole
Author: Catalina Castravet
Serves: 10 servings
Prep time:

15

minutes
Cook time:

30

minutes
Total time:

45

mins
Notes:
*Just the contents of the packets or k-cups, not the drink!
Calories: 280 Carbohydrates: 30 Protein: 7 Fat: 16 Saturated Fat: 9 Cholesterol: 164 Sodium: 221 Potassium: 278 Fiber: 3 Sugar: 21 Vitamin A: 560 Vitamin C: 0.2 Calcium: 88 Iron: 2.4
Save Recipe
More recipes you might love