Best Cheeseburger Soup [VIDEO]
Cheeseburger Soup is an incredibly creamy, flavorful, and perfect comfort dish. It is easily one of the tastiest homemade soups we have made and has always been a huge hit. With colder weather on the calendar, this meal is always a good idea to have.
We love making rich and creamy soups, and this homemade version is a true keeper. It has all the flavors of a delicious cheeseburger. The only difference is that you have to use a spoon to indulge! Our other favorites are Slow Cooker Clam Chowder, Homemade Chicken Noodle Soup, and Taco Soup.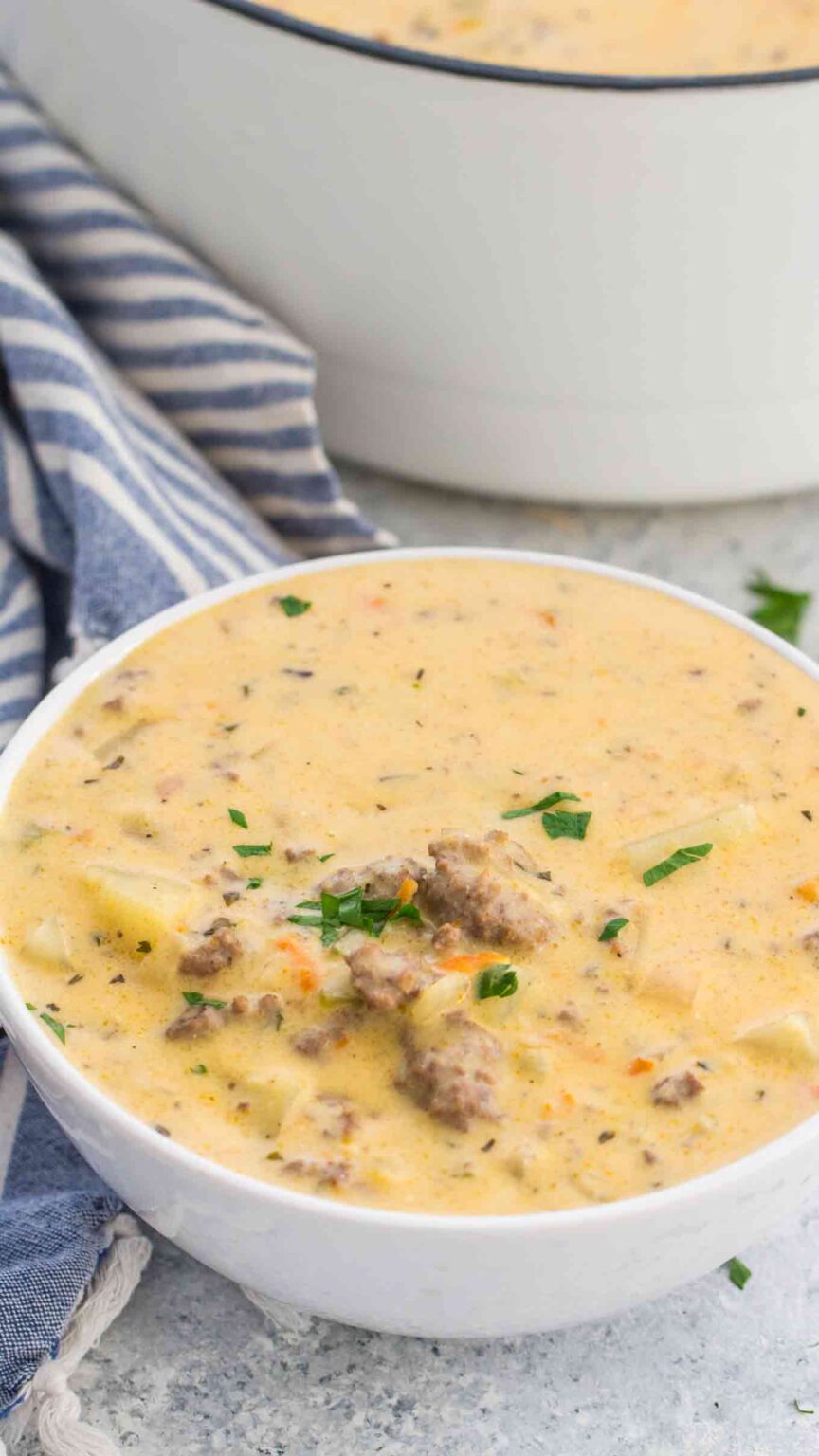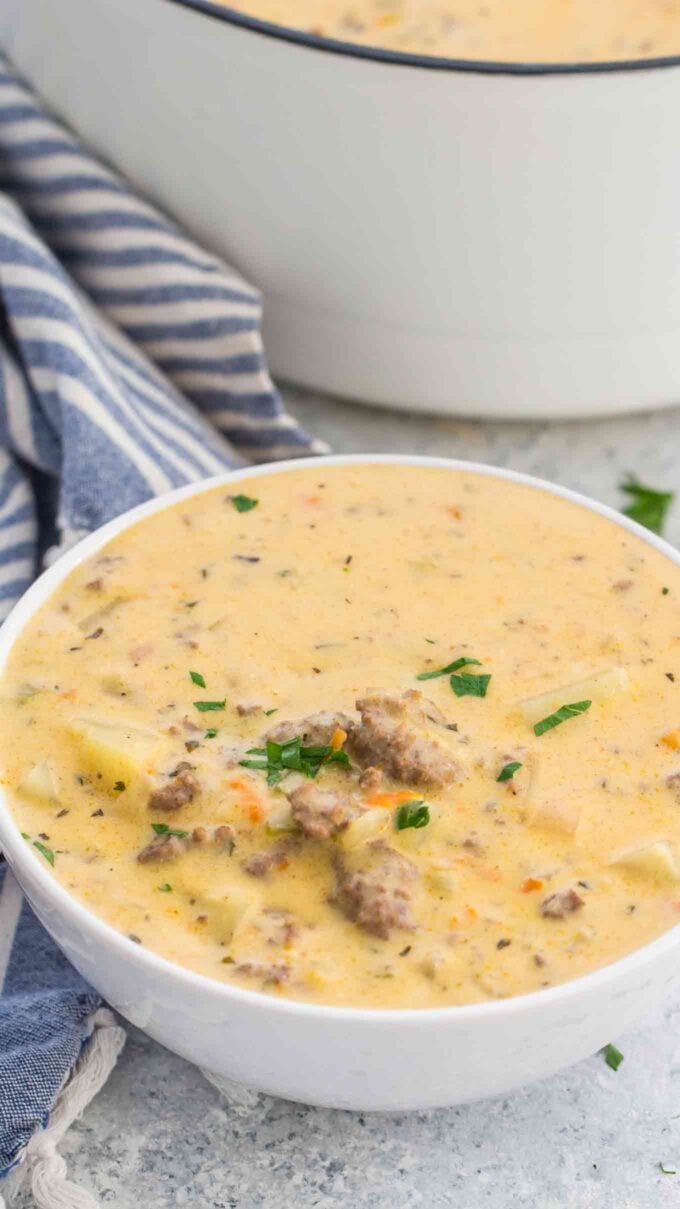 Best Cheeseburger Soup
Cheeseburger Soup is filled with ground beef, lots of crunchy veggies, and cheddar cheese. We have tried many variations of this recipe, but this version is one of the best we know.
This meal is truly satisfying, with beefy and cheesy flavor, and tender potatoes in every bite. On top, it is very easy to make, and ready in less than one hour. Whether you are entertaining for the Super Bowl, serving a larger crowd, or simply craving for a cheeseburger, this soup is the perfect match.
For deeper and more pronounced flavor, we use cheddar cheese and Velveeta cheese. Also, to thicken it up, a bit of flour is used. If you prefer a thinner version, then use less flour and more broth. Once you try it, it will quickly become your favorite one!
Can I make Cheeseburger Soup in the Instant Pot?
Yes! This meal is also great and easily made in the Instant Pot. Making it in the Instant Pot will actually save you some time since the cooking time is reduced. We already have a great Instant Pot recipe for it. For detailed instructions click here.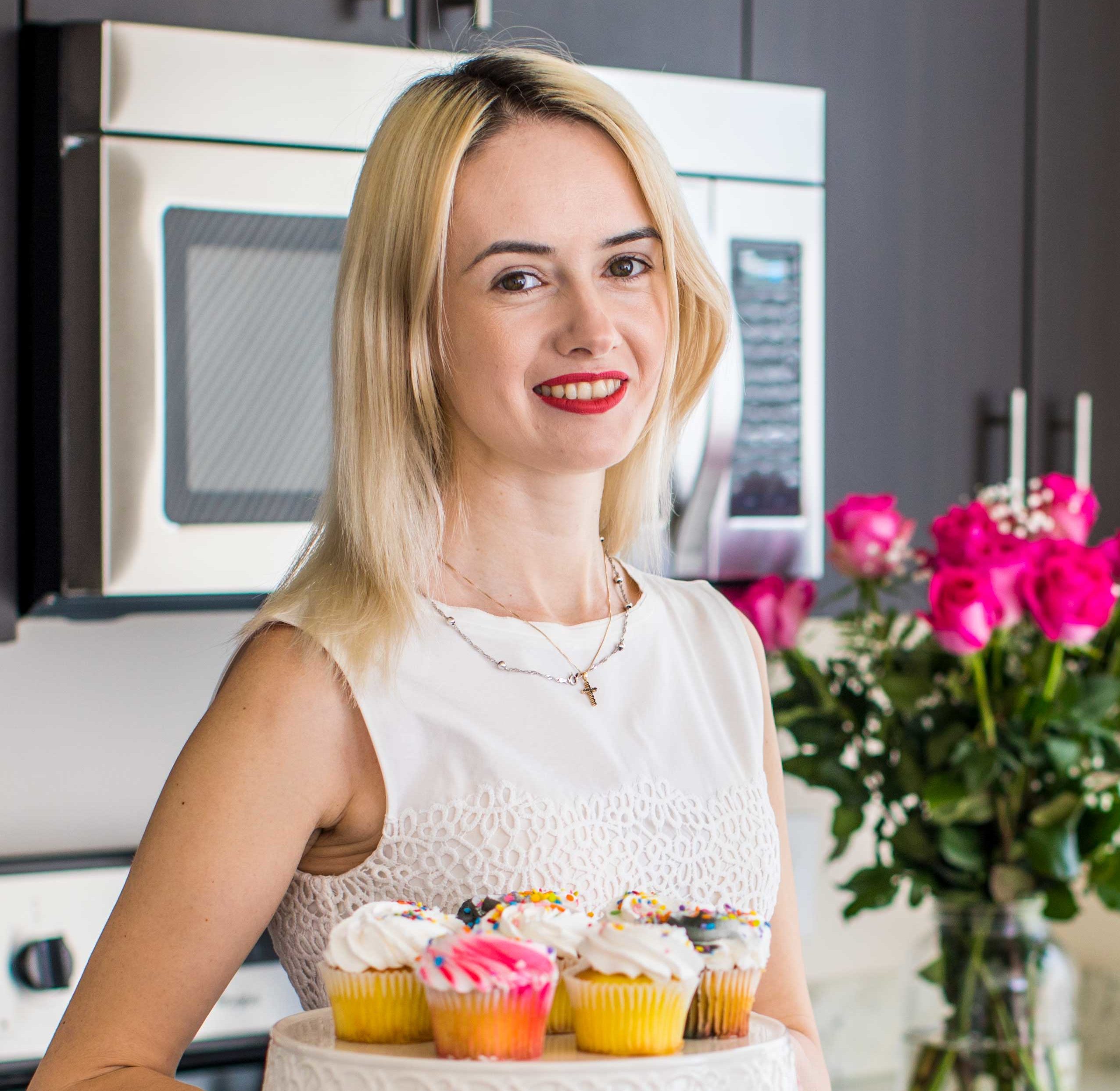 Follow us on Pinterest for more delicious recipes!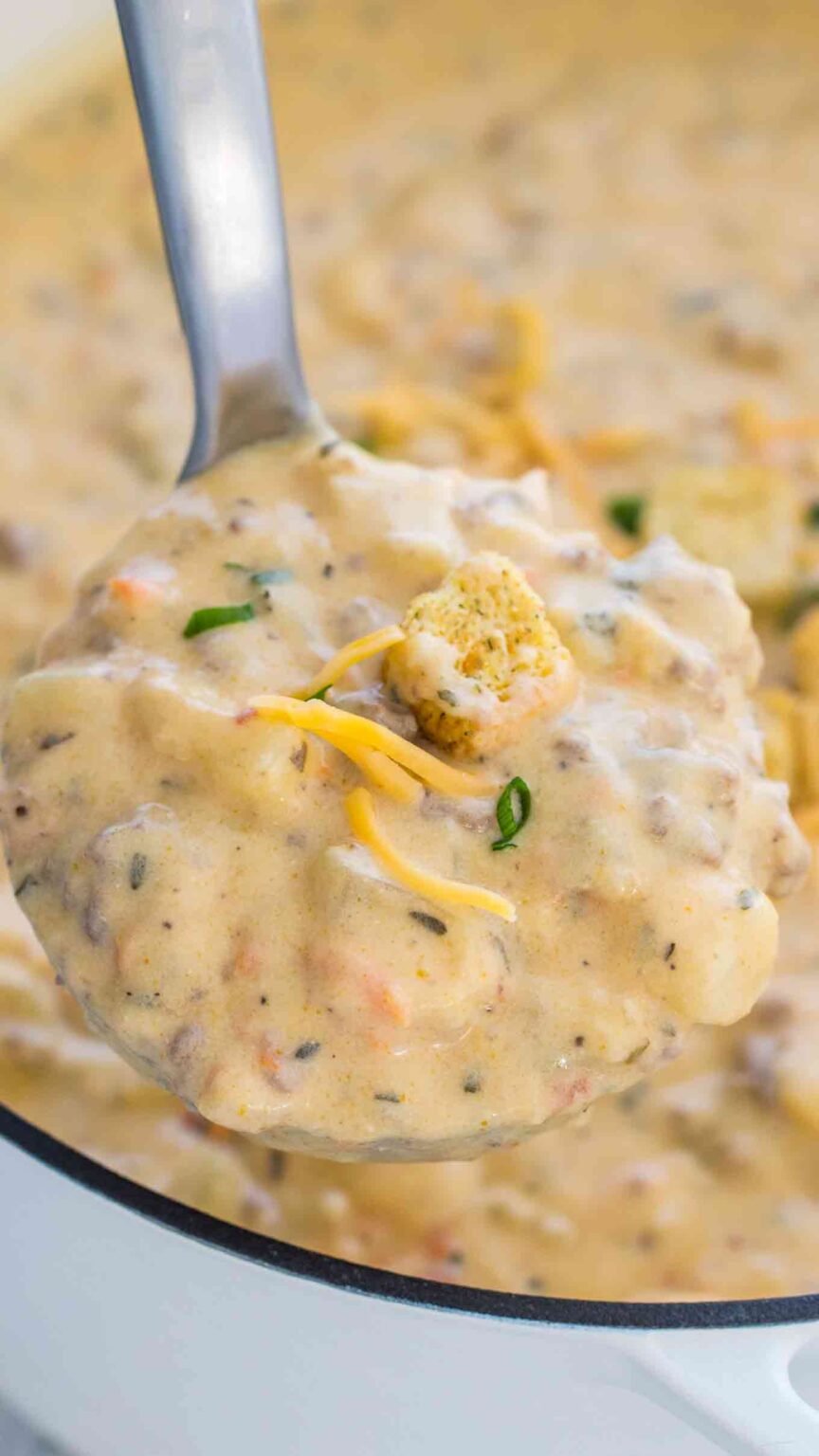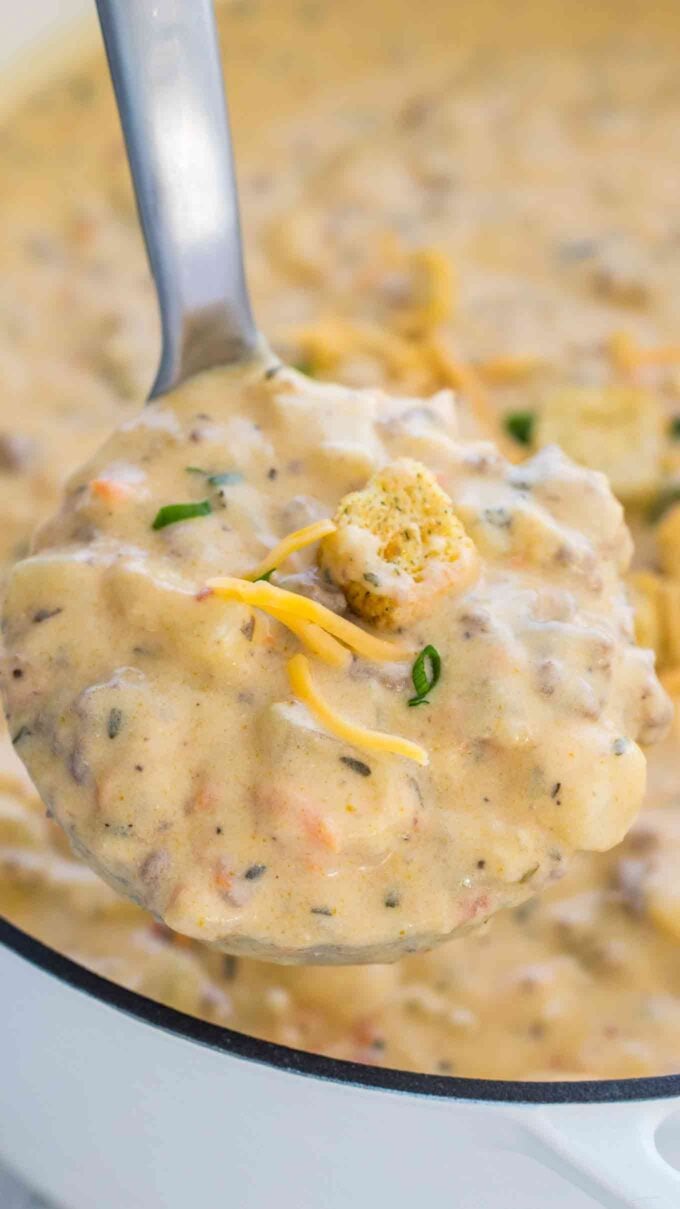 Can you make Cheeseburger Soup in the Slow Cooker?
To make this delicious recipe in the slow cooker follow the following steps:
Brown the beef, add it to the slow cooker.
Add veggies, seasoning, and broth. Cook on high for 2 hours or on low for 4 hours.
Prepare the cheese sauce roux in the skillet as per the original recipe directions. Add it to the slow cooker. Next, add the sour cream. Stir until fully combined.
Cook for another 30 minutes on high. Enjoy!
Can I make Cheeseburger soup with other meats?
The original recipe calls for ground beef, to mimic the flavors and taste of a real cheeseburger. However, if you want to go with a leaner or healthier option, you can substitute the ground beef with ground turkey or chicken. Both options work great and result in a tasty and delicious dish.
WHAT ARE GOOD TOPPINGS FOR Cheeseburger soup?
Thi dish is super delicious and hearty just as is. However, for additional flavor, try adding some of the below toppings:
Bacon crumbs or chopped bacon
Chopped green onion or parsley
Pickles
Oyster crackers
Croutons
Corn chips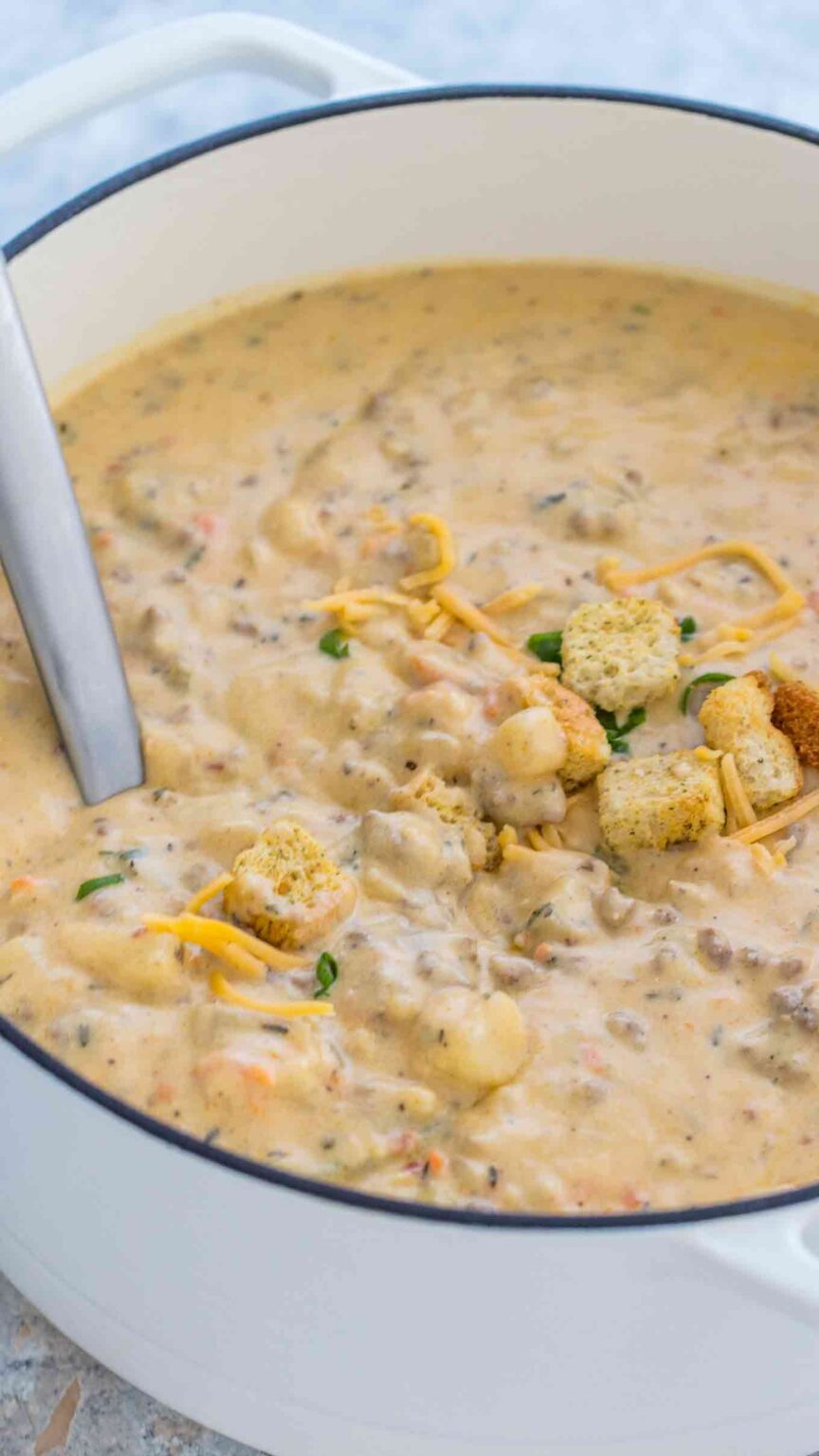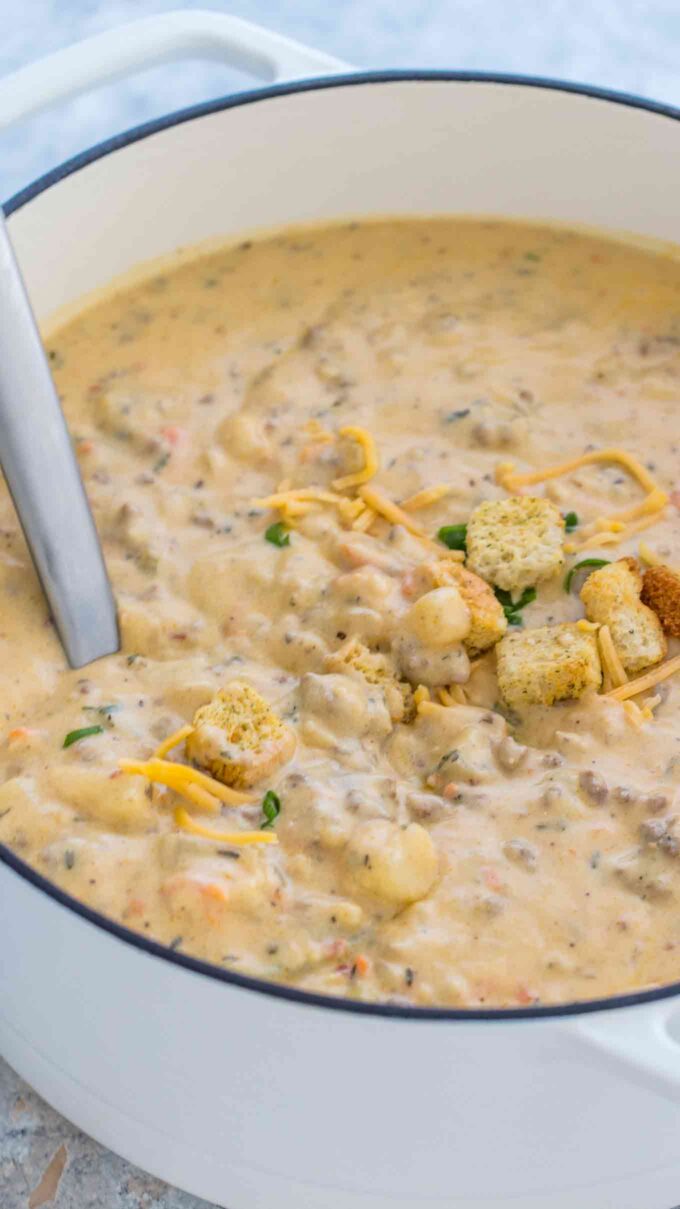 HOW TO FREEZE CHEESEBURGER SOUP?
Before freezing, make sure it is completely cooled
Use quart bags, or freezer-proof containers to freeze it
Then, transfer it from the pot into the bags.
Next, squeeze out excess air and seal the bags.
Once the soup has been packed, lay the bags flat in the freezer.
The bags can nicely be stored in the freezer for up to 3-4 months.
HOW TO THAW FROZEN INSTANT POT CHEESEBURGER SOUP
To thaw, remove it from the freezer the night before serving. To expedite the process, put the sealed soup bag in a large bowl filled with warm water. Similarly, you can heat it in a pan over medium heat for 10-15 minutes, or until warm.
More delicious soups recipes:
Recipe Tips
We love using a mix of cheddar cheese and Velveeta due to its rich and sharp taste. If you prefer to not use processed cheese, you can replace the Velveeta with more cheddar cheese, however, the texture of the soup will be thinner and less cheesy.
If you love bacon, add some to the dish.
Sour cream and heavy cream make the soup creamier. However, you can substitute it with plain whole milk yogurt or even cream cheese.
Similarly, the chicken broth can be substituted with beef broth or even vegetable broth.
To prevent it from curdling, remove it from the heat before adding sour cream.
Save Recipe
Best Cheeseburger Soup
Cheeseburger Soup is incredibly creamy, flavorful, and the perfect comfort soup. It is easily one of the tastiest homemade soups we have made and has always been a huge hit.
Author: Catalina Castravet
Serves: 8 servings
Prep time:

20

minutes
Cook time:

40

minutes
Total time:

1

hr
Ingredients
Cheese Sauce:
Instructions
Cheese Sauce:
Nutrition information
Calories: 653 Carbohydrates: 30 Protein: 33 Fat: 55 Saturated Fat: 26 Cholesterol: 156 Sodium: 1670 Potassium: 1100 Fiber: 4 Sugar: 6 Vitamin A: 4775 Vitamin C: 21.9 Calcium: 574 Iron: 5.8
Save Recipe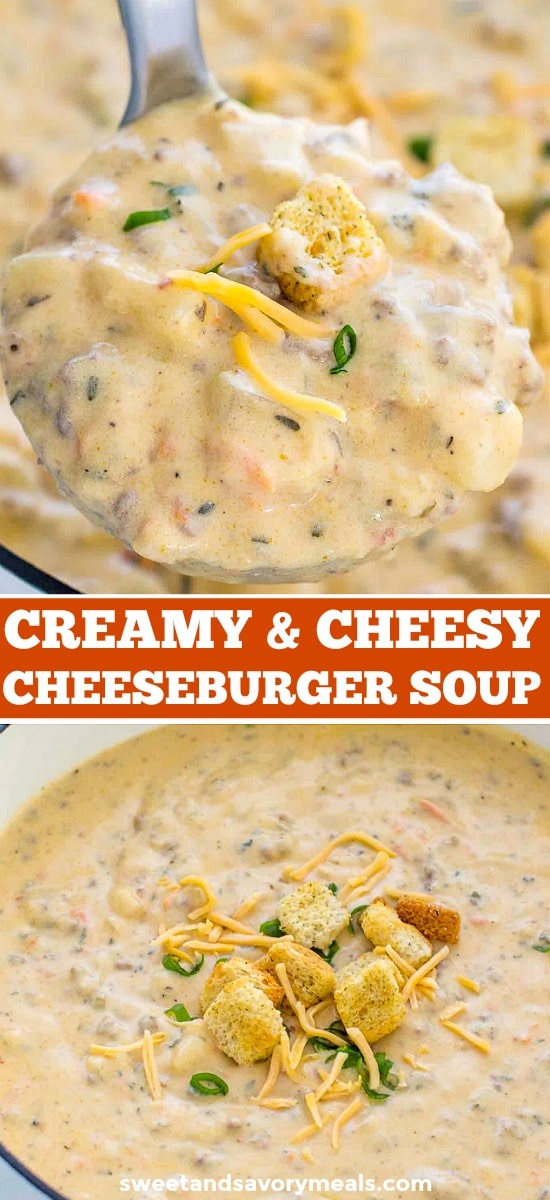 More recipes you might love
Categories: