15 Healthy Air Fryer Recipes
Healthy Air Fryer Recipes are just in time for the Autumn season. Since we started cooking in the Air Fryer a few years back, we totally fell in love with it.
Firstly, it cooks everything perfectly. Whether that is meat, fish, or veggies, the AF does really the best job getting that crispy texture on the outside, while perfectly cooking the ingredients on the inside. Also, it is quite a cheap countertop appliance, and you can get it on Amazon for less than $80.
This price is totally justifiable, as you get way more than a gimmicky kitchen tool. With just a little bit of oil, you can perfectly cook in it anything from sides, snacks, to desserts.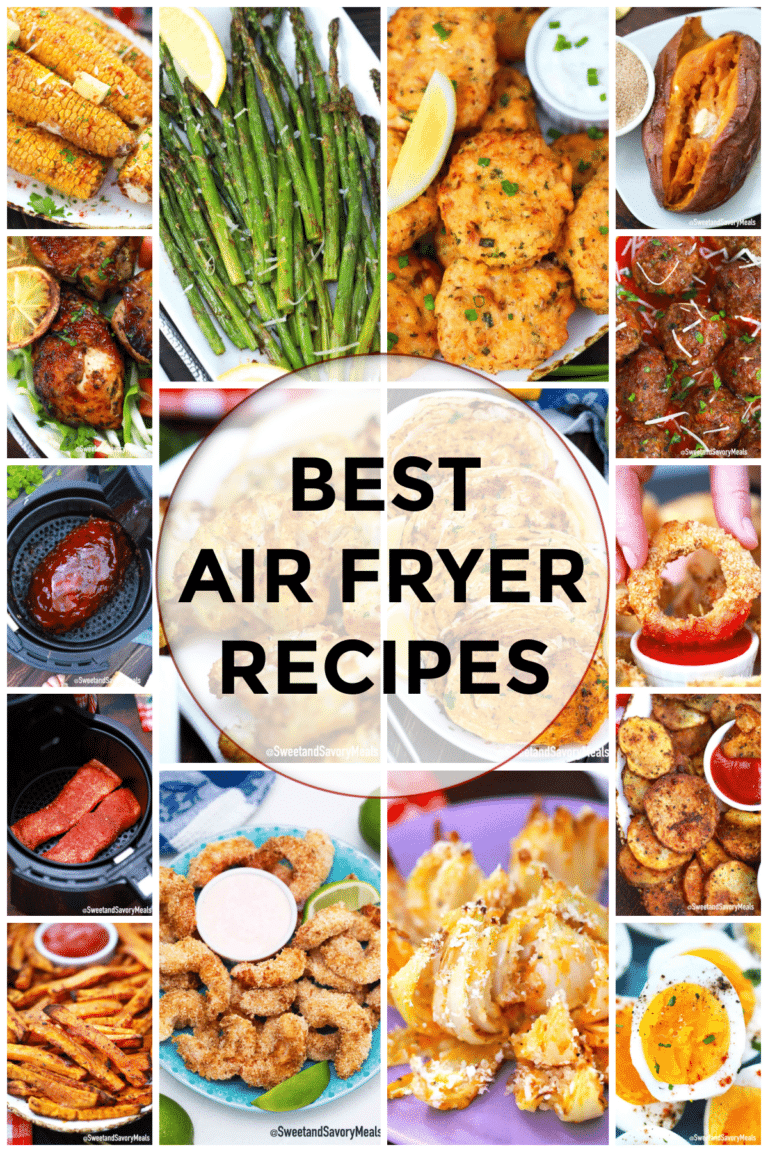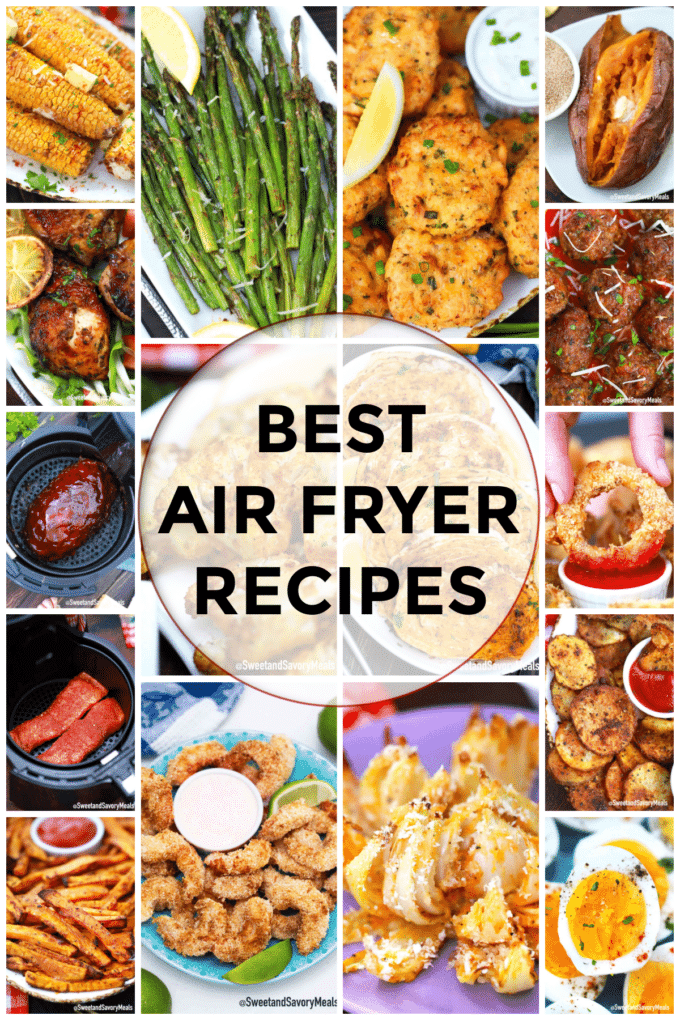 So why Air Fryer is so healthy?
Well, compared to the traditional deep-fried cooking methods, the AF uses just a little bit of oil to get pretty much the same results. You see, the secret of Air Fryer is that it uses circulated hot air to cook pretty much any food.
Also, it is coating the ingredients in a thin layer of oil resulting in a crispy and crunchy texture on the outside, while tender inside. The circulated air is heated up to 395 degrees F (200 degrees C) cooking the food quickly and evenly.
Cooking this way has a few advantages. First, you are using way less fat and calories compared to the deep-fried or even stovetop method. According to WebMD, cooking this way cuts calories by 70% to 80% and has a lot less fat. In addition, you are reducing the amount of acrylamide, and other harmful effects of oil frying.
What can you cook in the Air fryer?
Pretty much anything that you would normally fry in oil. Anything from:
Feel free to check out my full Air Fryer recipe list here.
With that said, here are our top 15 favorites and healthiest Air Fryer recipes to date. They are listed in no particular order.
These are super crisp and flavorful. Made with double-crusted parmesan, and seasoning before getting air-fried to crunchy, golden perfection. Dip them into sauces, serve with entrees, or use them as toppers for burgers, hotdogs, and more!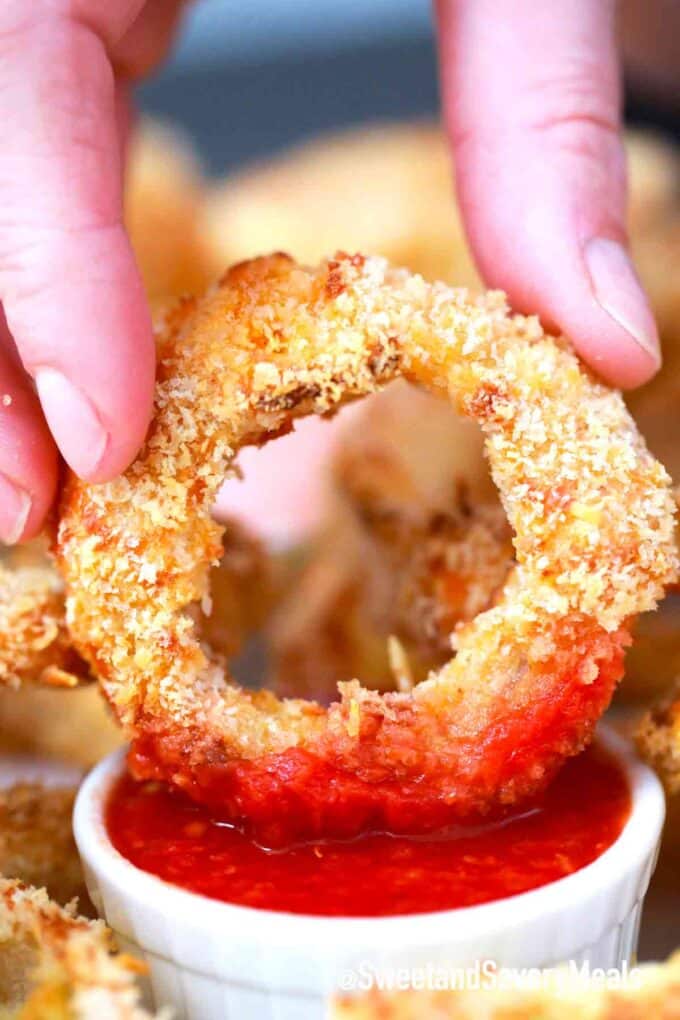 14. Air Fryer Eggs
Do you want to start your mornings without boiling water, then try making this easy recipe as an alternative.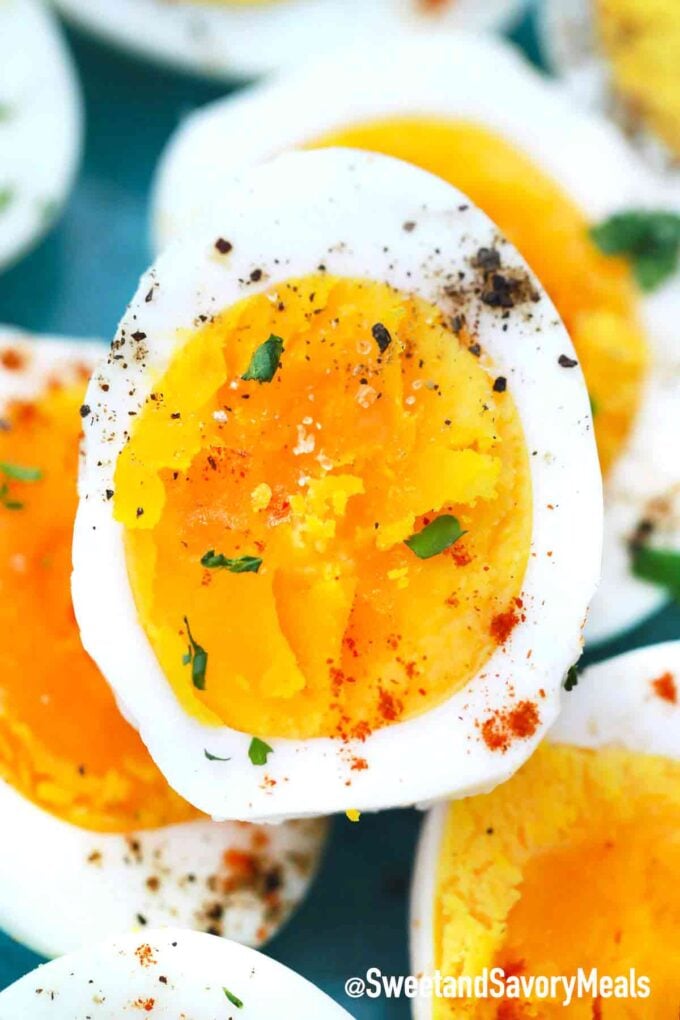 This is a full and delicious meal on its own. Loaded with flavors and proteins, this juicy meatloaf is ideal for busy weeknights. The whole recipe can be prepared and ready to serve in less than 30 minutes. Also, the spicy glaze is a thing of beauty. It is made with brown sugar, ketchup, chili sauce, and barbecue sauce, this is the perfect comfort food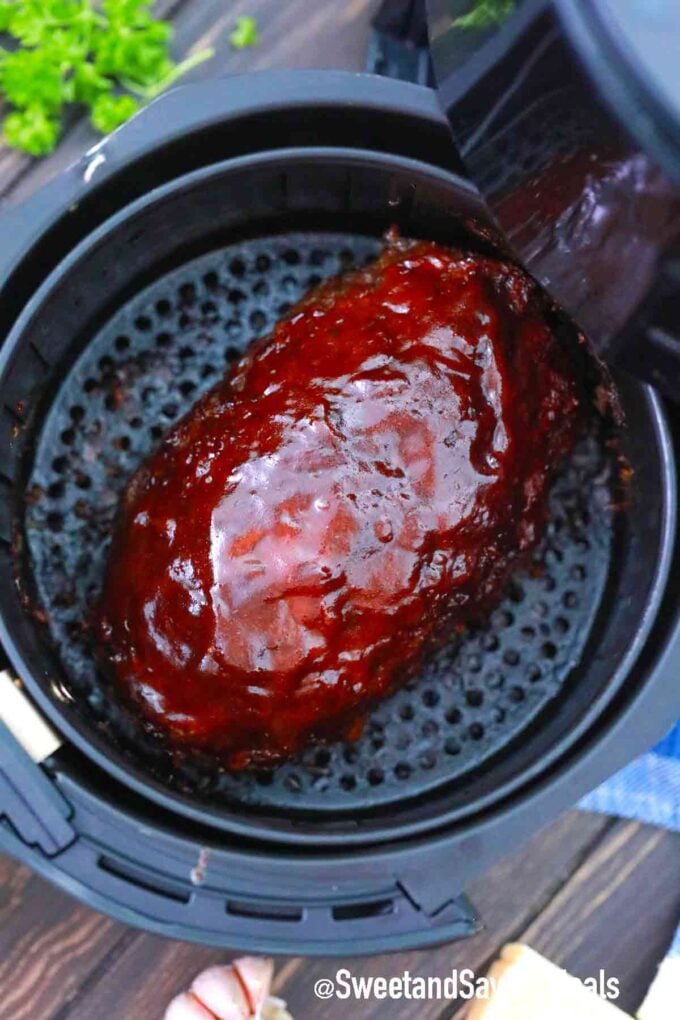 12. Air Fryer Corn
This is the perfect side dish that is ready in 15 minutes. All you need is corn on the cob, olive oil, butter, parmesan cheese, and a few seasonings. And your air fryer. That's it!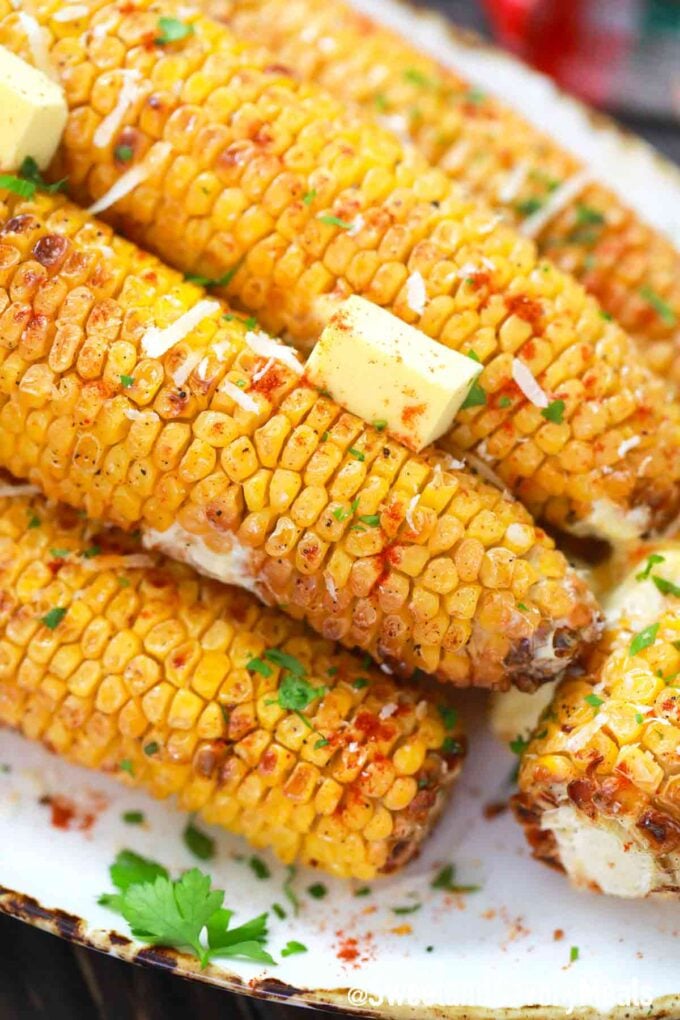 A juicy, tender, and healthy meal that is ready in no time. Perfect to serve with a side salad for dinner.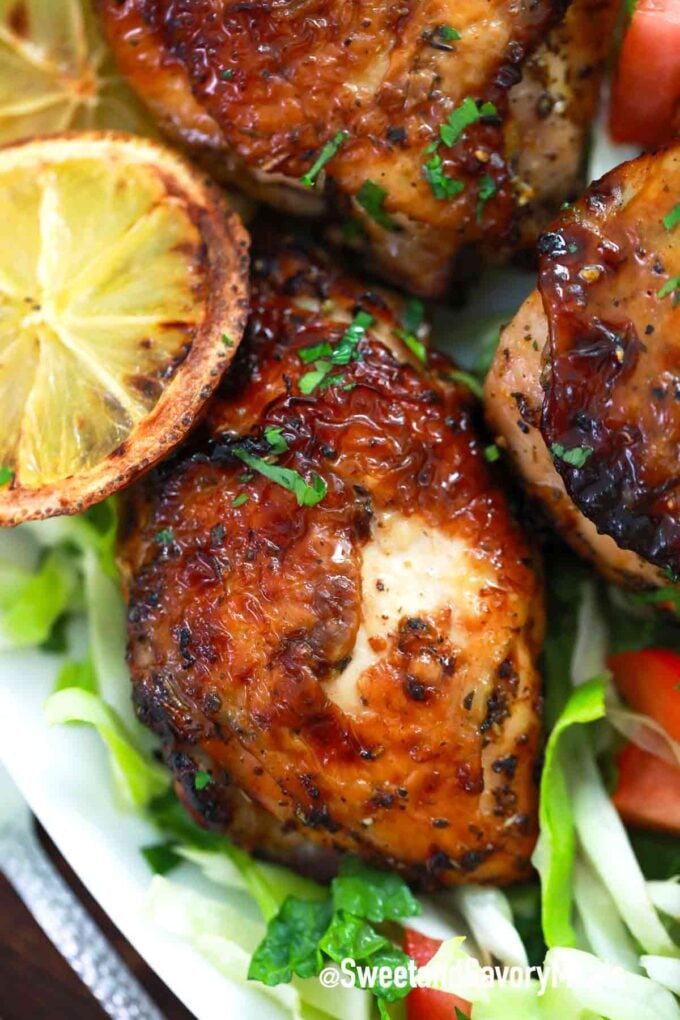 Who doesn't like juicy and tender meatballs?! 🙂 This delicious homemade recipe is made with ground beef, ground sausage, seasonings, fresh herbs, and parmesan cheese after that air fried to crispy perfection. They make the perfect dinner with marinara sauce and pasta or delicious finger food.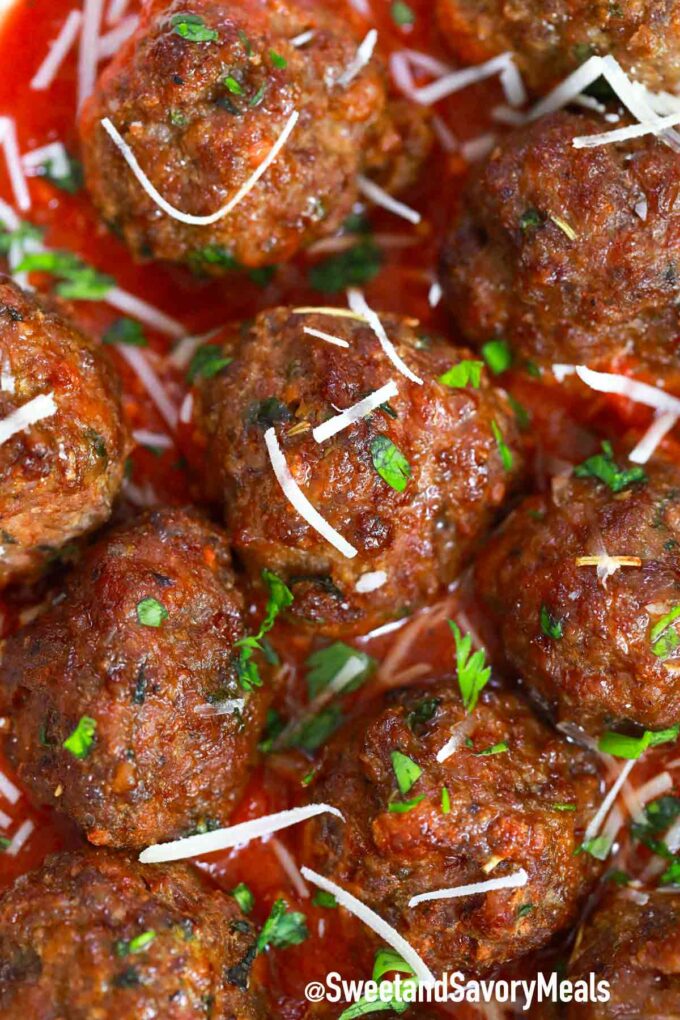 If you are looking for a quick and crispy side dish then this is it! I love dipping the potato chips in ketchup as a snack or side. They taste like old-fashioned chips, except these ones are lighter and grease-free.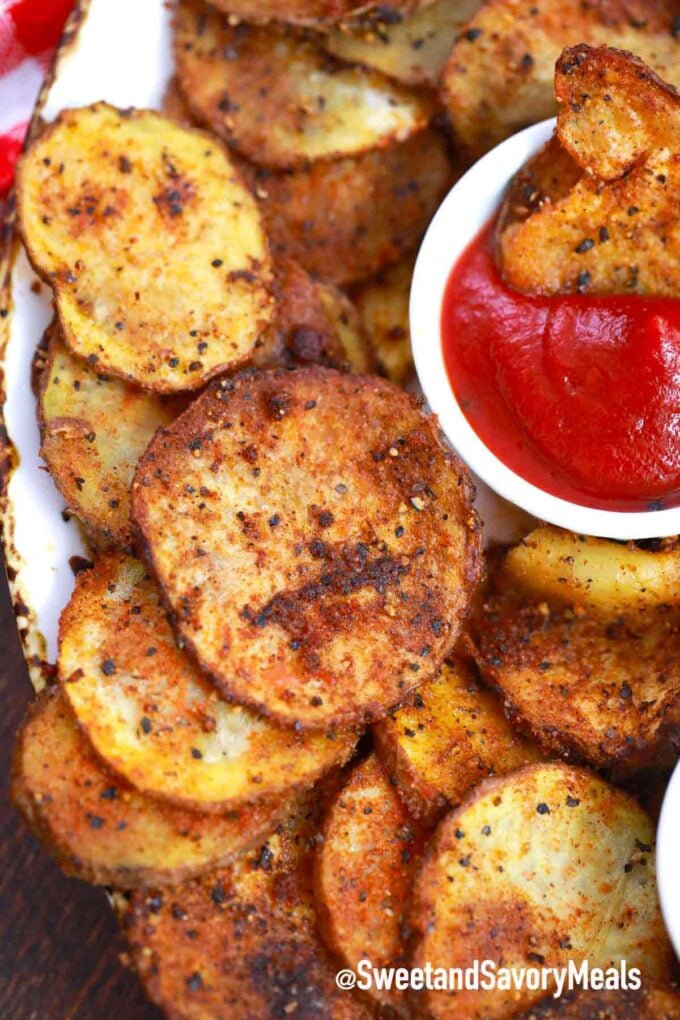 If you are craving something healthy, yet crispy, these avocado fries are for you. They are tender inside and covered with a crispy coating seasoned with herbs, spices, and everything bagel seasoning.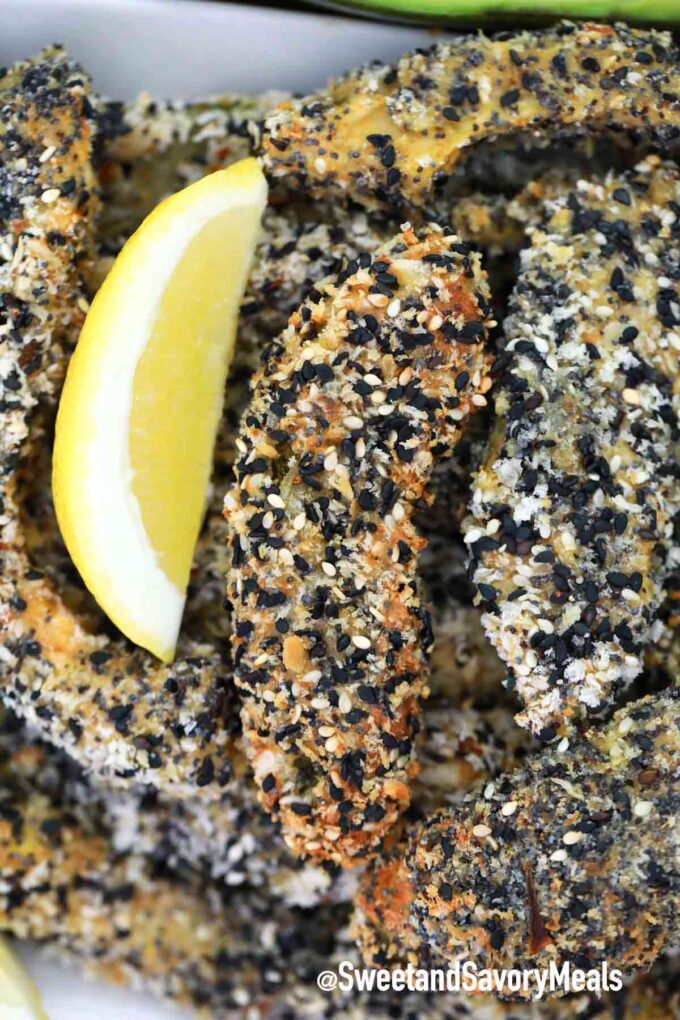 7. Air Fryer Baked Sweet Potatoes
These Sweet Potatoes are rubbed with olive oil and your choice of seasonings before getting air-fried until incredibly tender inside. Feel free to top them with melted butter, sour cream, or cinnamon sugar!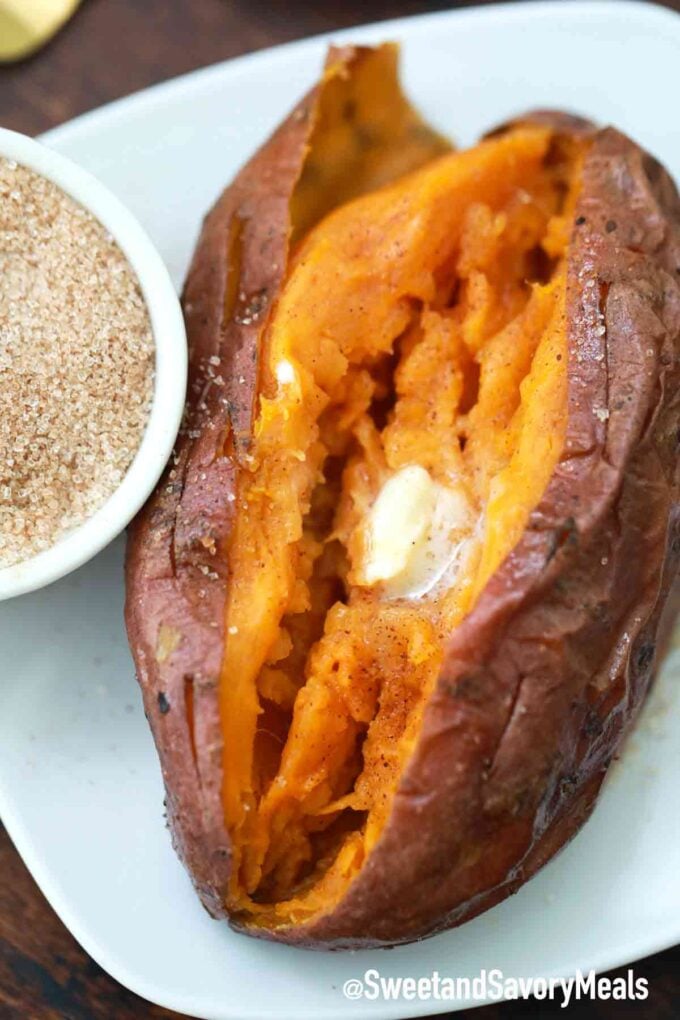 A true classic and healthy side dish that is ready in 10 minutes. Pair it with salmon or chicken for a complete meal. Also, for extra flavor, sprinkle some shredded parmesan cheese on top. So yummy!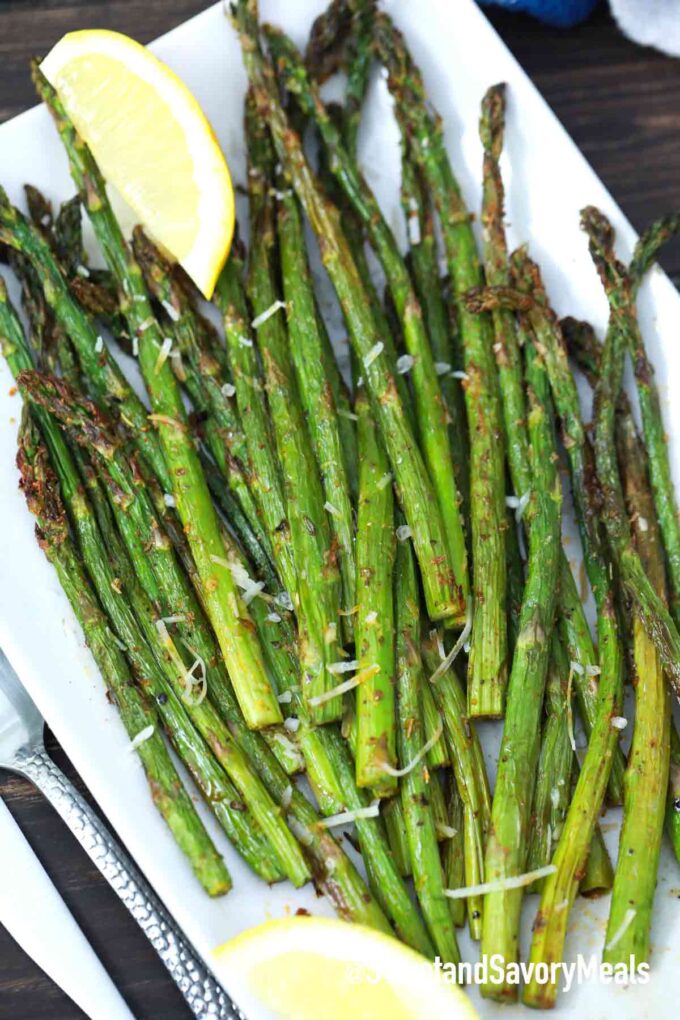 5. Air Fryer Sweet Potato Fries
Sweet Potato Fries are seasoned with paprika and other spices, then air-fried to a golden crisp. That sweet and savory combo is so addicting! For a complete meal enjoy them with burgers or steak.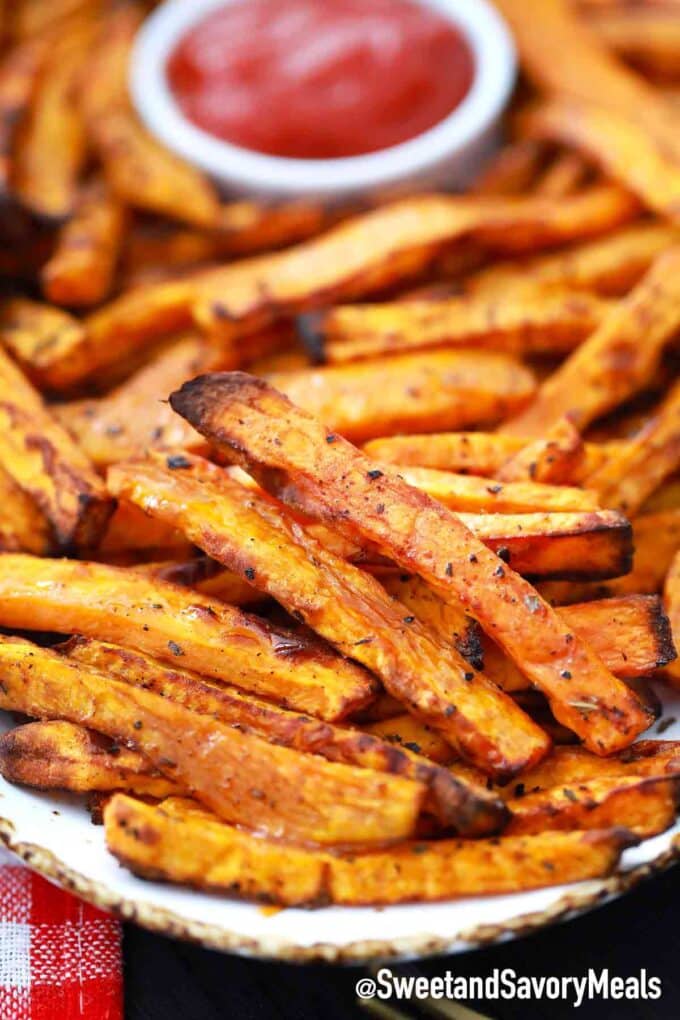 I could eat these any day of the week! These cakes are so addictive that even the picky eaters will have nothing to brag about. They are perfect appetizers or starters to any meal.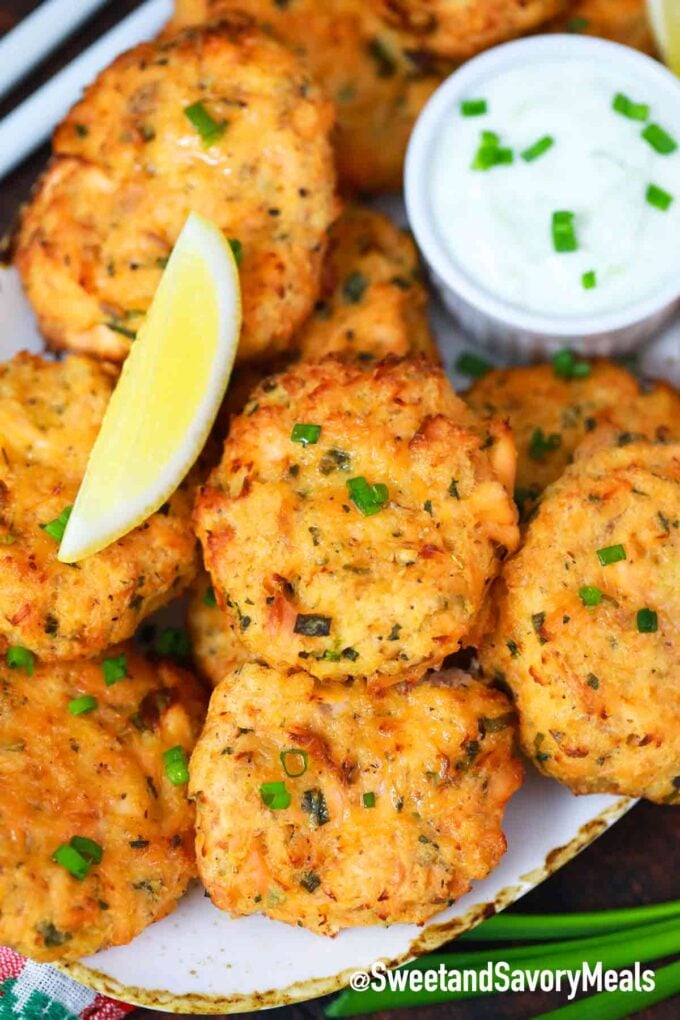 This is one of my favorite side dishes. If you love cabbage this recipe should be on top of your list. It is super simple to make it, and you can season it any way you want. I like using an old bay with some shredded parmesan cheese. It is just a fantastic and healthy vegetarian meal.
Another healthy side dish that is coated in paprika, herbs, and cheese, then roasted until perfectly tender with crispy. Ready in 20 minutes and with endless topping options!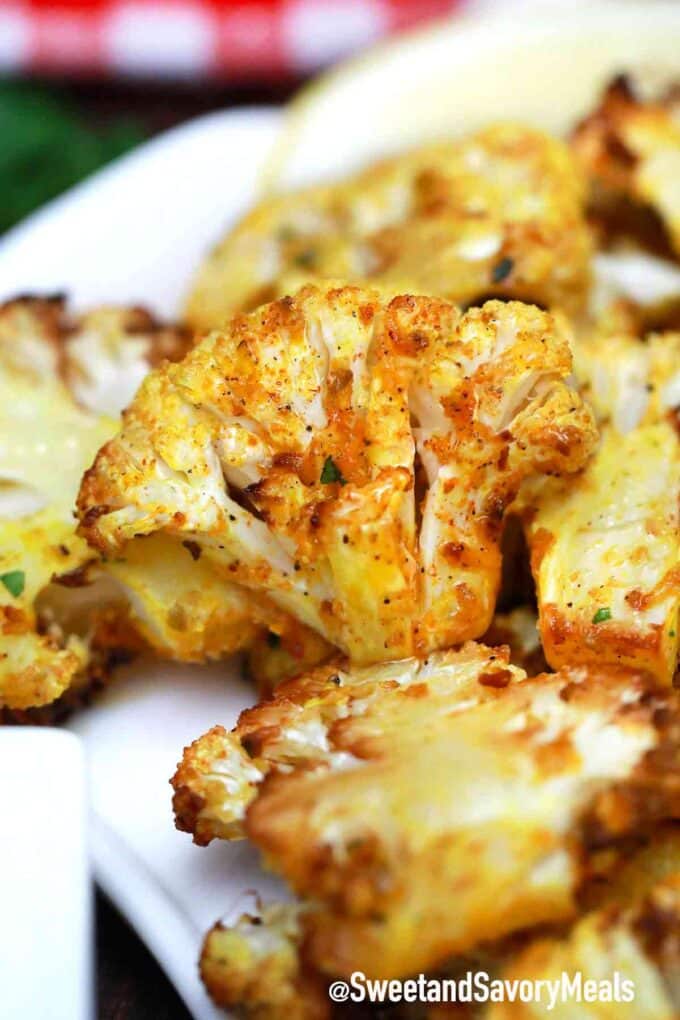 Making salmon this way will always result in a crispy outside and juicy inside. A healthy, no-fuss lunch or dinner!