Instant Pot Chicken Marsala [Video]
Instant Pot Chicken Marsala is a restaurant-quality dish, full of flavors, with incredibly tender chicken. It is easily made in the Instant Pot for the perfect weeknight meal.
Instant Pot recipes are favorite around here, because they are made in a fraction of the time, and are perfect during weeknights. Like our popular Instant Pot Orange Chicken, Instant Pot General Tso, and Instant Pot Mongolian Chicken, this Chicken Marsala is full of delicious flavors.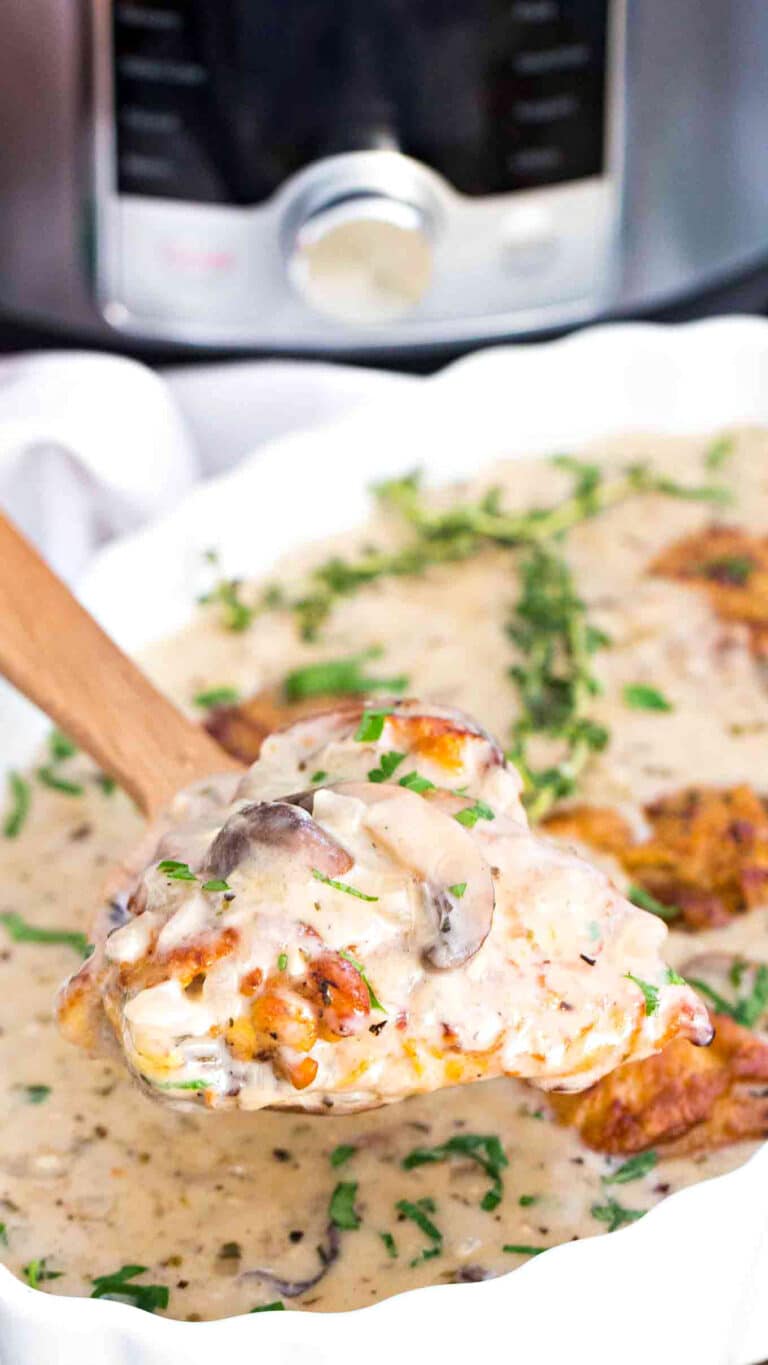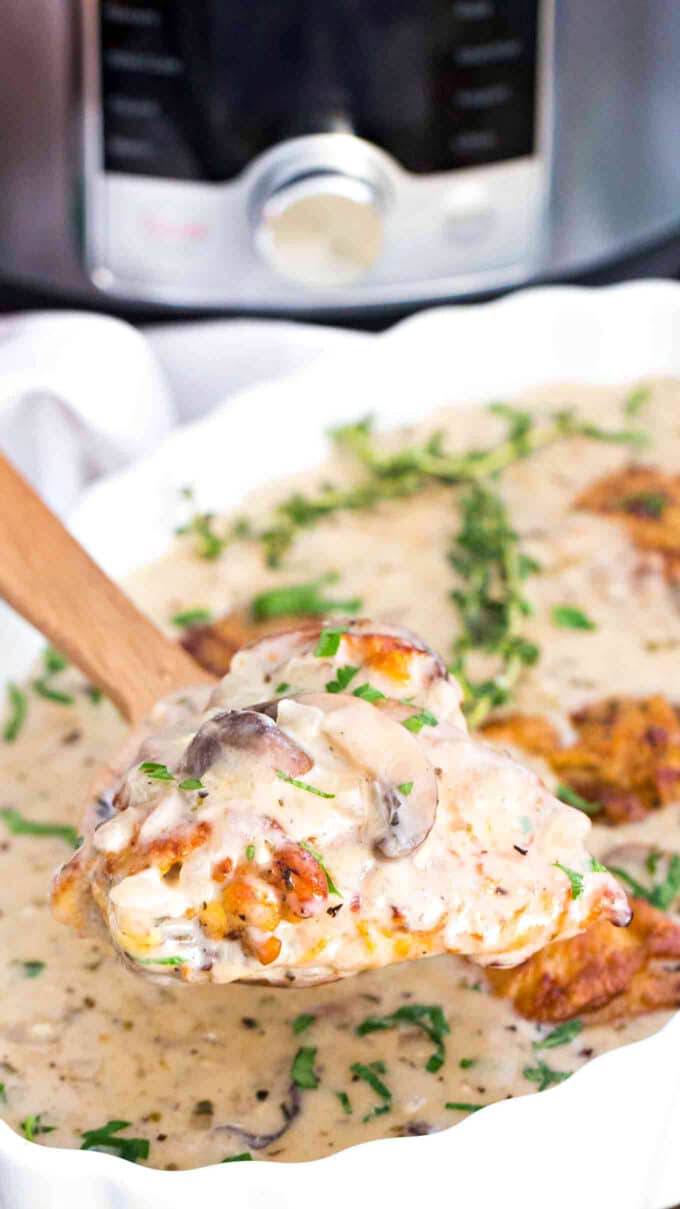 Ultimate Instant Pot Chicken Marsala
Instant Pot Chicken Marsala is creamy, flavorful, and comes together in about 30 minutes. For this recipe, we used chicken thighs because they give a richer and more profound flavor. However, chicken breast works perfectly fine as well. Traditionally, the meat is coated in flour and briefly sautéed, but since I wanted a lighter version, I skipped that step. I also don't find it necessary, since the chicken will later be broiled to add crispiness.
Our favorite part about this recipe is the marsala wine sauce which gives this dish a rich and savory taste. The combination of mushrooms and heavy cream goes well in this dish. The delicious buttery and tender chicken, full of aromatic spices is still a favorite here. We love making it at home and serving it with pasta and bread for dipping. It is such an indulgence!
HOW TO MAKE INSTANT POT CHICKEN MARSALA:
In addition to the recipe card below, I have attached a short video instruction on how to prepare this dish.
First, add 4-5 tablespoons of olive oil to the Instant Pot while on SAUTE mode. Add chicken thighs to the Instant Pot and sauté till golden brown on each side (3-4 minutes). Remove the chicken to a plate and use 1/2 cup of chicken broth to deglaze the pot.
After that, add and sauté the mushrooms, onions, garlic, and dried herbs.
Next, add the 1/2 cup of chicken broth, 2/3 cup Marsala wine, and chicken thighs back to the Instant Pot. Season with salt and pepper to taste. Cook on High-Pressure mode for 10 minutes with a 15-minute natural release.
When the chicken is finished cooking, remove it to a baking sheet and broil it until crispy.
With the Instant Pot on SAUTE, add the heavy cream and cornstarch slurry. The sauce will be creamy and it will thicken from the cornstarch.
Just before serving, you can sprinkle the dish with chopped parsley.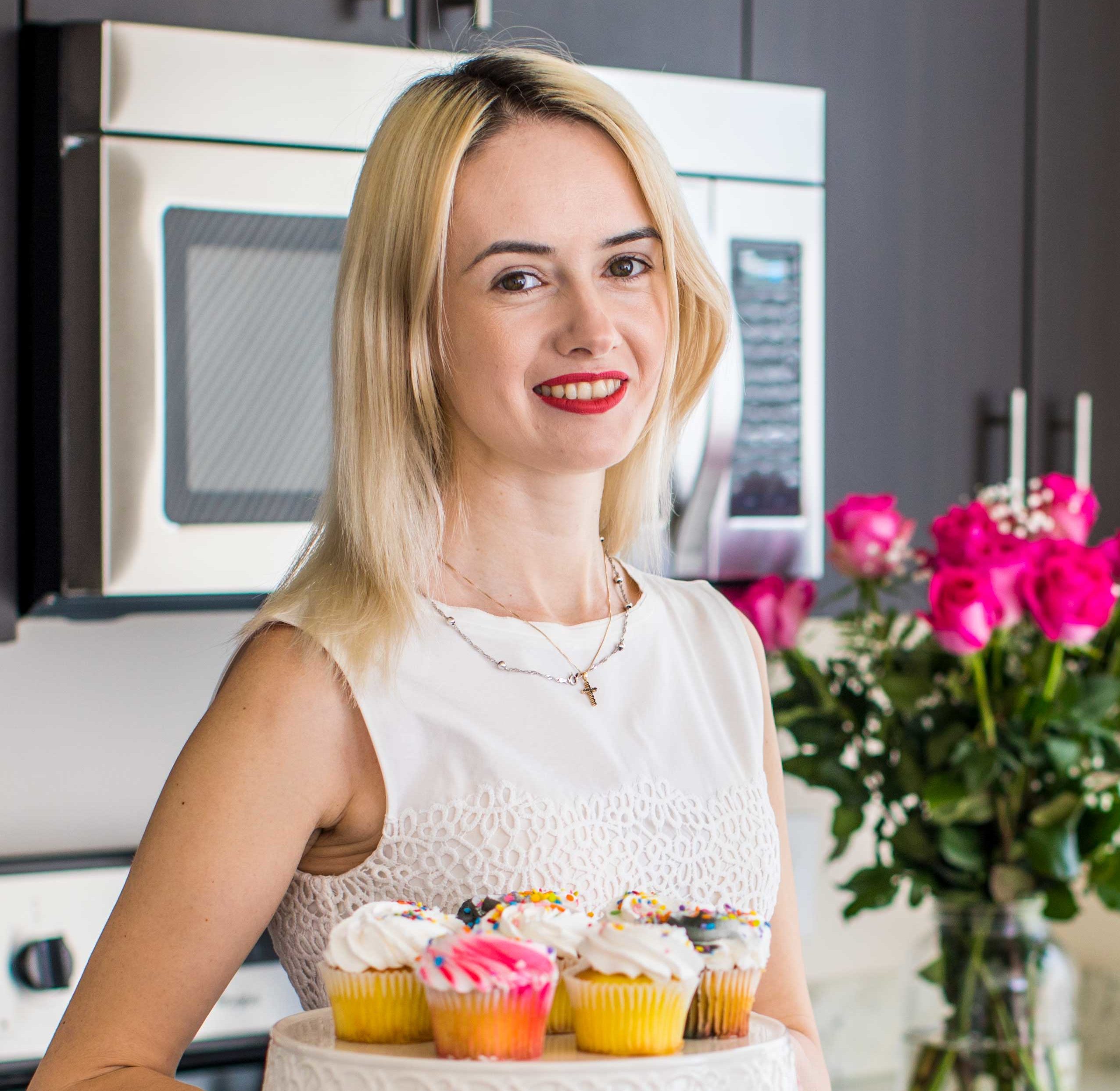 Follow us on Pinterest for more delicious recipes!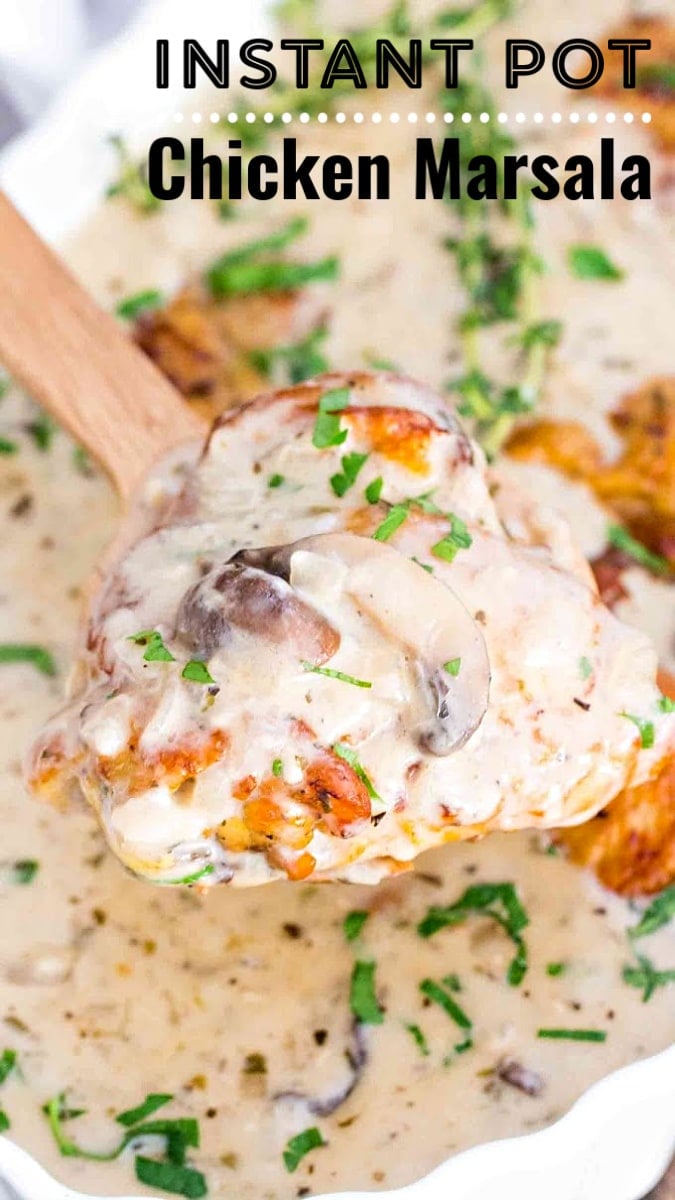 CAN I USE CHICKEN BREASTS INSTEAD OF CHICKEN THIGHS?
We used chicken thighs in this recipe for a richer flavor. However, you can use chicken breast or even chicken drumsticks. Both will work well, and the cooking time should be the same.
What wine is best to use for chicken marsala?
Dry Marsala wine works best in this dish. Marsala wine has a deep, smokey flavor, which is perfect for really savory dishes like this one.
WHAT IS BEST TO SERVE WITH INSTANT POT CHICKEN MARSALA?
Some great suggestions are listed below: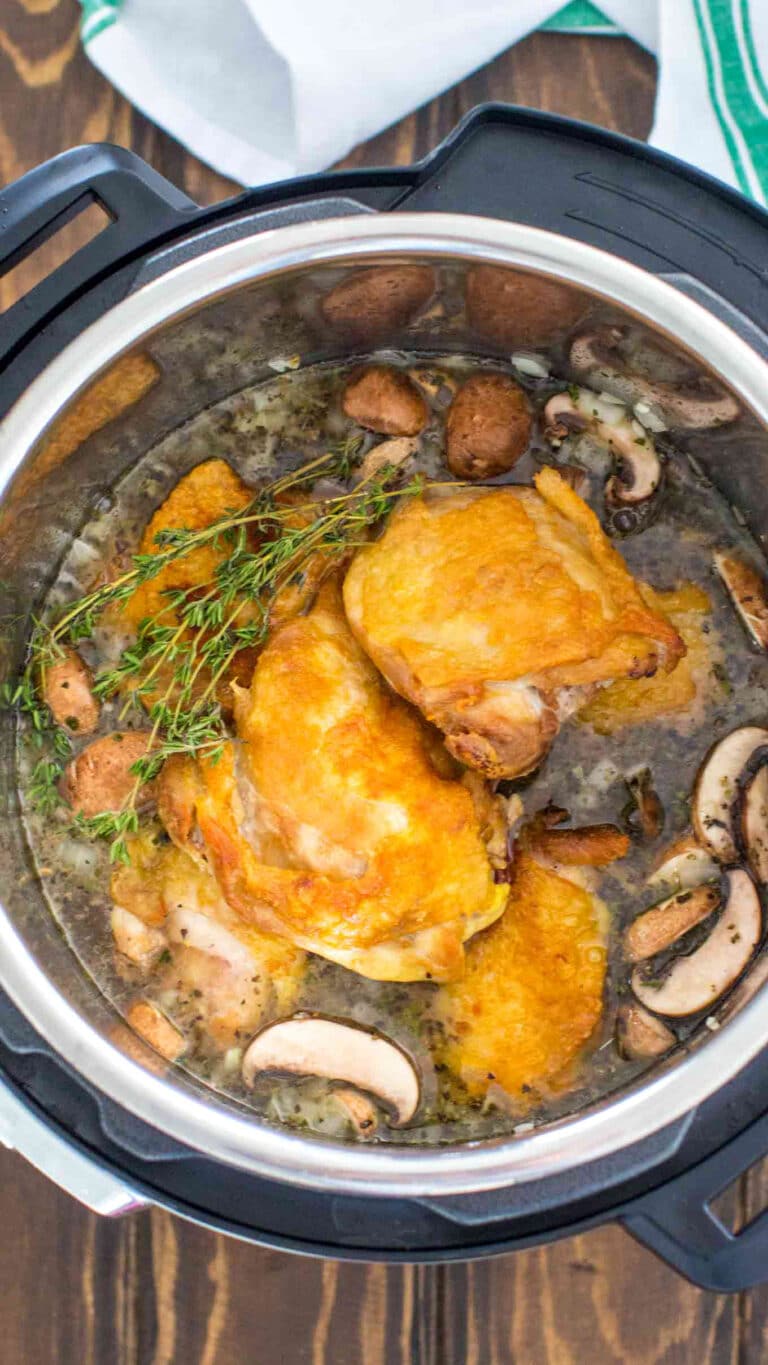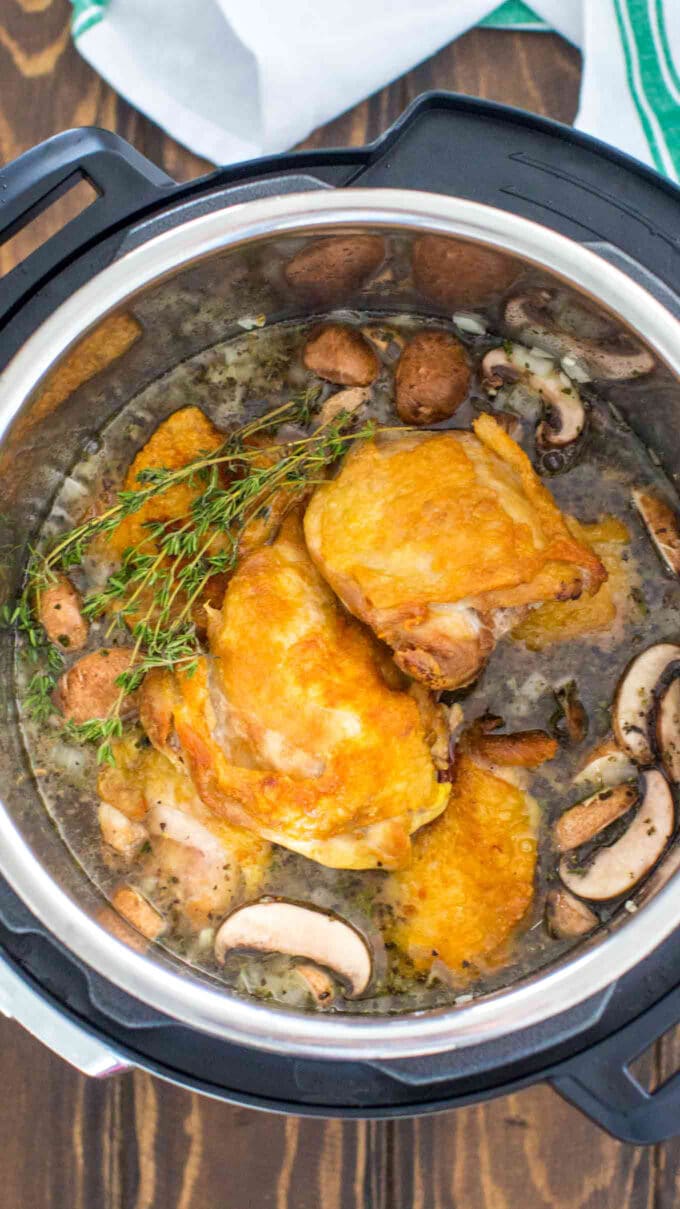 HOW TO FREEZE CHICKEN MARSALA
Chicken Marsala can be easily frozen. To do so, you will have to let the chicken mixture cool to room temperature. Then, seal in separate large zip-top plastic freezer bags. Label with the date, and freeze for up to 2-3 months, or longer if you use a deep freezer.
HOW TO THAW CHICKEN MARSALA
Transfer the frozen Chicken Marsala to your refrigerator the night before you wish to use it to allow it to thaw.
Reheat it to at least 350 F for about 20 minutes before you consume it.
Microwave the chicken or heat it up in the saucepan, you can also put it in a hot oven until it warms up.
RECIPE TIPS and Tricks:
Use quality meat, it will make a huge difference in taste.
Also, the best way to brown the chicken tights in the Instant Pot is to do it in small batches and not turning until they have formed a crust on the bottom. This way, you will have a perfect golden brown chicken, and also they will not stick to the Instant Pot.
Another option is to brown the chicken in a skillet, while you sauté the mushrooms in the Instant Pot.
In addition, I prefer to dry the mushrooms when making my Chicken Marsala. I let the mushrooms soak in hot water for at least a couple of hours before cooking. As a result, the mushrooms soak up the liquid and become soft and tender.
Instant Pot – I have the 6 quarts one and use it all the time. It makes weeknight meals so much easier.
Watch Step-by-Step Video:
Save Recipe
Instant Pot Chicken Marsala
Author: Catalina Castravet
Serves: 6 servings
Prep time:

10

minutes
Cook time:

20

minutes
Total time:

30

mins
Ingredients
Cornstarch Mix:
Garnish:
Instructions
Browning the Chicken:
Sautéing the Veggies:
Pressure Cooking:
Broiling - optional:
Cornstarch Mix:
Serve:
Nutrition information
Calories: 419 Carbohydrates: 15 Protein: 20 Fat: 27 Saturated Fat: 6 Cholesterol: 112 Sodium: 249 Potassium: 591 Fiber: 0 Sugar: 6 Vitamin A: 120 Vitamin C: 5.4 Calcium: 61 Iron: 1.4
Save Recipe
More recipes you might love