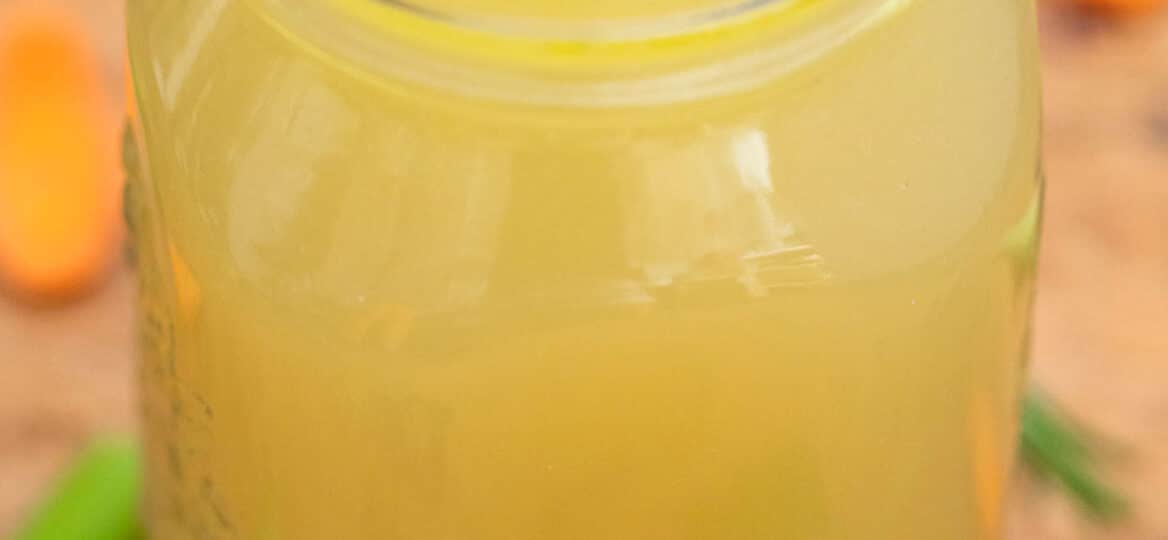 How to Make Homemade Chicken Stock [Video]
Chicken Stock is the perfect go-to base for a lot of dishes! You can make use of leftover whole chicken and have a delicious, flavorful, and nutritious broth!
Don't know what to do with leftovers? Check out these food saving recipes that you can use to maximize your meals: Mac and Cheese, Chicken Parmesan Casserole, and Shrimp Fried Rice.
Homemade Chicken Stock Recipe
Chicken Stock is an efficient way to make use of the carcasses. I find that it is a very easy and practical method to fill up my pantry without wasting anything.
I usually make it every time I get the chance to so that I can use it for making gravies. Not only is it a great flavoring addition to some recipes, but I can also drink it on sick days.
There are actually ready-made broths available that you can buy in the market. However, I choose to do it homemade because I can control the amount of salt and it helps me save some money.
I absolutely love making Chicken Stock and I am extremely excited to share this recipe with you. It is always a principle of mine to make use of everything that a chicken can offer from its meat to its bones, and I hope you should too.
What do you need to make it from scratch?
Base. Chicken carcasses and water
Herbs. Parsley, rosemary, thyme, bay leaves
Seasoning. Onion, garlic cloves, peppercorns, and salt
Vegetables. Carrots and celery stalks
How to make Homemade Chicken Stock
Cut the ingredients. Cut the onion, carrots, and celery
Boil the mixture. In a large pot, place the carcass and add all the other ingredients. Bring to a boil.

Let it simmer. Once the mixture is boiling, cover it partially and let it simmer for 3 hours. Skim occasionally.

Prep for stocking. After 3 hours, turn off the stove. Strain the mixture into a jar and make sure that no bones or vegetables are included in the liquid.

Refrigerate. Place the jar with a tight seal in a fridge and it will last a week. You can also place it in the freezer to last for at least two months.
Ways to use homemade chicken Broth
Chicken Stock can turn a bland meal into one that bursts with flavor. Check out these recipes where I use this stock to create an appetizing meal:
On the other hand, if you are looking for alternatives to this recipe, here are other soup recipes that are perfect for a sick day, an appetizer, or as a side dish:
How long can you keep chicken Broth?
The shelf life of stocks depends highly on where it is kept. When kept in the fridge, it can last for up to 5 days, however, you can make it last for two months if you decide to keep it in the freezer.
To store the stock, choose a mason jar with a tight lead if you plan to refrigerate it. However, add it to a freezer-safe Ziploc bag if you intend to freeze it.
Place it in a pressured can if you want it to last for utmost a year.
Recipe tips:
Roasted chickens are usually the tastiest ones to use in making the stock. However, for grilled, fried, or boiled ones, you can always use more herbs and seasonings to find the desired flavor.

Sometimes, I make a stock using an entirely raw chicken. Since there is technically no flavor yet, I use bouillon cubes to get a head start on the salt and flavor.

Make sure to not overload on water. You always want to have rich and deep flavor and overdosing on the water can turn it bland.