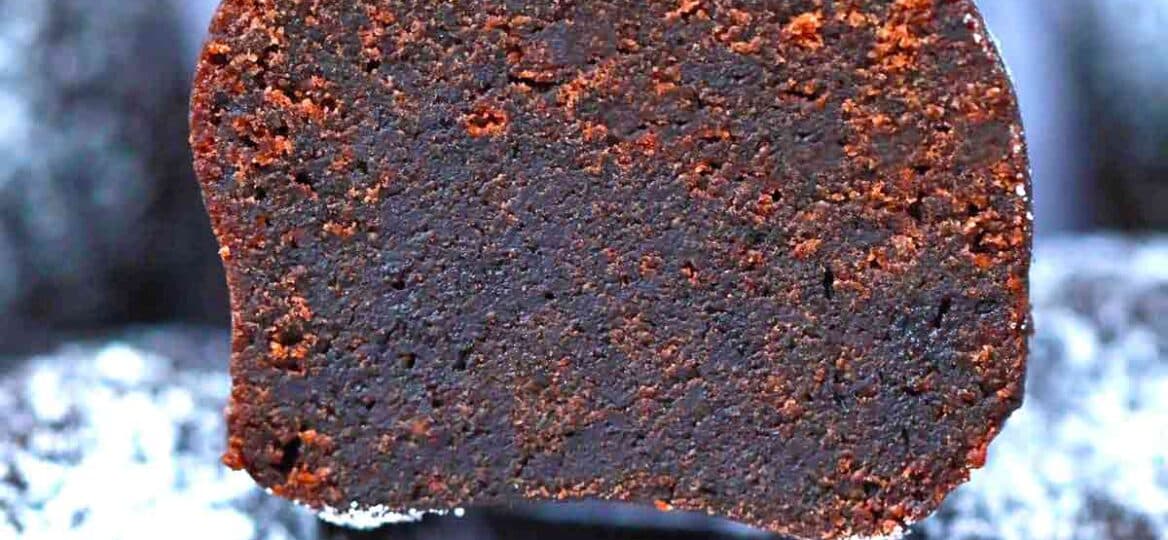 Instant Pot Brownie Bites [Video]
Instant Pot Brownie Bites are rich, gooey, and extremely chocolatey! You can enjoy these easy homemade dessert pops in less than 30 minutes. We're also sharing a clever hack for "baking" these in the Instant Pot!
For more Instant Pot desserts, you HAVE to try this creamy Instant Pot Crème Brulee, Instant Pot Pineapple Upside Down Cake, and Instant Pot Peanut Butter Cheesecake!
Instant Pot Brownie Bites Recipe
Instant Pot Brownie Bites take the best parts of these treats – the crustless tender middle – and turns them into fun bite-sized desserts. However, you may be surprised with how exactly we make them into these delicious pops. Our secret? Instant Pot Egg Bite Molds!
Yes, you can use those cute molds for much more than eggs. They're perfect for making small portions of desserts such as these brownies or our popular Instant Pot Chocolate Muffins! Since they're made of silicone, these mini treats have virtually no crust. Every bite is like biting in a brownie centerpiece: soft, gooey, and perfect!
What are IP brownies bites?
They taste exactly like homemade chocolate brownies. However, these ones look like small balls because we're using IP egg bite molds instead of a regular pan to bake them. In addition, these treats have no crunchy crust at all. In terms of texture, they're more similar to the soft center part of a brownie.
Ingredients needed:
We're using a basic brownie batter recipe to make these treats:
Dry: To regular flour, we're adding cocoa, baking powder for lift, plus a dash of salt to wake the flavors up.
Wet: Prepare sugar plus melted butter, four fresh eggs, and a little vanilla for flavor.
How to make homemade Instant Pot Brownies Bites
Prep the molds. Spray two silicone egg bite molds generously with cooking spray.
Make the batter. Combine the wet with the dry, and stir just until mixed properly.
Fill. To each hole, add batter until ¾ full. Stack both on your trivet.
Cook. After pouring water into your IP, carefully place the trivet inside. Cook on HIGH for about 20 mins., then leave to let the IP release the steam on its own. After that, take out the molds and let them sit for 10 mins. to cool down a little. Pop-out the bites and finish cooling them on a rack.
Serve. Enjoy with ice cream, whip cream, or and milk or coffee!
Recipe variations and substitutions:
Add chocolate chips: Mix in about a cup of chocolate chips (milk chocolate, dark, etc.) into the batter.
Nuts: Add some crunch and nutty flavor with chopped peanuts, almonds, walnuts, cashews, or whatever type of nuts you prefer.

Mocha: For a coffee flavor, add about a tsp to tbsp of instant coffee/espresso powder to the batter!
Boxed mix shortcut: Make the recipe easier by using your favorite mix for boxed brownies!
M&Ms: Add your favorite M&M flavors to the batter.
Peanut Butter: Chop some Reese's Pieces and add them to the batter.
Chocolate chip mint: Chop up some mint chocolate bars like the Andes and add to the batter.
Frequently Asked Questions
What goes with these homemade IP brownie bites?
Although delicious on their own, we love making them more indulgent! For instance, cover them with whip cream or your favorite ice cream flavor. If you have a serious sweet tooth, drizzle them with caramel or chocolate sauce. You can also dip them into fruit sauces for a tangy contrast.
More dessert recipes to try:
How to store leftovers?
Cool them down first, then cover them tightly in a container. They will last for up to 5 days chilled in the fridge.
You can also freeze them if you like. After cooling them down, arrange them in a single layer on a cookie sheet. Then, flash freeze for a couple of hours. After they're completely frozen, place all of the pieces in a Ziploc bag and keep them for up to 3 months.
To enjoy, defrost overnight or on the counter.
Recipe tips:
You can use your favorite ready-made brownie mix for these!
Grease the egg bite molds very well, or the batter may stick.
Don't fill up the holes completely to prevent the batter from spilling out. Instead, keep the mold ¾ full.
Deliciousness to your inbox
Enjoy weekly hand picked recipes and recommendations