Chicken and Dumplings Casserole
Chicken and Dumplings Casserole is a comforting dish loaded with tender chicken, creamy sauce, then topped with fluffy dumplings. A one-skillet meal the whole family is sure to love!
For more hearty meals, try this Mushroom Pork Chops, Hamburger Steak with Mushroom Gravy, and Swedish Meatballs. All of these recipes have delicious yet familiar flavors and a great option for kids and adults alike.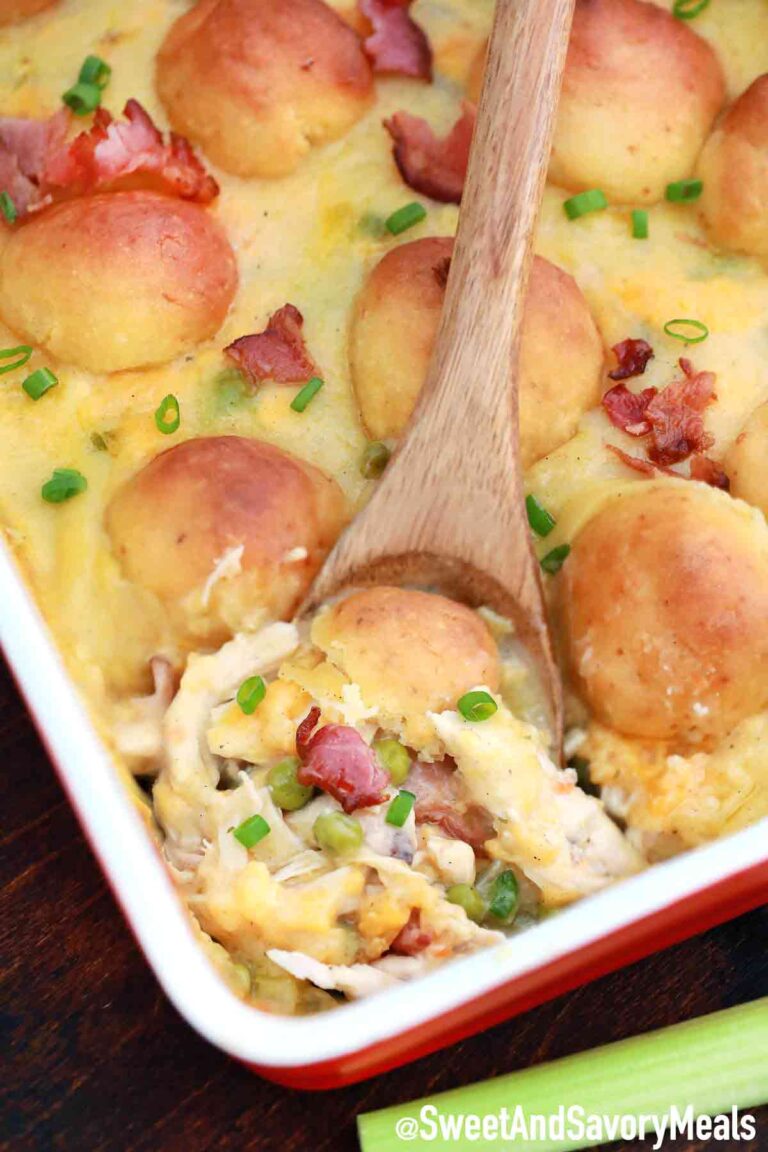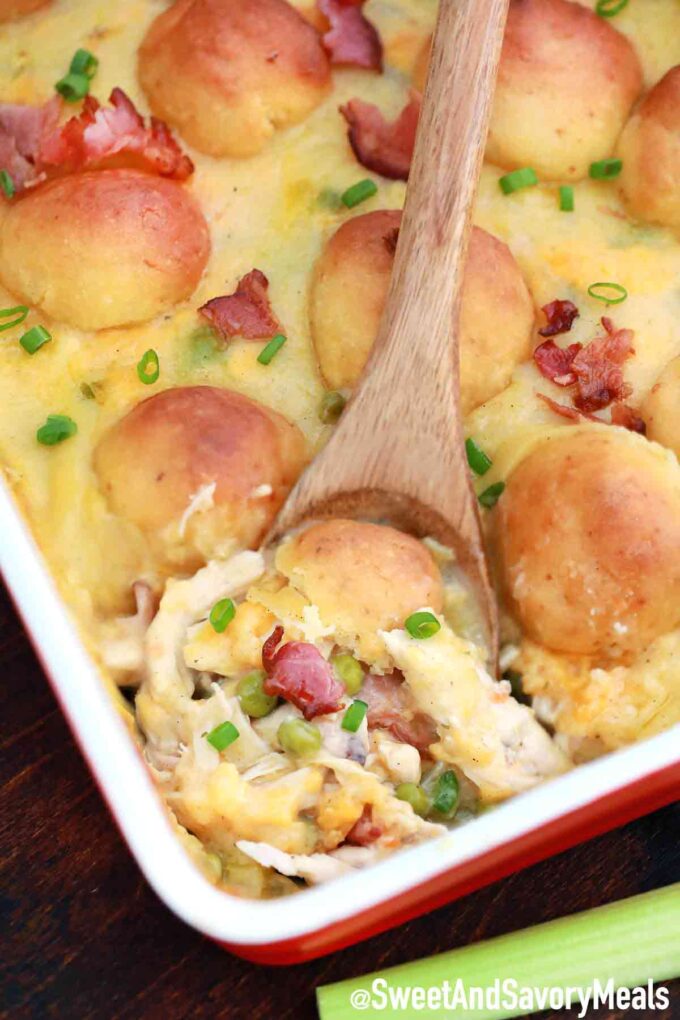 Easy Chicken and Dumpling Casserole
Chicken and Dumplings Casserole may seem intimidating, but it's actually very easy. It's one of my secret weapons during busy weeknights because it takes less than an hour to make. If you enjoy Old Fashion Chicken and Dumpling, you will definitely love this meal!
It only requires basic ingredients like chicken, flour, bacon, cheese. Best of all, it's so delicious, creamy, and super flavorful. Also, if you love a cheesy dish, this is one the best out there. Apart from being flavorful, it is rich, cheesy, and creamy with tender meat and homemade dumplings in every bite. There's also a whole cup of bacon in there!
This casserole dish still tastes awesome when reheated, so it's a great recipe if you do meal prepping. You can also do a bigger batch if making for a crowd or halve it if it's just for a few people. I love serving it with a salad and some vegetables on the side. I have no doubt this will become a classic in your home as it is in mine!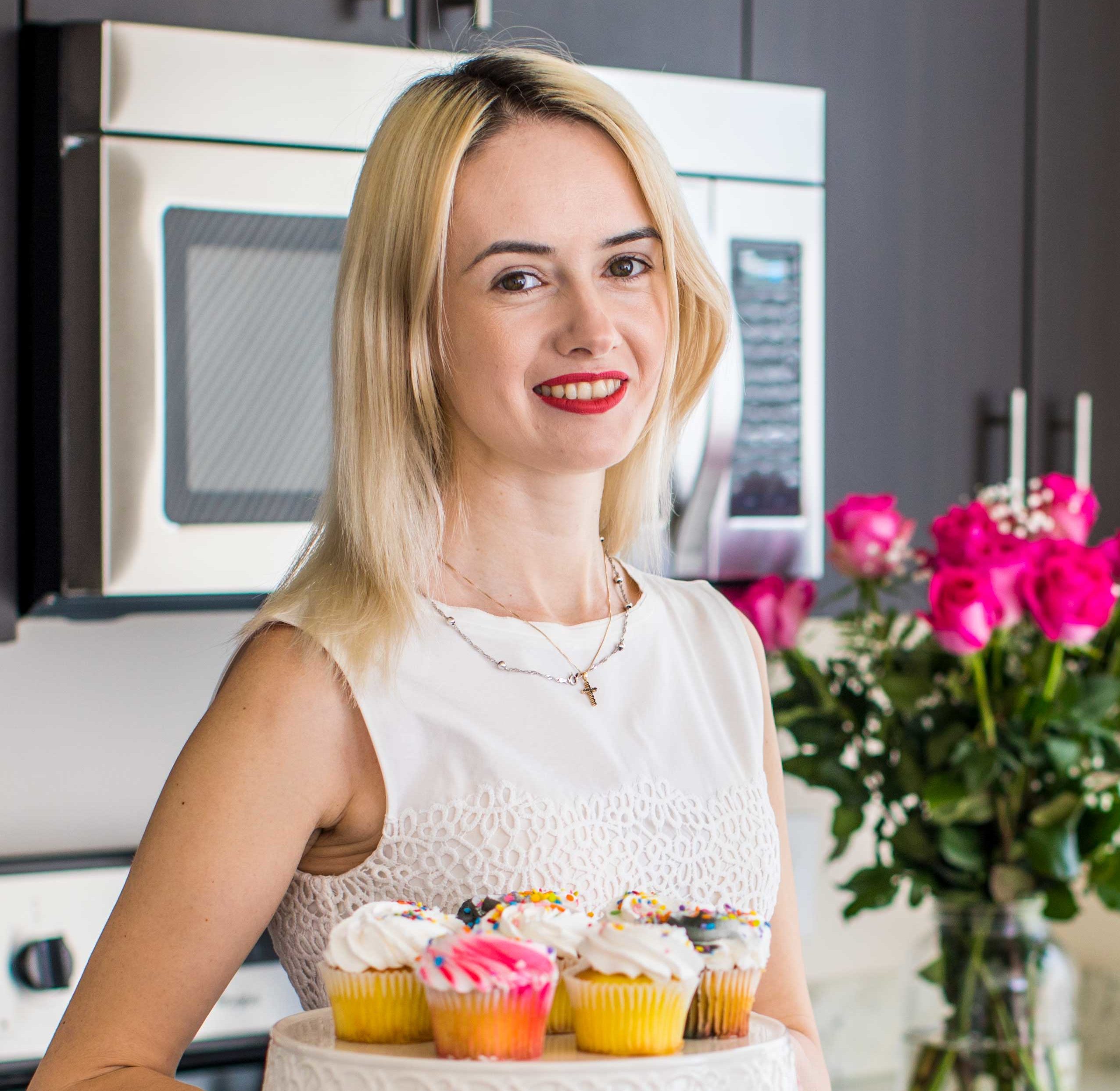 Follow us on Pinterest for more delicious recipes!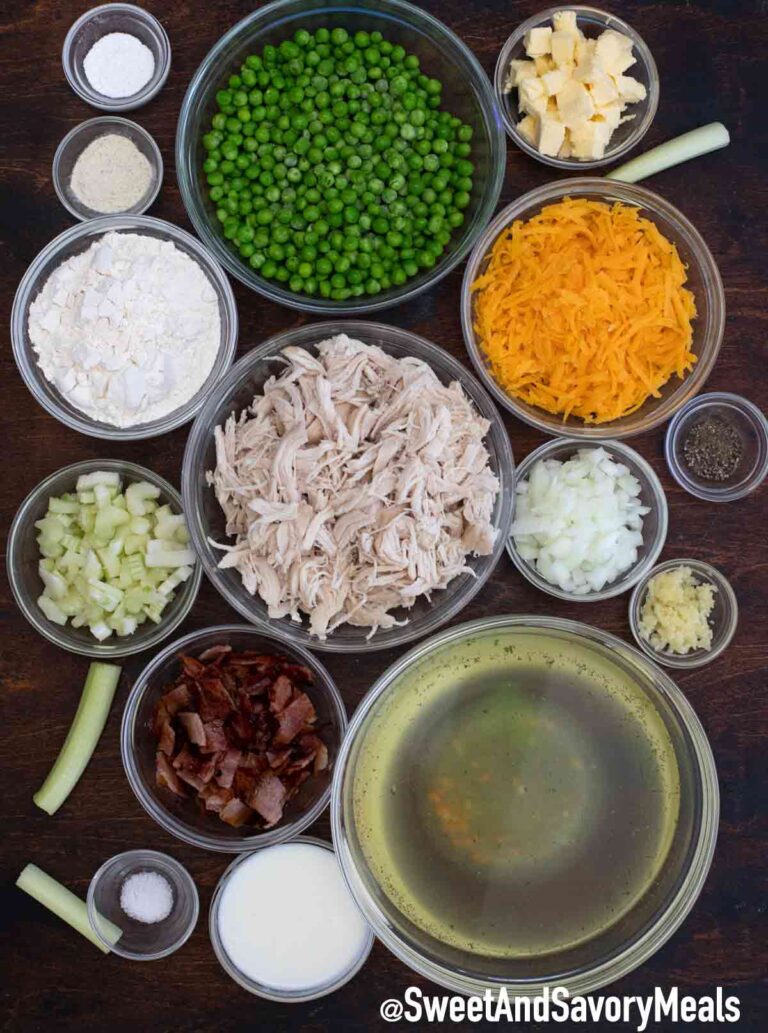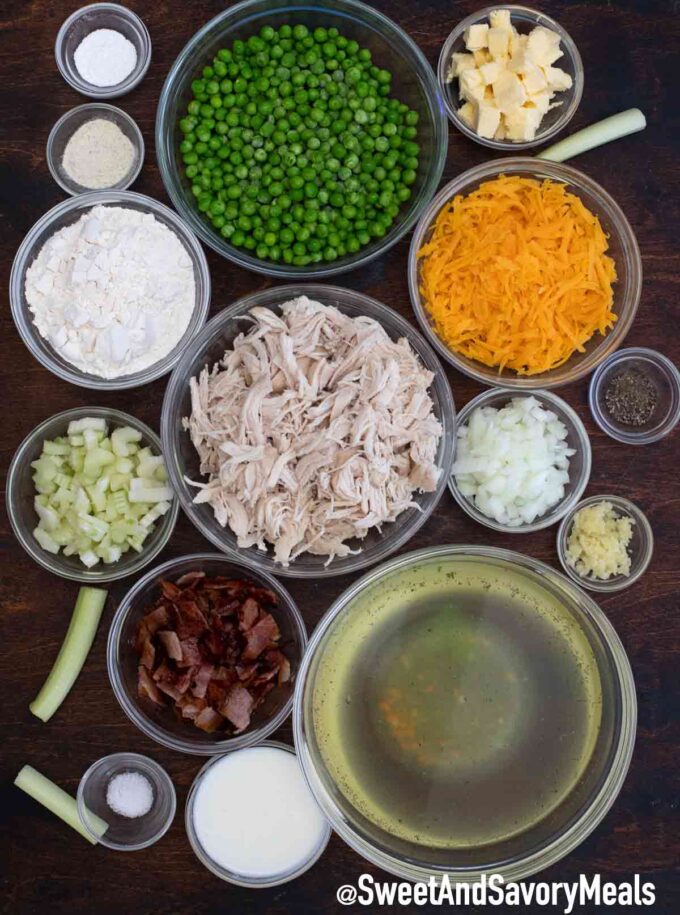 How to make Chicken and Dumplings Casserole?
This recipe has two components: the creamy chicken for the bottom layer and the dumplings as the topping.
For the Chicken Layer:
Prepare for baking: Heat oven to 350F. Coat baking dish with non-stick spray.
Sauté aromatics: Next, cook celery and onion in butter until soft, then next is the garlic. Continue cooking for one minute.
Cook the chicken: Stir in the Ranch seasoning, flour, and salt and pepper. Blend everything together. Then, pour in the broth gradually. Boil until it starts to get thick. Add the peas, let cook for a few minutes, then stir in the shredded meat.
Add the bacon and cheese: Turn off the heat. Combine the bacon and cheddar with the rest of the mixture. Pour into your baking dish then top with more cheddar.
For the Dumplings:
Combine the dry ingredients: Stir them well in a medium bowl.
Add the wet ingredients: Then, stir butter into the mix until crumbly. Add the buttermilk and mix well.
Bake the Casserole:
Top with dumplings: Drop the dumplings by the tablespoonful over the chicken mixture.
Bake: Bake for 30 minutes uncovered. The dish is done when a toothpick inserted into the dumplings comes out clean.
Garnish. Finely chop green onions and cooked bacon, and sprinkle over the top.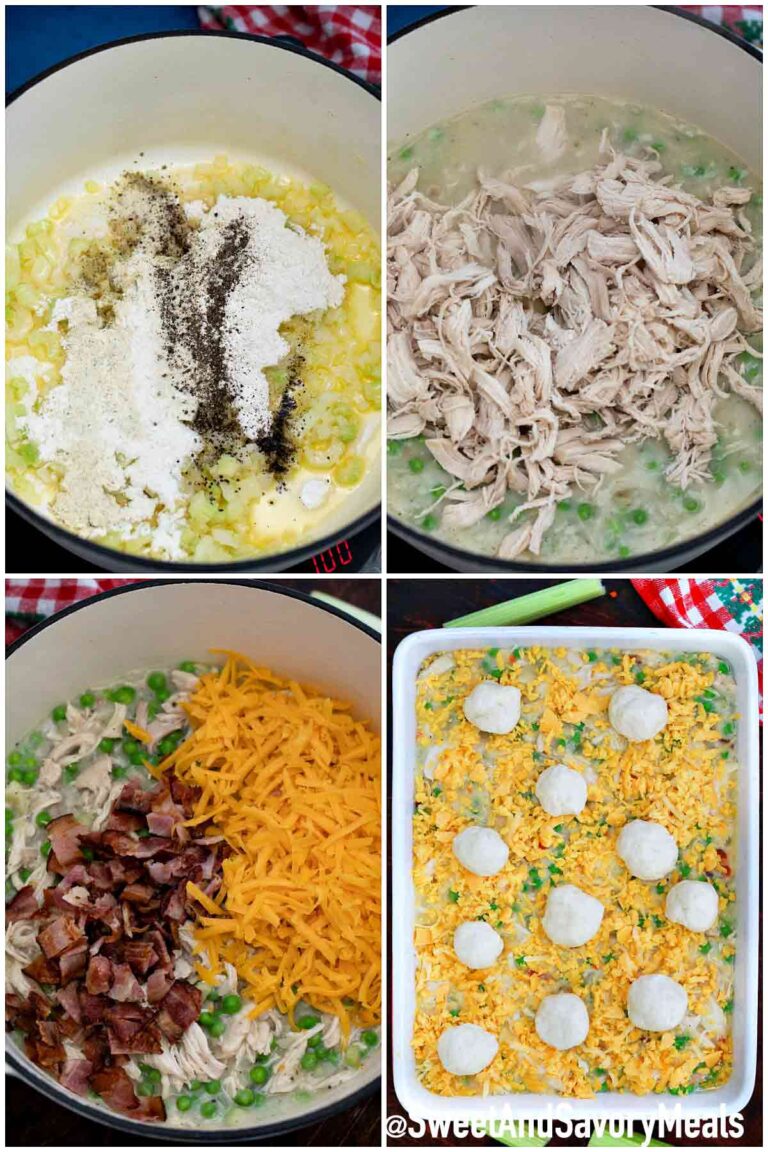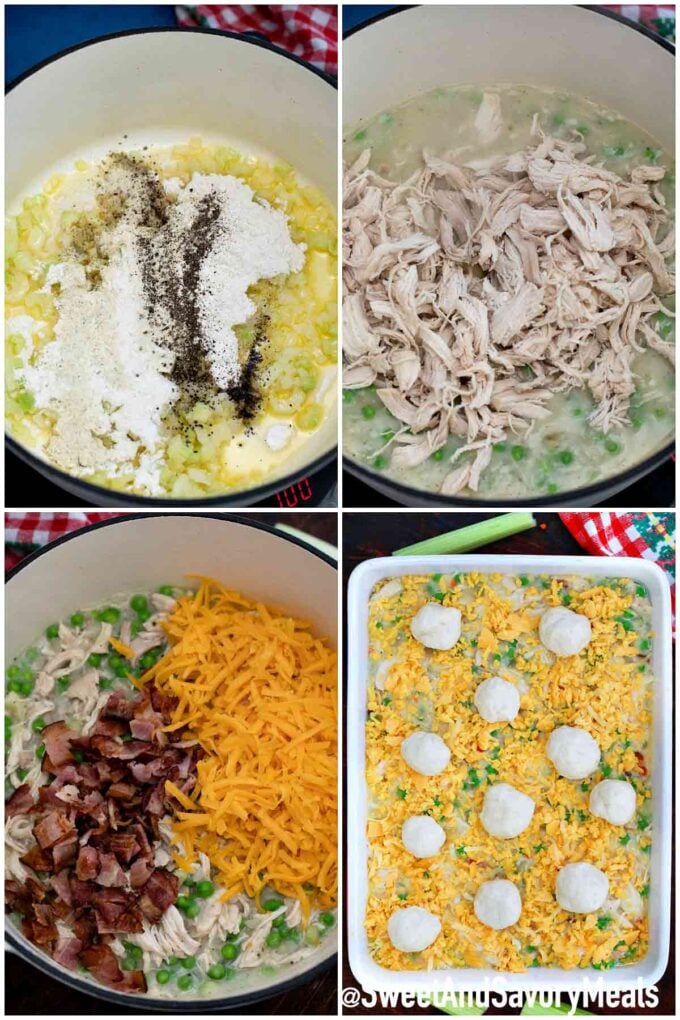 Recipe Variations and substitutions:
Use rotisserie chicken: it adds so much flavor to the dish, and you can use the carcass to make broth for scratch. Also, you can use shredded chicken.
Add canned soup: try adding some cream of chicken or cream of mushroom soup for a creamier texture.
Make it spicy: if want a bit of heat, add some red pepper flakes, or chopped jalapeno peppers.
Add more vegetables: add carrots, spinach, cooked mushrooms, broccoli, celery, and other vegetables to make it healthier.
Do you have to pre-cook chicken in a casserole?
For this one, yes. It's the most effective way to make sure the meat is cooked evenly and properly. However, you can use raw meat as well, but you will have to increase the cooking time by about 10 more minutes.
Can I cook dumplings separately?
Sure! You can actually use these homemade dumplings as a side dish. Just use the broth to cook the dumplings.
However, I highly suggest you cook them along with casserole. The dumplings absorb all those flavors. They also add a nice texture and balance out the creaminess.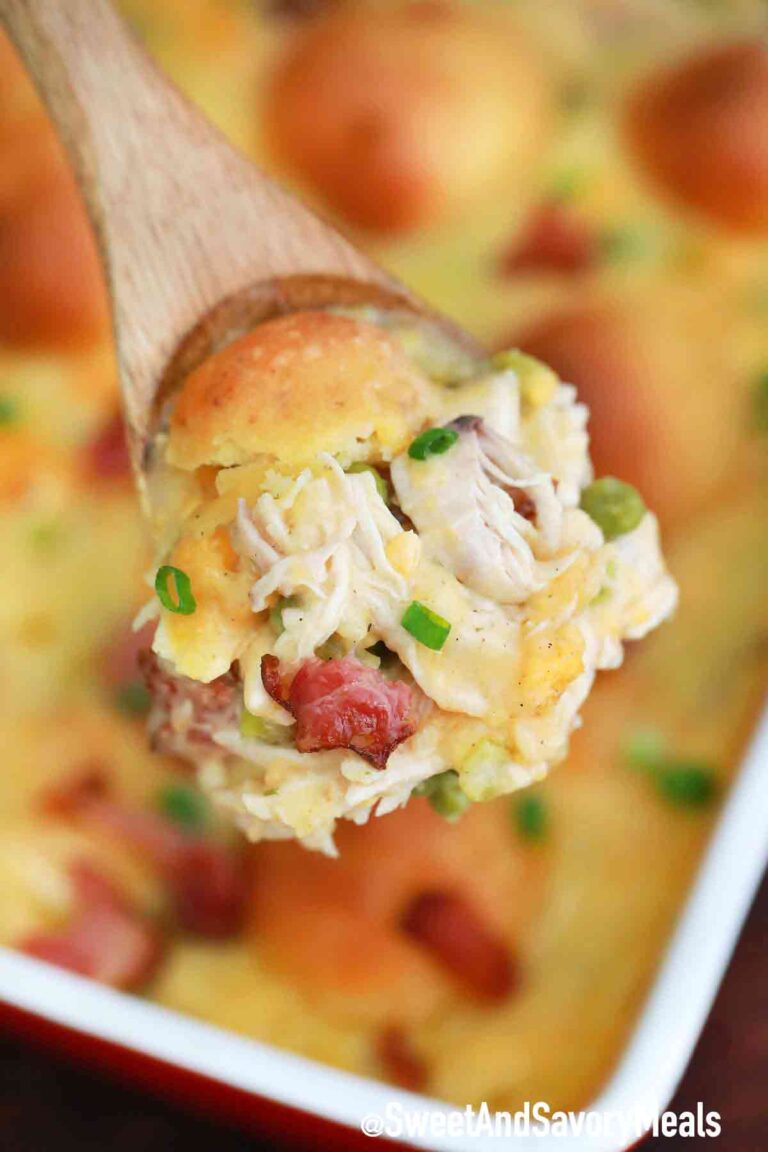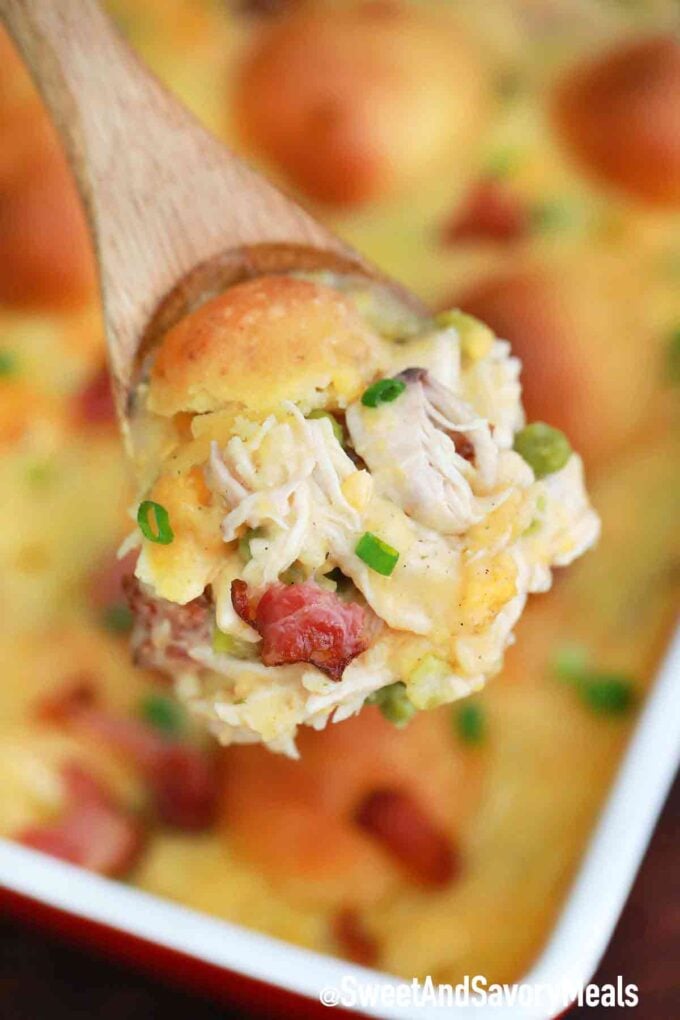 What to serve with Chicken and Dumplings Casserole?
You can serve it with so many things! I like baking some cornbread or 30-minute dinner rolls to go along with the casserole because they soak up that gravy beautifully.
To add more greens to the meal, try serving it with a salad or some steamed broccoli.
Can you make Chicken and dumpling casserole in advance?
Yes. This recipe freezes well and still tastes amazing when reheated. Make sure the casserole is completely cool before storing it in the fridge where it can stay for up to two days.
To freeze leftovers, use a freezer bag or airtight container, and freeze it for up to 3 months.
More homemade casserole recipes: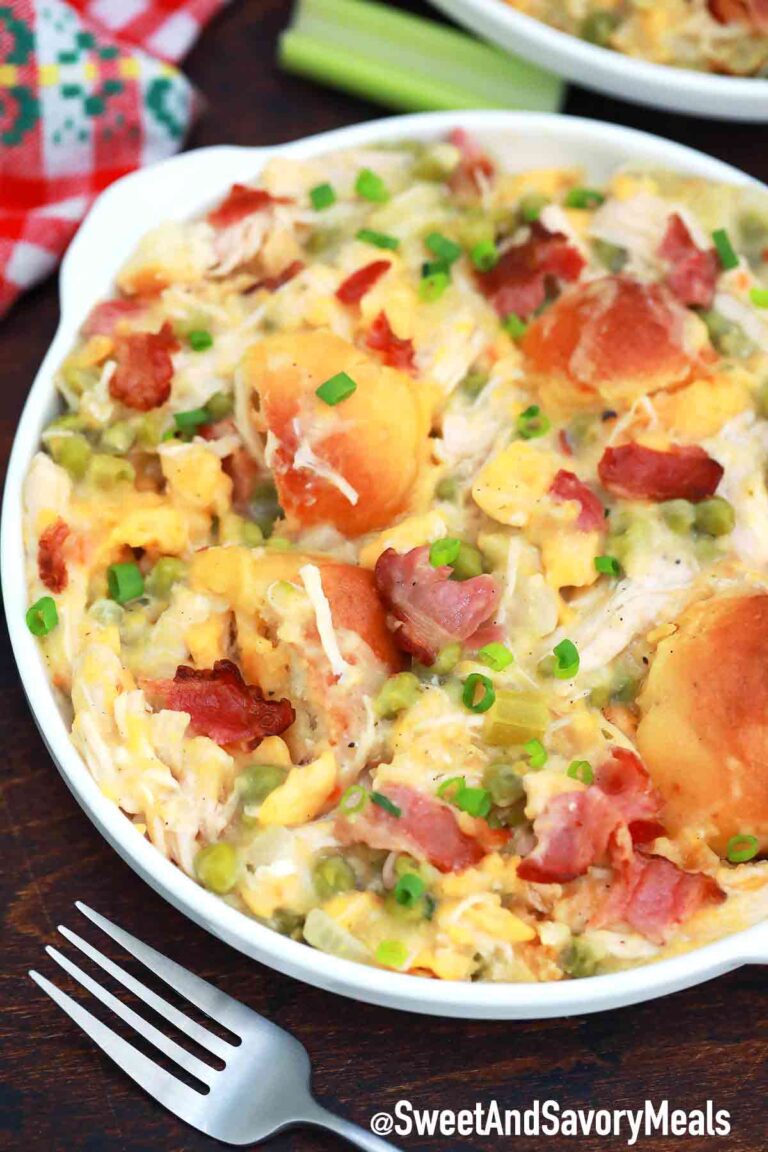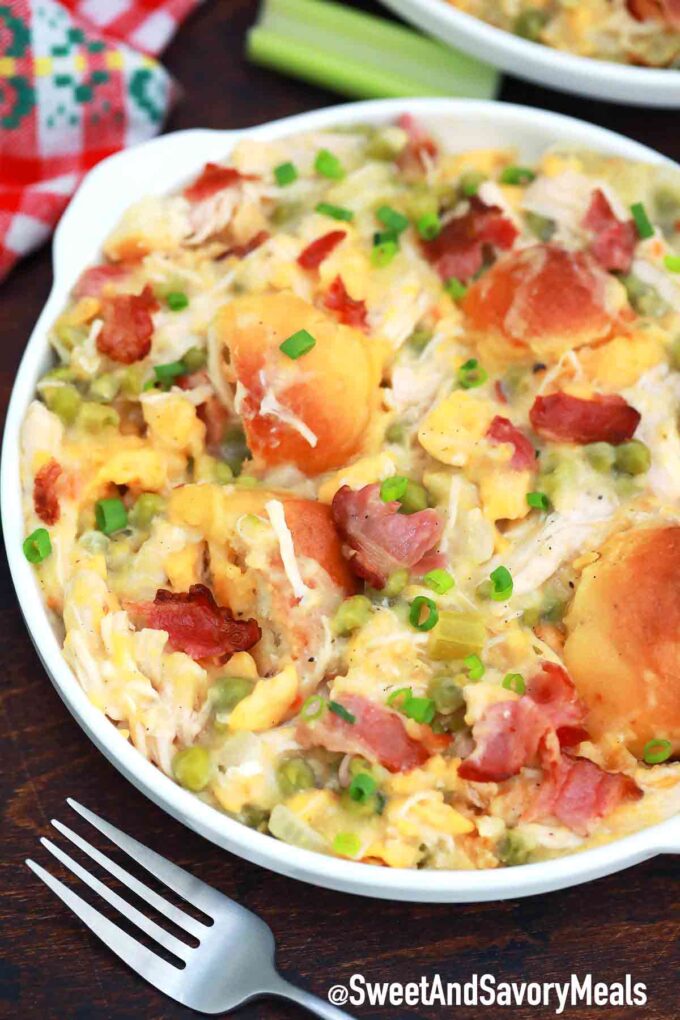 Recipe tips:
To save time, use a biscuit mix instead of the homemade dumplings. Also, make sure to check for proper doneness after baking.
Slice the meat into chunks instead of shredding if you prefer.
For the best results, I recommend using real salted butter, not margarine.
To save time, use store-bought rotisserie chicken to make this dish quick and easy.
In addition, you can use the leftover turkey you might have from your Thanksgiving feast today to make this recipe.
Garnish with freshly chopped parsley, bacon, or shredded cheese.
Save Recipe
Chicken and Dumplings Casserole
Chicken and Dumplings Casserole is a comforting dish loaded with tender chicken, creamy sauce, then topped with fluffy dumplings.
Author: Catalina Castravet
Serves: 6 servings
Prep time:

30

minutes
Cook time:

40

minutes
Total time:

1

hr

10

mins
Ingredients
HOMEMADE DUMPLINGS:
GARNISH:
Instructions
HOMEMADE DUMPLINGS:
Nutrition information
Calories: 1018 Carbohydrates: 73 Protein: 50 Fat: 59 Saturated Fat: 29 Cholesterol: 215 Sodium: 1830 Potassium: 1175 Fiber: 7 Sugar: 12 Vitamin A: 1735 Vitamin C: 32 Calcium: 470 Iron: 8
Save Recipe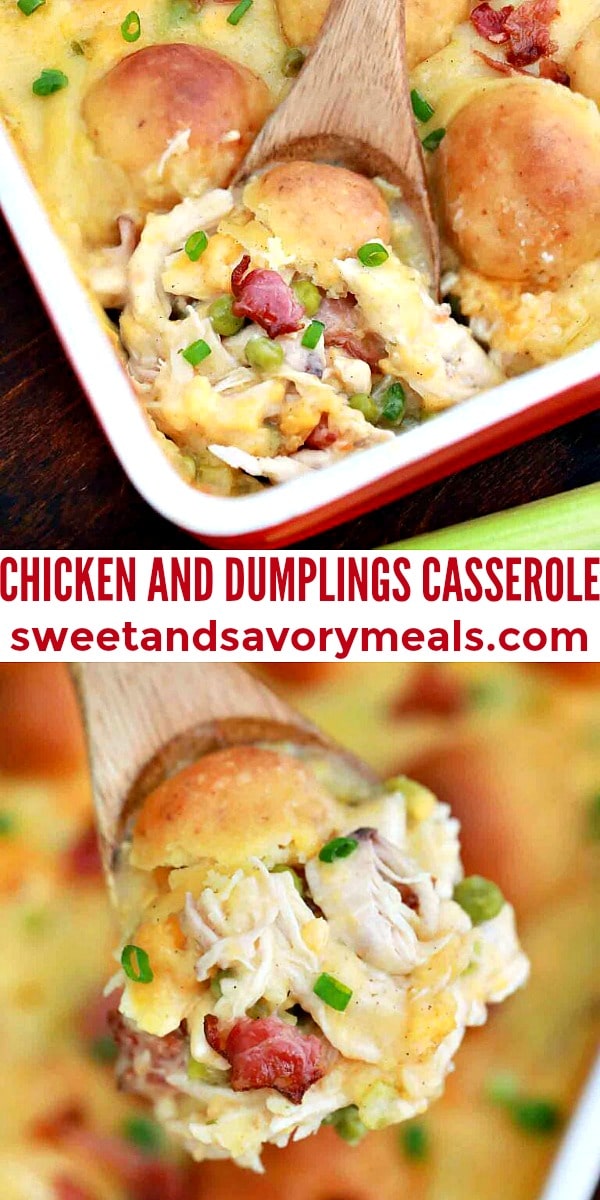 More recipes you might love
Categories: