Instant Pot Chicken and Dumplings
Instant Pot Chicken and Dumplings is a delicious and comfort dish easily made in the pressure cooker. It is a classic homemade food made with tender chicken and fluffy dumplings. The perfect dinner for colder days which is ready in 40 minutes.
When the time comes for hearty and quick meals, the pressure cooker does this best. This recipe was perfected many times over the years, and we are glad to share the best version of this yummy soup. Also, you can try our other favorites like chicken noodle soup, taco soup, or slow cooker baked potato soup.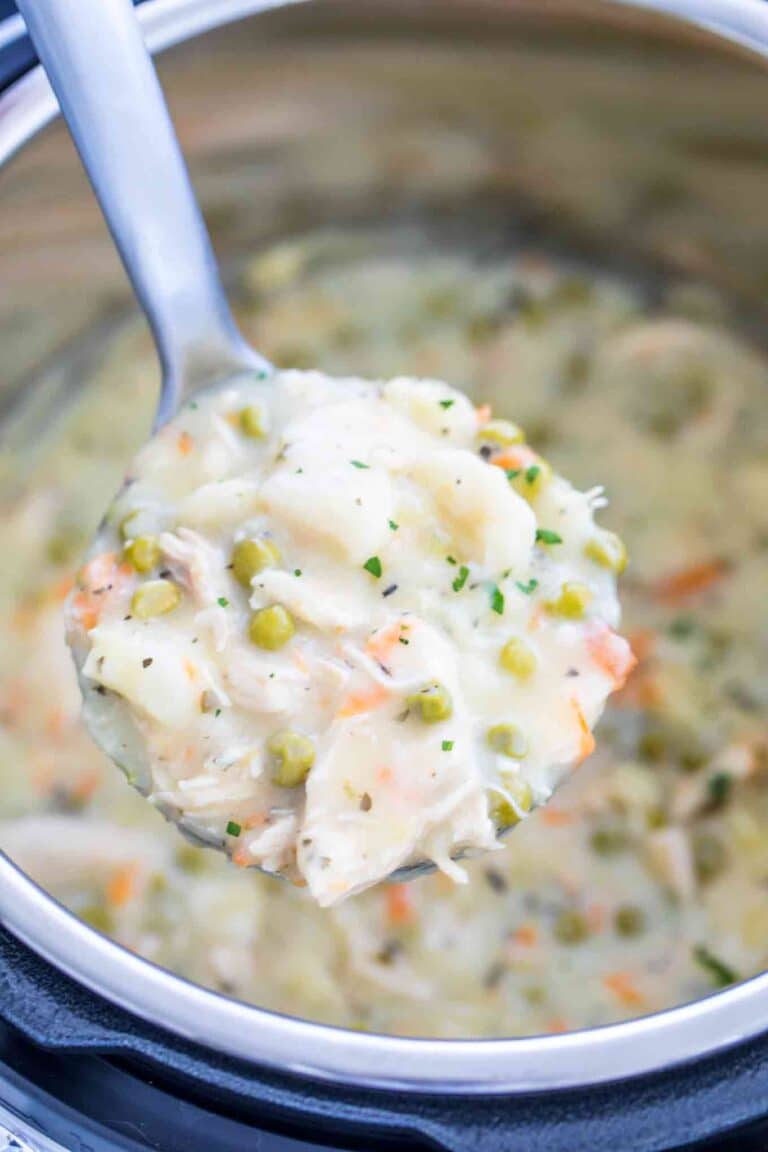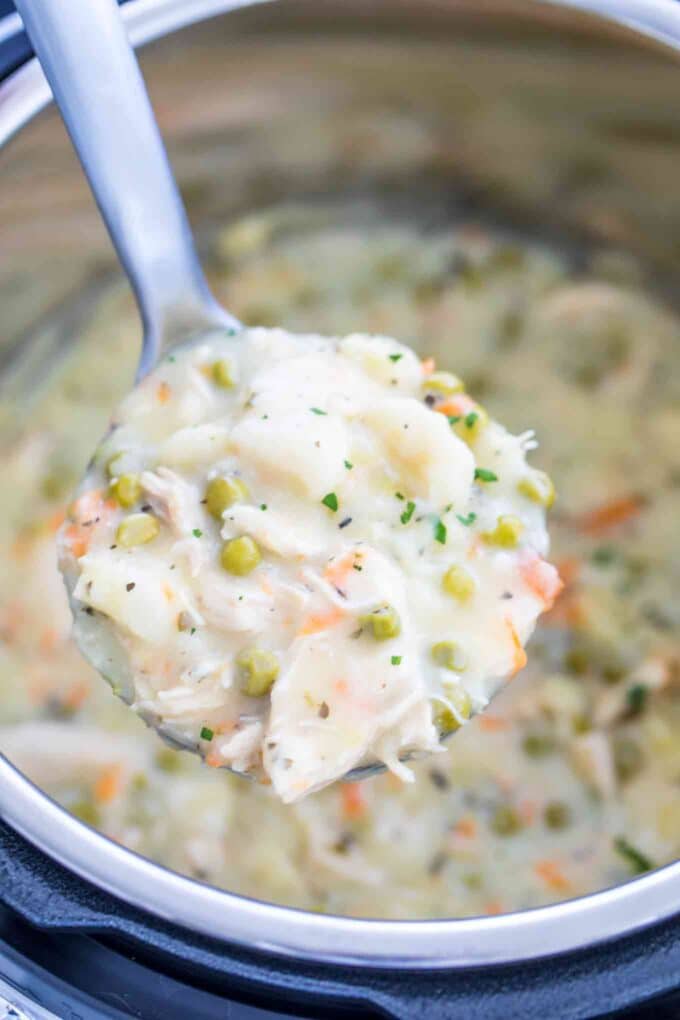 Easy Instant Pot Chicken and Dumplings
Instant Pot Chicken and Dumplings is another comfort food favorite. Every time we have friends or guests over and we serve them this homemade meal, they rave about how delicious and flavorful it is. Usually, they think it a very complicated and fancy dish to make, but it is honestly one of the easiest dinners to prepare.
But what is the secret to a delicious IP chicken and dumpling? Well, from our experience the secret comes from making the dumpling from scratch. This will take some additional time, but the dish will taste so much better! Of course, you can use a store-bought version, it will work fine. However, when we have time we always try to make it from scratch.
Those little homemade dough pieces swimming in a sea of chicken deliciousness is very satisfying. This recipe is perfect for colder days and can be served at lunch or dinner. It is light and fluffy with a spongy core. Serve it as is, or with a piece of bread on the side.
What is "chicken and dumplings"?
This is a classic dish that is usually made of chicken cooked in water (or broth) and vegetables loaded with biscuit dumplings. It originated in the USA but is widely used throughout the world. Due to its thick texture, some call it a stew while others call it a soup. You can classify it as you wish, but the meal is super flavorful and delicious.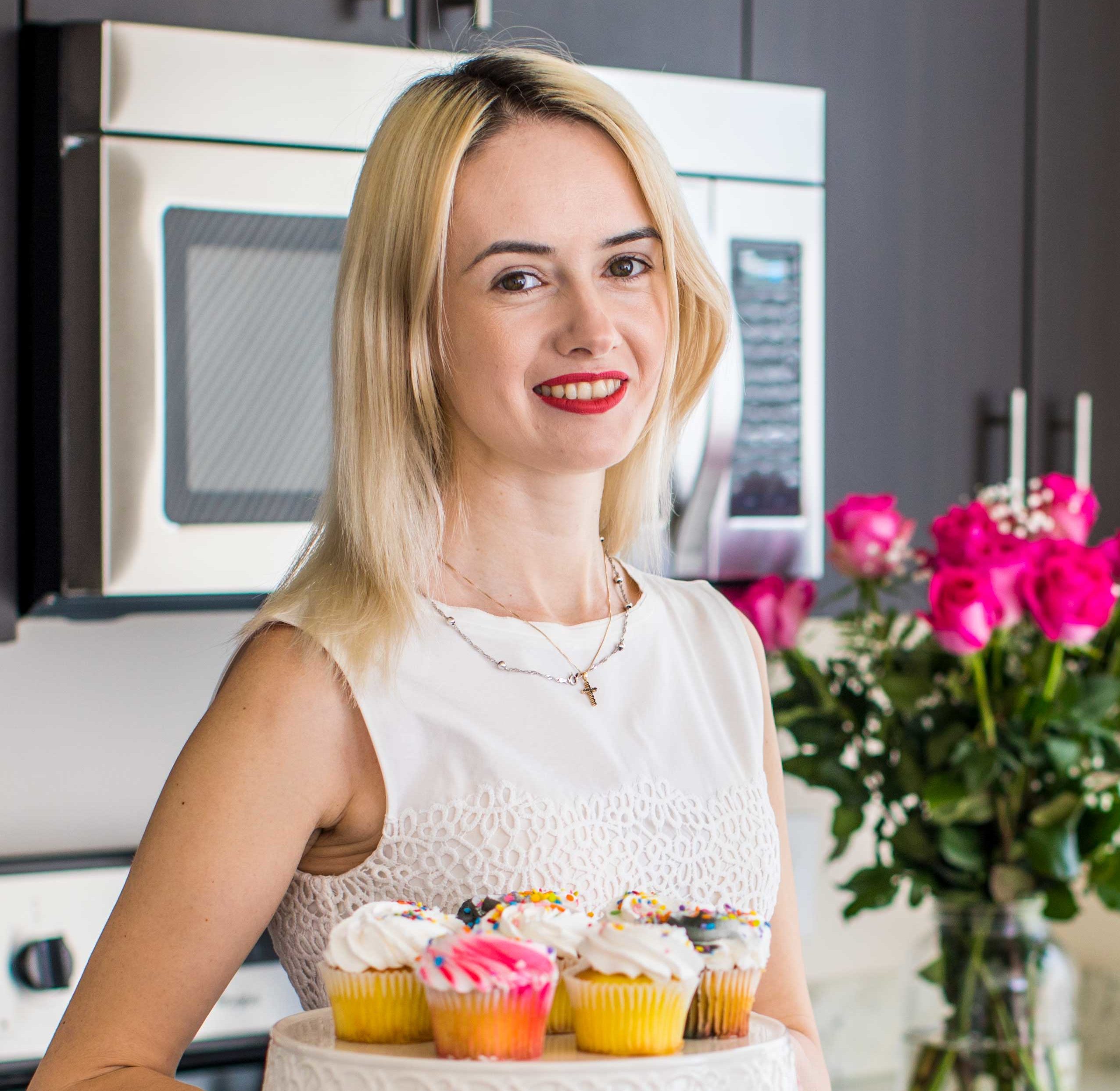 Follow us on Pinterest for more delicious recipes!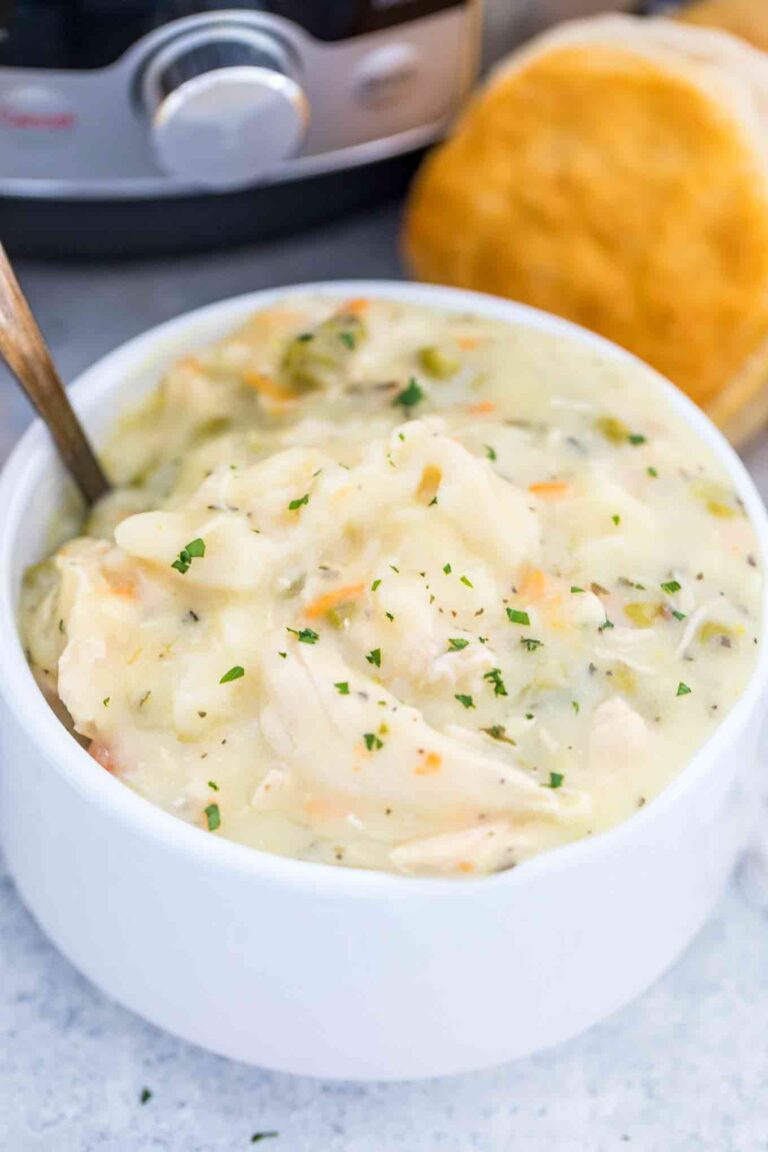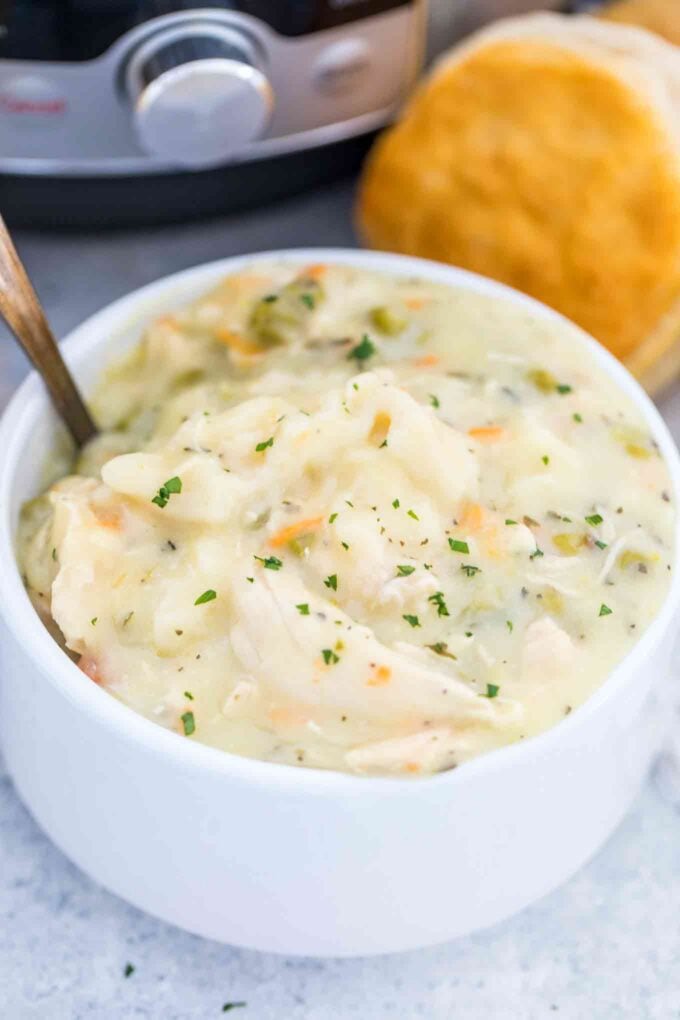 Which dumplings are the best?
You can use homemade dumplings from scratch or store-bought canned biscuits. Both versions work fine, but for an authentic taste and look we usually make them from scratch.
However, if you are short on time, the refrigerated canned biscuits are just as fine.
HOW DO YOU MAKE DUMPLINGS FROM SCRATCH?
Making them from scratch is very simple. All you need is simple ingredients, which will result in a buttery, flavorful, creamy dinner.
Start by putting baking powder, flour, and some salt in a bowl.
Melt some butter and add it to the bowl. Using a fork stir mixture until it has a crumble like texture.
Next, add some buttermilk to it and stir together to make a soft dough. That is it!
Once done, simply add the dough to the pressure cooker.
How to make Instant Pot Chicken and Dumplings?
Brown the chicken. We love browning the chicken for a few minutes on each side. This enhances the flavor and gives it a nice texture. We usually use thighs here. Then, simply put some oil in the Instant Pot, and using the saute function, sautee them for few minutes on each side. Similarly, you could use a chicken breast. If so, cut it first into smaller pieces, and then brown the meat.
Cook the veggies. Next, cook the veggies in a little bit of oil using the same saute function. Stir and cook until softened for about 5 minutes. Then add back the chicken to the mixture.
Add the liquid. Using chicken broth is our favorite way to do it. However, you can also use water, though the flavor will not be as rich. Add the liquid with herbs to the pressure cooker mixture. Close the lid of your IP and set this for 7 minutes on High Pressure.
Add the dumplings. Then, shred the chicken, stir in heavy cream and add in the dumplings, whether you're using homemade or canned biscuits.
Cook. Lastly, on Saute mode, cook the biscuits until ready to serve, stirring from time to time.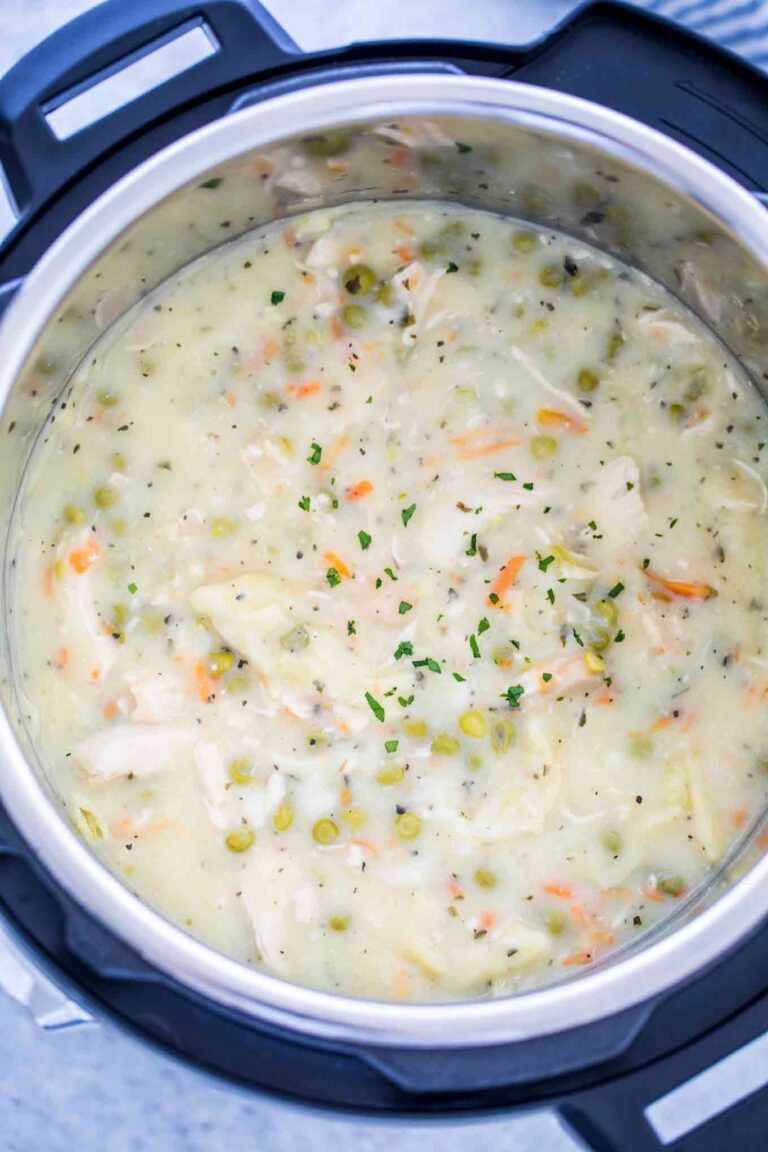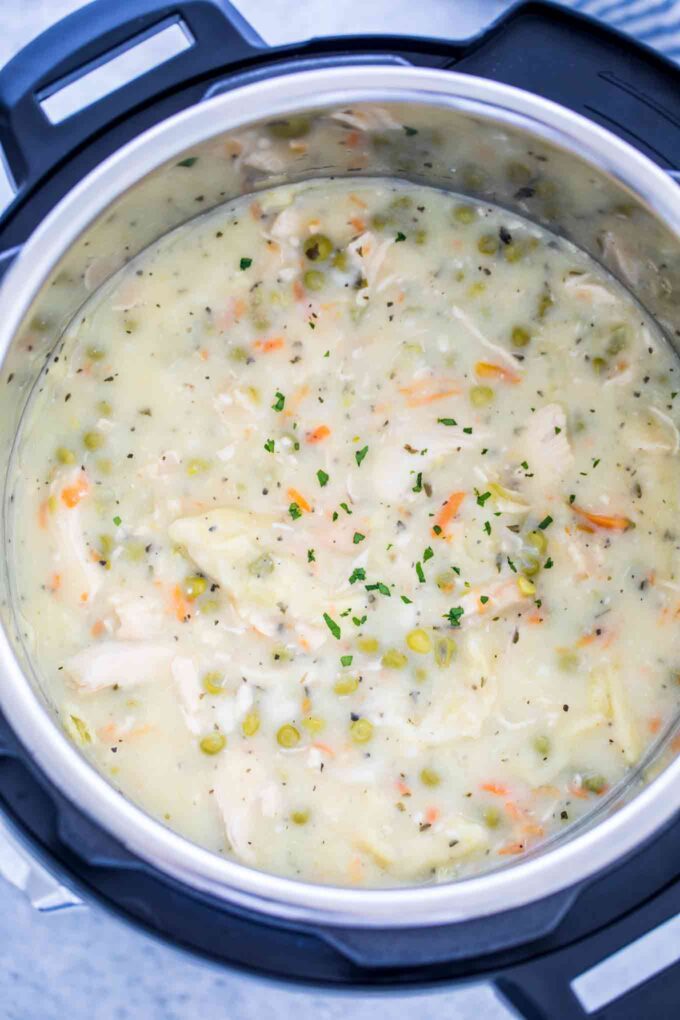 How Long Do You Cook Chicken & Dumplings In The Instant Pot?
I set the cooking time to 7 minutes under pressure. Also, it may take 5-10 minutes for the IP to come to pressure. Then, when the cooking is done, you have to allow about 10 minutes for natural pressure release.
How to make chicken and dumplings on the stovetop?
Making this classic dish on the stovetop is also very easy. We have made it multiple times, and you can check the step by step recipe here.
How to make Chicken and Dumplings in the Crockpot?
Place the chicken, broth, and veggies in the slow cooker.

Cover, and cook for 3 to 4 hours on High, or until the meat is cooked through.

About 30 minutes before serving, add in biscuit dough to the slow cooker.

Cook until the dough is no longer raw in the center.
The full crockpot version of this recipe can be found by clicking this link.
How to store Instant Pot Chicken and Dumpling?
Let it completely cool before refrigerating. Then, transfer the dish into an airtight container and refrigerate for up to 4 days.
More delicious Instant Pot recipes:
HOW TO FREEZE it?
Freezing it is very simple. First, transfer the soup into an airtight container or freezer bag. Next, transfer the dumplings to a separate bag. Squeeze the bag to ensure no air left. Place them in a freezer for up to 3 months. Defrost before consuming.
Recipe Tips:
If you are short on time, use refrigerated buttermilk biscuits as they work best for this recipe.
Also, feel free to add other spices to it, such as dried oregano, onion powder, garlic powder, etc.
To make your own stock, follow this recipe on how to make homemade chicken stock from scratch.
You can add other vegetables if you would like. Celery, carrots, peas will work perfectly here.
Save Recipe
Instant Pot Chicken and Dumplings
Instant Pot Chicken and Dumplings is a delicious and comfort dish easily made in the pressure cooker. It is the perfect dinner to have with family, which is ready in 40 minutes.
Author: Catalina Castravet
Serves: 6 servings, about 2 cups each
Prep time:

23

minutes
Cook time:

7

minutes
Total time:

37

mins
Ingredients
DUMPLINGS:
CORNSTARCH MIXTURE:
Nutrition information
Calories: 457 Carbohydrates: 33 Protein: 32 Fat: 21 Saturated Fat: 4 Cholesterol: 78 Sodium: 824 Potassium: 1087 Fiber: 3 Sugar: 6 Vitamin A: 4355 Vitamin C: 14.6 Calcium: 225 Iron: 3.1
Save Recipe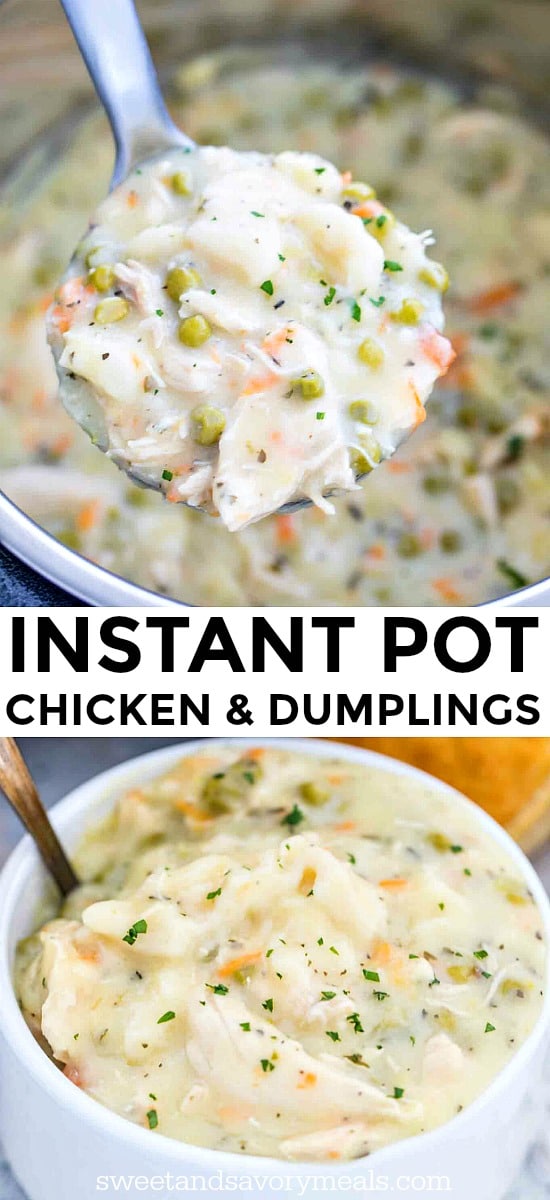 More recipes you might love