Old Fashioned Chicken and Dumplings [Video]
Old Fashioned Chicken and Dumplings is a great dinner recipe filled with tender chicken, veggies, and tender dumplings. This flavor-filled dish is perfect to enjoy when you crave to feel the comfort of a classic homemade recipe. It is also great if you are looking for a soup that's a little out of the ordinary.
This homemade delicious recipe is the perfect meal for anyone who wants to not have a typical soup. If you enjoy comfort foods, this is as good as it gets. Our other favorites are Cheeseburger Soup and Homemade Chicken Noodle Soup.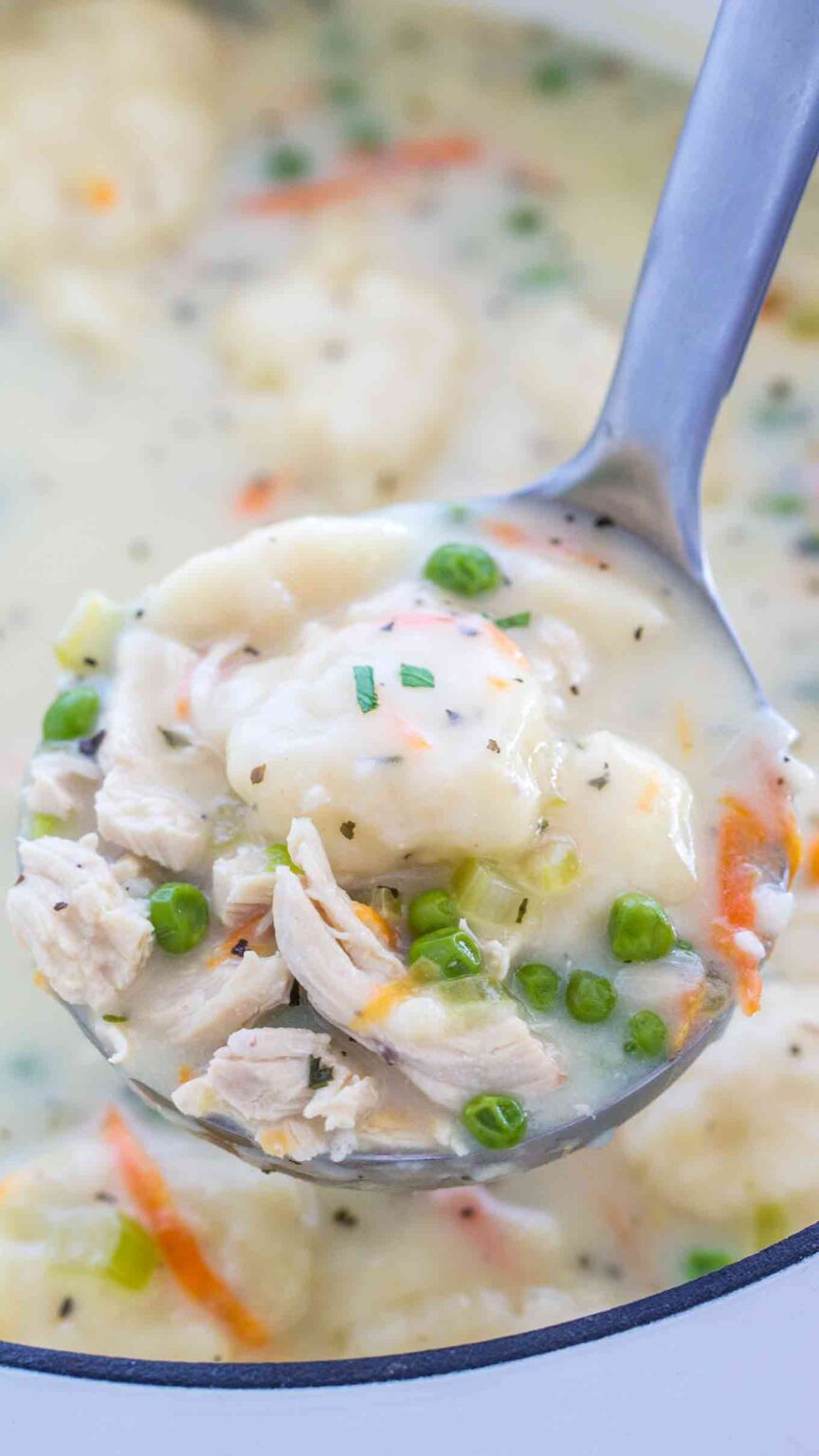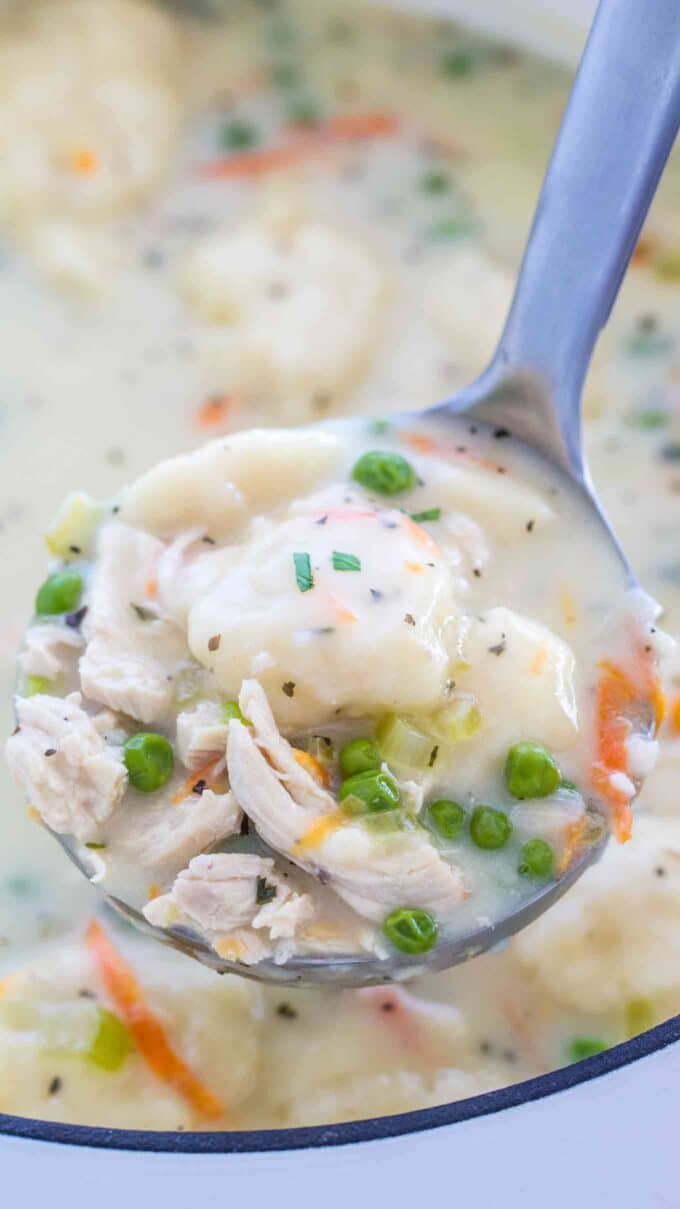 Old Fashioned Chicken and Dumplings
Old Fashioned Chicken and Dumplings soup are so good that you will want to make it again and again. We love this recipe because it isn't your typical soup. It's different from your everyday chicken noodle soup or tomato soup and adds a little bit of extra goodness to your meal. If you're wondering what to do with the leftovers, be prepared to freeze them and save them for later. It will be just as delicious and flavorful later on.
Serve your cravings for comfort and delicious food in the comfort of your own home. They're very easy to make too! This is a great dish to serve kids as well because it's not super messy and so delicious!
If anyone is a picky eater in the family it will help to know what goes into it because you can adjust the recipe to your leisure. Also, please watch the recipe video on how to best prepare this dish.
How do you fix runny chicken and dumplings?
The beauty of this recipe is its simplicity and the fact that you can easily prepare it from scratch. It starts by including the tender dumplings and juicy chicken in an easy homemade broth. Once ready, you should have a rich and balanced dish.
Not too runny and not overly thick. If for some reasons it is runny, below are some easy steps to fix it:
Add some roux to the veggies, so that the broth can thicken.
If the soup is still on the runny side after you add the dumplings, add a cornstarch and water slurry to thicken it.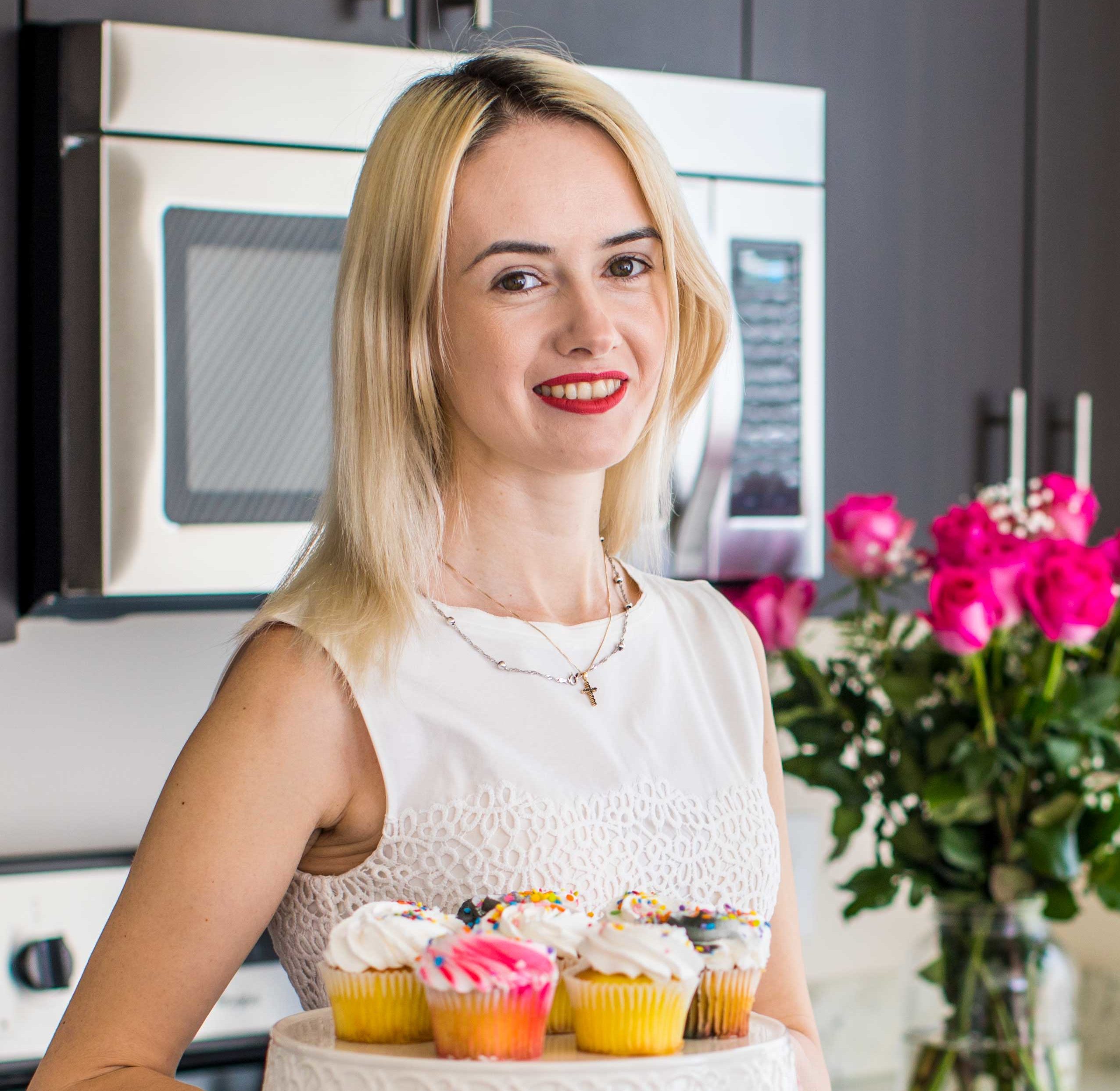 Follow us on Pinterest for more delicious recipes!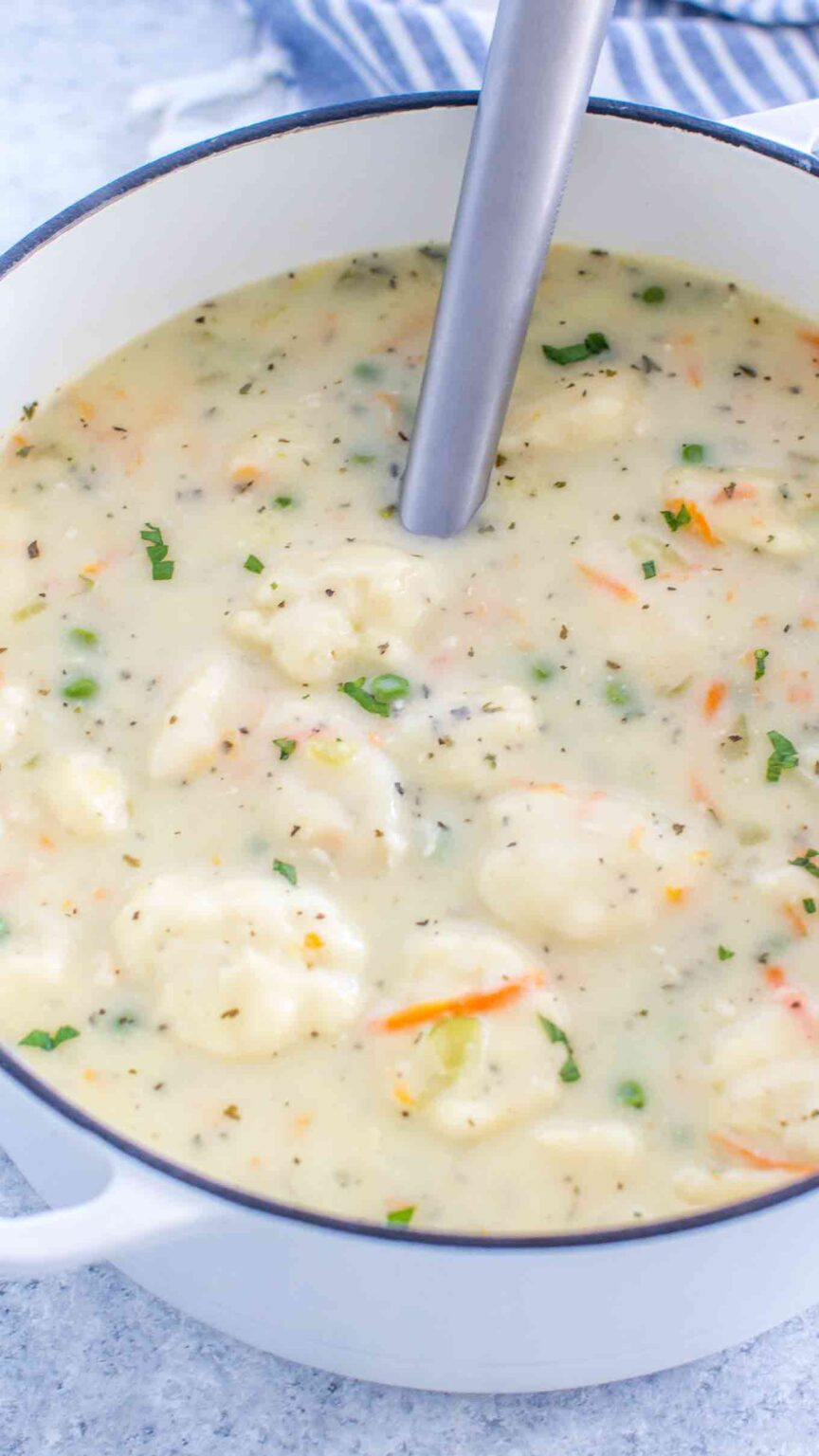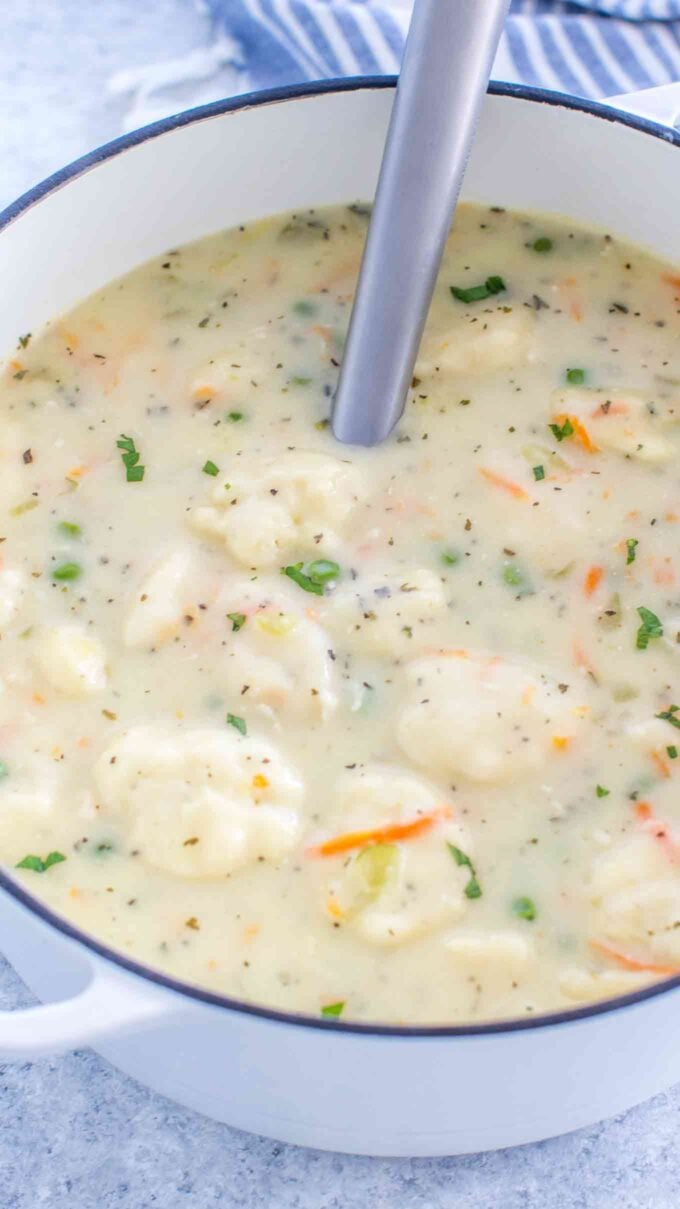 Why are my dumplings chewy?
Dumplings are supposed to be chewy! The soup that sinks into them is what gives them the flavor and the added texture.
However, if they're too chewy it may mean that you didn't cook them enough. They should be flavorful and creamy.
Can you make Gluten Free Old Fashioned Chicken and Dumplings?
You can easily make this delicious dish gluten-free. Simply, replace regular flour with a gluten-free version.
Take 1 cup of any gluten-free all-purpose baking mix and replace it with the flour that is written to cook with.
Makes sure you use gluten-free flour that can be replaced 1:1. Next, combine it with the salt and baking powder. Stir in the salt.
Then, take two tablespoons of melted butter, mix it in until crumbly and add buttermilk.
Finally, make sure you stir in until very well combined.
How do you make dumplings from flour and water from scratch?
Dumplings to use in this recipe are super easy to make, they are buttery, flavorful, creamy, and delicious.
Put baking powder, flour, and salt in a mid-size bowl. Add melted butter and using a fork stir mixture until it has a crumble like texture. Stir some buttermilk in to make it have a soft dough.
Drop the dough in small spoonfuls into the boiling soup. Cover the pot and let it simmer for about 15 minutes without taking the lid off.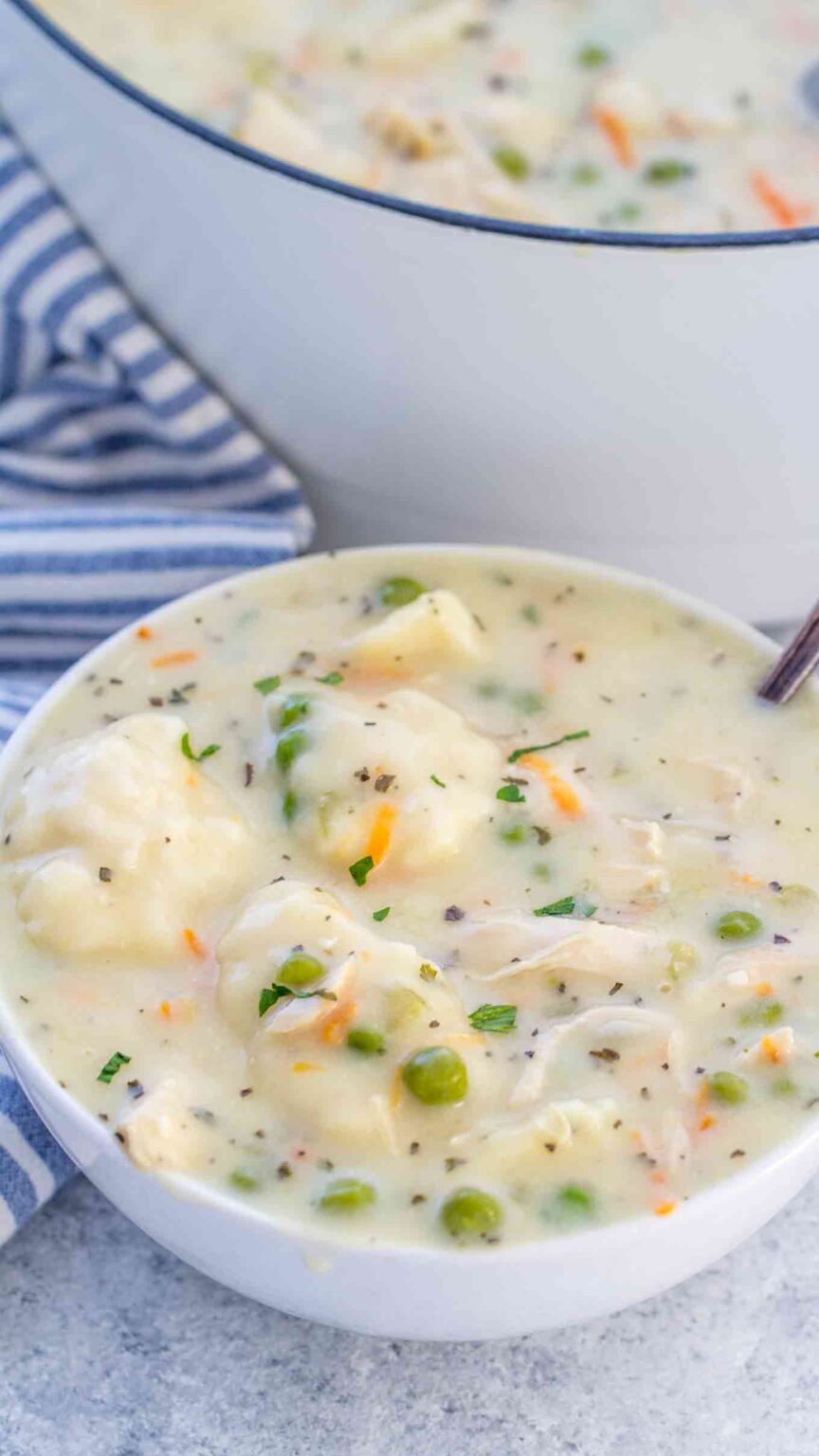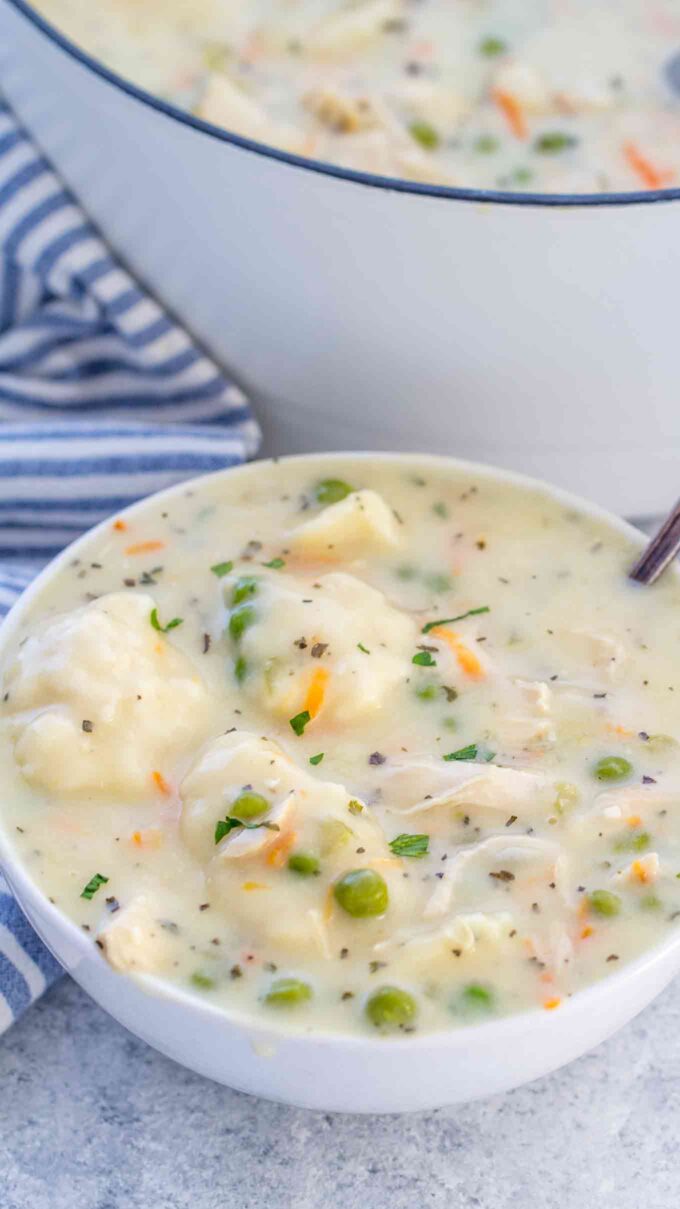 How to Freeze Chickens and Dumplings?
Put the soup in an airtight container.
Next, transfer the dumplings to a separate bag.
Take out all the extra air that has been trapped inside of it.
Place both in the freezer and let them freeze.
How to reheat Old Fashioned Chicken and Dumplings?
Take the dumplings and soup out of a refrigerator/ freezer.
Put them into a pot.
Let them simmer.
Then, add the broth into the pot.
Heat until the juice gets absorbed into the dumplings a little more.
Once the water begins to boil, then it is ready to serve again.
Save Recipe
Old Fashioned Chicken and Dumplings
Old Fashioned Chicken and Dumplings is a great dinner recipe filled with tender chicken, veggies and tender dumplings.
Author: Catalina Castravet
Serves: 6 servings
Prep time:

15

minutes
Cook time:

30

minutes
Total time:

45

mins
Ingredients
HOMEMADE DUMPLINGS:
Instructions
HOMEMADE DUMPLINGS:
ADD THE DUMPLINGS:
Notes:
You can use a shredded rotisserie chicken to save time. You can also use biscuit dough, instead of the homemade dumplings.
Nutrition information
Calories: 460 Carbohydrates: 31 Protein: 30 Fat: 23 Saturated Fat: 7 Cholesterol: 93 Sodium: 1336 Potassium: 1095 Fiber: 4 Sugar: 6 Vitamin A: 4355 Vitamin C: 25.2 Calcium: 238 Iron: 3.5
Save Recipe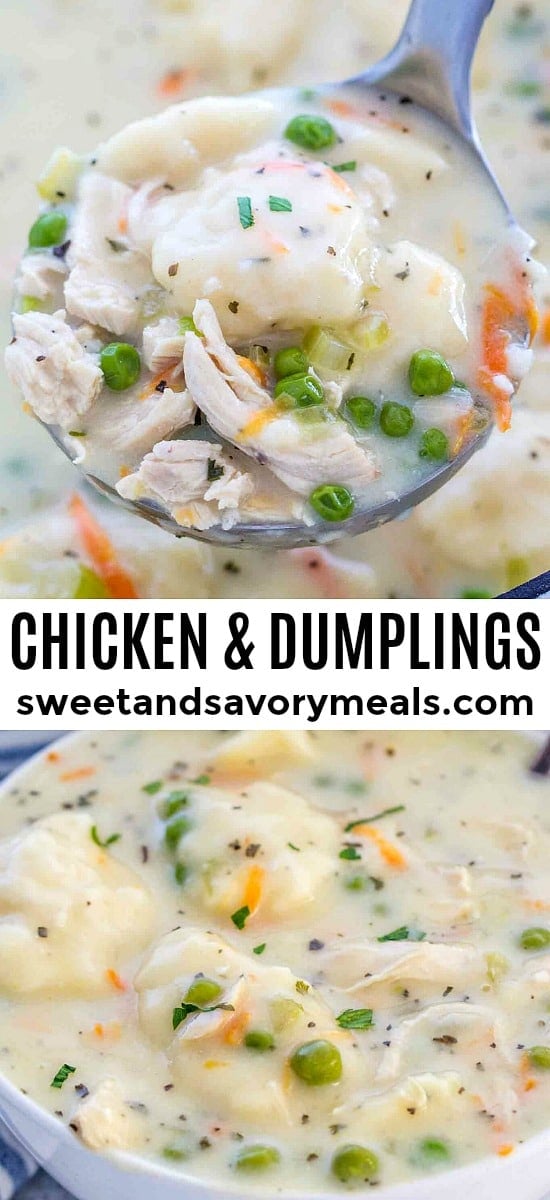 More recipes you might love
Categories: