Southern Cornbread Recipe [Video]
Southern Cornbread is crumbly and buttery! Done in less than an hour, this recipe gives you a quick side dish that goes well with almost anything! Watch the short video below and see how easy this recipe is!
It perfectly complements flavorful main dishes like the Wendy's Chili, Beef Stew, or Ham and Bean Soup! If you master this, then, you are unlocking an easy recipe for all your needs for side dishes!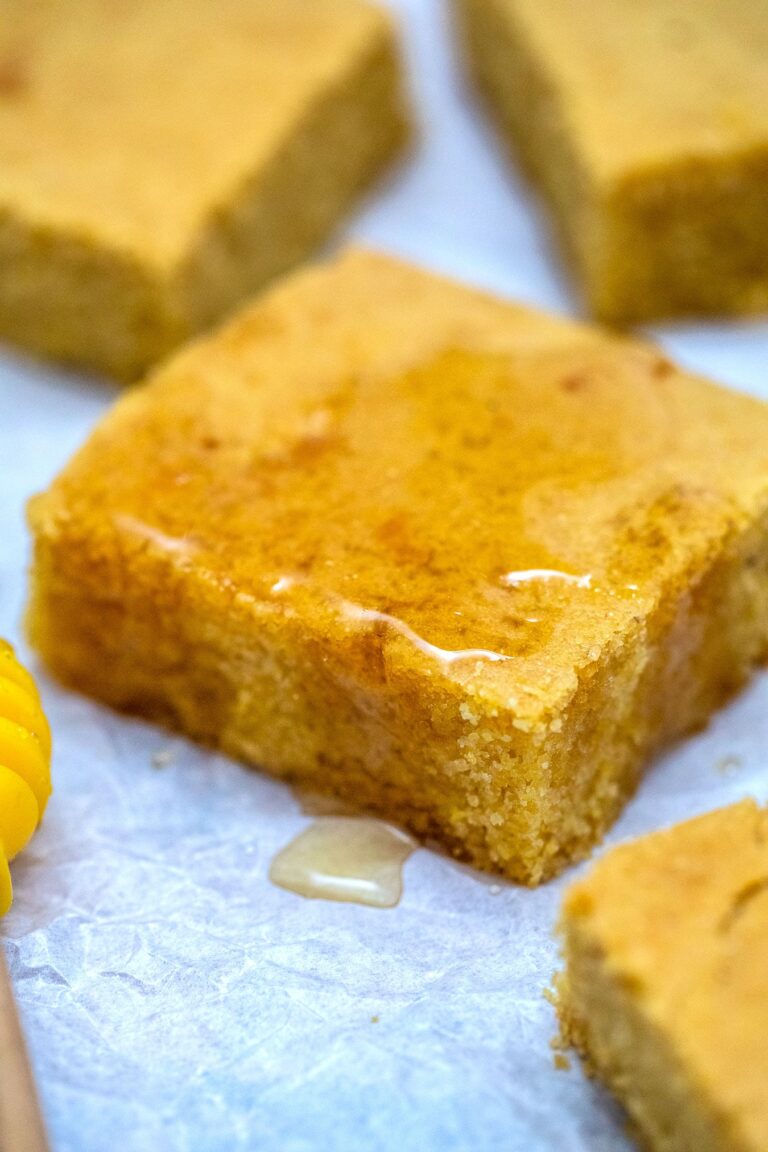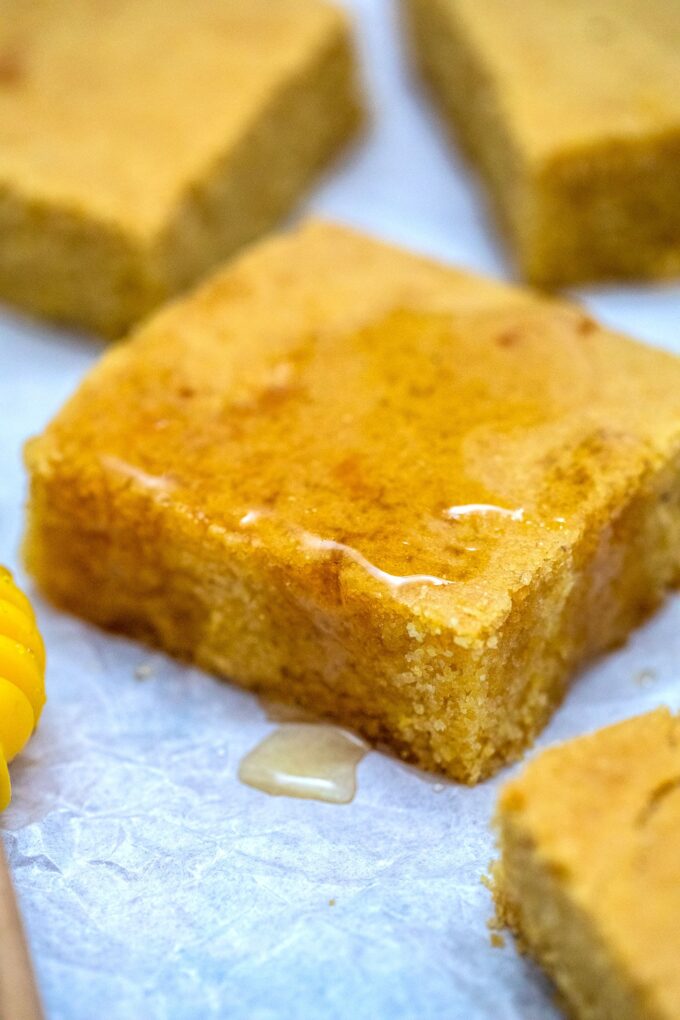 Easy Cornbread Recipe
Southern Cornbread has long been eaten as a staple in the United States. The Native Americans cultivated maize even before the Europeans arrived. When they did, they incorporated the use of cornmeal into their recipes that originally used wheat.
Today, it is a common bread not just in the south but also in the whole country. But there are subtle regional differences in how this side dish is cooked.
I figured that there is no single exact recipe for this. Each family may have their unique version. With or without egg, with or without sugar, with or without flour, it depends on how you want your cornbread to be.
And all of these versions are great! So, I am sharing with you my version for this versatile bread and I hope you like it!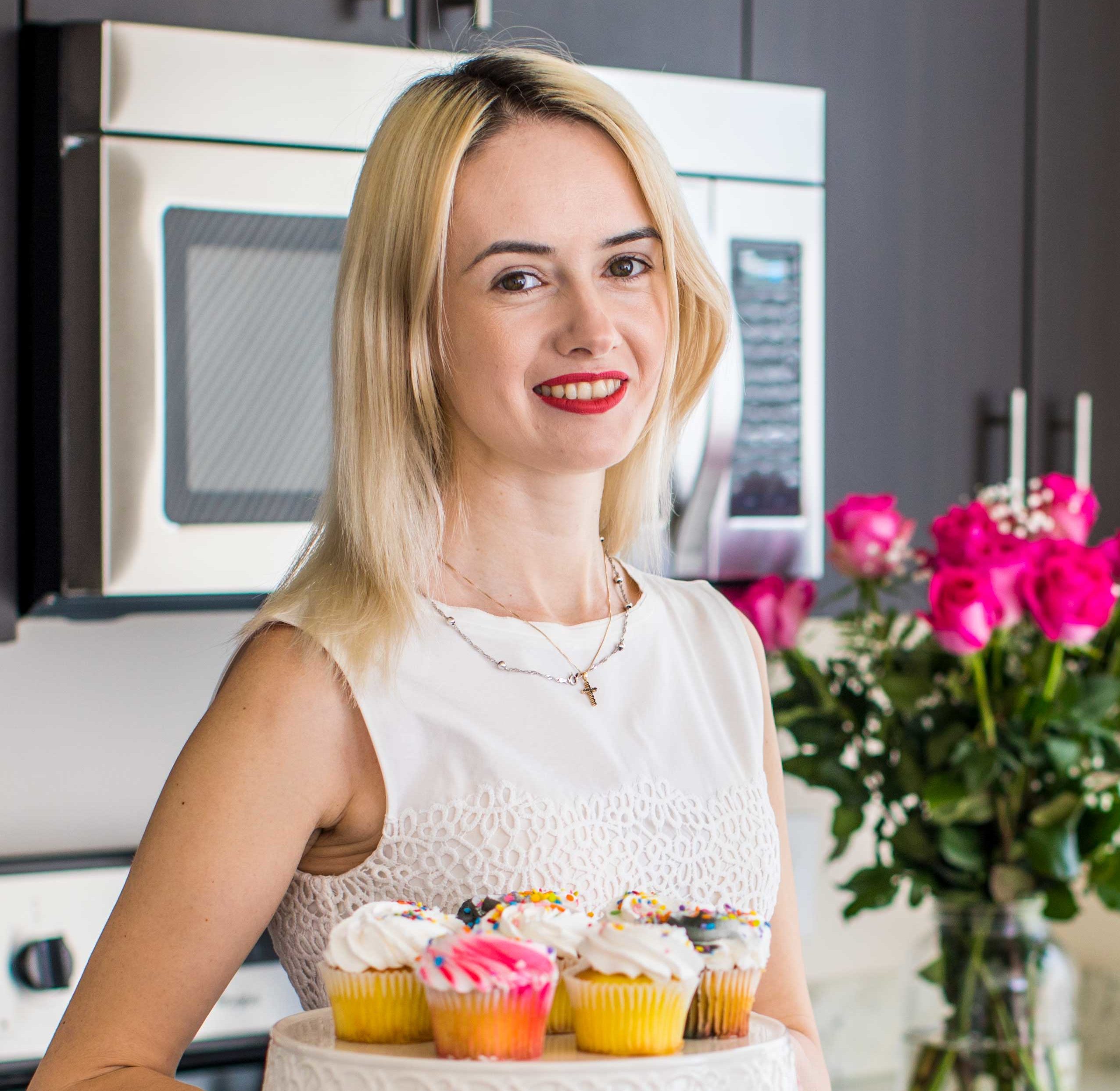 Follow us on Pinterest for more delicious recipes!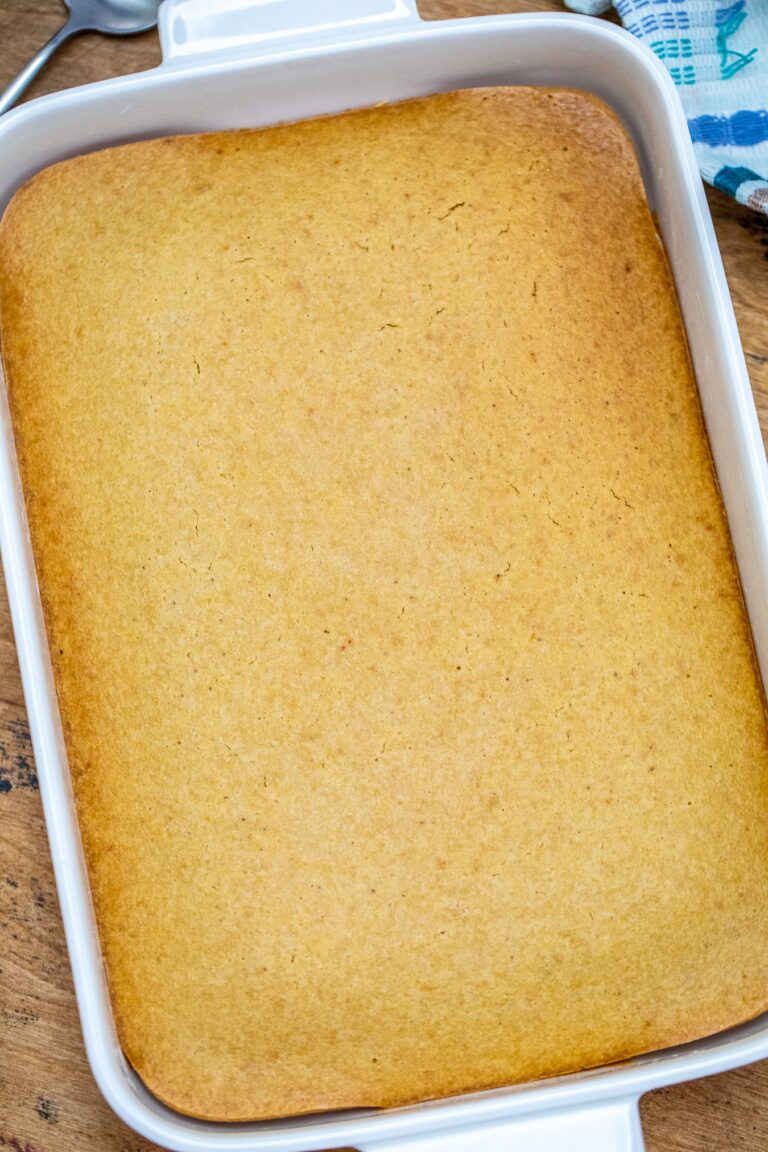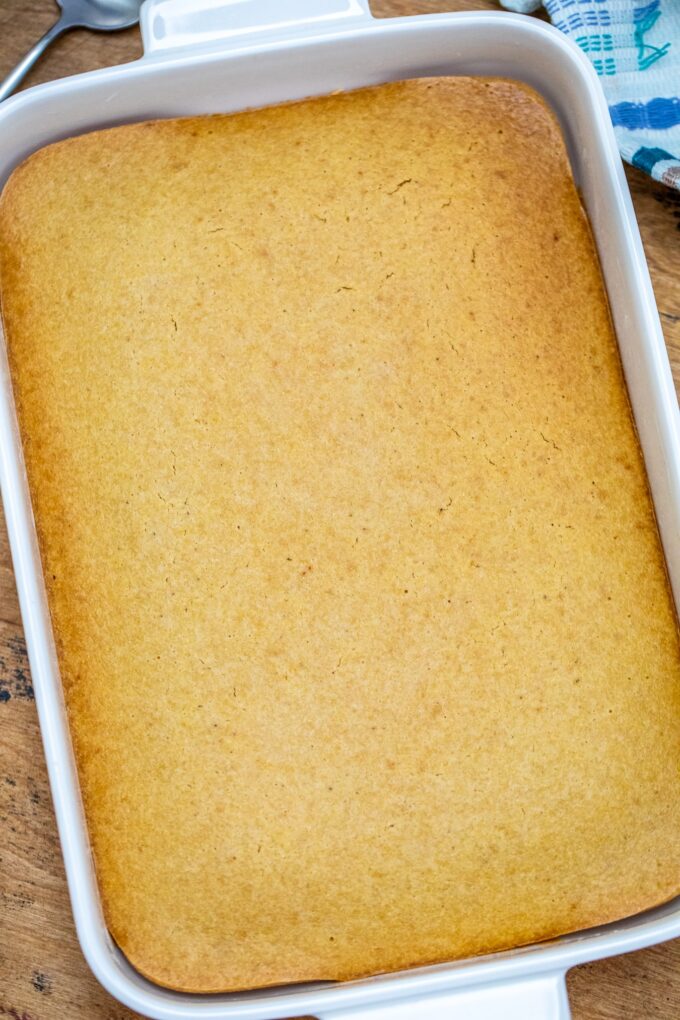 Is Southern Cornbread sweet?
In the north, their version is somewhat cake-like as it is more on the sweet side. On the other hand, southerners like theirs savory without a hint of sweetness.
In some recipes, instead of regular oil, bacon drippings are used. But if a recipe has some sweeteners in it, they are just there to enhance the corn flavor or the flavor of the bacon drippings.
But I like mine a little sweeter, so, I add sugar and honey for a richer flavor.
How to make Southern Cornbread:
Prepare for baking: Preheat the oven to 400 degrees Fahrenheit and grease the baking pan. If you are using a glass dish, lower the oven temperature by 25 degrees.
Make the cornmeal mixture: Add the milk and buttermilk to the cornmeal and set aside for 10 minutes.
Prepare the dry ingredients: In a bowl, mix the flour with the rest of the dry ingredients.
Mix: Stir in the cornmeal mixture and the rest of the wet ingredients.
Bake: Pour the resulting mixture in the pan then, bake. Check for doneness by inserting a toothpick at the center. It is done when it comes out clean.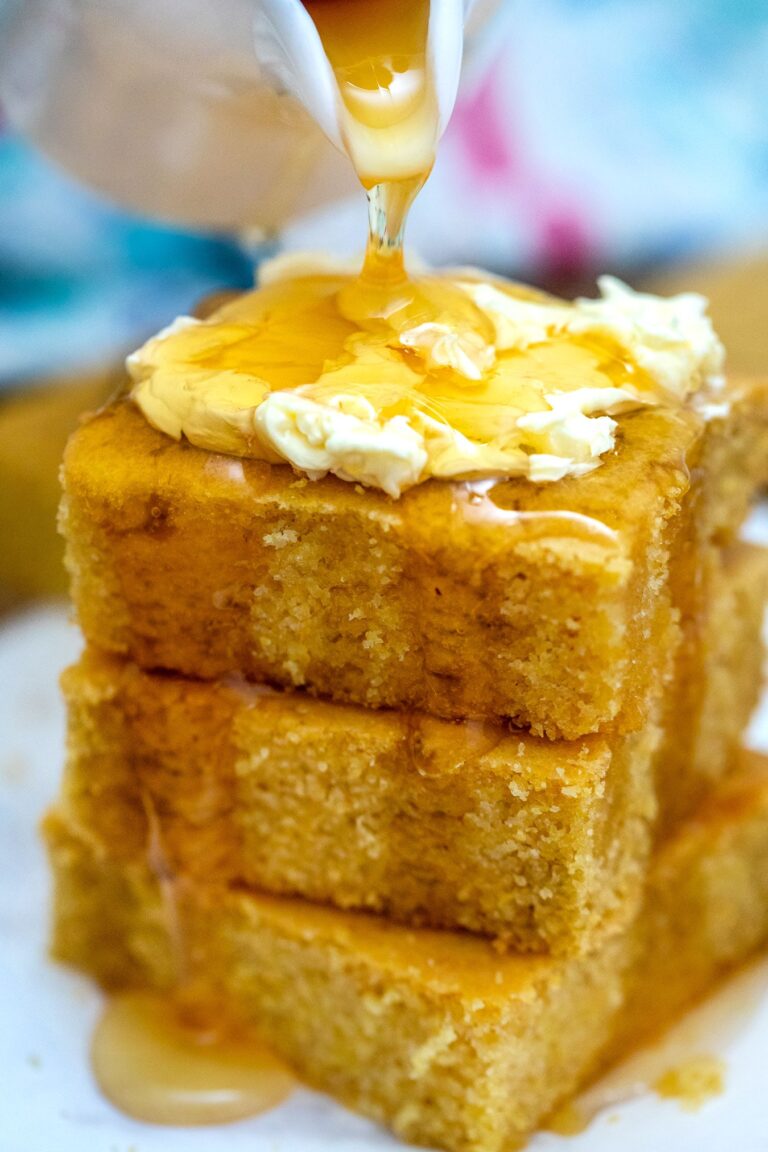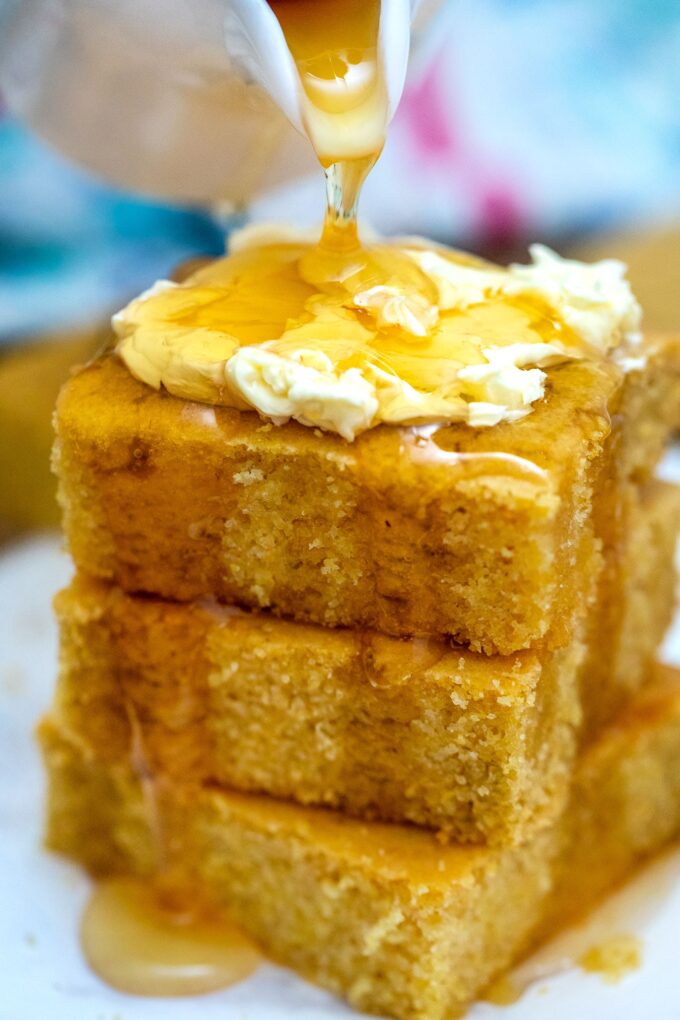 What to serve with Southern Cornbread
I can devour this with butter and honey on top, or, this alone with milk! It is a hearty bread and I love the crumbly texture.
A delicious, popular side dish for barbecue dishes, chili, jalapenos, and beans. It also pairs well with soups. Here are some recipes that you can try:
How to Store:
At room temperature: You can simply store this in the pantry for up to a couple of days, wrapped in plastic or aluminum foil. This way, it will not dry out.
In the fridge: Allow it to cool completely then, wrap it in plastic. Refrigerate for up to one week and reheat in the oven for about 10 minutes at 350 degrees Fahrenheit. Or, you can also eat it cold.
In the freezer: To freeze, put them in the freezer bag and into a sturdy container so they will not be crushed. To reheat, thaw it overnight in the fridge first or for a few hours at room temperature.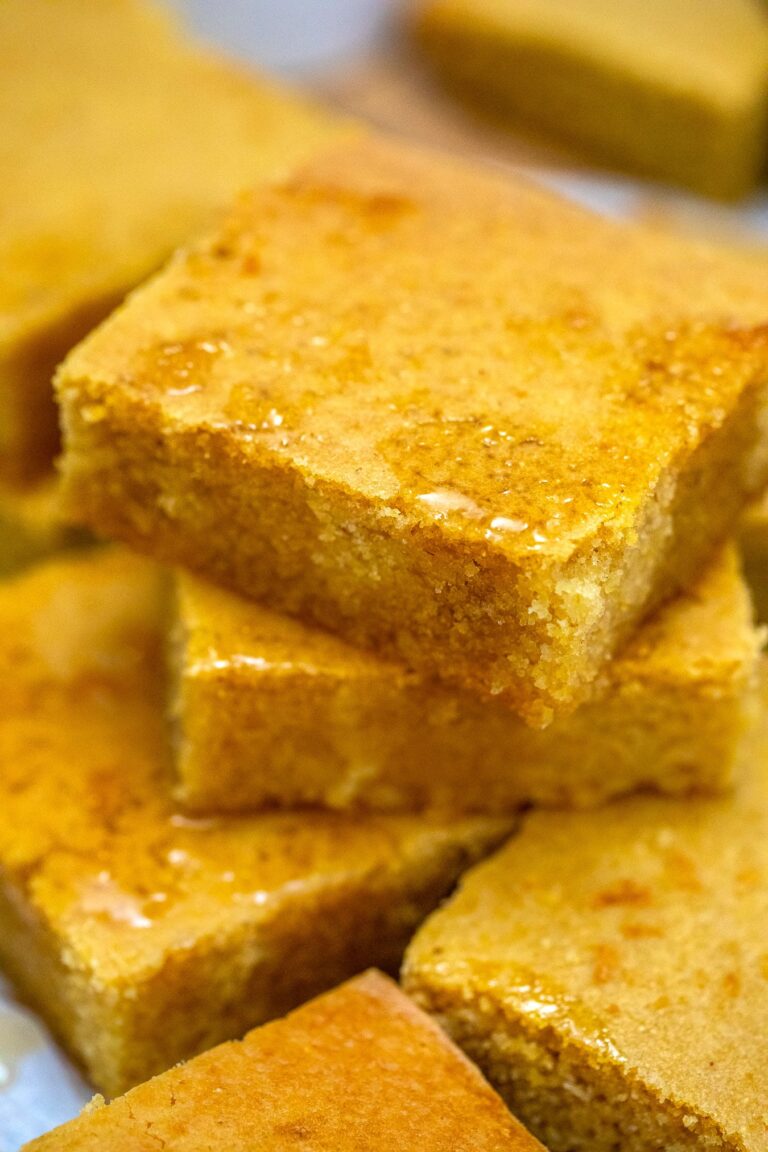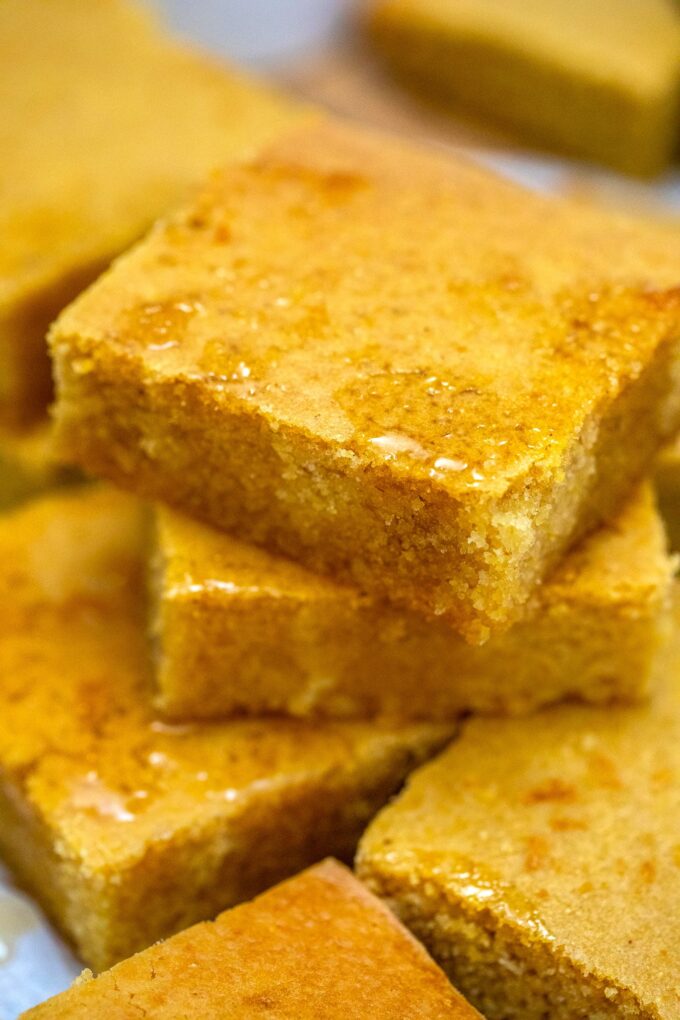 Recipe Tips:
You may use self-rising cornmeal for this and not use the leavening agents, baking powder and baking soda.
To have a slightly browned bottom, use a cast-iron skillet that has been heated on the stove as the baking dish and greased with bacon drippings or lard. Also, it cooks much faster.
To turn into muffins, simply bake in a muffin pan with cupcake liners.
Save Recipe
Southern Cornbread
Southern Cornbread is crumbly and buttery! Done in less than an hour, this recipe gives you a quick side dish that goes well with almost anything!
Author: Catalina Castravet
Serves: 12 servings
Prep time:

20

minutes
Cook time:

35

minutes
Total time:

55

mins
Nutrition information
Calories: 329 Carbohydrates: 48 Protein: 6 Fat: 13 Saturated Fat: 9 Cholesterol: 33 Sodium: 335 Potassium: 242 Fiber: 3 Sugar: 19 Vitamin A: 163 Calcium: 111 Iron: 2
Save Recipe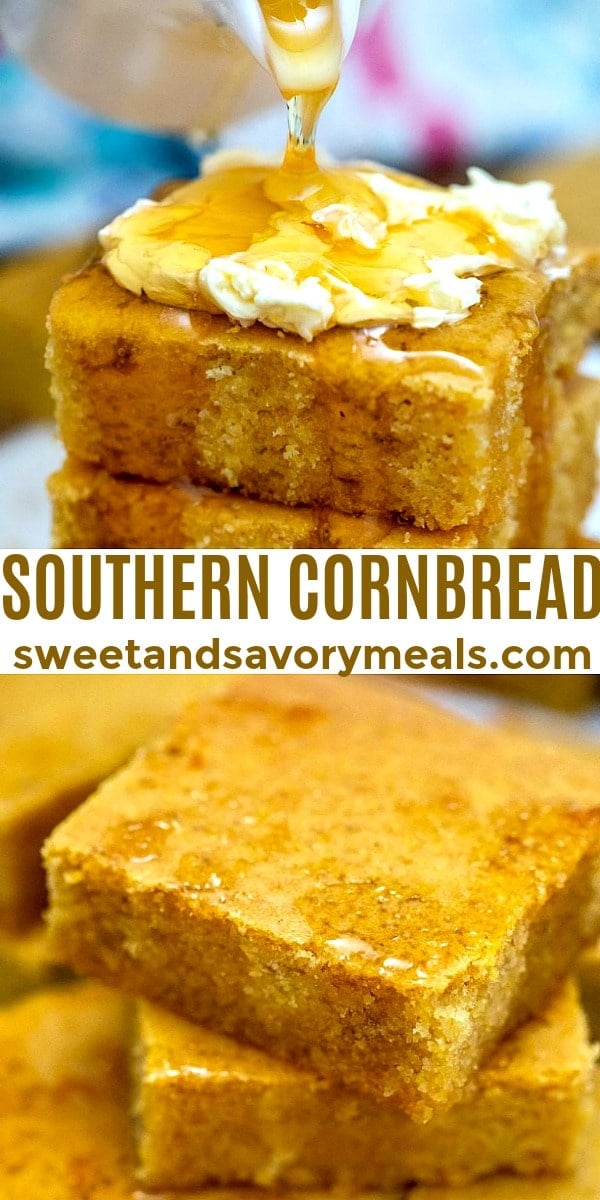 More recipes you might love
Categories: