KFC Chicken Copycat [Video]
KFC Chicken is undeniably one of the best tasting fast food meals around the world. Juicy and crispy, learn how to cook it the right way at home.
Want to try making homemade versions of popular fast food meals? Now, you can enjoy these dishes in your kitchen if you check out my recipes for Wendy's Chili, Chipotle Chicken, and Panera Bread's Chicken Wild Rice Soup.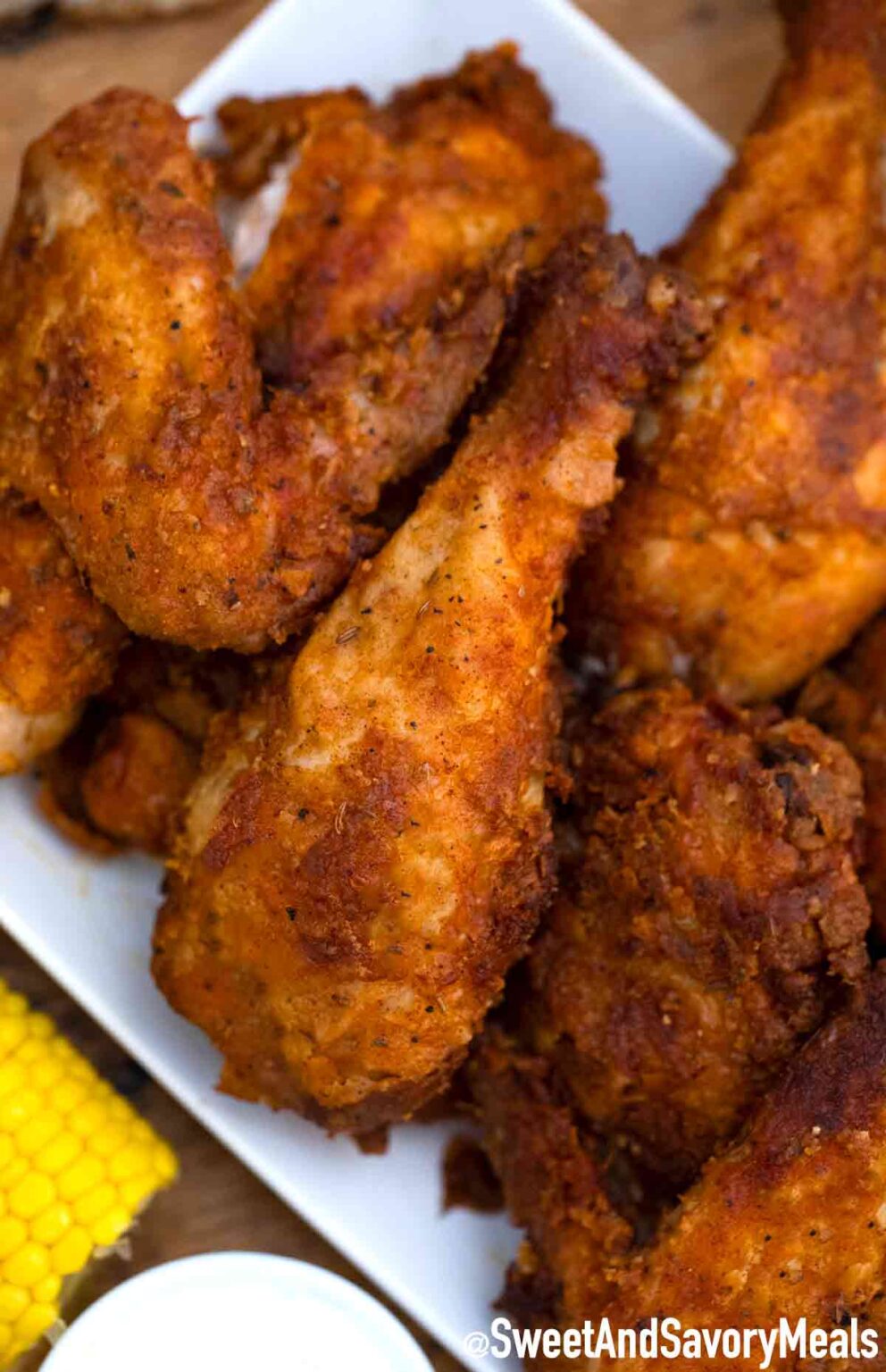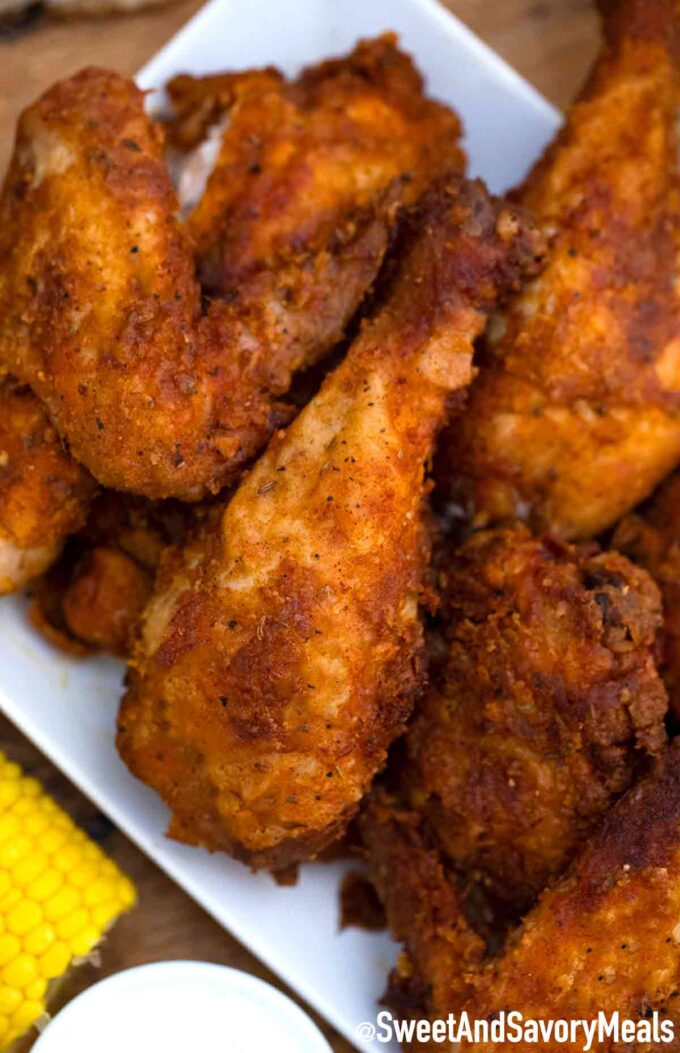 Fried Chicken Recipe
KFC Chicken is undoubtedly an international sensation with its iconic herb and spices secret recipe. It belongs to the world's most popular fast food dishes and rightly so because it really does taste extraordinary.
A lot of my friends and family crave it which is why I decided to try and replicate the taste of this iconic and nostalgic dish. I experimented several times and finally, I got a recipe that I am sure is the closest there is to the real thing.
The meat oozes with flavor and juiciness that your guests would not even realize that it is a homemade recipe. Not to mention, its less expensive to make it at home and it is better to know what ingredients went into your dish.
It really isn't even that complicated which is why it would be a nice addition to learn this recipe to satisfy your KFC cravings anytime. I really had fun making a copycat of such an iconic meal and I hope you get to enjoy it as well.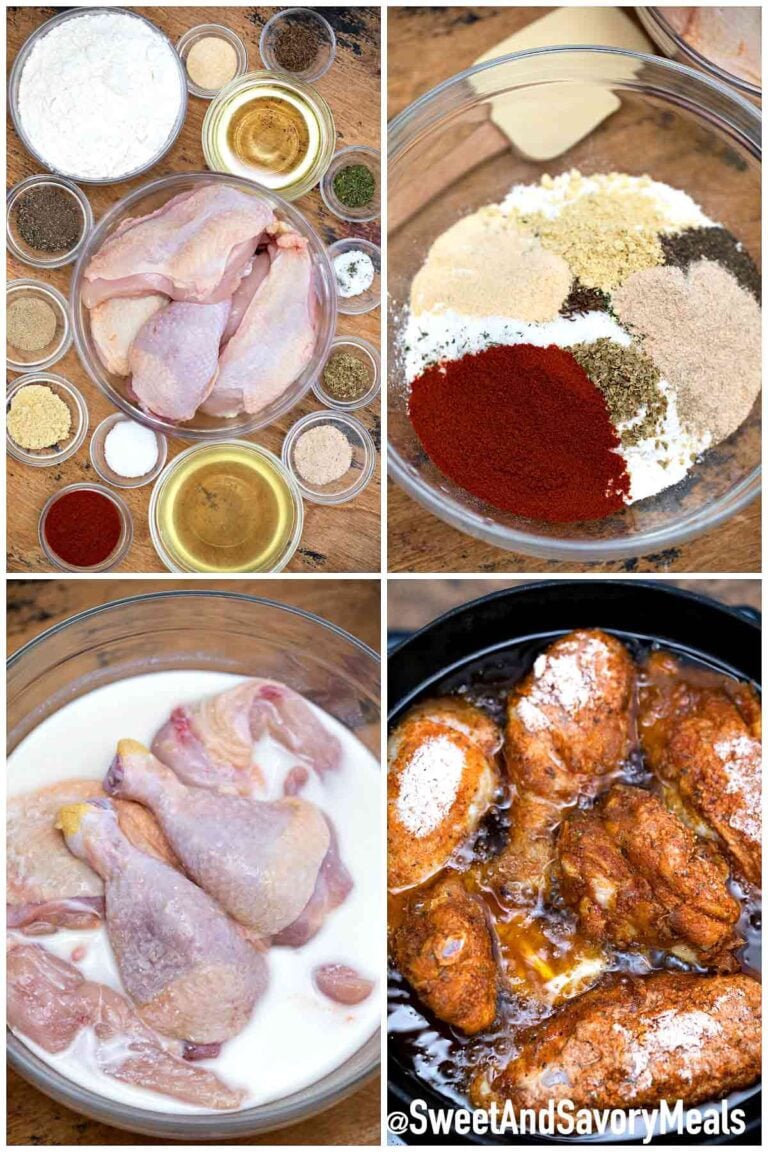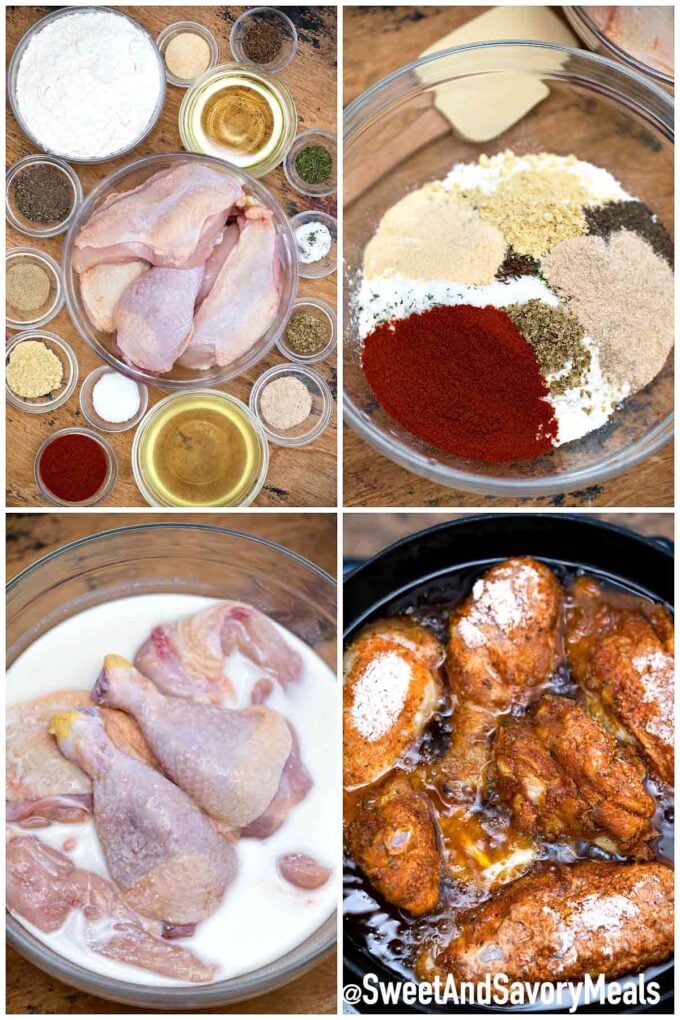 How to make KFC Chicken
Prep meat. Cut whole chicken according to the desired number of pieces. However, you could also separate it into its parts: drumstick, thigh, wings, and breast.

Marinate. Mix buttermilk and pickle juice in a separate bowl. Then, marinate the meat for a minimum of 2 hours.
Prepare flour mix for coating. In another bowl, mix all the seasoning.
Coat. Dip the pieces into the coating mixture. Lay it on a cookie sheet. Then, let it rest for 20 minutes.

Fry. Prepare the deep fryer by making sure that the oil will fully submerge the pieces. Heat to 350F and fry in batches for 15 minutes.

Serve. Remove excess oil by putting it in a drying rack or draping a paper towel. Then, serve.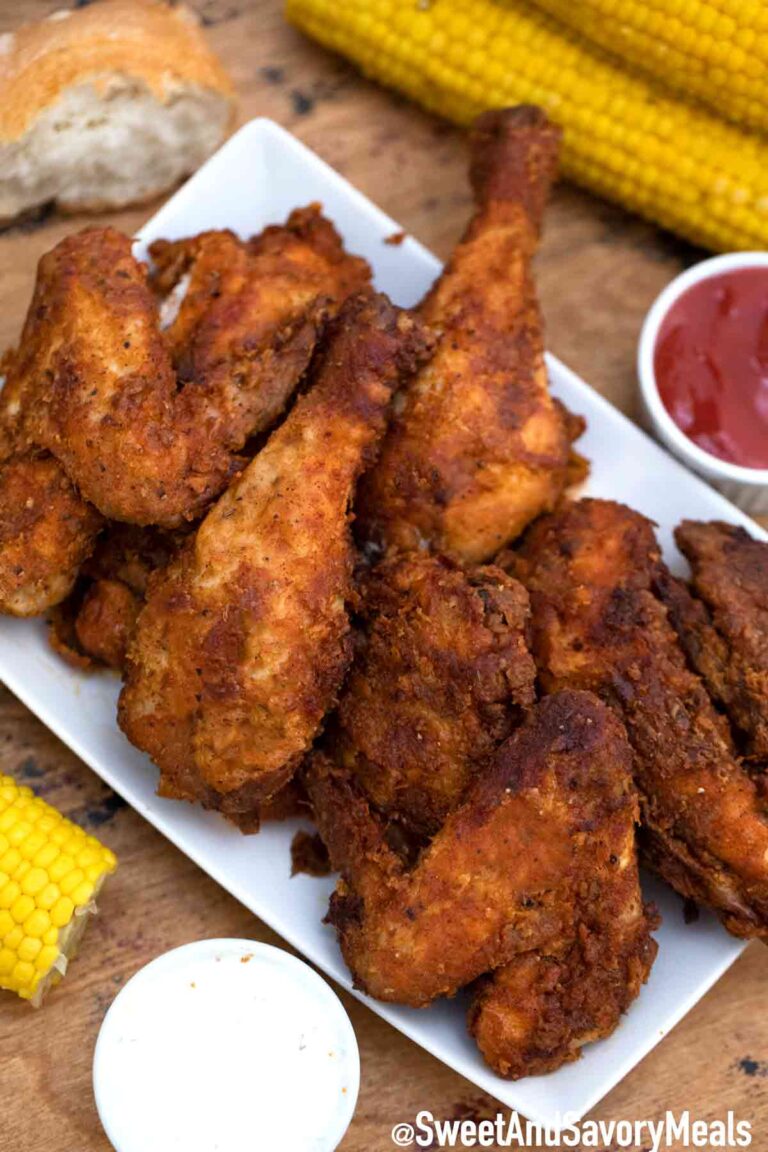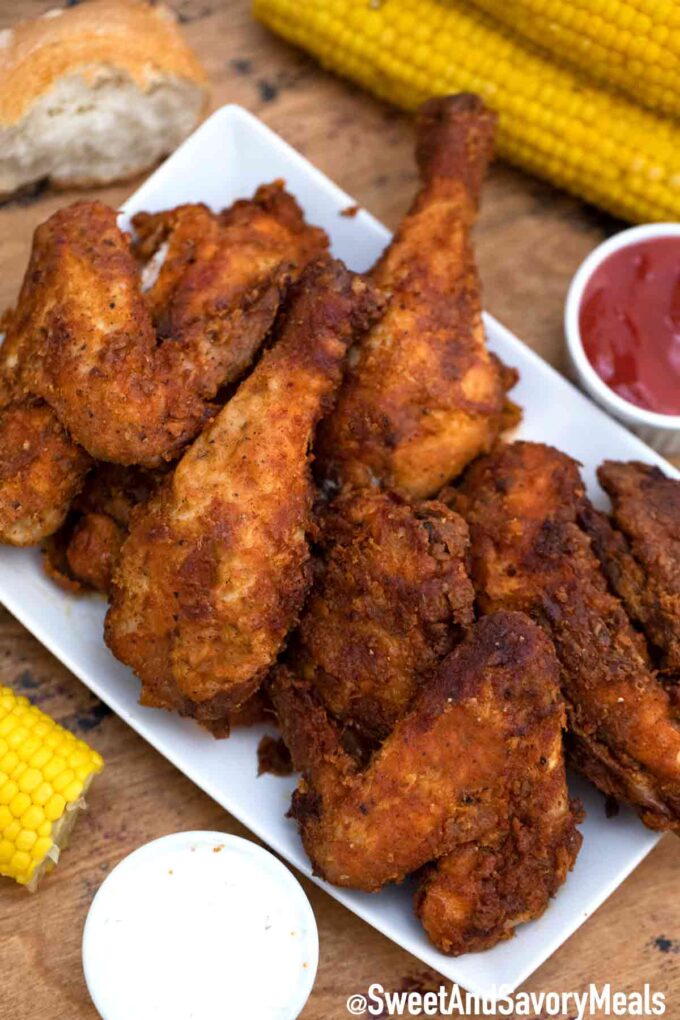 How to get the chicken extra crispy?
The key to getting that extra crunch is to make sure that you heat your oil properly. Never dip it in warm oil as it will make it soggy.
What to serve with KFC Chicken?
While KFC chicken can be enjoyed as is, you can make it into a full course meal by having these sides:
A crispy skin also works best with a flavorful sauce. Add a little kick to this classic dish by following my recipes for: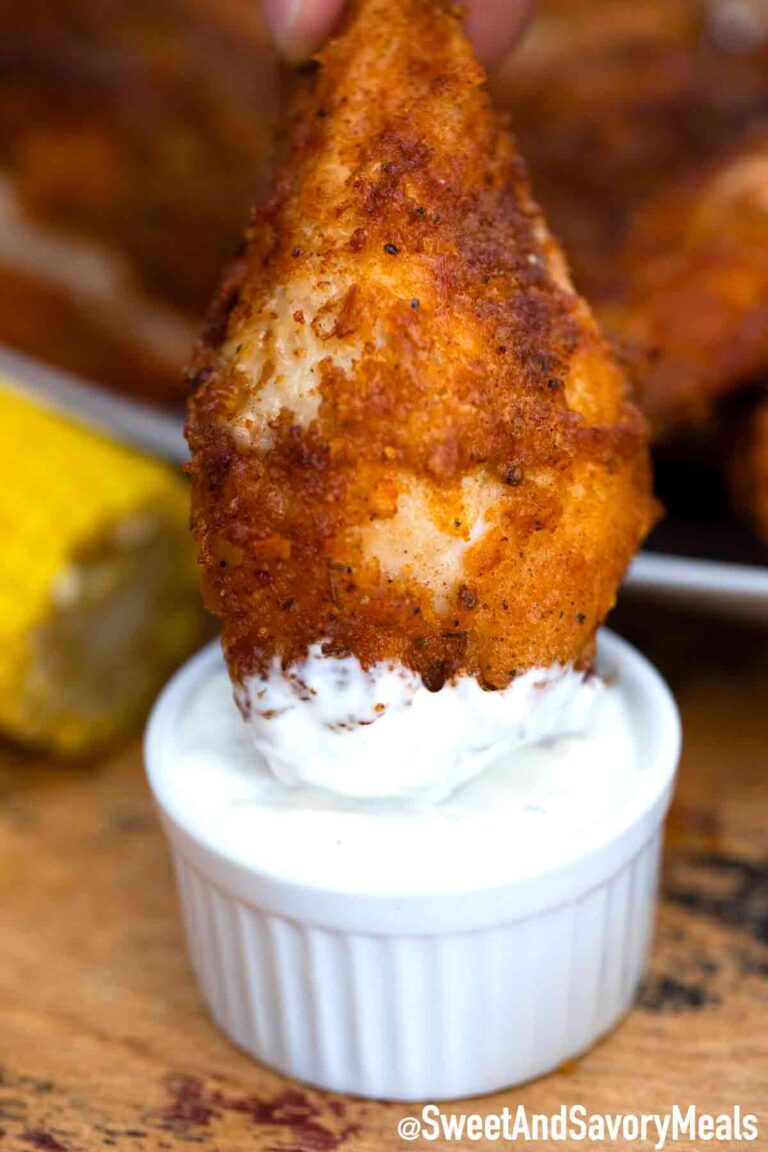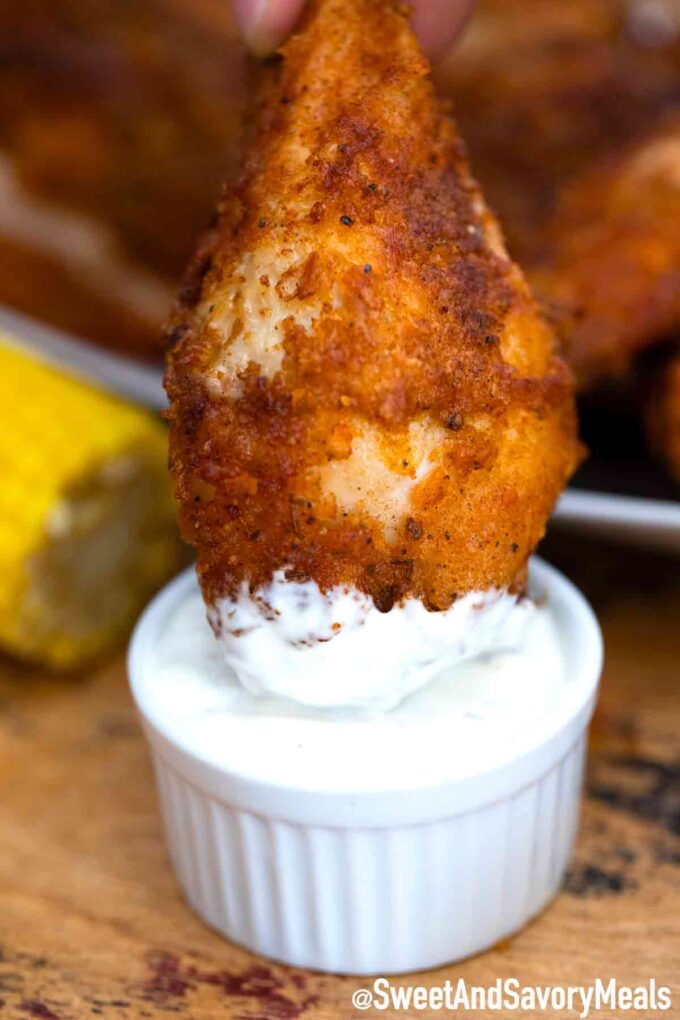 How to store leftovers?
As soon as all guests have filled themselves, store the chicken immediately. The longer it stays at room temperature, the faster it will spoil.
To store cooked chicken leftovers properly, put them in a food storage container, and place it on the top part of your fridge. Make sure that they are placed far from any kind of raw meat.
More delicious chicken recipes: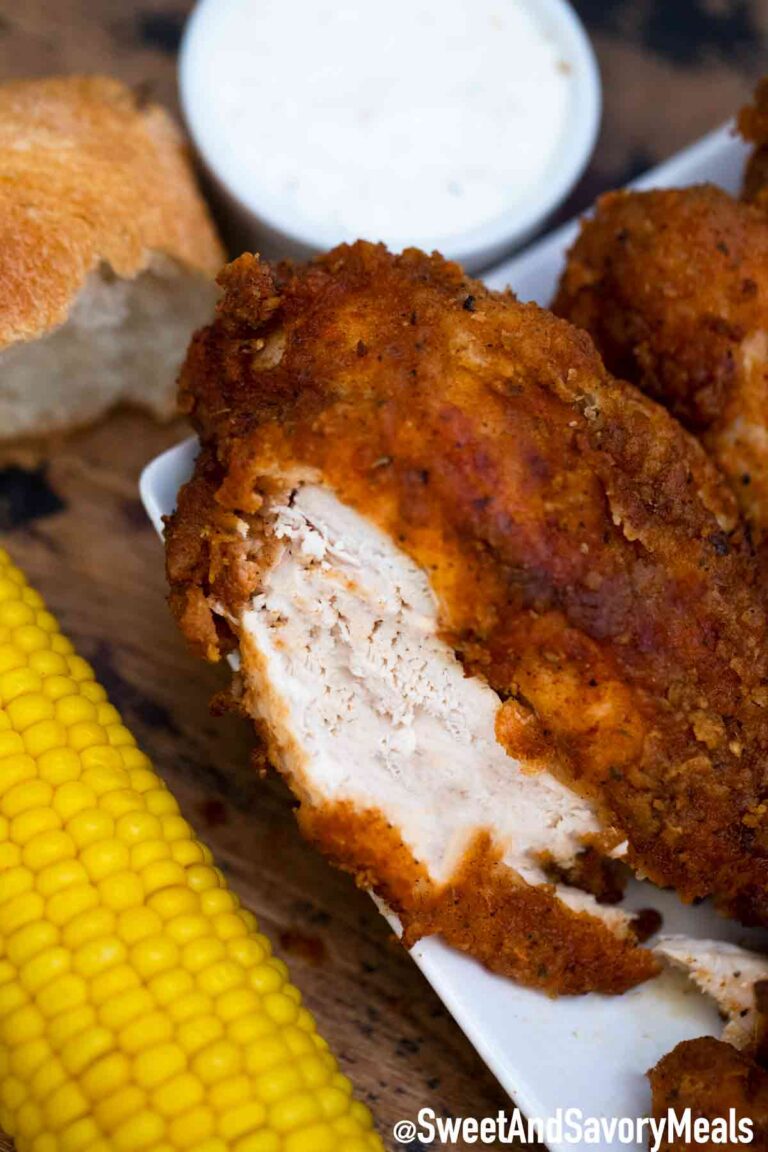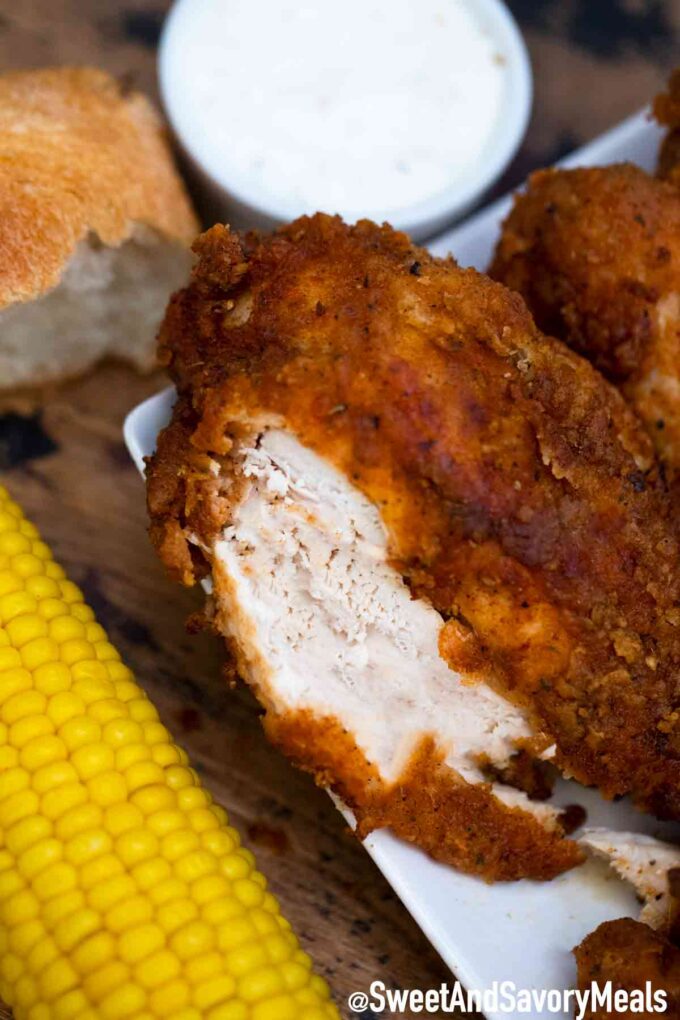 Recipe tips:
If you aren't storing leftovers, but those that are right off the fryer, let the steam evaporate first. Wait for at least 30 minutes to remove any excess steam before putting it in the fridge.

Trying to avoid oily food? For a healthier result, make this recipe by using an air fryer.
Also, feel free to use other seasonings such as taco seasoning, ranch seasoning, cajun seasoning.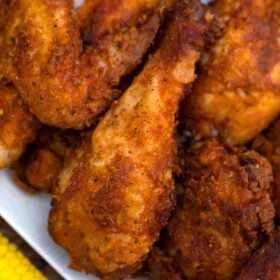 KFC Chicken Copycat
KFC Chicken is undeniably one of the best tasting fast food meals around the world. Juicy and crispy, learn how to cook it the right way at home.
Save
Share
Print
Pin
Rate
Ingredients
1

or 2

chickens

(cut into 10 pieces (2 wings, 2 legs, 2 thighs and the breasts each cut in half to make 4 pieces))
Dry Mix:
2

cups

all-purpose white flour

2

teaspoons

salt

1 1/2

teaspoon

dried thyme

4

tablespoons

paprika

1

teaspoon

dried oregano

1

teaspoon

dried parsley

1

tablespoon

celery salt

2

tablespoons

garlic powder

1

tablespoon

black pepper

1

tablespoon

dry mustard powder

2

tablespoons

white pepper

1

tablespoon

ground ginger
Marinade:
1

cup

buttermilk

1

cup

pickle juice

Oil for deep frying
Instructions
Mix all of the herbs and spices from the Dry Mix list and set aside.

Cut the chicken into pieces.

In a large bowl mix buttermilk with pickle juice, add chicken pieces, stir to coat. Cover and marinate for 2-8 hours in the fridge.

Remove chicken from the buttermilk and let any excess buttermilk drip off.

Dredge the chicken pieces in the flour mixture on all sides, then shake off the excess coating.

Place it on a cookie sheet and let it rest for 20-30 minutes.

Add oil to a deep fryer or a large pot that is at least 5 inches high.

Heat the oil to 350 degrees and fry the chicken in small batches for 15-18 minutes, until nicely golden-brown.

Remove the chicken from the oil and add to a drying rack on top of a clean cookie sheet for any excess oil to drip off.

Do not place it directly on a paper towel, the bottom of the chicken will steam from the heat and become soft.

Serve with your favorite dipping sauce.
Nutrition
Calories:
238
kcal
|
Carbohydrates:
27
g
|
Protein:
4
g
|
Fat:
2
g
|
Saturated Fat:
1
g
|
Cholesterol:
3
mg
|
Sodium:
1547
mg
|
Potassium:
162
mg
|
Fiber:
3
g
|
Sugar:
2
g
|
Vitamin A:
1424
IU
|
Vitamin C:
1
mg
|
Calcium:
53
mg
|
Iron:
3
mg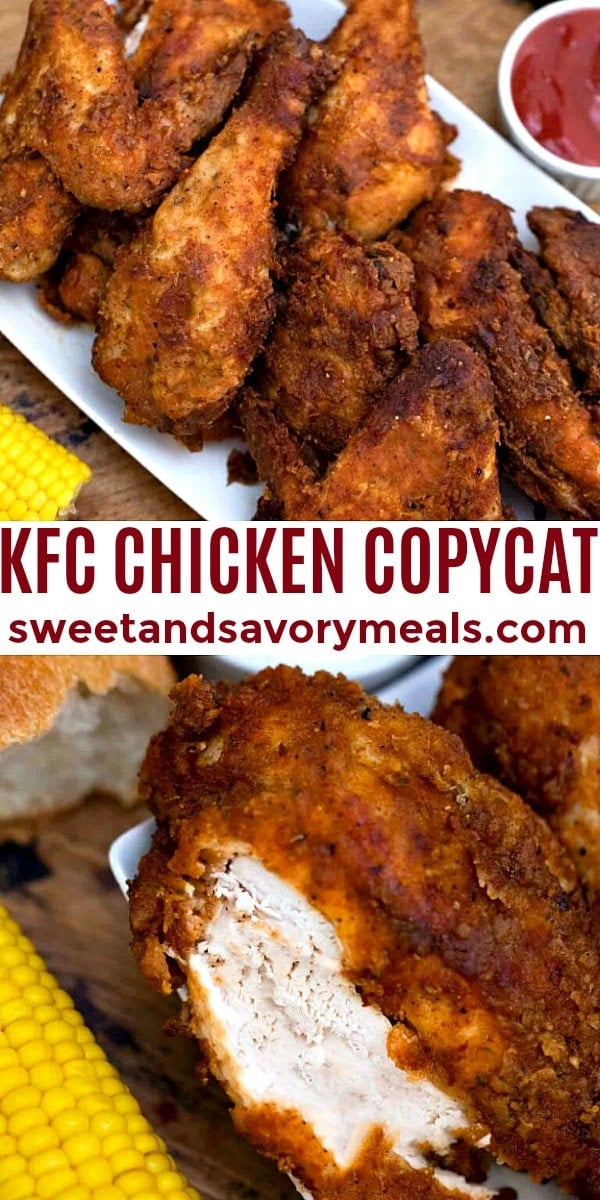 More recipes you might love